So you're sat there staring at your closet wondering what to wear in Thailand… It's going to be hot, but you can't run around in a swimsuit all day. You want to be respectful, but also not die of a heat stroke.
You're wondering what the deal is with the toilets and like, can I even bring my hair drier and rolley suitcase?
What do I wear in Thailand and what should I leave at home?
Packing for anywhere is a feat, that's for sure, but no worries on what should or shouldn't be on your Thailand packing list, after living in the country, you should find this list quite comprehensive.
What to Wear in Thailand
For a quick list, here are my fav must-have items!
What to Wear in Thailand: The Dos and Don'ts
---
Don't Walk Around Barefoot
I'm a bit of a hippy at heart and I actually hate shoes but walking around barefoot is just a massive "no."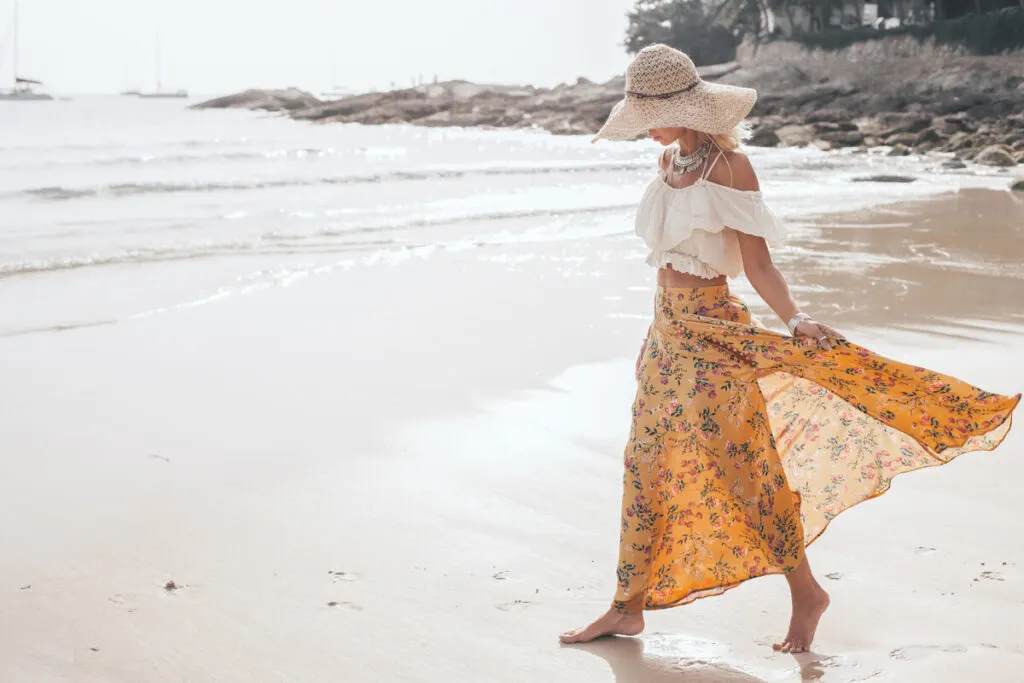 Not only is this dangerous for you (there are gross things laying around the streets, everywhere, all the time) but you're bringing grime and who knows what else into the homes, hostels, apartments, cafes, etc. of others and that's just nasty.
What to Wear in Thailand:
Flip flops, sandals, sneakers, literally any footwear is fine, as long as you wear footwear. Flip flops are the most common thing to wear and then flats and sneakers.
Ladies, leave the heels at home. Unless you plan on going to fancy places only while in Bangkok and using taxis to get around from door to door, you don't want to be in heels.
If you do wear them, good luck on the "sidewalks" in Thailand. You're lucky when there's a bit of an extra piece of asphalt on the side of the road to walk on sometimes here, so yea, have fun in that with your heels!
Don't Wear Skimpy Clothing
This should go without saying but I've seen my fair share of boobs and butts here in Thailand, and it wasn't welcomed. Imagine what the locals think? The shorts that have your butt cheeks hanging out (why is this a thing?) and low cut shirts and tanks are a huge no-no here.
Not only will you get unwanted attention, but you're also not respecting the culture or the locals at all with that type of outfit. Yes, I know, anyone should be able to wear anything but until the world agrees on that, you should be a respectful guest.
Examples of what NOT to wear in Thailand: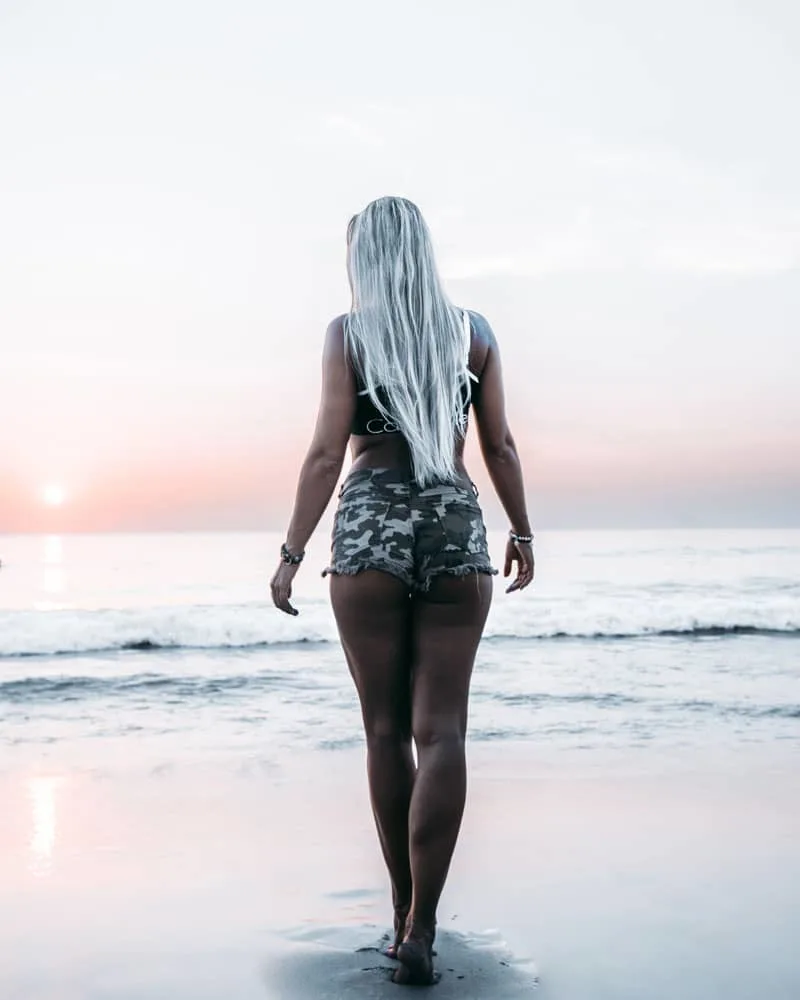 On this same note, when you're at temples, covering your shoulders and knees is not an option. You MUST wear modest clothing while around or entering temples.
What to Wear in Thailand:
Actually, shorts and skirts and even tank tops are perfectly fine here! Just don't wear super short shorts or skirts where your bits are hanging out.
Tanks tops are generally fine but I'd avoid spaghetti straps and I'd probably wear a thin kimono over it or at the least, wear capris or pants so it's a bit more "evened out" and you don't have both shoulders AND legs fully exposed.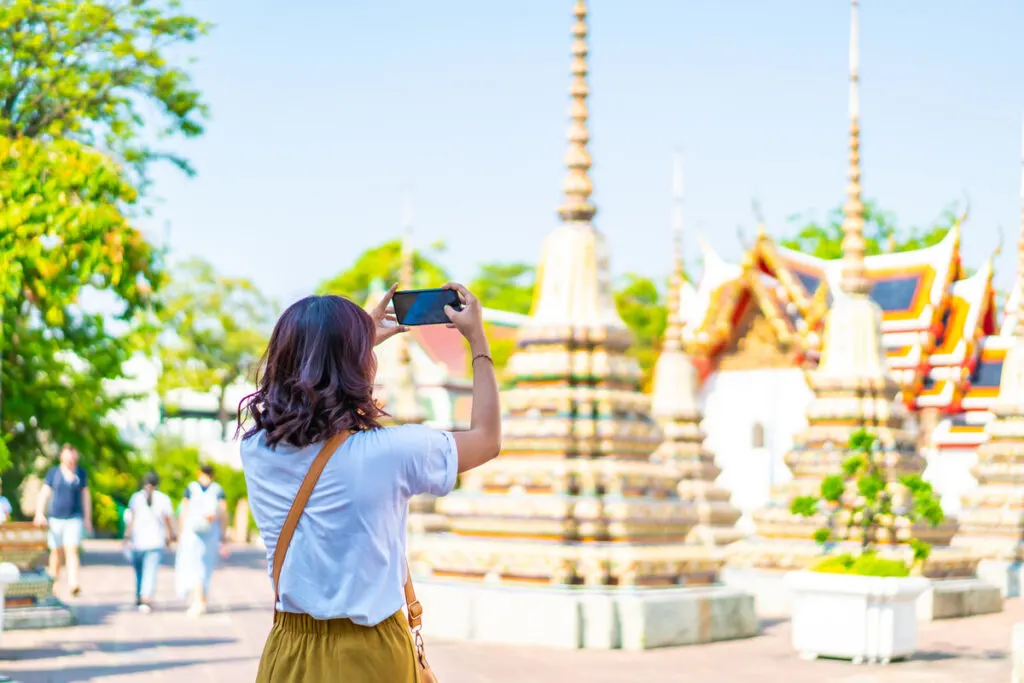 For the temple, wearing a scarf over your shoulder or even a sarong as a skirt to cover up real quick is acceptable, just as long as you're covered, it doesn't really matter so much how you're covered.
Don't Wear Beach Attire Unless at the Beach
You know how McDonald's has to put that 'hot coffee is hot' on their cups nowadays? And you know it's because people are seemingly unaware of this very obvious fact?
Well, yeah, same thing here. Some people who visit, think it's OK to wear swimsuits in Thailand in places that aren't a pool or beach.
I have seen this myself. This one time in a 711, nearly at the Malaysian border, an even more conservative country, without a beach in sight, there was a grown woman wearing a bikini and a see-through lace shirt not long enough to cover her ass. Why? I don't know. But please don't do this.
Guys, please don't walk around the markets shirtless, it's not appetizing, at all.
I'm from Florida and we wear more when going to the convenience store down the road from the beach. Come on, guys!
What to Wear in Thailand:
Swimsuits and not wearing a shirt is OK… When you are at the pool or the beach. Got it?
I feel like this is a "hot coffee is hot" statement… Seriously, how and why people think otherwise is beyond me, but at least we know this won't be you, RIGHT?!
READ MORE: The Essential Beach Packing List (+ Fun Items and Tips!)
Don't Look Like a Bum
Seriously, don't. It doesn't look good on the travel community if you walk around looking like a homeless and maybe even smelling like one too.
Body odor is also a big thing here and being smelly is impolite in Thailand.
What to Wear in Thailand:
Clean clothes and deodorant. It's not asking too much. Laundry is super cheap, and you can get deodorant at one of the million 711s or local convenience stores. This isn't an option; you can't be a smelly and dirty person here, it's frowned upon.
It's really hot here and getting sweaty will definitely happen but clean yourself up and use proper hygiene products the best you can.
What to Wear in Thailand
Here's an average of what to pack for Thailand. Do you NEED every single item here? Well, that's up to you. It depends on what your needs are, what part of the country you're going to, for how long etc.
If you're not someone who gets chilly on flights or buses and you're spending your time island hopping, then you can probably skip on the fleece and maybe bring an extra swimsuit instead.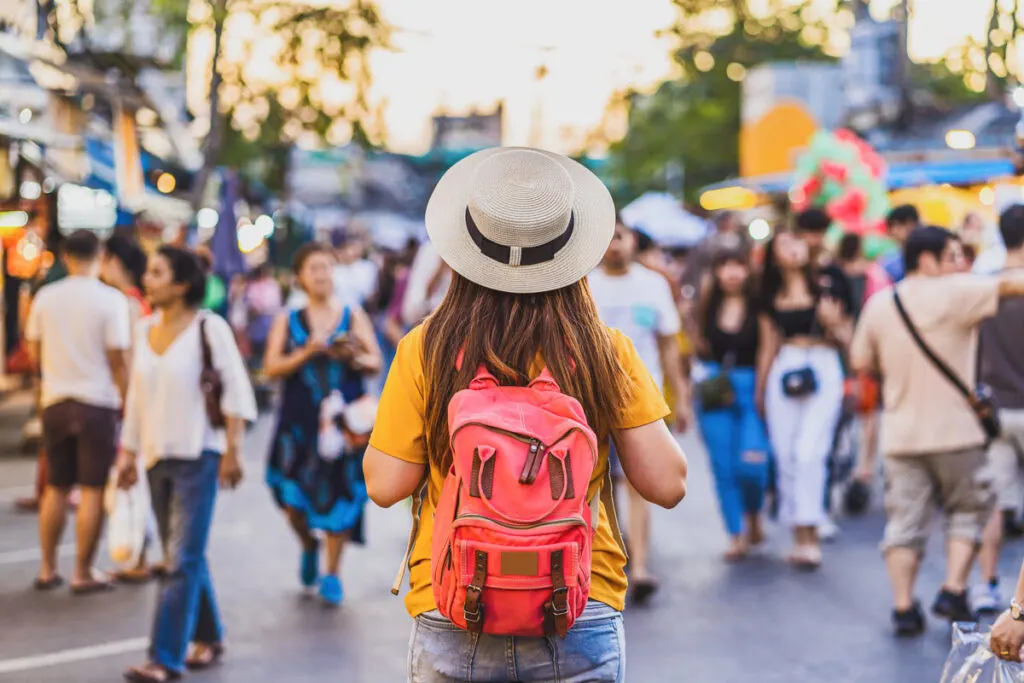 Only trekking through the north doing hikes and long motorbike rides? You may want an extra scarf and a thin long sleeve shirt or two.
So take what you will from this what to wear in Thailand packing list and use it as a guide to tweak for your particular trip, you can even read this after if you're exploring more of Southeast Asia.
Tips for Booking Your Trip:
---
---
---
---
What to Wear in Thailand: Clothes
Tops:
Bring tops that can pair well with everything and nothing too tight or revealing.
Bottoms:
Light, not revealing, and comfortable bottoms! Ladies may want to bring one pant and one pair of leggings instead. Light linen is great but a pair of jeans are good too for buses, planes, and trains, and if you're in the north where it can get a bit chilly at night.
Dresses and Skirts:
Dresses are the best because they require zero effort and can be an outfit in themselves. They will come in handy to include on your Thailand packing list. Just make sure you're not bringing super tight fitting items. First, it's not appropriate for Thailand but second, it's going to stick to you like glue in the heat.
1 maxi skirt to dress up or use for a temple visit
Footwear:
You'll run these shoes into the ground with the crazy amount of walking and all the weird things you'll come across on the street, make sure you're not bringing the crappiest footwear you own because it's not easy to find good shoes here as they have smaller feet than Westerners (generally speaking).
Shoes that are comfortable and easy to remove are best. It's customary to remove shoes before entering temples, homes, and even sometimes stores!"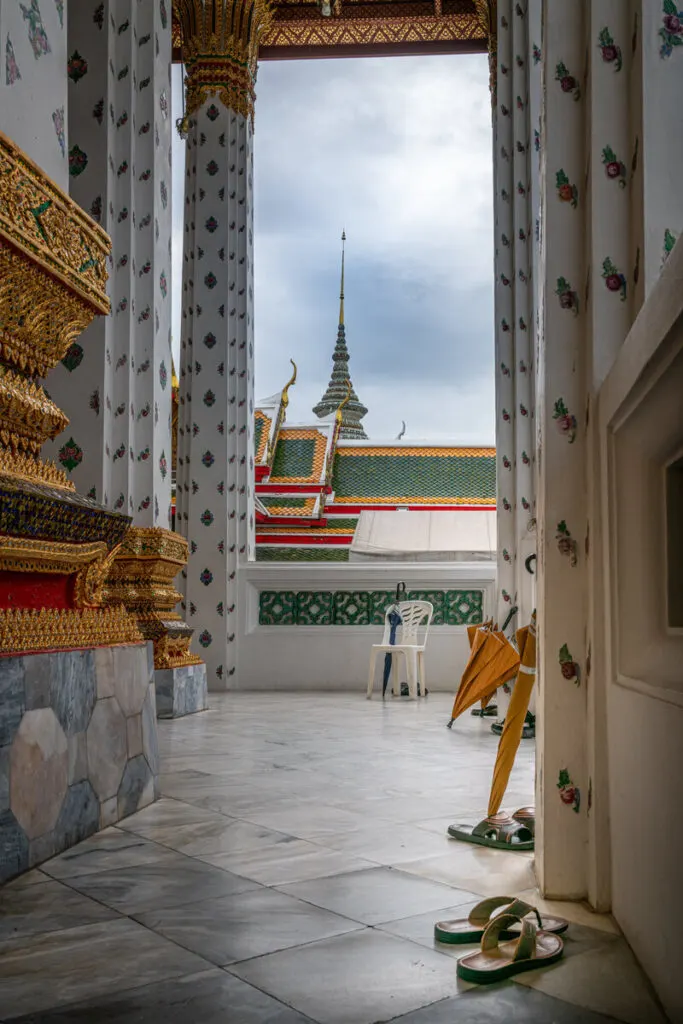 1 pair of running shoes/sneakers/walking shoes (can be used for light trekking on a muddy trail or a big walking day around the city. Don't forget moisture-wicking socks.)
1 cute pair of sandals
1 pair of comfy flip-flops
Cold items:
Yes, you'll use this stuff. We're not talking parkas and beanies though…
1 light scarf for covering shoulders or using on a cold plane or bus
1 lightweight fleece jacket (Cold buses, planes, and even just being up in the mountains in the north can get chilly depending on the time of year)
Other:
2 light kimonos, I wear these all the time for covering my shoulders or dressing up a plain outfit.
1 hat, if you wear them
2 bras, a sports bra, and about 10 underwear
2 bathing suits/trunks
Sarong (this can also be bought when you arrive)
Thailand Packing List: Toiletries and Such
If you want to know what to pack for Thailand toiletries wise then this a good list to go off of. Not everything is necessary, only bring what you typically use or need.
Technically, you can get everything in Thailand, but it may not be what you regularly use or are comfortable with.
They don't always have the same brand stuff we do back home and when they do, it's a lot more expensive (sometimes double in price and can often only be found at certain stores like Boots or Watsons)
Something to note: lotions, deodorants, and even soaps usually have whitening ingredients in them here. Unfortunately, people in this region of the world want to be whiter when in reality, their skin is beautiful as is.
It's unfortunate but true.
I always like to bring my toiletries here for this reason, because I don't care to have those chemicals on my skin (nor do I want to get any whiter!)
You can find "regular" stuff but again, it's all a matter of choice as you'll be blindly buying, trying to figure out some Thai writing on the bottle to see if it has whitening, and potentially paying more.
Namely, deodorant. As weird as it is, I hate the deodorant here as it's usually roll-on and 95% of them have whitening in it.
The one thing I never bring on my Thailand packing list and I always buy once I land is coconut oil. It's good and cheap here and I use it all the time.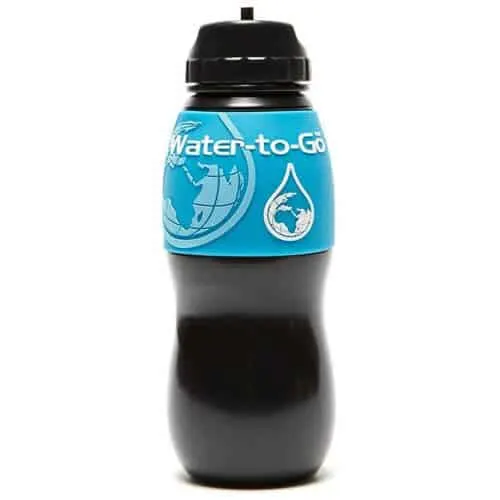 Toiletries to Pack for Thailand
Vitamins – Bring anything you regularly take in a baggie so the bottle doesn't create extra bulk.
Band-Aids – I always carry a few on me!
Toothbrush cover – There isn't always a holder, in fact, there rarely is, bring this, so you don't set your brush down on the sink area/ it doesn't touch other things in your bag. Gross.
Hand sanitizer – You will use this more than you'd ever imagine.
Deodorant – DON'T forget this. Most of their stuff has whitening in it and is usually the roll on applicator; you should bring your own.
Razors – They don't sell all of the same blades we do.
First-aid Kit – A mini one is always a good idea to have, anywhere.
Lip balm – Your lips will thank you.
Sunscreen – It's very expensive here, bring your own.
Aloe Vera – You'll probably get burned at some point.
Insect repellent – Yep you'll need this. They have some here but if you like a particular one, bring it.
Feminine products – Get the cup and Thinx panties and you won't have to stuff your bag of tampons. Forget all of these things? Then you'll be stuck paying more than you ever have for tampons and possibly having to go on a manhunt for them.
Toiletry and makeup bag – Keep all your things in one place and in a waterproof bag!
Silicon bottles for toiletries – Use these bottles for your toiletries instead of plastic ones, these will last way longer and won't break!
Toilet paper – no need to bring this from home but just know you'll need to carry this around while you're here!
Other Small Items You'll Need to Pack for Thailand
Small lock – Use your own lock for lockers or even your door (this way only you have the key/code as it's common to use padlocks on doors and lockers in hostels)
TIP: Getting one with a code and not a key is best. This way you don't need to keep track of a key! (And if you lose it you're screwed because only you had the key. You will be charged if they need to break into a locker/door)
Passport photos – You'll need these if you're planning on extending your visa or going on a visa run. (These can be obtained in Thailand but if you don't want to deal with that, grab them before you come)
Water bottle – They use tons of plastic here; please help do your part and bring a water bottle. They have refill water stations in some areas but this one can filter your water too! Read more on filter water bottles.
Utensils – Same as above, tons of places give you plastic utensils, bring your own to help reduce the plastic waste.
Sunglasses – It's bright, yo!
Earplugs – Hostels? Hotel on a busy street? Bring these!
ATM cards – Americans, get a Charles Schwab account yesterday so you're not stuck paying ATM fees. Read more about the best travel cards.
Laundry bag – This mesh laundry bag is perfect for keeping dirty things together but allowing them to breathe a bit, so they don't end up being a massive stink bomb when you open it. I also use it to put my delicates in when I run them through a machine wash (and my socks too so they don't get stolen by the laundry gnomes).
READ MORE: 51 of the Best Travel Accessories
Make Sure You're Covered Abroad!
Travel insurance can save your @$$ abroad and it doesn't have to be expensive! Safety Wing is what I use because it's affordable, perfect for long or short term travelers and covers the important stuff (including COVID-19).
Thailand Packing List: Electronics
Laptop + charger – If you regularly use it, bring it! Going to cafes to use ancient desktops isn't fun.
Headphones – Because you'll need to cancel out noise at some point here.
GoPro – Adventure and water photos for the win!
Selfie Stick – You'll need it if you have a GoPro, trust me.
Canon Rebel t6i Camera – This is my DSLR if you're looking for a great camera to grow into!
Hard drive / SD cards – Bring enough SD cards or have a hard drive to dump your photos on.
Solar charging power bank – Charge your phone, or anything else using a USB, anywhere.
Universal adaptor – Yep you'll need this. And this one is quality and won't break on day 2. So feel free to go super cheap and then run around a foreign country trying to find another crappy one to get you by… Been there done that. Or just get a good one from day 1.
Power Strip – Be the hero that provides outlets for everyone's stuff because there are often not enough.
Unlocked iPhone – Whatever phone you have, make sure it's unlocked if you plan to get a SIM card.
Wires and cables – Whatever you need, bring them all because you don't want to deal with trying to find one here.
RELATED: Best International SIM Cards & How to Keep in Touch When Traveling
So Now You Know What to Wear in Thailand—But HOW to Pack for Thailand?!
So how are you bringing all this stuff?!
I know, it's a bit daunting, but as I mentioned, not every item needs to come along if you're comfortable without it/depending on your intentions while visiting Thailand.
But either way, you'll need a bag and I can't recommend getting a backpack enough.
Backpacker or not, a backpack is pretty essential in Thailand because the roads are cracked, broken, and sometimes not even a road.
Going to the islands? You'll sometimes need to take your bag through the sand, so if it's on your back, you're good.
If not, you'll be wheeling through the sand or trying to hold it above your head. And oftentimes you'll need to walk a bit out in the water to even make it to the boat.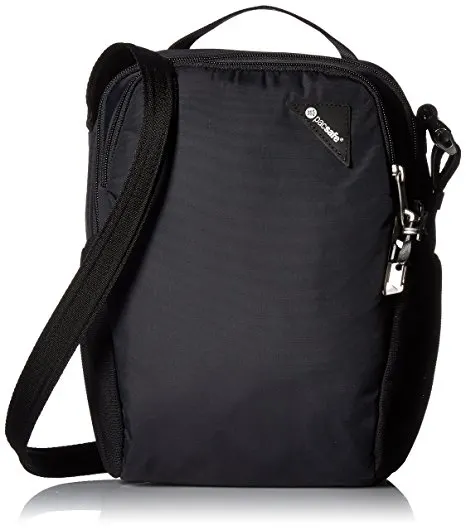 I think a backpack is much easier to deal with here and there will be no worries or wheels falling off in the middle of the road, which can definitely happen.
If you're cool with paying for real taxis/Grabs (AKA no public transport type options) and plan on getting taken from door to door with every move you make and plan to fly to some of the islands and only taking the nicer (AKA more expensive) boats…Then, by all means, bring a rolley suitcase.
At the end of the day, it's whatever you're comfortable with.
Also, a dry bag is a MUST.
It's my most used bag when I'm in here because it's a rainy day purse, an extra bag for things I buy, grocery bag, beach bag and more…
Use compression sacks to keep your stuff organized and condense your clothes to save room.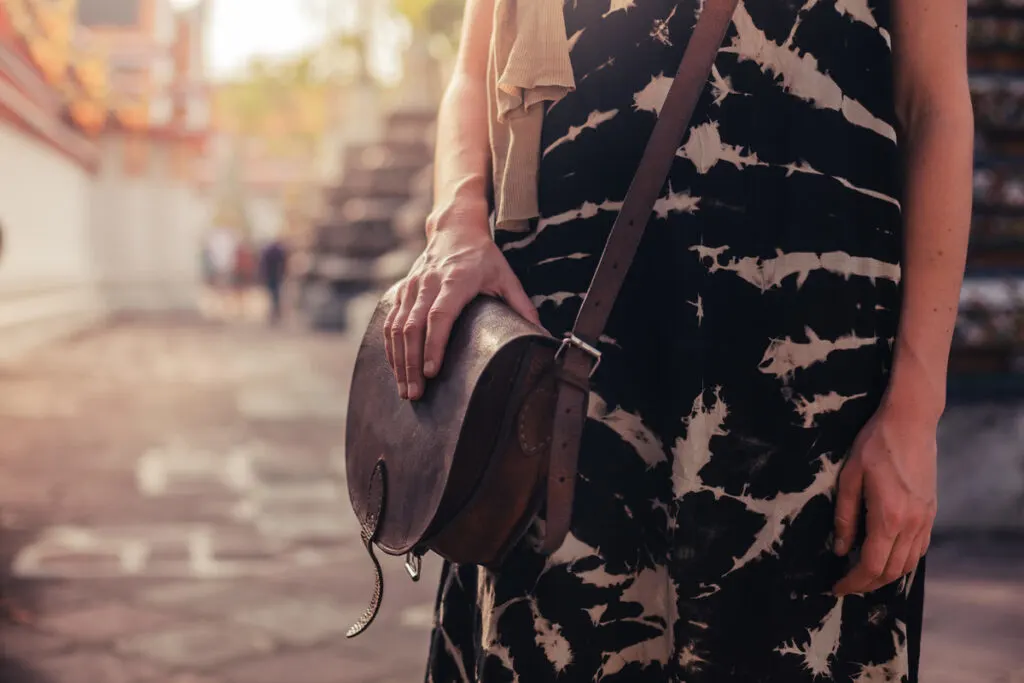 Lastly, ladies, a crossbody bag is a must.
Anything hanging on your shoulder is an invitation for someone to drive by and swipe it, it happens. Crossbody or backpacks are the way to go. Read more about my backpacks and anti-theft gear. These bags will keep you sane, safe, and all your shit protected. Promise!
Bags & Backpacks for Thailand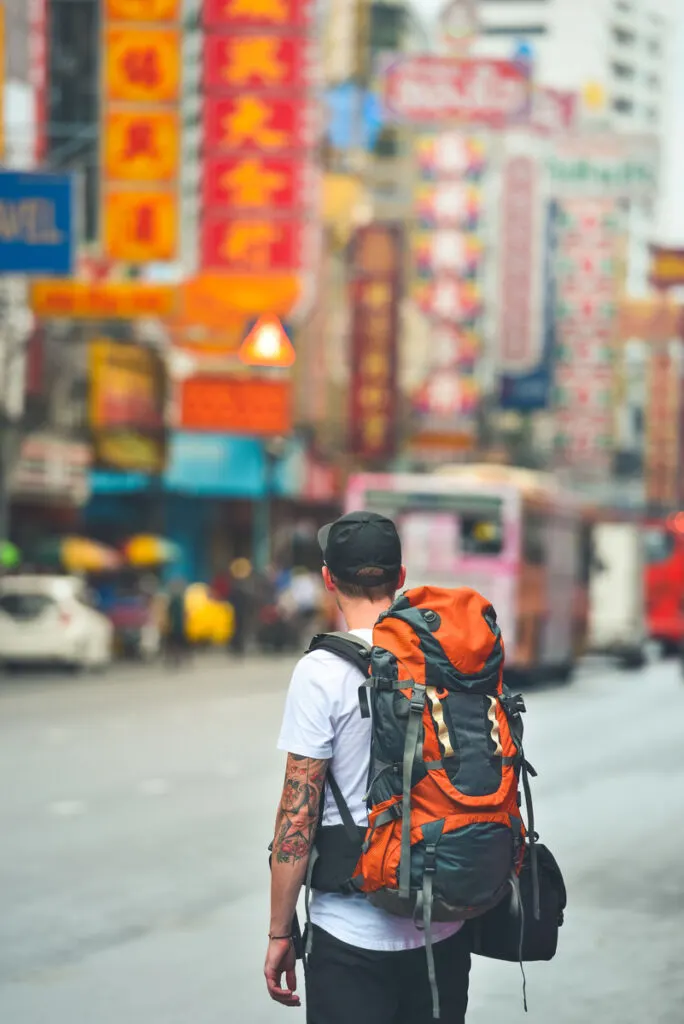 Here are some recommended backpacks and day packs to bring along on your trip:
Backpacks:
My top recommended backpacks for your trip to Thailand, choose how big you need it to be. (I always go with the larger one, I'm a slight over packer and I have accepted this fate…)
Daypacks and purses:
READ MORE: The Best Travel Backpacks for Women
What to Wear in Thailand: What You DON'T Need!
Expensive jewelry – It's just making you a target, and it's not necessary. It's also very easy to forget if you're moving around a lot.
Camping items – It's unnecessary unless you want your gear and want to camp the entire time. You can find cheap stuff here or rent at the campsites.
Books – Just no. Bring a Kindle. Although, if you insist, there are used bookstores around Thailand.
Jean pants – Maybe one pair if you're going to be spending time up north and it's going to be a bit chilly but nothing more.
PJs – Special clothes dedicated to being your PJs are just not needed. I use a tank top and soft shorts, both of which I could wear out in public… If I wear PJs at all (it's HOT!)
Mosquito nets – Please don't listen to the people that suggest this, it's so unnecessary and if you're desperate for one for whatever reason, you can easily find it here.
A lot of cash – Go to the ATM more often. And there's no need to get Baht beforehand, go to the ATM at the airport. (NOT the exchange, the ATM!)
Malaria medication – *I'm not a doctor* but unless you plan on hanging out at the borders a lot near Myanmar, Cambodia, and Laos, you won't be in an at-risk area. Just wear repellant and more covering items at night.
Hairdryer – You're hair is going to be wild either way, the humidity is off the charts. But if you do bring it, make sure it's a dual voltage hairdryer or you'll blow yours out and the electricity of your hotel. Alternatively, you can buy a super cheap one once you get here ($10-$15).
Other Reminders for What to Pack for Thailand
Check the visa situation! Most people get 30 days free on arrival, but anything more will require extensions, fees, border runs, etc, depending.
Get a card that doesn't charge ATM fees! Americans, that's Charles Schwab for us.
I always carry a few bucks in USD and place a few bills in random places around my bags in case of an emergency.
Don't drink the tap water! There are water refill stations in the larger cities and getting bottled water is the other choice although the plastic adds up, so please avoid when you can. With that said, brushing your teeth is fine with the tap water, and yes, the ice is safe! They buy their ice and don't make it with the tap water. (Don't be dumb and miss out on the amazing fruit shakes here)
If you don't have an unlocked phone, you'll only be able to connect to the wifi in cafes and your accommodation, which most places have. However, if you want wifi on the run, you'll need an unlocked phone, a wifi hotspot like Skyroam (Code: Nina77 gets you 10% off!), or international SIM cards.
Pharmacies are everywhere, so there's no need to bring your home pharmacy with you. Of course, if you need a certain medication, definitely bring it but otherwise, just get it if and when you need it in Thailand. Even things that regularly need a prescription back home are freely available for purchase over the counter here (wait for it…).
What to "Pack" for Back Home
This last tip has nothing to do with what to pack for Thailand but in fact, it's the exact opposite. It's what to pack for back home! While in Thailand, there are plenty of things you can get here for much much cheaper.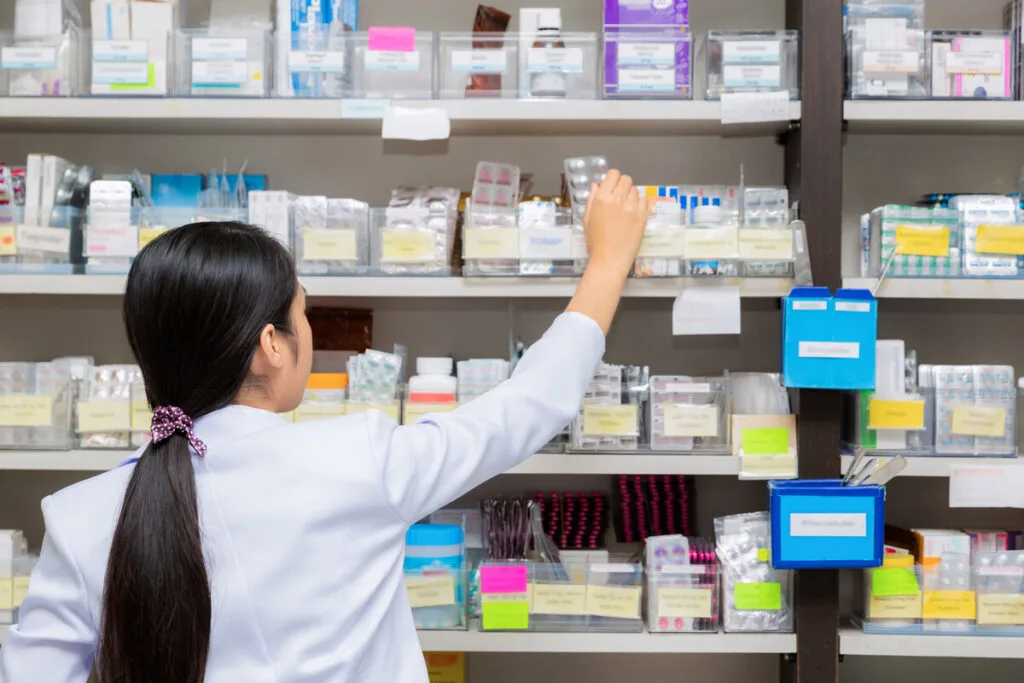 If you want to get a dental check-up, get LASIK eye surgery, or a slew of other procedures, you'll pay a fraction of what it costs back home.
Additionally, birth control, contacts, glasses, etc. are all much cheaper as well so it could be worth extending your stay in Thailand to pack a few things for your journey back. Bangkok and Chiang Mai have high-quality doctors for procedures while places like Top Charoen Optical is an easy place to get contacts and glasses and they are EVERYWHERE.
I'd join a few Facebook groups for Thailand and even the particular cities you're thinking about, use the search bar or look at the "files" in the groups and you'll often find tons of recommendations for doctors, dentists, etc.
If it means anything to you, here's what I've done in Thailand:
Dentist visits, both in Bangkok and Chiang Mai. – Around $30 USD and these were the "nicer more expensive" places.
At the same Chiang Mai dentist, I got a teeth whitening kit. They took a mold of my teeth and provided 2 tubes of whitening – $95 USD.
X-ray to check for Tuberculosis (a requirement for me to get my Working Holiday Visa for Australia because I had been abroad for too long) at the "expensive hospital" in Chiang Mai – $60 USD for everything and I was in and out in an hour.
I almost got LASEK eye surgery here but, surprisingly, it was a bit cheaper in South Korea to get LASEK and I was already going to be there! However, I had a friend get it done in Thailand, was very pleased, and paid around $2,000 USD for the whole thing.
I bought all of my contact lenses in Thailand for about four years straight. I used dailies and I purchased the Luna brand at Top Charoen Optical – $30 for a month's worth.
Birth control – over the counter and for very cheap!
Resources for Your Trip: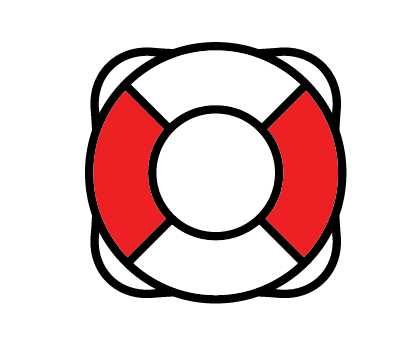 Don't forget insurance!
Get a quote with the best and easiest travelers insurance: Safety Wing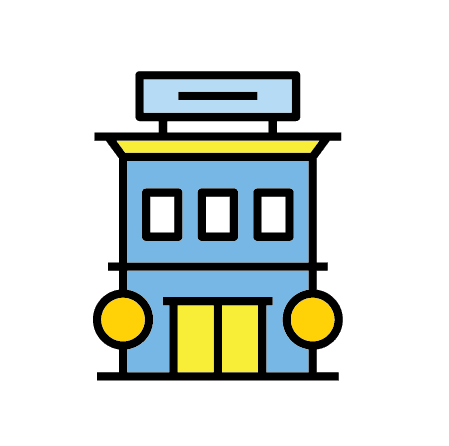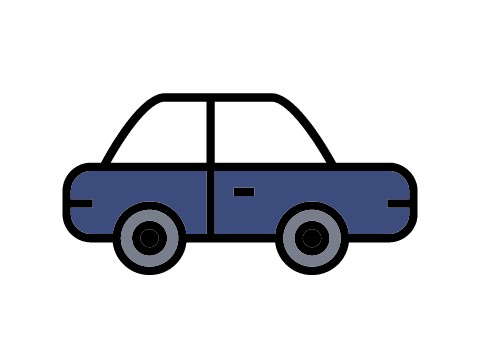 Best Deals on Vehicle Rentals: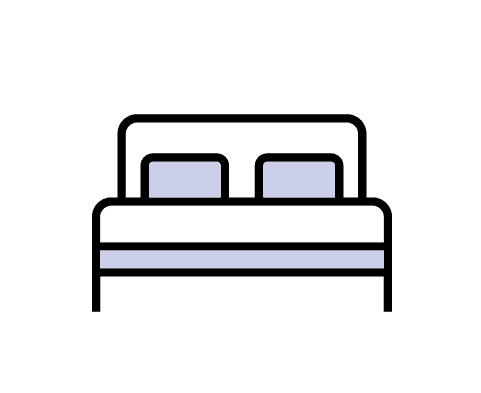 How to Get Free Accommodation Anywhere!
You NEED the Right Travel Cards!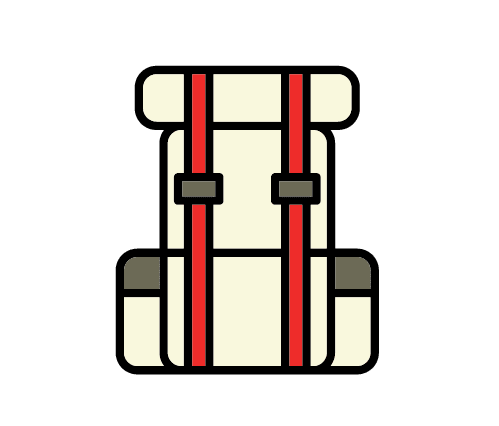 All The Gear You Need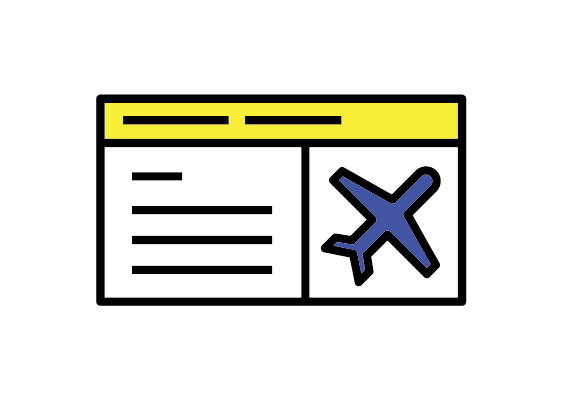 Where will you go after Thailand?
Laos | Malaysia | Singapore | Indonesia | Philippines | Cambodia | Vietnam
So what are you packing for Thailand? What are you wearing in Thailand? I hope this helped!
---
---
>>> EVEN MORE AROUND THAILAND<<<
"One Night in Bangkok … and the World's your Oyster"
Work & Live in Thailand: How To Do It? Cost of Living? And More!
27 Things to Do in Pai, Thailand + Where to Eat and Sleep
Where to Stay in Pai, Thailand: Pai's Hostels, Hotels and Resorts
21 Krabi Beaches That'll Make You Book Your Trip Today (Thailand)
9 Krabi Island Hopping Tours That Will Make Your Jaw Drop (Thailand)
Photo and Video Blog- Ao Luk, Krabi, Thailand
Krabi Itinerary: What To Do In Krabi, Thailand for 1-7 Days & When To Visit
First Timers: Rock Climbing Krabi, Tonsai and Railay, Thailand
Where To Stay In Krabi, Thailand For Any Budget
Where to Eat in Krabi Town: Night Markets and Restaurants
Krabi's Beauties: Railay Beach and Tonsai Beach, Thailand
A Thailand Visa Run Gone Wrong
The Low-Down: Thailand Tourist Visa and More
Thailand's New Year, Songkran, Is the World's Largest Water Fight
7 Unusual Things To Do in Chiang Mai
Photo Blog: Doi Inthanon, a Day Trip from Chiang Mai
Chiang Mai to Pai and Back! The Best Ways to Get Around (Thailand)
4 Lesser-Known Spots Around Mae Hong Son To Go To
Chiang Khong to Huay Xai Border Crossing (Thailand to Laos)
Chiang Rai Itinerary: 10 Things To Do In Chiang Rai That You Can't Miss
Thai Vegetarian Food That You'll Want in Your Mouth
7 Reasons Why Eating Thai Street Food Is The BEST & How To Avoid Getting Sick
Transportation Info and Tips for Thailand
Play it Cool: Thailand's Do's and Don'ts
Photo Blog: Kanchanaburi – Bridge on the River Kwai and Erawan Falls
OMG, My Holiday is Coming Up! Is it Safe to Travel to Thailand?
---
---
Click the picture to pin this for later!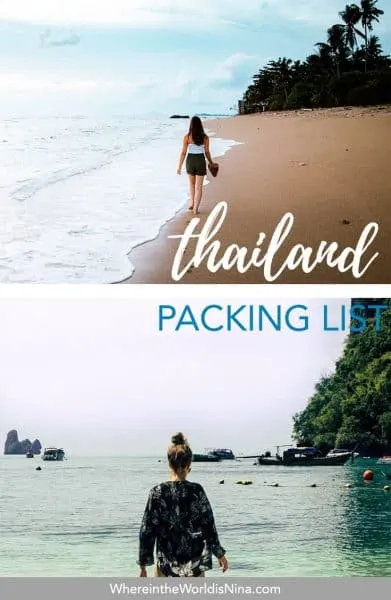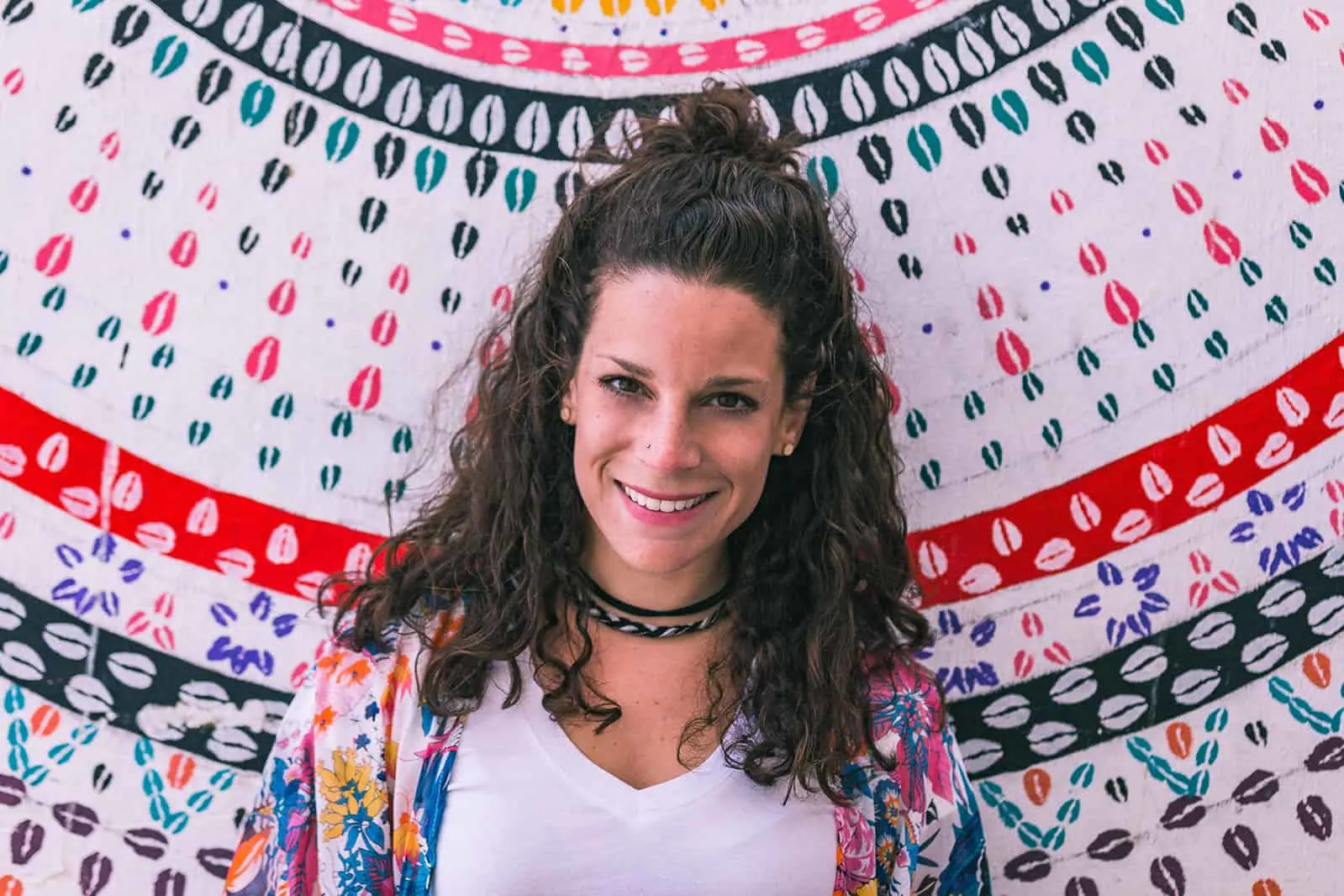 Nina Ragusa is an adventurer, messy bun master, breakfast fan, and full-time travel blogger. She's been abroad since 2011 and blogging on Where in the World is Nina? for nearly as long. Nina helps people like you move around the world while making money. She loves talking about how to work abroad and online to travel longer!