Let's get a bit off the Northern Mae Hong Son Loop trail for a bit, shall we?
Just outside of Mae Hong Son and on the way back to Pai is where you'll find these spots, but you'll need to wander off the highway to catch them. Trust me when I say they are well worth it though!
Be sure to take your own transport, because it's pretty doubtful a tour to these spots exists.
TIP: 12go.asia is the best way to book ferries, buses, and trains ahead of time in Thailand!
Check out these 4 lesser-known spots around Mae Hong Son….
Pha Sua Waterfall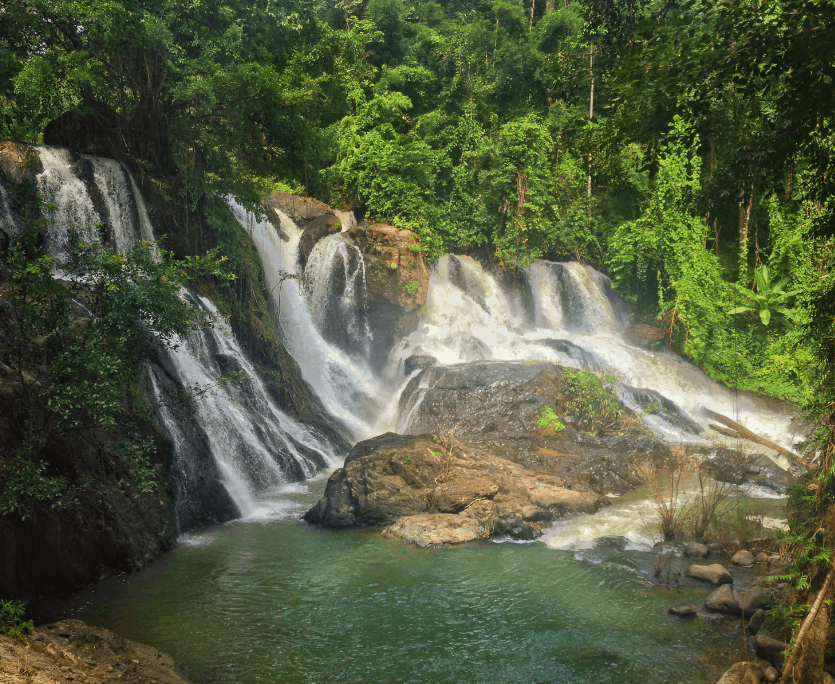 Certainly worth a visit if you're going to the next spot on my list. It's on the way. Thailand isn't known for its waterfalls, but this one is actually pretty nice. Unfortunately, no swimming is allowed despite its beckoning calls due to the incredible heat.
Chinese Village – Ban Rak Thai
Many Yunnanese have found their home here after the communist take over. It's like plopping down in China. It seems to be somewhat of a tourist spot (maybe more for Chinese tourists?) but there was hardly a soul when we went here. Like… tourists or locals, we were hard pressed to find many people. Many stores were also closed… The views are quite nice and it's like a little visit to a place… not in Thailand…? I don't know, to be honest, it was weird, but I like weird.
There's a lake to hang out at, some historical museum that we could not find at all despite driving through a damn forest, and a few restaurants strewn about. The lady that runs the restaurant just across from Wine Lee has great food and a perfect location on the lake. We had some great Thai/Chinese fusion food.
It was a very random visit, that's for sure!
Judo Viewpoint
Holy shit. This viewpoint is so dope! The gorgeous mountains show peeks of limestone but mostly it's a lush jungle canopy on staggered mountains with little dots of villages around it. Pics hardly do justice. Directions here? Eh… I'll just show you a map (bottom), sorry. This is the best I can do. We honestly stumbled upon it by accident, I can't find info on it, and this map is hopefully somewhat helpful. I promise it's there. It's on the way to Diamond Cave.
Su Tong Pae Bridge
Mind.Blown. This spot is surreal and definitely a lesser-known spots around Mae Hong Son. This bamboo bridge streams across a field of rice leading you to a temple on top of a hill. The bridge creeks and moves as you stride down its thatched walkway. The views surrounding you are captivating, but I got really lucky when I was here. Not only did we finally find this spot (not easy, direction below), but we happen to get there at the perfect time. The Minister of Tourism and Sport for the country of Thailand and her entire crew rolled up just as we got there. Before I knew it, Garrett and I were swept away and the newest members of their clan. The minister started chatting with us and telling us about the area. I shall now pass that info onto you so this location means more than just a bamboo bridge…
This bridge was hand built. Not only by the hands of the villagers, but each individual piece of wood, including the posts, were donated by the nearby villages to erect this bridge. It's worth mentioning it needs to be rebuild or at the least, fixed, each year when rain season sweeps it away or damages it. The tourism board is thinking of creating a monastery for people to come to this temple to meditate and learn more about buddhism, and that's why the minister and her clan were meeting the head monk here.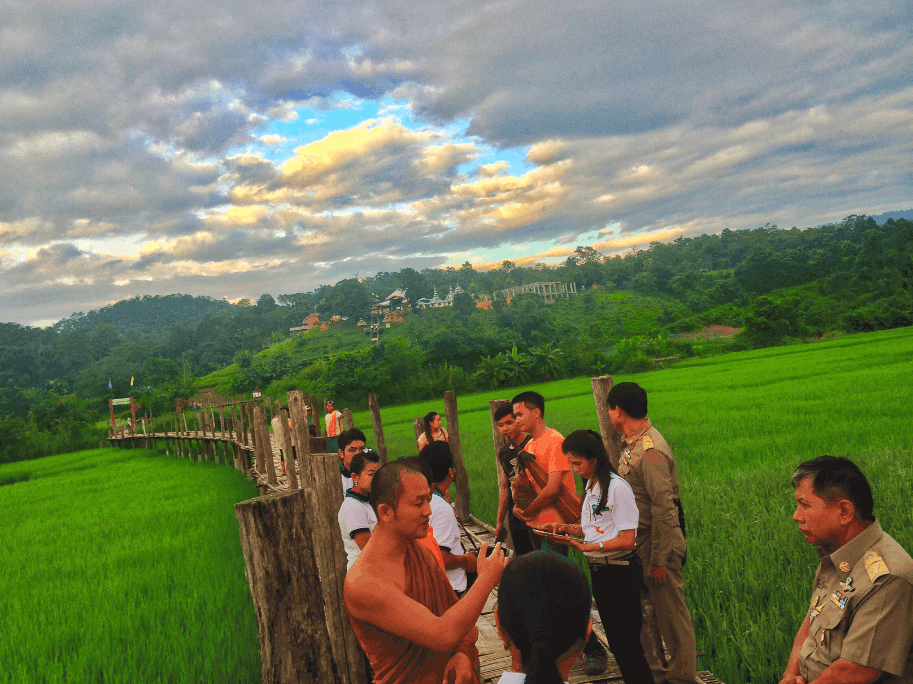 Oh yeah, did I mention we got to meet the head monk of this temple and then chatted up with some of the heads of the local police department who were there for this meeting? We even got served some tea like we were really part of the crew. The crew was taking photos of us with the ministry of tourism, the monk, and the rest of the group. It was freaking awesome.
This spot is one of my favorite places in north Thailand now.
The actual town offers up little, but these lesser-known spots around Mae Hong Son on the outskirts on the way to Pai make it well work your visit.
More Information
Directions to Su Tong Pae Bridge:
I'll do the best I can… Go to Kung Mai Sok Village. Look for blue sign with white arrow and a few small pictures on it (the bamboo bridge being one of them). Follow those signs to the best of your ability. They are wearing old and are quite washed out. I have no idea how we ended up finding it.
We had given up and then magically stumbled across this sign. If you're coming from town, and turn down the road towards that village, try to keep right when you see a random shrine thing in the middle of a fork, if not, then use those signs. That's the best explanation I have. Sorry.
Map for Judo Viewpoint:
Somewhere around that gray dot…umm…good luck?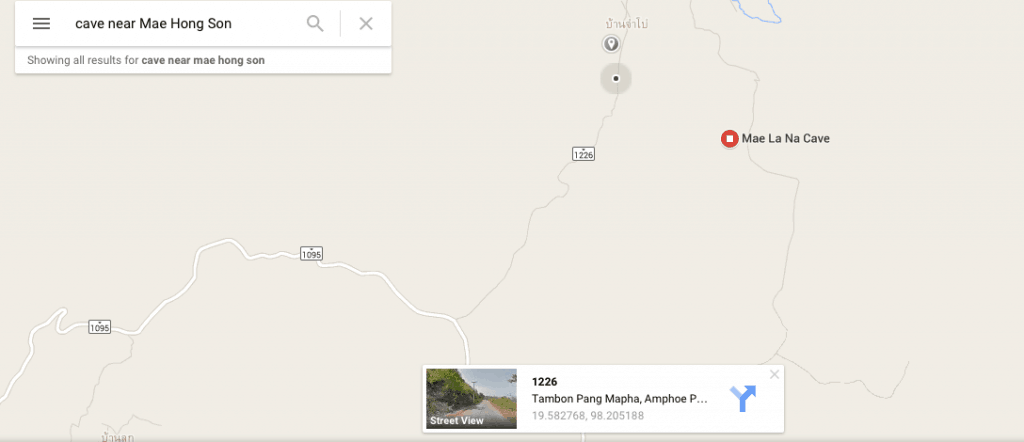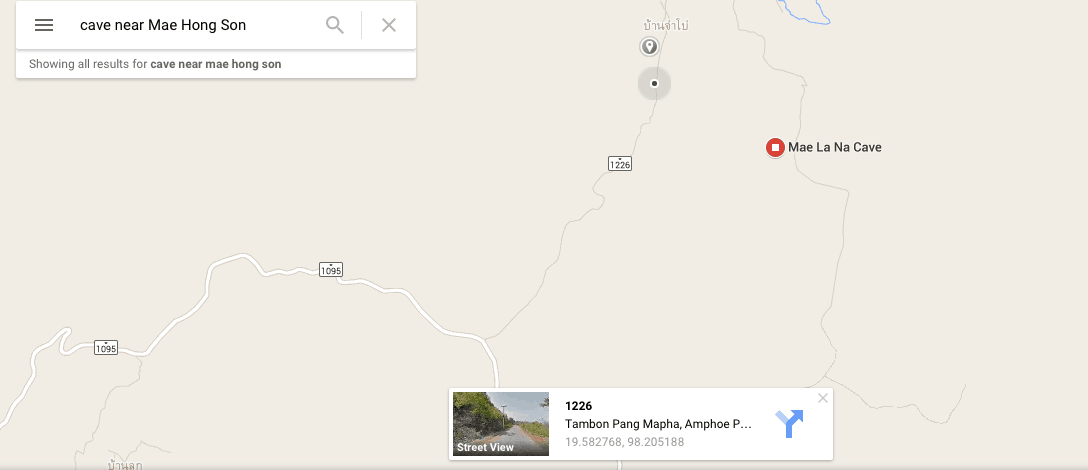 Accommodation:
Mae Hong Son Hotel – (on the road from Pai) Go past the school headed into town. Look for the red sign on the left. Make that left and it's just a minute down that road.
Her rooms are flipping huge. Perhaps the biggest hotel room I've had in SEA. There's even an extra mini room on the way to the toilet. Rooms were 300B for fan or 450B for aircon when we went. The woman working there is an absolute sweetheart and will help you with anything you need. Hot water, wifi, and coffee in the morning if you get the aircon room.
Where will you go after Thailand?
Laos | Malaysia | Singapore | Indonesia | Philippines | Cambodia | Vietnam
---
---
>>> EVEN MORE AROUND THAILAND<<<
"One Night in Bangkok … and the World's your Oyster"
27 Things to Do in Pai, Thailand + Where to Eat and Sleep
Where to Stay in Pai, Thailand: Pai's Hostels, Hotels and Resorts
21 Krabi Beaches That'll Make You Book Your Trip Today (Thailand)
9 Krabi Island Hopping Tours That Will Make Your Jaw Drop (Thailand)
Photo and Video Blog- Ao Luk, Krabi, Thailand
Krabi Itinerary: What To Do In Krabi, Thailand for 1-7 Days & When To Visit
First Timers: Rock Climbing Krabi, Tonsai and Railay, Thailand
Where to Eat in Krabi Town: Night Markets and Restaurants
Krabi's Beauties: Railay Beach and Tonsai Beach, Thailand
The Low-Down: Thailand Tourist Visa and More
Thailand's New Year, Songkran, Is the World's Largest Water Fight
7 Unusual Things To Do in Chiang Mai
Photo Blog: Doi Inthanon, a Day Trip from Chiang Mai
Chiang Mai to Pai and Back! The Best Ways to Get Around (Thailand)
4 Lesser-Known Spots Around Mae Hong Son To Go To
Chiang Khong to Huay Xai Border Crossing (Thailand to Laos)
Chiang Rai Itinerary: 10 Things To Do In Chiang Rai That You Can't Miss
Thai Vegetarian Food That You'll Want in Your Mouth
7 Reasons Why Eating Thai Street Food Is The BEST & How To Avoid Getting Sick
Transportation Info and Tips for Thailand
Play it Cool: Thailand's Do's and Don'ts
Photo Blog: Kanchanaburi – Bridge on the River Kwai and Erawan Falls
OMG, My Holiday is Coming Up! Is it Safe to Travel to Thailand?
---
---
How about a pin for later? You're the best!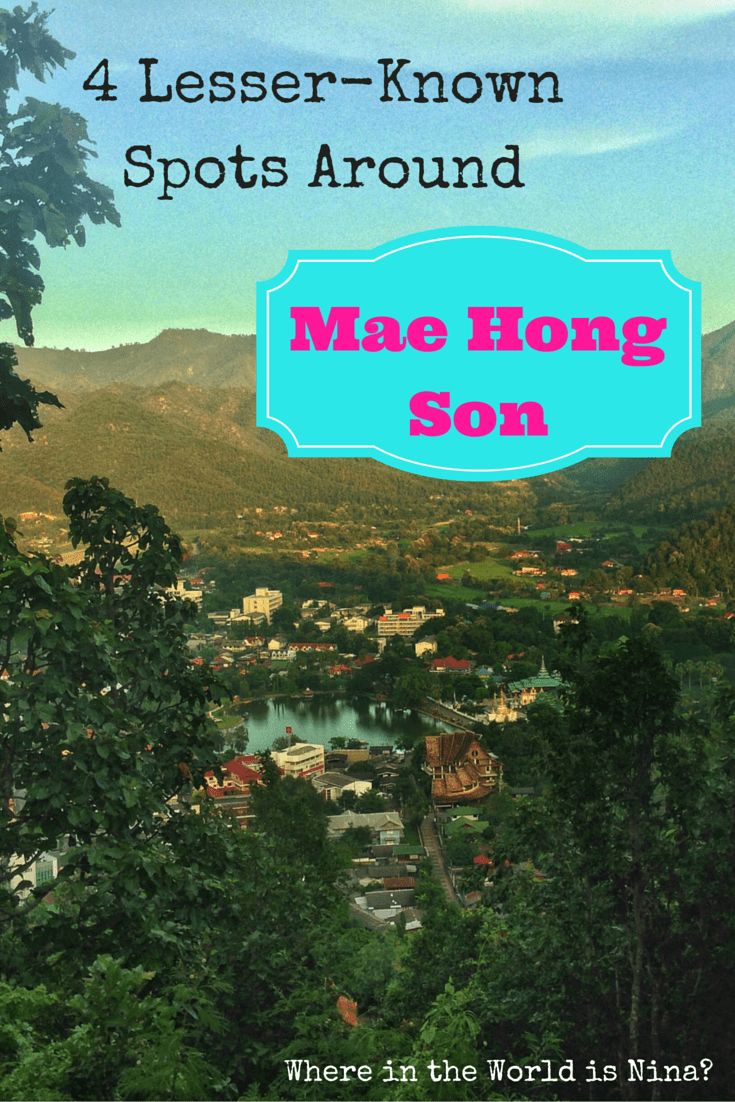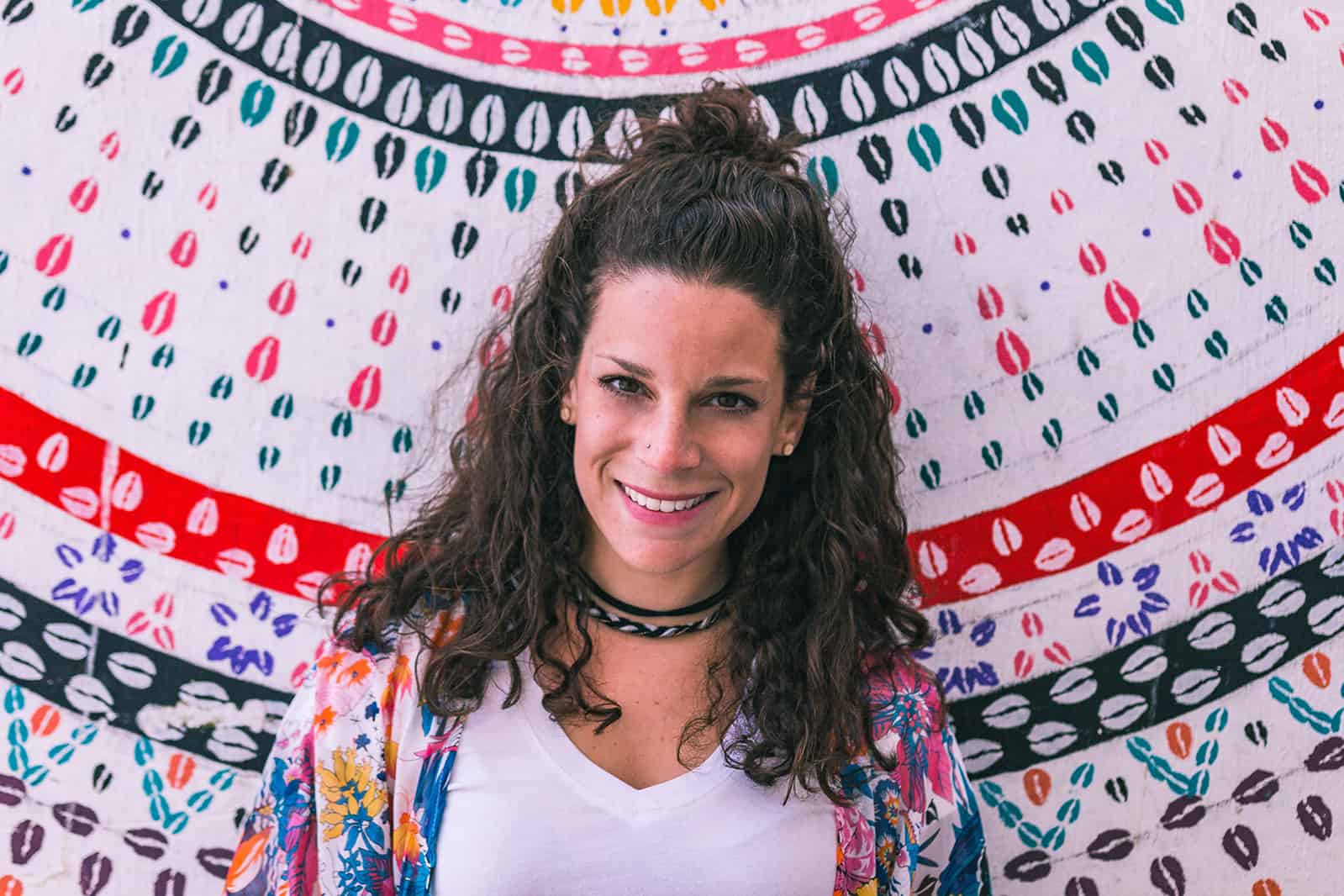 Nina Ragusa is an adventurer, messy bun master, breakfast fan, and full-time travel blogger. She's been abroad since 2011 and blogging on Where in the World is Nina? for nearly as long. Nina helps people like you move around the world while making money. She loves talking about how to work abroad and online to travel longer!