Your ultimate backpacking Southeast Asia packing list is right here.
Why should you listen to me? I only lived in the region for over four years so what do I know? 🙂
Yeah, I think I'm pretty confident with my knowledge of the region and that's why I had to make this Southeast packing list for you so you're prepped and ready to go for an epic adventure.
This region of the world is my favorite but there are certain things that you should know about it in terms of what to pack or not.
Hopefully, you find this helpful!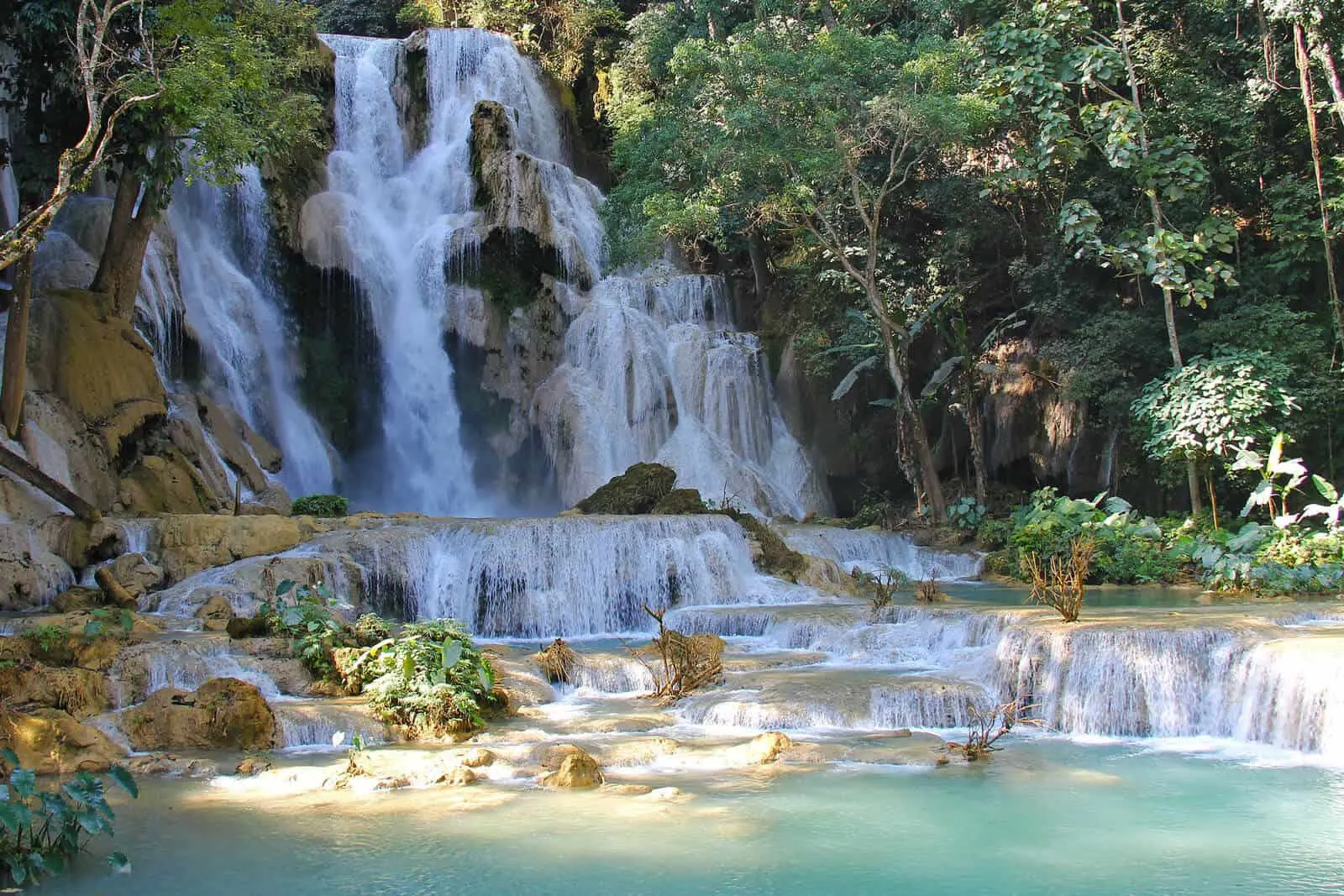 Everything You Need for Your Southeast Asia Packing List
---
Let me warn you before we begin, I have to admit something. I'm obsessed with Amazon. And I'll actually go as far as to say I'm addicted. So when I link to Amazon, it's likely I have and use that exact item if not something extremely similar.
I find Amazon to be the easiest to order from because I actually hate shopping but I don't mind scrolling and staring at a screen (am I awful?).
So for this Southeast Asia packing list, I've linked to a bunch of items you can click, click, and buy real quick to get this out of the way so you can plan the fun stuff—where to go! But OK, let's pack for Southeast Asia first, shall we?
Oh, and if you're a dude, just skip to the next section!
Resources for Your Trip: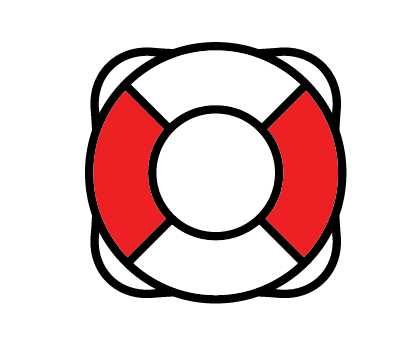 Don't forget insurance!
Get a quote with the best and easiest travelers insurance: Safety Wing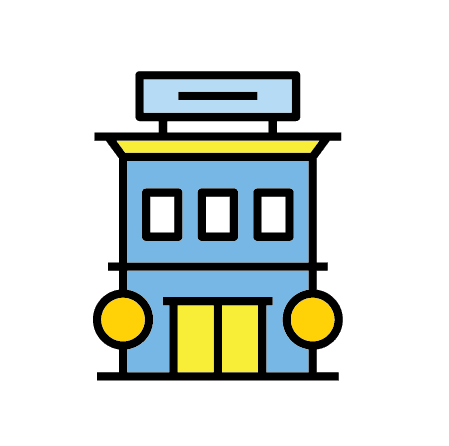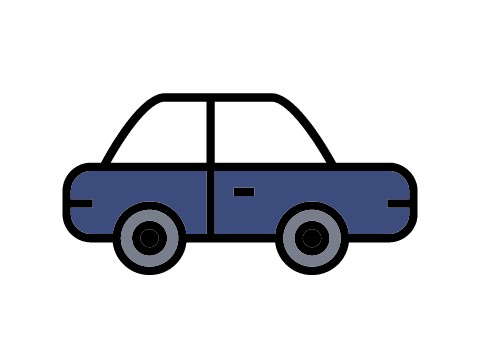 Best Deals on Vehicle Rentals: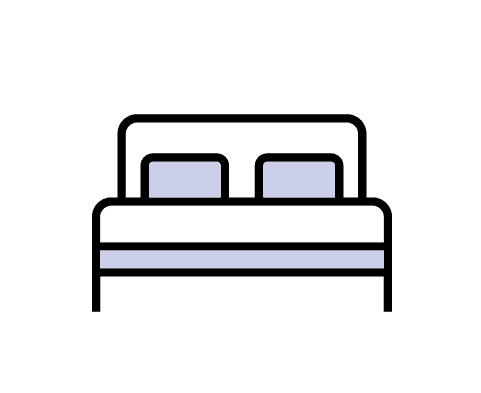 How to Get Free Accommodation Anywhere!
You NEED the Right Travel Cards!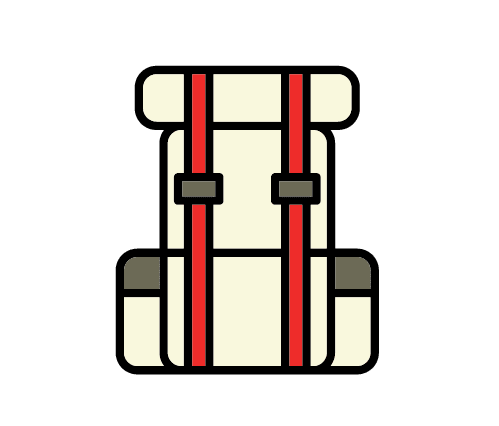 All The Gear You Need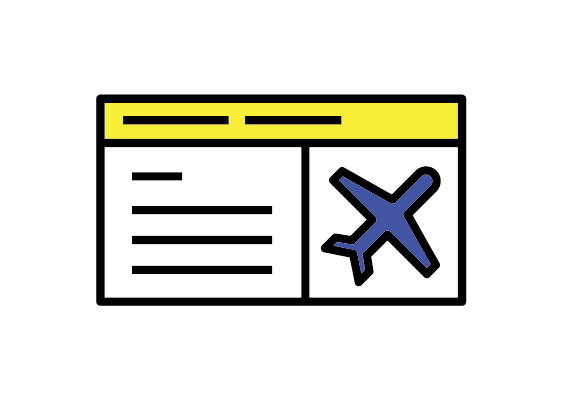 What to Pack for Southeast Asia:
Women
OK girls, stay with me here. I'm only suggesting the things and the number of items below. This is something that is flexible and that you can play with. I also tend to slightly overpack despite being a pro traveler since 2011 but hey, so sue me.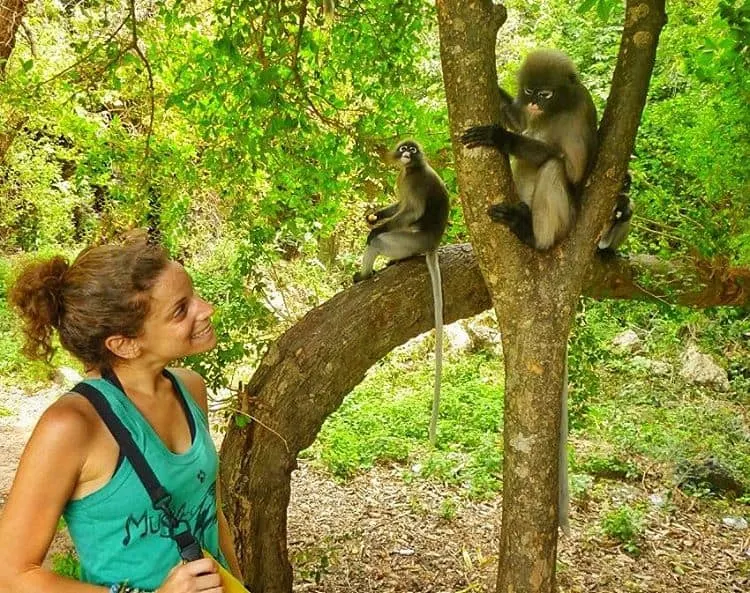 In other words, don't think you HAVE to bring this amount of stuff / don't think you can ONLY bring this amount of stuff. You do you. I won't judge. Just know, you're carrying everything in a backpack (more on this below), which means the more you bring the more you carry—on your back!
Tops
5 tank tops/crop tops– It gets HOT.
3 t-shirts – Give your shoulders a bit of a rest from the sun and of course, you'll need these for your visits to the temples!
1 sweater/jacket – Just a light one in case it gets a bit chilly in the mountains at night or for the bus and plane rides.
Bottoms
Dresses and More
1 maxi dress – Go to temple, go out for the day or go out at night. Literally anytime is a good time for a maxi dress.
2 (or a million) shorter dresses or even a romper – I LOVE dresses. Mostly because they are an outfit, and no matching is required, the other reason is that they are comfortable. And also… I Iove dresses, did I say that? If you need to be more conservative, put leggings under them.
Under Garments
XX pairs of underwear – K I'm not telling you how many pairs of underwear to bring. Just no. Handwash more often if you bring less. I usually have around 12 pairs.
2 regular bras
2 sport bras
Socks (only if you actually bring shoes)
PRO TIP: I NEVER pack PJs. Everything in my bag can be worn outside and in public. I don't need a special set of PJs taking up valuable dress space. I just wear a t-shirt and my fabric shorts or leggings—if anything at all (it gets stifling).
Other stuff
PRO TIP: Grab yourself the scarf with a hidden pocket! A great place for hiding money, and when you travel, you can keep your money, passport, and other things close by and hidden without digging in your purse.
What to Pack for Southeast Asia: Men
Dudes, if you're wondering what to pack for Southeast Asia—you guys have it so goddamn easy!
For Garrett's Southeast Asia packing list, this is what he has:
This may be a bit slim for some of you, and I agree. He's usually a smelly butthead much quicker than the normal person but it's also because he sacrifices his wardrobe for camera equipment. So, maybe add a few items or at the least, do laundry more than he does.
Shoes
for Traveling Southeast Asia
You really only need two in my opinion. Flop flops and one other shoe. You'll end up bringing 3-4 pairs anyway and then look back at this post and wonder why you did listen to me. It's OK. I don't listen to myself half the time. I literally only wear flip flops yet I insist on bringing more…
How to Dress In Southeast Asia
This is for both men and women!
Dress appropriately for where you are… As in, just because you're on vacation and it's hot out, doesn't mean you can motorbike around town shirtless or wear a bikini top to the top of a temple. Yes, I've seen "these types of tourists" and it's really shameful. Please be respectful. It's doubtful you'd dress like this back home, so why here?
Women, those cutoff shorts with your ass half hanging out, NOT a look to rock around Southeast Asia. I'm not saying no to shorts, I'm just saying no to the ones where your ass isn't covered.
Examples of what NOT to wear: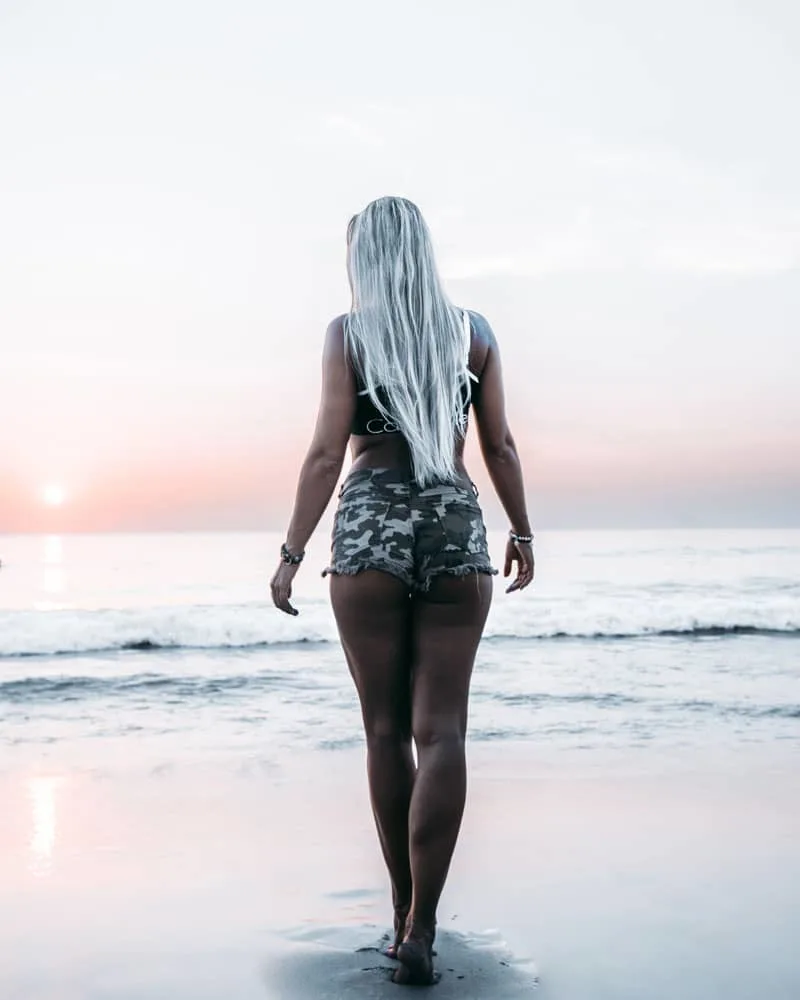 I know it's hot but what I try to do is use my "50/50 exposure rule." Usually, if I'm wearing shorts, I'll pair it with a t-shirt. If I'm wearing a tank top, I'll pair it with a maxi skirt or capris. This way my shoulders or my knees/half my legs are covered.
Of course, it's all relative to where you are. The more rural I am, the more covered I'll dress. The more touristy, the more "liberal" my clothing can be.
Cover up in temples. Period. All of you.
Men, tank tops are OK but I'd avoid the ones where the sleeve is cut down to your waist unless you're roaming the beach or at a pool.
Be clothed when you're not at a pool or beach. Not sure why it needs to be said but it's crazy the number of times I've seen someone half-dressed at the mall, market, in 711s, out and about on the street, riding on their motorbikes… Just wear clothes, please.
Toiletries for Your Southeast Asia Packing List
You really don't need to bring any! Except for three things (for dudes, just two things.)
Deodorant
Bring deodorant. Especially if you like a certain kind. "Asian deodorant" is a bit weird. They regularly like the roll on kind, which I hate, (like why is my armpit wet already when the stuff is supposed to keep in dry!? WHY!?).
Not to mention, most of their deodorant has whitening stuff in it! Yes, they have whitening agents in many of their beauty products. It's weird.
Sunscreen
Sunscreen is pricey AF so it's a must bring for your Southeast Asia packing list! Like, out of all the things on this list, don't forget this one! If you forget, you may be stuck paying in the range of $15 for a bottle of sunscreen. It's crazy. Bring enough for your trip. And if you're doing carry on only, buy a few travel sized ones.
Feminine Hygiene
Ladies, your must-bring item is tampons. They are very hard to find and when you finally do, you will pay dearly for them. Tampons are a "foreigner" thing as most locals use pads.
Alternatively, buy the cup and get used to it before your trip. The cup is literally the best thing as it takes up no space and you'll always have it on you. You can also grab yourself some Thinx, I wear both together on days one and two and just use Thinx on the lighter days.
Other
Everything else is very easily bought anywhere and common toiletries can be just one less thing to add to your Southeast Asia packing list.
Shampoo, conditioner, soap, coconut oil, nail polish remover, lotions, and even mosquito spray is all easily attainable and cheap once you land. Alternatively, if you already have the big bottles of stuff like shampoo and conditioner at home, just get an easy and cheap travel container kit, fill up at home, and you'll be set once you get there.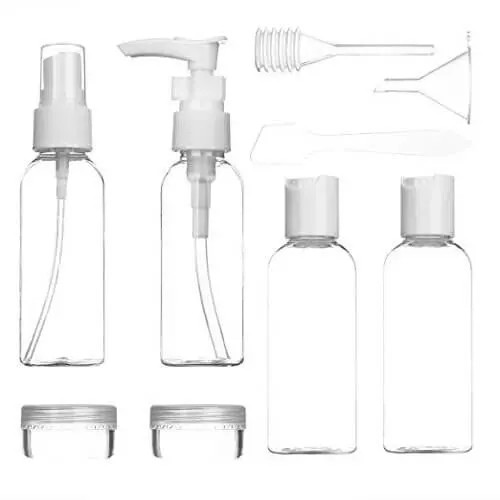 Bags and Backpacks for Southeast Asia
No, I didn't forget to list "luggage" instead of backpacks. Backpacking Southeast Asia, in my eyes, is your only choice. Rolley suitcases are a big bitch in the region. The roads are cracked, dirty and dusty, and your wheels will last a whole 2.5 days.
They are large and obnoxious to roll on dirt roads. They can't roll on sand if you're planning on going to the islands and speaking of islands… A boat will likely be necessary and getting your luggage on and off a boat in Southeast Asia is not fun.
SO, backpacks it is. Cool?
Backpacks for Southeast Asia
I'd recommend something in the 55L range. Plus or minus a few liters if you're dying to go lighter/bring an extra dress or 5 (this is me!).
I've been through quite a few backpacks in my time and let me tell you, SPEND THE MONEY.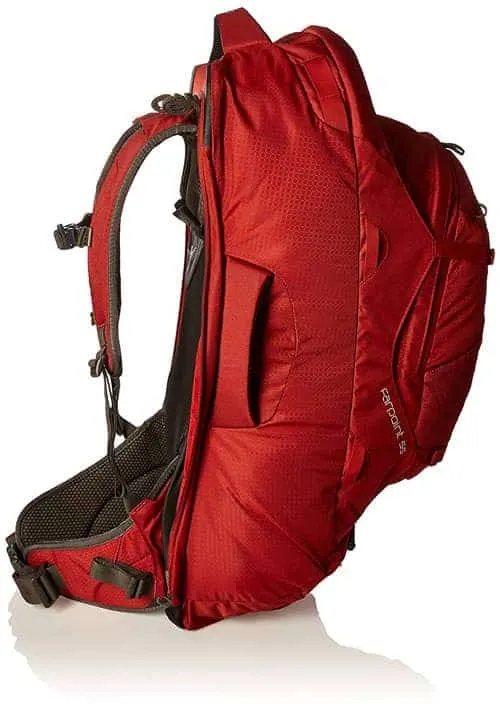 Not only will your back and neck thank you for not going super cheap on something that will almost literally live on your body… But your sanity will too. I went cheap when I first moved to Southeast Asia. It was a bad mistake because I was constantly needing to take breaks when I walking around because my backpack offered ZERO support.
And worse? It finally broke one day while I was in Cambodia and I was forced to pay for a crap knockoff North Face backpack which also broke just a week later! Luckily I was on my way home for a visit and I just had to deal with it for a few more days.
So, for backpacking Southeast Asia, these are the backpacks that would serve you best and that won't totally break the bank.
Of course, I have the 65L one because I'm the worst (but also because I literally live out of a bag so I actually don't feel that guilty.)
TIP: Make sure your backpack has a rain cover or buy one separately.
Daybags for Southeast Asia
And for your daypack, you'll need something comfortable depending on what you're going to use it for. I need something a bit fancier for my camera stuff but I also love my foldable backpack which is a good back up, used for groceries, or can maybe even be your souvenir bag.
Read more about which daybag is for you
Anti-theft Bags for Southeast Asia
And if ultimate safety is your biggest concern, I can't recommend Pacsafe enough (#NotSponsored #ButShouldBe). It's not a pretty price tag but your peace of mind will be priceless. Not to mention they last for years (mine still look new after two+ years and who knows how many countries).
At the least, a purse or a small backpack could keep your most important things safe if you don't get the larger ones.
Here are my fav backpacks and daypacks from Pacsafe: (I literally own all of these)
My set up is one of the larger Pacsafe bags above with my day back squished in and the 65L large backpack from above. Keep in mind I LIVE out of these bags and I have photography equipment. This is what I use for my Southeast Asia packing list but you can maybe bring less.
Read more about anti-theft bags for travel
Dry Bags for Southeast Asia
Lastly, you CAN'T complete your Southeast Asia packing list without a dry bag. Nope. You need one.
If you're going to the beach, if there's potential for rain, or if you need to do laundry (wait for it…) you need a dry bag.
If you're solo too, no need to worry about your stuff when you go for a swim. Take the important stuff (put them in a plastic bag for extra safety) and go swimming with your dry bag. I've snorkeled with mine for hours and everything was dry.
Ladies, this becomes your purse on those rainy days. Oh, and it's a perfect beach bag too.
And for when you're desperate to do laundry, this dry bag makes the perfect handwashing bucket. Sounds weird but it works very well and comes in handy when your sink is dirty AF or doesn't have a stopper (which will be often).
Grab one here, I recommend getting a 15L or bigger.
Other Stuff for Your Southeast Asia Packing List
Here are some other things I highly recommend…
Vacuum packs – I love to squish my stuff so I can have more room. Plus, if something spills or if it rains, everything stays dry.
Padlock – Especially if you stay in dorms, bring your own. Also, sometimes rooms are locked with padlocks. I always use my own that way I know I'm the only one with a key. However, nowadays, it may be better to get the keyless ones. If you lose your key, you'd be shit out of luck!
Waterbottle – They have water refill stations around Southeast Asia and they are rather prominent in Thailand. It also saves on plastic use!
Ziplocs – You may not know why you should bring them at first but I guarantee you'll find a use for them.
A lightweight rain jacket – because weather be crazy in Southeast Asia! They have a monsoon season too.
RELATED: Read about more travel accessories that can make your travels easier!
Tips for Booking Your Trip:
---
---
---
---
What Electronics
to Pack for Southeast Asia
It depends what you want to bring or not but here's everything I have on me, no matter where I'm traveling.
Laptop + charger – Because how else do you think I run this website?!
Headphones – Because music is nice.
GoPro – An absolute must for backpacking Southeast Asia!
Selfie Stick – You know you want one.
Canon Rebel t6i Camera – I love my DSLR.
Hard drive or SD cards – Keep your memories safe! Be extra safe and have two backups and put them in separate bags.
Power bank – I LOVE this one because it has a torch, is rugged AF for my clumsy self, and it's solar powered too!
Universal adaptor – (This one is the best after years of testing) Get one before you go because once you're abroad they will be more expensive and crappier. (Just don't get the ones with 100 pieces, you WILL lose them.)
JSVER Power Strip Cube – If you're traveling with someone or if you have a lot of electronics, this is literally the best thing you can own!
Unlocked iPhone 5 SE – Or any unlocked phone but I have this one. Just make sure it's 100% unlocked!
Wires and cables – For EVERYTHING! Don't forget these! They will likely be very hard to find in Southeast Asia/be crappy versions.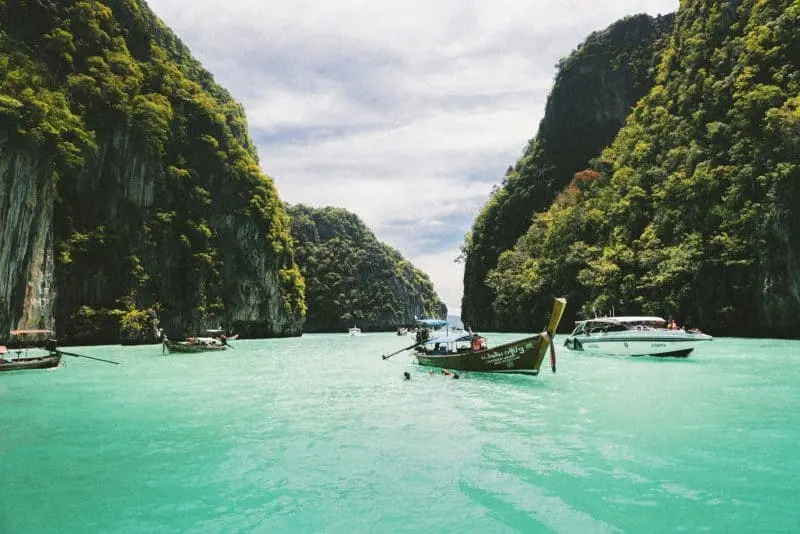 Important Things To Note:
– Clothing fits different in Asia. If you have a hard time finding things back home, it will be worse here. Unless you're very tiny and short and enjoy misspelled t-shirts and cartoons, of course.
– Shoes, they have small feet. My 8.5-9 size (US) foot had a hard time finding decent shoes!
– The sun is strong. Don't be macho and not wear sunscreen. I'd be so rich if I had a dollar for every lobster I passed by while living in Southeast Asia!
– Don't dress like… you just went for a swim when you're anywhere but a pool or a beach. I don't understand why tourists walk around the markets without a shirt or why there's always a girl in a bikini in the 711. This. is. SO. rude!
– Nothing you buy in Southeast Asia is real. Not the North Face bag, not those Raybans, not a single gem on display at the store, nothing. There's a 99% chance it's FAKE. So just make sure the price matches when trying to buy something! This goes for most electronics as well unless you're at a PROPER store, they do have real Apple stores and Canon stores etc… in Chiang Mai and Bangkok.
– Stop with the nets. I see a mosquito net on so many Southeast Asia packing lists but it's probably the single most stupid thing you can bring. Don't bother. For one, if you're desperate for one, just buy it there for cheap, but ultimately it's simply not needed. If a place has a lot of mosquitos, it's likely they will have a net anyway. I stayed in some of the most budget places ever while traveling and never needed one.
Don't Forget Travel Insurance!

I use Safety Wing and World Nomads depending on where I'm traveling and for how long! Grab yourself a plan that fits your travel style before heading off to Southeast Asia.

Get a quote now: Safety Wing Quote | World Nomads Quote
I hope this Southeast Asia packing list was super helpful for anyone planning their trip. Again, it's a magical place and I hope you have a wicked time.
Still not sure what to pack for Southeast Asia? Let me know in the comments and I'll help you out.
---
---
>>> Read More! <<<
All packed up? Now to figure out where to go in Southeast Asia…
Indonesia
Laos
Malaysia
Singapore
Philippines
Thailand
---
---
Don't lose this post! Click the picture and pin it for later!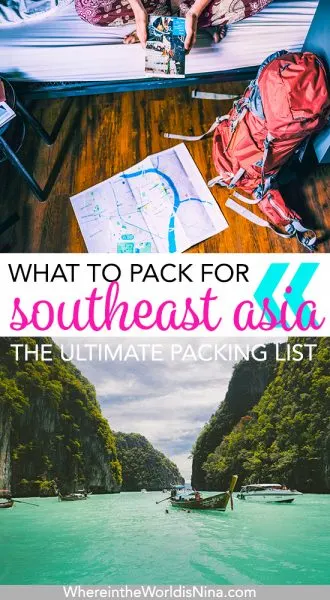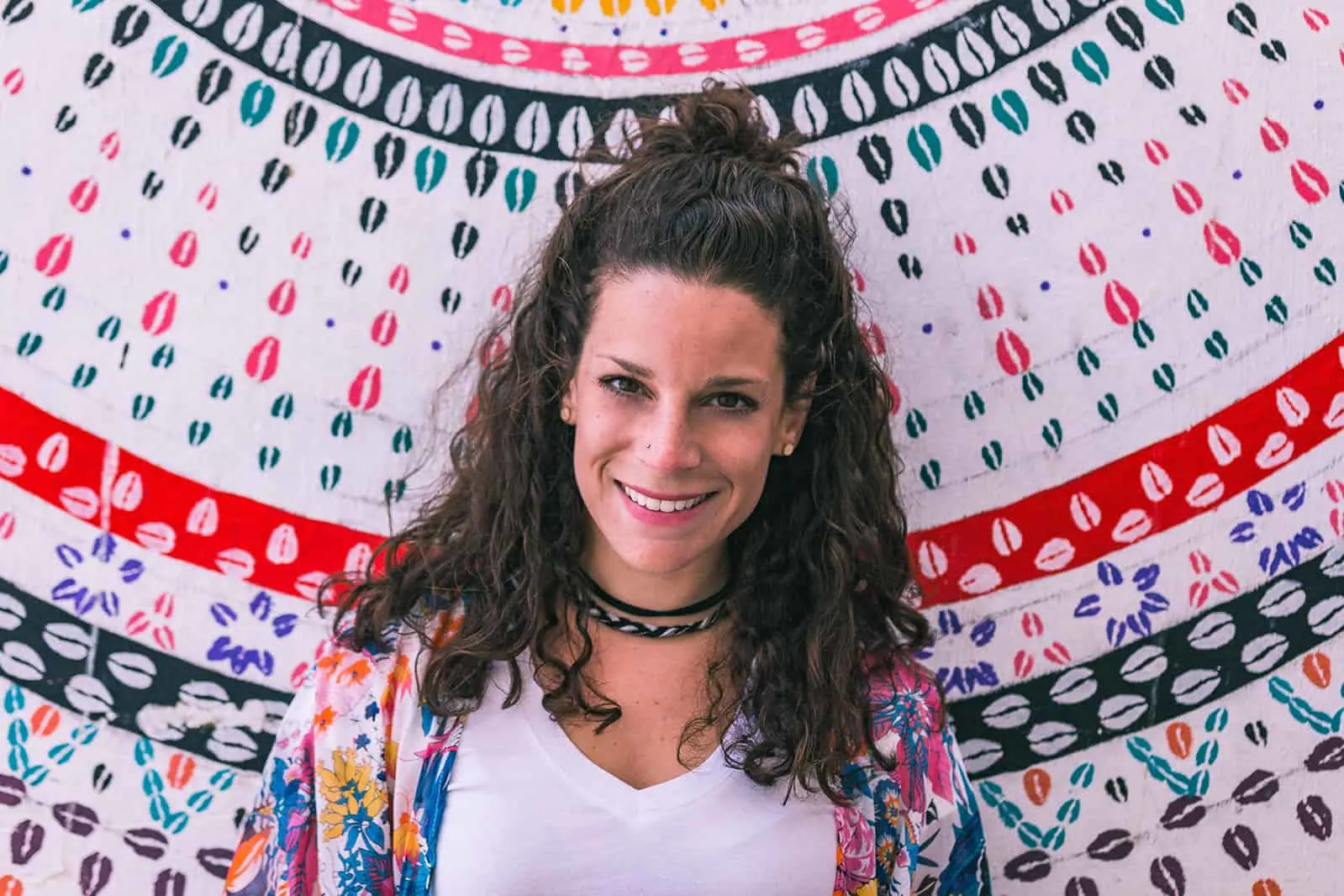 Nina Ragusa is an adventurer, messy bun master, breakfast fan, and full-time travel blogger. She's been abroad since 2011 and blogging on Where in the World is Nina? for nearly as long. Nina helps people like you move around the world while making money. She loves talking about how to work abroad and online to travel longer!