This isn't a clickbait article. I'm being serious. After ten years of traveling the world, a HUGE reason why I've continued it is literally because it's far cheaper for me to live around the world than to move back.
The US is great in many ways but there are some things that kind of force us into spending more. The lifestyle and overall cost of living is simply EXPENSIVE.
So instead of continuing to live in the same city I hated and living my same day over and over and over… I decided I wanted my money to do more for me. I hope this article helps you understand exactly what I mean when I say it's cheaper for me to travel than to just exist in the US!
What Do I Mean by "Living" Abroad Anyway?
When I say "living," I usually mean a few months. Since I'm always traveling on a tourist visa or visa-free, see more about visas for Americans here, I can only stay for a few months. Most places allow us to stay between 30-90 days, some six months, a couple around one year!
So, therefore, when I say "live," I mean the duration of the amount of time I'm permitted to be in the country.
The BEST way to save money traveling is to use up all or almost all of the days given to you by the country. When you move around a lot, you spend more. So if a country provides me three months, I'm probably staying for most if not all of that time. I'll get to know the country better too!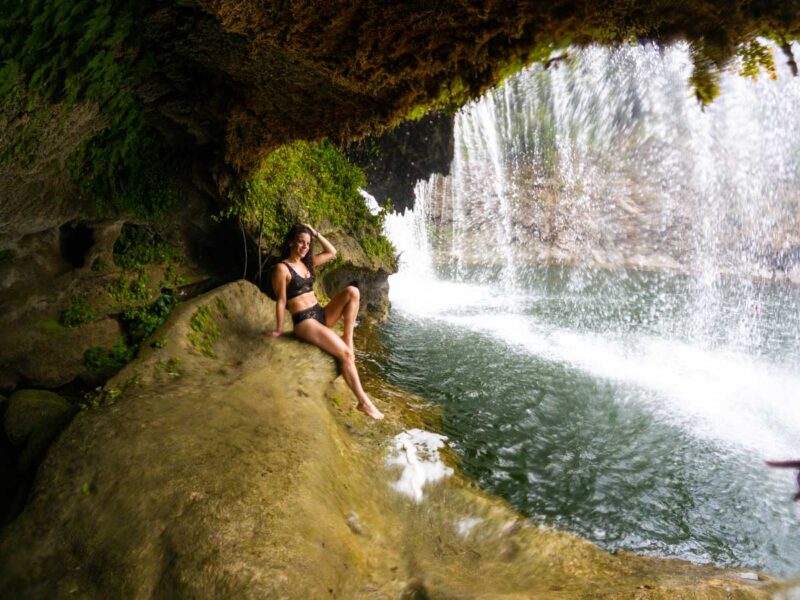 I often stay in a town that I want to live in for a few months, do random trips nearby, and then on my last few weeks in the country, after gathering all the excellent info from the locals and other travelers I've met – I'll travel around the country more.
This is essentially the number one tip for traveling longer. Not only does it save you money but it saves you from being massively burnt out from moving around so much. This is the #1 reason people ended up going home earlier than expected, run out of money, or ended up hating this lifestyle—They moved around too much!
---
TAKE THE SHORTCUT TO LIVING THIS LIFESTYLE
No seriously, I'm not joking! I created the Live Around the World Shortcut just for YOU! It has quite literally everything you'd need to know about living this lifestyle, actually maintaining it, all of the tips and knowledge that I've learned over the last 10 years! Grab yours NOW. No need to spin your wheels trying to figure everything out for yourself, I got you!
---
Costs in The USA
It's been over ten years since I lived in the US. But I did the math from 2011, and I used to need around $2,000/month to survive, pay my bills, etc.
That's food, going out a bit, rent, gas, internet, water, car bill, insurances, student loan payments, etc. This was living in Tampa, Florida.
It's going to cost more nowadays. Obviously.
My costs per month to live around the world and travel are $2,000/month on the VERY high end. I can often keep my monthly expenses down in the $1200/month range. Even if I was STILL paying $2k/month, that's $2k to live and travel around the world, while that $2k would give me enough to only exist in a city that I hated living in (Tampa was the worst.)
Rent Around The World vs The US
What if I were to tell you my rent around the world, in most cases, would be cheaper than in the US? In some places, SIGNIFICANTLY cheaper. Oh, and there would be the added benefits of renting short-term too, which is pretty hard to come by for a reasonable price in the US.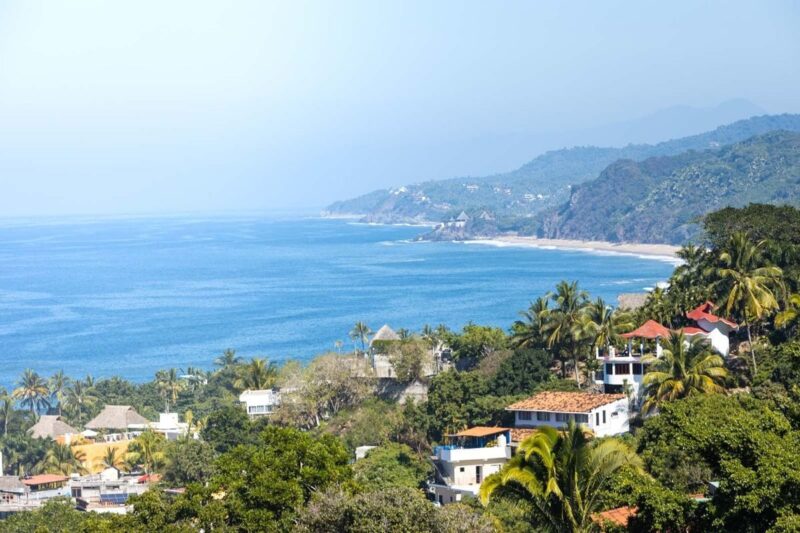 Well, it's true! I've paid $150-$1000/month for rent around the world. For short-term spots, ALL but one of them were private — as in just for me or me and my boyfriend, not a room in a shared home.
Some Examples of My Monthly Rent Over The Years
$1000 was the highest I've paid, and it happened to be in Sayulita, Mexico, one of the most expensive towns in the country. I got a 2bdrm/2bth with a MASSIVE patio, and I split it with my bf, Garrett($500 each). I loved it! It was more than I wanted to spend, but I wasn't mad about it.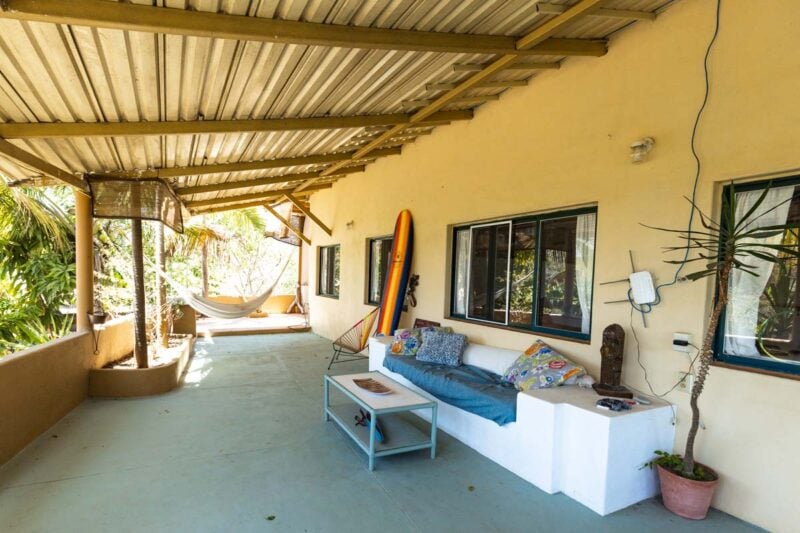 We also paid around $550 total for a room ($275 each/month) in a shared home while living in Portugal. It was a massive room, and the bathroom, kitchen, and living area were shared with the owner and a few other guests. This was the only time we got a room in a shared home, and it ended up being THE BEST. The owner is now one of our good friends, plus her two dogs were a primary reason we accepted a shared home. We needed dogs and other people in our life!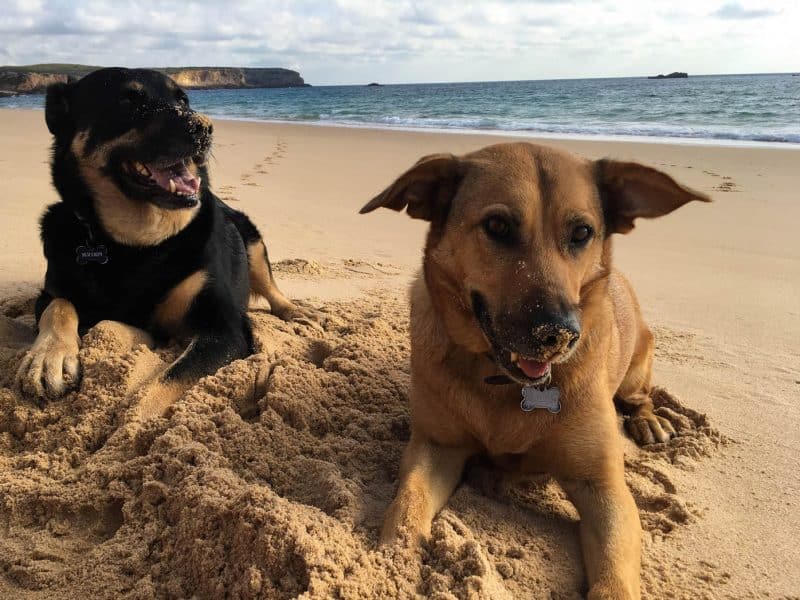 In Taghazout, Morocco, we had a view of the ocean, our own big apartment with two bedrooms, and lovely owners who brought us dinner each Friday for around $500 a month ($250 each). Down the road, we had a guy rent us wetsuits and surfboards for the entire day for only $7, and we lived our best life surfing here for a few months. And it was literally a few cents a kilo for veggies, like… WHAT!?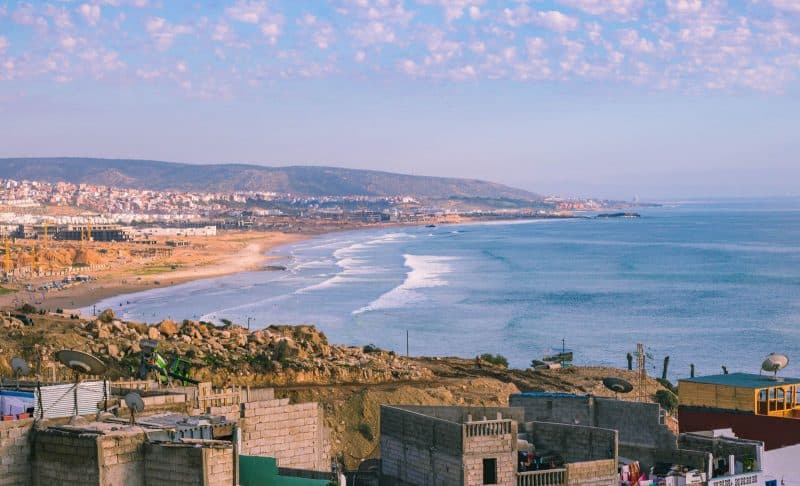 In Thailand, where I lived for years, I never paid more than $200 a month for my apartments or houses. I think my cheapest was $120/month. All were private spaces, and I lived here solo the majority of the time until I met Garrett!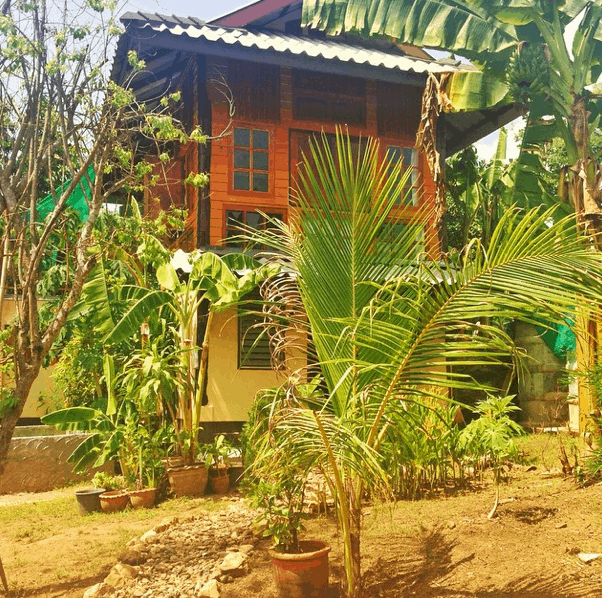 Even while living in expensive ass Australia, I still managed only to pay $1000 per month in rent but split with my boyfriend, it was $500 each. We were able to LIVE in Australia for under $1000 per month each total. As in ALL expenses covered. Insane, but true.
These were all some of my fav places I've lived abroad!
My top two ways of getting the best deals for long term travel:
Convenience – Sometimes booking a month online on Airbnb or other sites can give you a hefty discount as it's an extended stay. After booking it, I extend in person to cut out all the fees. It's super convenient to land and have a home for the next month. This is often not the cheapest option though.
Cheapest – Book a week at a hotel and then shop for a spot on the ground! Ask in location-specific Facebook groups, walk around, ask around, look for signs… It's actually pretty easy and definitely gets you the best deal. Plus you can see the place before paying which is always nice.
RELATED: 11 Ways to Get Free Accommodation While Traveling The World!
Transportation Around The World vs The US
Public transportation in the US is either shit or nonexistent. A few large cities like NY might be alright, but otherwise, Americans are essentially forced to own a vehicle, usually a car. In short, the rest of the world isn't as dependent on cars as we are, like, AT ALL.
I don't need a car, and I haven't owned one in 10 years. Public transportation is often extremely cheap or even free. Walking is also way more of a thing abroad. Need groceries? You can probably find everything you need within walking distance of your front door.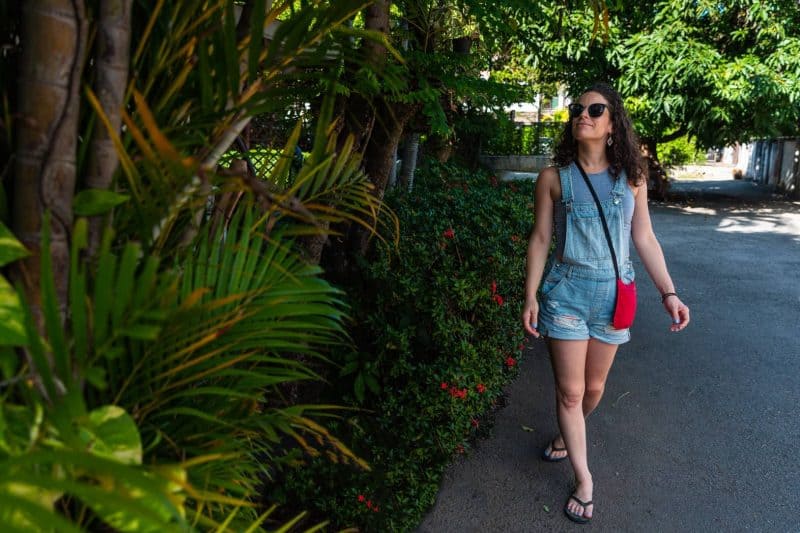 Want to go to the club? Or have some drinks at a bar? There are establishments within walking distance of your door. I don't even care what country you're in; I can pretty much guarantee this for you from right here. Unless you're in rural butt-fuck nowhere (which is unlikely) this will be a fact for you.
Every single place I've lived abroad, I was able to walk to most places. I could survive just fine with using my own two feet.
Or if "worse came to worse," I had to use public transport that was probably a few cents or a buck or two depending on where I was. Or even "worse," an Uber or some other rideshare. Which again, is significantly cheaper abroad than in the US.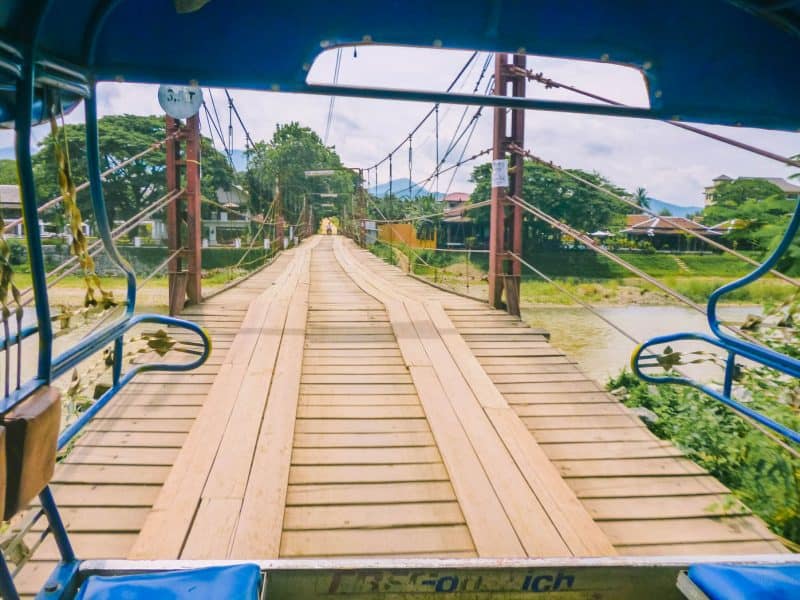 So imagine the money you're saving without that car payment, car insurance, and let's not forget gas too! This monthly cost literally doesn't exist for me, and it's a massive savings. Not to mention my calves look damn good too.
So all in all, enough said here. Transportation abroad is SUPERIOR to the US, and it saves me tons of money each month.
Healthcare Around The World vs The US
Along with transportation, healthcare is a joke in the US.
I spent $40 on a chipped tooth in Portugal. They apologized to me for having to charge full price as a local would have paid less/got it for free. She spoke English and was apologetic for not having an immediate appointment and "making me wait" two days. Like…?!?! I was SO happy with everything and grateful they could see me so quickly and cheaply!
I asked 4 four dentists in Oregon how much it would be to fix and only two got back to me. They couldn't tell me an exact price but their estimates were $200-300+ to fix it. I have no words…
I've paid $20-$30 between Thailand and Mexico for regular dental cleanings. I also paid $25 in Mexico for a clear retainer to wear at night for teeth grinding, something the US tried charging me $300 for.
The most I paid was $90 in Indonesia when I was practically dying from food poisoning. I suffered all night thinking it would go away; it didn't. So very early the following day, not even able to stand upright, my stomach was so fucked, I walked into a clinic and was able to see the doctor within 15 minutes.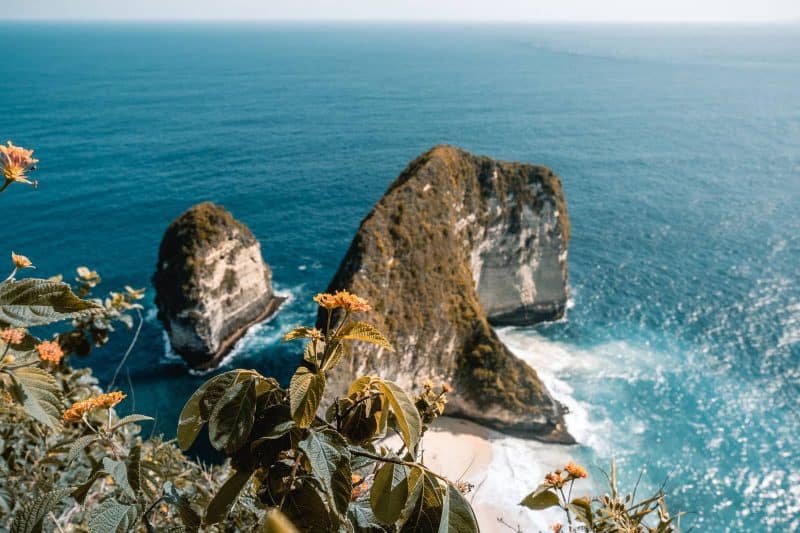 He gave me an IV, electrolytes, and two weeks' worth of medication to rid my body of nastiness, all for $90. That was likely the foreigner price, too, but I was happy to pay. I was feeling 90% better already by the time I was waking out. The doctor spoke English and let me just repeat… I was seen within 15 minutes as a walk-in!
Many things like antibiotics and birth control which need a doctor's prescription in the US are readily available for over-the-counter purchase abroad. So when I'm sick, I speak to a pharmacist and walk out, paying a few bucks for some meds.
Oh and let's not forget, I got LASEK in Korea, and it was an amazing experience! I also paid less than half of what it would have cost me in the US (around $1400 USD for everything and free future appointments anytime).
Travel Insurance
For an emergency, I'm insured through my travel insurance. Click that article to read about that more in-depth. Essentially, for emergencies AKA the expensive stuff, it would be covered by my insurance and anything else I simply pay out of pocket since it's affordable as you've seen above.
If you're too lazy to read the insurance article, just sign up with Safety Wing, they are great and so easy and affordable. They will insure you for as long as you are abroad. They only stop insuring you when you explicitly cancel your policy. It's what I've been using for years.
Making Money While Traveling The World
So how do I make money WHILE I travel?
You can read about all the travel jobs out there that you can do, and here are all the specific travel jobs I've done over the years.
In short, there are ways to work abroad or remotely so you can still make money without having to physically work in the US.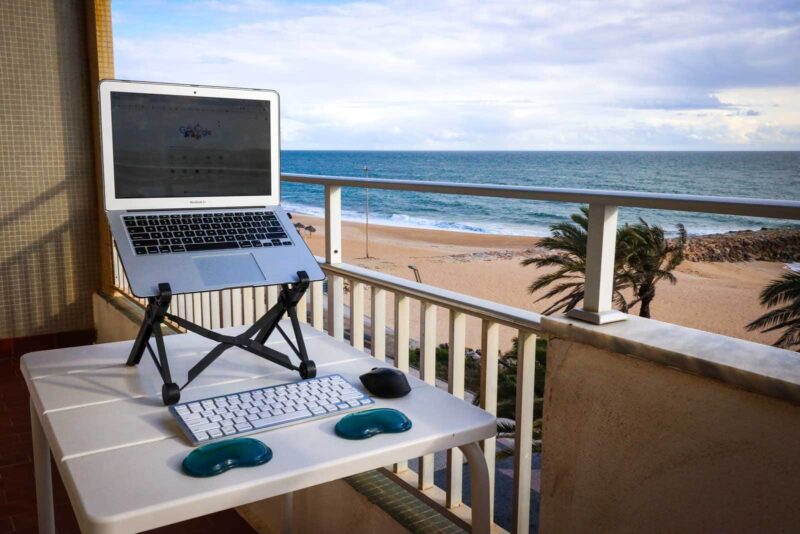 Is this incredibly easy to do? No. But is it that hard? Also no. It just takes some digging, saving, innovative thinking, keeping an open mind, and a bit of work to find the proper gigs and jobs. Once you get the ball rolling it becomes easier and easier.
I have a ridiculous amount of resources on different travel jobs you can do abroad or online, so you'll need to tackle this one on your own and figure out which fits you best.
Spending Money Around The World vs The US
When it comes to spending money worldwide, there is a significant advantage that many of you reading this will have. You will likely be making USD while living abroad. Most travel jobs for Americans will be linked to a company that's paying in USD.
And? USD being spent abroad goes further. It's a privilege and a huge advantage to recognize. Spending your USD in the US doesn't go as far but almost anywhere else in the world, you'll be spending less and getting the same/more value than you would in the US. And that's how and why American's abroad are supremely advantaged.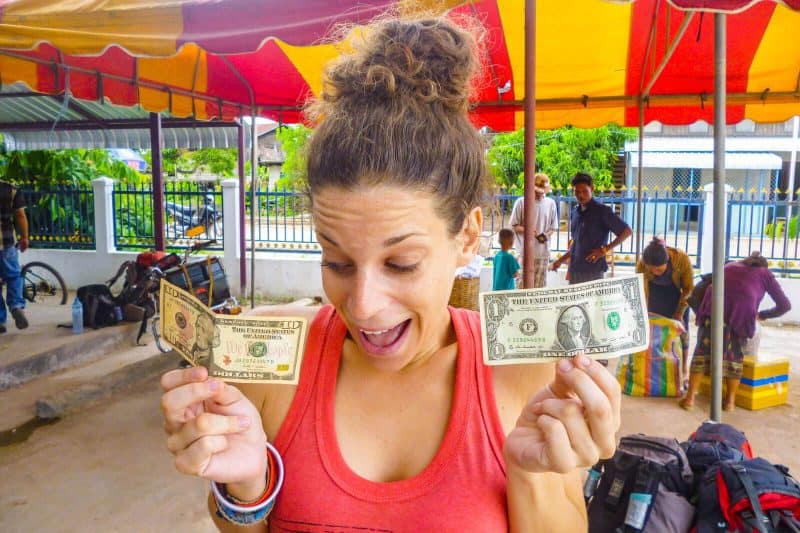 There is nothing more to say here; I am grateful for this, and it's just something to know, understand, recognize, and use to your advantage.
Of course, those with Euro, Pound Sterling, and AUD are in a pretty great situation as well.
Just as a side note that may or may not be obvious… If you're just starting out on this journey, stick to the cheaper areas of the world. Here are some of the cheapest places to live and the cheapest places to travel. I started in Thailand taking off a lot of the pressure of needing more money to survive while I "learned the ropes."
But Nina, You Talk About Working Abroad too, Like IN Other Countries
Yes, I do. Like I worked in Thailand, so I only made Thai Bath. Obviously, this doesn't go far but it did me well in Thailand! I only made $1,000/month as an English teacher but I only needed $600 to live. Yes, that's right only $600 per month to live, pay rent, eat well, and even have some fun.
And because they don't work you like a horse, I was only working 20 hours or so per week which afforded me the time to teach English online too, which was paying me in USD. So I was making more. I also spent my money around Thailand and SE Asia which are very affordable countries. So AGAIN, I still came out on top.
Don't forget, I also worked in Australia which paid me VERY well and I literally saved $20k. So you can still get jobs that don't pay in USD but you still make enough to continue this lifestyle.
Saving Money While Traveling The World And Cards to Use
So how do I save? Many people want to know about this, but if you gathered ANYTHING from what I've written above, you'd realize I'm LITERALLY SAVING SO MUCH by not having to spend as much on the shit I need to pay for in the US.
So? I am putting that away and saving for my retirement, emergency fund, and investments. That's it.
I use Acorns – which is an excellent first step for investing and saving! I also use Fidelity for investing a bit more beyond the basics that Acorns offers. Acorns is definitely where you should start if you're a dummy with investing, like me. They make saving and investing your money SO simple! Start saving here!
I use Chime – which is, again, an easy basic account for some funds to sit in a high yield savings account. (I don't use it for anything else, I just let the money sit there making money) Use this link and get a $100!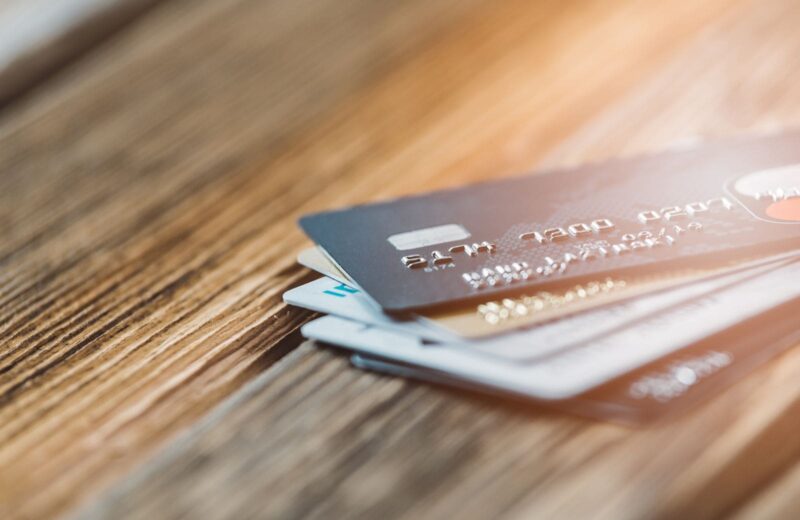 For my regular checking account, I use Charles Schwab because they don't charge ATM fees, and they reimburse overseas ATM charges. Hands down the best checking account, in my opinion! Happy customer of like, eight years.
For my credit card, I use Chase Sapphire. Again, super happy with this card, they don't charge international fees, and I get plenty of other perks, which you can read here.
So I'm saving, investing, and I have my money in different places, so it's not just sitting in one place, which isn't a good idea. At the least, I would leave emergency money in a Chime account, Acorns for beginner investing, and a Charles Schwab accounts for ATM use abroad – I would say this is enough to start.
The next smart step would be to get a travel credit card like Chase BUT ONLY if you can pay off every single bill each month. Otherwise, stay far away from credit cards.
So What About Flights?
As I mentioned initially, I'm staying in countries for a few months, so flights aren't a monthly bill. I only fly every few months! I often get decent deals or use my miles from my Chase card, and I keep an eye out for specials, etc.
Flights don't add on THAT much every few months, so still, I'm under what I'd be paying to exist in the US. I also make sure to fly to places that "make sense" at the time. For example, I'm not likely to fly to Thailand, then Croatia, then Colombia in a span of a few months.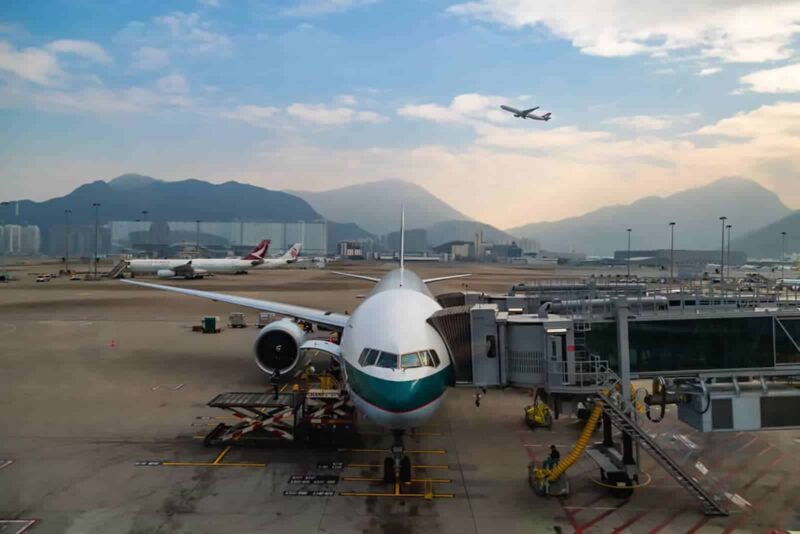 Instead, I'll choose an area of the world, like Europe, and hang out in those countries for a while. This way, my flights cost much less. Every time you span a continent or ocean, your flight price will increase.
Important Reminder About This Lifestyle
Don't get things mixed up, guys! THIS IS NOT A VACATION. We are talking about traveling and living abroad as a lifestyle. I'm a regular person, I work each week, and no, I'm not having cocktails by the beach bar every day.
I'll repeat, this is NOT a vacation.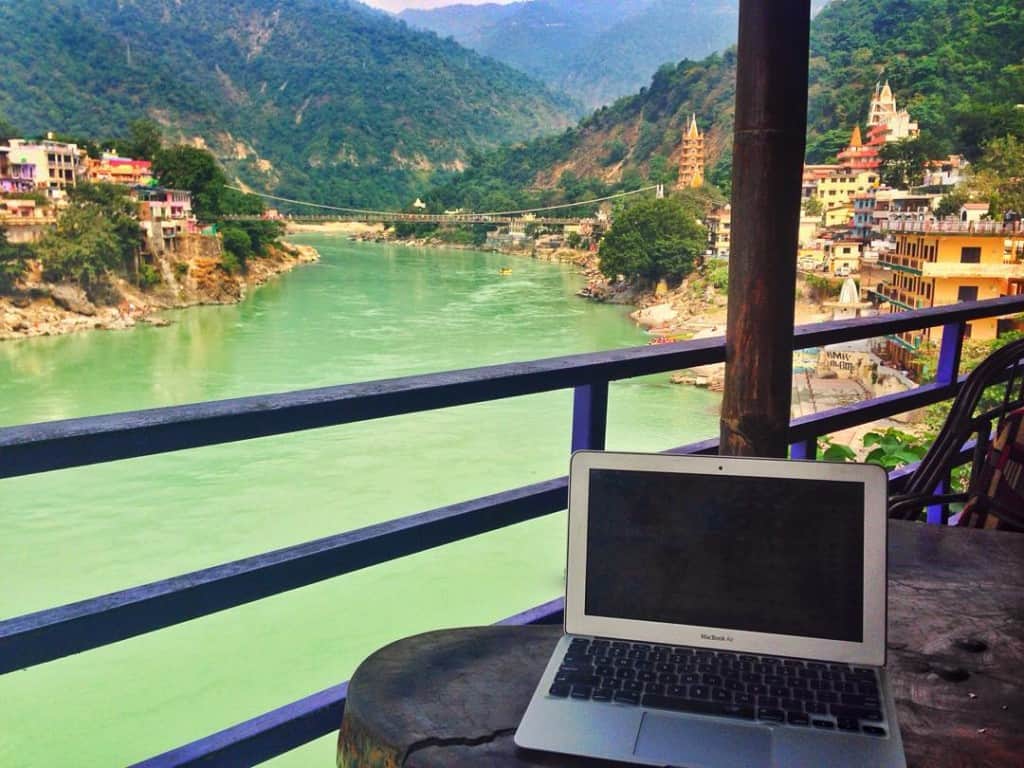 I wake up, grab a coffee and work most days. Just like a normal person. I just happen to do it in different countries. I happen to organize my time so that I have days off to explore. My local coffee shop and grocery store that I frequent happen to change every few months…
Don't get this lifestyle confused and think I'm galavanting the world 24/7. It might seem like that but this is never the case.
What Do You Actually Need in Life?
Another little PSA about this lifestyle, and another huge way I spend less is simply because I've reevaluated my life. I go to second-hand shops, I literally purchased a 4 pack of the same tank top in different colors and wear them to death, I wear my shoes into the ground, I don't have anything fancy, and I choose experiences over thing 98% of the time.
Garrett and I have been dating for over six years and we have not ONCE given each other a gift. We don't believe in that shit. Our gift is spending time together in amazing places around the world and doing awesome shit.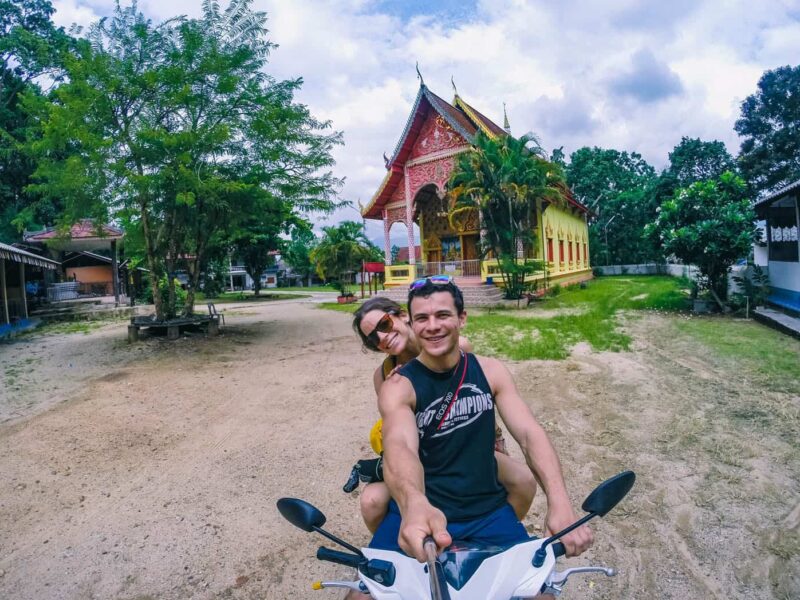 I live out a fucking bag. I literally CAN'T buy that much stuff.
I've cut out the unnecessary so I can make room and afford the things that are most important to me. If a lot of stuff is very important to you, this lifestyle just might not be your thing. Or at the least, don't expect to save as much.
I Have TONS of Resources for You
Saving money, cool opportunities, and more…
Worldpackers – TONS of different opportunities to exchange your skills and some time for FREE accommodation. Get $10 off with code NINA10 for Worldpackers!
Trusted Housesitters – An excellent exchange of service for free accommodation! This site connects you with people all over the world who needs someone to pet and house sit for them! (YES, that means free rent AND puppy/kitty cuddles!) Use this link for a discount (applied at checkout)
Best Travel Cards – Travel hack! Get free flights, money, hotels etc.
Travel Resources – A quick list of the sites and things I use to save cash, get rewards, gear I use etc.
Travel Gear – Tons of posts on what I use abroad
So What? Am I Supposed to Believe Everyone Can Do This? That Life is Perfect?
Nope and nope again!
I'm not trying to tell anyone how to live or what to do with their life. I'm also not trying to pretend everything in this life is perfect.
NOTHING is perfect. And not everything is for everyone.
I'm simply sharing my lifestyle. It comes with its drawbacks. I would love to have a few bases around the world, but hey, I ain't rich… yet. 🙂
I'd be lying if I didn't say that I don't sometimes miss a massive fucking store that has EVERYTHING I need in it like a Walmart instead of having to go to 5 stores for numerous things (really not that big of a deal to me though and sometimes these DO exist abroad)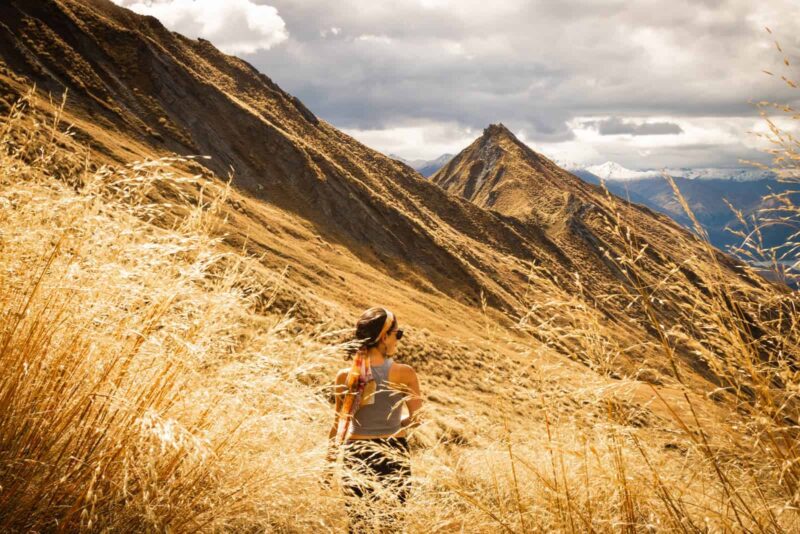 I'd like to see my family and friends more often, and I have been doing so more and more, but I can't just drive over and see them when I want when there's a massive ocean between us most of the time.
Sure, I'd love to have every food imaginable to man within reach because this is something you can do in the states but not necessarily everywhere else… Again, not a huge deal, though. I mean, I DO get to eat pizza in Italy, Chinese food in China, and Mexican food in Mexico… so again, these complaints are indeed not really complaints.
The drawbacks are minimal for me; that's the main point. So I'm simply sharing the way I live in case others out there are similar to me and want this lifestyle for themselves. That's all!
---
TAKE THE SHORTCUT TO LIVING THIS LIFESTYLE
No seriously, I'm not joking! I created the Live Around the World Shortcut just for YOU! It has quite literally everything you'd need to know about living this lifestyle, actually maintaining it, all of the tips and knowledge that I've learned over the last 10 years! Grab yours NOW. No need to spin your wheels trying to figure everything out for yourself, I got you!
---
I hope this explains a bit more about how I live for cheaper abroad than I do, just existing in the US. Do you want this lifestyle? Ask me more in the comments!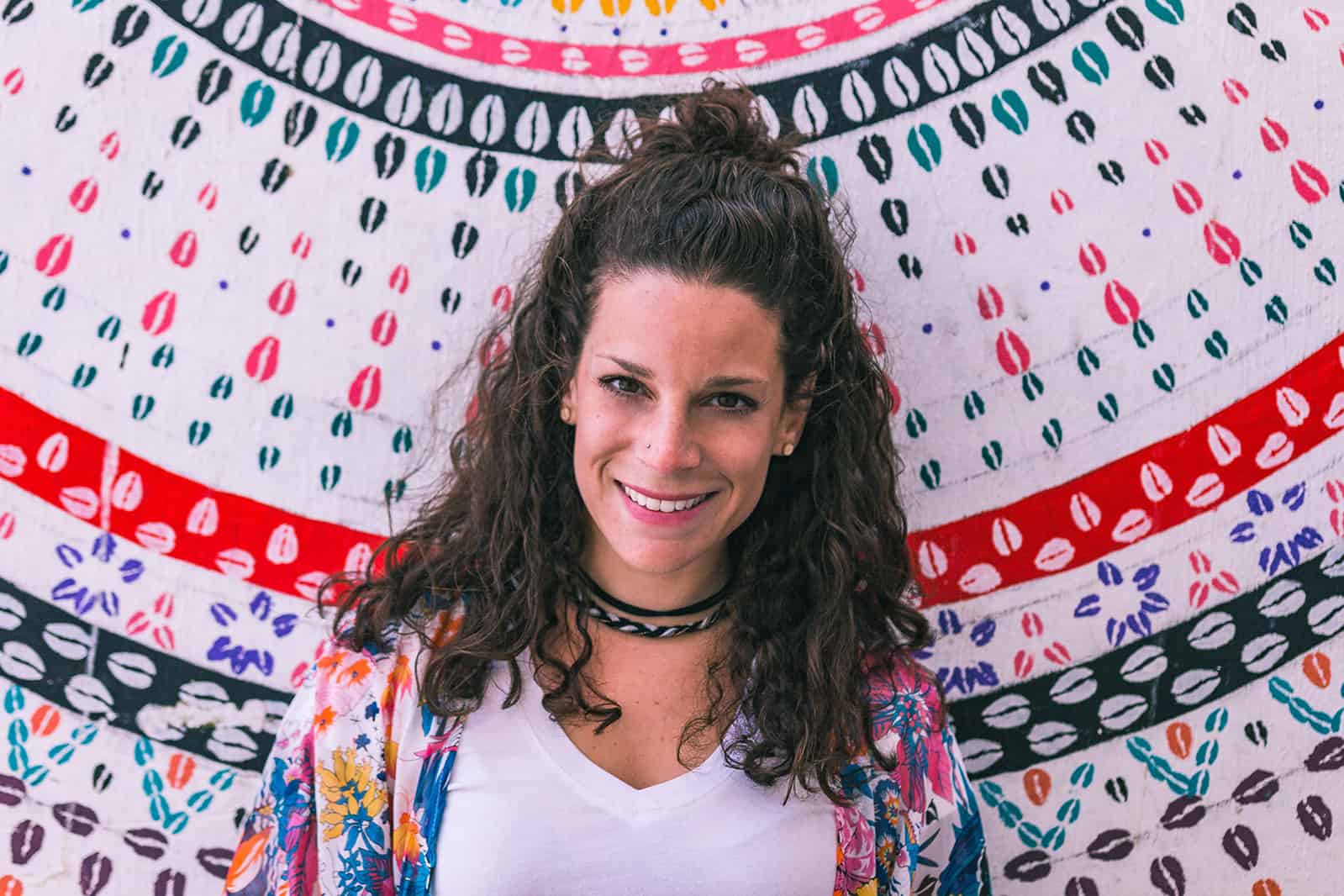 Nina Ragusa is an adventurer, messy bun master, breakfast fan, and full-time travel blogger. She's been abroad since 2011 and blogging on Where in the World is Nina? for nearly as long. Nina helps people like you move around the world while making money. She loves talking about how to work abroad and online to travel longer!