I'd take something unusual and weird over something common any day. Gimme all the weird! Don't get me wrong, temples are nice, and going for a wander and seeing the everyday stuff is great. I did it. But when I go somewhere, I also like to see if there is something not common, not every day, unusual, weird, something that I can't really do anywhere else or something that's rare. Here are the weird things that I did in Chiang Mai, Thailand.
Chiang Mai is frequented by tons of tourists every year, it's one of the most popular destinations in Thailand. I've been here many times and even lived here for a few months. I LOVE Chiang Mai, it's one of my fav cities on earth. This visit, I wanted to see something different.
Without further adieu…I present some unusual things to do in Chiang Mai…
A Thai Massage by an Inmate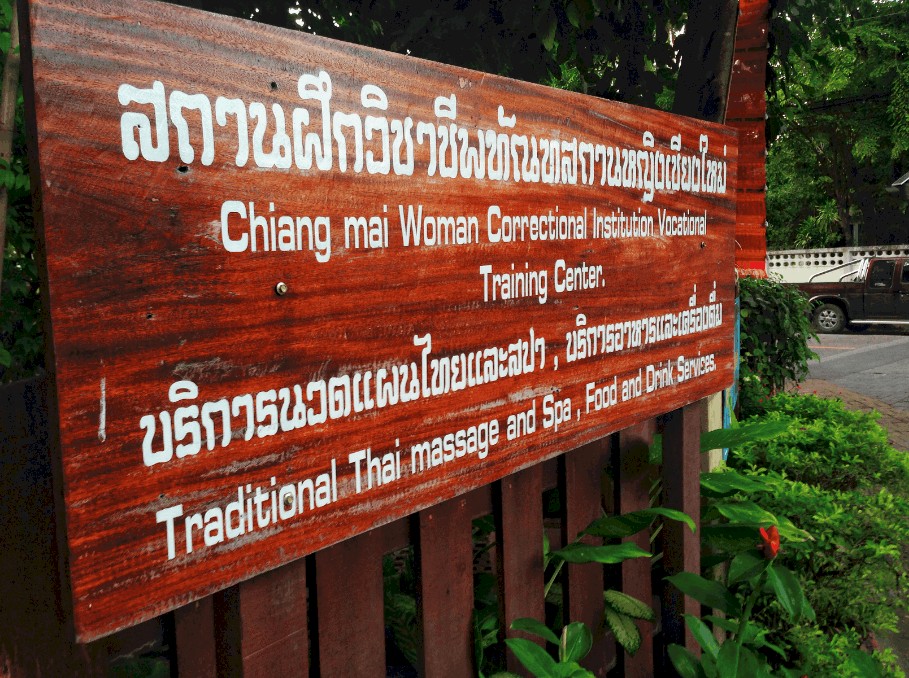 No worries, you're not going to get a rub down by an ax murderer, these women are serving, or just finished serving time for minor offenses, and are now trying to better their lives by taking up a new skill to build up their career. It's hard to get a job after being incarcerated so the Women's Correctional Institution trains the women toward the end of their sentence and then employs them at their massage shop. They fill up quick with plenty of people wanting to support the cause, so get there early!
Graffiti hunting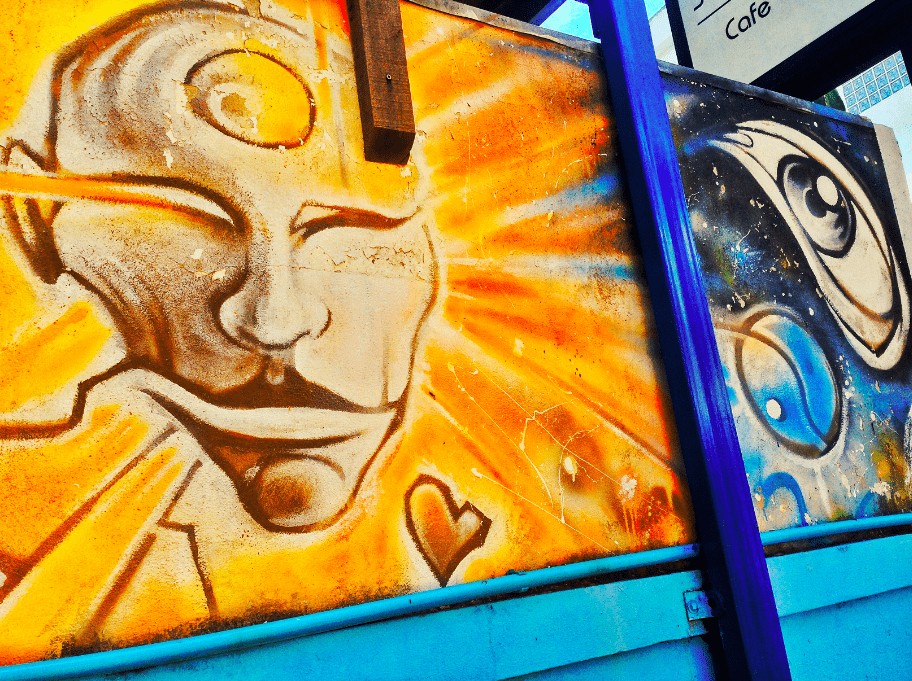 So this isn't really something to do as much as it will be something you run into. All around Chiang Mai there's some super sweet graffiti that you can gawk at for a minute before moving on. I have some sweet samples from the NE part of the Old City. Some are cool and some are weird- like the alien with his hands down his pants smoking – my fav (featured pic).
Sticky Waterfall
So I'm super bummed I didn't make it here due to time and weather issues, but I'm mentioning it because hopefully you'll have the chance to go. Unlike most waterfalls where you'll likely plummet to your death if you try climbing it because it's super slippery, this one is "sticky!" So climb away. I researched it fully and it looks pretty sweet. Please feel free to comment and let me know how it was.
Erotic Garden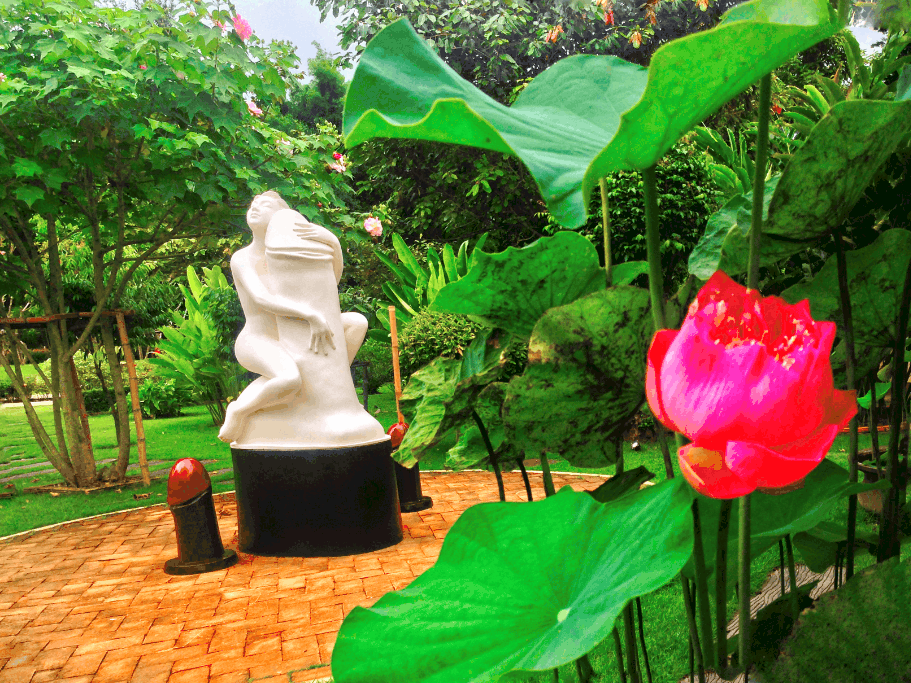 Yep, erotic, you read that right. What a cool place! Yes, there are plenty of penises to giggle at and tons of vagina shaped objects such as flowers and a clam, but it's not all about sex here, as you will find out. The owner, a lovely woman name Katai, will show you around her erotic garden, personally. She will tell you the reasons why she wanted to do this and the deeper meaning behind it. In a nutshell, she believes this garden expresses intimacy, not just in a sexual way. She also wants to show the local people that sex, intimacy, and our bodies, are nothing to be ashamed of. She will tell you all about it over a cup of nice tea that she will brew for you. This isn't only considered as one of unusual things to do in Chiang Mai, but possibly in the country due to the topic of sex being so taboo.
Quarry / Chiang Mai's Grand Canyon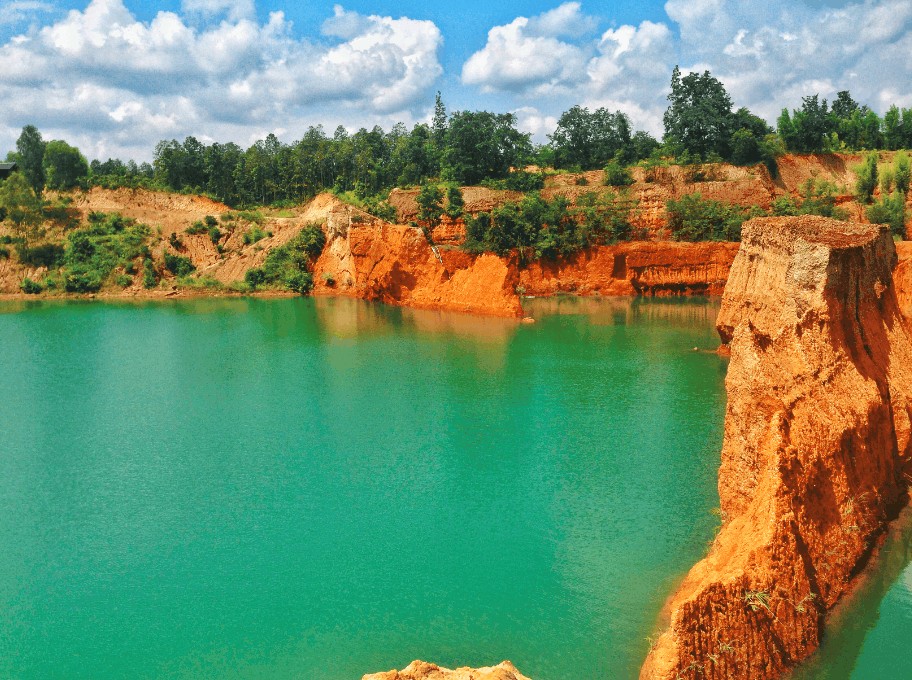 So this is an odd spot. How many time have you swam or hung out at in an old quarry? I'm willing to bet never. So here's your chance to do exactly that. Feel free to cliff jump (at your own risk), have a drink, a swim, or just hang out at the restaurant here. It makes for a interesting and pretty afternoon.
Catmosphere Cat Cafe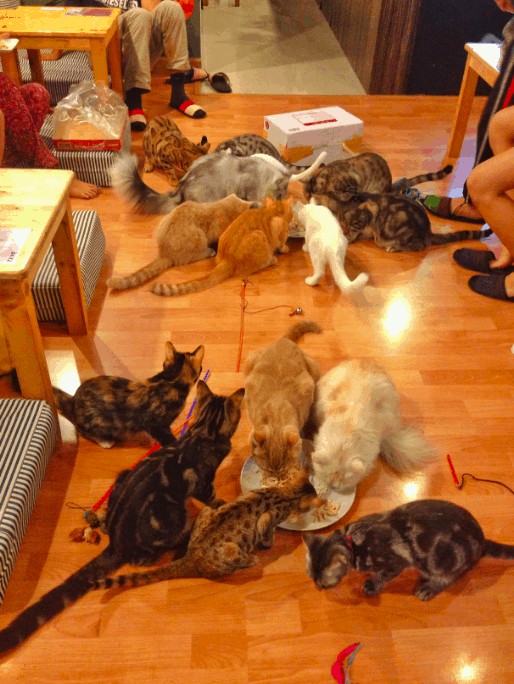 Yes, need I say more? A cat cafe. Order a cup of coffee or some food and play with kitties for as long as you want. Best. Day. Ever. Meow! Certainly one of the unusual things to do in Chiang Mai and also the cutest. Awesome space kitty theme throughout!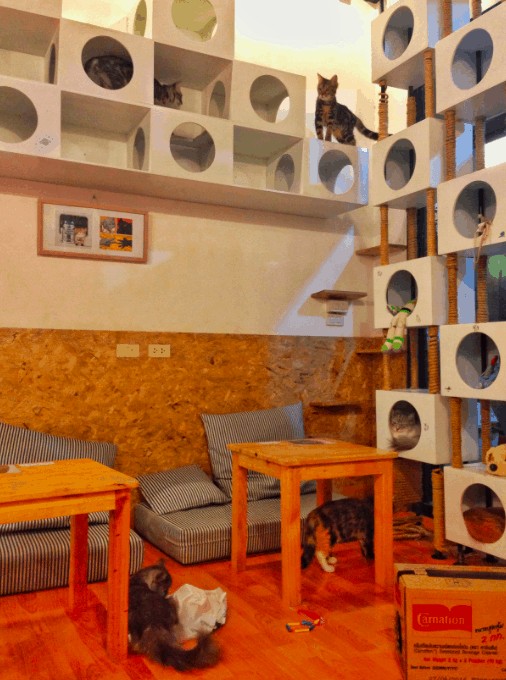 Ladyboy Cabaret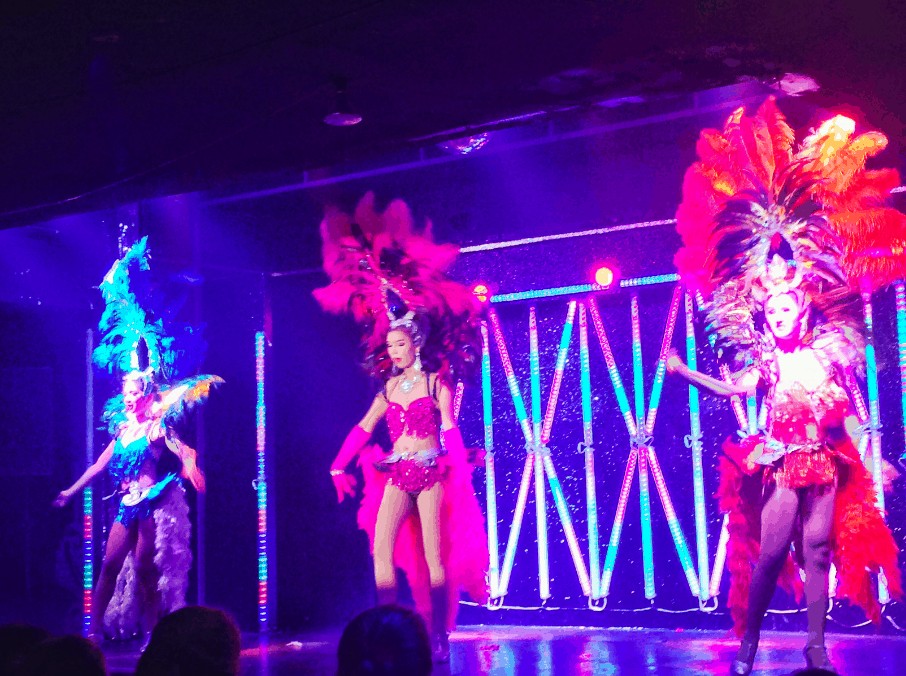 Only in Thailand, right? Going to the Ladyboy Cabaret is a must. Not only is it weird and you'll likely never ever have the chance to do it again, but it's also actually quite an entertaining show. Ladyboys of all shapes, sizes, attitudes, pre, and post ops take the stage in a spectacular hour-long performance that will have you laughing your ass off and thoroughly enthralled.
They lip-sync quite well, and if you're a male and in the front row, be prepared for kisses and possibly an on-stage lap dance.
TIP: 12go.asia is the best way to book ferries, buses, and trains ahead of time in Thailand!
Where will you go after Thailand?
Laos | Malaysia | Singapore | Indonesia | Philippines | Cambodia | Vietnam
What do you think about this list of unusual things to do in Chiang Mai? Got anymore to share?
---
---
>>> EVEN MORE AROUND THAILAND<<<
"One Night in Bangkok … and the World's your Oyster"
27 Things to Do in Pai, Thailand + Where to Eat and Sleep
Where to Stay in Pai, Thailand: Pai's Hostels, Hotels and Resorts
21 Krabi Beaches That'll Make You Book Your Trip Today (Thailand)
9 Krabi Island Hopping Tours That Will Make Your Jaw Drop (Thailand)
Photo and Video Blog- Ao Luk, Krabi, Thailand
Krabi Itinerary: What To Do In Krabi, Thailand for 1-7 Days & When To Visit
First Timers: Rock Climbing Krabi, Tonsai and Railay, Thailand
Where To Stay In Krabi, Thailand For Any Budget
Where to Eat in Krabi Town: Night Markets and Restaurants
Krabi's Beauties: Railay Beach and Tonsai Beach, Thailand
The Low-Down: Thailand Tourist Visa and More
Thailand's New Year, Songkran, Is the World's Largest Water Fight
Photo Blog: Doi Inthanon, a Day Trip from Chiang Mai
Chiang Mai to Pai and Back! The Best Ways to Get Around (Thailand)
4 Lesser-Known Spots Around Mae Hong Son To Go To
Chiang Khong to Huay Xai Border Crossing (Thailand to Laos)
Chiang Rai Itinerary: 10 Things To Do In Chiang Rai That You Can't Miss
Thai Vegetarian Food That You'll Want in Your Mouth
7 Reasons Why Eating Thai Street Food Is The BEST & How To Avoid Getting Sick
Transportation Info and Tips for Thailand
Play it Cool: Thailand's Do's and Don'ts
Photo Blog: Kanchanaburi – Bridge on the River Kwai and Erawan Falls
OMG, My Holiday is Coming Up! Is it Safe to Travel to Thailand?
---
---
Pinning this for later gives you awesome karma points <3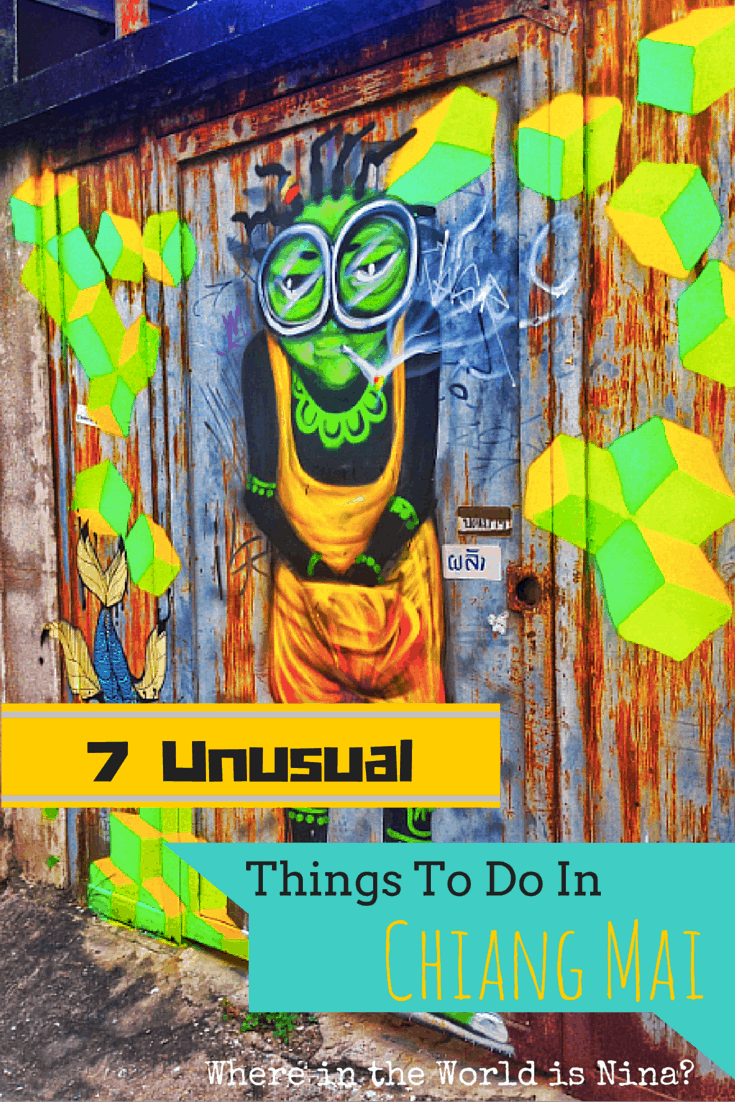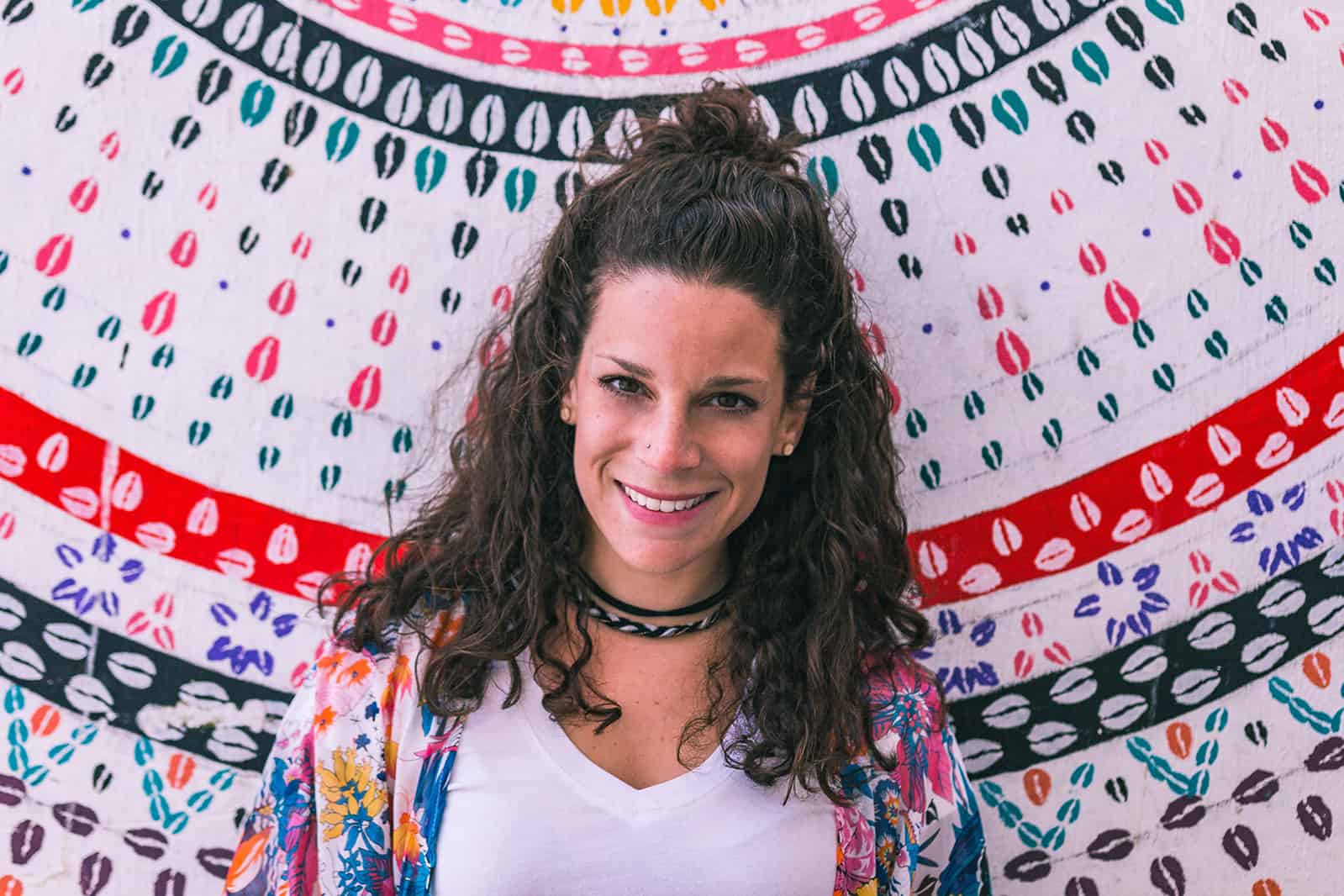 Nina Ragusa is an adventurer, messy bun master, breakfast fan, and full-time travel blogger. She's been abroad since 2011 and blogging on Where in the World is Nina? for nearly as long. Nina helps people like you move around the world while making money. She loves talking about how to work abroad and online to travel longer!