When it comes to finding the best travel accessories for your trip—things get serious!
Us travelers know that every single thing you bring or don't bring can either make or break your trip. I'm not being dramatic here.
Sometimes you just NEED certain things to properly function abroad, and then there are the things you WANT because you're a human, and all humans have their creature comforts. There's nothing wrong with that.
Particularly for me, I live out a bag. I want and need travel accessories that make my life easier, make sense but don't weigh me down.
While I don't suggest you buy and travel with every item on this list because that's just crazy, I know many of the items on this list are very useful to most travelers out there, and a good mix of these items can make your life better and easier when you travel.
So pick and choose which are the best travel accessories for you because only you can answer that question!
You may also want to read:
The Best Travel Accessories
---
There are probably a million different travel accessories I can put on this list but here are some that I personally think are amazing and use in addition to a few others that some travelers would LOVE to have.
Should you buy everything on this list and travel the world with them? Oh, hell no! You'd have three bags full just of this stuff but I do hope my list of some of the best travel accessories out there help you think about what YOU need to travel better. A few items are totally a must, a few more are probably needed, and then there are some that are for a particular trip, person, or just for pure comfort.
Here's my massive list. I hope you find a few travel gems here to bring along on your trip!
My Absolute Favorite Travel Accessories
This is a long list of travel accessories for women (mostly, but men will find stuff here, too!), but if you want my condensed MUST-HAVE list, these are items I wouldn't dare live without. I'm not being dramatic... These items come with me EVERYWHERE!
Travel Accessories That Help You Stay Organized
Organization is key for traveling efficiently, and these items here will help you do exactly that…
1. Travel Storage Bags or Compression Cubes (One of My Must-Have Travel Accessories!)
These travel storage bags come in three sizes: small, medium (ideal for carry-on), large (ideal for a checked bag), and jumbo. Or you can get a variety pack with a mix of sizes.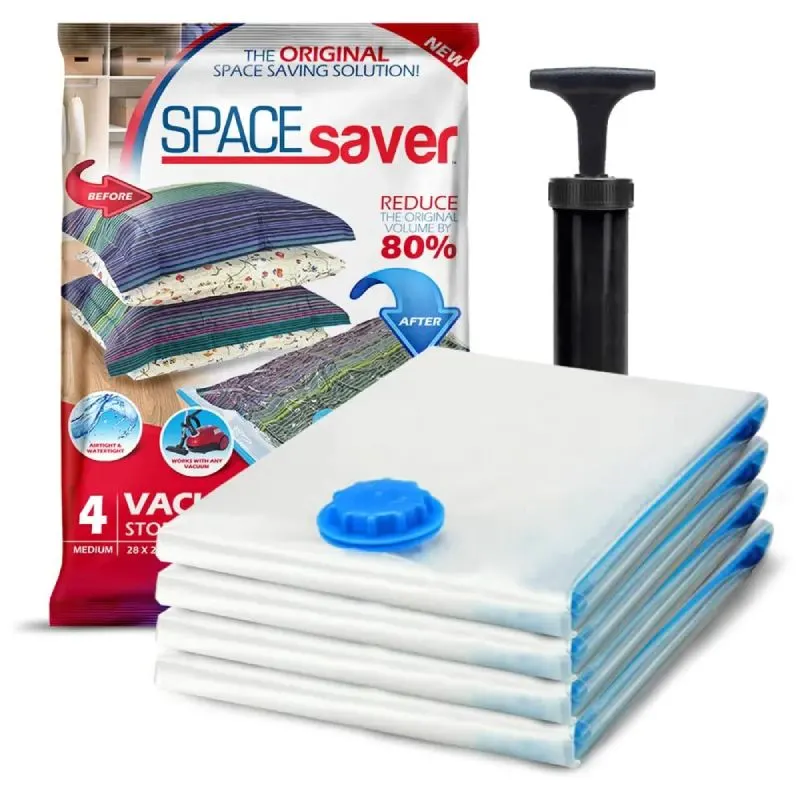 The included pump is powerful enough to compress pillows or comforters, so you can be assured it will save you plenty of space in your luggage. I'm all about the travel storage bags, it's a travel accessory I'd NEVER leave home without, but I know more people are lovers of the compression cube.
Compression cubes do a similar job, compress all your stuff to make more room. I will be honest, I'm still in the middle on which I like best, but I've made the decision to use the cubes as the bags do get holes in them from time to time, and then need replacing, which is wasteful.
One thing is clear: You have to use one of them to organize, protect, and maximize the space in your bags. Pick which works for you.
2. Travel Cable Organizer
Designed for the organized traveler, it has multiple pockets of varying sizes to accommodate all of your technology needs. The lightweight, water repellant and durable case protects against accidental drops and scratches.
Use it to store charging cords, SD cards, portable hard drives, and multiple USBs. OCD and clumsy people, this is the organizer for you. No more crazy knotted cords and missing pieces for your devices with this organizer!
Travel Accessories For Your Safety
Can't be too safe, nope. Especially if you're like me and travel often with a bunch of valuables. In fact, I have a whole other post on anti-theft gear and how to keep your stuff safe that you should probably check out!
3. Travel Safe
Made with weather-resistant poly canvas and 1000mm PU coating, the conveniently portable Pacsafe can hold your iPad, Kindle, e-reader, or similar size laptop.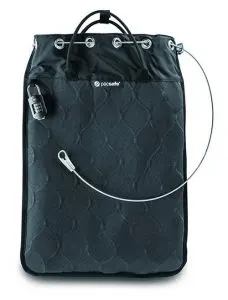 It has a drawstring closure made of high-tensile stainless steel wire. The TSA-approved 3-dial combination lock easily secures your belongings and fits smoothly into your existing luggage. When you leave some valuables behind, shove them in here, lock 'er up (to an immobile or heavy object in the room), and leave your hotel room confidently.
It's not a 100% thief proof but they would need to be SUPER savvy and have all sorts of tools on them to make a clean getaway. This is a huge deterrent; they would make quite the ruckus trying to break into this thing.
4. TSA-Approved Travel Combination Lock
Backed by a 100% lifetime warranty, the small and weatherproof locks can be used on a backpack, suitcase, or briefcase and are 100% TSA-compliant.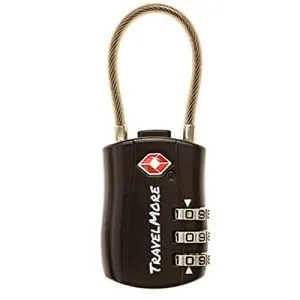 The resettable 3-digit combination has a flexible metal cable to help thread through any luggage zipper. This lock can be opened by TSA agents without breaking it and relocked after they inspect your luggage. I own a few of these and use them all the time, this is a must-have travel accessory.
5. Storm Alert Whistle
At 130dB, this may be the loudest whistle in the world.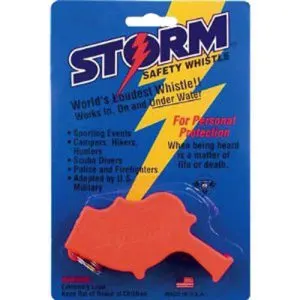 Used by US Armed Forces and a variety of government agencies, you won't have to worry about not being heard. You can feel safe on any adventure with this safety whistle.
6. Door Stop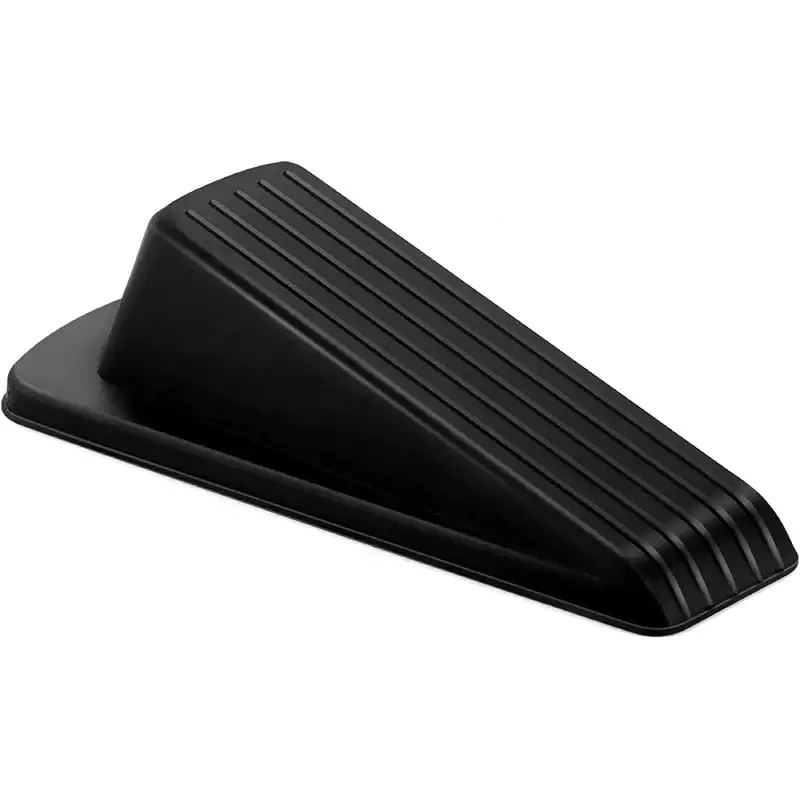 You've more than likely used a door stop at home, but not many people would think to pack it in their suitcase. But you should – it's an incredibly simple and cheap way to stop people from opening the door of your hotel room. This is a light, cheap, and easy item to throw in your bag and shove under your door for an added layer of safety.
7. Travel Door Alarm
At 91 dB, this travel door alarm is loud enough for your neighbors to hear from any part of your apartment, bedroom, or hotel room. It's easy to set up and compact, weighing less than 2 ounces and fitting anywhere in your luggage.
This is a must-have for those looking for added security while away from home.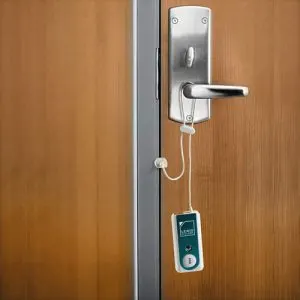 In terms of women travel accessories, this is certainly not necessary but sometimes having that added level of security is nice or if you simply want to have it just in case your hotel isn't what you thought it would be… It could be useful and allow you to have a better night's sleep.
8. Travel Insurance (One of My Must-Have Travel Accessories!)
You can't go anywhere without it. It's a must for any traveler out there for protection in case of an emergency. You don't want to get caught out being charged an arm and a leg abroad for any accidents.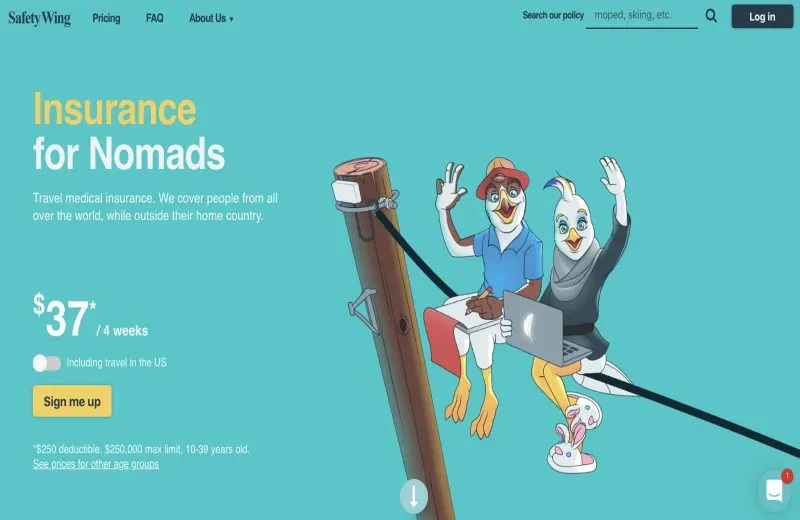 The travel insurance I always use is Safety Wing simply because it's the easiest and one of the most affordable. They are also a subscription-based insurance, so if you're not sure when your trip ends (I never do!), you don't need to worry. They cover you until you cancel the plan.
RELATED: Anti-Theft Bags, Backpacks and Tips For Keeping Your Stuff SAFE!
Travel Accessories That You Wear
I love, wear, and am borderline obsessed with these travel accessories that I always have in my bag!
Featuring a discreetly hidden zipper pocket that can hold a phone, a passport, cash, and ID card, this scarf is probably my absolute favorite travel accessory on the list.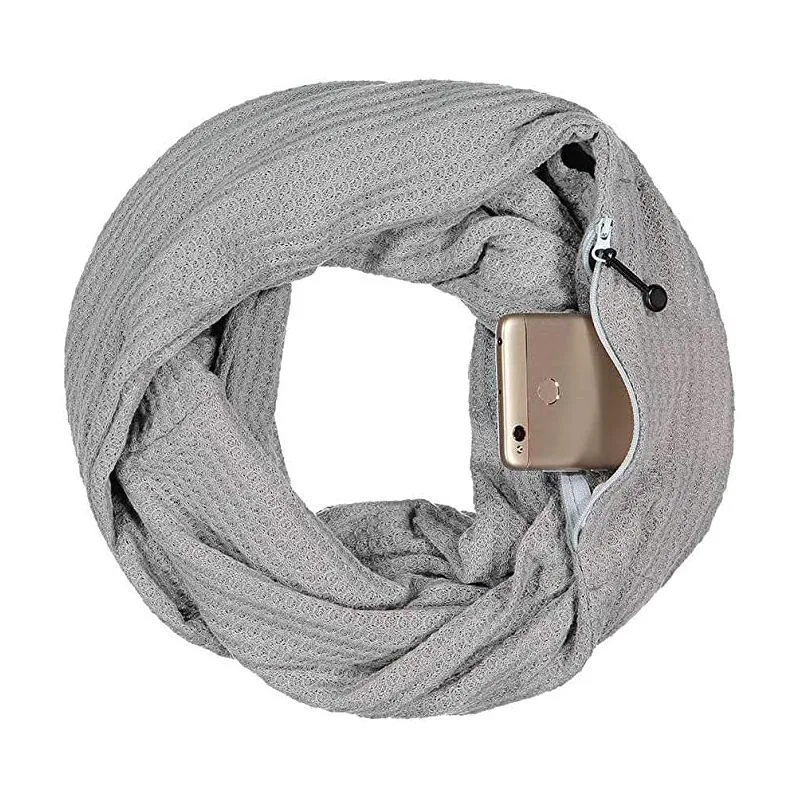 The material comes in different colors that drape nicely and can be worn all year. Wear this scarf while you're out and about without the hassle of lugging a purse around or simply to access your important items without digging through your purse.
This scarf is what I wear on my travel days so I can have easy access to my cash, passport, and ticket without rummaging.
10. Sarong (One of My Must-Have Travel Accessories!)
A fringeless, wrap-around fabric made of a comfortable, lightweight rayon material that is silky smooth and flexible.
It fits most body types and its versatility makes it a great travel accessory for women and yes, even for men! Use it as a beach cover-up, a shawl, scarf or even a light blanket. This sarong dries quickly and takes up hardly any space.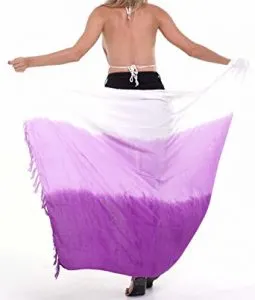 I'm team sarong all the way as I don't like those microfiber towels at all. They still take up more room than a sarong and they get stinky too. Not to mention they don't have as many uses as a sarong does. (Can you tell I feel strongly about this?)
This is one of the best travel accessories I can recommend, I never leave home without a sarong in my bag.
11. Compression Socks
If you're on the move often, these socks can boost your blood circulation and encourage faster muscle recovery from long days of walking or hiking.
With breathable material that wicks away sweat. I wear these for flying long distances or on long bus rides because they provide maximum comfort and increase oxygen flow. It helps my "itchy" legs.
Electronic Travel Accessories That You Need
We have many gizmos and gadgets nowadays which help us travel. Here are some I love and use and wouldn't leave home without.
12. Waterproof Phone Case
Otterbox make the quintessential protective phone cases for all travelers. Their Lifeproof model has a built-in scratch protector that you can hardly tell is there, waterproof (fully submersible to 6.5 feet for up to 2 hours), snow proof, AND shockproof (can be dropped up to 6.5 feet high).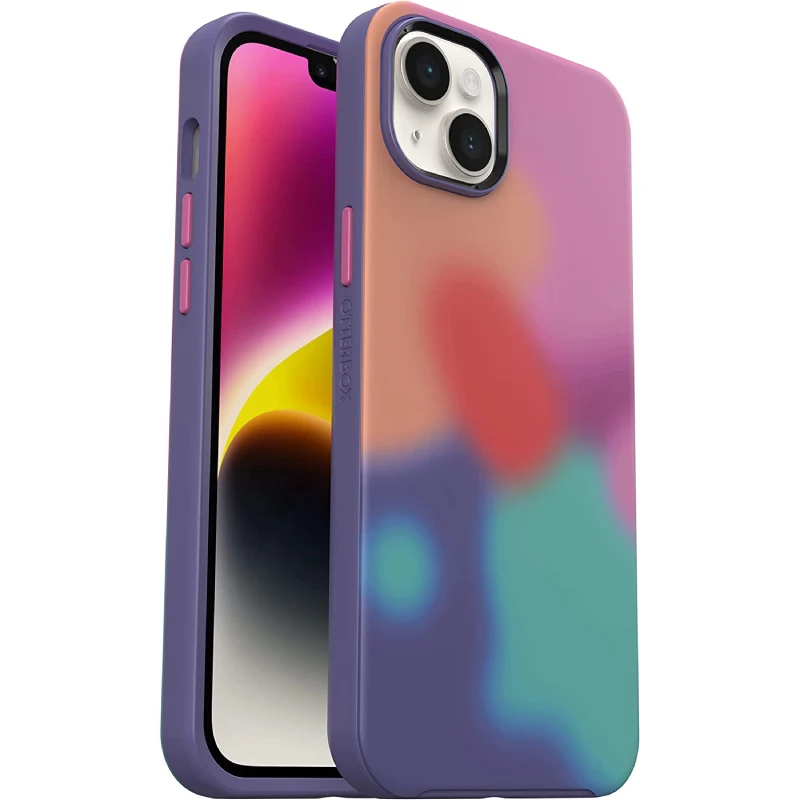 With all those great features, it makes for one of the best travel accessories for those who are clumsy as me with their phones. I actually recently got a new phone and decided to try another "regular case" as my phone is now waterproof. It's your average case that says it protects from falls.
Well, two months after spending hundreds on my brand new iPhone, I dropped it and cracked my screen. I ran back to Otterbox immediately!
13. Neckband Bluetooth Headphones
These Bluetooth headphones have active noise canceling that cancels noise from an airplane cabin, traffic, or a noisy hostel.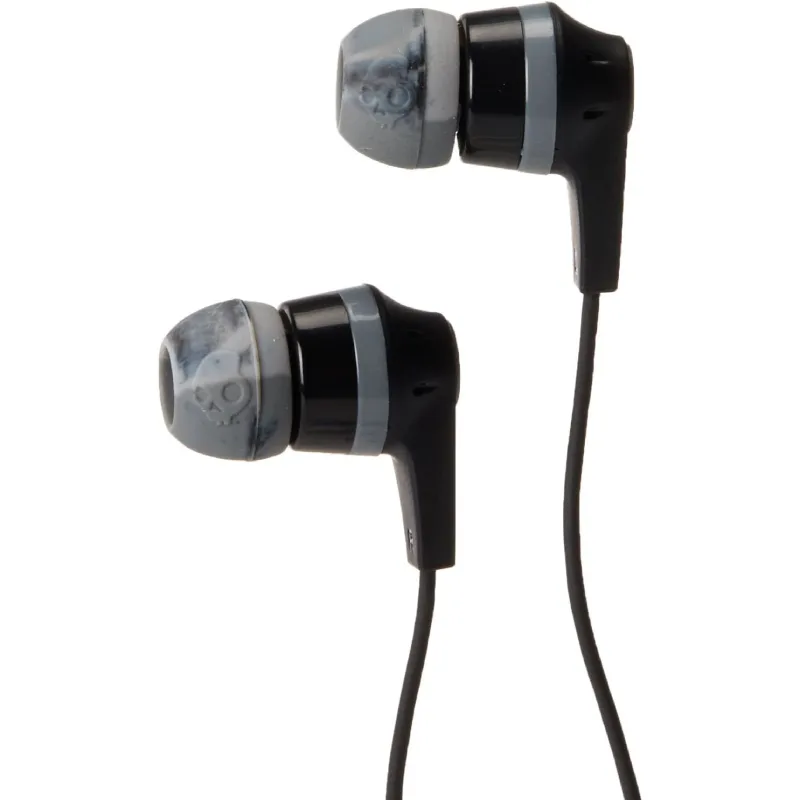 On a full charge (which only takes 2.5 hours), these headphones can last up to 8 hours. The neckband is flexible and comfortable and is a must-bring travel accessory for any jet setter who hates screaming babies, loud seatmates, and enjoys music. I've tried a few of these Bluetooth headphones; these are the only ones that have lasted and don't crap out after a month.
14. GorillaPod Stand for DSLR/Cell Phone Tripod
This tripod is compatible with almost any DSLR. Rubber foot grips and flexible legs allow your phone to be mounted nearly anywhere and the adjustable locking screw lets you change the angle. It's made TPE and stainless steel for a rugged frame that can withstand everyday wear and tear.
Garrett and I own numerous Joby tripods and use them on our travels all the time. Check out this post about these flexible travel tripods.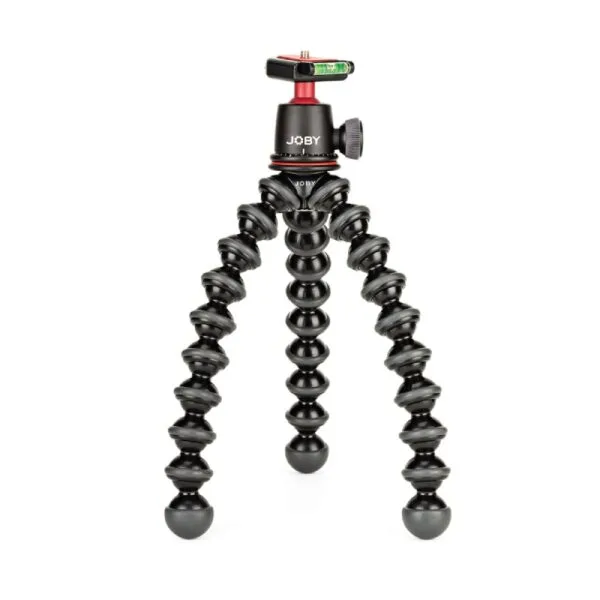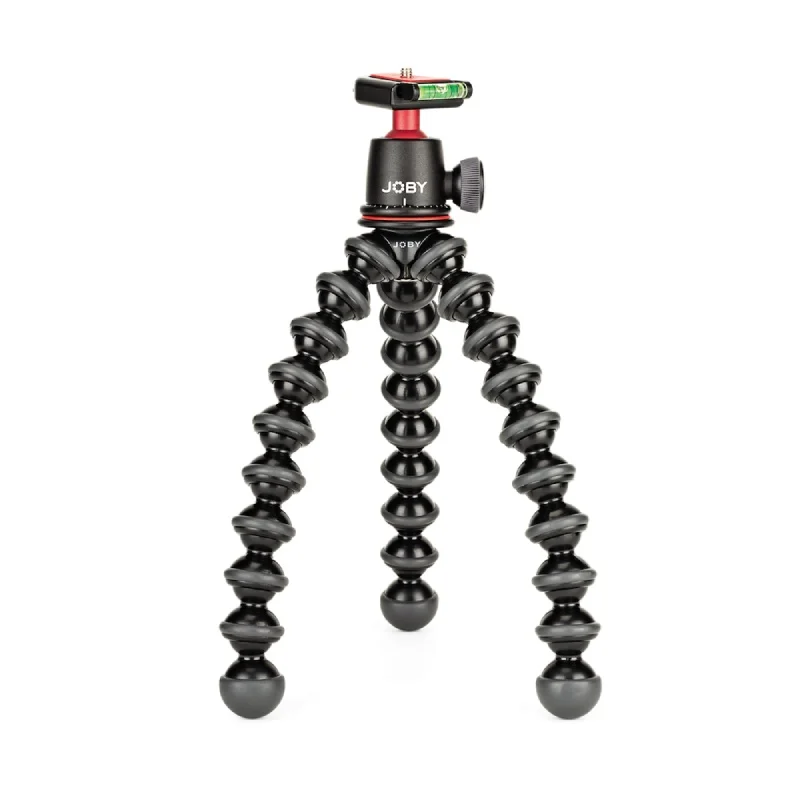 Don't do DSLRs? There are options for your phone too! Small enough to fit in your bag, you can take it wherever you go. The flexible phone tripod bends and wraps around objects so that you can capture any footage in any environment—Just like the bigger one does.
Take better photos by using a travel tripod, it's the best tool for getting epic shots. If carrying around a huge professional one isn't your thing, these smaller tripods are the answer.
15. Universal Travel Adaptor (One of My Must-Have Travel Accessories!)
This grounded adaptor has a patented all-in-one country slider system to connect all 2 and 3 prong devices in more than 200 destinations.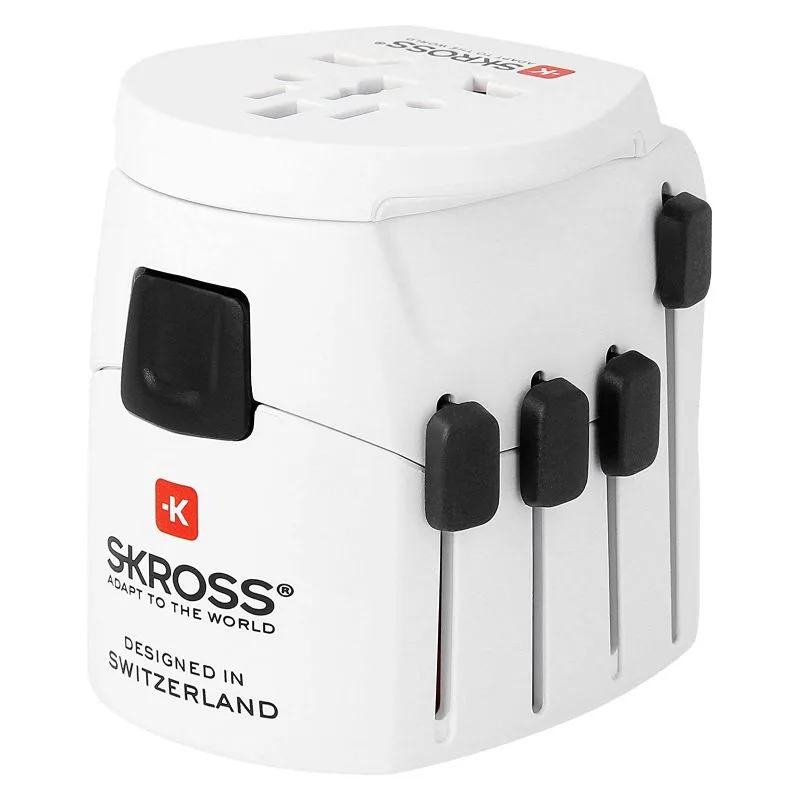 You're sure to use this travel accessory if you travel with multiple devices to multiple countries. If you're wondering why the price tag is a bit more than the cheapy ones you've seen—it's justified.
I've been through all the cheap ones and they crap out on me within a few weeks or a month. If you're traveling for a short period of time, go for it. If you're traveling for an extended amount of time, I can't recommend this one enough. It's been going on for years.
16. Solar Charger Outdoor Portable Charger (One of My Must-Have Travel Accessories!)
With dual DC 5V and solar power inputs, you can recharge anywhere you go. This is my best travel accessory and I keep it in my purse EVERYWHERE I go.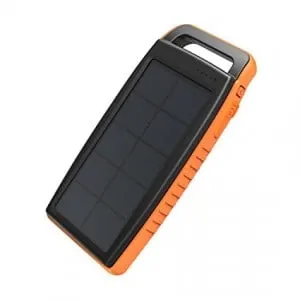 It's waterproof, shockproof and dustproof, featuring an LED flashlight and the capacity to charge an iPhone up to 3-4 times. It includes protections to keep the charger from any overcharges or short circuits. It's lasted me years and it's great for adventures as I can clip it outside of my bag or leave it on a rock and it charges itself again.
17. Internet Privacy & Security Software
After installing ExpressVPN, just a few clicks are all it takes to secure your internet traffic. While you may not really see this as a great travel accessory as it's not a tangible object, let me assure you, it's quite necessary!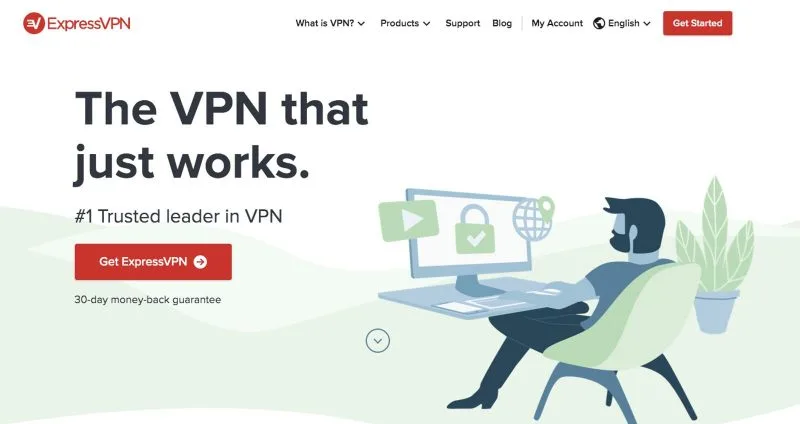 It uses top-ranked encryption technology to protect you from being hacked and monitored. Even your internet service provider won't be able to see your browsing history, thereby preventing them from collecting and selling your data.
This is particularly useful for when you're traveling as you often are "wifi network hopping" and even using open networks like at the airport. A VPN prevents anyone from hacking in and stealing your data.
Aside from safety, if you're looking to watch Hulu outside the US, or are visiting China and are trying to use Facebook or something, you'll NEED a VPN. (PS – it works on your phone too!)
18. Waterproof Bluetooth Speaker
With a phone you will always have music at your fingertips, but let's face it, the sound quality isn't always good enough (or loud enough). With a Bluetooth speaker you can bring the vibes to the beach, campground or even just your hotel room.
There are smaller models on the market, but this one delivers on features that make it worth the extra space in your bag.
It provides up to 24 hours of playtime with one charge and has a stable connection up to 66 feet. It has an integrated microphone so you can take calls without disconnecting, and is waterproof – perfect for days by the pool.
19. Skyroam Solis Portable WiFi OR an e-SIM
Boasting 4G LTE mobile WiFi speeds, the Skyroam Solis is a fast, smart travel tool. It has a power bank with a USB-C connection to charge your devices and 16+ hours of WiFi battery life. Connect up to five gadgets at once and keep them all online for one affordable price.
→ Get 10% off with code: NINA77

If this isn't for you, then maybe an e-SIM is. Either way, you need a way to stay in touch and have data abroad—so you'll need one of these options! E-SIMs can be the answer, and you have a few choices! Check out the top international SIM cards.
RELATED: Best International SIM Cards & How to Keep in Touch When Traveling
20. GoPro and Selfie Stick with Tripod
A two-inch touchscreen quickly switches between modes to help you frame the perfect shot and watch your footage.
With voice control and a Bluetooth-compatible app, you can control your GoPro hands-free and remotely. Auto offload and auto cloud backup keeps everything connected for a worry-free experience.
And don't forget your selfie stick!
A waterproof extendable monopod that's resistant to rust and extends from 10" to 25" for close and wide-angle shots.
The mount has an anti-slip rubber grip to prevent your GoPro from falling and an adjustable wrist strap. The tripod mount and locks are made from durable aluminum and it comes with a lifetime guarantee.
21. Compact Power Strip (One of My Must-Have Travel Accessories!)
The multi-sided design keeps this tech staple power strip compact and portable. There's a total of 6 AC outlets and 3 USB A sockets, so you can potentially charge up to nine devices at once!
If all that charging gives you cause for concern, this power strip is covered by 7-point safety system, including overload protection, surge protection, and over-temperature protection.
Also, if you're traveling with friends, you'll be the lifesaver with "the juice" for everyone's phones and cameras. Some hotels abroad often offer up a single outlet… It's a nightmare charging things and trying to keep your lamp on.
22. Hard Drive
Taking tons of pictures? Maybe even video? There's no other choice but to carry along a hard drive. Better yet, you'll need two.
I always back up everything on two hard drives, one stays with my in my electronics bag and the other gets thrown around a bit in my other bag. I keep them separate in case a bag goes missing.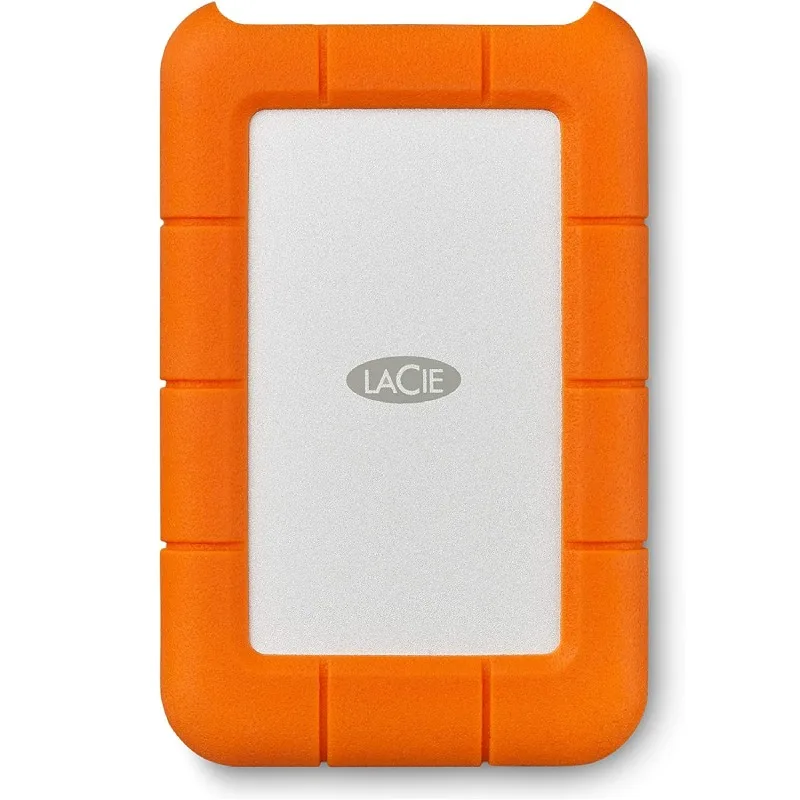 While a cloud option would be great, internet abroad isn't fast enough and it usually can take days (sometimes, literally, months) to back up a large sum of data.
23. Kindle
If you can't give up reading while you travel, grab a simple and lightweight Kindle. This is what I personally use as books are just too much to carry. They are cumbersome, heavy, and make me go overweight. So I stopped traveling with them.
Yeah, I like flipping through pages too but I also love not breaking my back or rummaging through a crappy selection of books at a used bookstore abroad (that may or may not be in English.)
So—Calling all book nerds, put down the paperbacks, just convert yourself to the digital age and get a Kindle.
Trust the person who traveled before Kindles even existed! And no, you don't look cool or trendy for using "old school" books, you look like you could have used that space in your bag more wisely.
24. AirTag
Well, it finally happened… I recently had my luggage lost on the way from the US to Europe! While before, I'd say there's not too much to worry about, and it's a rare occasion (after 11 years and tons of flights, it hasn't happened), it seems it's becoming a bit more prevalent nowadays.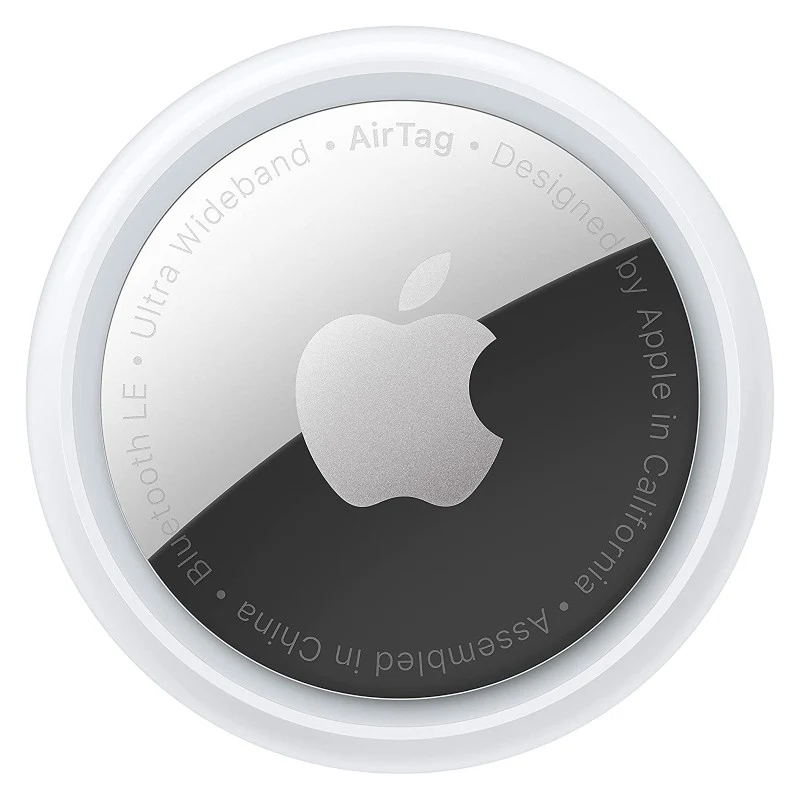 Get yourself an AirTag! While your luggage might be lost, at least, you'll be able to know WHERE which can assist in getting you your bags sooner. When I lost mine, the airline had no idea where my bag was, and I wish I had had an AirTag at the time.
Other Handy And Basic Travel Accessories
A lot of these are basic for travel and a few are dependent on the type of trip you're taking. Out of everything here, definitely grab a water bottle and a reusable utensil—those are the more eco-friendly travel accessories on the list!
25. Travel Sink Wash Packets
Created for washing on the go, these travel-size packets are just the right amount of detergent to wash a few clothes in the sink. If you're a fan of quick-dry clothing, this is the best travel accessory for you.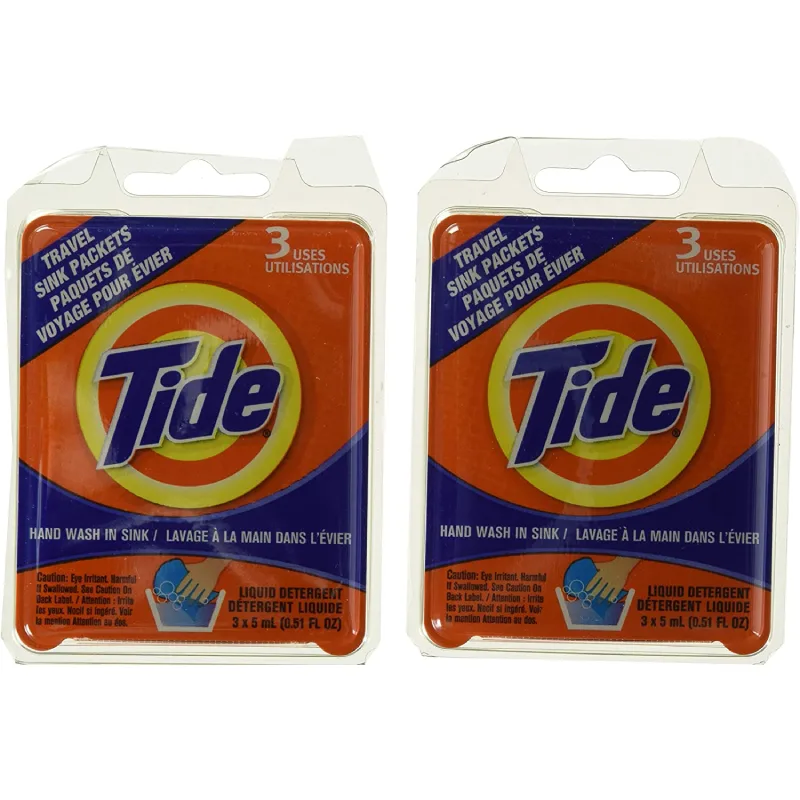 It doesn't take up any room in your luggage and you don't have to worry about any spills. If you can't make it to the laundromat, this will clean up great and leave your clothes smelling freshly washed without the hassle. Don't be that stinky travel person.
26. Mesh Laundry Bag
You've got to travel with one of these for your laundry or, at the least, your delicates. I use one of these for just my delicates and throw this mesh bag in with the laundry to keep them together, so I don't have to go sorting through finding them to lay them out to dry (I don't put them in the dryer!)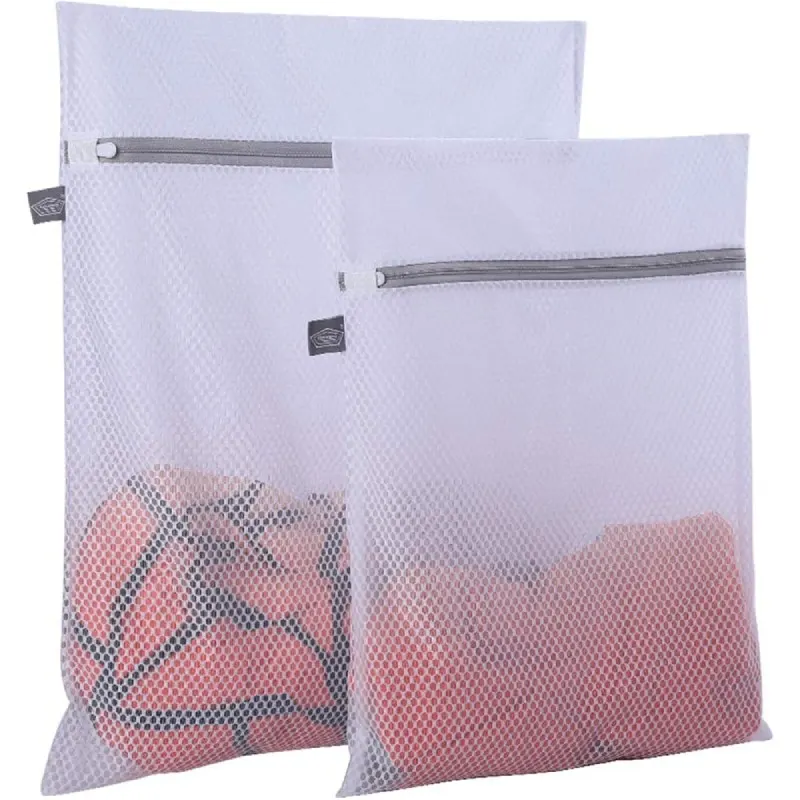 The mesh ensures everything doesn't get stinky and allows it to breathe.
27. Travel Bottles (One of My Must-Have Travel Accessories!)
Buying this TSA-approved bundle contains everything you need for travel to contain your essential liquids (shampoo, conditioner, etc.), including a zippered bag to store them in.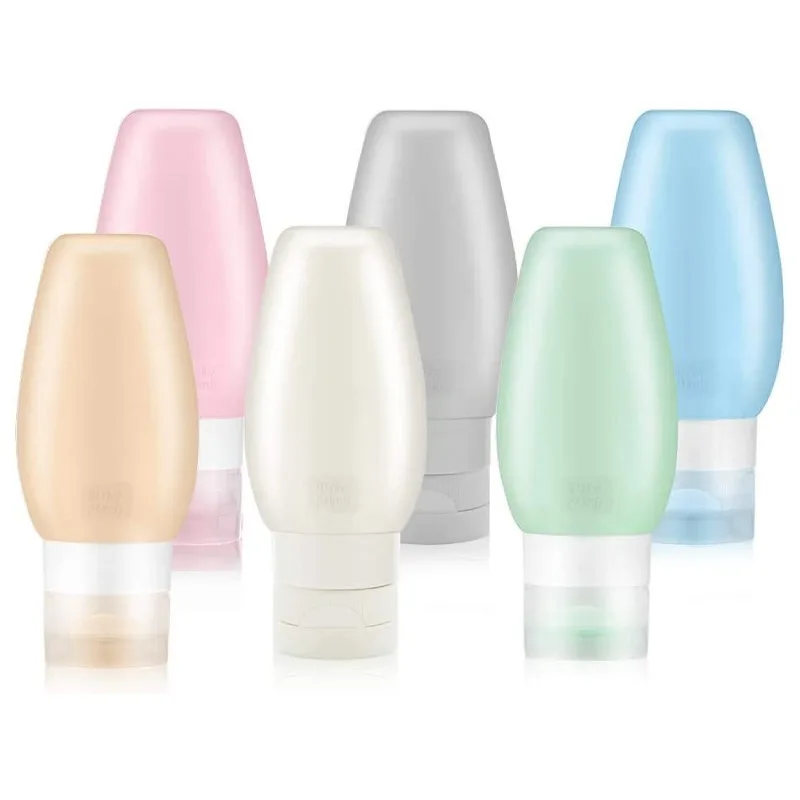 This is perfect for those who don't want to be wasteful with too many plastics as well. These can be refilled very easily with soaps from home and even in some hotels without the need for a million extra plastic bottles.
The silicone body of the bottles makes for an easy squeeze, unlike the plastic ones. The squishy silicone is my fav as sometimes you have to…uhm… finger out the remainder of your product a bit too much with the plastic ones! Plus, since it's squishy, they take up less room when they are empty!
Lastly, they come with labels which is super handy and won't crack as the plastic ones do.
28. Swiss Army Knife
Featuring 15 functions for any adventure, this knife is perfect for outdoor activities like hiking, camping, or fishing. From blades to a bottle opener, wire strippers to a wood saw, this is a multi-tool that you'll use repeatedly.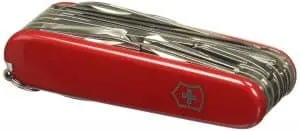 With several different sizes and varieties to choose from, there's a Swiss army knife for even the pickiest traveler. Just remember to chuck it in your checked bag.
29. Wallet Ninja
The world's first flat multi-tool, the Wallet Ninja fits in your wallet next to your credit cards and cash.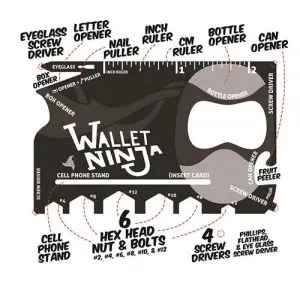 It comes with a lifetime guarantee to never rust, bend, or dull. With the power of 18 everyday tools, this wallet-sized powerhouse is TSA-compliant and handy enough to keep with you while you travel.
30. Water Bottle
With two sizes (32oz and 40oz), TempShield insulation, wide mouth straw lid, and a handy finger loop to clip to your bag, the Hydro Flask is a fast favorite. It keeps your beverage icy cold for up to 24 hours or piping hot up to 6 hours.
With the double-wall, vacuum-insulated exterior, you won't have to worry about condensation or heat transfer. This model fits in vehicle cup holders and bike bottle racks, which truly makes it the go-to for any adventure. I use this waterbottle ALL the time but every once in a while, the weight bothers me a bit. They are slightly heavier than your average water bottle.
For a lighter bottle, I like carrying my Nalgene, it's a classic water bottle to use and does exactly what you need. It's extremely lightweight and can pretty much hydrate you all day long.
31. Water Filtration System (One of My Must-Have Travel Accessories!)
If you've been reading my posts for a while, you'll know that I don't go anywhere without my Grayl. You can't always rely on the quality of water when you're traveling, and buying bottled water is not only expensive, it's a lot of plastic waste.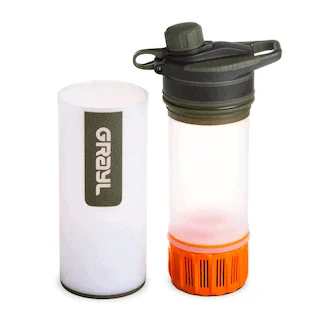 With this water filter bottle, you can transform sketchy tap water or even water from lakes or streams into safe (and tasty) drinking water. It filters out sediment, chemicals, heavy metals, and pesticides, as well as getting rid of 99.9999% of viruses, bacteria, and protozoa.
All it requires is pressing down on the filter and you'll have clean water in around 8 seconds.
32. SteriPen
A lifesaving device that reduces so much plastic. I have a SteriPen and I'm drinking tap water in countries where I shouldn't be—without getting sick. The alternative? Buying a million plastic bottles.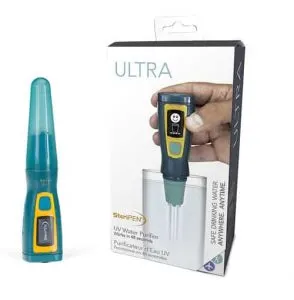 Simply swirl this UV light pen around your water and within a minute, you're able to drink it without issues. This pen couldn't be any easier to use and last AGES. You can use it 50 times before needing to recharge it and it has around 300 cycles or 15,000 liters of water. It destroys over 99.9% of bacteria, viruses, and protozoa.
From the above water bottles and filters, choose which best fits your lifestyle and the destination you're going to.
33. Travel ID Bag Tag
High-quality aluminum luggage tags that can withstand extensive travel conditions while appearing stylishly professional—because who actually thinks those paper ones at the airport are even going to last one trip?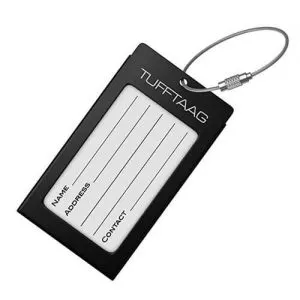 Each tag is held in place by a sturdy steel cable and screw that can fasten to the handle of any type of luggage.
The personalized tags are the perfect size for a standard-size business card or flip over and fill out the custom template with your information.
34. Hand Sanitizer
I mean, do I need to saymuch on this? It's necessary. Although never as good as good old-fashioned soap and water, surely hand sanitizer is better than absolutely nothing.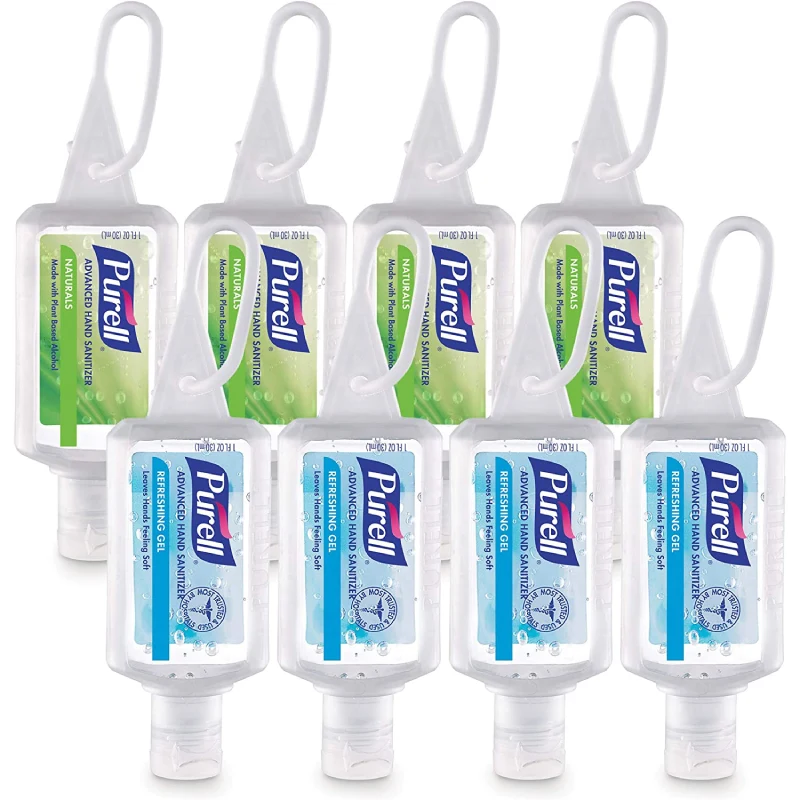 Particularly on those long travel days, on buses, trains, and planes… Or when you're in the middle of nowhere, and there wasn't even toilet paper in the bathroom. Ekk, yeah, I've been there. I'll take some hand sanitizer, please!
35. Travel Utensil
A necessary travel accessory and one that you'll find in my purse. You can finally say no thanks when plastic utensils are offered or not worry about what to bring camping to eat your food. This is a 3-in-1 utensil with a mini serrated edge acting as a knife and then a fork and spoon, all in one. It's light and eco-friendly. Just get one.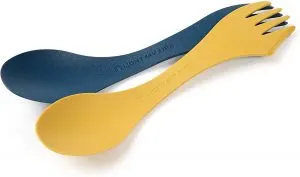 Don't be wasteful when you're eating out a lot and bring your own utensils! The oceans will thank you…
A Few "Extra" Travel Accessories
Not totally sure what to call this section, but these travel accessories can definitely help you travel more comfortably!
36. Neck Support Travel Pillow
The neck support travel pillow keeps your head upright while you sleep with hidden internal support and soft cushioning, perfect for a long day of flying. It attaches to the handle of your backpack or luggage and is designed to look like a scarf, weighing only half a pound.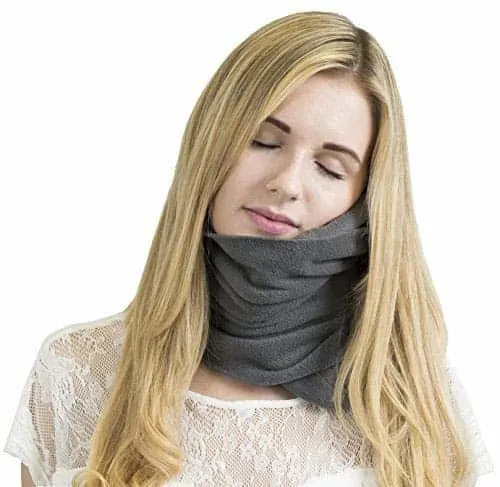 No need to blow anything up or have a big puffy pillow on you. This folds up mostly flat!
37. Travel Coffee Press
If you want barista-approved coffee while you're on the road, the AeroPress Go is hard to beat. It produces the same quality brew as the original AeroPress, but with a few modifications for travelers – namely a more compact size, and a mug that doubles as a carrying case.
What's great about this coffee press is that it's so versatile. Depending on the recipe you use, you can get a rich espresso-style shot, a full bodied French press coffee, or even cold brew.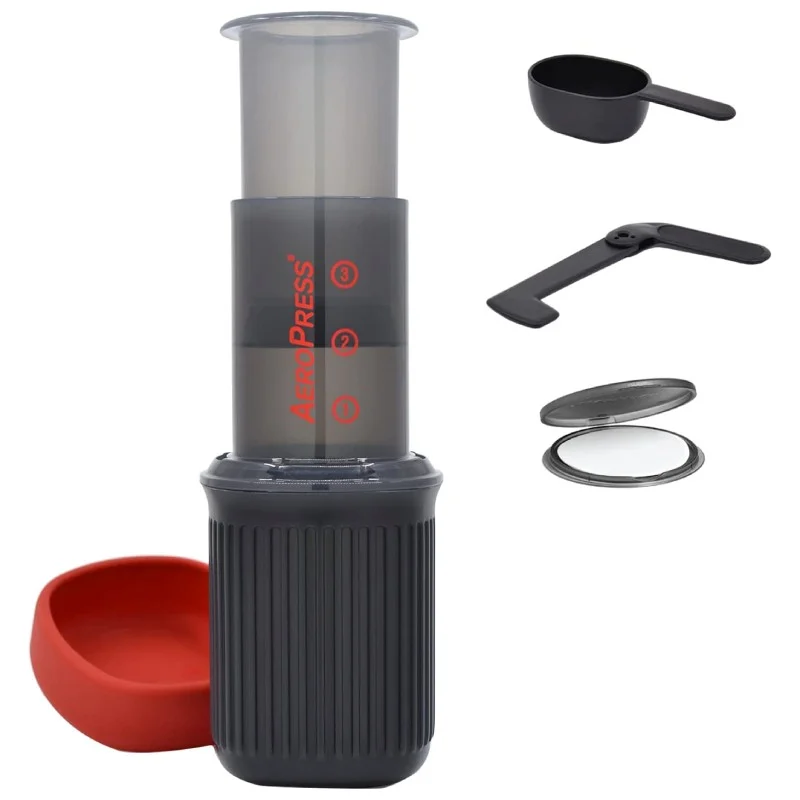 I can't function without my coffee, if you're the same, here's the only way to make sure you have GOOD coffee, always.
38. Capital One Venture X Credit Card (One of My Must-Have Travel Accessories!)
The tiniest travel accessories can make all the difference… This card will change your life if you travel often. I'm not an expert on traveling on reward points or anything but I DO know that the Capital One Venture X Credit Card is the HOLY GRAIL of travel reward cards.
Along with the card, you'll get access to Priority Pass, which is a lifesaving card to have on your travel days. You'll have access to lounges, get discounts at restaurants in airports and more perks. You'll also get $300 for bookings through Capital One Travel, $100 credit on Global Entry or TSA PreCheck, and tons of other travel benefits.
Bags and Such For Your Travel Accessories
Hey, where are you putting all this stuff? That's a totally different topic (see below!) but these bags here are great accessories to your travel arsenal.
39. Waterproof Dry Bag (One of My Must-Have Travel Accessories!)
The 100% waterproof dry bag comes with a fully adjustable shoulder strap that removes if you prefer to hand carry. It's made of extra thick, durable, laminated PVC that provides protection from water, sand, dust, and dirt.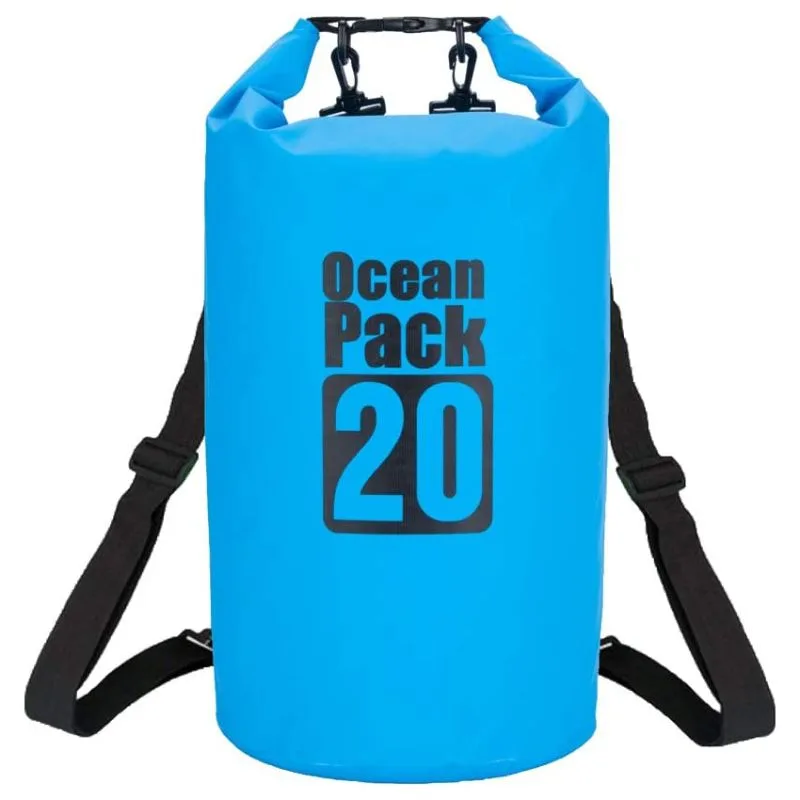 This bag will float away safely if you happen to drop it in water and comes in different sizes to fit your needs. I've been carrying a dry bag since 2011, I wouldn't dare travel without it!
This is my rainy day purse, my grocery bag, my extra bag when I bought too many things, my emergency bag to bring as a carry-on when flying with some overflow, my beach bag, my EVERYTHING bag!
I recommend the 20L and up.
40. Coversafe Neck Pouch
All sides of the neck pouch are lined with RFID blocking material and water-resistant quality fabric.
The strap adjusts to be worn cross-body or around the neck in a high or low position. It easily fits a passport, credit cards, cash, and airplane tickets.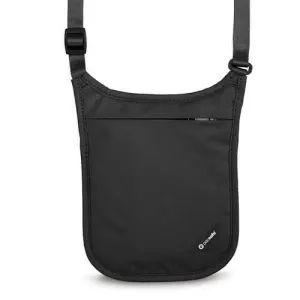 I sometimes wear this as a purse even when I'm just running out for the day and don't want to carry too much.
Women Travel Accessories
Oh hey, ladies! We need a few other special items, and here are a few of my favorite travel items that make traveling a bit easier and better for me, along with a few other options that some of you may find useful.
41. Portable Makeup Travel Bag
At 50% larger than other makeup bags, this model's multiple pockets can fit anything you have and keep it all organized. It has two main waterproof compartments, both with mesh pouches and elastic straps to keep your bottles and tubes in place. The zip-up pouches help you to separate wet and dry items.
Makeup breaking while traveling is a nightmare as we all know, even cheap makeup ain't that cheap!
42. Faux Leather Travel Jewelry Box or Jewelry Roll Bag
The jewelry box has a simple and compact design made for carrying small jewelry, such as earrings, rings, and necklaces while you travel.
With three different sections and two removable dividers, your favorite jewelry can go with you on all of your adventures. The zippered closure will keep everything secure and is surely a useful women's travel accessory.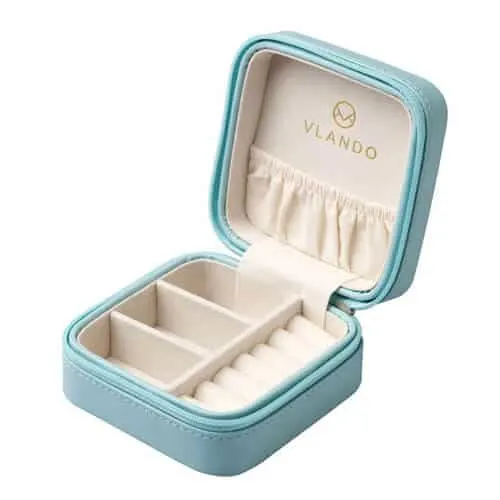 The roll bag has three large zippered pockets for necklaces and bracelets and three small zippered pockets for rings and earrings. It has a hook that allows it to hang for easy storage. It doesn't look as fancy as the first choice, but it definitely has more storage space.
If you throw your jewelry in a bag, it's going to get tangled, broken, lost and be one annoying mess. Grab an organizer so you don't waste 30 minutes of your day looking for your other earring.
43. Menstrual Cup
A reusable menstrual cup that collects rather than absorbs, it offers up to 12 hours of leak-free protection and odor-free affordability. With the menstrual cup, you can swim, workout, and travel worry-free.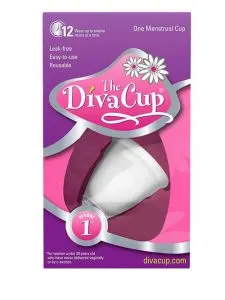 Get rid of your monthly stash of tampons or pads for the flexibility of a menstrual cup. I haven't used tampons in years, think about how much waste that has saved! The cup is also long-lasting and doesn't leak as often as a tampon can. It can even get you through most of your day without needing to be emptied.
44. THINX Period Panties
Able to hold as much as 2 tampons, these period panties have wide, comfort fit leg holes and a soft, breathable cotton interior. For a heavier flow, you'll definitely need more than one pair, and with six different styles to choose from, you'll be glad you did.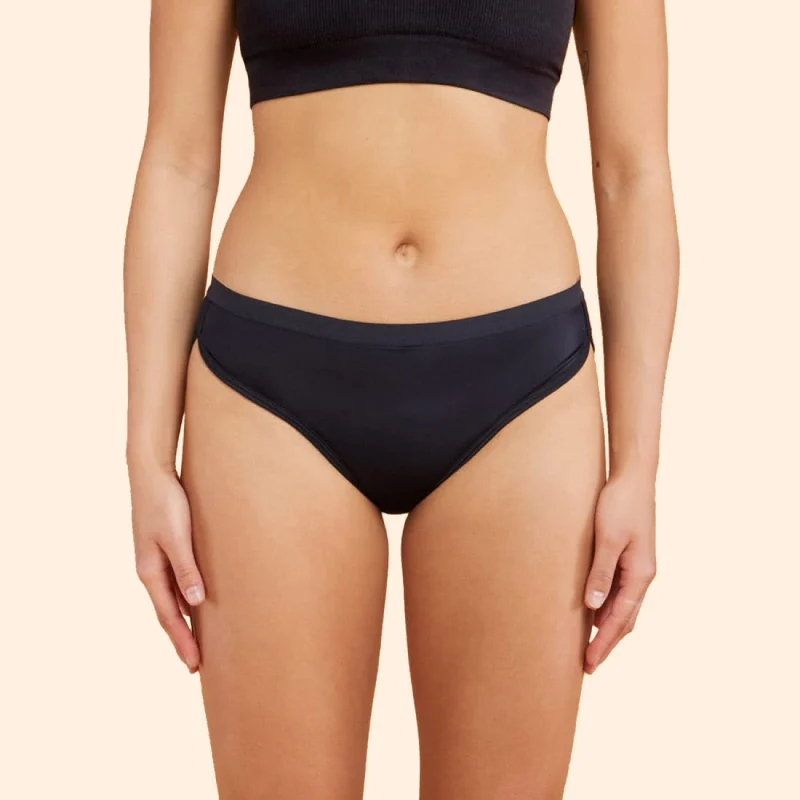 I use these in combination with the cup. When it's lighter, the panties work great just by themselves. On the heavier days, wear these panties with your cup for extra protection. Even though leaks with the cup don't happen often, you'll be protected if it does.
45. Dry Shampoo
A must-have travel accessory for women on-the-go to instantly refresh your hair, no water necessary.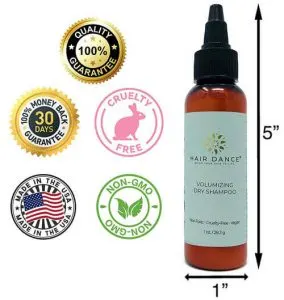 This vegan-friendly formula absorbs dirt and grease while adding body and texture to keep your hair looking refreshed in those more remote locations. After traveling for hours on end or on a day where you're rushed and can't wash your hair, spray away and look and feel fresher.
46. Folding Handle Hair Dryer
Stores neatly in small spaces and has dual voltage? I LOVE this thing. The lightweight design of this hairdryer has dual heat and speed settings for any hair type. I have searched high and low for the SMALLEST dual-voltage hairdryer and this one is IT.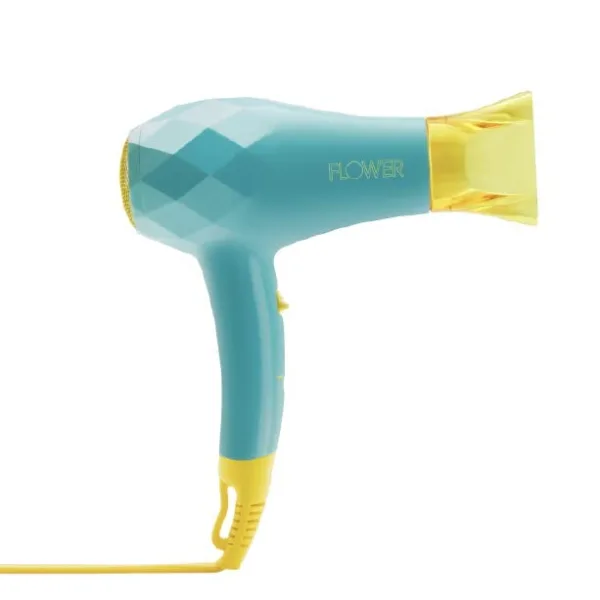 Keep a coin or screwdriver handy to turn the screw that changes the voltage of this small but powerful travel accessory. If you're a curly-haired girly as well, then you'll need the next item on this list too…
47. Collapsible Diffuser
Where are all my curly-haired girls at? I've searched high and low for a diffuser that didn't take up a quarter of my bag and wasn't bound to break with one little bang against another suitcase.
This diffuser is made of silicone and is collapsible. It does cave in here and there but overall, works great, just make sure your dryer has the right nose to fit in it—the one I recommend above fits!
48. Strong Black Hair Ties
These metal-free hair ties are ouch-free and tangle-proof with a unique, slip-proof design to hold hair securely. A small carabiner is included to keep them accessible while you travel.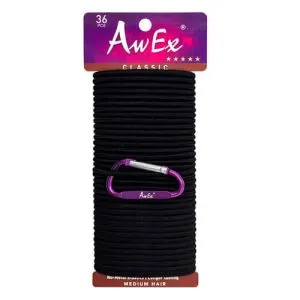 Is there anything worse than running out of hair ties when you travel!? Maybe it's because my hair is crazy but it's a legit nightmare for me.
49. Nourishing Lip Balm
A lip balm that is safe to use if you have sensitive skin or don't want weird chemicals on your lips, Burt's is my go-to. After using it for a million years, trying others in between, and returning every time, yep, this is my lip balm.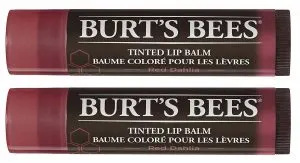 I like to get the one with a hint of color so I can be lazy and avoid lipstick for the day if needed but I also have a plain one on hand at all times as well.
50. Microfiber Hair Turban Wrap
This turban is soft, absorbent, simple to put on, and stays in place while you're free to relax or drink your coffee.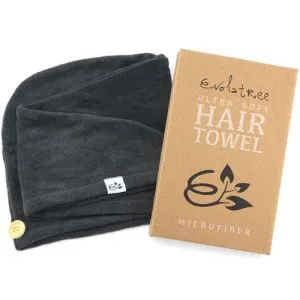 The quick-drying fabric reduces drying time for most hair types and gentle enough to prevent frizz and breakage, which is especially important for curly-haired travelers. After all my travels and constantly wearing my hair up because it gets so crazy, the least I can do it wrap it up in a towel that isn't conducive to making it frizz and break.
51. Metal Clips
I have no idea why it took me so long to figure this one out… But I went YEARS using plastic clips and constantly having my thick hair break the plastic legs, or it would get ruined during my travels. Plastic clips break so easily!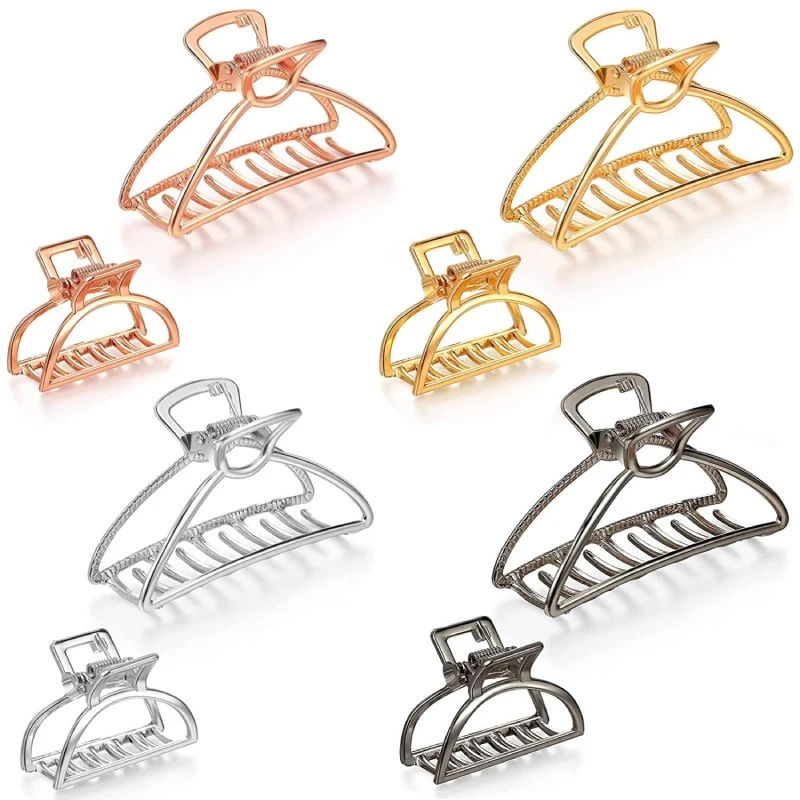 I finally stumbled upon metal clips, and I haven't looked back since; I've been using this set for around two years, and not a single clip has broken yet. Metal clips are the only clips you should be traveling with! They are so much sturdier.
Pampering Travel Accessories
Just because you're on the road doesn't mean you don't get to pamper yourself a bit! I used to do nothing, barely use any products, and actually didn't take care of my skin—and it showed!
I found the items superfluous and took up too much space. But now I've found items that are the perfect size for traveling and did exactly what I needed. In fact, some of these make me feel like I have a traveling spa. Here are some travel accessories for pampering yourself on the road…
52. Silicon Scrubber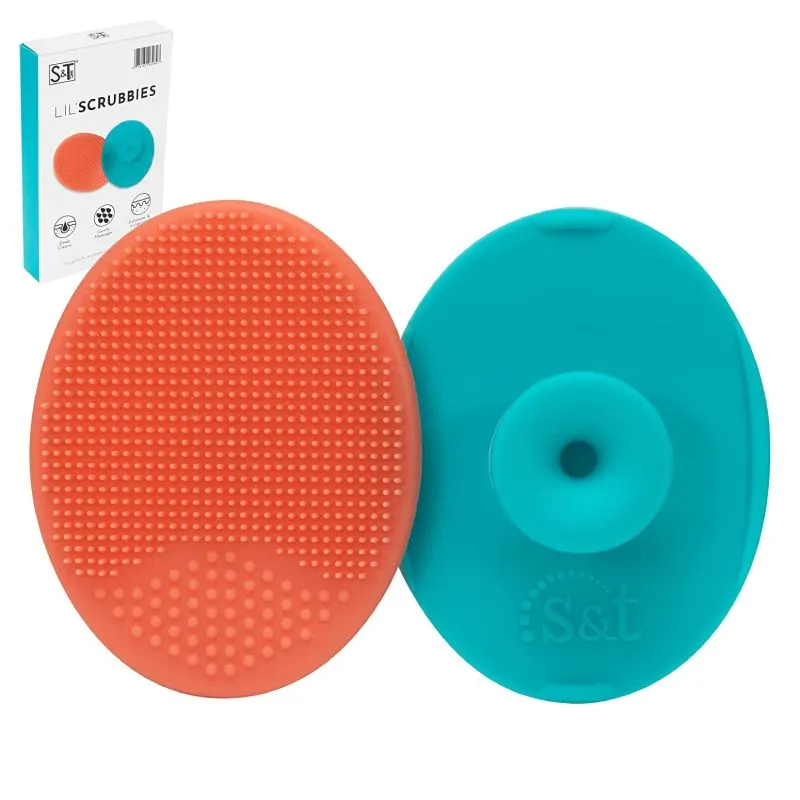 After a grimy day of traveling on a bus, plane, or train, I can't help but run to this scrubber. I use my regular face wash and scrub away all the dirt and nasties off my face. It doesn't take up any space and can be reused time and time again.
53. Reusable Mask
This reusable face mask is one of my favorite travel accessories. It's silicone, washable, and barely takes up any room in my bag. You can use whatever cocktail of moisturizer and oils you regularly use, and then this mask helps it absorb better.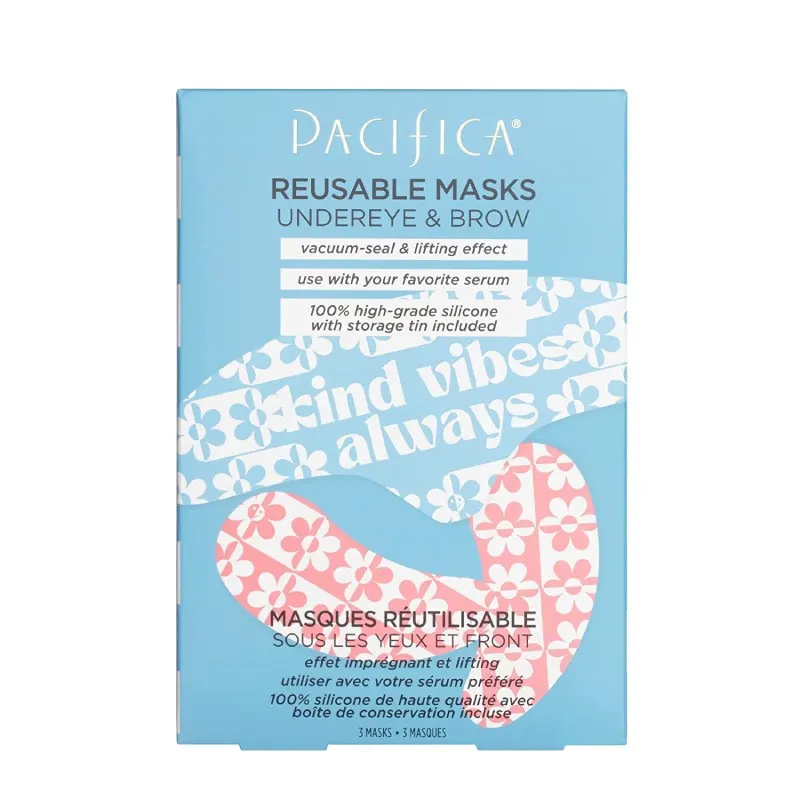 I feel like I'm in a mini-day spa when I use this mask. It actually sticks too so I can walk around and do other things, unlike those throw-away masks that slide down your face. Although, I probably should learn how to sit down and just chill every once in a while…
54. Gua Sha
I love this little tool. It's my last little pampering travel accessory that I love using while on the road. It's for lymphatic drainage and overall massaging of the face.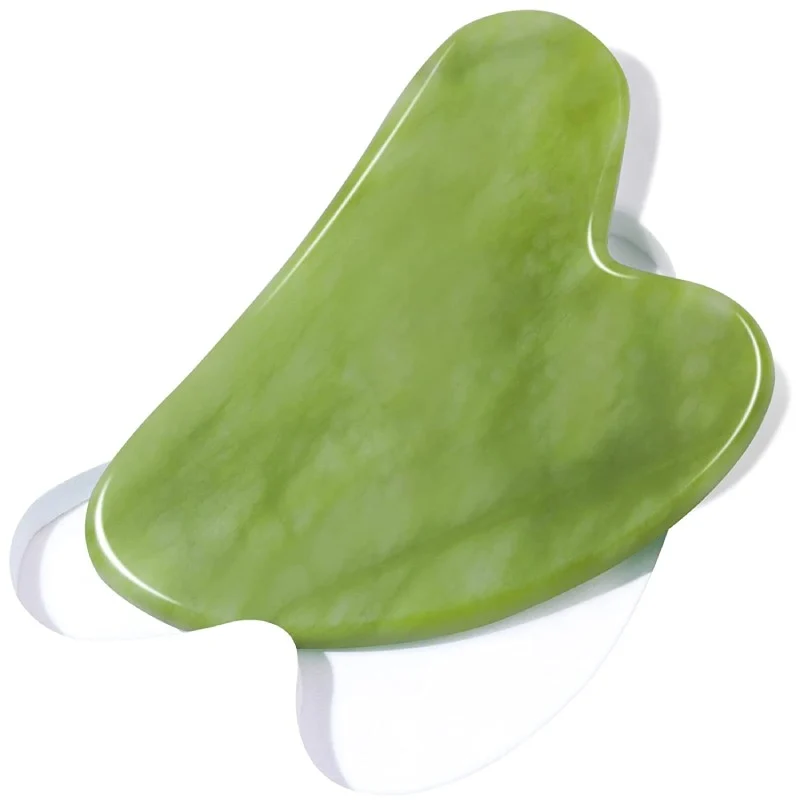 Does it actually work? Who knows, but I love using it, and it feels great.
Which Bag for All My Travel Accessories?
This is a whole other topic and I have tons of bag recommendations all depending on what type of traveler you are and where you're going. I use a wide variety of bags depending on my next adventure. Am I hiking? Am I just wandering around the streets of Europe? Am I taking my camera (extremely likely)? Do I just need a day bag? What about anti-theft bags (oh, this is my fav!)?
I got you covered, check out all my posts on the type of travel bags you need…
Phew! That was quite the list of travel accessories but hopefully, you found a few items here that will become your most used items on your travels.
Which of these travel accessories are coming along on your next trip?
---
---
>>> Read More! <<<
Read all of my packing lists here!
---
---
Don't lose this post! Click the picture and pin it to Pinterest!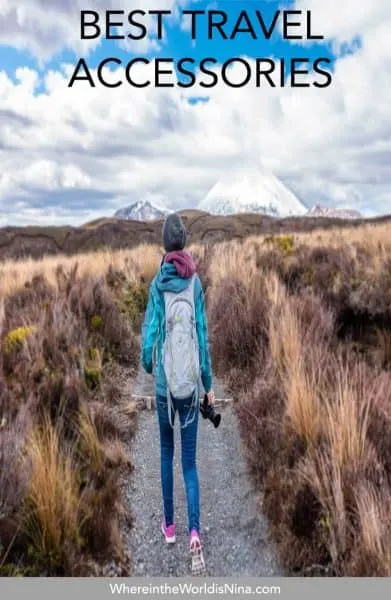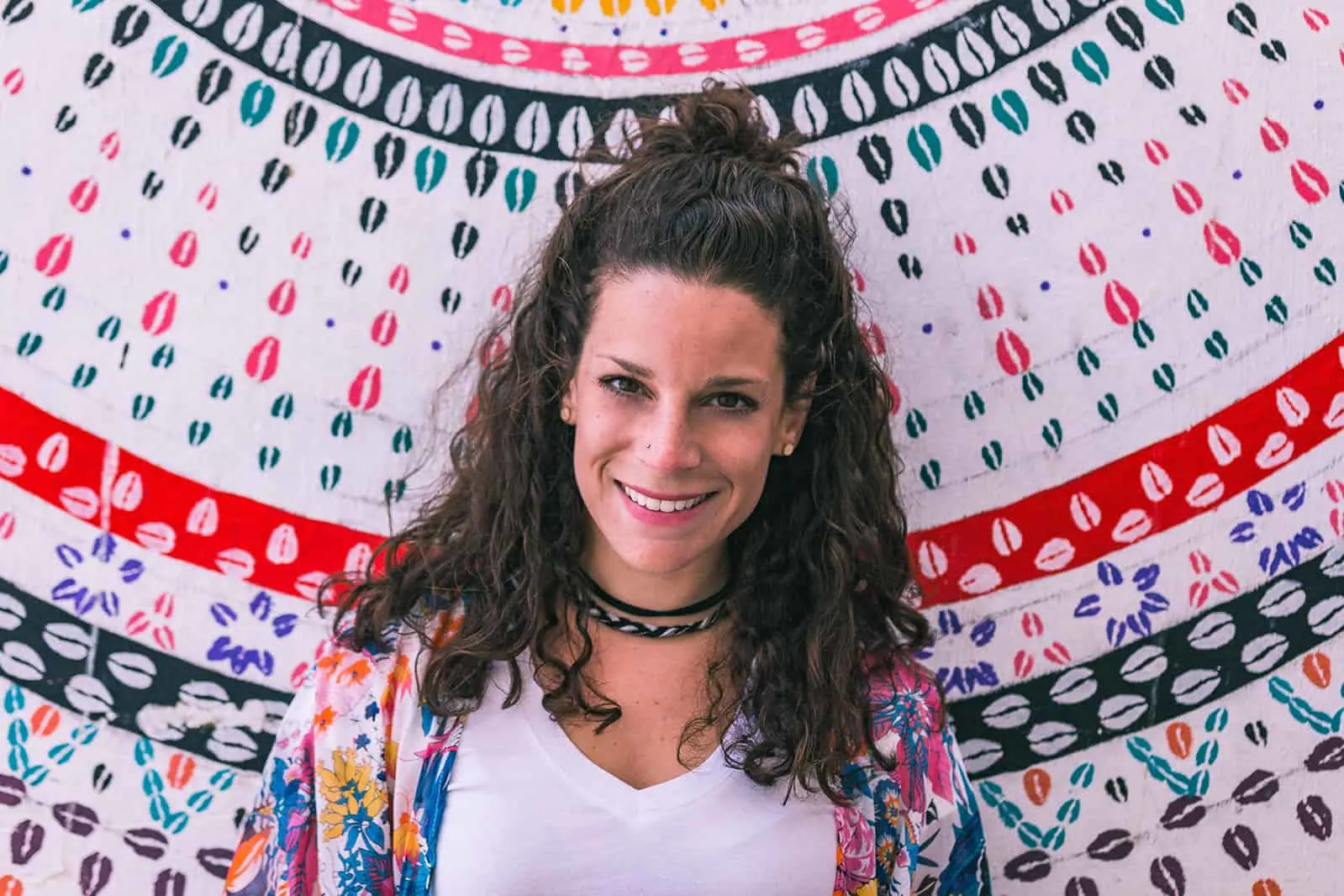 Nina Ragusa is an adventurer, messy bun master, breakfast fan, and full-time travel blogger. She's been abroad since 2011 and blogging on Where in the World is Nina? for nearly as long. Nina helps people like you move around the world while making money. She loves talking about how to work abroad and online to travel longer!