After traveling for over ten years, it was about time I came out with a massive article on all of my best travel tips! Here is everything I have learned along the way, after six continents, 11 years, and nearly 50 countries…
I know not every single tip will apply to every single person or every country out there but it's all here anyway! Some are just reminders, some are absolutely essential, and some are for your safety. So at the least, do a quick scan so you're prepped with the best travel tips out there for your next journey!
Quicky Run Down of My Top 9 Travel Tips
---
Want my top tips really quick? Here are my 9 most essential helpful travel tips to arm yourself with before hopping on a plane!
1. Travel Insurance
Honestly, having travel insurance is a must! Being covered for major medical needs, catastrophic accidents and occurrences abroad will give you peace of mind. One of the cheapest and most traveler-friendly insurance out there is Safety Wing. It's what I use anytime I set foot outside the US! (They cover Covid too!)
2. Anti-Theft Gear
Another item to have for peace of mind is anti-theft bags. It's the easiest way to keep all your important things safe and literally the only bags you'll need for years.
3. Travel Banking Cards
To get money out of an ATM, you NEED a bank that doesn't charge you fees. Charles Schwab is my bank of choice. A travel credit card is a way to go for collecting miles and points. Grab yourself a Chase Sapphire Reserve or Venture X card.
4. Car Rental
Are you renting a car? This is where I usually have the most luck! Want to rent a cool van or RV? Outdoorsy is THE place to start an epic road trip adventure!
5. Free Accommodation
With hotels.com, if you book 10 nights and your 11th night is free! No catch, and nothing else to know! It couldn't be easier. Who says no to free hotel stays!?
Want even more nights for free? Try out…
Worldpackers – it's a work exchange that can use to get free accommodation!
Trusted Housesitters – you can take care of someone's pets while staying at their house for free!
6. Tours
Want to book the best tours out there ahead of time? The best sites to do so are Get Your Guide and Viator. This way, you can book ahead and not have to worry about booking once you're on the ground.
7. Best Budget Travel Tip
The #1 best travel for saving money is being flexible. Be flexible with flights, the time of year you're traveling, your dates, literally everything… If you're flexible, you'll have a better time and get better deals.
8. Staying Connected
The two best ways to stay connected is either purchase a local SIM card once you land (the cheapest option) or use GoogleFi, which is a SIM card that works in over 100 countries (the most convenient option).
9. How to Travel Longer
Want to travel longer? Don't want to figure out everything yourself? Want someone to tell you precisely what you need to do to live your best travel lifestyle? Want to live, travel, and work around the world for cheaper than your living costs right now?
Grab your Live Around the World Shortcut! It was made just for you!
100+ Top Travel Tips!
---
If you want AAALLLL of the travel tips I've gathered during my travels, I got you! It's A LOT. These are general travel tips. I'm not really speaking about anything country-specific. Take everything in but don't be overwhelmed. I'm literally dumping over 100 travel tips on you right now so read through it but don't worry, a lot of these are just general things to keep in mind.
Also, not every tip here is meant for every person and for every situation! These are all things I have learned over the course of ten years and have helped me in one way or another along the way. I hope they help you too!
Top Money Travel Tips
Get a Charles Schwab card – Charles Schwab has the best card for Americans and they don't charge international charges or ATM fees, and refund any ATM charges you encounter. There's also Revolut and Starling for the UK and Wise is great for transferring money when different currencies are involved.
Alert your bank and credit card company – When you travel, it is always wise to alert your bank and credit card company about your plans and what countries you are likely to be visiting. It won't take long, and will just give those companies a heads up so they won't freeze your card when they see foreign transactions being made.

Notify every bank card you'll be traveling with. Even the one you don't plan on using. You never know when you'll need your extra card in an emergency and that's the worst time to get flagged.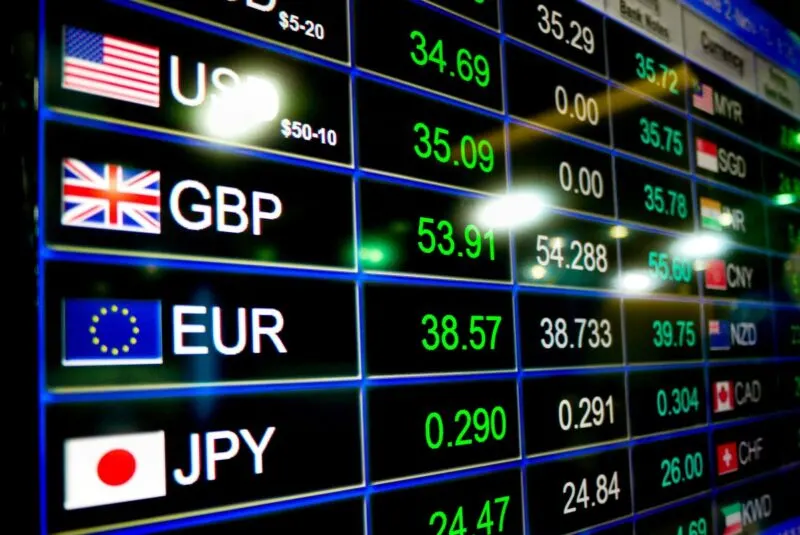 Don't do currency exchanges if you can avoid it – If you have a bank card that doesn't charge fees, going to ATMs are your best bet for a fair exchange rate.
Don't exchange money at the airport – If you need to exchange money, don't do it at the airport. The airports know that many people will need to exchange money last minute, therefore will bump up their exchange rates and you'll be paying a lot more. Either wait until you get to your destination, or change some funds up before.
Carry some USD on you – No matter where you're from or where you're going, having a few bucks in another currency, mainly USD, is a good idea. You never know when you'll be in a bind that requires cash.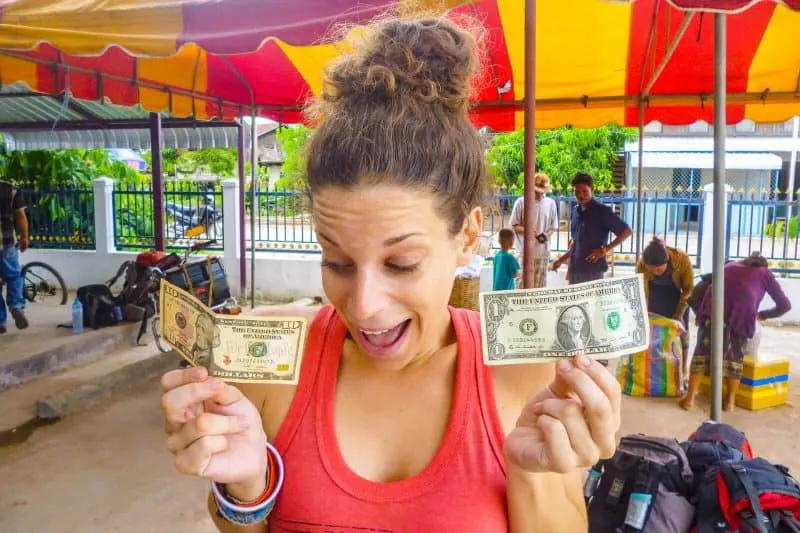 Get a travel rewards credit card – Not everyone will want a credit card, but if you do, it may be worth doing a little research to find the one that will give you the best travel rewards. You just have to make sure that you pay off the card everyone month.

With the right card, rewards can build up quickly, with points that you could put towards flights and hotels and perks such as early or late check-in and airport lounge access.
Always choose local currency – When using your credit card to purchase things, always make sure you choose to be charged in the local currency. Your bank will give you the best rate. If you choose to be charged in USD (or your home country's currency), you'll be getting a worse deal. It's also best to always pay in local currency even if they advertise they accept USD.
Plan your post airport travel – The moment you leave an airport, you are the most vulnerable. At this point, you have no idea what a fair price for a ride is and what is the cheapest mode of transport. Do a little planning beforehand so you won't have to worry about it when you arrive.

For example, know if there's Uber available or what bus to take to get to the city center. If you forget, ask the tourist info kiosk that many major airports have for assistance.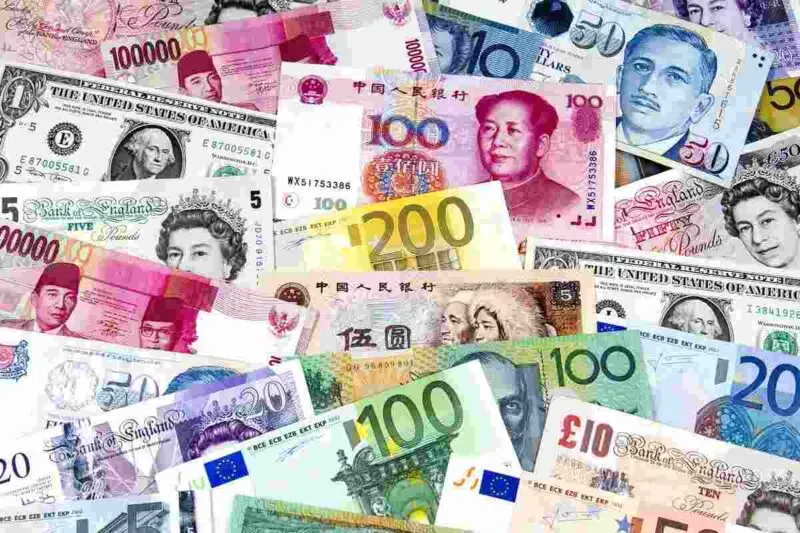 Get to know the local exchange rate – Understanding the exchange rate can help when trying to work out exactly what you are paying for things. It will still take a little getting used to, but a bit of research is sure to give you a head start. XE is also an excellent app to have on your phone for quick currency conversions.
Haggling and Local Money Travel Tips
Eat at restaurants at lunchtime – In many cases, some of the most expensive restaurants serve the same food at lunch as they do in the evening, just at half the price. This way you can treat yourself for cheaper!
Ask for advice regarding prices – Always ask a neutral party for a price if you're unsure about what price to expect. For example, ask a waitress how much they pay for a taxi from A to B to get a base price for a taxi negotiation.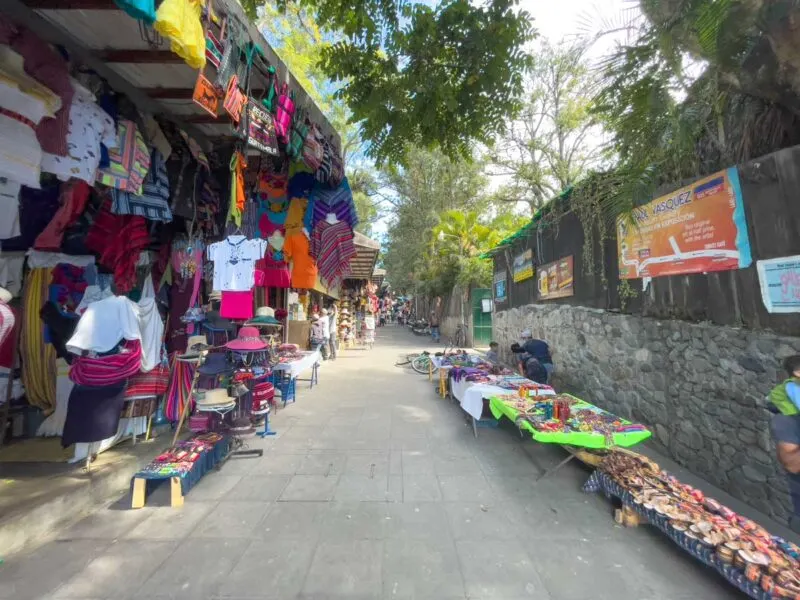 Shop locally – Be sure to shop locally for everything you buy abroad, particularly food. Farmer's markets, mom and pop markets, and whatever produce is in season. This is the best way to stock up on food for less, pretty much how the locals would.
Don't be a cheapskate – It's OK to be frugal and haggle and know the value of something, but being a total and complete cheapskate will be foolish, and you'll waste time. You don't want to offend anyone by asking for one of their products for a super cheap price; this is how they make a living. Make sure to haggle, because it's appropriate in many countries, but don't be an @$$ about it.
Use a City Pass – Cities all over the globe have City Passes, which are a great way to see all the city has to offer at a reduced rate to what you would pay if you visited all the attractions separately. You usually get a few free attractions, discounts to attractions and eateries, airport transfers, and free transport for one fee. They also sometimes allow you to skip the line at some more touristy places. It's worth looking into to see if it's a deal for you.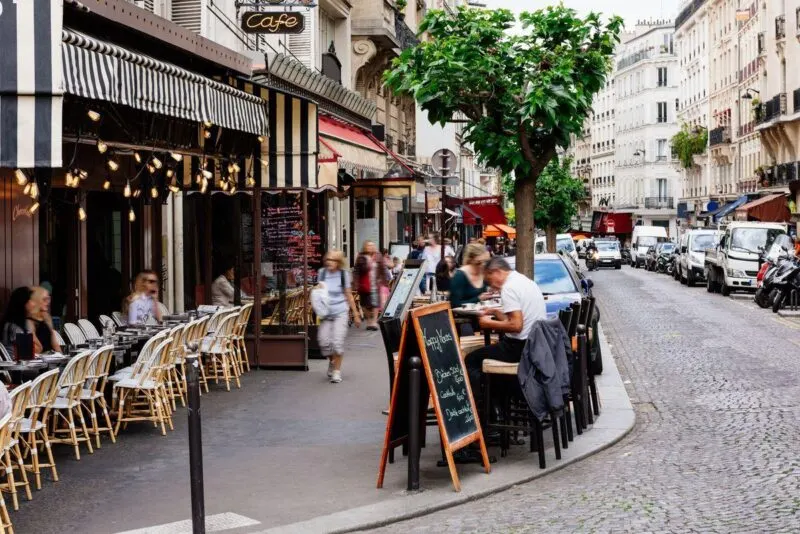 Don't eat near a tourist attraction – This is one of the top travel tips that people know, but it's worth repeating. Unless you are happy to pay exorbitant amounts for your food and drink, eateries around tourist attractions should be avoided at all costs. Usually, the closer you are to an attraction, the more expensive the food will be, and it can be of worse quality.
Take it slow – Travel slower if you're low on dough. Slow travel is a sure way to spend less as you won't be trying to cram a lot of attractions into one day, and the benefits are getting to know a country better. This is my favorite way to travel.
Don't book everything in advance – If you're OK with being a bit spontaneous to save some cash, don't book much ahead of time. 90% of the time, a place is cheaper when you're a walk-in but of course, it's a risk they could be booked, and "shopping around" can be time-consuming. Gamble wisely.

This works very well in some areas of the world like Southeast Asia. This will also work best if you travel for a more extended period. If you're abroad for just a week, this travel tip might not make sense for you.
Top Travel Tips for Accommodation
Join an accommodation rewards program – If you frequently use the same booking site when you book accommodation, check out if they have a rewards or membership program. You could end up getting a free stay now and again.

My favorite one is using hotels.com simply because after every 10 nights; you get your 11th for free!
Rent a place with a kitchen – Kitchens save money. Buy groceries, cook easy stuff, save a ton of cash! Even just cooking your breakfasts could save a lot of money and even time.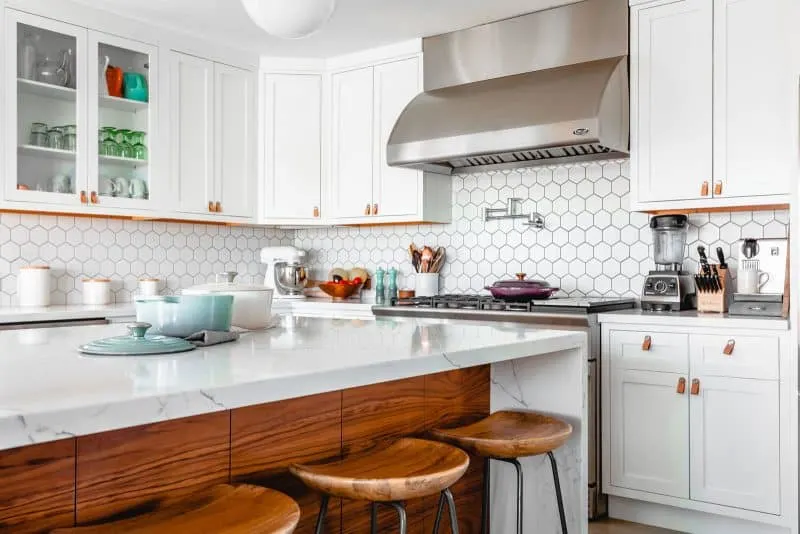 Save the address to your place somewhere – Write it down, take a picture, pin it on your Google Maps, whatever it is, you'll need the address later that day, and it's an easy thing to forget. If you are staying in a hotel, ask for one of the hotel's business cards that you can carry around with you.
An apartment/house is usually cheaper – When staying somewhere long term, aim to get a house or apartment. Hotels will always be more expensive.

Long-term apartment rentals can easily be found by word of mouth, asking the guy at the coffee shop because his mother's, sister's, cousin probably has a place for rent and even Facebook groups for city-specific places. Even the monthly option on Airbnb is often heavily discounted. If it's not, it doesn't hurt to ask either.
Location is key – You may have found what you think is some incredible accommodation at a great price, but if it's so far out of town you'll have to use public transport to get there, you may not be saving any money at all. Plus, it will be a lot of effort and a waste of precious time to travel to the city center every day.
Avoid the ground floor – When checking into a hotel or hostel, one of my best travel tips is asking for a room that's not on the ground floor. Ground floor rooms are a lot easier to break into, are often noisier, and you won't have any sort of view.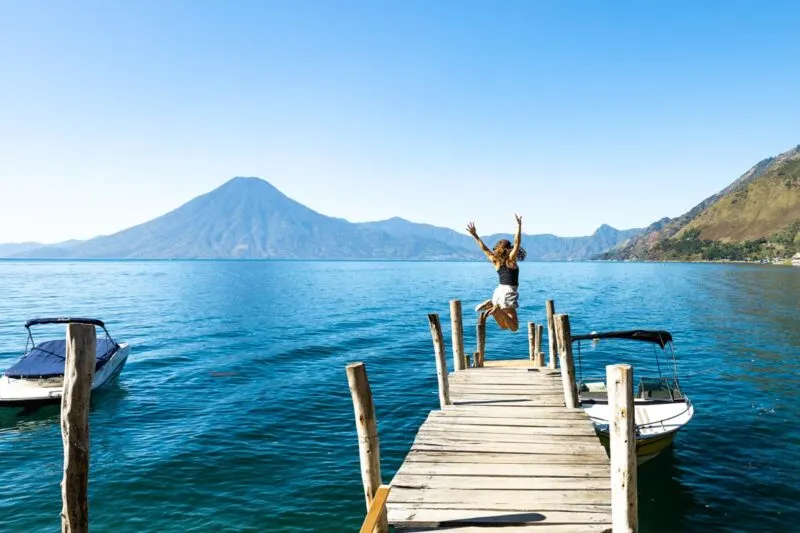 Get free accommodation – Yes, I said free! There are a few ways, but these are two favorites:
Worldpackers – Do a work exchange and get a free place to stay!
Trusted Housesitters – Take care of someone's pet while the are away and stay at their house for free!
RELATED: 11 Ways to Get Free Accommodation While Traveling The World!
Top Travel Tips Regarding Scams, Safety, and Rip-offs
Stay away from the desperate – For example, a taxi driver in your face begging you to take his taxi. A random person is telling you to book with their tour… Anything desperate—stay away from.
Too good to be true type situations – Check yourself and don't fall for it. I think this just goes for life in general, right?! An example is a "free tuk-tuk ride" in Southeast Asia. It's free because they'll take you to some shops hoping you buy their friend's overpriced goods.
Make sure tickets are official – Be wary of purchasing "tickets" off people. Make sure it's official – a website, an official-looking stand that has locals buying things…etc. Not just your random new friend.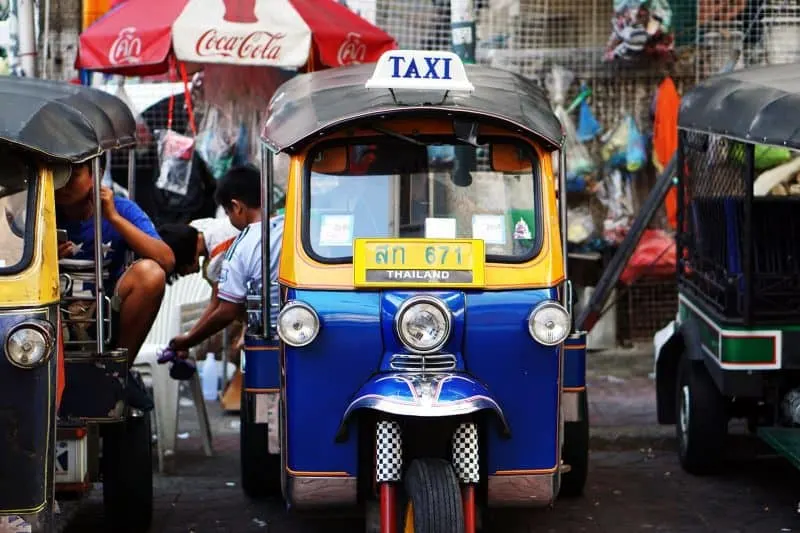 Be careful of food scams – Be suspicious when someone REALLY wants you to eat at their friend's place, offers to take you there, etc… Sometimes they are taking you to a place known for being overpriced, and they will get a commission for bringing you there. Of course, read the situation, it could be genuine, but this is a popular scam.
Don't buy things on the 'tourist street' – Restaurants in touristy areas will be more expensive than those a few streets away, but even worse than that is purchasing tours or bus tickets. They may actually be cheaper on this street, but you'll pay in other ways. The bus will be crappy, take ten times longer, and the worst part, there will be thieves on the bus.

Where do the locals buy their bus tickets? The bus station! Go there. Your hotel might charge a bit more, but they sometimes sell tickets too for convenience, it can often be fine, but sometimes you still might find yourself on the shittier bus.
Never order off a menu without prices – If a menu doesn't have prices, then it will likely be expensive, and even worse, if the restaurant owner can tell you are a tourist, there is a chance they will bump the final bill up further, and there is nothing you can do about it. On this same note, sometimes they have two menus, one with inflated prices.
Don't take up random offers – One of my most important travel tips is never take anything that's offered to you. YOU ask for something. When someone out of the blue asks if you want something, like someone insisting you put a bracelet on, or being tempted by a local offering a super cheap tour out of the blue, be very wary, this can be the start of a scam. Only trust those whom you ask for things.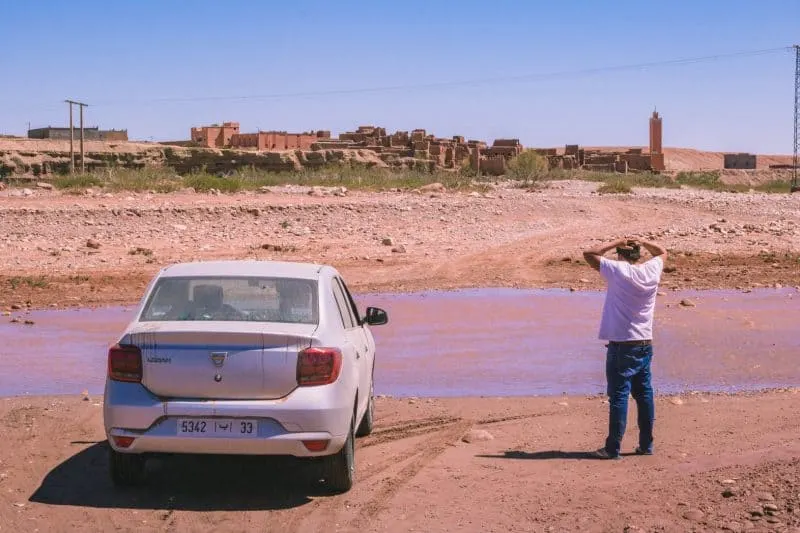 Take pictures of your rental vehicles – And video too. Everything you rent, make sure to thoroughly document by taking pictures and video so the company can't try to charge you for a dent or scratch that you didn't do.
Avoid the night – Honestly, if you want to be safe when traveling abroad, you'll be better off not doing anything at night. It's unfortunate, but if you eliminate going out at night, you'll be way more likely to be safe and not have anything terrible happen. If you go out at night, make sure you're with other people.

Another thing to keep in mind is to avoid arriving late at night. Make sure you land or your bus arrives or whatever it is during the daytime for extra safety.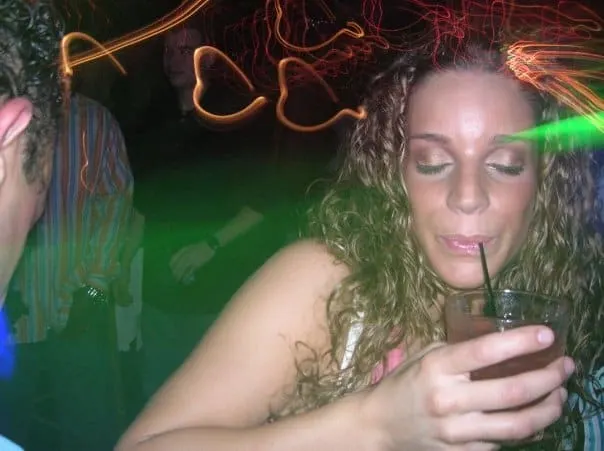 Avoid getting wasted – I know, unfortunate, you should be able to party without worries, but honestly, you're opening yourself up for trouble if you're drunk. And you're likely to be drunk at night too… it's simply when most bad things happen even if you weren't traveling. You have bars at home, spend time getting to know a country instead.
Do a quick Google – Always do a quick Google on top scams for *insert country* before jetting off. There are tons of general tips and things to keep in mind sometimes, there are country-specific travel tips to keep yourself safe.
Top Travel Tips Regarding Electronics
It stays on you – Electronics should always be on your carry-on bags. When you fly or take a bus. No matter what or where make sure these stay on you at all times until they are safely locked in your room.
Back up everything – Don't lose those memories. Back them up on different devices! Backblaze and Google Drive are good options.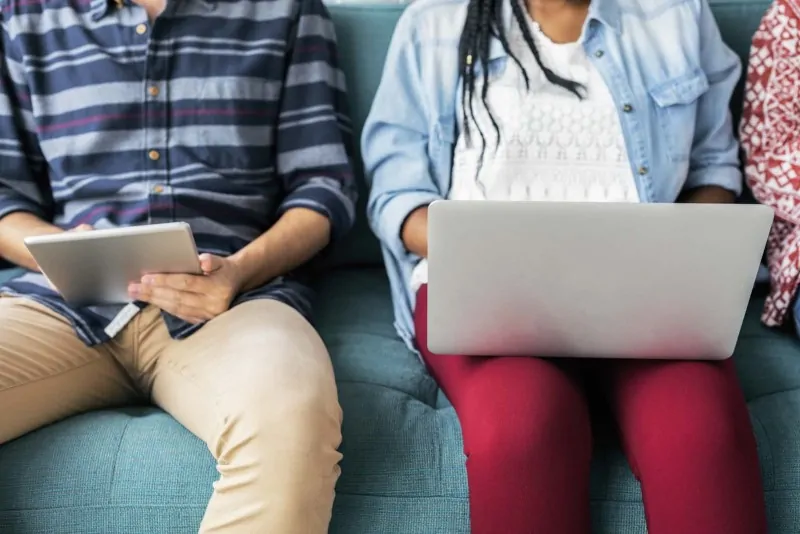 Bring a Kindle instead of books – I know, real books are great, but the weight is unbearable. Plus, if you're an avid reader, you'll never run out of books with a Kindle, or need to find a store that sells books in English/your language.
Pack a power cord – If you have more than a phone, you'll be happy to have numerous plugs to play with. If you're in a dorm or traveling with a friend, you'll be a savior for having one of these. Make sure it has surge protection too.
Pack electronics wisely – When going through security at the airport, you'll be asked to remove your electronics from your hand luggage. Stay ahead of the game and have all your electronic devices at the top of your bag/easily accessible. Don't be that person who has to empty half their bag when going through security!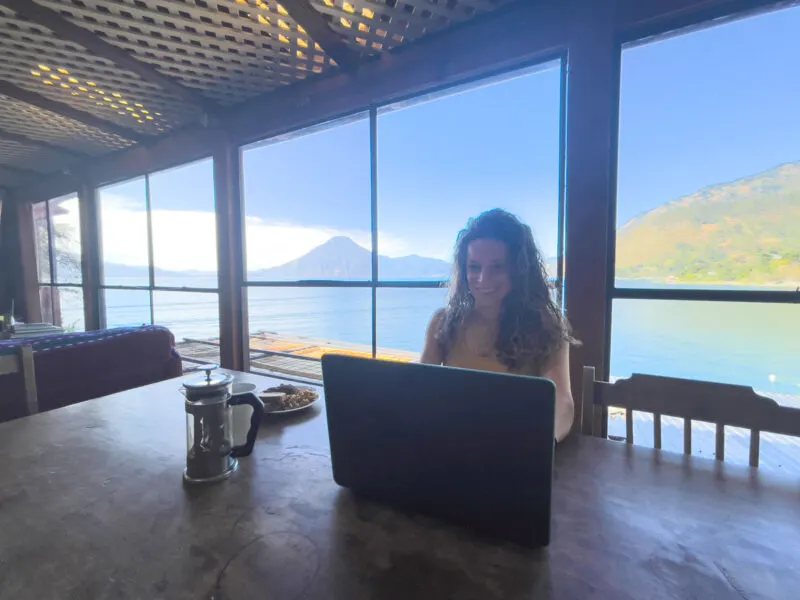 Get a portable phone charger – A power bank will keep your phone charged which is AKA your maps, telephone, contact with the outside world, camera, probably has your list of activities for the day too… So yeah, don't let your phone die. It's also great to make sure you're charged for long buses etc.
Don't plan on buying electronics abroad – Depending on where you go, you'll either get a fake item, which can be common in Asian countries or get charged more, like in New Zealand and Australia. This travel tip is highly relative and depends on which country you're from and going to, but it's something to think about. I paid a few hundred more for my Macbook when I had to get one in South Africa.
Top Travel Tips for Food Abroad
Ask where the locals like to eat – Don't ask "where should we eat" because they may direct you to the touristy/western/expensive place. Ask where they eat.
Buy fresh – Market food is my fav, but I rarely buy from the people who've had their food sitting out/ones that clearly don't reheat it. There are many people in markets whipping up fresh food or, at the least, reheating.
Stay hydrated when you travel – It is imperative to stay hydrated when you travel, especially on long flights. This not only will you feel more alert and have many health benefits. Make sure you bring your water bottle to cut down on plastic waste.
Don't drink tap water – When traveling in developing countries, always avoid tap water. They may be contaminated with bacteria or viruses that your gut isn't used to and could leave you feeling pretty ill. Google, ask around and find out before sipping even just a little bit.

The best way to save on plastic use and make sure your water is clean is using a filter water bottle. I use Grayl, and it's saved me a million times!
Ask about the ice – It is easy to forget when ordering a cocktail, but the ice in developing countries can sometimes be made with tap water. On a similar note, don't go overboard and don't have ice ever; just ask to make sure! The

most likely situation

will be the ice is fine, so don't skip out on delicious smoothies or an icy beverage in sweltering weather!
Make your own meals – Sure, it is nice to dine out whenever possible when traveling, but it is not always the kindest on your wallet. Making your meals is cost-effective and allows you to have control of what you are eating.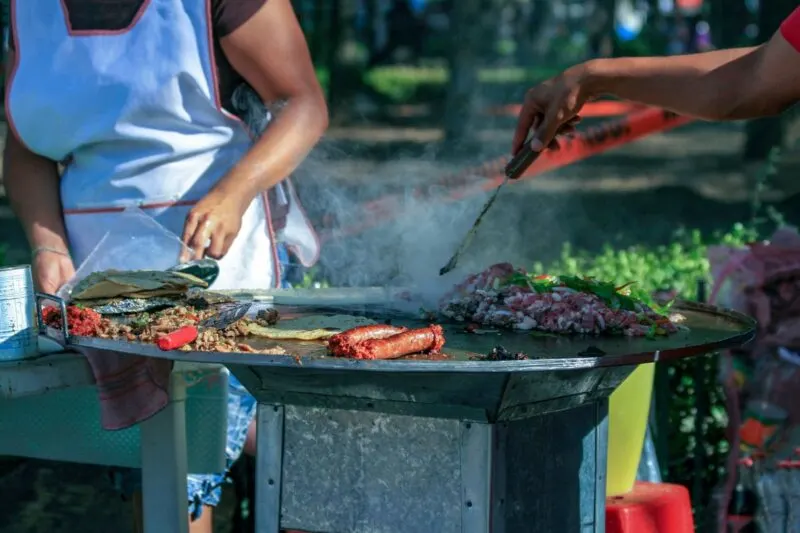 Don't be afraid of street food – Street food can be some of the tastiest, cheapest and freshest food available when traveling, and you shouldn't be scared of it! Try to only go to vendors with a crowd around it, as you'll know that these are the most trusted. Again make sure they are cooking it up fresh or reheating.

And not trying to turn anyone off of meat, but nine times out of ten, meat is what is going to make you sick. Trust me as a pescatarian/mostly vegetarian of over 12 years and queen of eating at street stalls! I was ALWAYS the person who wasn't sick in the group that ate together at street stalls. Guess what the others ate? Yep. Meat.
Try the local food – Food is a great way to get to know the local culture better, and you'll get to try hundreds of new amazing dishes that you would never be able to if you just played it safe with a burger or chips every night. Get out of your comfort zone and try something new!
Top Travel Tips for Things To Do
Find a vista – Most cities will have tall buildings that you can climb and see the city sprawled out around you. When out and about in the great outdoors, a clifftop, hill, or even mountain may be your best option! Look for the highest point to see that sweeping view.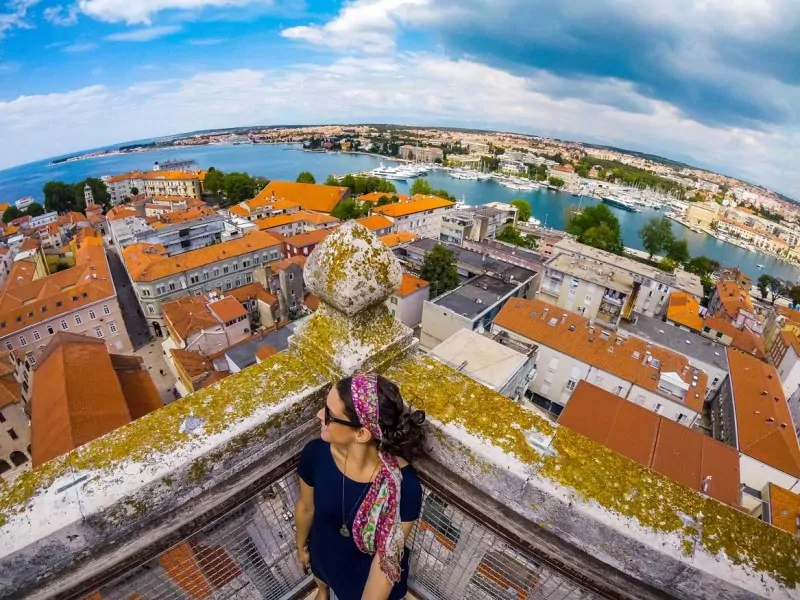 Get lost – Ditch the map for the day and see where your feet take you. It is on these little ventures that you might find some of the most incredible things on your trip. Just make sure to pin your hotel/familiar area on your map, and then get wonderfully lost! It's my favorite thing to do in each town I visit.
People watch – Sometimes, all you need is to sit in a town square or on a balcony and watch the world go by. It is one of the best ways to feel as though you are part of the local life, even though you are a tourist creeping on others… Just kidding 🙂
Free walking tours – These are a great way of seeing the city when you first arrive. You'll likely visit all the main attractions in a short space of time with someone who knows their stuff. You know it will be a quality tour as the tour guides just rely on tips.
Use Atlas Obscura – I always check Atlas Obscura – it's packed full of ideas for things to do and see that you wouldn't find in your usual guidebook or things that are a little off the beaten path. I love the wonderfully weird, so this is fun to give you something unusual to do.
Be flexible – Things are not always going to go as planned when traveling, which you need to expect. Just plan for delays and don't be upset if things go wrong, as it is almost inevitable that they will.
Visit sights at sunrise – Visiting a site a sunrise (or at the least early) means it is likely to be less crowded as everyone is busy getting their beauty sleep. This is also a good time for photos as the lighting is great.
Visit the tourist office – The staff here will be more than happy to answer any questions you may have free of charge, and at the very least, you will be able to pick up a free tourist map. They can give you the best travel tips for the area, activities, and events, help you with public transport, and much more.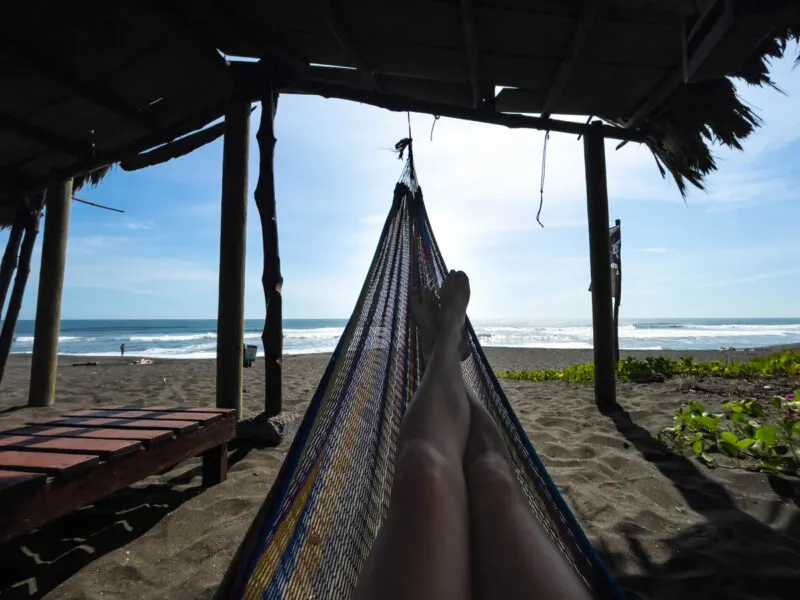 Relax – There are so many things to see and do in the world that you may forget to find time for yourself. Relaxing is a massive part of the traveling experience, just pause for a moment and take it all in. There is nothing wrong with having a beach day or just sitting around on a hammock with a good book. This can be the best way to recharge and prepare yourself for the adventures to come.
Hostel activities – It may not be for everyone, but some hostels have organized activities, which can be a great way to meet people. From beach picnics to rooftop yoga sessions, it is something to consider when looking at which hostel to go with. If all else fails, at least you have the hostel bar crawl!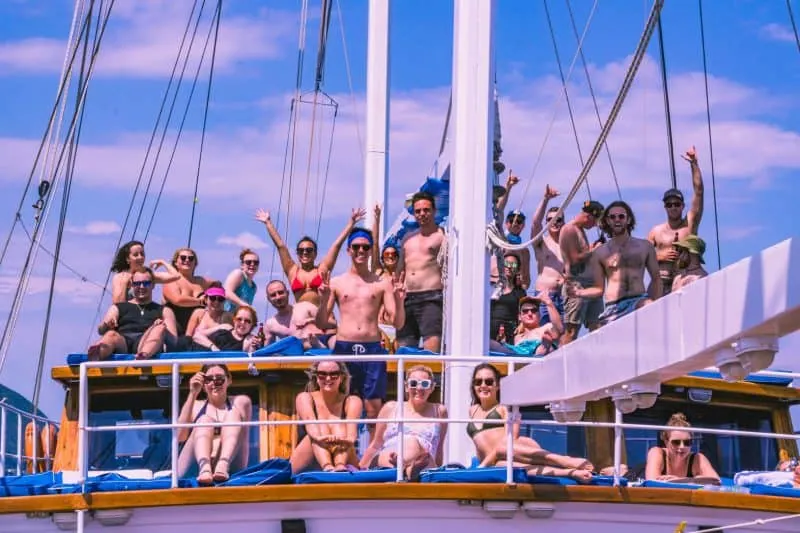 Best tours to book through – The most reliable tour operator sites are Get Your Guide, Viator, Klook (mainly Asia), and G Adventures (multi-day group trips). If you want to book tours online to get everything reserved, these are the ones to use.
Clothing Travel Tips
Use a laundry mesh bag – I use a laundry mesh bag for dirty clothes; they can come in handy when on the move and to separate items. It's also used for my delicates in the wash, so they don't get gross and too "used" looking.
Be ready to wash clothes on the go – Don't pack something that can't be washed in the sink. No joke, if you can't wear it three times, then wash it in a sink, then leave it behind. Bring easy to wash, not super wrinkly material, durable, sensible clothing. Nothing dry clean, no special need clothing!
It's OK to hand wash – You're not being cheap, you're being thrifty and skeptical if you'll get everything back, and you are watching out for how your clothes are handled. I'm a little OCD with how things are washed, and I rarely like my things going through a hot dryer.

Use your hands and the sun… it's OK. Keep in mind that most other countries worldwide don't use dryers either, so even if you take it to get washed, they will likely use the sun to dry your stuff.
Use Merino when in cold weather – There's something about Merino wool that just works for cold climates. I guess it's the quick-drying, lightweight, comfortable, and smell-free features… Buy them if you're hiking especially.
Bring a sarong – For an item that won't take up much room in your bag, a sarong will undoubtedly come in handy in multiple situations. If you are cold, you can put it around your shoulders for an extra layer, they can be used as protection from the sun, plus if you are going to a place of worship, it is respectful to have your shoulders covered in many countries.

I use it as a beach towel, a bathroom towel if one isn't provided, a swimsuit cover-up, and even a "blanket" on a chilly bus ride. I like this better than a quick-dry towel because I feel like those often get a bit smelly, and they often can't be used in all the other ways I mentioned either!
Choose clothes that do double duty – As with the sarong, try to choose other items of clothing that can serve multiple uses. Use a tank top that can be worn during the day and as PJs (or sleep half naked as I do), and don't pack anything that is used in one specific way. If you're worried about getting bored with what you wear, consider multi-wear clothes to switch things up. (I have reversible swimsuits that are amazing!)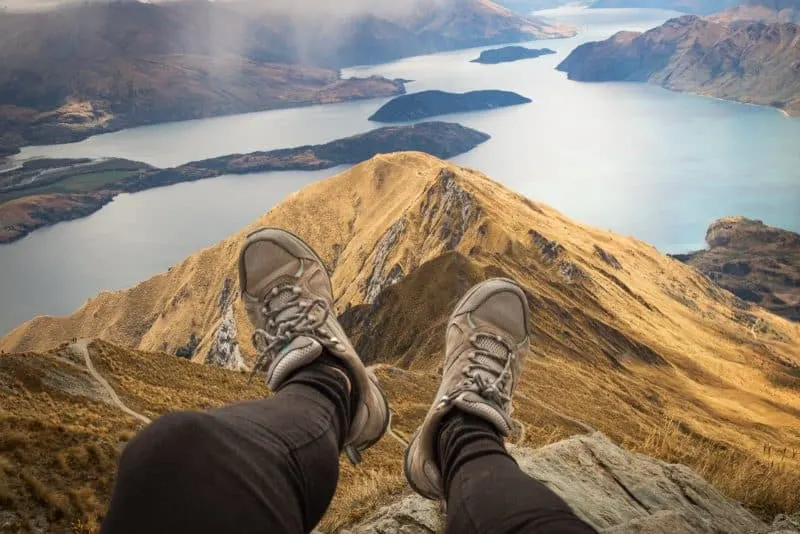 Good shoes – Shoes should not be underestimated when it comes to travel. You will be wearing them all the time, and chances are you will be doing a lot of walking. Invest in some good shoes before your trip and be ready for anything. I usually travel with flip-flops, a closed-toe casual walking shoe, and either a sandal or hiking shoes, depending on my destinations. Usually no more than three pairs.
Best Travel Tips for Apps, Hacks, Internet and More
Download an offline map – My go-to map app is Maps.me. There are cool things to discover on the map, and it has GPS functions all offline. Just download it all while on wifi. I also download Google Maps offline as a backup, particularly if I need driving directions.
Buy a one-way ticket – You don't always need to fly roundtrip. Particularly if you're on the road for a bit longer, buying one way can often be cheaper and more adventurous. But with that said, don't forget about buying an onward ticket depending on where you're going if it's a requirement for entry.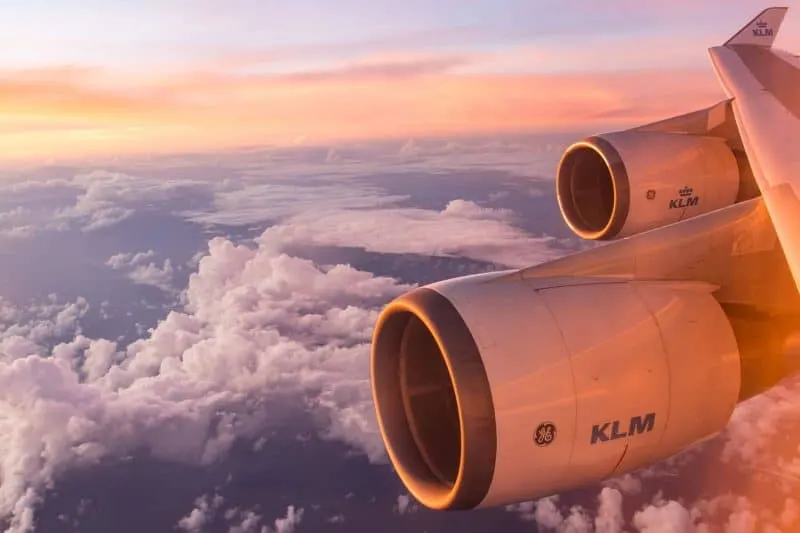 Look for other nearby flights – You don't always need to fly direct. Sometimes flying into the main city and taking a bus will be significantly cheaper. Or flying to a nearby area and then buying a separate leg could be more affordable as well.
Flexibility with flights – Being flexible is the #1 travel tip for flying! This is how you find the cheapest flight. I know tons of others try to tell you to book on a Tuesday, use a VPN, etc and those could work, but the only guaranteed 100% way to save on flights is being flexible with your dates and even the place you fly to.
Get a VPN – While away, you will be using a load of unprotected WiFi networks, and a VPN is a great way to ensure that you stay protected. It will also allow you to change your location as you move around. this can be handy for remote work situations or even trying to see if a flight is cheaper when "you're in another country." But ultimately, it should be used on sketchy wifi, like the free wifi in airports or cafes.

Lastly, a fun tip is to use a VPN to get different choices on Netflix too!
Investigate using GoogleFi – This could be the answer to having wifi everywhere. I use GoogleFi because I love having internet straight off the plane and never have to worry about topping up. I'm covered in over 100 countries. It's not always the fastest, but it's the most convenient SIM I've owned so far.

If you're in very cheap countries, the local SIM should be fine, but GoogleFi is so you don't need to purchase a new SIM in every country. Do note you will have to pop in and out of the US otherwise, they flag your account if you're abroad too often. I haven't been flagged yet but I'm visiting the US at least once a year.
Invest in a SIM abroad – Buying SIM cards isn't that scary. Many countries worldwide have extremely cheap SIM card options for your phone. Don't be afraid to just buy them straight off the plane. They are often easy to top up, and this will be the cheapest option. GoogleFi is best if you're country-hopping a lot, but if you're going to be in one place for just a few months, a local SIM will be the cheapest.
Make sure your phone is unlocked – Don't leave your home country without an unlocked phone. It's the only way to travel and get SIM cards along the way.
Use Google translate – Download Google translate for offline use. The camera setting is invaluable, and you can even save a few phrases and things to be offline so that you can use them later.
The power of Skype – Download Skype and put $10 on it. If you ever need to call your bank, parents, a friend, you can reach them without a $2894894 phone bill. Just get on wifi and give them a ring. I had to call my bank and only used a dollar or two for a 20 min convo. If you're on a local SIM or have an expensive carrier for phone calls, this travel tip is perfect for you.
Bags and Packing Travel Tips
Never use an "open" or over-the-shoulder bag – Ever. Anywhere. They get in the way, increase the chance of your goods getting stolen, and overall is just not a great accessory for travel. It's common in areas of the world for motorbikes to swoop past and grab them off shoulders.
Be careful in crowds – I always have my bag in front of me, or my backpack turned around and worn in the front. On crowded transport, in markets, in any area where people are close together—always have your bag in front and even place your hand over it. This is a prime opportunity for pickpocketing.
Use cross-body bags – This is the only type of purse I use. A crossbody bag or a crossbody fanny pack of some sort. Something that zips close, and something that is securely around your body. It's the safest bag to use.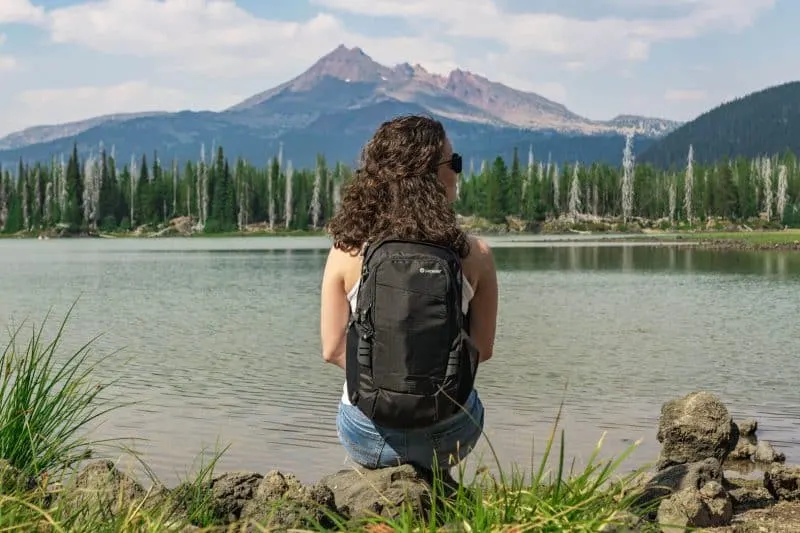 Use a backpack – Backpacking is sometimes the best answer. No matter how great wheelie suitcases are, it's sometimes literally better to travel with a backpack or, at the least, be mentally prepared to drag your wheelie suitcase around cobbled streets, across a beach, or held above your head as you walk to a small boat… Keep in mind the type of traveling you'll be doing to decide which one is best.
Invest in anti-theft gear – Buy yourself some anti-theft gear for your sanity. Get yourself an anti-theft backpack, purse, or even both. I've been traveling with both for years, and it's great for peace of mind and safety.
Grab yourself a dry bag – I'll recommend dry bags until the day I die. It's a beach bag, rainy day purse, a dry place for electronics, a laundry bucket, a souvenir bag… I have traveled with one for ten years now.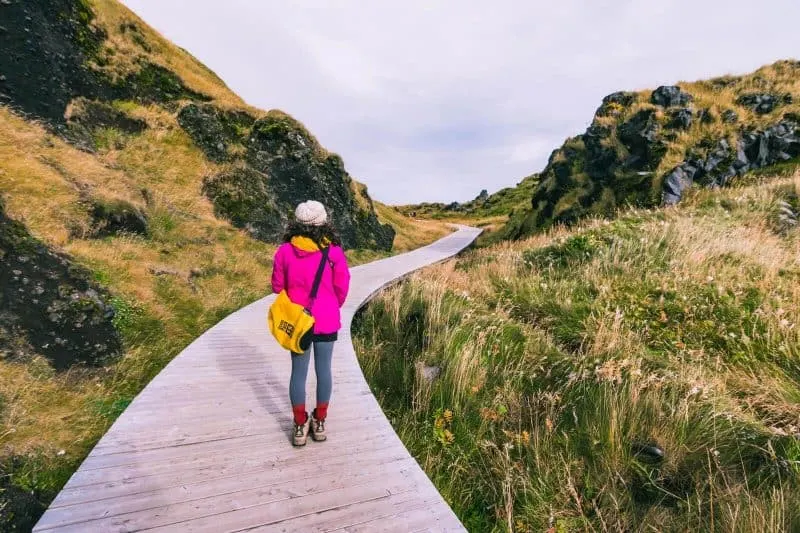 Use a bag – Actually, use your bag, not your pockets. Things in your pocket are an invite to thieves to take them… Keep your pockets empty and your bag close to you at all times. If you're a dude, keep things in your front pockets only and be on alert.
Make your luggage noticeable – If you are traveling with baggage that you need to put in the hold or check-in, a quick tip is to wrap a colorful band or ribbon around it. Make yours stand out from the rest so that you'll quickly be able to spot it when it gets unloaded from the plane. This is particularly true if you have a basic black bag like the thousands of others traveling that day!
Pack cards and money separately – Hide a bit of each in a few bags and always have more than one card. That way, if one gets lost, you have the other as a backup in another bag.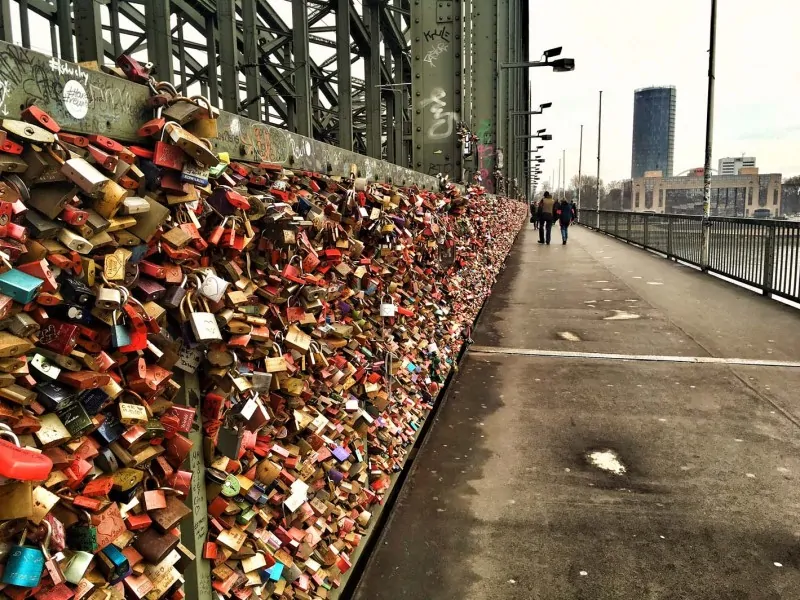 Carry a padlock – Always carry a padlock with you when you travel; you never know when it may come in handy. It won't take up much room in your bag, and when you stay in dorms, it can be a necessity. One with a combination lock usually works best as then you don't have to worry about losing keys.
Pack a water bottle – Preferably with a filter so you can use less plastic when you travel. Some water bottles are better than others, so make sure you research. I use Grayl; these water bottles save my life and save me from wasting so much plastic.
Bring some earplugs – Even if you're not a light sleeper, new places will have noises you're not used to. Whether it's other people in a shared hostel room, or just unfamiliar traffic sounds, a good set of earplugs will help you wake up fresh and ready for adventuring.
Use vacuum/compression bags – These are ideal if you need more space. Packing cubes or vacuum bags can make your stuff shrink with a few squeezes of the bag (no, you don't need a vacuum) or an extra zip for compression. I've used both, and both work for me. I use compression bags more nowadays simply because the vacuum bags eventually get worn and get a hole in them, rendering them useless.
Wear your heaviest and bulkiest items – Even if you may look a little silly in the process, every piece of luggage weight is precious, so by wearing your heaviest items, you may just open up a little space to fit in another outfit or save in overweight fees.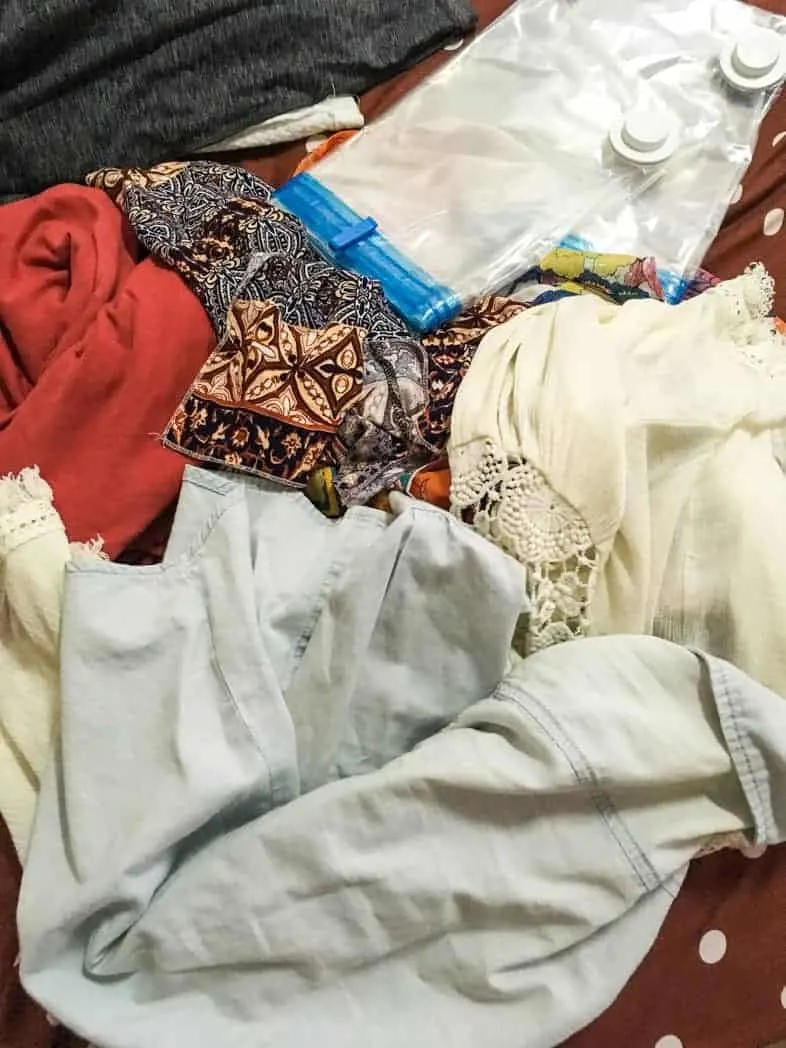 Don't pack toiletries if you're tight on space – You can buy these very easily at your destination. So if you're looking for some extra room, leave the toiletries at home and purchase them when you land. Unless you need super specific things, this is easy to save some room in your bag.
Fill dead space – Make use of every little space in your bag that you can. That means rolling all your smaller items up, such as socks and underwear, and stuffing them into shoes and all the nooks and crannies you can find.
Know your limits – There is nothing worse than a surprise hefty fee at the airport when your bag weighs too much. One of the best travel tips for saving money is to double-check your baggage limits and weigh them at home first.
Pack some hand luggage – Even if you are checking in your main bag when you travel, always pack the necessities and a change of clothes in your hand luggage. Sometimes the unthinkable happens, and your main luggage may go missing for a few days at the airport.

That way you won't have to run to the shops as soon as you arrive at your destination to buy replacement clothing. Your electronics should ALWAYS be in your carry-on only and anything else of value.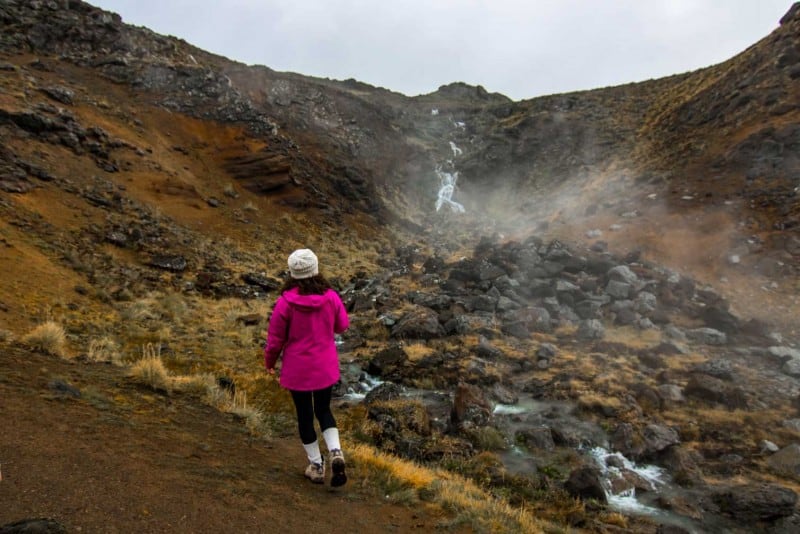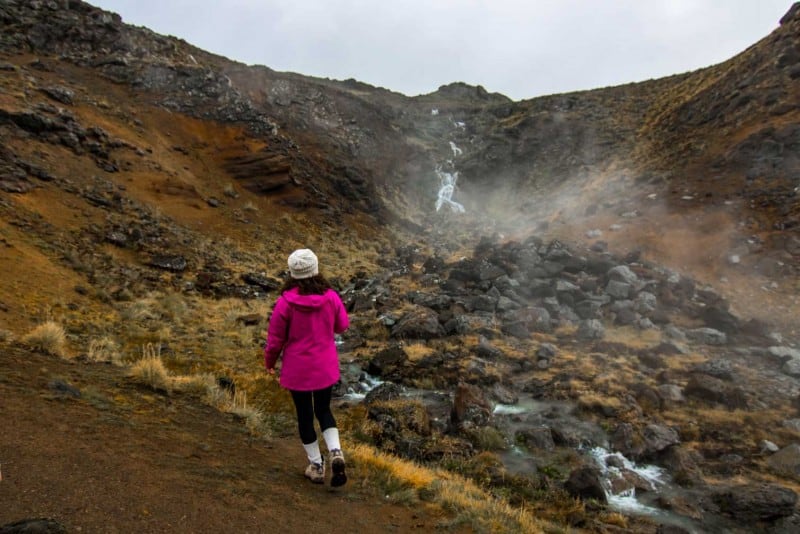 Packing for multiple seasons – I honestly simply don't. I've avoided winters all my life up until recently. The easiest way to pack is to make sure you're staying in similar climates so you don't need so many types of clothes. If I travel to a place where I need warm items, I make it a round trip. Sometimes you can't help it and in that case, pack multi-use items and layers like when I went to Iceland.
Best Tips for When to Travel
Check the season of your destination – No matter when you travel, check the season. It's easy for someone from New York to forget to pack winter gear when visiting Australia in June. Make sure you're not getting your hemisphere's weather mixed up.
Try traveling in low or shoulder season – Not only are prices lower, but there are fewer tourists, making sightseeing easier. This is your best bet for getting the cheapest accommodation, flights, and tour packages. The only risk is you may not get the best weather 24/7, but this could be a risk worth taking.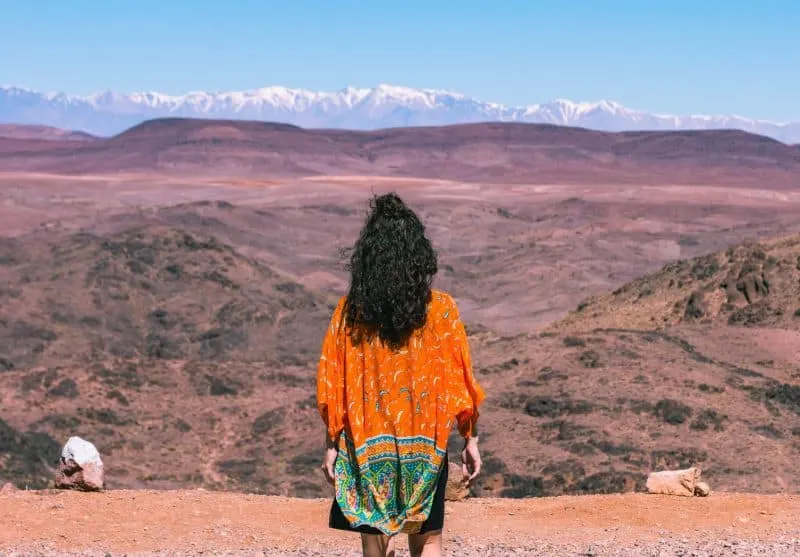 Just do it – There will never be the ideal time to go traveling, be it because of work, family or friends, but sometimes you have just to get up and go instead of sitting around waiting for that 'perfect' time. Chances are, you'll be waiting for a very long time!
Flexibility – We talked about this already, but it's worth mentioning again flexibility will be your best for finding the best deals.
Top Travel Tips for Transportation
Avoid taxis if possible – Taxis are usually a budget buster. Is there any other way to get from A to B? Double check, as taxis are a headache to haggle with and may overcharge you once they realize you are a tourist. If it's inevitable, ask a neutral person how much it should be for a base price to negotiate. Google taxi scams for XYZ country too to be double aware. Follow them on your phone through Google maps.
Download Grab/Uber – Grab is an excellent app in countries in SE Asia, as you can hail a cab to wherever you are and know how much it will cost you before you accept it. You probably know about Uber. And Lyft works abroad too!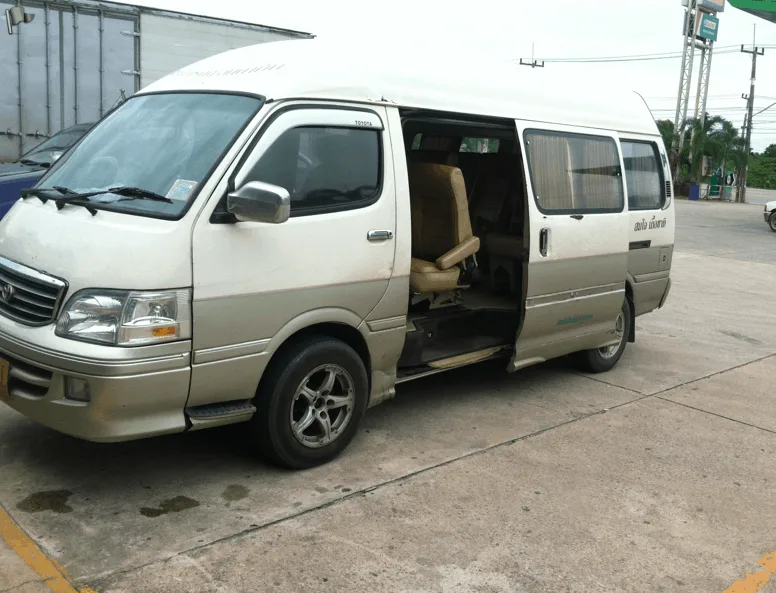 Lounge on a layover – If it's long enough, explore; if it's not, use it as a time to stretch, journal, get work done, make the random friend at the coffee shop or bar… Better yet, treat yo'self and go to a lounge. You could get Priority Pass or may potentially have it through your credit card.

If not, you can buy day passes for many of them as well. Lounges are great if you get to the airport early or on layovers, in fact, it's life-saving! It includes better bathrooms and wifi, free food, and even booze!
Take into account transit days – Just because you have 14 days of vacation, it doesn't mean all of those days are fun. Some of those days will be entirely spent on transposition or jet-lagged. Add day accordingly and perhaps don't go TOO far from home if you don't have a lot of time.
Arrive at the airport with plenty of time – One of the most stressful things in life is getting to the airport with only a little time to spare. Many things could take longer than you think, and you never know how long the lines can be. Missing your plane is not like missing a bus; you can't just hop on the next one that easily.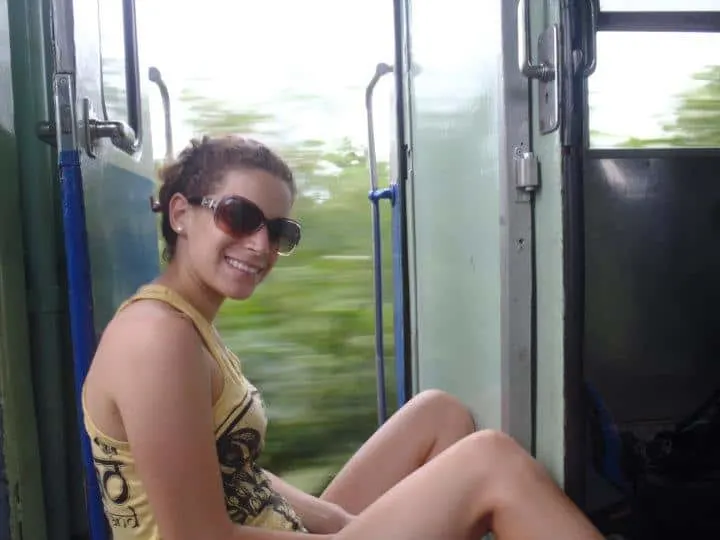 Check-in online – Many flights allow you to check-in online, which will save you precious time at the airport. Sometimes the check-in queue can be scarily long.
Make use of sleeper train/buses – Don't be scared to use a sleeper train or bus to get from A to B. They may take a bit longer than a flight, but are likely to be considerably cheaper and will save you the cost of one night's accommodation.
Top Travel Tips for Making Friends
Talk to people – You might make friends for life on your travels, but to do that, you can't be afraid to talk to people. The easiest way to do this is to join an organized tour or stay in a hostel, it is likely that others will be in the same boat as you and want to make friends. Just be brave enough to strike up a conversation, and you may be surprised by how much you have in common.
Talk to the locals – If there is anyone who will know the best things to see and do in a new location, those who live there. The chances are the locals will be more than happy to provide advice, and you may even come across a hidden gem that you otherwise would not have discovered and get to know the country better.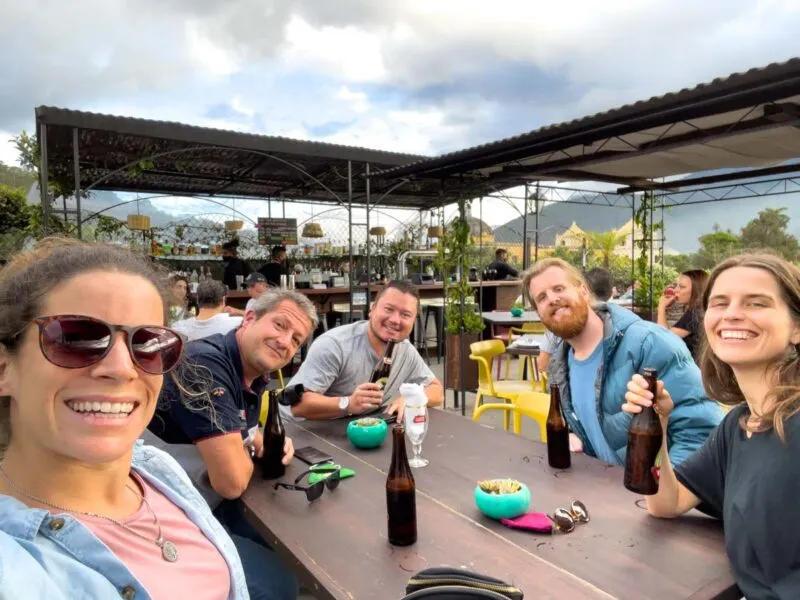 Show respect – No matter what. Never let a situation get you so angered you disrespect the other party. You are a guest in another country, which can cause an even bigger issue. Always remain calm.
Keep an open mind – When traveling, it is a chance to meet people you probably wouldn't speak to at home. Differences such as age and culture become irrelevant as instead, you'll bond over things like shared experiences.
Keep your guard up – Although you should be open to strangers, this doesn't mean letting loose and forgetting all potential red flags. Be in tune with your gut and go with it. Your sub-conscience usually can sniff out a sketchy situation; listen to yourself.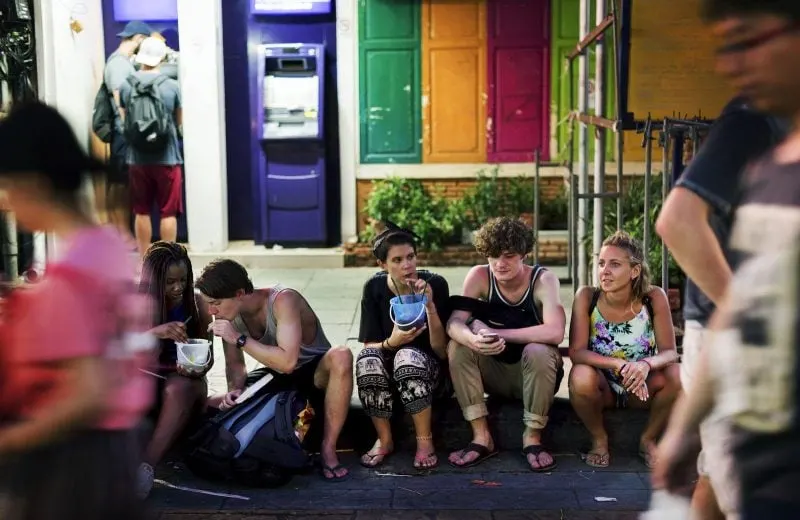 Staying in a hostel isn't always fun – This is coming from someone who isn't a fan; I need my space. Hostels aren't always your only option sometimes a one-bedroom in a hostel or a guesthouse is only a few bucks more. Making friends is fun, but not having stuff stolen and getting sleep is more fun in my eyes. I can be social in the common rooms!
Join Facebook groups – This is one of the best tips for traveling if you want to make friends and be in the know about what's going on in certain places. There are thousands of Facebook groups, some for particular countries, some for specific towns and cities… Join the ones you're interested in visiting, and you'll find out about tons of events and find others who are looking to make friends.
Logistics Travel Tips
Check your passport expiration and pages – Some countries won't let you in if you have three-six months or less until you're due for a new one. If you don't have enough pages to stamp, you'll also be denied entry.

Some countries won't let you in with less than two pages free. Plus, some visas take up an entire page!
Check the visa requirements – Never assume you can just land and enter a country. Always double-check the requirements for visas. All of this is Googleable, and it depends on what country you are from as well.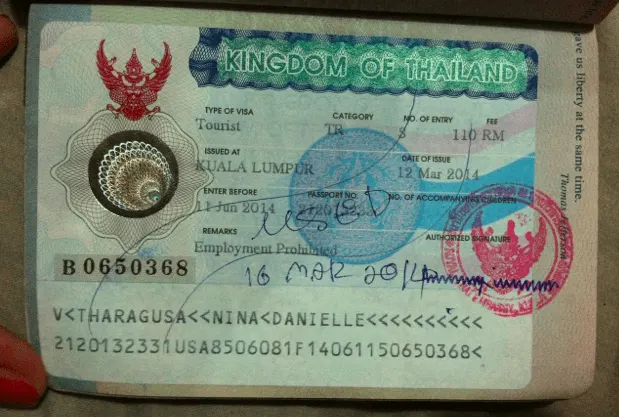 Get travel insurance – This is very important; too many people think they will be fine without it. Accidents can happen, and for the sake of some pocket change, you could save yourself some hefty hospital bills. The easiest travel insurance and one I use is Safety Wing. This is particularly the best one for people traveling for longer. Read more about travel insurance.
Photocopy important documents – You should always keep a photocopy of your essential documents in a separate bag from the originals, just in case they get lost! It could get you out of a sticky situation for something that can take seconds to do, and it is always good to have a backup as an extra sense of security.

I carry them in my bag, have them in an email to my mom, and have a document folder saved on my computer. Passport, ID, visa info…
Leave the guidebook at home – Rather than lugging a whole guide around with you, why not just take photos or download an app? Saves both space and weight. Also, travel blogs like the one you're reading now often have better info than a guidebook that may have been written two years ago by a person that visited a place for 36 hours.
General and Random Travel Tips
Don't bring your passport – I never carry my passport with me. Even if it's a requirement, it's safer hidden in the hotel than on me, in my opinion.
Ask a hotel if you are lost – Walk into any hotel or store and ask for directions; they will be the most trustworthy and gain nothing from lying to you.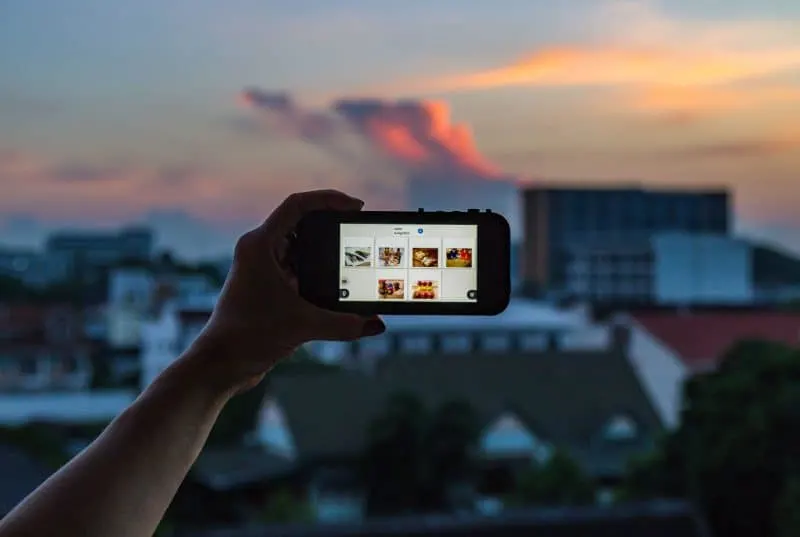 Learn a little of the local language – There is no way you will be able to learn the language of everywhere that you go, but there is no harm in learning a few choice phrases of the local lingo to help you get by. A few good phrases include, 'hi,' 'please,' and 'thank you, but the words for 'bathroom' and 'beer' may also come in handy!
Watch a documentary – Sometimes, before visiting countries or popular places, watching a documentary is a great way to get educated before arriving. Having a bit of a visual will often make you more aware of what to expect of your destination than simply reading a travel guide.
Make use of McDonald's – If you're in a city and are dying for a toilet… run into a McDonald's and do your thing. They usually have free wifi too but buy some fries and don't take total advantage.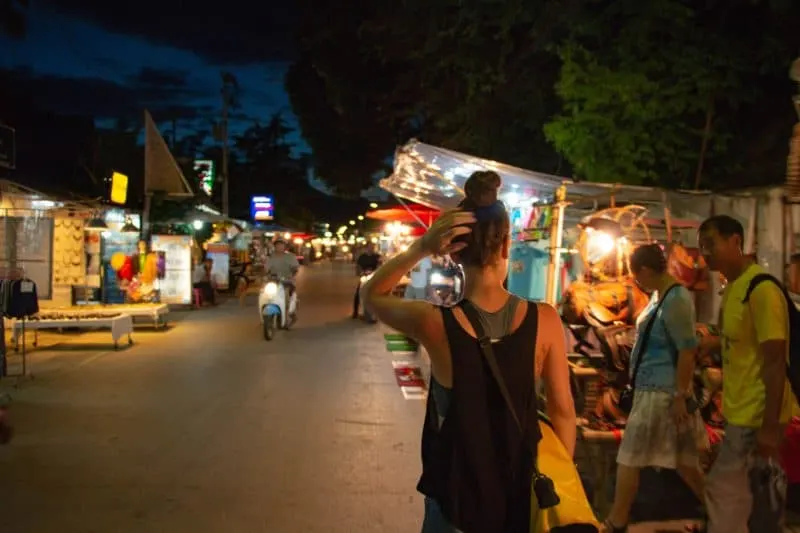 Say no to as much plastic as possible – Some countries are obsessed with plastic. 711s in Southeast Asia will give you a bag for your small snack and water and a plastic straw on top of it. Refuse the extra plastic.
Don't be the over-planner – It will only lead to delusional plans, disappointment, and stress.
Don't have too many expectations – Having crazy expectations is a recipe for disaster. Go in with low expectations and be blown away. Nothing will go perfect; accept that things will go wrong.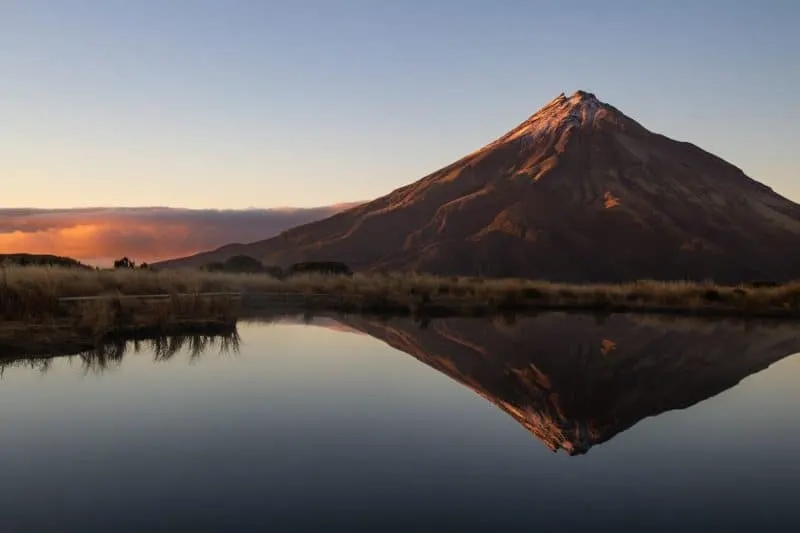 Get up early – Yes, the early bird indeed gets the worm. It's worth making the most of your day when you don't have much time in a place, and getting up early means fewer crowds and better pictures. Not only that, but you'll also have the rest of the day to do other awesome things.
Travel with a smile – It's cheese AF, but it's so true. Smile more, randomly smile to locals, have a smile even when a situation is frustrating; it's part of the journey. Smiles go a long way. Wear it often. Everyone is willing to help but not if you're an angry asshole.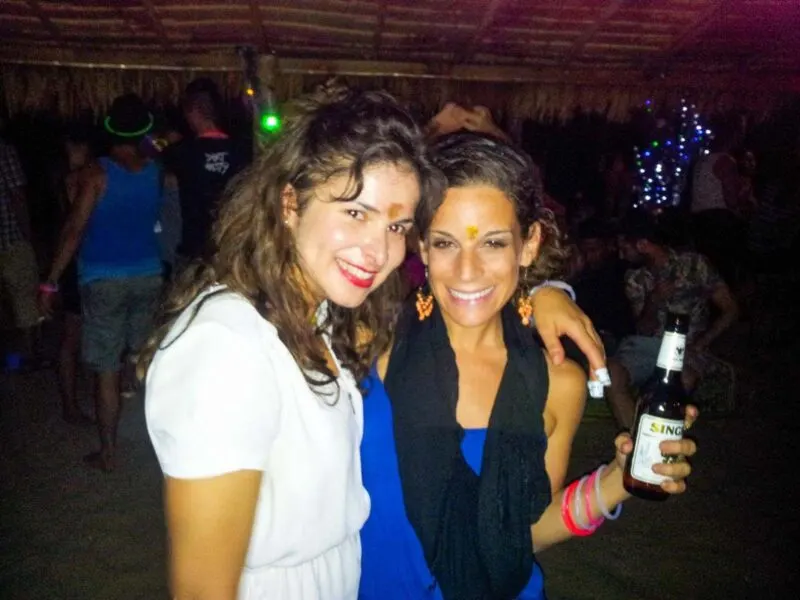 Vaccinations – Always get a doctor's advice if you are traveling somewhere where there may be a vaccine requirement. There will likely be a vaccination you can get to protect you from most nasty things, and if it's a requirement, the airline will probably ask you for proof before you even board the plane!
Write things down – You may think you'll remember every aspect of your traveling experience, but it is scary how quickly you can forget the little things. If you wrote something down, even just a line or two a day, it can be a great thing to look back on in a few years and may help jog your memory about other events that occurred on your trip.
Wear sunscreen – It is such a simple tip that so many people tend to ignore. Even if you are hoping to catch a tan, sun cream is vital and has many long-term benefits associated with it. Some places may have an intense sun that you are not used to. On a similar note, sunscreen is often one of the most expensive toiletries abroad! So bring it from home!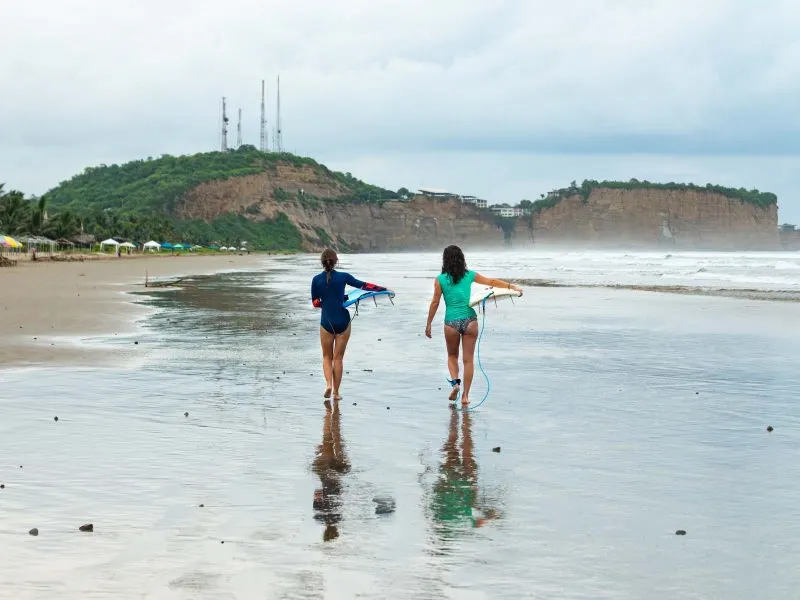 Tell people where you are – For safety reasons, it is always best to ensure at least one person knows where you are and when. An excellent way to do this is to send an itinerary home to your families, such as your upcoming flights and accommodation; that way, if you disappear for a few days, someone will always know where you should be. Before venturing in nature alone, always tell someone.
Wear flips flops in the shower – Imagine how many people use the hostel showers every day! Ew! Stay protected and wear flip-flops; you won't regret it! This is more often for those staying in hostels or in places where many people share bathrooms.
Top Travel Tips for Being Bold
Learn something new – Go surfing in Morocco or ride a motorbike in Thailand. Go diving in Indonesia or hike a volcano… Traveling is all about new experiences, and the opportunities are endless out there in the big, wide world.
Embrace the nerves – It's OK to feel nervous and excited. The nerves will pass, you'll have fun and everything will be OK. Don't let nerves hold you back; it is entirely normal!
Travel solo at least once – For many, traveling alone can seem like a pretty scary experience, but there are so many perks when it comes to solo travel; it should be done at least once. You'll learn about yourself, how to be independent, how to overcome obstacles, and overall do everything that you want to without having to think about anyone else. You'll also learn some valuable life skills along the way.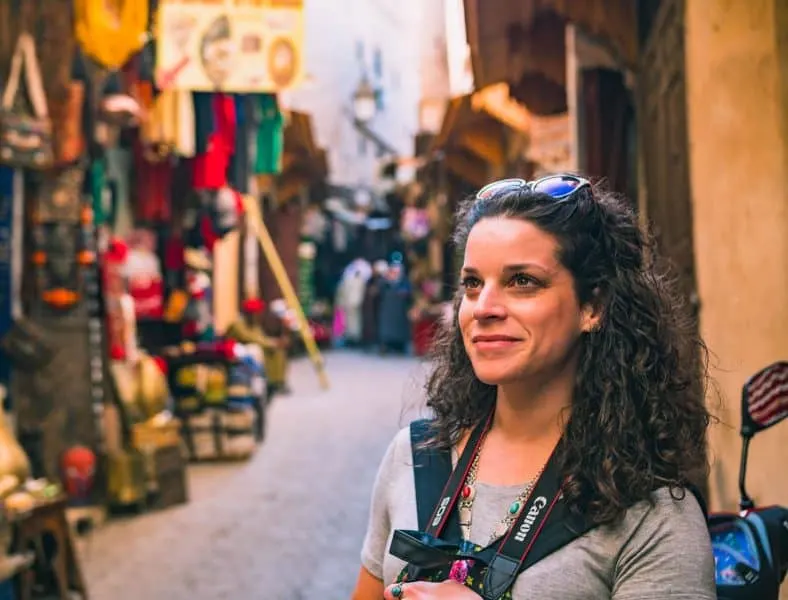 Step out of your comfort zone – There are not many other opportunities in life where you can step out of your comfort zone and do something that you'll remember for the rest of your life. Traveling is the perfect time to do something that you would never usually do at home; you'll likely be surprised about how exhilarating it can be.
Get a job to stay abroad longer – If you think you will struggle with the fact of coming home, there is no problem with staying abroad! Yes, it's true, it's possible to stay abroad longer, and no, you do have to be rich! There are tons of travel jobs out there, both work abroad and remote work.

If you want to stay abroad longer and keep traveling, you're in the right place. This is the blog to read! I have been blogging for about ten years on exactly how to do this. Head here for more info on working, living, and traveling the world.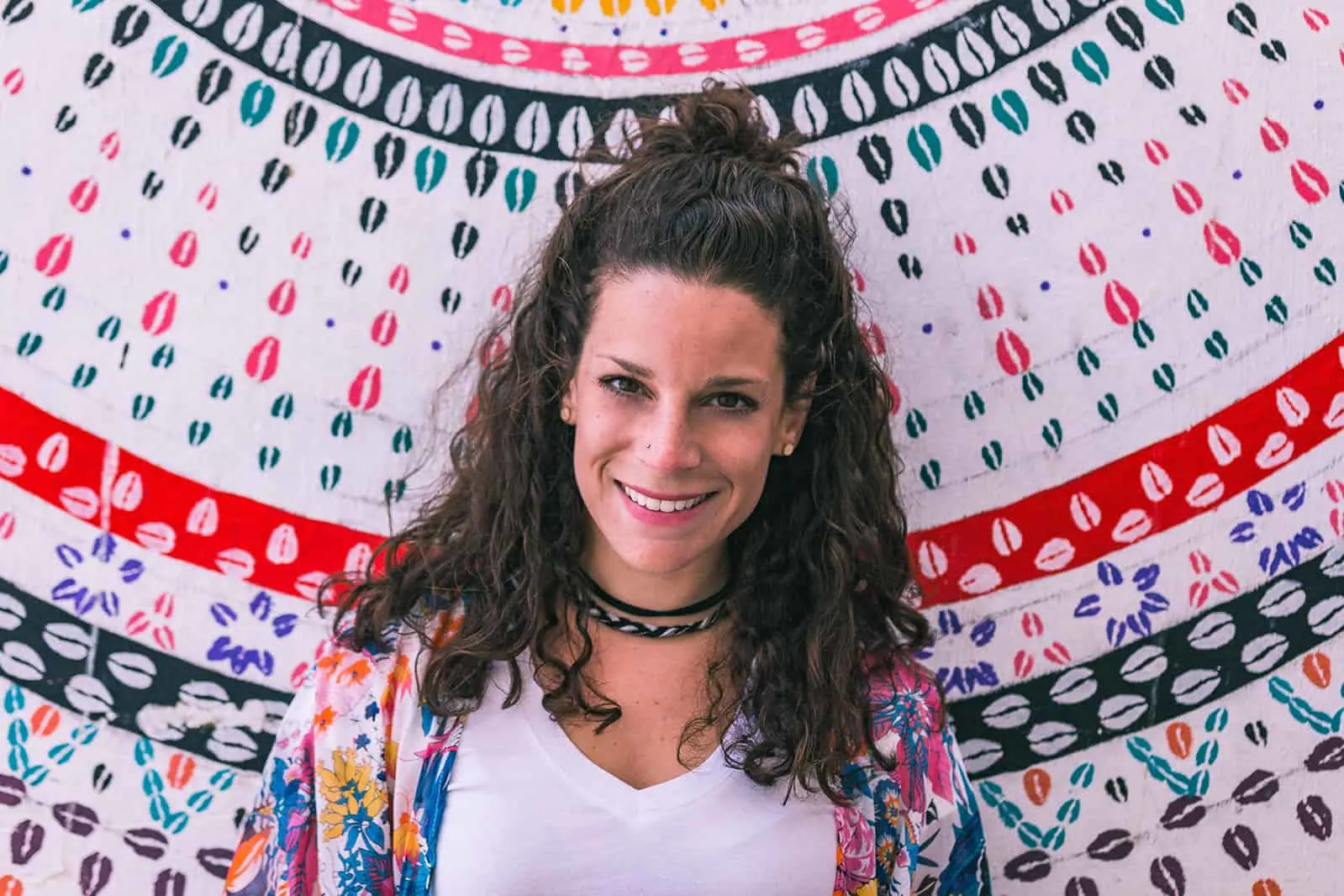 Nina Ragusa is an adventurer, messy bun master, breakfast fan, and full-time travel blogger. She's been abroad since 2011 and blogging on Where in the World is Nina? for nearly as long. Nina helps people like you move around the world while making money. She loves talking about how to work abroad and online to travel longer!