There are plenty of online jobs without experience, yes it's true!
I know it because I've had 11 travel jobs and five of those were online jobs in which I had NO IDEA what I was doing before starting.
How did I survive? It's honestly straightforward, just teach yourself a bit and then throw yourself into it. The best way to learn is to practice, right?
I won't say it's all sunshine and rainbows getting these jobs, you will likely have to work a bit before even getting a job and spend some time teaching yourself some things but for an entry-level online job, these aren't too hard to dive into.
Entry-Level Online Jobs With No Experience Needed
---
I've been a virtual assistant, content writer, freelancer, and online English teacher. I'm a full-time travel blogger now. Again, as I told you, I had NO experience before starting any of these. Below are a ton of other online jobs without any experience needed. I hope you find something that sparks your interest here!
To get yourself going, I'd recommend getting a free subscription to Skillshare or trying out Udemy to teach yourself a bit about the profession you're trying to get into. At least give yourself time to understand the basics.
I'll give you some tips, tricks, and ways to start below but here's my list of entry-level online jobs to get you started…
1. Translation With No Experience
If you know another language like the back of your hand, then a job translating was made for you, especially as it is an online job with no experience needed and can be done anytime from anywhere. You'll just display lower rates for a while. When you become competent in the position and have some good reviews or clients behind you, you can then start to increase your rates.
How much you charge and the type of job you get will depend on the languages you want to translate. As a beginner, you will probably find it easiest to translate more general texts, like novels. When you become more confident, you can move on to work where accuracy is more important, like an academic paper, which will likely pay more.
Resources for This Online Job
→ See open positions for Translation
2. Customer Service With No Experience
The majority of customer service jobs out there are likely to be entry-level remote jobs, as you don't need a particular skill set to be able to do it. Most companies will be happy to teach you along the way. As long as you are friendly and are prepared to deal with customers that may be upset or difficult, then this role is perfect for you.
Most roles will require you to speak to people on the phone, but if you don't feel comfortable with this, look for jobs that work via live chat or email instead. Companies are eager to have remote customer service workers as it saves them rent and allows them to easily employ people from all over.
Different companies may have additional hardware requirements for this job, and some may need you to have a US-based phone number, so this is something you should check before accepting a position.
Resources for This Online Job
→ See open positions for Customer Service
If you are looking for a customer service job, your best bet is to apply directly with the company you want to work for. Some of the biggest hirers out there include the likes of Amazon, Apple, Liveops, Williams-Sonoma, and Working Solutions to name a few.
Take a look at this ultimate guide to getting and doing customer service jobs at home.
Check out We Work Remotely for a list of current customer service roles.
RELATED: How to Work Online – Ways to Make Money to Travel Longer
3. Tutoring With No Experience
If you feel like you have a particular skill in a certain field, then why not put it to good use and pass those skills on to someone else? You can make pretty decent money by becoming an online tutor and still lead a nomadic life, making it a great online job with no experience needed.
There is no end to the things that you can tutor other adults or children on such as:
Writing
English or another foreign language
Business
Blogging
Social Media
Maths
Literature
Musical instruments
Science
The options are endless, and basically, any skill you have can be taught online if you are creative about it. You can pick your expertise, what you want to charge for each hour of tutoring, and set the hours that you are available to work.
Resources for This Online Job
→ See open positions for Tutoring
One of the best ways to get a job tutoring is to set yourself up with a profile on one of the many tutoring sites out there, such as Preply.
Read this handy guide on how to be an online tutor, or this one, for some handy tips on getting started in the industry.
These 15 sites offer legitimate online tutoring jobs.
4. Virtual Assistant With No Experience
There are so many virtual assistance jobs out there that don't require you to have any particular skills or experience to apply, making it a great entry-level remote job.
A virtual assistant is required to provide support for businesses, both big and small, and even individuals who are juggling a large workload. Essentially, you'll be doing the things that they don't want to or don't have time to do.
Your main tasks will likely be admin-based, such as making or taking bookings, conducting online research, project management, data entry, transcribing, and internal communication. If agreed with, you could even be doing some more specific work and one-off jobs.
As long as you are willing to learn, follow instructions, and don't mind doing some more menial tasks, you should be good to go.
You'll likely be able to set your schedule and where you work. As long as you can get the work done and get it done well, you could even be sitting in a beach cafe in Thailand.
Resources for This Online Job
→ See open positions for Virtual Assistants
There are different ways you can get a virtual assistant job. Some agencies work only with virtual assistants so that you could apply directly with them and they will then place you with a suitable client.
Most virtual assistants, however, are freelance, meaning you pick the clients and workloads yourself. There are platforms out there that offer virtual assistant jobs such as Upwork and Freelancer.com. Just bear in mind that they will take a cut of your earnings, usually around 10-20%.
There are hundreds of VA jobs available on various job boards, an excellent place to start is setting up a free profile on Fiverr, and offering your services.
Join Facebook groups! There are tons for VAs looking for jobs. Just be careful and use common sense because unfortunately, some people like to take advantage.
These 16 companies hire for remote virtual assistance jobs.
RELATED: 56 Work From Home Websites—Earn Money Outside the Office!
5. Teaching English (Or Any Language) Is One of The BEST Online Job Without Experience
There are plenty of platforms out there that are always looking for new tutors to teach English, or any other language you are fluent in it.
This is probably how a large percent of digital nomads make their money and they are some of the most popular online jobs with no experience needed. Some may require you to have previous teaching experience or qualifications, while others don't.
A teaching certificate may enhance your chances of getting accepted on the platform but is not strictly required.
The job can be done from anywhere in the world if you have a computer and an internet connection, as you'll teach the lessons via Skype or a similar program, and give 1 on 1 tutoring to people eager to learn. You can set your timetable and teach as much or as little as you want. Once you get into the role, the pay can be pretty good.
If you are not a native English speaker, you may be able to teach your native language! Check here for teaching another language online.
Resources for This Online Job
→ See open positions for Teaching English
6. Call Center Rep With No Experience
Becoming a call center representative is a job that can be done from pretty much anywhere in the world. There are all sorts of duties you could be doing such as collecting data from customers and opening support tickets for software companies.
As you need to know about the company, some training will likely be required, but this should be paid and can still be done remotely. Like with most entry-level remote jobs, the more experience you get, the more you will be paid.
Resources for This Online Job
→ See open positions for Call Center Reps
RELATED: Simple Travel Home Office Accessories You Need to Work Comfortably
7. Proofreading With No Experience
To get a proofreading job, it helps if you are competent with the rules of grammar so you can feel like you have done the job well. If you don't mind scanning endless text looking for grammar and spelling mistakes, then this is a great entry-level remote job for you.
What you will be proofreading depends entirely on the role, you could be reading a 400-page novel or all the content on a website, the list is varied, but that helps to keep it more interesting.
Again, depending on what your client wants, they may require you to do some basic editing tasks as well, such as layout, or if you feel a section of text could be improved.
Resources for This Online Job
→ See open positions for Proofreading
8. E-mail Outreach Specialist With No Experience
This may not be a particularly highly paid gig but it also doesn't require too much work and is the perfect example of an online job where no experience is needed, so it could work perfectly for some people. The idea behind it is you'll be given a list of email addresses and some copy, and it is your job to send those emails to everyone on the email list.
Any replies you get from it, you can then forward it off to your client. Feel free to sit in your pajamas or a bikini and fire off a few emails for a few hours a day and you could end up making a decent amount of money.
Resources for This Online Job
→ See open positions for Email Outreach Specialists
Still not quite sure what an e-mail outreach specialist does? Read this ultimate guide to find out more.
There are no job boards that focus mainly on e-mail outreach specialist jobs, but a great place to start is sites like FlexJobs, and then search for jobs in the 'Administrative', or 'Marketing' career categories.
RELATED: A Guide to Finding the Best Long Term Travel Insurance.
9. Data Entry With No Experience
Most data entry jobs don't require any experience at all, and as you can be sent all the materials online, it can easily be done remotely. One of the critical skills to have for this job is the ability to type relatively quickly without making many errors.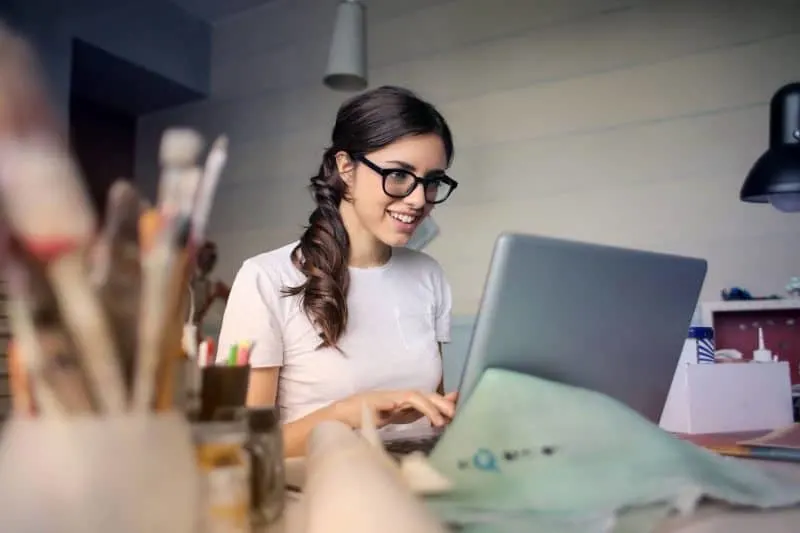 Admittedly, it is not the most thrilling job out there, as it will likely require you to stare at massive databases all day long and simply add data to it, but if you are sitting around the pool of a beautiful country doing it, it is not so bad.
Resources for This Online Job
→ See open positions for Data Entry
Data entry jobs online are pretty hard to come by, and when you do find one, you have to be careful it is not a scam. These 6 online data entry jobs are a good place to start.
Have a read of this quick guide that will tell you all about data entry jobs, how they work, and how to avoid scams.
10. Content Moderator With No Experience
To be a content moderator, you have to be very detail orientated and be able to work through a lot of content in a short space of time, although it is still a good online job with no experience needed.
It is great if you don't want to interact with any real people, as usually you'll just be given the work to get on with. If you find yourself always scrolling through social media, why not also get paid for it?
As a content moderator, you'll be completing tasks such as going through social media pages, forums, or reviews to ensure that what people have been entering conforms with the platform or company guidelines. Then if you see someone breaking the rules, you can then report that person or block their comments.
It is work that anyone should be able to do from anywhere, you just have to be prepared to put the work in.
Resources for This Online Job
→ See open positions for Content Moderators
This site lists lots of companies out there who are hiring for content moderator jobs. It also lets you know the sort of thing the company will be expecting of you which is handy.
If you want to be a Facebook content moderator, you can find out more here.
11. Research Assistant With No Experience
The type of jobs that a research assistant is required to do varies greatly from company to company, but essentially, you will be required to evaluate and analyze data that you or someone else has collected while conducting research.
In order to be good at this entry-level remote job, you should be good at collecting data, have good critical thinking skills, and have a meticulous eye for details. As long as you have a decent computer and wifi connection, this job can be done from anywhere and does not require any experience or qualifications.
Resources for This Online Job
→ See open positions for Research Assistants
Although there are no sites out there that cater to just research assistant jobs, the best ways to get this job are to either search on one of the remote job boards or apply directly with a company. Why not start with some of the universities or colleges near you?
12. Transcription With No Experience
Transcription may not be the most thrilling job, but as long as you are a quick typer then you are all set to become a transcriptionist. The work entails converting audio or video to text, so it requires some careful listening and the need to pay attention to detail.
There are no certificates or qualifications you need to get started. Still, some companies may require you to have at least 80 words per minute typing speed, more than 98% accuracy, and excellent grammar and proofreading skills.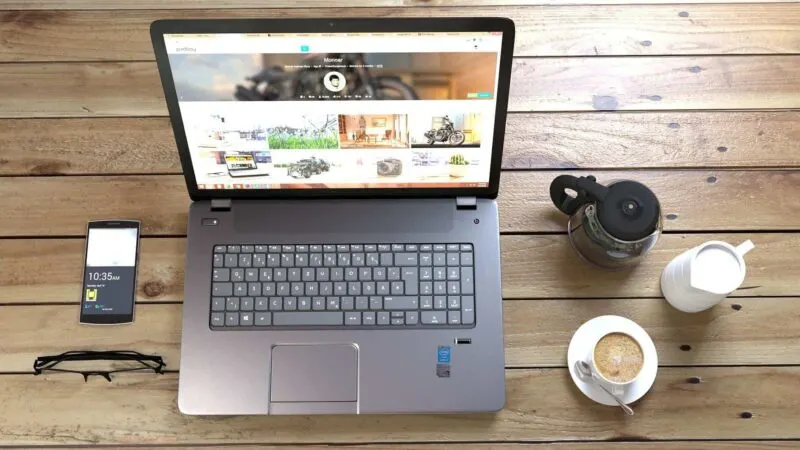 There are different ways to get paid as a transcriptionist, either by job or by an audio minute or hour. So the quicker you get the work done, the more money you can make. This makes it a really flexible option, just ensure you are fast enough to make the effort worth the money.
Resources for This Online Job
→ See open positions for Transcription
13. Game Tester With No Experience
For many, becoming a video game tester will be like a dream come true, especially as it is an online job with no experience needed. Although it may sound like a lot of fun. and a lot of times it will be, it will require a lot of patience and some skills for gaming are likely to be required.
The idea behind a game tester is, as the name suggests, to test a new game for any glitches, bugs, or other problems before it goes out for sale. This means that some earnest attention to detail is required, as any glitch should be reported, so you can't just sit there having a great time playing the game.
If you consider yourself to be a bit of a gamer, then this is a great time to turn your passion into a career, either from the comfort of your home or wherever in the world you happen to be. The great thing about this job, as even as an entry-level remote job, a video game tester is usually paid a decent amount of money.
Resources for This Online Job
→ See open positions for Game Testers
This FAQ Guide tells you all you need to know about becoming a game tester, such as how to get started and how long testing games should take you.
Some of the best places to search for a remote game testing job are basic job search sites like Indeed or freelancing sites like Upwork.
One of the best ways to find a game tester job is to use a gaming-specific job board, such as the one at Game Industry Career Guide. Alternatively, you could apply to some of the biggest game companies out there, such as Nintendo and EA.
14. Photo Editing With Little to No Experience
If you believe that you have a little bit of skill editing photos, and can use photo editing software such as Photoshop or Pixlr, then freelance photo editing could be a remote role that is worth pursuing.
If you don't have the skills already, there are free courses online that can help you get up to scratch. Images are incredibly important when it comes to running an online business, and there are thousands of online eCommerce stores out there that need high-quality photos to keep their businesses running.
Resources for This Online Job
→ See open positions for Photo Editing
RELATED: How To Work Abroad & Travel the World.
15. Health and Wellness Coach With Little to No Experience
This kind of job won't appeal to some, but if you have a passion for staying healthy and know your stuff, there are plenty of health and wellness jobs that can be achieved remotely.
Your clients may approach you for a range of reasons, they might want help to lose weight, to stop smoking, or to build up their nutrition.
You can use email, social media, or the phone to communicate with these people, offer your guidance, and monitor their progress. It helps if you are a people person and are passionate about helping people get the most out of their programs.
Of course, this online job without experience would probably need you to know something in the field. Perhaps you have done related work. Or if it interests you, you can work up pretty quickly in this field if you put your head down and go for it.
Resources for This Online Job
→ See open positions for Health and Wellness Coaches
16. Content Writing (My First Online Job Without Experience!)
If you can write, chances are you will be able to get a job in content writing. Jobs may start off paying low, but the more work you do, and the better reputation you build, the higher-paying jobs you will be able to take. It really is one of the best online jobs with no experience needed out there.
There are tons of positions out there including writing website copy, articles, blog posts, product reviews, product descriptions. Many companies are happy to employ a beginner, and may just ask you to complete a test article first to assess your writing style.
In fact, content writing is how this blog got started! I was looking for jobs online without experience, stumbled on someone wanting travel stories, and I got the job. I never wrote anything in my life beyond some papers for English class.
Next thing you know, I'm getting tons of work for travel content writing, and then eventually I made it my full-time job by writing for my own blog. All because I just went for it.
Resources for This Online Job
→ See open positions for Content Writing
17. Website Testing With No Experience
Becoming a website tester is a great way to start a remote working journey. All you need is a basic idea of how to navigate a website and test its functionality. Once you have finished the testing, you will need to speak about your thoughts, either online or by phone, and offer anything that could help to improve the website.
Some app and website testing jobs are more technical than others, so if you possess any programming skills it will be helpful, but not strictly necessary.
Resources for This Online Job
→ See open positions for Website Testing
Although there are agencies out there that will help you get a website testing job, you could also try applying to companies directly.
Join companies like Usertesting to get paid for testing apps and websites. The tasks take between 10 to 20 minutes to complete on Usertesting, so great if you need a quick job.
These 7 websites are offering website testing jobs from home.
18. Completing Micro Tasks With No Experience
If you are not entirely sure which entry-level remote job is right for you, then you could look into Micro Tasking. This type of work is especially useful for those that are first getting into the remote working industry.
The tasks that you may choose to do will vary greatly, but the good thing here is you can pick and choose which interests you. Some examples include video processing, data verification, transcribing, user experience research, and more.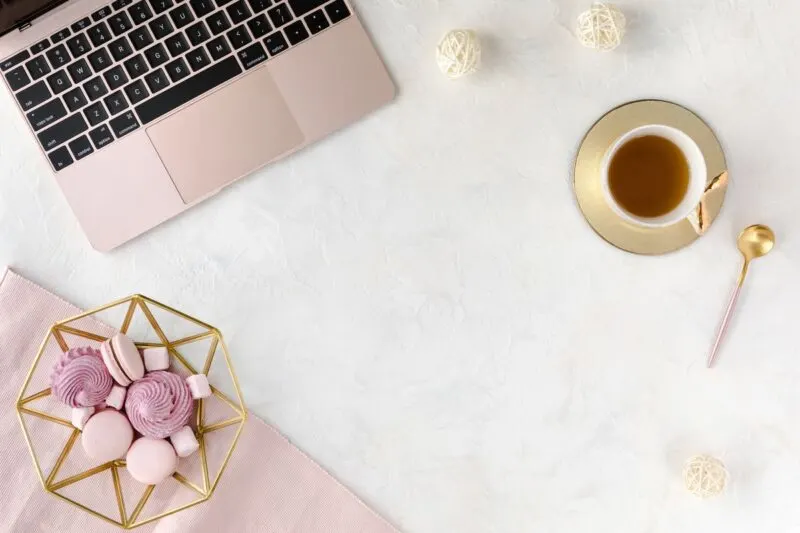 Resources for This Online Job
There are many trustworthy sites out there that will help get you some legitimate micro-jobs. Find 16 places to find micro jobs in this helpful article.
Some more great places to find micro jobs can be found here.
One of the most original micro job employers out there is Amazon Mechanical Turk. There are tons of available tasks on the site that you can choose to complete.
19. Phone Sales With No Experience
Exceptional communication skills are required to become a phone sales rep, but that's about it. Most companies out there are happy to employ someone who is entry-level in this role and then train them on the job.
You will be required to contact any potential customers over the phone and promote the company you are working for, their products or services.
One requirement that is likely to be needed is to be fluent in English, you won't even need to have any sales experience as most companies will give you a script to read from, or at least an idea of what you should say. The whole thing may seem a little daunting to start with, but as soon as you have done it a few times, it will be easy!
Resources for This Online Job
→ See open positions for Phone Sales
These are the top 12 companies that hire for remote sales jobs, so it could be a good place for you to start looking.
20. Travel Consultant With No Experience
If you already have a passion for travel and helping other people to see the world, then what better job for you than a travel consultant? Depending on the client's wants and budget, you will help them arrange suitable travel options, such as offering guidance on possible destinations, sorting out transport, and hotel bookings.
The client may also want help putting together an itinerary, finding things to do, and making tour bookings. Communication and research skills are vital here, as some people will be entirely dependent on the options that you put forward to them.
If you are already nomadic and traveling the world, then you probably already have more experience than others out there.
Resources for This Online Job
→ See open positions for Travel Consultants
Struggles of Starting Out Working Online With No Experience
Finding a job is hard enough, but finding one that is both remote and entry-level may seem like an impossible task. Sure, you are going to have some struggles along the way, and you'll have to be prepared to put the work in, but those jobs are out there.
One of the biggest issues you may find is that you will have to apply to a lot of jobs before you find success, but unfortunately, that is the same with most jobs. Sure it can be time-consuming, especially as some remote jobs have a longer application process than others, but it will be worth it if the right job is out there for you.
There are a considerable number of reasons that you may be struggling to be hired. Some sites like Upwork will ask you to compete with others on the price for a job, and if you are going up against candidates from developing countries, then chances are they will be willing to do the work for a lot less than you are.
Tips For Online Jobs Without Experience
1. Show your ability
From the minute you start looking for a new job, you need to be showcasing what you can do to prospective employers. This means that you should keep on top of your resume, making sure that it is up to date and succinct. Have a portfolio to hand if it's relevant, and even some testimonials or references.
2. Prepare some questions
Just like in a job interview for any job, you should be prepared to ask some questions of your own. Sometimes, the questions that you ask in an 'interview' will tell your potential employer much more about the sort of person you are than your answers to the interview questions themselves. It is a great opportunity for you to take back the discussion and build up a bit of a relationship with the interviewer.
3. Get specific
In your cover letter, and yes you should have a cover letter, be sure to highlight a few particular jobs or experiences you have had that you feel would make you the perfect candidate for the job you are applying for. The competition is fierce, so you need to promote your services in any way you can. Be sure to also point out any tools you have used and any remote work you have already done.
4. Avoid competition
Although it may be tempting to head to the biggest freelancing sites out there, such as Fivver and Upwork, bear in mind that everyone is probably doing the same, so this is where the competition will be the most fierce. A way to avoid this is to use a remote job site that screens the employers for you, which for many people may be worth the small fee. It's not to say don't try the big sites (it's how I got started!) but you may want to try some more specific avenues too. A popular one to use is FlexJobs.
5. Communication is vital
When talking to a future employee, be sure to think about what you are going to say. One of the best things about communicating virtually, such as by email, is that you have time to think about the message you want to get across. Before you fire off an email reply, take a step back and think about everything you need to say, and send all relevant documents at once.
6. Teach yourself a bit
Get free two months at Skillshare or try out Udemy. You can take a few intro courses to get two steps ahead of the game, make it seem like you're more experienced, and at the least, be a bit more efficient during your first few weeks!
Best Sites for Getting Entry-Level Remote Jobs
We mentioned some of the specific job boards above but here are some general job boards where you can find TONS of entry-level online jobs too…
FlexJobs is an excellent site for getting entry-level remote jobs, ranging from part-time to full-time. Plus, they screen all jobs before posting them, so you don't have to worry about applying to anything shady.
There is sure to be a whole host of entry-level remote work on the We Work Remotely job board.
If you don't want to go the searching and just want the jobs to come to you, sign up to Working Nomads, as they will send a curated list of opportunities straight to your inbox.
Fiverr is one of the best sites out there for online jobs with no experience, perfect if you want to build up your portfolio quickly. (And no, it's not just $5 jobs!)
You will find all sorts of remote working opportunities on Upwork, including design jobs, writing, sales and marketing, admin support, and lots more.
Lastly, Facebook! It's actually a great resource for finding work. Either join a few "digital nomad job" groups or search for your specific job and see if there are Facebook groups catering to those jobs. I found my VA in a Facebook group, it's a great resource.
***Don't forget Travel Insurance! Get a quick quote now from World Nomads or Safety Wing (the two I use depending on where I am traveling/living).
I hope this post helped you figure out how you can get an online job with no experience and how you can apply for them. Which one of these jobs stands out the most to you? Let me know in the comments below!
---
---
>>> EVEN MORE FREELANCE JOBS<<<
How to Work Online – Ways to Make Money to Travel Longer
17 Free Online Tools to Make Your Work Life Easier
Simple Travel Home Office Accessories You Need to Work Comfortably
Podcasting 101: 5 Mistakes to Avoid When Starting a Podcast
How to Be a Social Media Assistant and Never Work in an Office Again
How to Be a Graphic Designer While Traveling the World
---
---
Don't lose this! Click to pin it now.