Which travel shoes you pack away can make or break your next trip! If you're like me and live out of your suitcase, you need to be even pickier about which shoes you bring along.
I've been walking around the world in all types of shoes for over ten years, and I'm constantly on the lookout for my next best travel shoes. I've learned the most crucial things about what to look out for throughout the years, and I think I've found my absolute favorites thus far!
These are the best travel shoes that are absolutely functional AF.
What To Look Out For When Choosing Travel Shoes
Now what I need and what you need might not be the same. Our style might also be different, and therefore, what to look out for when choosing your travel shoes will be different. I travel in a certain way as well. I love hiking and often will walk everywhere I can.
I can also be clumsy, so I tend to wear only flats, and I like non-fussy shoes that are also highly functional. I also need a multipurpose travel shoe because, by nature, I'm traveling with it! So it needs to be light and maybe even squishable.
I'd prefer it to be easy to clean, too, since walking around the world often gets them a bit gross.
Things to consider when choosing your travel shoes…
Honestly, never sacrifice fashion for comfort. Even when on a quick trip, it's just not worth it! Achey feet with blisters don't make for a good time.
Socks matter. They really do! Whether you're trying to avoid stinking up your hostel dorm or you're tackling a hike in a faraway land, you need good socks, like these.
Don't forget to break in your shoes before jetting off and throwing them on for the very first time.
Insoles can be a major help. In the boots and walking shoes I mention below, I love using an insert, it's just that much more comfortable.
You have to bring versatile shoes, you can't fill your bag with tons of shoes for various activities. Make sure your shoes are functional AF!
Consider your destination, not just what you like or want. What are you doing? Where are you going? Get what you really need for your situation.
RELATED: What to Wear in Morocco Packing List: All Your Must-Have Items
7 Best Travel Shoes for Women
---
Just a quick note before my list, I would never travel with ALL of these shoes with me. I would choose a maximum of three pairs of shoes depending on my trip. Since I live out of a bag, this can be challenging, but I visit home at least once a year and try to plan accordingly for the majority of my year.
No matter what trip you're going on or how long you're away, I can guarantee you that two or three pairs of shoes are more than enough.
If you're hitting all the seasons and need any more than three pairs, you might want to read some of my budget tips and travel longer tips to make your trip easier by understanding why it might be better to avoid moving around so much.
So with all that said, here are my top best travel shoes for you to jet off with.
Best Travel Shoes for Women
Here are my top picks for the best travel shoes for women, no matter the terrain.
1. Best Women's Travel Flip Flops
OK, let's talk about it. I'm going to be mentioning CROCS a few times in the post. Yes, those Crocs, notoriously ugly and clunky, right? Not really! It turns out they have some really practical travel shoes, and I've been wearing and loving them for YEARS now.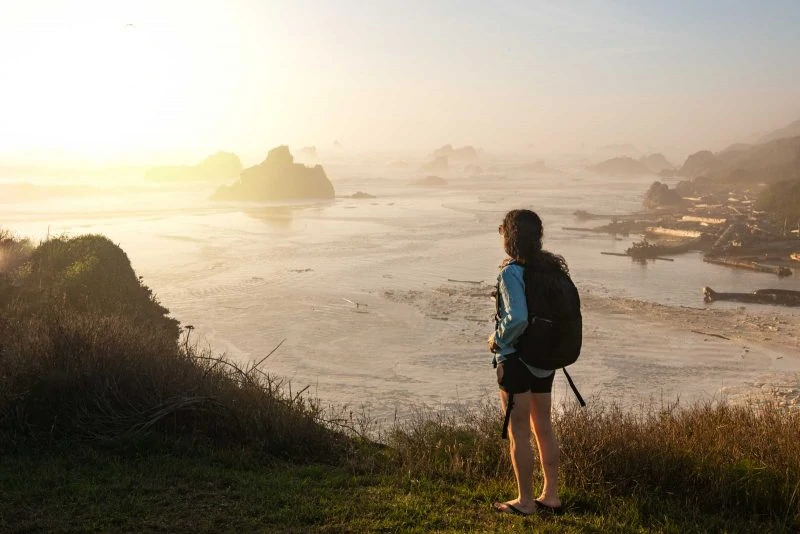 I have these plain black flip flops. I've worn them in September in Iceland, months living in a van in New Zealand, and trotting around Morocco too.
They are simple and highly functional. They quickly dry, which is nice, they are durable, AKA that middle piece won't break in the middle of your day, and you can wear them to the beach or out for the night.
They are my default comfy travel shoes! Not to mention they are super easy to clean, and I've even used them as water shoes a few times too.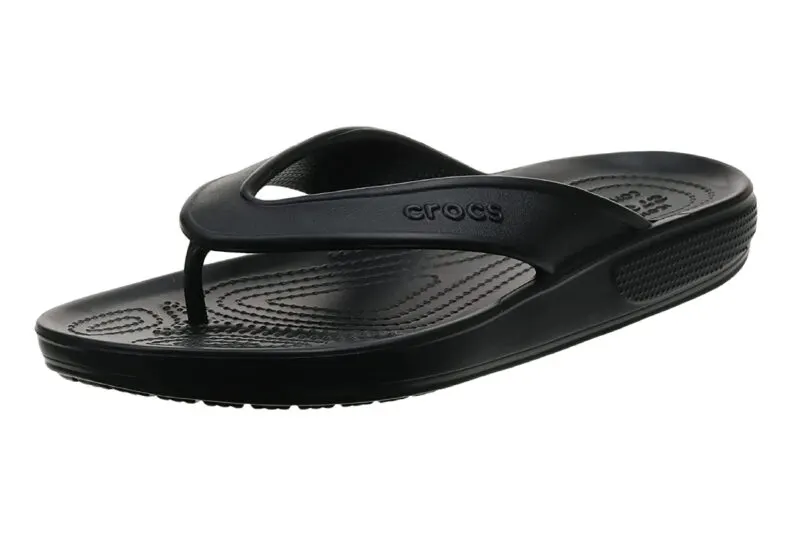 These are great travel shoes for women because…
Crosslite foam for extra comfort
Lightweight and durable
Soft toe posts
2. Best Women's Travel Sandal
I am obsessed with my sandal version of Crocs. I practically lived in them for six months in Mexico and before that for a few months while surfing in Ecuador. Unfortunately, my sandal isn't available anymore, but they have other choices.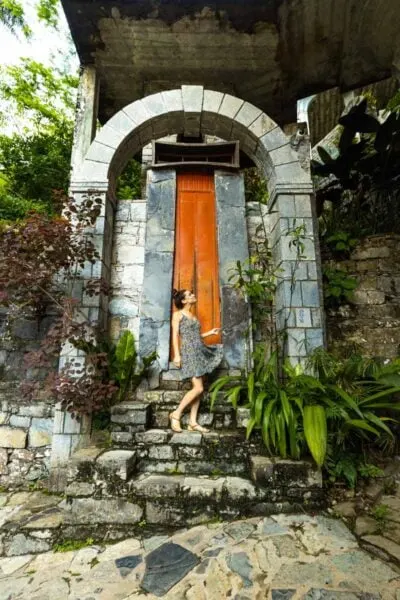 They have the same perks as the first travel shoe I mention! They dry quickly so they can be cleaned and dried within minutes and are mega comfortable too. Believe it or not, these are often my "dress-up shoes" because I'm never attending anything that needs to be much fancier.
These sandals are perfect for travel because they are so small and light, and they are easy to bring.
While I know the thought of having kind of a rubbery-looking shoe is weird, it's actually not that bad! They let your feet breathe and are comfier than other walking sandals I've tried.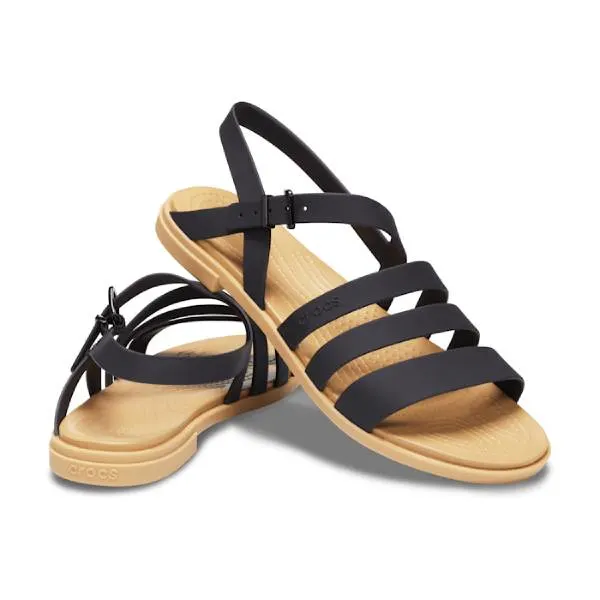 These are great travel shoes for women because…
Soft but secure straps
Lightweight and flexible
Foam cushioning for comfort
RELATED: The Essential Beach Packing List (+ Fun Items and Tips!)
3. Best Women's Travel Sneaker
Do I have a thing for waterproof shoes!? Kind of. I want something that isn't too fussy and can do almost anything. So while I might not NEED a casual walking sneaker to be waterproof, wouldn't it be much cooler if it was? Yes!
Rainy days, muddy streets, and a stream crossing while on a trail are all made way more possible when you're not worrying about your feet getting wet or your shoes getting dirty. These sneakers are so easy to walk in and, while being waterproof, are surprisingly breathable too.
They look and feel like a regular sneaker, they just have the added benefit of holding up just fine in wet conditions, which most sneakers can't do.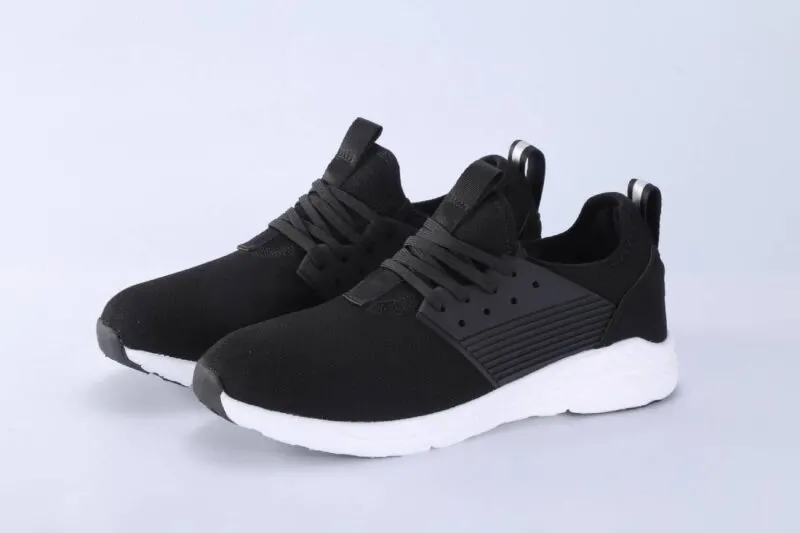 These are great travel shoes for women because…
100% waterproof
Breathable merino wool interior
Shock-absorbing sole
4. Best Women's Travel Hiking Boots
Never have I felt better hiking than I did in these boots! I wasn't too sure because they indeed weren't the cheapest travel shoes for hiking but I went ahead and gave them a try anyway.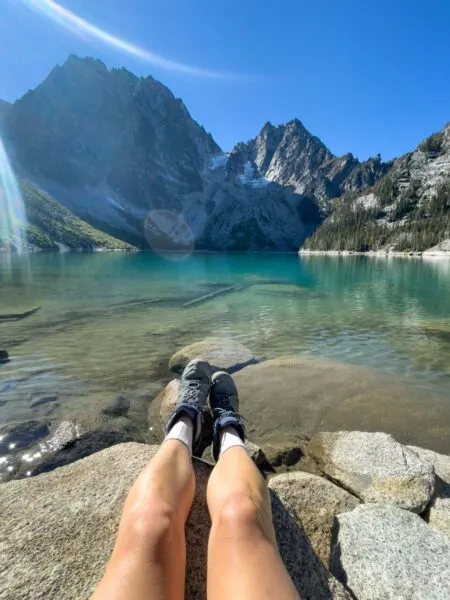 I just finished spending two months hiking around Oregon and Washington, and I felt like I was walking on clouds. I was more nimble, and my steps were even more confident because these shoes were incredibly comfortable and stabilizing.
These are also far lighter than any other hiking boot I've used, and as we're going on a bit of a theme here, yes, these too are waterproof! I'm 100% a total convert to these hiking boots. They are worth the money and I will be taking these on my upcoming two-week hiking trip in Pakistan too!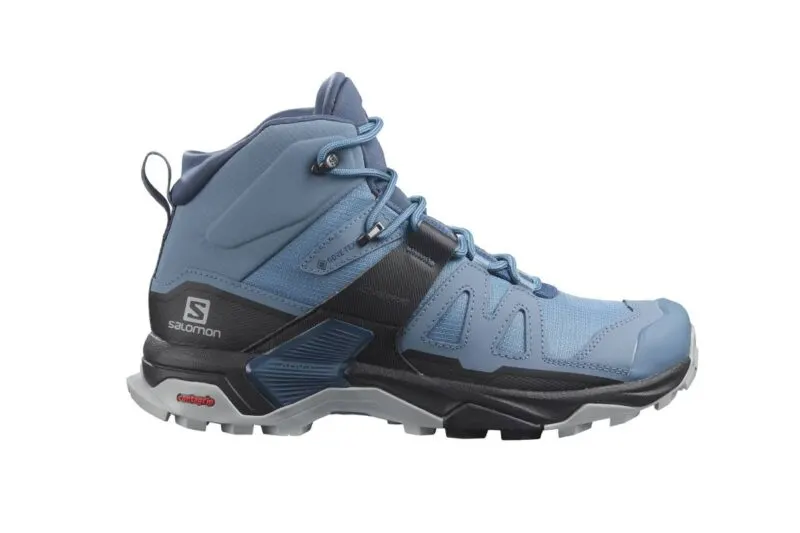 These are great travel shoes for women because…
Waterproof GORE-TEX outer
All-terrain grip sole
Great stability and ankle support
5. Best Women's Travel Ankle Boots
Am I always in sandals and flip-flops unless I'm on a hike? Pretty much. But sometimes, when I want or have to look nicer, I wear boots instead! These are cute and comfortable and can be used in many ways. These are great travel shoes when the temperature drops or you want to spice it up a bit!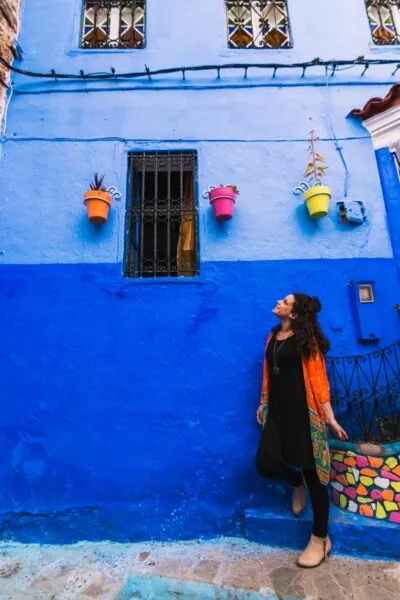 These get packed when I go to Europe or a place that might be a bit rainy. Because yes, yet again, I'm pretty obsessed with my shoes and feet staying DRY.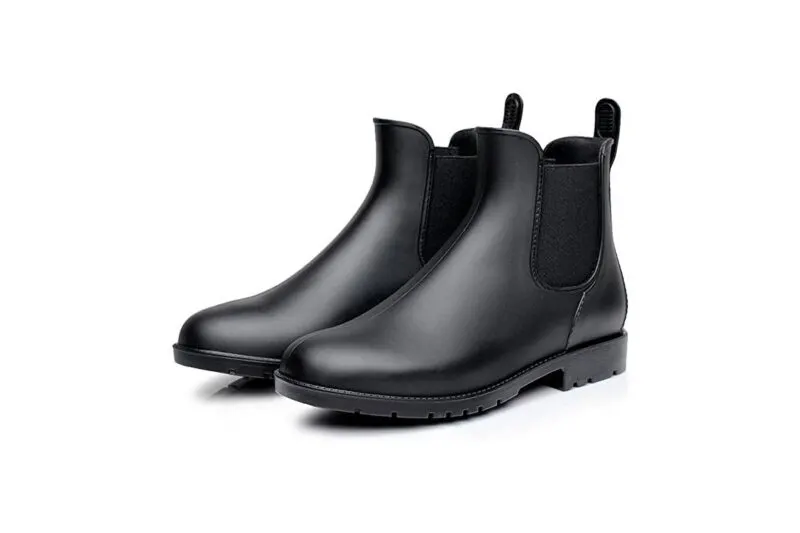 These are great travel shoes for women because…
100% waterproof
Anti-slip rubber sole
Available in six designs and colors
RELATED: The Ultimate Europe Packing List, What NOT to Bring & The Best Bags to Use
6. Best Women's Travel Casual Shoes
For easy walking shoes, I usually wear a pair of Converse look-alikes with a sole insert to make it super comfy for walking around any town. If I'm not walking around town in my Croc travel shoes I first mentioned, I'm wearing something like this to walk around in.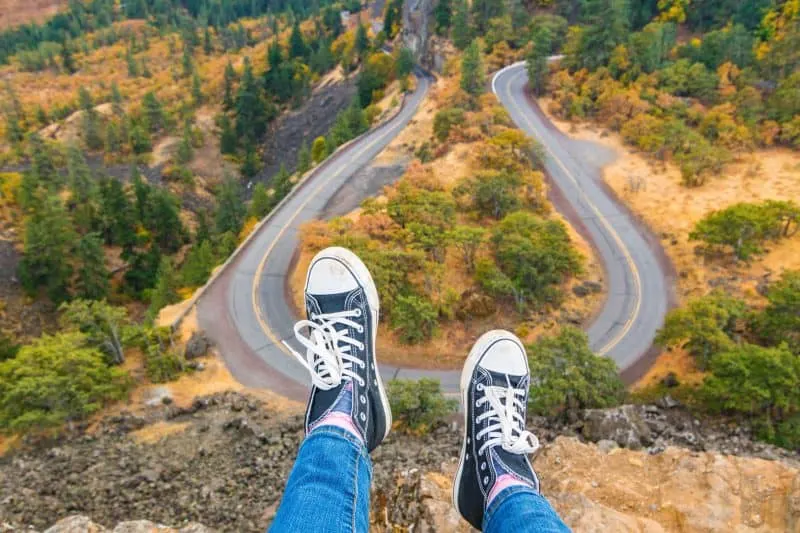 I wear these walking around The Americas, Europe, and Australia, and they last a while. They aren't too bulky since their tops are "soft," so packing these travel shoes away is pretty simple.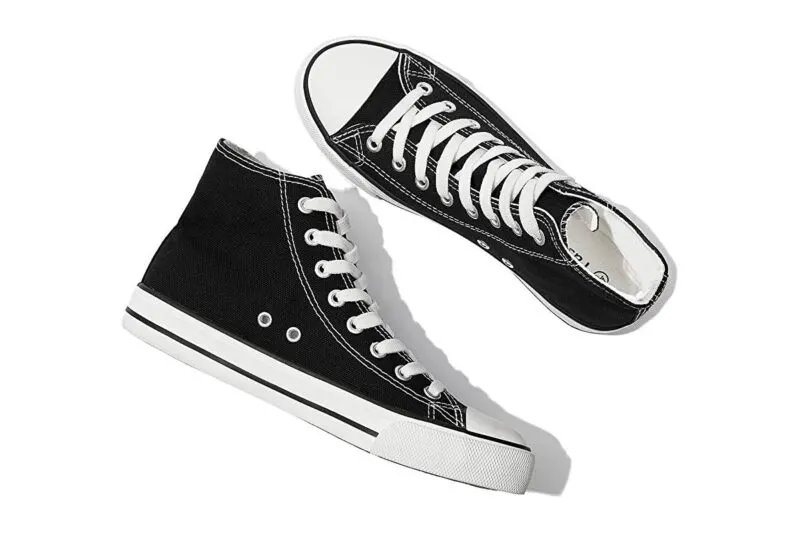 These are great travel shoes for women because…
Breathable canvas upper
Comfortable rubber soles
Available in five patterns and colors
7. Best Women's Travel Athletic Shoes
Believe it or not, you might want to bring a running or exercise type of travel shoe along with you. When you're living on the road, keeping up with your health and fitness is pretty important. Remember, I don't take vacations; my life is traveling around, so I do all the "regular" things. Like, work out!
Unless I'm surfing in Ecuador or road-tripping Oregon and hiking almost every day, I need to be active, and therefore, I need to bring some athletic shoes with me. These are so comfortable and, again, very light, making them easy to pack away. They can, of course, be doubled as a walking shoe too.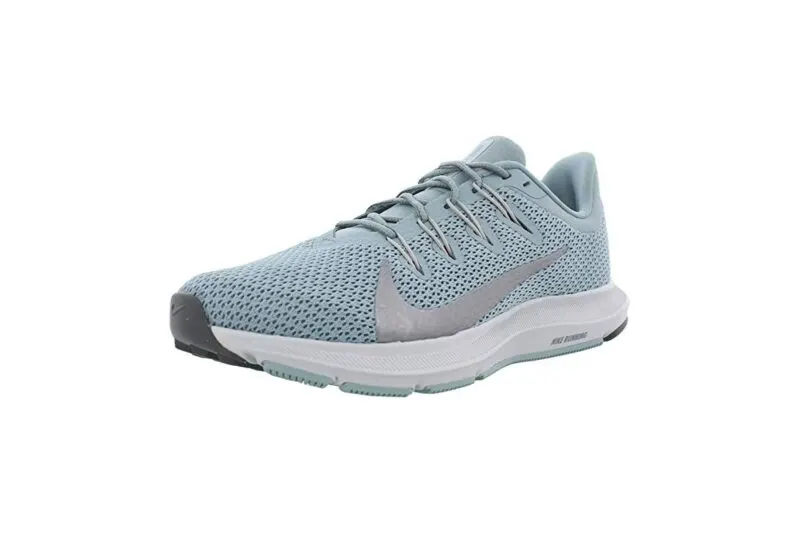 These are great travel shoes for women because…
Lightweight and breathable
Resilient cushioning
Extra eyeholes for customizable fastening
I hope this helped you choose some highly functional travel shoes for your next trip!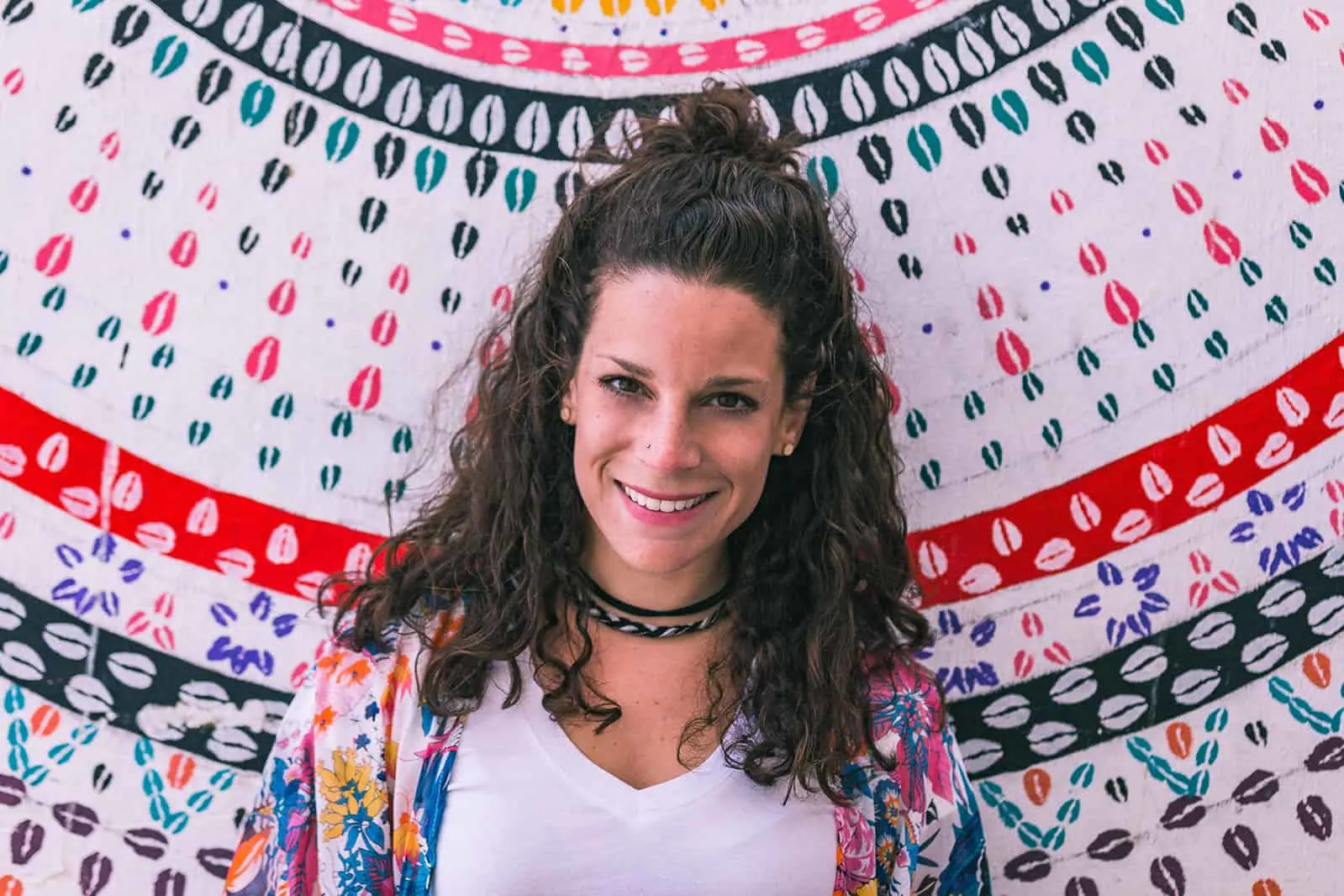 Nina Ragusa is an adventurer, messy bun master, breakfast fan, and full-time travel blogger. She's been abroad since 2011 and blogging on Where in the World is Nina? for nearly as long. Nina helps people like you move around the world while making money. She loves talking about how to work abroad and online to travel longer!