Moving out of the USA was the best thing I ever did.
And if I had a dollar for every time someone told me how lucky I was, I wouldn't need to work another day in my life!
While I do feel fortunate to have this lifestyle, it really doesn't have anything to do with luck! If you are wondering how to leave the U.S. or making plans to move abroad, then congrats! It's scary, but it is so worth it.
Luckily, you can follow in my footsteps, and I've got the low down on some tried and true methods for how to move out of the USA.
How To Move Out of The USA
---
Can't I just pack up and go?
Well, yes and no. Unfortunately (and fortunately), this isn't the 70s. You can't just book a ticket to a different country and just consider it your new home. Not for the long term at least, but you can just book a ticket and go!
To actually stay, most countries have visa laws that prohibit foreigners from overstaying their welcome and working, and there are some other hoops to jump through before you can set sail.
Here's a quick list of some things you'll need to do before moving out of the USA:
Apply for your American passport (or make sure your current passport is valid for AT LEAST 6 months)
Stockpile money for an emergency fund (the amount is up to you, but try to overestimate what you think you'll need)
Get rid of it all or store some stuff at moms (this is what I did, don't waste money on storage if you're looking to move out of the USA! It's just going to collect dust and cost you money)
Get your banking in order
Decide on the country you want to move to (or travel to first) and figure out if you need a visa, and think of the pros and cons of living abroad.
Book your flight and go!
Obviously, this is just a quick rundown of some basic things you'll need to consider, and a lot of research will likely go into each of these steps. But trust me when I say there are SO many options available to you.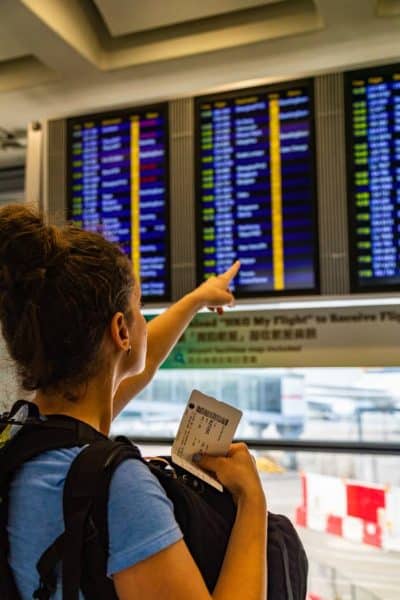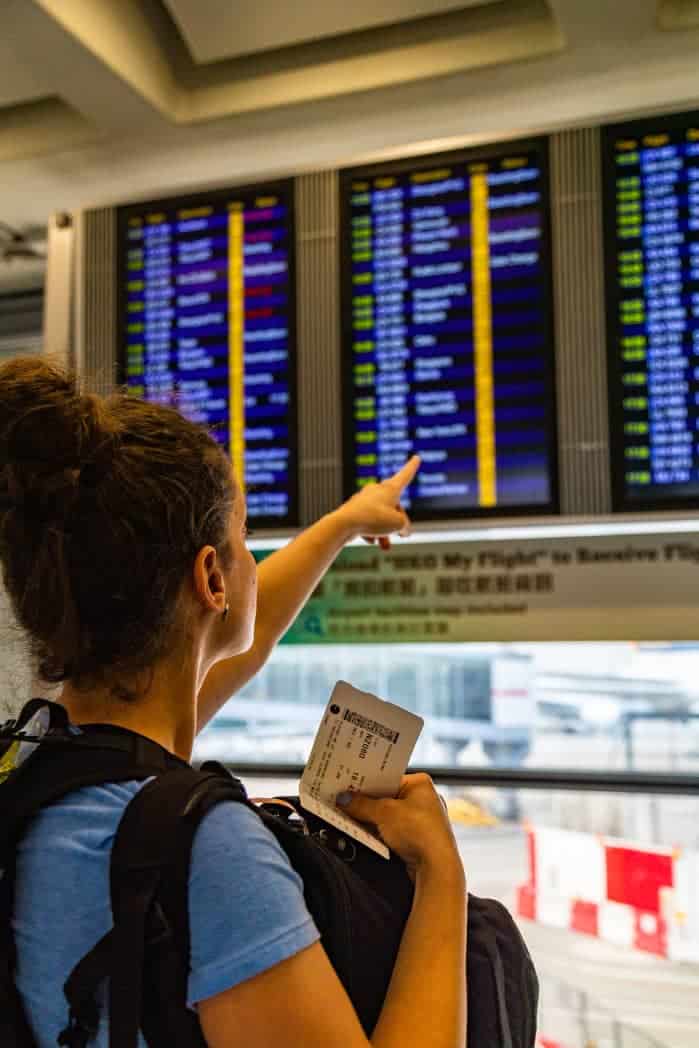 I NEVER knew I could live and work in Australia or New Zealand, or get work online, or get paid to live and work in another country that needs my skills. These aren't really advertised or sought after because people don't know it's possible.
Now if you're ready to permanently move out of the USA, we can talk about that a minute but I think most of you just want out NOW. So with that said, here are 7 ways you can get abroad and leave the USA ASAP.
RELATED: How I tried living the American Dream and failed
7 Ways to Leave The USA ASAP
When looking for how to leave the USA I bet the #1 thing you are going to want is to get out ASAP! You want the easiest ways, you want to leave tomorrow! Am I right? Next, I assume, will be how do you make money after leaving, am I getting warmer?
I got you right here with the quickest ways to move out of the USA (most with work), but unfortunately, it won't happen tomorrow. They will still take a bit of time to get, but that's OK, chop chop! Let's get you abroad!
1. Working Holiday Visa
This is my favorite recommendation when people ask me how to move out of the USA. Several countries offer working holiday visas for Americans, which grants you access to work and travel around a different country for a predetermined amount of time (usually one year, some longer).
Working holiday visas are great because they allow you make money while you travel, and you don't have to have a job offer or special career to get it. Just about anyone can apply. The only caveat is that most of these are only for those 30 and younger.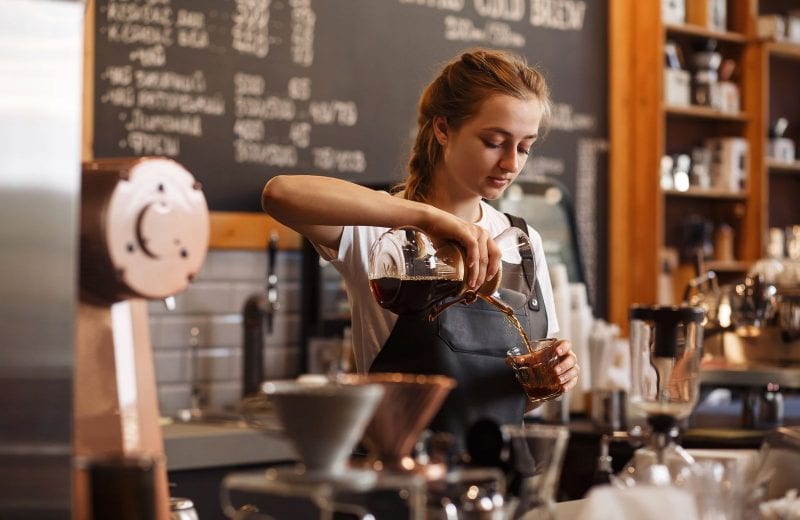 If you're "too old" for a working holiday visa, I get it. I've been there! I JUST BARELY made it to Australia before aging out. In fact, I turned 30 in Australia – talk about cutting it close…
There are also opportunities to get sponsorships which means your employer can help extend your visa to make leaving the USA a bit longer/permanent.
Resources:
Too "old?" Don't worry. There are tons of other ways to leave the USA that are just as amazing! I've done most of them, so I can tell you, they are 100% worth it…
2. Take a Gap Year
Taking a gap year is a huge thing in Australia and Europe. But not the USA. Why? Social pressures? Mommy and Daddy said no? We are scared? College MUST be completed ASAP after high school, no questions asked?
Yes to all of the above. That's the American way.
Let's change it. Gap years are essential to reboot your mind, body, and soul. Academic burnouts are so prevalent, yet a gap year could easily reset your mind, and you would be ready for college (or not).
Not wanting that gap year at 18? At the least, take a gap year after college before you settle into that job for the next 30+ years of your life.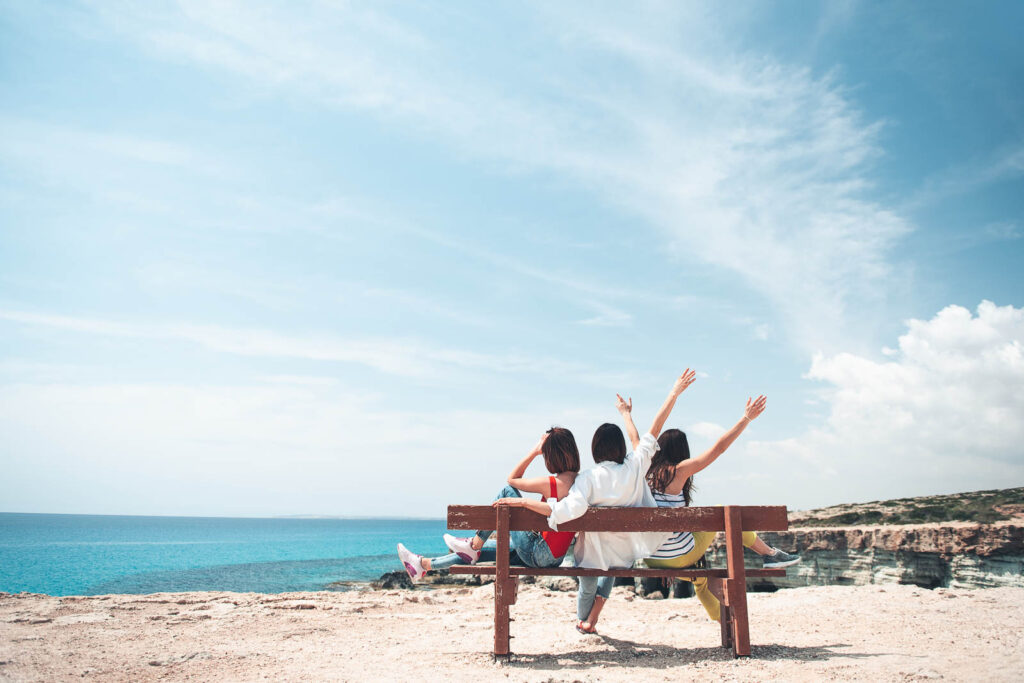 A gap year should be just as popular in the States as it is in our fellow Western world countries. It should be a norm and not be looked down on. DON'T listen to anyone deterring you from going. If you really want it, please do it. It will open so many doors, so take advantage of it!
Of course, this is a bit easier said than done since you'll have to save up some cash to be able to do this.
But don't forget, there are also tons of wants to save money on accommodation or even jobs you can get along the way. It doesn't have to be anything super serious. So while you're taking a break, you can still survive by working a bit along the way.
Resources:
3. Study Abroad for Cheap / FREE
With so many choices for universities, I'm sorry to add even more to your list, but you should definitely know that studying outside the USA is a possibility! From Germany to Brazil, you can find yourself in a classroom on the other side of the world working towards a degree while living in a foreign country.
Pretty cool, huh?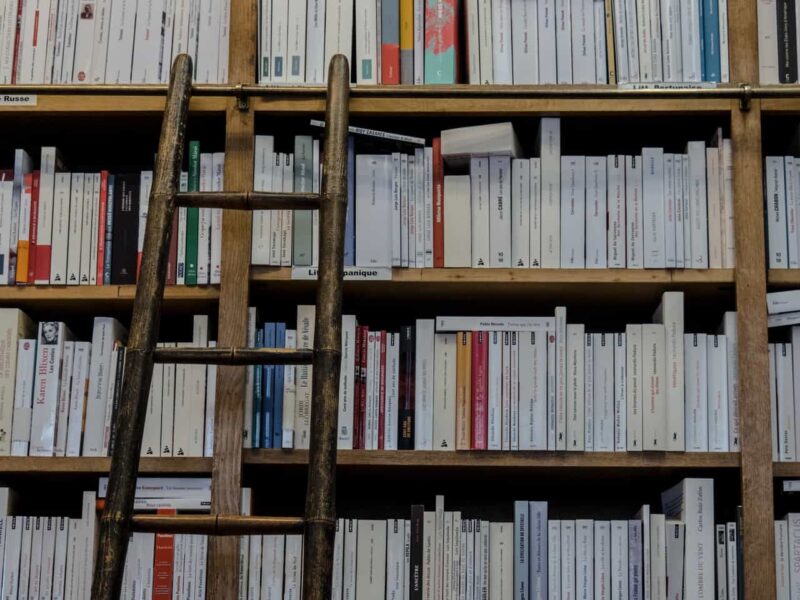 Now, there are probably certain requirements and things to think about before running to a college abroad, such as how the degree will transfer over to the USA and student visa obligations prior to jetting off, but I'm sure with some homework, you can figure it out.
Oh, and did I mention the costs of these universities are often less than some fees in The States and sometimes FREE. Yep. I said Free. And some will allow working as well.
And if you're too afraid to live that far from home, why not study in Canada, our friendly northern neighbor? Don't forget to pack your parka.
Resources:
4. Teach English Almost Anywhere in the World
Working as an English teacher is another great option for anyone who wants to know how to leave the USA. It's an incredible way to integrate yourself into a community and learn more about culture while making money abroad.
If you choose wisely, you could end up saving loads of cash for your future travels. A popular country to bank in is South Korea. There are plenty of stories of people SAVING $30-40k in two years. I've taught in Thailand and made very little, but I was still able to save money to travel around the country!
Once you're semi-established as an ESL teacher, you can even look into becoming an online English teacher. Yes, I said ONLINE! A job that's super flexible and rewarding and that you can do from basically anywhere.
The requirements for becoming an English teacher abroad will vary from country to country. There's no set rule for the world, so you'll have to see what the rules are in the country you desire to teach in.
In short, you can live abroad as an English teacher and get perpetual visas as long as you're employed. It all depends on the country and then, even further, the school you apply to, but they usually help you with it.
Make sure to read my resources below to help you decide, but overall, it's not that hard!
The usual requirements to teach English in a foreign country:
Have a bachelor's degree in any subject. (If you don't have a degree, read this.)
Obtain a TEFL certification (Don't get one without reading this first!)
Be a native English speaker. (Non-natives read this)
Resources:
RELATED: 19 Countries to Teach English in—Salary vs Cost of Living
5. NGOs
Waaayyyy too many to name and point out. This one you'll have to look into yourself because there are a plethora of organizations that are looking for good-hearted individuals who have certain skills to join the team…somewhere in the world. Check it out, this could be your calling to really help our planet.
You may not make a ton of (or any) money as a volunteer abroad, but if you're looking for ways to leave the USA, this is a solid option and they often cover a lot of expenses.
Resources:
6. Specialized Careers
This one is a bit more difficult for you to just "fall into." These jobs are for the people who are going to school/have gone to school for a specific area of study that will eventually have them getting on a plane to research, discover, and learn more about.
Perhaps you're into ancient archeology, and you'll be needed in Greece or Egypt. Maybe you're an anthropologist who will need to go to some crazy island nobody has heard of to discover a tribe that hasn't seen the outside world.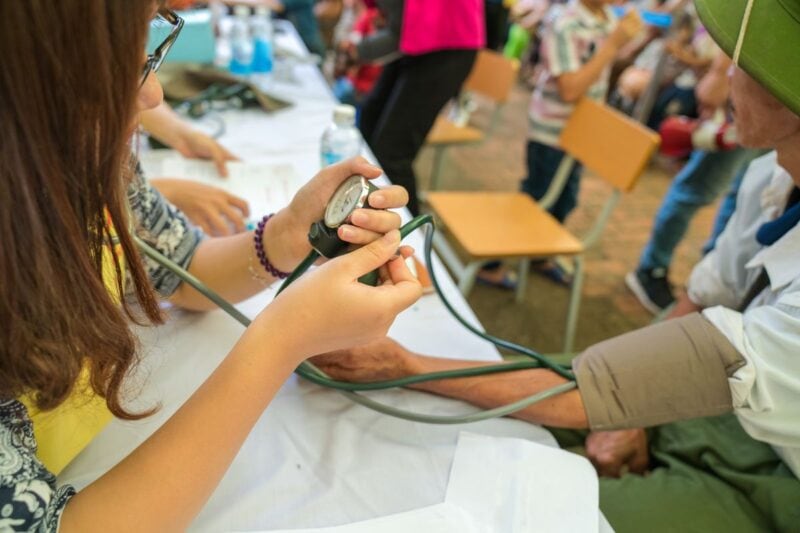 Maybe you have a special skill that a specific country is short on, and therefore, you can get a skilled working visa without too much effort. We're talking doctors, radiologists, construction, engineering, etc.
If you want to move out of the USA AND you happen to be fascinated with a skilled career that you have to do in person—you can still live abroad! A great way to quickly check which countries are offering skilled visas or ones like it would be to Google "skilled visas in *country*" to see if your skilled job is on the shortage list.
Resources:
RELATED: How to Get a Job in Europe as an American
7. Become a Digital Nomad
If you haven't decided on a career yet, but you're trying to figure out how to leave the USA, consider becoming a digital nomad! Many of these jobs aren't the easiest to break into, but there are SO many options to pursue, and it will give you the flexibility to travel the world.
What do you like doing? You could be a writer, coder, artist, and more, all online from anywhere on earth. Or at least anywhere with a stable internet connection.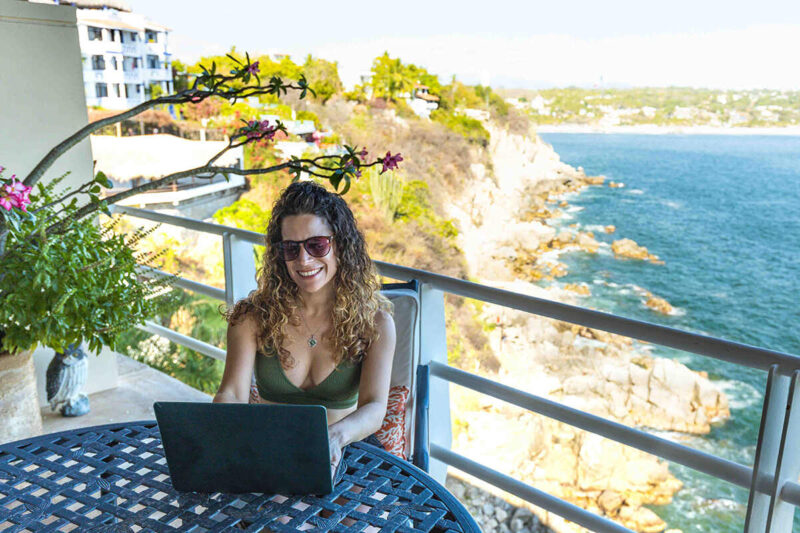 In addition to the flexibility, there are many countries now offering digital nomad visas. That means if you want to stay in one place longer than a tourist visa allows for, you can apply for one of these visas and stay for an extended period.
Resources:
Meh, I'm Not Sold. Got Any More Options?
Actually, yeah, I do. If you're still not totally sold on how to leave the USA and the opportunities that I've presented, there are many more.
So these options are for ANYONE. American, Indian, Moroccan, Brazilian, maybe even alien? Whatever. Check out these jobs you can do abroad or online.
That should keep you busy and get some wheels turning… There are literally 1000s of options to work abroad or online! *Mind. Blown.*
And with that comes the freedom to live anywhere BUT the USA.
Got Any More Permanent Options to Leave the USA?
The above ways to leave the USA are all pretty short-term, though some of them will allow you to live abroad for at least a few years. If you're wondering how to move out of the USA permanently, here are a few quick long-term solutions:
Investment Migration
This is for my wealthy readers! Some countries grant US citizens permanent residency or even citizenship if they can invest a large clump sum into local properties, businesses, or investment funds.
Resources:
Golden Visas
This is for my older readers! If you don't want to blow your whole retirement fund on purchasing property abroad, this is the visa for you! Numerous countries welcome US citizens to retire on their land. All you have to do is prove your age and your monthly income (from investments, social security, or other retirement funds).
You won't be able to work while abroad, so this is only for those who are truly in their golden years!
Resources:
Proof of Ancestry
Everyone in America loves to talk about their ancestry. Why not put that knowledge to work and move out of the USA permanently? If you can trace your roots back to a country that offers an ancestry visa, then you're in luck! This is one of the fastest (and cheapest!) ways to leave the USA permanently.
Resources: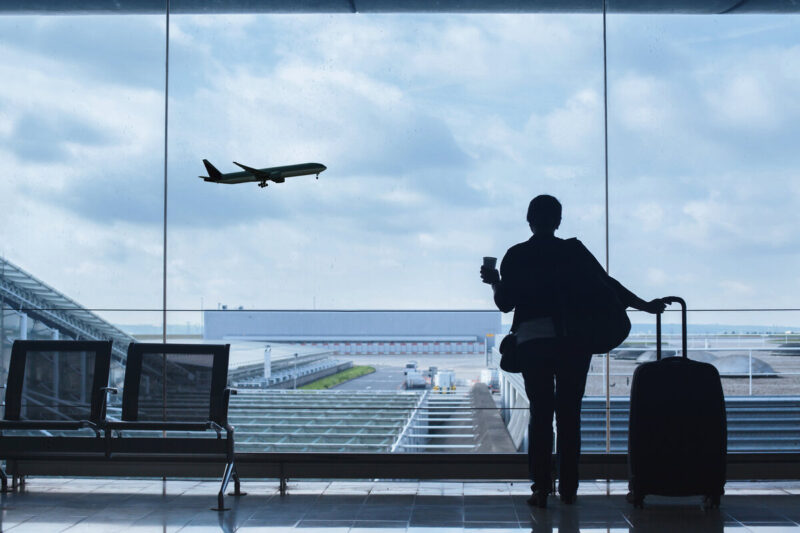 Get Married
I'm only half joking with this one. If you have an overseas boo who you can see yourself with long term, you could be eligible for a residence permit or even citizenship once you tie the knot. Some more forward-thinking countries like Sweden don't even require you to get married, you just need to show proof of your relationship!
Resources:
Long Term Residency
If you are living in a country on a short-term visa and want to figure out how to move out of the USA permanently, you might be able to apply for permanent residency.
In some countries, all you'll have to do to become eligible for a long-term visa is live there legally long enough. Say you have a digital nomad visa and live in Mexico. After you've been there a few years, you'll be eligible to apply for permanent residency!
Resources:
Where Should I Go When Leaving the USA?
I gave you tons of options above from the visa/job angle, using that info, you can find the best and easiest countries to head to depending on the visa or job you can get.
You can also go the route of choosing the cheapest countries to live in.
It's hard to give you a straight list of "best" places because what the heck is best anyway!? In my eyes, the best would be the path of least resistance, so that's why I took the visa/job angle above—it's the "easiest" way to leave the USA ASAP!
There are other "best" countries where you can easily buy your citizenship too, but I have a feeling most of you reading this don't have a few hundred grand to throw down on a passport.
So where to go? A place you're interested in, where you have resources, where it's "easiest," where you can find work… That's where you should go when looking to move out of the USA.
Being American Helps You Leave The US
If you're dying to move out of the USA and don't take advantage of some of these opportunities, then you're missing out. Being American actually helps you travel and get abroad more easily, so be thankful.
I know you want to move out of the US, but being from the US is a privilege. Despite all the drama our country might be in, we have an awesome country to call home for three simple (travel-related) reasons. Appreciate them and use them to your advantage!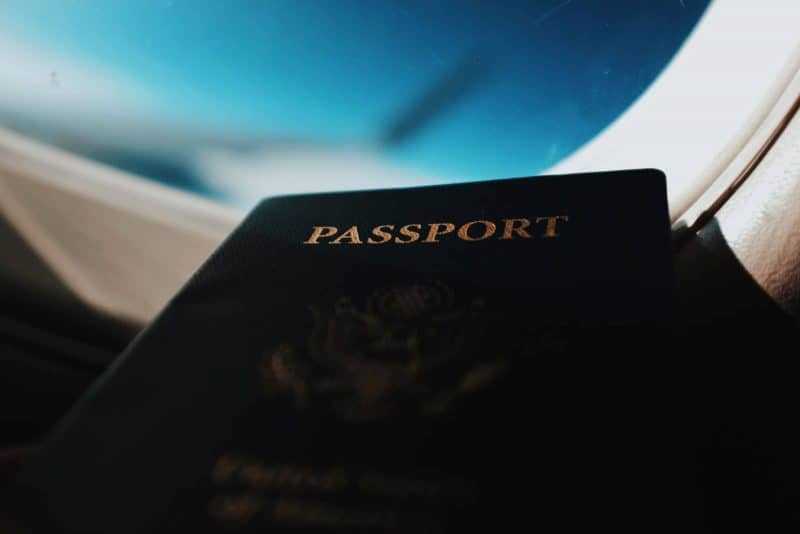 Our passports are powerful. In fact, we have one of the most powerful passports in the world. With this little blue book, we can go to over 150 countries without a visa. Be thankful for this passport, use this passport, this passport is your key!
Our currency is also strong. Perhaps not the strongest, but it's damn strong. Which essentially means you have more of the local currency when you go abroad with that dollar in your hand. Again, we are so lucky for this! Use it to your advantage!
Your native tongue is English. If you haven't been abroad, you haven't had that feeling yet. The feeling of, "Holy crap, I'm so freakin happy I speak English! Everyone has to speak English to communicate in the world! OMG, I'm so lucky!" You have NO idea how necessary English is and how incredible it is to have this language as your native tongue. It makes life so much easier and you will appreciate English so much more once you realize how many opportunities it brings you.
There are surely tons of other reasons why we're lucky to be Americans, ya know, things like having running water, advanced infrastructure, and not being war-torn, etc… but I think you understand why I highlighted what I did! Let's not digress.
So with that said, let's be thankful for these things we have…. and then use them to leave the USA.
A Note on Moving Out of the USA Permanently
So this is awkward… Are we like, totally breaking up with the US?
Not really. Leaving the USA for a new country doesn't mean you should burn all your bridges there.
I haven't technically completely moved out of the US permanently, and nor do I want to. But I've lived around the world for over a decade.
That may surprise some of you, but it makes sense when you think about it. I don't have citizenship anywhere else, so renouncing my US citizenship would put me in quite a pickle. I wouldn't be able to vote, have a bank account, or have my PASSPORT, which is pretty important for my travel-forward lifestyle.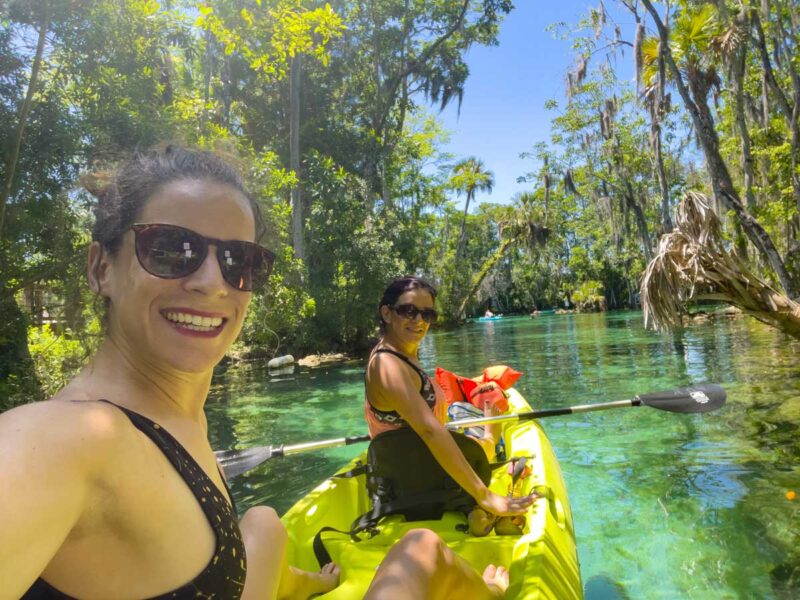 In my opinion, there's really no good reason to renounce your citizenship unless you really think it makes sense to you. Don't forget the steps to visit the USA depending on which new country you're a citizen of, it could be annoying to visit if you still have family state-side.
If you figure out how to move out of the USA and get your citizenship in a different country and you don't see yourself returning to the US very often or at all, maybe renouncing is the way. But in my mind, there are just more benefits to keeping my citizenship than renouncing it. Did I mention there is a TON of paperwork and other red tape to get through to do it? It also costs $2,350!
There's a lot at hand here but the main point is, if you're wondering how to leave the USA, we've covered it above! But you don't necessarily need to cut all ties with the US, not too quickly at least!
I hope this helped you figure out how to leave the USA!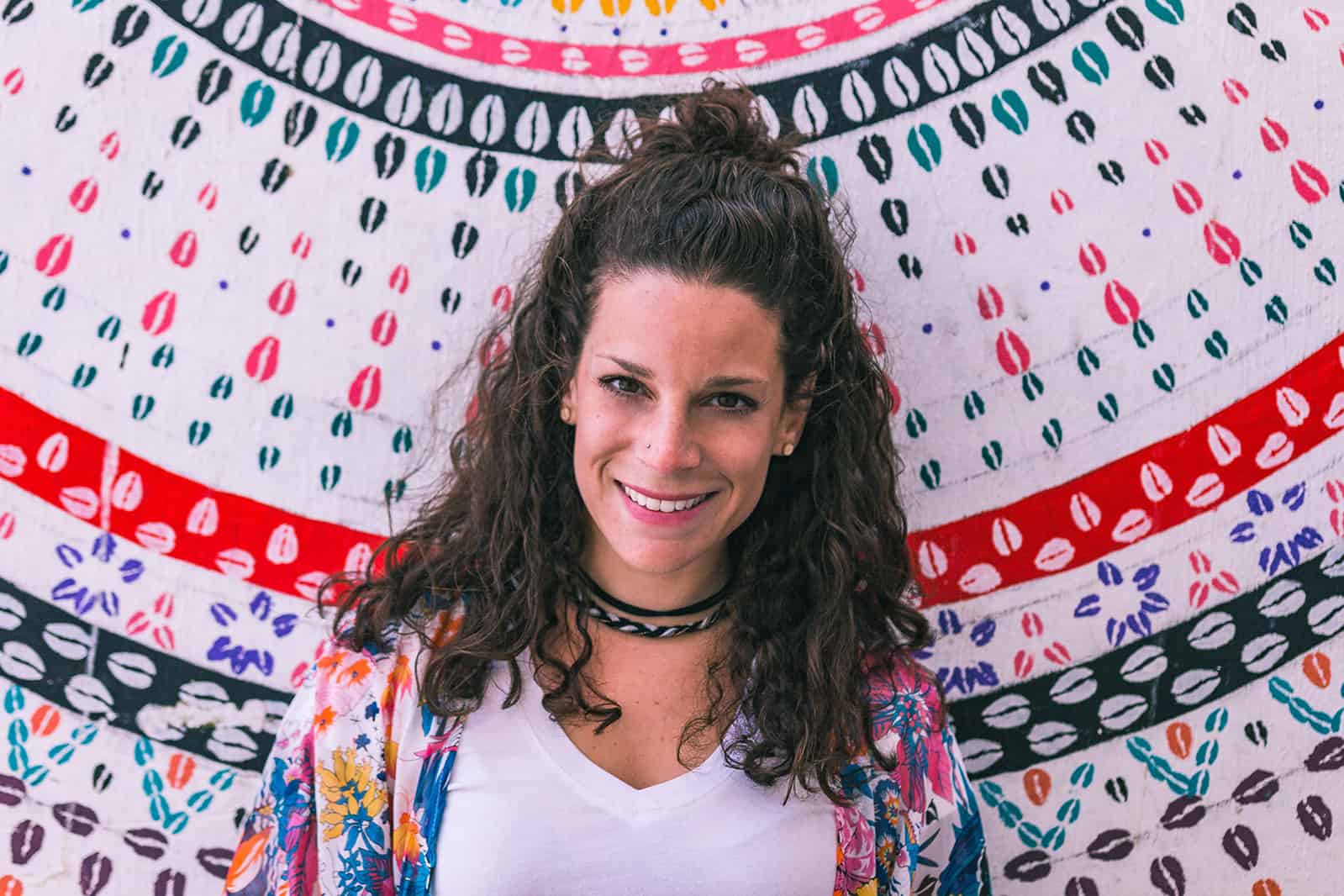 Nina Ragusa is an adventurer, messy bun master, breakfast fan, and full-time travel blogger. She's been abroad since 2011 and blogging on Where in the World is Nina? for nearly as long. Nina helps people like you move around the world while making money. She loves talking about how to work abroad and online to travel longer!