So you're going to Thailand and you need to know what's up with the transportation system over there.Here are the Transportation Info and Tips for Thailand. Well here is the basic run down of all the different forms of transport available and what you might expect. I've been on every mode of transport possible numerous times, but let me know if I'm missing something or if you have any other experiences or tips to share!
Plane
There are plenty of airports in Thailand to choose from. The cheapest airline usually ends up being Air Asia, but I always like to check Skyscanner too.
Bangkok Suvarnabhumi Airport: When you want to leave the airport you could get a taxi anywhere (be sure to ask which floor has the cheapest taxi. There are certain taxis that charge move coming from the airport). Or if you want, do what I do, just go down to the bottom floor of the Suvarnabhumi Airport and take the BTS to the city for very cheap. If you need to continue further than the BTS will go, then grab a cab at the last stop. Here is more information on getting transport from the airport into the city.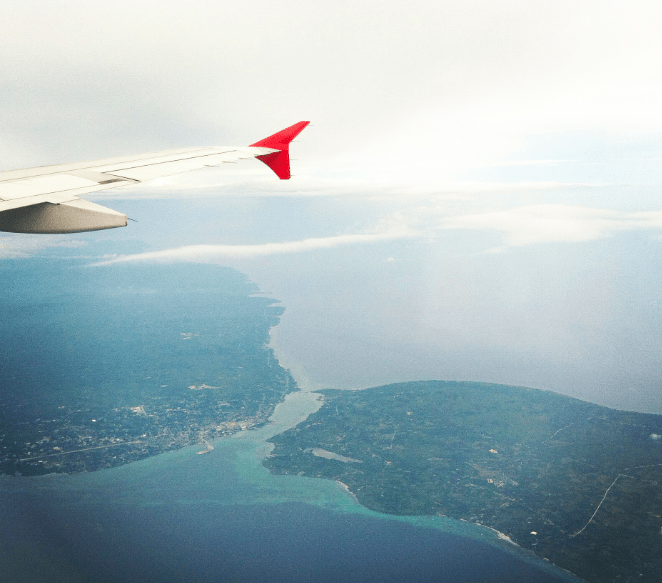 Cheapest way from Suvarnabhumi Airport to Khao Sarn Road:
Personally, this is my route from the airport to KSR, I think it's the cheapest as well. Take the Airport BTS to Phaya Thai Station (I believe around 45B). Grab a METERED taxi to KSR, it should be around 70B.
Oh, and for the record, I'm a traveler who hates flying!
Train
Oh, the trains are kinda fun! I actually don't mind the trains at all. They do have one major downfall though: They are really slow. OK… I'm not sure if you really read an understood that, so I will say it again for dramatic effect: They are slow a hell….Especially when Bangkok is involved in your route.
Short distances: The trains can potentially take double the time a mini van/bus would take. Some examples: When I lived in Ayutthaya, a minivan ride to Bangkok would be about an hour. The train would take two hours if we were lucky. Depending on the time and the traffic in Bangkok, it can take three hours.
Long distances: In my opinion, there's no other choice but to get a berth (sleeper seat) on the long distance trains. It's an experience sleeping in a little bed cabin thingy as you try to get some shut-eye as the train cart rocks you, to sleep? Maybe. Not for me, I'm a light sleeper. Either way- It beats sitting in a chair for over 10-15 hours!
Notes:
– The upper berths are always cheaper, but they are also smaller.
– The toilets suck. It's literally a hole in the ground where you can see the train tracks below…
– I've never taken the first class train, it's a bit fancier I hear.
– There's a food cart on the train but I think the food sucks, so I always bring my own snacks.
– It will be late. Guaranteed actually! If there's some engine problems, bet on 2-3 hours of waiting.
– The train is usually the cheapest way to get around especially for shorter distances. The train from Ayutthaya to Bangkok is less than a $1.
For ticket times and costs this site is a pretty good source for Thailand train transport information. I would use it as a base though, there's nothing like going to the train station and seeing what's available in person.
– The trains don't go far southwest. So if Krabi is your destination, I would just take the bus. It's a pain to do train, then mini bus.
– I always feel like I will miss my train stop, but the train staff is usually pretty good at remembering the foreigners onboard and they make sure you get off at the right stop. That, and I always make friends with the people around me just so everyone knows where I need to get off in case I don't see it!
– High season: Sometimes berth seats sell out a few days ahead of time, especial the Bangkok to Chiang Mai and reverse route. I would buy these earlier. Unfortunately there's no online purchasing for train tickets at this time.
– If you're going to Malaysia – You will be stopping in/departing from Hat Yai, Thailand. There are seats available for purchase online when heading to Malaysia through their website.
Bus
There's tons of bus options. Far too many to name. Essentially there are two options in a more general sense, either private or government.
1.So if you take government buses, your transport will be cheaper, but also generally slower. It's a good a option to get from A to B with the locals too.
2. The private companies vary – some are crappy and some are nice.
Options for purchasing a ticket:
-For convenience, you certainly could walk into any tourist information or tour place and buy a bus ticket to nearly anywhere.
– To save a few bucks (usually), you could just go to the bus station and buy it there.
Notes:
If it's not a hassle to get to the bus station, then just get it there yourself. But if it requires a long journey or if you need to leave at some ungodly hour, then just get it at a tour place. They often will pick you up from your hotel as well.
This is something to consider as well: Does the taxi to the bus station weigh out the amount you would save anyway?
Khao Sarn Road in Bangkok- I would suggest being very careful buying bus tickets in this area. I did it once for convenience and got a few, thankfully insignificant, items stolen from my bag. I have read and heard more stories about this as well. Their sketchy! Just go to the bus station.
Depending on your route, you could essentially show up at the bus station two or so hours before the last bus and buy your ticket then. I have done it plenty of times. Be careful doing this during high season and for the very popular routes. Of course this is recommended more for people who don't have a serious plan to follow.
Minibus
These are everywhere and you can take one almost anywhere. A minibus from Ayutthaya to Bangkok is 60B and takes one hour. A minibus from Chiang Mai to Pai is 150B and takes three hours around winding roads. They sometimes drive crazy, and by sometimes I mean all the time. Seat belts may or may not be available. They are generally cheap, always late, and something you want over with as quickly as possible.
Tuk Tuk
These are the little taxis that are usually waiting and yelling for you as you step off the bus, train, or when you are simply trying to enjoy a peaceful walk. I usually find a way to avoid using a tuk tuk to get around unless there's a larger group of us. They are usually the most notorious for scamming tourists during their stay here. Here's my advice:
-Don't use the first guy that approaches you.
– Or the second.
– I aim for the dude that's further from the crowd, just leaning on his tuk tuk, smoking a cig and not bothering anyone. THAT'S the tuk tuk driver I want.
– Always get a price before getting in the vehicle.
– Don't fall for the scams in Bangkok. There's plenty of them, not only involving tuk tuk's.
There's nothing really wrong with using a tuk tuk, but personally have always used some other form of transport whether it's a motorbike, songthaew or motorbike taxi because they are usually cheaper. Tuk tuks are awesome for a night out with a bunch of friends. The more people to split it with, the better.
Songthaew
I love the songtaew! These are shared taxi's that are essentially a truck with two parallel benches on either side of the back of the truck covered by a roof. These vehicles drive a route around the city and all you need to do it hail it down anywhere on its route. They are a super cheap way to get around town.
Motorbike
Be careful on these, the traffic can get psycho! But if you're confident enough and have about $6 in your pocket you can rent a motorbike for the day and can transport your happy little self anywhere you want.
– Take pics/movie of your bike when renting it. ALWAYS!
– Check it out, drive it around for a minute, be sure they see you do all this. Just in case! There's plenty of people getting snagged for $300+ "for a scratch they made."
– It's common practice that they hold your passport as a deposit, so doing the above would be smart just in case. If you don't want to hand your passport over, they will likely request a hefty deposit, $100+ or so.
Motorbike taxi
I love these guys. They get you were you need to go quick and usually pretty cheap. A motorbike taxi dude will be wearing a neon vest, either in orange, pink, yellow, blue, or some other color depending on your area and city. Arrange a price before hand and hop on the bike.
Taxi
This really only applies to Bangkok and its surroundings as that's where the majority of metered taxis are. There are some in Phuket, but I'm not too affluent with the situation there. All I remember is that taxis in Phuket are ridiculously pricey. Back to Bangkok… The main point- Always get a metered a taxi. If he doesn't want to turn on the meter, just ask the next taxi that comes by. Sometimes I have asked 5 in a row, but I always get one in the end. If you settle on a price, it will guaranteed be more than the meter.
Tips:
– I always pretend I know exactly where I am going. It helps that I can speak a bit of Thai, but either way, make it known that you know your route so they don't drive around.
– My nifty trick: Pull out my phone and tell them I'm mapping their route. The funny thing is…I don't even get 3g on my phone, so I'm bold-faced lying. It works though!
– If anything, it's a good idea to at least have a screenshot of your route off Google. Your driver will likely have little to zero English skills, so handing them a map is a good idea. Make sure you have your map/destination or whatever in Thai too. They sometimes can't even read Thai, no less English.
– Get the phone number of your destination. They are almost always willing to call and get directions if neither of you know the way/ you don't have a map.
Boat
I almost forgot about boats! Obviously with a billion islands everywhere, boats are a must.
Speedboats- Oh boy, there's been a few accidents with these guys, their not my fav. They go way too fast in my opinion. Sometimes they are inevitable, and they are the priciest of the bunch.
Longtail boats- Avoid going on them in bad weather and you should be golden. I've been on these hundreds of times and each boat is pretty rickety and always has leakage, but I always got to where I was going OK!
Ferries- Have you read about my ferry adventure on Koh Chang? This is what sticks out in my head when I think of ferries, but they are generally fine. Slow as molasses because they are transporting vehicles as well, but they get you from A to B. These are often included when you buy your bus tickets, so be sure to ask just to make sure. And make sure you get all the proper receipts/stickers (stickers are very popular for ferry rides, hang on to those tiny squares!!!). They forgot to give my friend and I stickers once and we nearly had to pay again!
Hitchhiking
Hitchhiking isn't super popular, but it's certainly an option. I've actually never technically hitchhiked, because I think that involves putting your thumb out and asking for a ride. However, I have been picked up and given a ride MANY times! Thais are super nice and actually, quite lazy, so they can't fathom why anyone would walk anywhere and are usually willing to give you a ride. The more "out there" you travel, the more likely you will be to get a ride. My friend and I traveled a bit too far off the path one weekend and got seven free rides in two days! We didn't ask anyone either. We were offer rides from our hotel neighbor, the coffee shop owner (who literally closed down her coffee shop to drive us!!!!! How freakin sweet!) and by people stopping to ask the two random foreigner girls who were walking in the road if they wanted a ride… It was a great experience and really showed how sweet the people can be here.
Where will you go after Thailand?
Laos | Malaysia | Singapore | Indonesia | Philippines | Cambodia | Vietnam
Would you add anything else? Do you have any interesting Thai transportation stories?
---
---
>>> EVEN MORE AROUND THAILAND<<<
"One Night in Bangkok … and the World's your Oyster"
Work & Live in Thailand: How To Do It? Cost of Living? And More!
27 Things to Do in Pai, Thailand + Where to Eat and Sleep
Where to Stay in Pai, Thailand: Pai's Hostels, Hotels and Resorts
21 Krabi Beaches That'll Make You Book Your Trip Today (Thailand)
9 Krabi Island Hopping Tours That Will Make Your Jaw Drop (Thailand)
Photo and Video Blog- Ao Luk, Krabi, Thailand
Krabi Itinerary: What To Do In Krabi, Thailand for 1-7 Days & When To Visit
First Timers: Rock Climbing Krabi, Tonsai and Railay, Thailand
Where To Stay In Krabi, Thailand For Any Budget
Where to Eat in Krabi Town: Night Markets and Restaurants
Krabi's Beauties: Railay Beach and Tonsai Beach, Thailand
The Low-Down: Thailand Tourist Visa and More
Thailand's New Year, Songkran, Is the World's Largest Water Fight
7 Unusual Things To Do in Chiang Mai
Photo Blog: Doi Inthanon, a Day Trip from Chiang Mai
Chiang Mai to Pai and Back! The Best Ways to Get Around (Thailand)
4 Lesser-Known Spots Around Mae Hong Son To Go To
Chiang Khong to Huay Xai Border Crossing (Thailand to Laos)
Chiang Rai Itinerary: 10 Things To Do In Chiang Rai That You Can't Miss
Thai Vegetarian Food That You'll Want in Your Mouth
7 Reasons Why Eating Thai Street Food Is The BEST & How To Avoid Getting Sick
Play it Cool: Thailand's Do's and Don'ts
Photo Blog: Kanchanaburi – Bridge on the River Kwai and Erawan Falls
OMG, My Holiday is Coming Up! Is it Safe to Travel to Thailand?
---
---
Pin this to your trip board?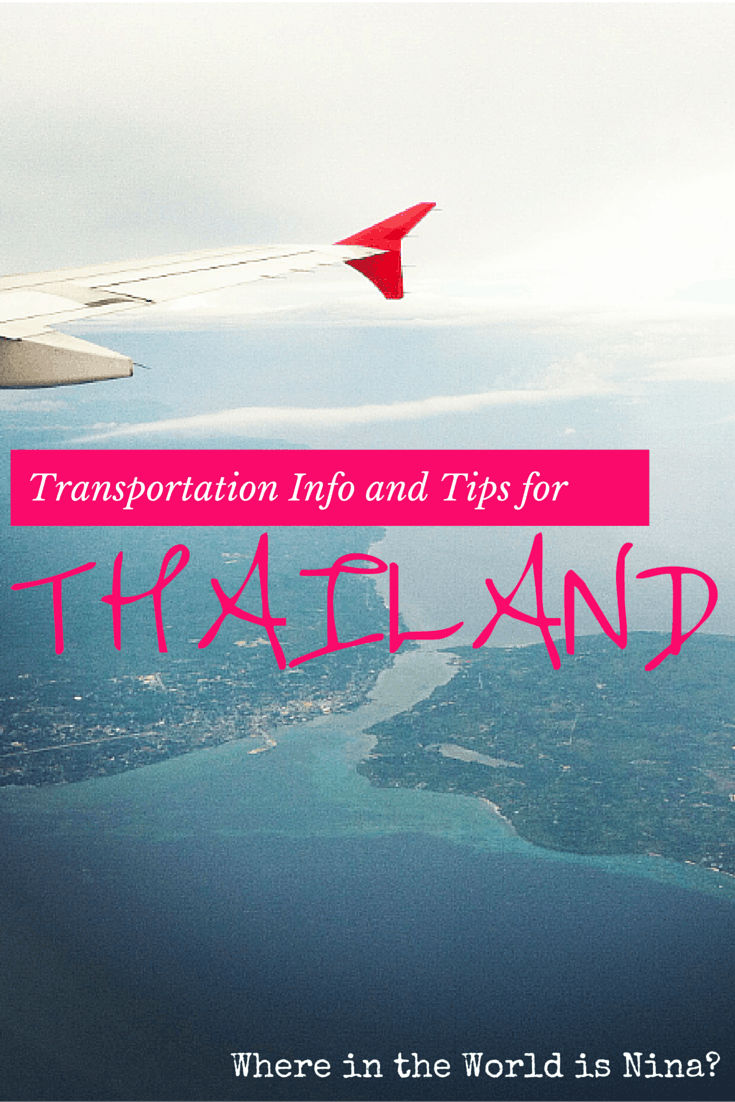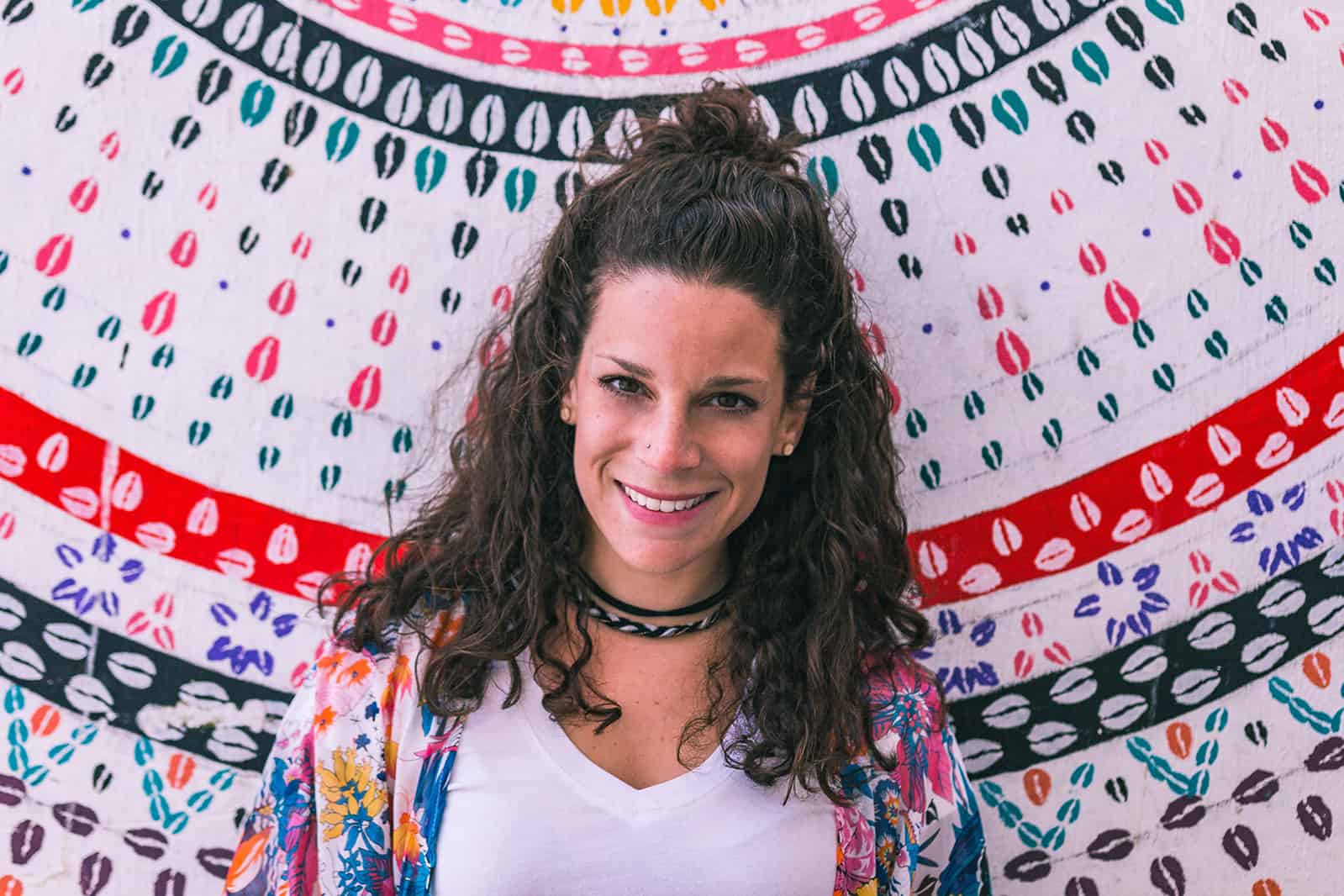 Nina Ragusa is an adventurer, messy bun master, breakfast fan, and full-time travel blogger. She's been abroad since 2011 and blogging on Where in the World is Nina? for nearly as long. Nina helps people like you move around the world while making money. She loves talking about how to work abroad and online to travel longer!