Thailand is already one of the most internationally recognized laid back countries in the world.
Then you visit Krabi, a coastal province in Thailand, and you realize that life can always get more chill.
Krabi boasts stark limestone mountains to gawk up at, glittering white sand beaches to lie on, cheap and easy food and transportation, and islands. Dozens and dozens of islands rest off the coast of Krabi.
You could spend an entire year simply Krabi island hopping exploring the wide variety of beauty and complexity among these islands.
But, you probably don't have a whole year, so let me break down the best Krabi island tours you can take with what time you do have.
Krabi Island Tours:
---
Tours are literally the only way you'll get to see the islands around Krabi. Unless you've brought your boat over, that is? Below are well-recommended tours to the nearby islands in the Krabi province.
If you want to book things ahead of time, worry less while you're here, and have everything set and sorted, these are the tours to book.
However, if you're a bit more adventurous, there is one other option I have to tell you about. You COULD walk up to a longtail boat, hope the boatman speaks OK English, and ask for a private tour of islands.
Using this method may be a bit more expensive if you're only a couple but if you have a group of friends it would probably only be a few bucks more each.
You'd need to bring your own lunch and you'd need to make sure your communication was clear from the beginning as to which islands you want to visit.
It's not necessarily the easiest option, and if you're on a time crunch I wouldn't recommend it (you may have to wait until the next day after speaking with him) but it's an option I had to share nonetheless!
Resources for Your Trip: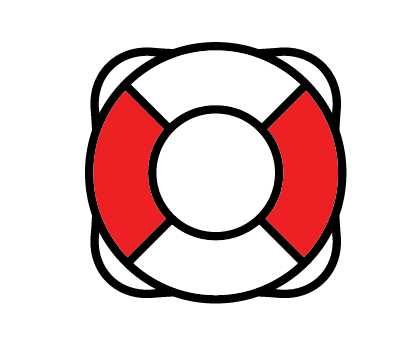 Don't forget insurance!
Get a quote with the best and easiest travelers insurance: Safety Wing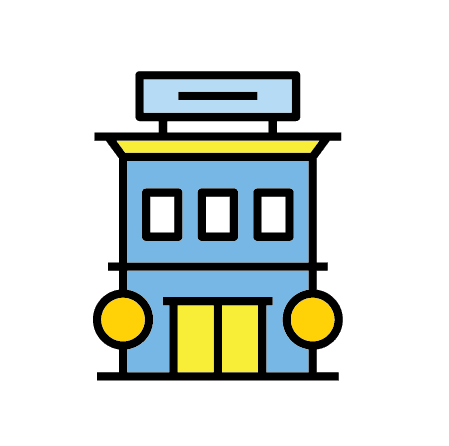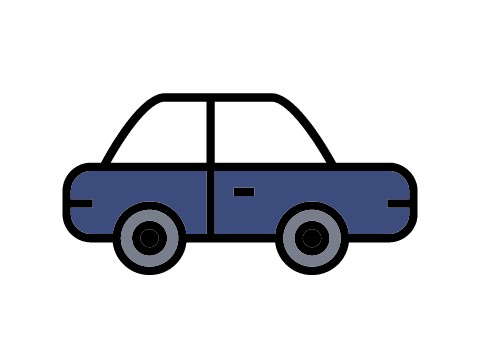 Best Deals on Vehicle Rentals: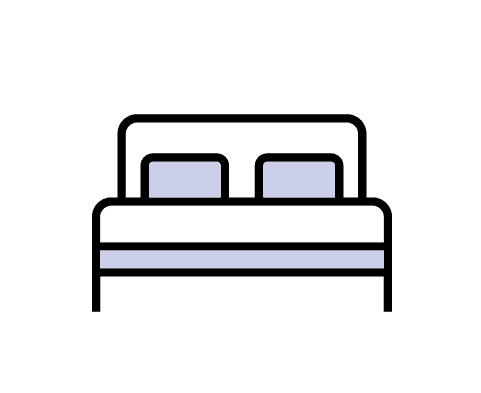 How to Get Free Accommodation Anywhere!
You NEED the Right Travel Cards!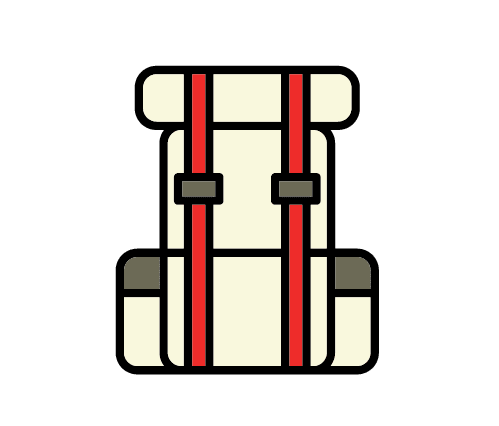 All The Gear You Need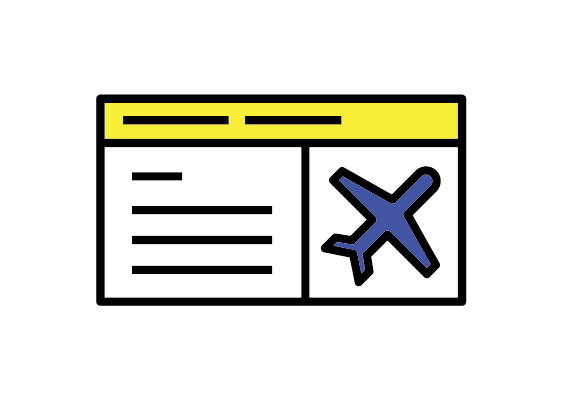 1. 4 Island Tour (Including Chicken Island)
This is easily the most popular Krabi island tour you will take while in the province.
You get to ride in a speedboat or a long tail boat to visit two iconic islands, Koh Gai (Chicken Island) and Koh Poda, and two lesser-known islands, Koh Mor and Koh Tub, before lunch.
Chicken Island has what closely resembles a giant chicken head rising from one coast.
Here, you can enjoy the white sand beaches, grab a snack at a small restaurant, and you may be able to "walk on water" to Koh Tub.
When the tide is low, the ocean recedes, and a land bridge appears that connects Chicken Island to Koh Tub.
So the first part of your day will be spent snorkeling in clear water and possibly walking across that exposed land bridge. Otherwise, you can arrive safely in any boat.
Then after a lovely lunch provided for you, you'll explore the Phra Nang Cave Beach in the afternoon.
Krabi snorkeling and cave exploring all in one day.
2. Rok and Coral Islands Tour
A day underwater! This tour takes you first to Rok Noi island to snorkel underwater or swim off the white sand beaches. Then you get to gorge yourself on a Thai buffet that comes with the tour, on the beach no less.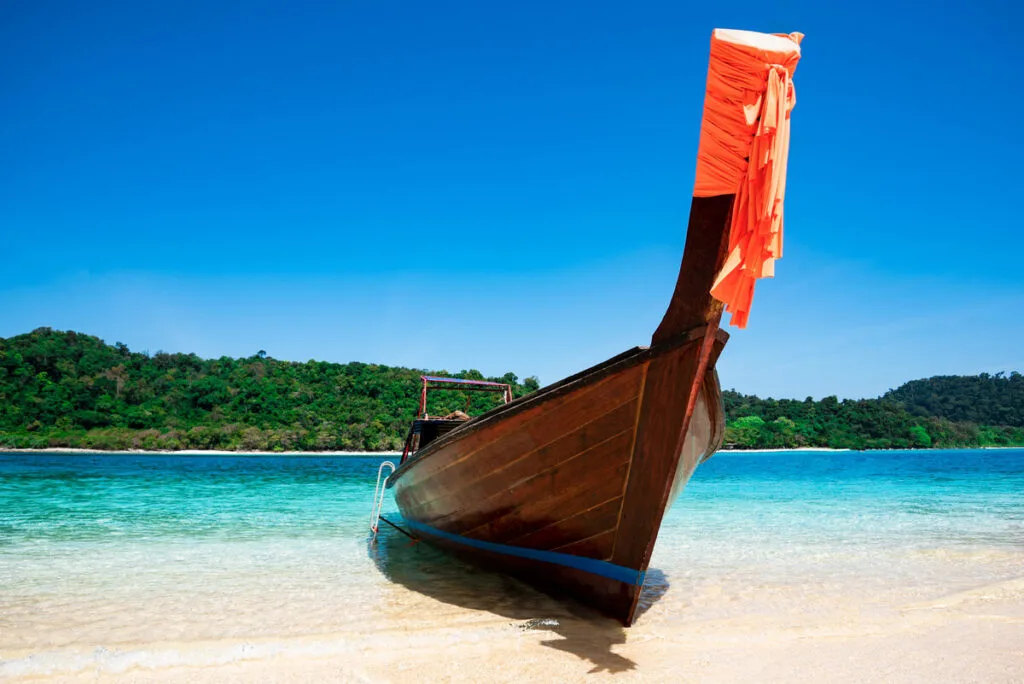 Finally, you'll head over to Coral Islands to swim through coral reef and check out the sea life in the reef.
You can pick and choose whether you snorkel or swim, and you can revel in the last of the untouched beaches off the coast of Krabi.
Krabi snorkeling and Krabi island hopping combine for adventure and peace at the same time.
3. Koh Hong Day Tour
Take a speedboat just twenty minutes from Ao Nang to spend the day in the most beautiful tropical middle of nowhere island you can imagine.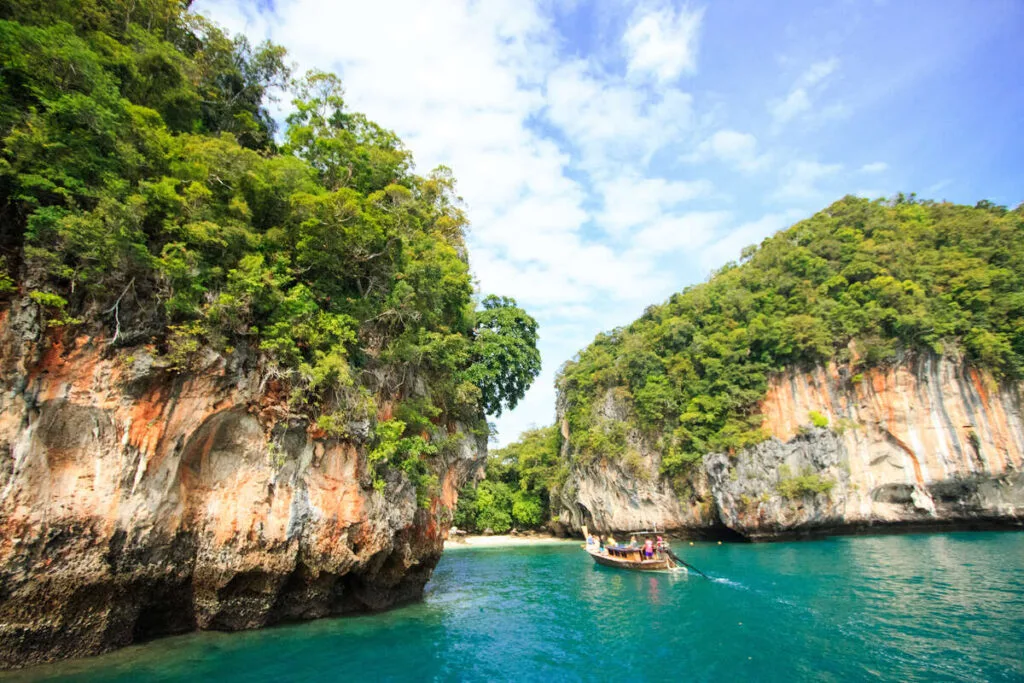 Koh Hong is actually a series of four connected islands, and you get to head right to the middle of it all to swim in relative seclusion.
A turquoise blue lagoon sits serenely amid cliffs and shores just waiting for you to splash and bask in the sun.
You can get some Krabi snorkeling in while you're at it if you like. This is the most chill of the Krabi Island Tours you'll find.
4. Phi Phi Islands Tour
The Phi Phi Islands may be the most famous stop for Krabi Island tours. You'll visit Maya Beach, which is where Leonardo DiCaprio brooded and adventured in the movie "The Beach." So if you've got a thing for Leo, as most of us do, you have to put Phi Phi on your Krabi island hopping itinerary.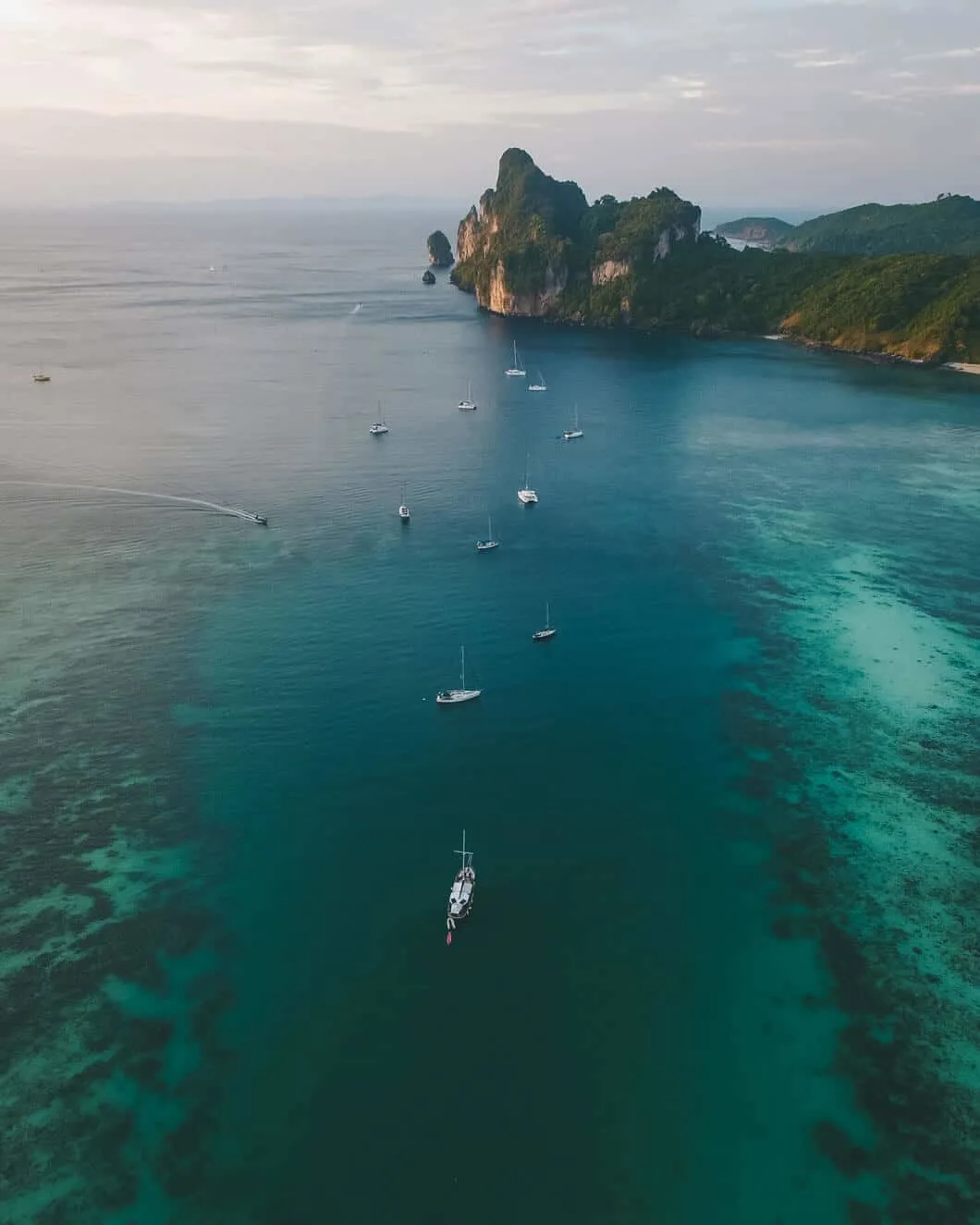 And even if you don't, you'll still get to spend a day in a few different gorgeous bays, swimming and snorkeling to your heart's content.
5. James Bond Island Tour
Speaking of movie sets, ever heard of James Bond? Yes. That James Bond. This Krabi Island tour will take you on a long tail boat or speedboat to Khao Phing Kan. By canoe you'll get up close to the 20-meter-tall rock featured in "The Man with the Golden Gun".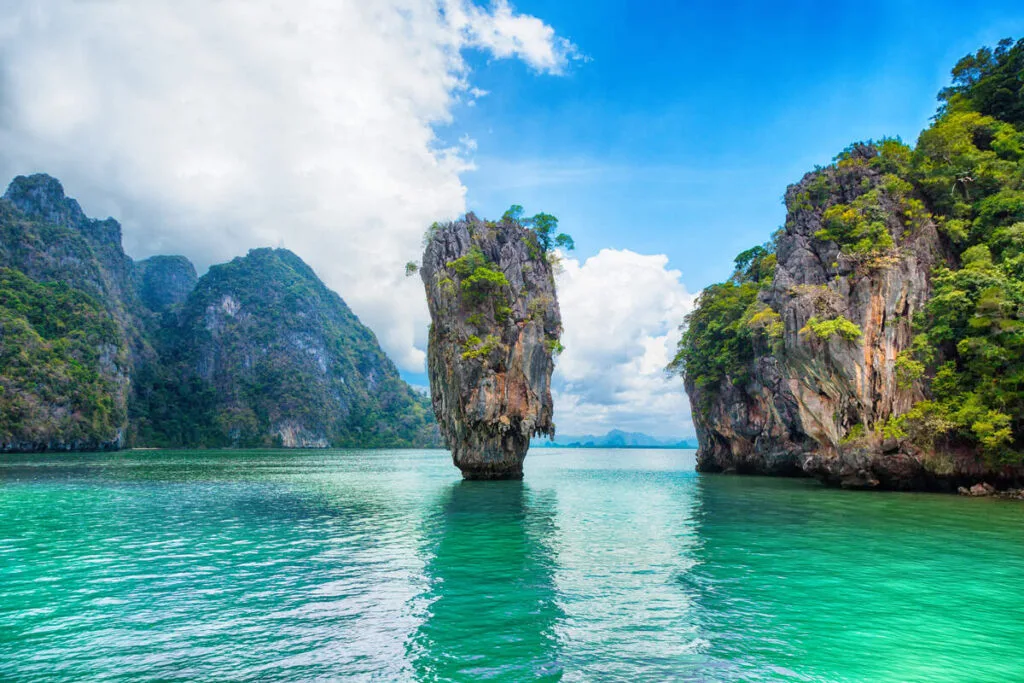 Then head out to a local floating village for lunch, visit the Raman Waterfalls and finally off to explore what has come to be called the "monkey cave," the Suwa Kuhan Temple, which has fascinatingly been constructed inside a cave.
Talk about a Krabi island hopping whirlwind of a day.
6. Early Bird Phi Phi and 4 Islands Tour
Did I say whirlwind? How about a sunrise trip out to Maya Beach to pay homage to Leo before anyone else hits this super popular tourist spot? Then you can spend the rest of the day traipsing about among four more islands in a speedboat.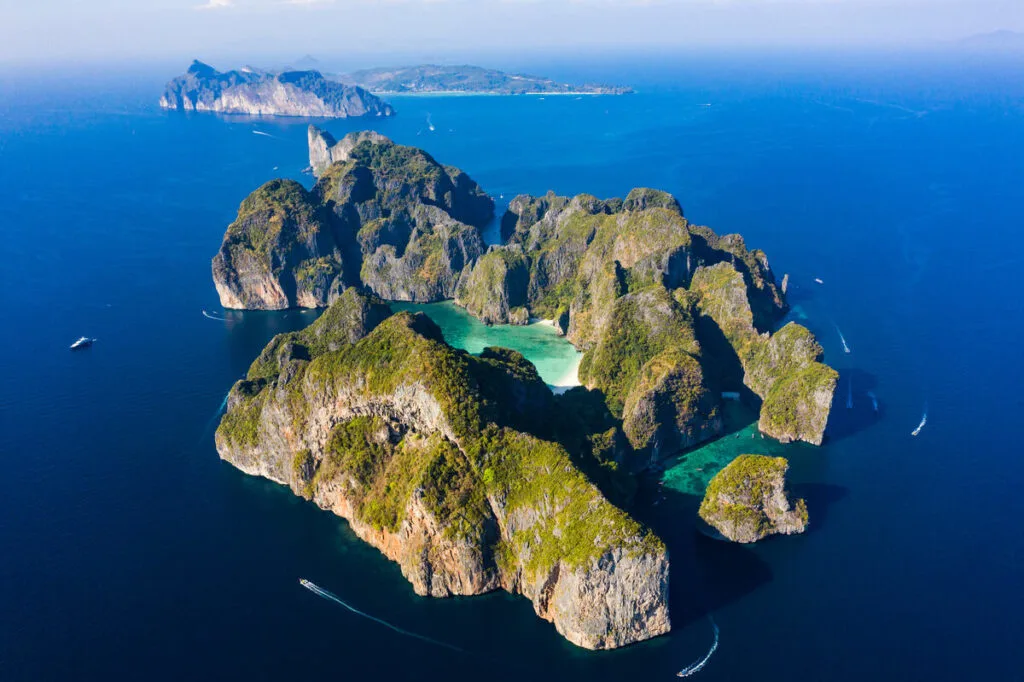 On this Krabi island tour, you'll explore Viking Cave and monkey beach. You'll also meander around Koh Phi Phi Don, check out Chicken Island, and swim at Poda Island.
Phew, by the time you get back you'll be ready for an evening at the spa.
7. Hong Island Sea Kayaking Tour
Remember I said Hong Island was the ultimate chill experience? Well, if you want to switch it up a bit and add a bit of adrenaline, hop on this Krabi Island tour.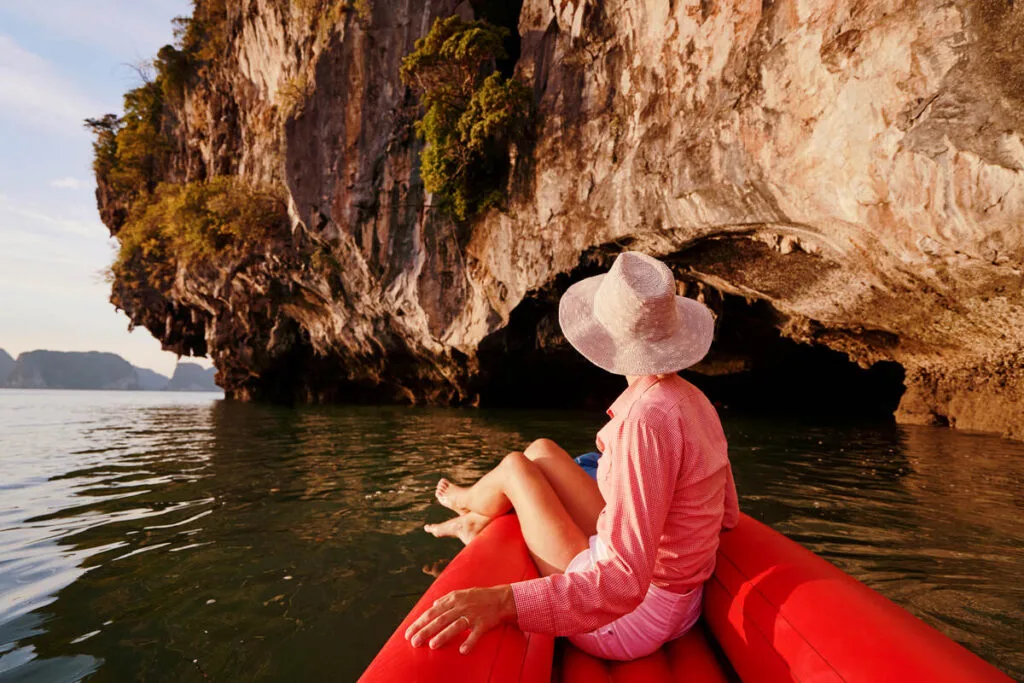 You'll take a long tail boat out to Hong Island, off board into a paddle boat, and paddle your way around the island, between giant rock walls and into the secluded lagoon area.
Then you just chill for a bit, maybe take a dip, or fall asleep on the beach, before you get back into the paddle boat to head back to your long tail ride.
8. Full Day Phang Nga Bay and Hong Island
Islands, bays, and caves all in one Krabi island tour. Hard to beat. You'll take a speedboat from Krabi over to Phang Nga Bay and check out some of the hundreds of islands that make up those 154 square miles of watery territory.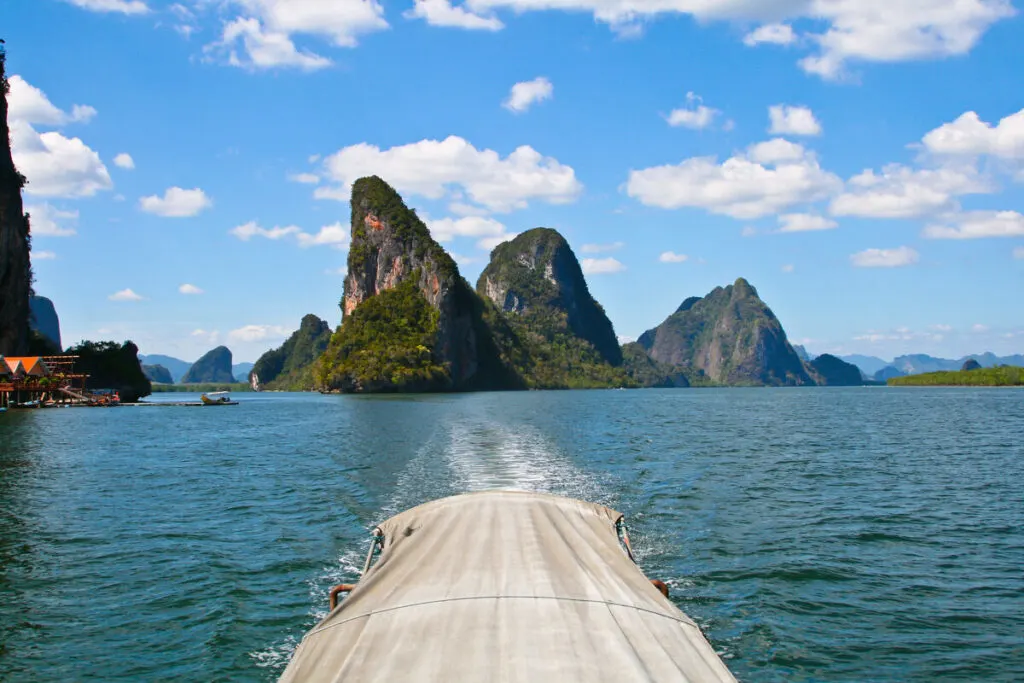 You'll hit up James Bond Island, as well as Thalu Island to explore Lot Noi Cave. Next, it's off to remote beach for a Thai buffet lunch.
Finally, swim and snorkel in the crystal blue waters before heading back to Krabi and your hotel. Krabi Island hopping at its best.
9. Cheow Lan Lake Tour
A Krabi Island Tour that doesn't involve an island? That's right.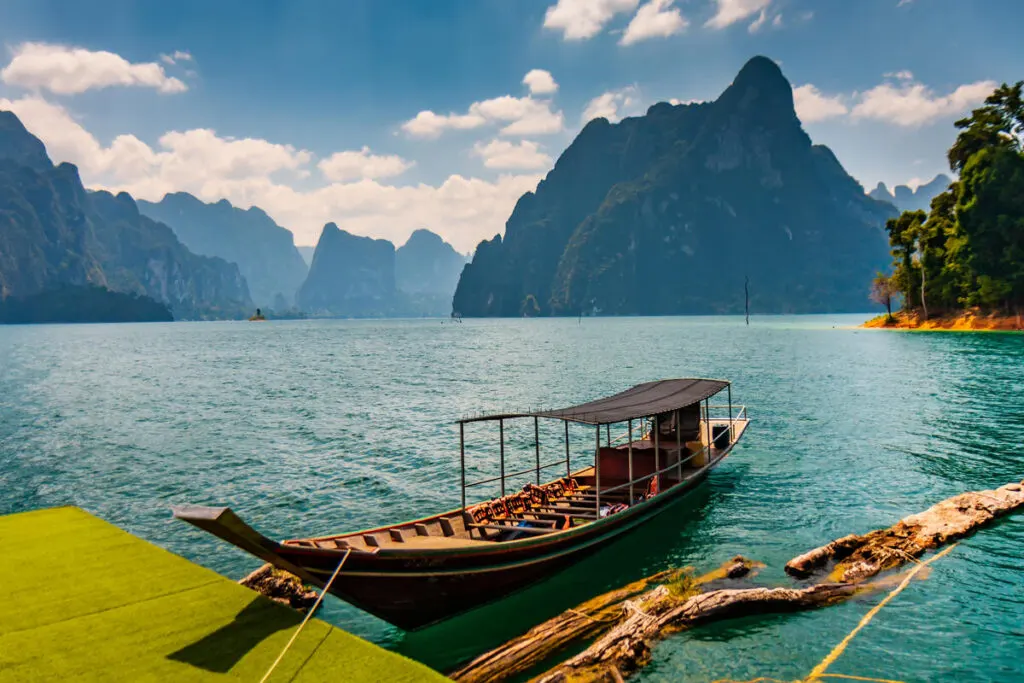 This one had to hit the Krabi island hopping itinerary because you'll actually be driving inland to a stunning lake inside the Khao Sok National Park where you will board a long tail boat and cruise around the lake, take a hike in the lush green jungles and have lunch on floating bungalows.
So it's an inland adventure that feels like an island adventure.
You see why it had to make the list?
Things to Know Before You Go Island Hopping
Many of the boatmen won't speak English or will speak very little. It's unlikely you'll be doing anything more than island hopping. There won't really be any commentary. Nothing much beyond the name of the islands, where to snorkel, and when lunch is.
Don't expect some beautiful and well-kept boat. You'll most likely be riding on a simple long-tail boat. These are small wooden boats with a few benches, maybe a small cover, and that's it. Yes, you may even see a tiny bit of water seeping in the boats, this is normal and most, if not all long-tail boats are like this.
Bring a snack if you're a picky eater. A simple local lunch is usually provided on these tours, if you don't like local food, bring something with you.
Bring extra water. It's going to be hotter than you think.
DON'T do as the locals do. Being environmentally conscious starts with education and we all know how to behave. Sometimes, people in these lesser develop nations don't get it because they were never educated about how to treat the envirnoment. Please don't do as the locals do and bring your trash back with you on the trip. Sometimes they simply throw trash in the ocean, let it fly off the boat, or they leave it on the island, which will likely end up in the ocean later anyway.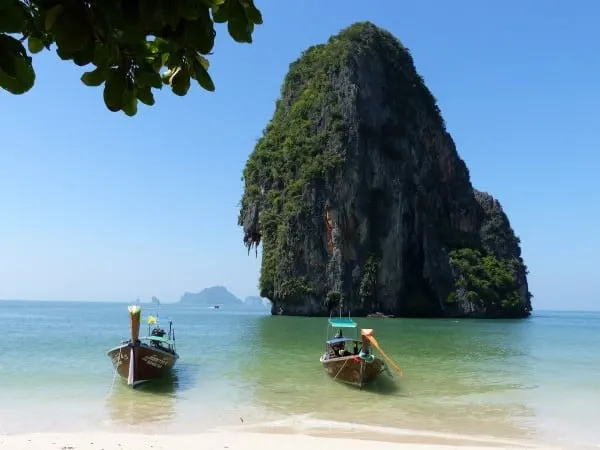 When to Go Krabi Island Hopping
The tourist season in Krabi is traditionally November to mid-March, directly after monsoon season. Temperatures are super mild, and the sea is too. As someone planning multiple excursions to a variety of islands by boat, you want calm seas.
Mid-March to May is not a bad time to visit either. You'll see a spike in temperatures and a gradual rise in humidity, but you'll also get fewer tourists. I'm not a huge fan of crowds, so this works for me.
Finally, if you're looking for super cheap and tourist free, monsoon season is the time to go.
But know that the seas can get unpredictable, violent, and deadly. This is a tourist area, and tourism means money, which also means some boat captains will, unfortunately, put lives at risk to make a livelihood. So just be weary during this time of year.
What to Bring With You on Your Krabi Island Hopping Tour
Sunscreen – There are points on this trip where you won't have shade.
A hat – More sun protection!
Snorkel – One is provided if it's a snorkeling tour but in case you like using your own, bring it. They usually only have cheap snorkels to use.
Power Charger – Don't run out of battery! You'll want all the pictures.
GoPro – The only good camera that will get you fun underwater pictures and the only camera you'll want to bring as bringing your expensive one could be risky.
Sarong – I never travel with a towel, they are so bulky. Use your sarong to dry off, as a beach cover-up, and as a beach towel.
Flip-flops – Why have I seen people on these tours with regular shoes? Why….?
Transportation Tip for Thailand:

While you can simply book at the pier, bus or train station, you may want to book ahead for certain legs of your journey to guarantee that you get a seat on the day you need to travel. 12go.asia is the best way to do this. Book your next trip ahead of time so you have one less thing to worry about.
Where will you go after Thailand?
Laos | Malaysia | Singapore | Indonesia | Philippines | Cambodia | Vietnam
So which of these island hopping tours are you hopping on? Let me know in the comments!
---
---
>>> EVEN MORE AROUND THAILAND<<<
"One Night in Bangkok … and the World's your Oyster"
Work & Live in Thailand: How To Do It? Cost of Living? And More!
27 Things to Do in Pai, Thailand + Where to Eat and Sleep
Where to Stay in Pai, Thailand: Pai's Hostels, Hotels and Resorts
21 Krabi Beaches That'll Make You Book Your Trip Today (Thailand)
Photo and Video Blog- Ao Luk, Krabi, Thailand
Krabi Itinerary: What To Do In Krabi, Thailand for 1-7 Days & When To Visit
First Timers: Rock Climbing Krabi, Tonsai and Railay, Thailand
Where To Stay In Krabi, Thailand For Any Budget
Where to Eat in Krabi Town: Night Markets and Restaurants
Krabi's Beauties: Railay Beach and Tonsai Beach, Thailand
A Thailand Visa Run Gone Wrong
The Low-Down: Thailand Tourist Visa and More
Thailand's New Year, Songkran, Is the World's Largest Water Fight
7 Unusual Things To Do in Chiang Mai
Photo Blog: Doi Inthanon, a Day Trip from Chiang Mai
Chiang Mai to Pai and Back! The Best Ways to Get Around (Thailand)
4 Lesser-Known Spots Around Mae Hong Son To Go To
Chiang Khong to Huay Xai Border Crossing (Thailand to Laos)
Chiang Rai Itinerary: 10 Things To Do In Chiang Rai That You Can't Miss
Thai Vegetarian Food That You'll Want in Your Mouth
7 Reasons Why Eating Thai Street Food Is The BEST & How To Avoid Getting Sick
Transportation Info and Tips for Thailand
Play it Cool: Thailand's Do's and Don'ts
Photo Blog: Kanchanaburi – Bridge on the River Kwai and Erawan Falls
OMG, My Holiday is Coming Up! Is it Safe to Travel to Thailand?
---
---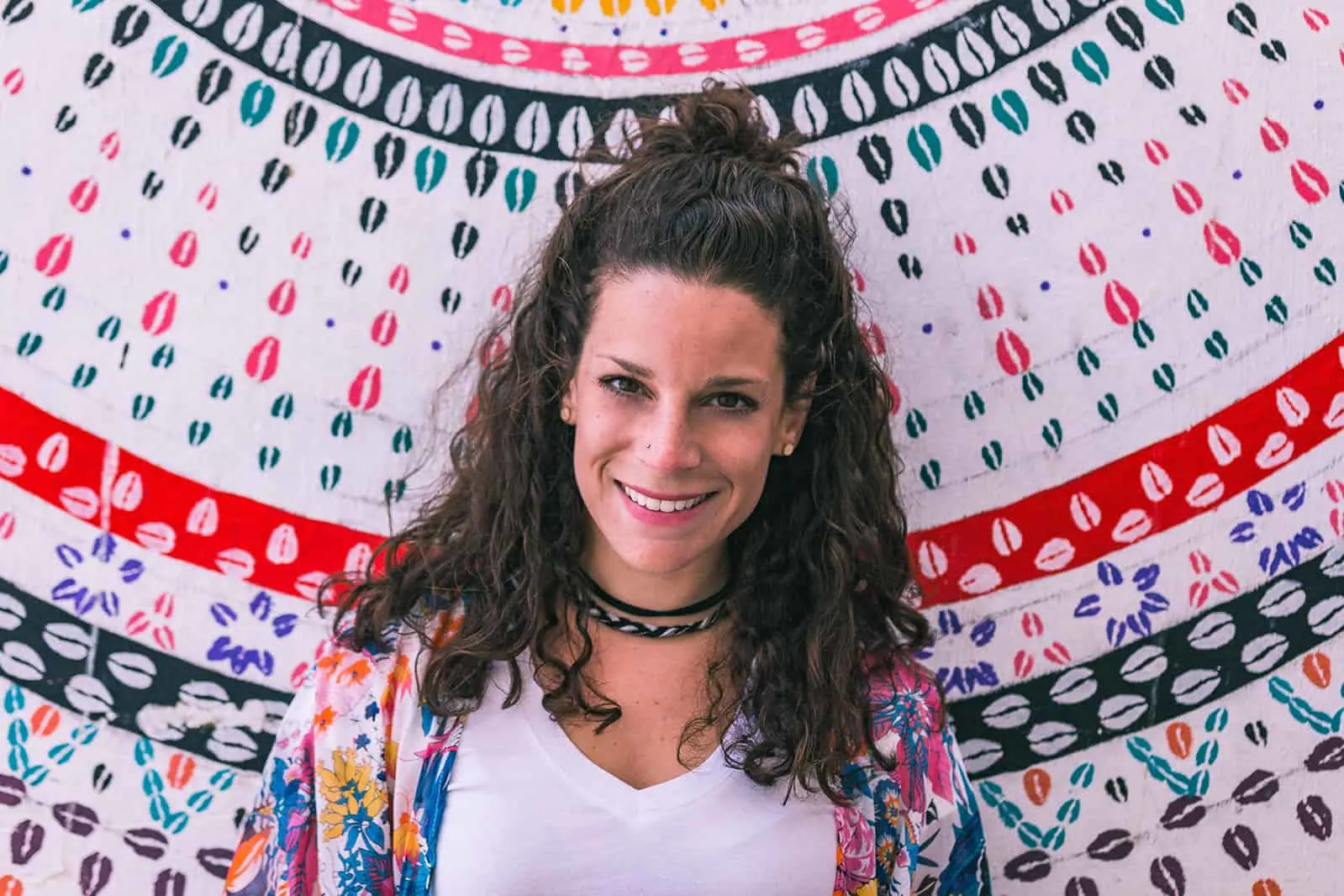 Nina Ragusa is an adventurer, messy bun master, breakfast fan, and full-time travel blogger. She's been abroad since 2011 and blogging on Where in the World is Nina? for nearly as long. Nina helps people like you move around the world while making money. She loves talking about how to work abroad and online to travel longer!