Doi Inthanon is a great day activity from Chiang Mai! Get out of the city and up into the mountains. My friend Julia was still in town. We just finished up a lovely few days in Pai. Actually, we spent a bit longer than we thought, which is a common "mistake" of visitors here.
We woke up super early and took our private songteuw through the mountains to get here. Scroll down to the bottom to find out information on the transportation here. We wanted to catch the sunrise, but unfortunately it was a bit misty and foggy (this was in July). It was also FREEZING! This was the coldest I've even been in this country. It might also have something to do with the fact that this is Thailand's highest point at 8,415 feet. With that said, as soon as the sun was out for an hour or two, it heated up to its normal sticky hotness!
Another unfortunate thing was one of the chedis was under a bit of construction, but oh, well! Everything was still beautiful nonetheless!
After we kinda saw the sunrise from the very top, we made our way down the mountain to the other sites. The main site are the two royal chedis, the King and Queen chedis. They are surrounded by a luscious garden that's very well manicured and has many interesting and gorgeous flowers.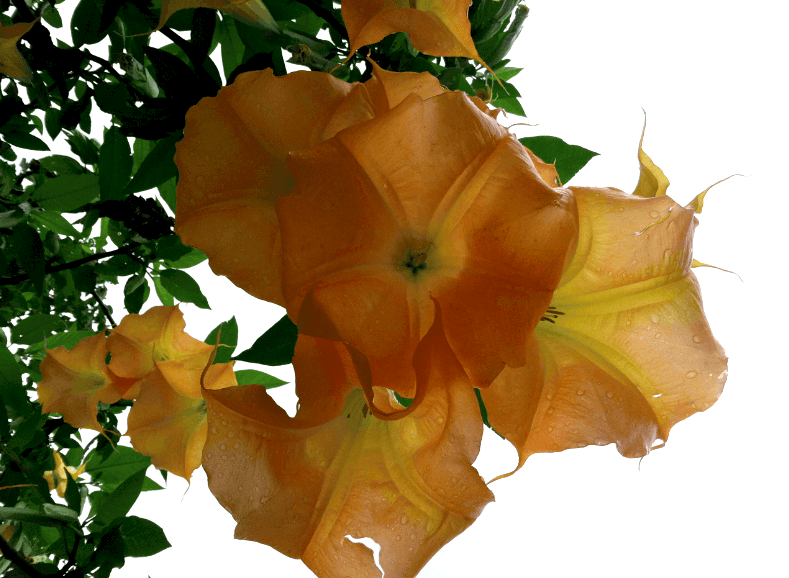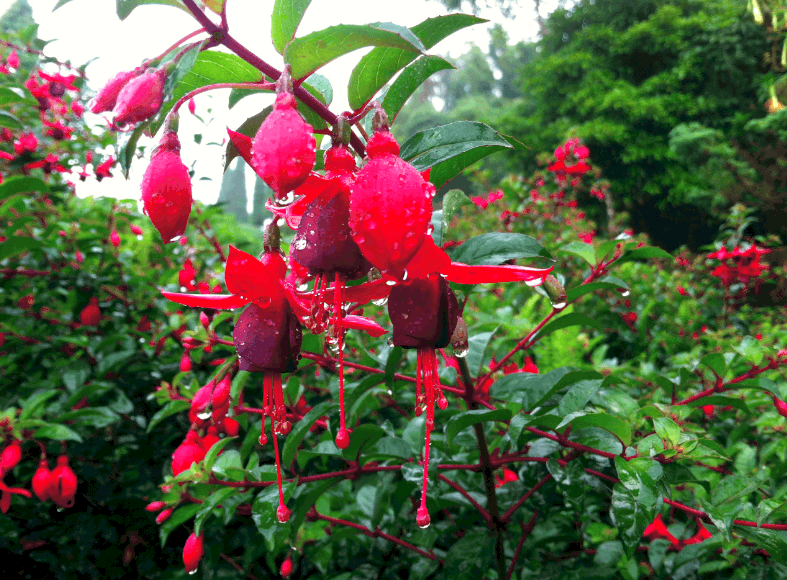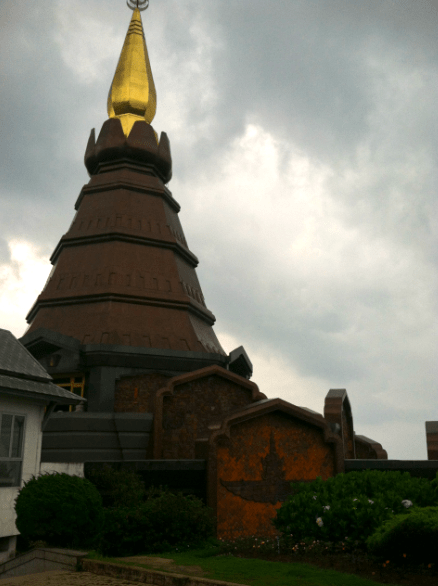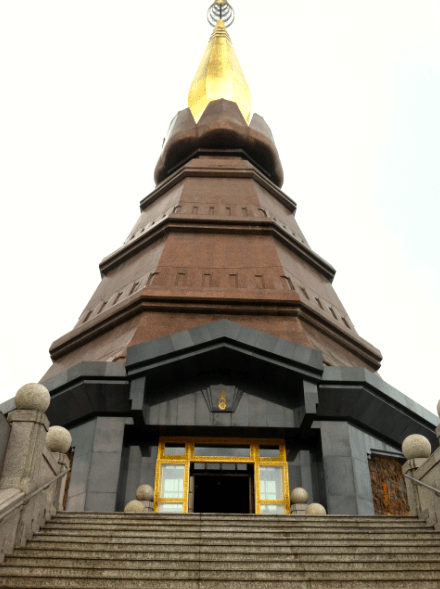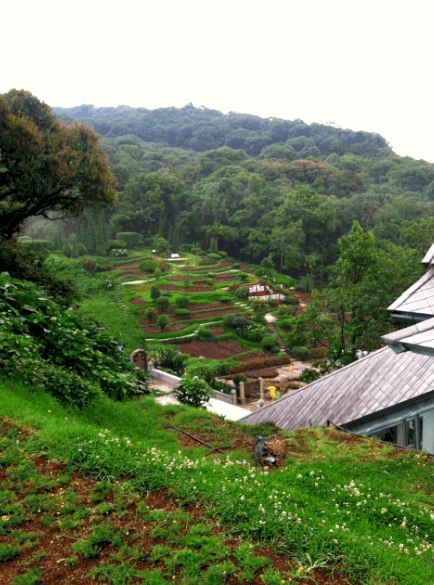 As you make your way further down and you can stop off at many of the waterfalls. Just be aware that it's popular for Thais to call anything that has a bit of water falling into a small pool, a waterfall. So many of them looked rather unimpressive online, so we picked out the one "nice one" and called it a day! We had to catch a bus that night anyway.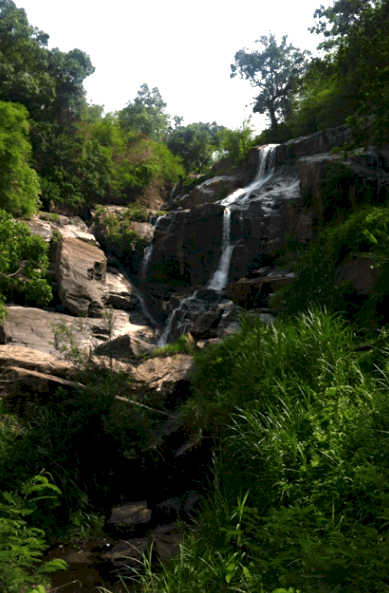 There are also some caves in the area. Apparently you must have a guide to go to these places. We pondered it, but they wanted a lot of money and then when we agreed on a price, "there wasn't a guide available to take us." They REALLY didn't want to take us! Trekking is available too, but that also requires a guide, and my friend was actually not to down to walk around that much 🙂
There's a small market area and cafeteria that has some food. This is how we spent half our since we were up so early! It's a good option for an easy trip from Chiang Mai.
More Information:

There are a few ways to get here, you can drive yourself on a motorbike, take a tour, or just hire a random dude to take you like we did. I got into town a few days before my friend got here and I knew we were likely going to need our own private taxi to take us somewhere. So on my way to a park one day I sat up front with the songteuw (shared taxi) driver. We chatted, his English was decent, and I got his number. I called him when I need him, we agree on a place to meet and a price and he drove us around all day. Perfect! Unfortunately I'm the worst note taker ever and I don't recall how much it was. BUT I do remember that I did my homework and checked to see how much a tour would be there, and his price was only a bit less. You have to remember though, we weren't in a vehicle with a bunch of others and what we said went. We didn't have to follow a certain schedule and wait for others. The freedom is totally worth it.
Transportation Tip for Thailand:

While you can simply book at the pier, bus or train station, you may want to book ahead for certain legs of your journey to guarantee that you get a seat on the day you need to travel. 12go.asia is the best way to do this. Book your next trip ahead of time so you have one less thing to worry about.
Where will you go after Thailand?
Laos | Malaysia | Singapore | Indonesia | Philippines | Cambodia | Vietnam
---
---
>>> EVEN MORE AROUND THAILAND<<<
"One Night in Bangkok … and the World's your Oyster"
27 Things to Do in Pai, Thailand + Where to Eat and Sleep
Where to Stay in Pai, Thailand: Pai's Hostels, Hotels and Resorts
21 Krabi Beaches That'll Make You Book Your Trip Today (Thailand)
9 Krabi Island Hopping Tours That Will Make Your Jaw Drop (Thailand)
Photo and Video Blog- Ao Luk, Krabi, Thailand
Krabi Itinerary: What To Do In Krabi, Thailand for 1-7 Days & When To Visit
First Timers: Rock Climbing Krabi, Tonsai and Railay, Thailand
Where To Stay In Krabi, Thailand For Any Budget
Where to Eat in Krabi Town: Night Markets and Restaurants
Krabi's Beauties: Railay Beach and Tonsai Beach, Thailand
The Low-Down: Thailand Tourist Visa and More
Thailand's New Year, Songkran, Is the World's Largest Water Fight
7 Unusual Things To Do in Chiang Mai
Chiang Mai to Pai and Back! The Best Ways to Get Around (Thailand)
4 Lesser-Known Spots Around Mae Hong Son To Go To
Chiang Khong to Huay Xai Border Crossing (Thailand to Laos)
Chiang Rai Itinerary: 10 Things To Do In Chiang Rai That You Can't Miss
Thai Vegetarian Food That You'll Want in Your Mouth
7 Reasons Why Eating Thai Street Food Is The BEST & How To Avoid Getting Sick
Transportation Info and Tips for Thailand
Play it Cool: Thailand's Do's and Don'ts
Photo Blog: Kanchanaburi – Bridge on the River Kwai and Erawan Falls
OMG, My Holiday is Coming Up! Is it Safe to Travel to Thailand?
---
---