What are your best New Zealand travel tips?
How much did your New Zealand trip cost you?
These were probably two of the most popular questions I got during my #vanlife trip around New Zealand and it's easy to see why. They are pretty important questions and help you make the best decision when planning your trip over here.
After campervanning the country for nearly five months, I gathered all my best tips for the country and explain exactly what our New Zealand trip costs us.
While you're here getting info on New Zealand, don't forget I have a ton of other posts that go into even further detail of my trip around the islands and what to do on them!
Here are all my New Zealand articles and I'll link to more throughout and at the bottom of this page. Let me know if you find them helpful!
Busy? Click the picture to Pin this for later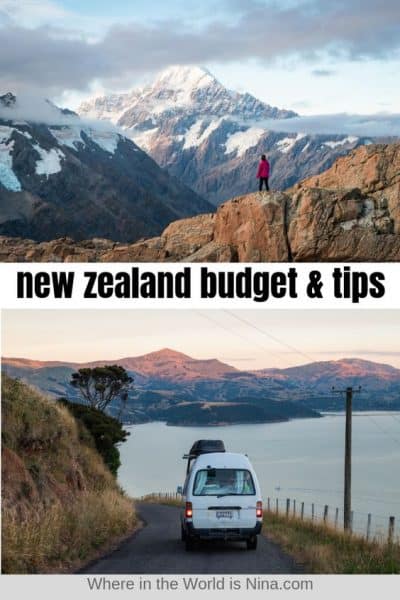 New Zealand Travel Tips
---
1. Is Your Hike Open?
Planning on hiking in New Zealand? Double-check if your hike is still open or not! There are a few reasons for this…
New Zealand's weather is cray. Seriously though, the weather shifts in a matter of minutes. Slips can happen at any time, and some of the bigger and longer hike condition can change quickly.
Lambing season! Yes, those cute little lamby-poohs are trying to make babies and care for their young, so the hikes that go through the property with sheep may close their property and therefore your hike so the lambs can do their thing. This is, generally speaking, July through September but it can vary depending on the region.
2. Private Land
Sort of continuing from the point above, did you know that A LOT of hiking trails traverse through private farms and land. So not only should you not be a dick ever, you REALLY shouldn't disrespect the private property that a person is so graciously allowing random people to trample through!
3. Get a Discount
If you're looking at the excursions in NZ and thinking about crying a river at the prices, I hear ya! The excursions cost a pretty penny here; however, bookme usually offers up some pretty sick deals and last-minute discounts.
4. Shopping
Where to shop for…
Cheap groceries: PacNSave and Countdown.
Cheap stuff: Op shops! (Thrift shops) they are everywhere. It's literally how we decorated and made our van sweeter for cheaper. It's also the place to get the random gear you didn't think to bring, like a sleeping bag, extra wool socks, or some mittens or camping gear.
Cheap new stuff: The Warehouse (Walmart-esque but smaller and no food)
5. Carry Cash
Always have cash for honesty boxes, ATMs get scarce when you're not in a major city. Honesty boxes are often at the campsite that aren't managed. This also means to have the exact change!
6. Apps
Download CamperMate and then download it all offline. This is the main app you'll probably be using, and service goes in and out all the time driving around NZ. Gaspy was a helpful app for finding cheap gas in the area and you should always travel with Maps.Me downloaded too for offline maps.
7. Car Insurance
Car insurance isn't needed, but you should get it anyway. Like…seriously. Just get insurance. We got AA, and it was cheap.
8. One Lane Bridges
You may encounter something a bit new… They have many one-lane bridges. These are short bridges that cross a small river or creek but pay attention to the signs. There will be a sign with two arrows indicating which person has the right of way.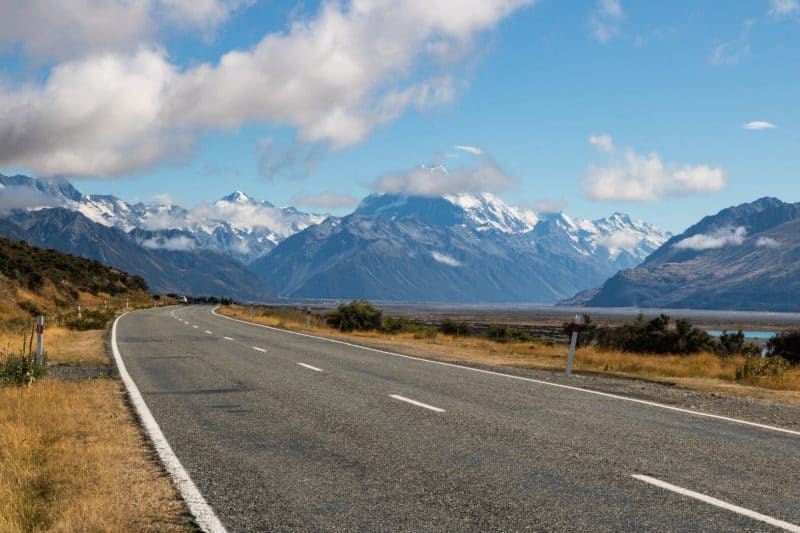 9. No Bugs
Turn off lights very early, and you'll have fewer bug problems. We always made sure to cook our dinner earlier rather than after dark, and we learned this VERY quickly. On night #3 we were getting swarmed by bugs, and they were fighting through our bug screen to get in our van. It was disgusting, terrifying, and annoying all at the same time. We had to clean a graveyard's worth of bugs the next day. Ew.
10. F*ckin Sandflies
Sandflies are vicious, terrible creatures. Why do they exist? Uh! NZ's West Coast on South Island is where you'll encounter these gross and hurtful little beings, run, run far and fast! Just kidding… Just close doors and windows, use mosquito screens and get yourself some spray. The bites hurt worse than mosquitos bites.
11. Eat Early/Late
Try to eat your meals at the "off times." Everyone wants to eat at a "normal time" so if you eat during the off hours there will be no waiting in lines to use the kitchen or washing dishes. This when you're tired of cooking in your van and trying to use a kitchen at a camper park.
12. Those $2 Coins
Keep ALL the $2 coins; they are gold! Laundry and showers use ONLY these coins, and when you need them most, you're stuck with $1 coins or some bills. Note that many/all showers and laundry will ONLY take $2 coins, not two $1 coins.
13. Hike Info
Call DOC for up to date info on hikes! They are super helpful! Just look up * hike name* DOC, and you should have a number to call. They are sectioned off in regions, and you should be calling, at the least, the day before your hike to triple check no slips and slides happened the day before.
14. Where's the Moon?
Check the moon schedule for overnight huts and stargazing. When the moon is out full blast, there's a lot of light, and therefore, you'll see less of the night sky. When the moon is smaller or barely there, the air becomes a starry night oasis, and the Milky Way will be in view and brighter.
15. Petrol vs Diesel
When you're a the gas station, the Diesel handle is green, not black. This is for my American friends, yeah, I almost made a huge mistake!
Another side note on diesel, it's cheaper but New Zealand has a diesel tax or "Road Usage Charge" (RUC). So if you're campervanning the country in a diesel, make sure you're purchasing your diesel tax.
16. Eating Out
People think eating out is expensive in NZ and it's not that they are wrong, but I find it pretty much equal to what we pay back home (in the US). The only difference here is it may appear a bit more pricey here in NZ to Americans because the "tip" is included here! When you do the math, it evens out.
17. DOC Card and Sites
Getting a DOC card was GOLD for us. We used the hell out of it, and it paid for itself within the first two weeks.
For some reason, DOC sites are not as prominent on North Island. If you've read my other post about campervanning NZ that encourages you to get a DOC pass, check that you'll be getting your money's worth!
18. Dairies
Convenience stores are called Dairies… And they don't carry alcohol like ours do in The States.
19. Foreigners and Alcohol
As a foreigner, you HAVE to show your passport to buy alcohol. Not your ID, your driver's license or anything else, passport only. So yes, that means even when you go to the bar, you'll need to bring your passport with you.
20. No Shoes
Kiwis LOVE being barefoot. I saw them barefoot in stores all the time. Never did I love a country so much for a single reason… These are my people. I hate shoes.
21. What the F?
For some reason… "Wh" can sometimes turn into an "F" sound. OK, the reason is because of Maori pronunciation, but still, it was a bit funny to find this out!
Example: Whangamata and Whangarei both start with an "F" sound.
22. Baa baa
There are more sheep than people. Period.
It's crazy and adorable.
23. Weather
Like I've already kind of sort of mentioned, New Zealand weather is bizarre, and yes, you can get 2-3 seasons in a day! It's annoying when it comes to deciding what to wear.
It's smart to always carry layers, particularly if you're on a hike. You're usually in some time of alpine conditions which means the weather can change very quickly, and you can be in serious trouble if you don't have some gear that's waterproof and warm on you.
24. Buying a Car
Buying a car is scary easy here. All it takes is a simple piece of paper and a few bucks at the post office to transfer the name of the vehicle. It's scary, convenient, and amazing all at the same time. I explain everything you need to know about campervanning New Zealand including buying and selling your vehicle.
25. Slang
Kiwi slang IS THE BEST. I loooooove it so much, it's almost another language sometimes, and I love adopting random new words.
Sweet as – Something is very cool
Hard / hard out – Agree with someone.
Mean – Sweet, great, awesome.
Choice – Cool, thanks.
Egg head – Shit head / dummy.
Yeah, nah / Nah, yeah – No / Yes
Chur – Sweet, good, cool…
She'll be alright – The situation will be fine.
Keen – (or keen as) Happy to do something.
Chilly bin – A cooler.
Heaps – A lot
Jandals – Flip flops
Togs – Swimsuit
If you want more, with audio from a real Kiwi, here's more kiwi slang from my mate, Jub!
26. No Internet
Cell service is not a guarantee, and you'll be without it often. Download all the things… maps, music, podcasts, videos.
Also, internet is SHIT. Like Australia and New Zealand are living in the 1990s when it comes to the internet. We did find a way around this though, but this is not a solution for most people. Internet is a must for us since we work online…
We got a package with Wireless Nation. Their internet was actually really good, and we had almost no issues at all. of course, if there's no cell service, there will be no internet either. But their coverage map shows you what's up, so you know. This is not a cheap option, but again, it was a must for us.
If you're in a van and NEED internet like we do, look up their plans, it's far better than trying to tether yourself from your phone.
If you need light use of the internet, either get yourself a local SIM card or grab a portable wifi hotspot like Skyroam (code: NINA77 gets you a 10% discount!).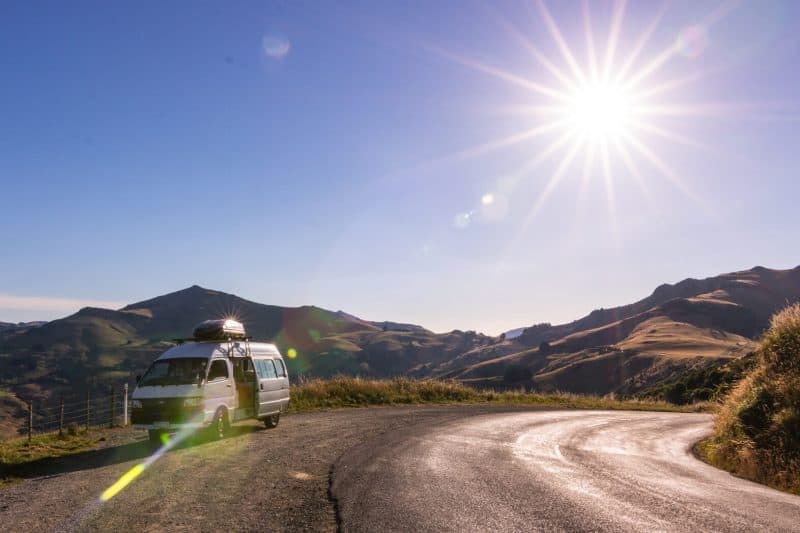 27. The Sun
There's a hole in the ozone layer over Australia and New Zealand. And you can FEEL IT.
I'm from Florida; it's hot, I can get burned there, the sun is intense. But when I got to New Zealand, I was blown away with how the sun felt. I could almost literally feel it roasting my forehead as I walked from my car to the store. Wear all the sunscreen!
28. Clean Your Shoes
You'll have to clean your shoes in some area in New Zealand. There are a varies of diseases that infect the plants in NZ, and they will have boot cleaning stations so you can scrub your shoes before and after the hike to prevent the diseases from spreading to other areas.
With this said, they are also strict with customs and you bringing in your dirty boots or any food! So be careful about what you bring.
29. Must Road Trip!
Campervanning is the way to go! If you want to travel to this country, you pretty much need a car. Doing NZ without a vehicle would be…. difficult and miserable. Sorry, just my opinion! But seriously, I'd venture to say that about 80% of my hikes and adventures would have been impossible without a car.
30. Road Manners
Let people pass when you're driving. If you're a bit slower, it's fine, don't be the d-bag that doesn't let people pass or hit the gas to speed up in spite.
Most of the country is covered in two-lane roads, be kind, let people pass, give them the signal (turn your left blinker on to indicate they can move to the right) and be nice on the road.
31. Make Your Food
Cook. For the love of God, cook if you're on a budget. Eating out often will munch down your budget so fast, you won't even have time to notice before it's gone. The ONLY exception to this rule is the fish and chips. You can generally find a reasonable place to chow down on this popular dish for cheap, and I highly recommend that you do.
32. Maori
Aotearoa is New Zealand's real Maori name. You'll see it, so now you know. You'll notice a lot of other Maori names being used throughout the islands and on road signs.
Learn about the Maori culture, which was suppressed for many years but is now more celebrated. You'll notice more of Maori culture on the North Island.
33. The Birds
Bird bird bird, bird, is the word… For New Zealand, that is. It's seriously crazy how many crazy cool birds there are. I'm not a bird nerd by any means but you definitely "get into birds" here. You'll see them often, while on the trails, and some are very cheeky and will hop in your van, steal your peanuts and run into the bushes, or even tear off a car's antenna with their beaks.
Yep, that all happened to us. The antenna getting ripped was someone else's car though and we just watched in awe as a gang of keas just tore this thing off for fun!
New Zealand Prices and Trip Costs
---
So here's just a glance of what our New Zealand trip cost us… Hopefully, this helps anyone out there wondering 🙂
Everything listed covered TWO people, and they are totals for around four months of traveling New Zealand by campervan. Everyone travels differently, so take these numbers with a grain of salt!
For more specifics on types of campsites we stayed at, what car we got, what maintenance we need etc… please click on the posts that explain all of that at the bottom of this post.
*All numbers mentioned are in USD unless I state otherwise!
The conversion at the time of writing was $1NZD=$.65USD
Campervan Costs
For everything car related, this is what we paid:
$9700 – For the van, solar, battery, upgrades, renovation…
$613 – Maintenance, WOF, tire, etc…
$935 – Gas (this was for about 8,000km or so over the course of 4.5 months)
$450 – Diesel tax (ouch! but necessary. This was for 10,000km)
$87 – insurance
TOTAL: $11,785 ⇒ After selling for $7,700 ⇒ $4085
*Sold with our solar panel and battery, more on that below.
Campsites Costs
You can go WAY cheaper than we did if you want to. The DOC passes provided us free spots, plus the actual free camps are great, but we sometimes found ourselves paying extra for the holiday parks so we could have showers and work on rainy days (the solar panel doesn't do much in the rain!)
This number has quite a few holiday parks added in and don't forget; all campsite charges are PER PERSON. So this total is for two people.
TOTAL: $592
Food and Alcohol Costs
We eat vegetarian and eat pretty healthy. We are happy to pay extra for the good quality soups instead of the grossest and cheapest canned soup. We bought avocados, we bought organic, we had fish and chips here and there, and we had a few splurges on a meal and some beers in Wellington.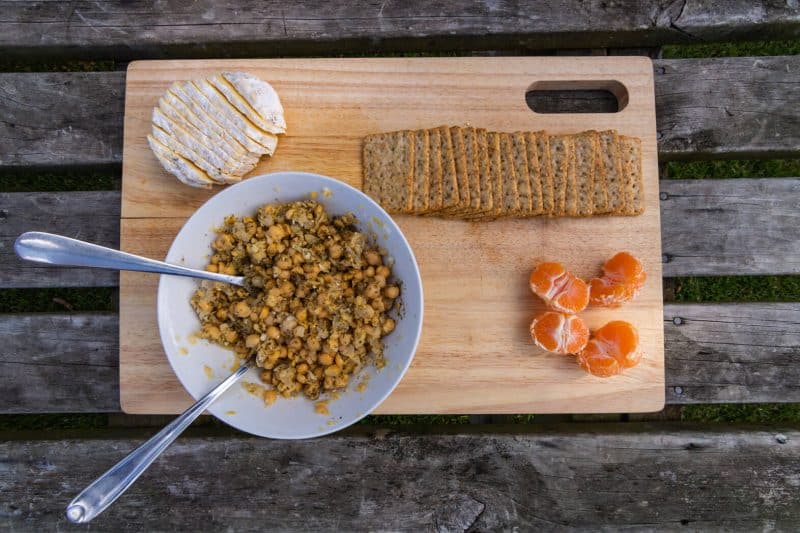 If you don't care about eating healthy, want to buy the cheapest crap and want to essentially live on Ramen noodles for months, you can go much cheaper…
We also had a beer or glass of wine in the van almost every night.
FOOD TOTAL: $1800
ALCOHOL TOTAL: $500
EATING OUT TOTAL: $330
Other New Zealand Trip Costs
I won't price out anything else precisely because that's almost literally counting pennies and it will get annoying plus there are charges you may or may not encounter depending on what type of traveler you are but here are some other things to keep in mind that you'll need to spend cash on…
$2 NZD coins are GOLD in New Zealand, hang on to them for showers and laundry. Many showers can sometimes cost $2 extra for about 3-5 minutes of hot water. Washers and driers almost exclusively take $2 coins only.
The fun stuff is EXPENSIVE in New Zealand. Like…really expensive. Helicopter tours, whale and dolphin watching tours, the Great Walks huts… They cost hundreds of dollars. If you're doing any of that, you'll need to bring a lot more cash. (Part of the reason we mostly just hiked in New Zealand. It's FREE!)
If you're doing any of the hikes and staying in a hut, you'll need to shell out $10-$25—The Great Walks are much more expensive.
An hour or so on a SUP board is around $17 and a kayak for two hours is about $40 – Of course, depending on where you are at but these are round about prices.
If you're planning on staying in New Zealand longer than your visa allows, you'll need to request an extension and pay $135.
We also paid $600 (ouch) for internet. It's really bad in New Zealand, like AWFUL, like third world countries have better internet… but our internet router through Wireless Nation was AMAZING but it better have been, we definitely paid for it. That total was for about 4 months of internet usage with around a 120GB allotment per month. Of course this a charge most won't need! But it was a must for us to continue working online.
We also spent $1500 on a battery and solar panel (Yeti 400 and Boulder 200 from Goal Zero) so we can keep our laptops going and cameras charged. We sold it with our van.
On the surface, with none of the "other" stuff mentioned above, we spent around $7,300 for two people for four months of campervanning in New Zealand. So around $1000 each per month, not bad! In reality, we spent a bit more with the internet, "fun stuff" like staying in huts, etc… but the base price of $1000 per person in an expensive country is pretty decent.
Don't forget, we actually sold our stuff and made a good chunk of our money back. We sold the solar panel, battery, and van for $7,700 in the off-season (we could have got more in high season).
More New Zealand Travel Tips
I hope you found this information useful, let me know in the comments if so!
---
---
>>> EVEN MORE ABOUT TRAVELING NEW ZEALAND <<<
A 5-Day Queenstown Itinerary For the Intrepid (New Zealand)
2-Week North Island, New Zealand Road Trip Itinerary
20+ Day New Zealand South Island Road Trip Itinerary
50+ of the Best Hikes in New Zealand & Hiking Tips
Your Guide To the Tongariro Alpine Crossing in New Zealand
Piha & Waitakere Ranges Walks, Waterfalls, and Beaches—New Zealand
A Guide to The Pouakai Circuit & Hut at Mount Taranaki (New Zealand)
11 Fab Things to Do in The Coromandel, New Zealand
Epic Things to Do in Rotorua—Hot Pools & Adventures
7 Tips For The Cathedral Cove Walk in The Coromandel, New Zealand
A Guide to Hiking The Kepler Track in Fiordland National Park, New Zealand
5 Epic Hikes in Mount Cook National Park That Are TOTALLY Worth It (New Zealand)
A Guide to Hiking French Ridge Hut in Aspiring National Park (New Zealand)
A Guide to Hiking the Mueller Hut Track & What to Pack (New Zealand)
Hooker Valley Track: The Easiest & Most Beautiful Hike in Mount Cook NP (New Zealand)
Guide to the Routeburn Track: Should You Do It as a Day Hike? (New Zealand)
5 Things to Know about Milford Sound, How to See It and Is It Worth It? (New Zealand)
Hiking Roy's Peak & How to NOT to Wait in Line For A Pic (New Zealand)
An Adventurer's Guide to Exploring Lake Tekapo, New Zealand
4 Easy But Beautiful Walks Around Dunedin, New Zealand
11 Things to Do in The Catlins in 2 Days (New Zealand)
A Guide to Exploring The Cave Stream Scenic Reserve (New Zealand)
---
---
Don't lose this post! Click the picture and pin it to Pinterest!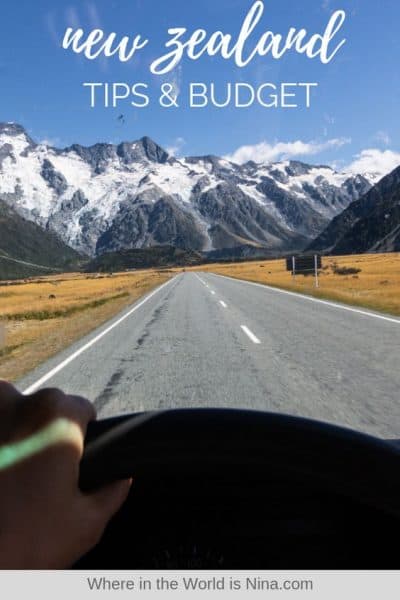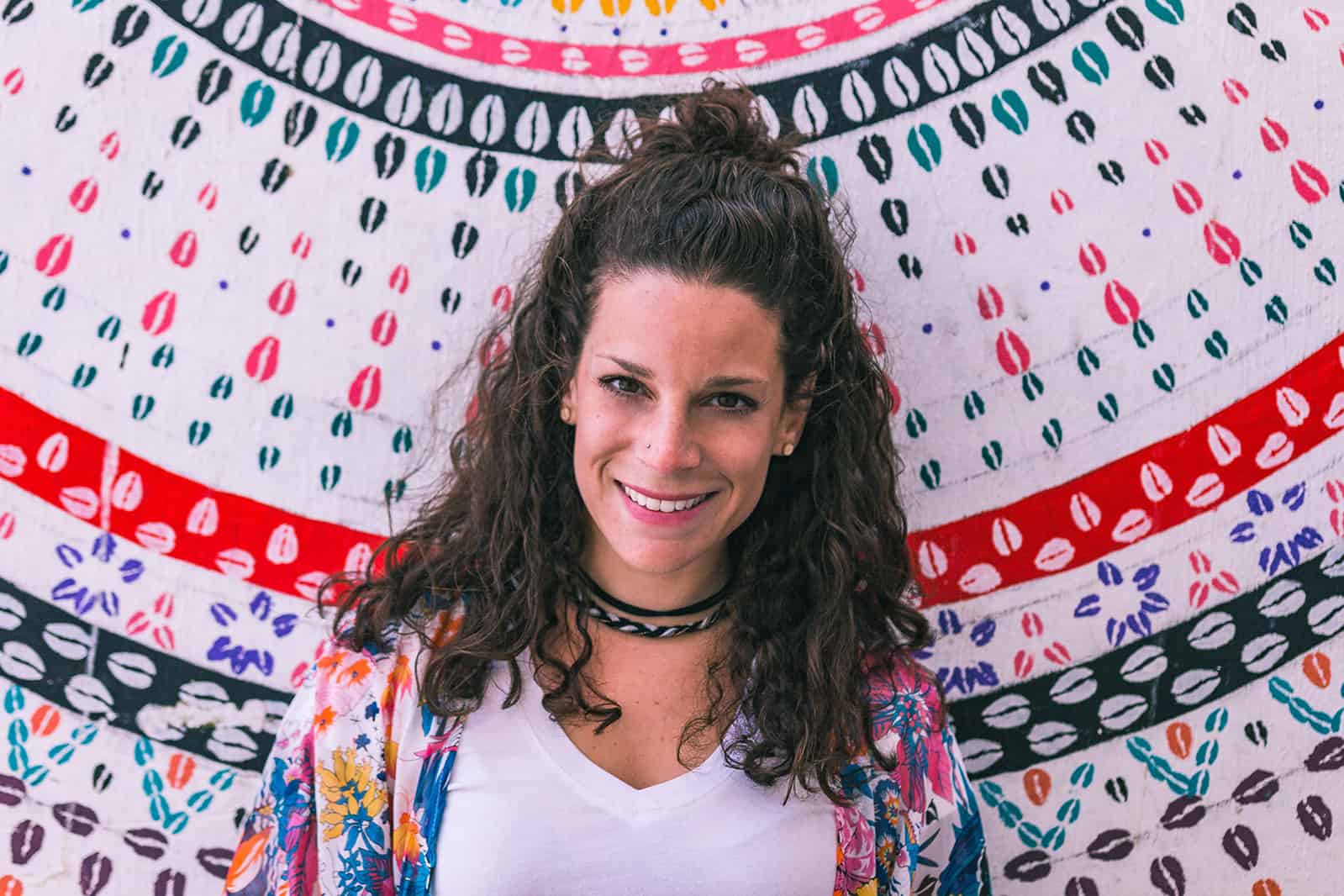 Nina Ragusa is an adventurer, messy bun master, breakfast fan, and full-time travel blogger. She's been abroad since 2011 and blogging on Where in the World is Nina? for nearly as long. Nina helps people like you move around the world while making money. She loves talking about how to work abroad and online to travel longer!