I'm working and living in Darwin, Australia.
If you would have told me I'd be here a few years ago, I probably would have laughed for five minutes straight.
I can't believe I've been abroad for over 5 years, this is the fourth continent I've lived on and my eight or so city I've called home! It feels like yesterday I sat behind a desk staring at my pictures I hung at my desk of my last adventure to Dominica, wanderlusting over the thoughts of my next adventure…
I digress, this is not a post on how far I've come with my travels and my mission to travel, live, and work everywhere, but a post on my current situation: Working and living in Darwin, my new home for the time being (I move again in December in case you're wondering).
If you're thinking about doing your working holiday visa here, or if you're thinking of working and living in Darwin, this is the post for you! Here's all about living in Darwin…
How and Why I Ended Up Living Here
Weather and money. Seriously, that's it.
We were in Melbourne, and we absolutely LOVED it. If it wasn't for the weather, we would still be there.
The weather started to get really nasty, it was getting cold and rainy, and we just didn't want to deal. We heard Darwin's pay was a bit better, and we knew the winter here was mild, as in, it doesn't really get cold, which was more of our (aka, MY) cup of tea.
So off to Darwin, we went! If you're curious about how we made the move, check out how we drove here in a sweet Mercedes-Benz campervan for only $1 a day!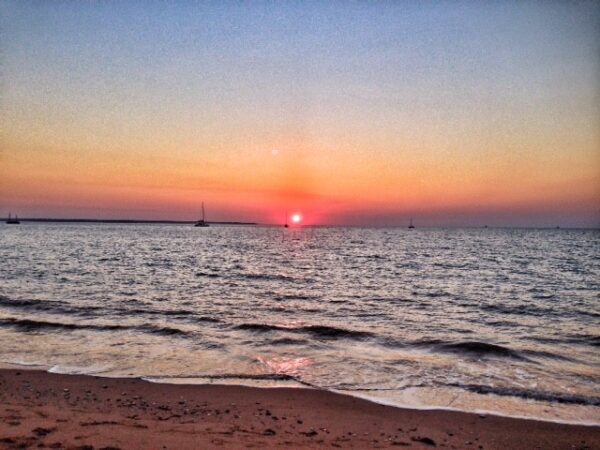 Our First Week Living in Darwin
---
Living Situation
We stayed out in Millner because that's where we found a nice Airbnb to stay at, we didn't think too much of it seeing it was only about 10 minutes driving from the city, surely it's OK, right?
Next thing you know the cops are knocking on our door looking for someone and there's a group making a ruckus just outside our home. It didn't seem to be the safest of areas for the week we spent there.
We ended up finding a place closer to the city, more info on that below.
RELATED: An American Working in Australia and Living for Under $750 USD ($1000 AUD) a Month.
Transportation
The bus took 20 minutes to get to the city each day from this AirBnB and it was kind of a bitch commuting.
The bus costs $3. Your ticket is good for 3 hours, after that, you have to buy a new one.
The characters on the bus are…. well, characters. Stinky smells, cheeky people swigging from open wine bottles, aggressive drunks, and ill-behaved children running around are just a few of my not-so-favorite things…
My recommendation: Spend the extra cash and stay closer to town.
Resources for Your Trip: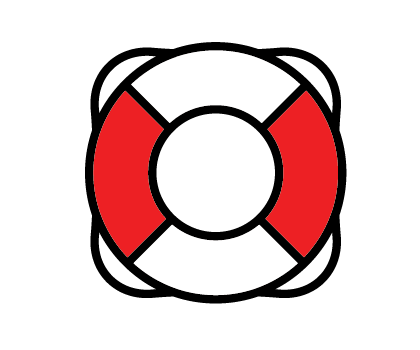 Don't forget insurance!
Get a quote with the best and easiest travelers insurance: Safety Wing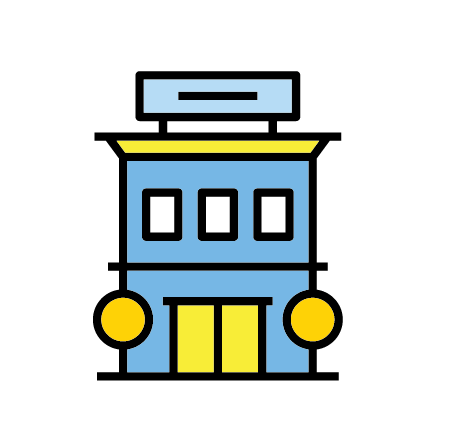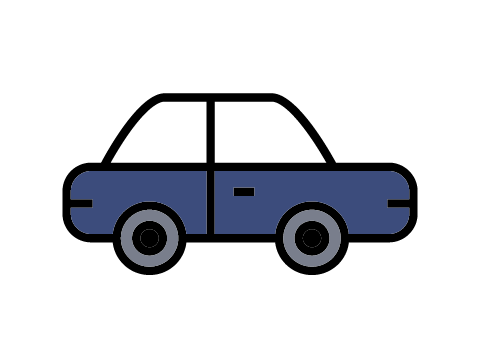 Best Deals on Vehicle Rentals: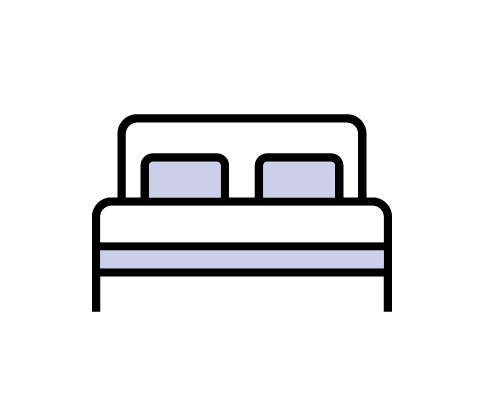 How to Get Free Accommodation Anywhere!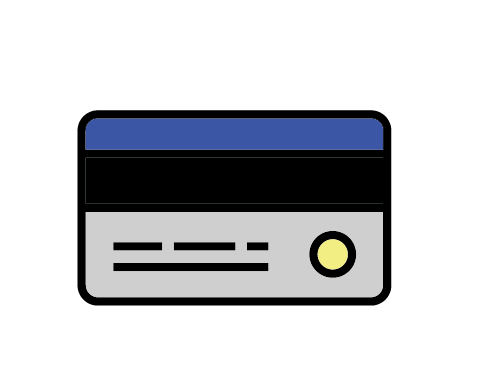 You NEED the Right Travel Cards!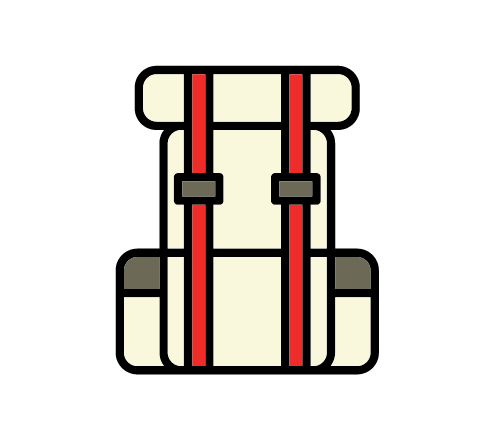 All The Gear You Need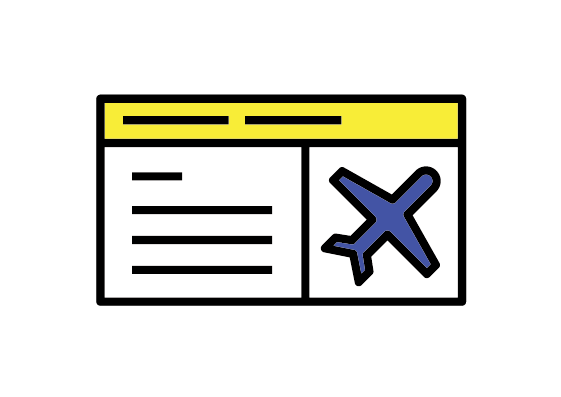 How is Living in Darwin?
Eh, Darwin isn't as bad as I thought, actually!
It's pretty remote in the sense that there's no large city around here. Broome is still a 20-hour drive away and it's not a big city either.
Things are pricier considering the distance products have to travel to get here. It's a bit more bogan (this word is the equivalent of 'redneck' for my US readers) as it's certainly more rural, and it's just really small.
I'm not necessarily a city girl, but this spot is a bit tiny for my liking. But for six months? I can deal, it's fine!
We're close to the water, granted you can't swim the majority of the year because of deadly jellyfish and crocodiles…but we have nice views of the coast to enjoy at least. The plus side to this place being small is that everything is pretty close, so that's nice.
Living in Darwin isn't really that bad and I'm liking it more every day. Would it be a place I would stay for longer than six months? Nah.
Would I have chosen this place if it wasn't for the money and the better weather? Probably not. But Darwin isn't a bad place to call home for six months and I'm quite happy here.
RELATED: How to Work Abroad in Australia (Without Experience).
Things to Do in Darwin
There will be a more proper post on this eventually, but there's actually a decent amount of things to do around the area.
Berry Spring and Litchfield are a short drive away, Kakadu National Park isn't too far, and there are plenty of coastlines to bum out on, a few markets to attend, and some events scattered throughout the months.
The city (/town) doesn't have TOO much, but there are definitely things to keep yourself entertained. At the least, chilling out on the waterfront for the day and grabbing a drink are always on offer. More on this later!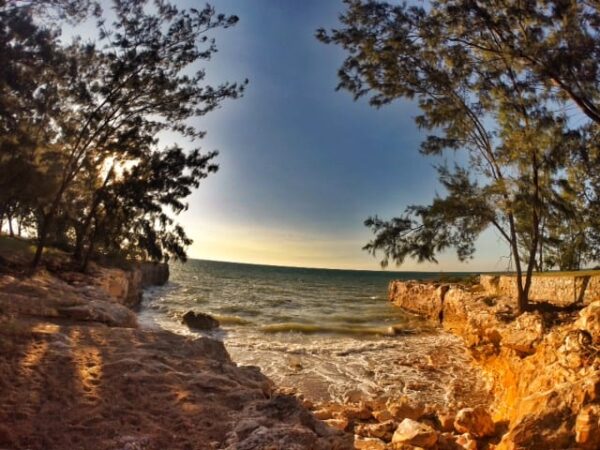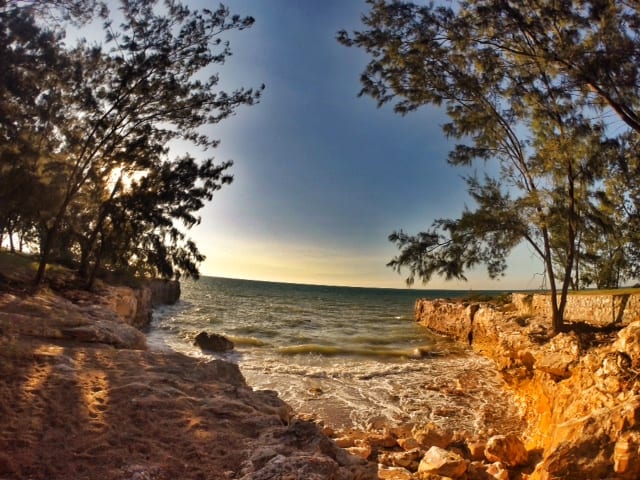 Cost of Living in Darwin
---
Rent
We pay $300 a week (that's $150 per week each) and this is what we get:
We get our own room, a spacious room at that, with a large closet as well. It's very well lit as one wall is literally all windows. We have one roomie who has her own room and we share a bathroom.
We have a peaceful balcony and we're surrounded by greenery. A huge plus is that our kitchen and living area are also quite big, we have our own washer (then we hang dry), and we are literally a few minutes outside the city (Stuart Park).
Our $300 per week includes everything. Internet, water, and electricity.
Lease: There is none. The roommate we have was looking for roomies, she's on the lease, everything is in her name, and we just pay her.
This situation is EXTREMELY ideal as there was no deposit to worry about or having to get electricity bills set up in our name etc… She takes care of the bills and offered us the room for $300 all included.
RELATED: Moving to Australia: The Price of Living Down Under (11 Cities).
Food
It's a bit more expensive.
As I mentioned this place is a bit out there and therefore it takes more effort for goods to get here, thus the prices are hiked up a bit.
It's not that bad, though, we're talking about $.80 AUD more for eggs maybe $1 more per kg (depending on the season) for bananas, and a few cents here and there for other items.
Eating out, we've found to be pricier than Melbourne.
When we wanted to go out for a bite to eat, we always found some small alleyway with $4 sandwiches or a homemade pizza from the local bakery for only $6… Here, we're having a difficult time finding these little spots and simply eat out less because of this.
We even ate at a pizza street cart one day, and while the pizza was absolutely delicious, it was a small personal pizza for $12… at a street cart!!
We will tell you it was worth it because we knew the money was going to a hardworking individual and not a corporation, and again, it was a very good pizza, but that's the type of price hike I'm talking about. Darwin is definitely pricier in this sense.
Transportation
I bought a scooter, guys! It's not the cutest thing on the road, but she's a real winner when it comes to saving my feet from walking and my pocket from being empty.
For a mere $950 (I bought it off Gumtree), I have a scooter that gets me where I need to go. She costs a measly $5 to fill up and it takes about 3-4 WEEKS for me to go through a tank. Amazing, right?
This is the best way to get around in my opinion. I'm working two jobs after all, so I think I deserve a decent ride to get to and from work.
Walking wasn't horrible (it took me 30-40 minutes to walk to work while driving takes me 5 minutes.) but I'm on my feet all day as it is, and sometimes I'm not getting off until 11pm after working a 12-14 hour day. Ain't nobody want to walk home after that!
Using a taxi wasn't terrible, but from the city to my house cost me $11 per ride. That's going to add up! In fact, I did the math. If I used a taxi just four times each week, I will have spent about $850 in taxi fares by the time I finishing living in Darwin.
That's only riding the taxi from work back home four nights a week, which means I'm still walking to work. Yeah, no thanks!
RELATED: How to Live and Work in Australia as an American Expat.
So What Are We Spending Monthly?
I'm writing about Darwin now, and I'll owe you a post on my time in Melbourne, but surprisingly, we're keeping it the same. We have a budget of $1000 AUD a month each for our living costs- and we're doing it! Some months we even came out spending less.
Of course, we're not going out, eating out rarely, working a ton, and overall have nothing really going on besides eating, sleeping, and working….but we're saving heaps and spending little. Which is our exact goal for this year. More on this later!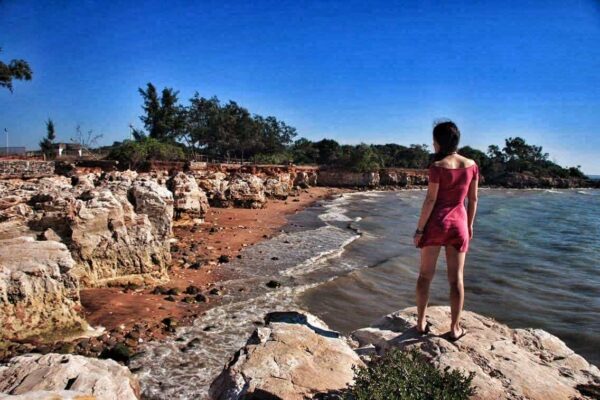 Working in Darwin
SURPRISINGLY…. Not that bad.
For some reason, I feel much better working here than I did in Melbourne….
Don't get me wrong, I'm freaking exhausted and worked to the ground, but things could be worse. Let me break it down:
Retail Job
I have a retail job at a surf shop (score, dude!) during the day. It's like working a 9-5 type gig.
I like this job because while I'm on my feet all day, it's not like you're running around like a mad person like you are in hospitality. You also have set hours.
Unlike hospitality where they can send you home anytime if business is slow. For this job, I come in and go at a set time, no questions asked. The job is also easy as hell.
"Why yes, you look great in that bikini miss."

*Turns around to fold some clothes and redress a mannequin.*
That's my day. Easy! My manager is a gem, and I get to work whatever days I want.
I work about 38 hours per week at this job.
Pay is ehhh. I get about $20 an hour and extra on Sundays. I'm not complaining though because the work is easy and I get really good hours.
RELATED: How to Get a Job in Australia and Save a Sh*t Ton of Money.
Hospitality Job
My second job is a bartending gig. I'm extremely lucky with this job because I work at a dispense bar. This means I just make drinks for a restaurant, with no interactions with customers!
FREAKING GOLD! I'll go into detail in another post, but I'm extremely over-table service and waiting on people. I absolutely hate it, and will likely never ever in a million fucking years do it again.
Anyway, that's a story for another time. I work at a dispense bar in the evening, about four shifts a week (around 20 hours a week).
Pay is also ehh, maybe I got spoiled at my job in Melbourne that was paying $25 an hour? The pay for this job is $22 an hour, also offering the extra pay on weekends.
Both of my jobs work really well together. The bartending job is a nice restaurant that only opens for a set amount of hours for dinner service. That means no late-night "bar" hours and staying open until 1am. I'm usually off by 11:30pm at the latest, and that's on weekends.
Neither job overlaps, as in, the night job doesn't start until my day job finishes. This lets me maximize my time at both with no worries about keeping employers in check with how they can schedule me and whatnot.
Working and Living in Darwin – Why Did I Decide To Do It (Workwise)?
Apparently, the pay is supposed to be better, but I'm actually getting paid less than what I was in Melbourne. HOWEVER – I will say a few things about this:
The job I was working in Melbourne was an oddity. It's rare to get $25 in hospitality there and I just happened to get lucky.
The pay actually kind of works out to be nearly the same at the end of the day because they actually pay penalty rates here. This means they offer extra pay (as in my $21 an hour goes to $37 an hour on Sundays, for example.) For some reason, Melbourne is known as one of the worst places to get paid penalty rates, I don't know how or why employers can get away without paying it, but they do. Northern Territory is known to follow these rules.
Things are way more chill here. My managers seem far more chill and less uptight on how business goes here. I think it has a lot to do with the fact that in Melbourne, the competition is high. There are A LOT of bars, restaurants, clothing stores etc… they're all competing to be on the top in this huge city where everything is fab. There is no room for bad business there. Darwin? This is a small city (I'd really call it a town) and there's not that much here. While you, of course, have to do a good job, you're not stressing over the abundance of competition, because it's really not that fierce.
RELATED: How I Saved Over $17K USD in 10 Months Living in Australia.
Also, with all this said, Garrett gets an excellent wage at $28 an hour (bartending), BUT he doesn't get anything extra on the weekends, which again, kind of evens things out.
That's all I got for now, stay tuned for more living in Melbourne, more on the work-life abroad in Australia, and how much I've actually saved (HINT: I'm well over $10k in under a year!!!)
So what other questions do you have about living in Darwin? Did I cover all the bases?

Have you lived here and maybe have an extra tip for my readers?

Are you thinking of moving to Darwin anytime soon?
More About Working in Australia
---
---
>>> EVEN MORE ABOUT TRAVELING AND WORKING IN AUSTRALIA <<<
Moving to Australia: The Price of Living Down Under (11 Cities)
How I Saved $17k USD in 10 Months Living in Australia
10 Tips for Moving to Melbourne After Your Travels
A Legendary 7-Day Outback Road Trip Itinerary (Australia)
7 Days in Sydney Itinerary- for Those Who Want a Bit of Everything!
How to Do a Campervan Relocation in Australia for $1
Cheap Things to Do in Melbourne When You're Broke AF
---
---
You should probably Pin this! Just saying…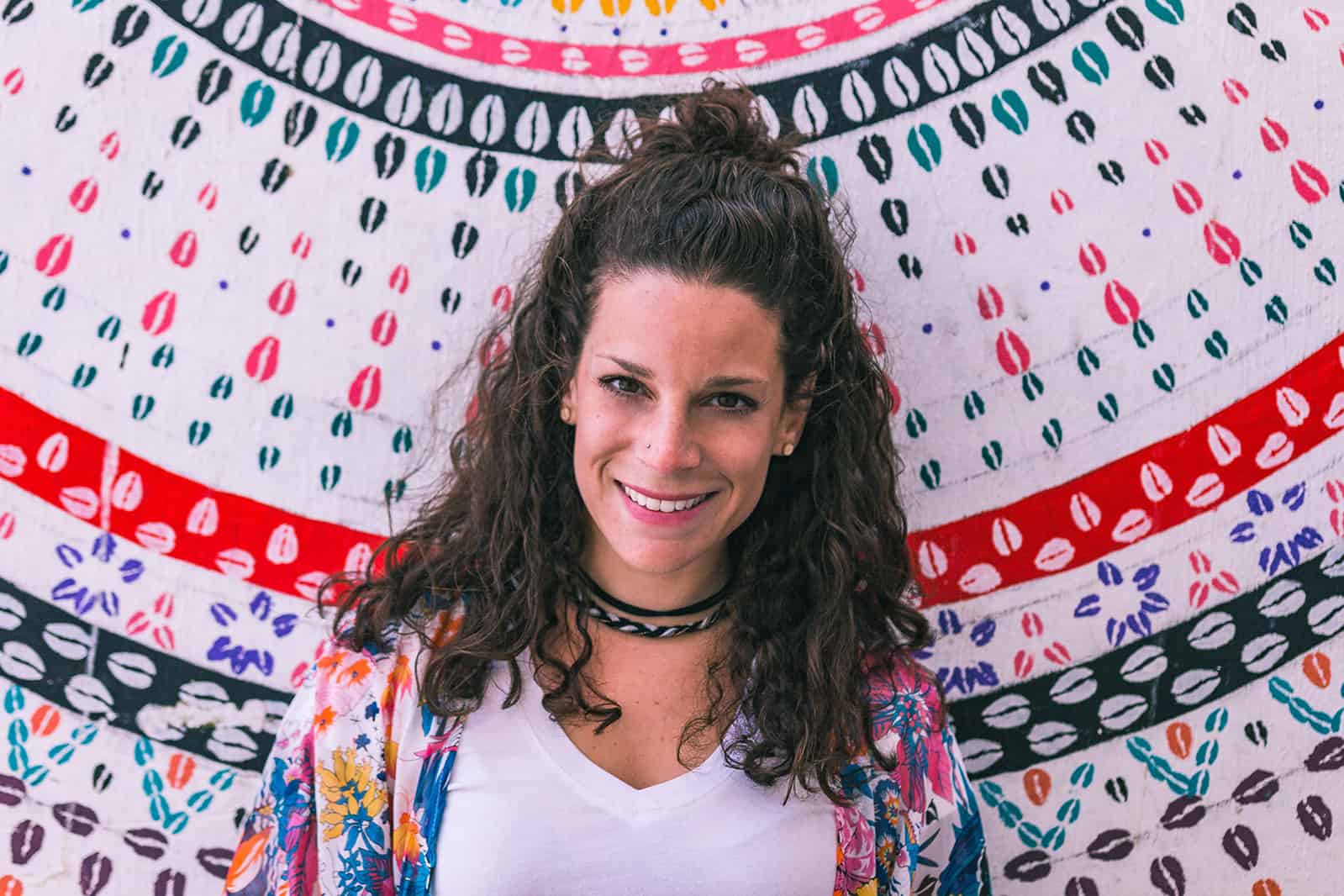 Nina Ragusa is an adventurer, messy bun master, breakfast fan, and full-time travel blogger. She's been abroad since 2011 and blogging on Where in the World is Nina? for nearly as long. Nina helps people like you move around the world while making money. She loves talking about how to work abroad and online to travel longer!