"I haven't been everywhere *in Europe* but it's on my list."
This quote that I twisted with my yearning to experience more of Europe couldn't more aptly describe this post, my feelings, and my future. Since I was young, I wanted to travel, and the continent that interested me the most (at first) was Europe.
While every continent fascinates me now and is pulling me in with equal strength, I'll always have a special little connection with Europe. It was my first love.
With the exception of a couple of family vacays to Jamaica and the Bahamas and a dizzying week in Mexico for Spring Break, Europe was my first big trip abroad. The second I landed, I wanted more and more. This was the continent that gave me the desire to make my travel lifestyle actually happen.
So while this post has hardly scratched the surface for me in terms of "seeing Europe" I'm loving all the memories this post is bringing to me, and I hope it inspires a European getaway for you.
I'll be adding more to the list hopefully soon as I don't plan on staying away from Europe for too long…
37 Wicked Experiences in Europe
---
1. Have your jaw drop in your lap when you set your eyes on the beaches in the Algarve in the south of Portugal. Miles and miles of gorgeous crumbling cliffs surrounded by incredibly blue waters and random rock formations jutting out of the water. Coming from the mouth of a pro beach bummer, these are some of the best beaches I've seen!
2. Take it to the mountains, hop into a wetsuit, and go white water rafting through the Alps of Austria. Yes, THE ALPS! You'll be having so much fun you'll forget that it's freezing.
3. Go get yourself a damn crepe and eat it at the Eiffel Tower. It's OK, be the total typical tourist and don't care what anyone thinks… Just once in your life. It is a cliche experience in Europe but you do you.
4. Stuff your face full of waffles the entire time you're in Belgium. Oh, and gawk at their adorable homes and buildings while you rub the chocolate off your face too.
5. Go sailing around the Greek islands, preferably on your own sailboat with a bunch of cool people that will be stuffing their face alongside you with all the seafood you can find! I've never had seafood as good as I've had in Greece. Ever.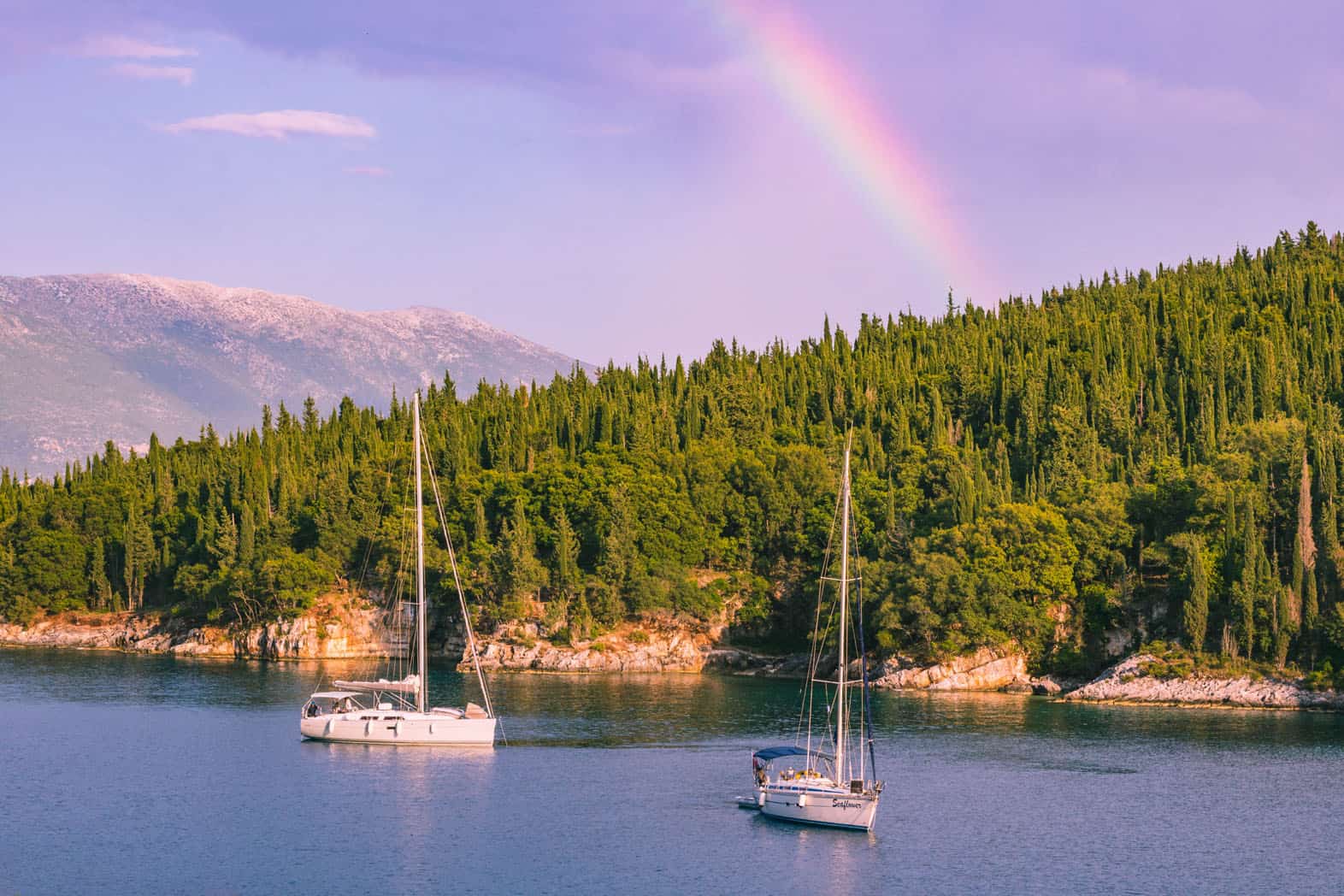 6. Grab a helmet, slap on the sunscreen, and go 4 wheeling around a Greek island like Corfu. Stop at every viewpoint and take 100 mental pictures and just one or two digital pictures to show your friends for proof.
7. Experience the history around Athens by day and take it to the streets at night. Try ouzo once and never again (if you're anything like me).
8. Take an epic road trip around Iceland in a van! It's one of the most breathtakingly beautiful places you will ever see in your life. Every corner is more beautiful than the next.
9. Take a Croatian road trip. Anywhere. It's hard to find a crappy and ugly place in a place like Croatia.
10. Visit Transylvania and get to know more about it aside from Dracula. Yes, this is a real-life place and no it's not just about Dracula!
11. Take in the Vatican and Sistine Chapel. Words are difficult for art of this magnitude so, I'm just going to let you find out for yourself. But you should probably read up on some tips before heading there to get the most out of your visit.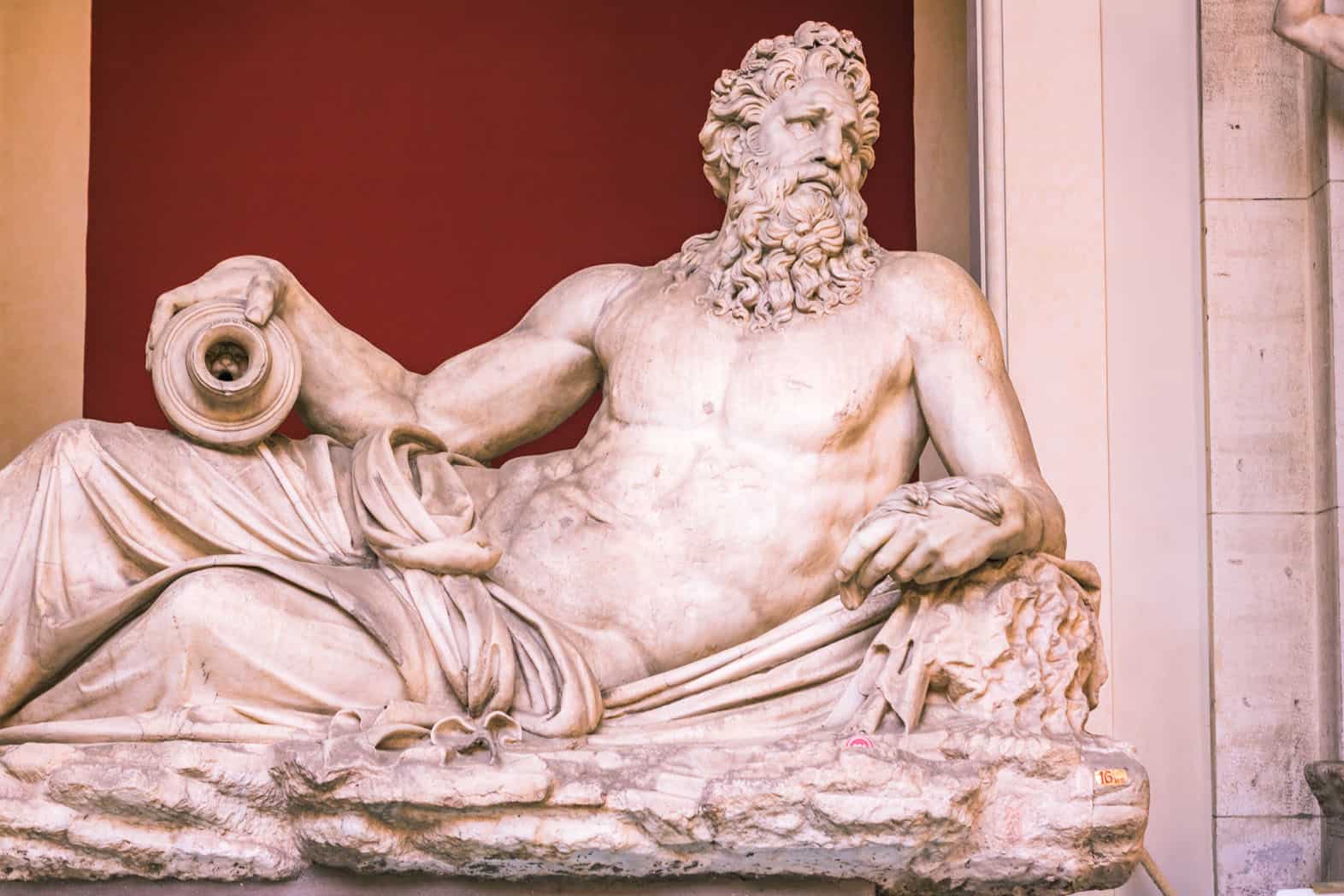 12. Drink an entire stein in Munich, perhaps at the Hafbrauhus, a classic European experience, and a great place for your first bar in Germany.
13. Gorge yourself on all the Spanish tapas AFTER 10 pm like a local would. You should be extra hungry by that point anyway.
14. See all things Gaudi in Barcelona. They will be busy but 100% worth it. I have to say, my favorite spot is Parc Guell! This was one of my fondest memories and experiences in Europe I had on my first visit.
15. Try Albarino, northern Spain's most popular wine, preferably at a winery! I'm usually a red wine drinker but this white wine just might convert you. Here's how to spend a week in Northern Spain.
16. Discover Rome. Sure you'll need to go to the Coliseum, the Pantheon, and all the regular hot spots but don't be afraid of wandering off and to the less-visited areas of Rome for charming alleyways with something adorable in every nook and cranny and less touristy shops like the Trastevere neighborhood.
Then decide between Rome and Paris, which was your favorite city?
17. Take a trip around the Northern Coast of Spain if you're trying to escape the regular tourist trail. It's absolutely beautiful but for some reason less visited.
18. Go chase waterfalls in Iceland! It's spectacular. Simply gorgeous. Jaw. on. the. floor. Just do it!
19. Take on the surf around Sagres, Portugal. This area has some seriously crazy waves and the scenery is to die for.
20. Visit Tara Canyon in Montenegro, better yet, go white water rafting down it! The water is so pure here, you can drink straight from the river. This isn't too popular of an experience in Europe but well worth it.
21. Go to Italy and get yourself some real pizza, made by a real Italian saying Caio Bella, and drink the best wine they've got—preferably all at the same time.
22. Stay in the charming medieval town of Omis in Croatia. While it doesn't seem like there's too much to do around town, this area is teeming with adventure. Go zip lining, white water rafting, kayaking, rock climbing and more. It's my favorite place in Croatia!
23. You should not only drink (a lot) of cider in Asturias, Spain but you should learn how to pour it as well! Get your aim right so you waste a little as possible!
24. Learn about Romanian's trying past in Bucharest. It's a rough city but sometimes you have to see the rough sides to appreciate everything and Bucharest is a stark reminder of a not so distant harsh past.
25. Stay in the castle district of Budapest and get lost, possibly forever. Budapest, Hungary is a happening place but nothing beats the cool Castle District scene on the Buda side of the city!
26. Lay naked on a beach around Ulcinj, Montenegro. If you're a solo lady, head to Ladies beach, otherwise, Ada Bojana is for everyone. Perhaps a bit of a scary experience in Europe if you're not too comfortable with getting naked but traveling is all about breaking out of your shell. So try something new! (Even if it's not this)
27. Visit the fairytale and bustling city of Prague in the Czech Republic. This medieval spot is still one of my favorites in Europe!
28. Freeze your ass off while wandering Copenhagen in winter and still do everything there is to do regardless of the weather!
29. Gawk at the Duomo in Florence. How? What? Huh!? This is magical, but so is the rest of Florence!
30. Go to a coffee shop in Amsterdam and uhm, order a coffee? Or whatever.
31. Get in a gondola and float around Venice with a man in stripes serenading you as you glide around the sinking city. Again, don't be afraid to be a tourist, because when else will you have the chance to do this? Plus there's plenty to do in Venice.
32. See Dubrovnik. It's an iconic city to visit while in Croatia but make it a bit more special and after walking along the Old City's Walls, get your arms warmed up and take a kayak around the walls for a different perspective.
33. Take a big gander at Big Ben. Hopefully, his scaffolding comes down soon but, hey, when in London, right?
34. Fall in love with Lisbon. For whatever reason, Lisbon is probably the hippest and coolest city in Europe, probably because it doesn't know it. It's the cool kid who is humble and doesn't brag. I love you Lisbon!
35. Yes, you need to go inside the Sagrada Familia in Barcelona. You will regret not doing so, it's a magnificent work of art. Just get tickets ahead of time and you're golden!
36. Climb up over 1300 steps to the top of Kotor Fortress in Montenegro for some truly spectacular views of the entire bay.
37. HIke along every trail you can in the Algarve. The entire southern coast of Portugal is littered with coastal trails offering spectacular views of the ocean from on top of the cliffs! Here's an Algarve itinerary and list of things to do, a post on where to stay, plus some epic tours to take.
Spending time in the Algarve is one of my best experiences in Europe and I find myself going back almost every year now.
What's the Best Way to Experience Europe?
Well, over time, for one thing. If you did this all in a month, there would have to be some Guinness World Record granted or something right? If you're up for that kind of challenge, then taking a group trip around Europe is the best way to tackle a large portion of this list in the quickest way possible, although you still won't get to everything.
Disclaimer: Taking a group trip does not grant you a Guinness World Record but it will definitely make you feel like you just conquered the world!
In fact, many of the European experiences here that I've laid out were all done with a group trip around Europe! In 2008 I went on a 35-day whirlwind trip around Europe visiting 9 countries and I don't even know how many cities. And most recently, I had to check out the coolest kids on the block in group tours for you guys to see which company to recommend (for work of course!)
And? Topdeck is the one.
The legends behind Topdeck came up with the company while on a Euro trip! So, naturally… Heading over to Europe with them for a group tour will be nothing short of epic.
When I tested some of their #Ultimate49 bucket list experiences out for you guys, I did just a portion of the trip and traipsed through Rome and the Vatican, sailed around the Greek islands, and then kayaked around Dubrovnik's old city walls!
If it's your first time traveling, if you want to go on a trip with someone but your friends suck don't want to go, if you want to see a lot of things in a short period of time, and most importantly, if you want to have a badass time, booking a trip with Topdeck can be your answer.
Click here to go to Europe with Topdeck!
Side note: While I mostly travel on my own time and terms now, if it wasn't for my group trip around Europe in 2008, I probably wouldn't be where I am today! The trip around Europe was life-changing.
Is a trip like this what you need? Go check out the trips from Topdeck and find out!
What wicked experiences in Europe are you most excited to have? Have you been? What's on your Euro experience list?
---
---
>>> Read More! <<<
The Ultimate Europe Packing List, What NOT to Bring & The Best Bags to Use
Read more about my favorite experiences in Europe here…
Bosnia
Croatia
Czech Republic
Denmark
Germany
Hungary
Iceland
Italy
Montenegro
Portugal
Romania
Scotland
Spain
---
---
Don't lost this post! Click the picture and pin it for later.