What to best area to stay in Budapest? Is Pest really the best?
During my research of Budapest, I kept seeing a theme… "Pest is the best," when choosing the best area to stay in Budapest.
Many recommended staying in Pest as it's the livelier side, full of attractions, and it's where most tourists end up wanting to spend their time in Budapest.
Now I certainly found some voting for the Buda side of the city, but they seemed few and far between and they often made note that, "while visiting for a short while maybe you'd be better off on the Pest side." Even after polling some readers, I found many were on the Pest side!
My tummy did a little somersault as I had just booked an Airbnb… on the Buda side, in the Budapest Castle district.
It looked warm and cozy, had a nice view, and ultimately – was pretty cheap, which is why I booked it. Also, whatever the "Castle District" was sounded pretty sweet to me!
Now I started thinking if I had made a hasty mistake in booking before I had done more research. Did I just make a huge boo boo in booking this place? Will our time in Budapest be totally ruined and our world will come crumbling down?!?! Noooooo!!!!! (I kid, exaggeration is fun.)
Well, I was about to find out either way because the place was booked and it was time to go!
Best Area to Stay in Budapest: Buda vs Pest
So what happened? Did I hate staying on the Buda side? Did I wish I booked a spot on the Pest side?
Absolutely NOT! In fact, I praised my hasty decision every day I was there. I couldn't have made a better choice, and I'm so happy I didn't let other's opinions of Budapest hinder my decision.
At the end of the day, it's up to the person and their travel style. Buda matched my travel style MUCH more than the Pest side so it definitely gets my vote as the best area to stay in Budapest. Here's my two cents on it…
Buda
Buda was magical, in my humble opinion. Rolling hills sprinkled with castles, cobbled streets winding around old and new eclectic buildings showcasing the incredible history.
The streets were almost impossible to navigate without a map, for me at least, as the layout was strangely scattered. For some reason, this added to its appeal and charm. It was a beautiful mess.
The area was quiet, but still had plenty to do, which I will detail below. The view was remarkable and having castles as your neighbors was like living in a fairytale.
For me, I immediately "got" the vibe in Buda. I felt it on a deeper level much quicker than I have other cities and definitely from the Pest side. I got it, I loved it, I felt a part of it.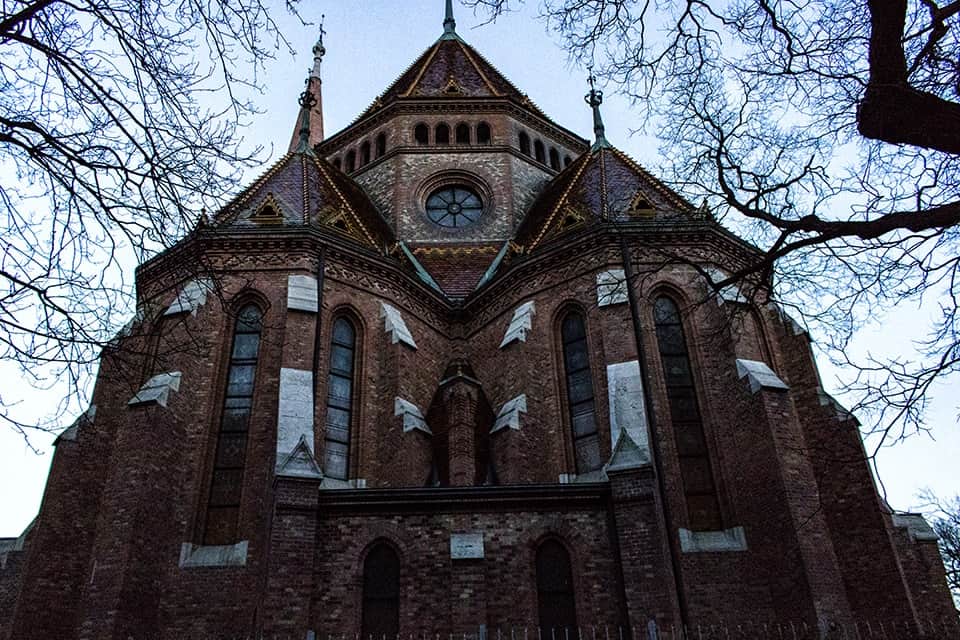 Pest
Wandering Pest certainly featured many more buildings, cafes, restaurants, museums, nightlife and more.
There was just simply more of everything here. The city was bustling, people were scurrying about (tourists and Budapest locals alike), and there was an overall buzz in the air everytime I was around here.
However, more isn't always better, for me.
I didn't care for the liveliness on offer on that side. I didn't feel the same vibe like I did on the Buda side of Budapest.
If you're a bar goer, that would ultimately be the best reason for you to stay on the Pest side unless you don't mind Ubering home or catching the transit before it closes to get back to Buda.
I'm not much of a bar goer, so this plus side didn't apply to me.
Overall I didn't "feel it" as much as I did Buda. It felt more ordinary while Buda felt more extraordinary. So! Obviously, I MUCH preferred the Buda side.
Resources for Your Trip: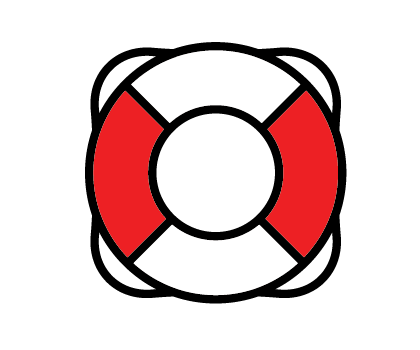 Don't forget insurance!
Get a quote with the best and easiest travelers insurance: Safety Wing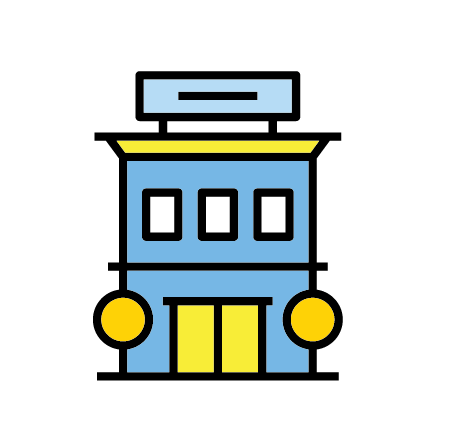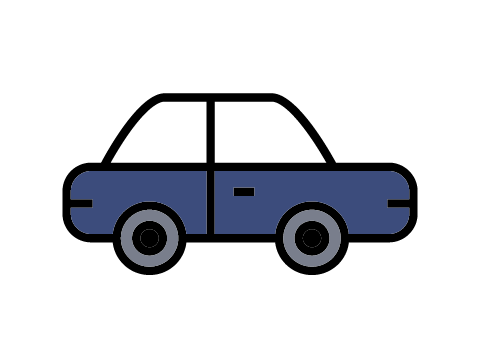 Best Deals on Vehicle Rentals: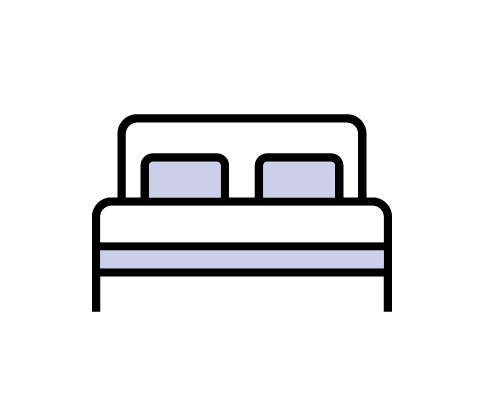 How to Get Free Accommodation Anywhere!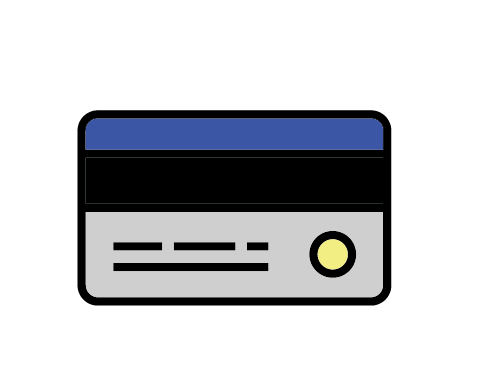 You NEED the Right Travel Cards!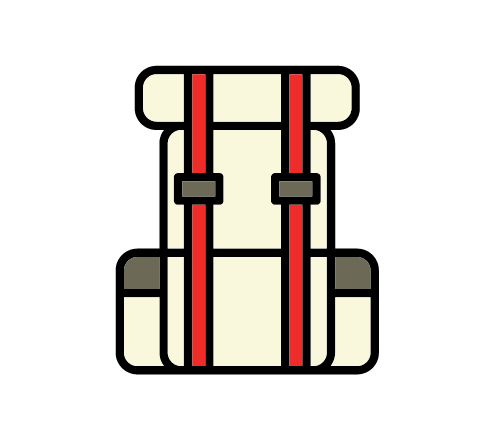 All The Gear You Need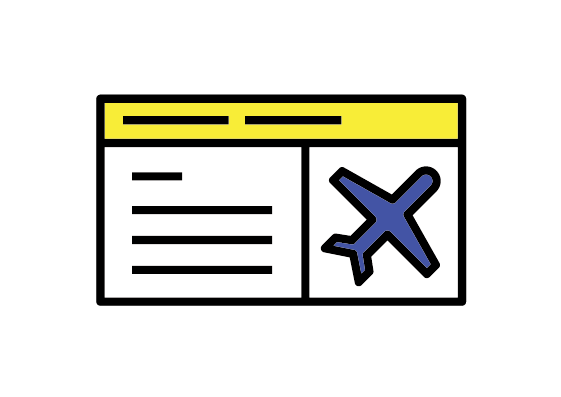 Where to Stay in Budapest
Hungary is pretty cheap overall. To save even more money, I'd say getting an Airbnb would be your best choice and best bang for your buck.
Accommodation runs about the same price, but when you get an Airbnb, you also get added features like extra security, a kitchen so you can a cook a bit, and for us, even a view of Parliament!
All for only $22 a night and in a prime location for Budapest sightseeing!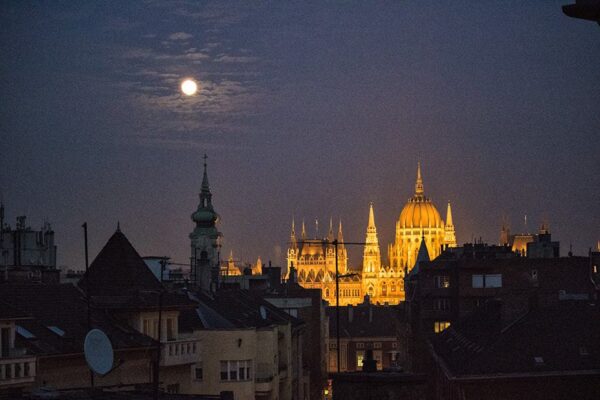 If it's your first time signing up with Airbnb, here's a discount for you!
Don't want an Airbnb? Here are some of the best places to stay in Budapest, on both sides!
Budapest Hotels and Hostels: Buda Side
Where to stay in Budapest on the Buda side.
Hotel Castle Garden
Fancy staying in the Castle district of Budapest? Hotel Castle Garden has the perfect location and a reasonable price tag too. It doesn't bear that name in vain! It's situated in a very pleasant setting with lots of greenery and a spa to relax in. Explore historic sites in a jiffy with public transport just outside.
Hotel Charles
Hotel Charles is priced reasonably well considering its location just outside the city center and its more apartment-esque type accommodation. It's close to the bus stop so it's well connected all around. The rooms are roomy, the staff is friendly and the breakfast is really good making it one of the best place to stay in Budapest.
Maison Bistro & Hotel
Fancy spoiling yourself for a few days? Then Maison Bistro & Hotel has you covered! I mean, why doesn't every room have a jacuzzi next to a king-size bed? The rustic interior goes so well with the whole Budapest atmosphere, and it has a beautiful interior garden. Oh, and did I mention that you can get an in-room-massage? They nailed every detail, so the value here is great!
Green Garden Hostel
Are you more of a social butterfly and need to be surrounded by others? Green Garden Hostel should sort you out for where to stay in Budapest! It's by far the best hostel in the area. The rooms are clean with comfy beds, curtains, and some come with a kitchenette with a fridge. They serve an excellent breakfast in a beautiful garden and provide great value for the price.
J&M Chain Bridge Apartment
If you like staying in apartments, then you 'll love J&M Chain Bridge Apartment. You won't spend a dime on transport, because everything is just outside the front door. There are great views of Parliament, the Chain Bridge and the river, too.
Budapest Hotels and Hostels: Pest Side
Where to stay in Budapest on the Pest side.
Eurostars Budapest Center
Modern and sophisticated, you'd think Eurostars Budapest Center would be pricier than it really is! It's a 5-minute walk to the river from here, and that means it's in the middle of the city center. The rooms are spacious, clean and very sleek. Breakfast is great, but if you 'd like to save money the supermarket is really close. Also, rooftop terrace! Sold!
Atrium Fashion Hotel
Atrium Fashion Hotel is a 4-star hotel for under $60, sounds good to me! And not too far from the Ruin Bars either. The interior is very modern, the bathrooms are spacious and come with a bathtub. Although it is in the city centre, soundproofed windows provide excellent isolation from the city bustle. It has a naturally lit atrium where they serve an excellent buffet breakfast.
Hipster Hostel
Hipster Hostel is SUPER cheap, and a great choice for a comfy, laid-back place to get energized after a day of exploration. It's very clean and close to everything, public transport, shops, attractions, you name it. You can choose between a dorm or a private room, and the friendly staff will help you with anything you need. This is considered one of the best place to stay in Budapest considering the great value!
Budapest Bubble Hostel
In terms of where to stay in Budapest for night owls, Budapest Bubble is very centrally located and right in the night-life area of Pest. You'll still be very close to public transport if you want to get over to Buda though. While it's in the party area, it's surprisingly calm and quiet, so you will get a good night's rest after scavenging the clubs.
Jazzy Vibes Parliament Rooms and Ensuites
Jazzy Vibes Parliament Rooms and Ensuites offers up a rooftop terrace and is close to Parliament, several major sights, and of course the Danube. You can stay in double, twin, triple or 4-bedrooms, Here you will feel at home, and a very well connected home at that as you're in the center of Budapest.
What to Do in Budapest: The Buda Side
---
Parliament
Wait… what? Isn't it on the Pest side? Yep, sure is. But how can you see it if it's towering above your head? The best views of it are on the Buda side! Plus the Danube River right in front makes for an epic combo, no? Yes!
Fisherman's Bastion and Mattias Church
THIS is what fairy tales are made of.
How is this place real? Fisherman's Bastion is an incredible neo-gothic and Romanesque style castle and it's so pretty! It's hard to believe that it was partially destructed during WW2.
The restorations have dolled it right back up, though.
I literally felt like a princess wandering the grounds of this magical site, taking in the views from it's small arched windows, and pretending I was in a flowing gown as I (somewhat) gracefully ascended and descended on its steps.
Mattias Church is seen just behind the castle and is quite the beaut as well.
The colorful tiled roofs were vivid and its ornately designed walls were simply jaw-droppingly gorgeous.
Unfortunately, we came too late to go inside on our first visit and the second visit we came to find out it was closed as a wedding was taking place inside. I bet she felt like a queen getting married in there!
The inside looks INCREDIBLE from my brief peek!
This is Budapest sightseeing at its best! Oh, and I did I mention our Airbnb was a few minutes away? Helllooooo, neighbor!
Szemlohegyi-barland (cave)
Fancy a wander through a cave? You should!
Believe it or not, the Buda side is inundated with a cave system.
It's actually where the bathhouses get their healing waters from. In fact, the cave itself is believed to have healing powers.
It's dust free and its fresh air is believed to help asthma patients. There's even a "secret door" where patients can go to chill out and breathe the clean air.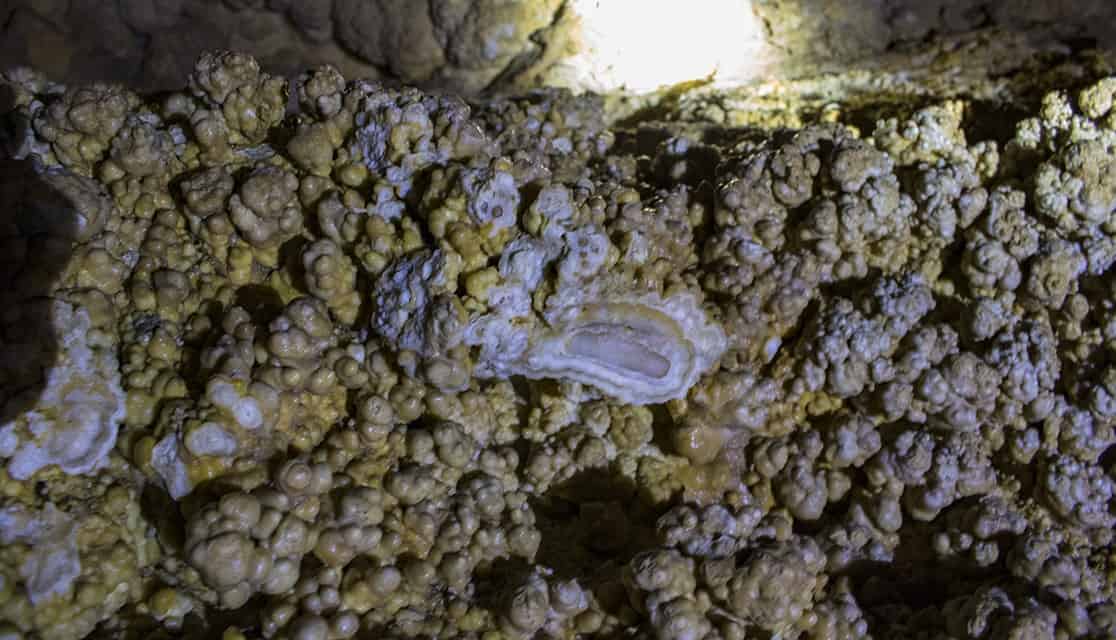 The cave is quite beautiful and different from other caves I've been to.
The "popcorn" features on the walls were particularly interesting as I haven't seen it before.
We were lucky to have met one of the cave tour operators at the bar the previous night, so we she happily took us around the cave on our own private little tour.
It's not really something you'd think to do while staying in a city, but should definitely make the trip to do so!
COST: 1300HUF
Viewpoints Near the Cave
József-hegyi kilátó and Panoráma Sportközpont are both worth a visit if you're going to the cave. They are walking distance from the cave entrance and offer views of most of Budapest!
Unfortunately it was quite hazy during our visit considering it was winter, however, we still went and had a peek, If you're visiting during summer you'd want to stop by for a quick snap, for sure!
Gellert Hill and Citadella
The statues here are representing the independence of Hungary.
The views over the Danube make this a pretty epic spot to visit for an afternoon of views and exercise. We walked all the way from the Castle District. It was a decent workout considering all the hills!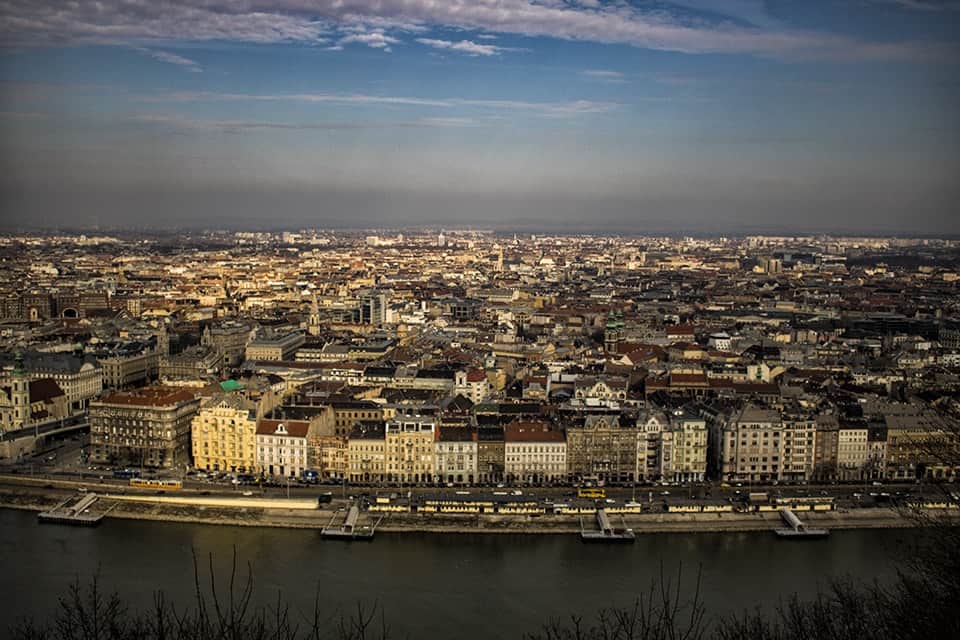 Buda Castle
More castles, you say? Well, while in the Castle District of Budapest, that's exactly what you'll get.
More gorgeous architecture can be found at this iconic spot on the Buda side of Budapest.
You'll notice it right away, it's faded green top can be seen perched on a hill at almost any point of the city. While beautiful, it was interesting to have learned that the appearance is austere compared to some of its other "faces" over time.
It's been reconstructed several times throughout history and each time the lack of detail has become more and more apparent.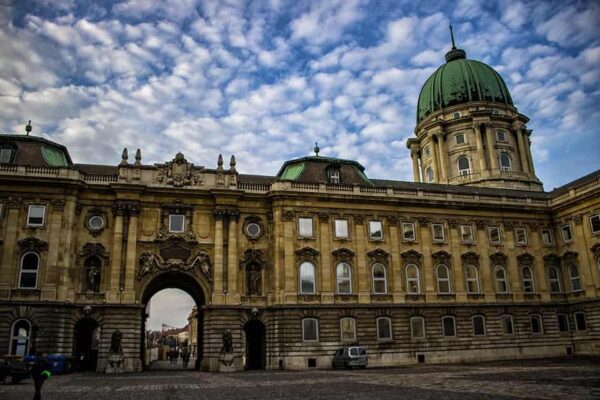 There's a courtyard in the back, views of the Pest side of Budapest and of course, more Danube river views.
Should you be interested in museums, there's one located inside of Buda Castle.
Veli Bej and Lukacs Baths
This just might be have been my favorite part!
I did some extensive research on the baths as I wanted to visit the right ones, a mixed gender one so I could enjoy it with Garrett, and of course, one that won't break the bank.
What I found were these two. They seemed to be the least visited and least expensive.
While Lukacs bath was wonderful, and even said to be the most healing one of them all, the set up of the baths and the lack of ambiance wasn't exactly the best.
Not to be rude, but it was completely full fo elderly folk as well. But rightly so! I knew that could be a possibility as bathhouses are quite a thing here, it's known for its healing properties, and oh, yeah, it's in a hospital!
What I DID love about this place was the outside pool!
Being that we were here in winter, it being heated was, of course, necessary and it was the perfect temp.
My inner child absolutely loved the "whirlpool" feature and the other little things like "pool beds" inside the pool and the bubbles and jets!
Also, for all you partiers out there, Szechenyi along with Lukacs sometimes holds "sparties." Yeah, it's actually what you think it is. A party in a spa. Check here for info.
But ultimately, I think we were most disappointed with Lukacs because Veli Bej spoiled us. This place was GORGEOUS and laid out phenomenally.
As you entered the dimly lit room you're welcomed by the steamy waters pulling you closer with its misty clouds embracing you.
The large pool in the middle is surrounded by perfectly symmetrical Turkish-styled arches on its roof. Look to your four corners of the room and you'll find hidden rooms each with its own pool.
The pools all feature different temperature so you can dip into each of them in sequence and as you wish.
Go hot, then warm, then cold, then back to warm, then hot…
Switching it up is part of the process and the experience. I wanted to live at Veli Bej! When we were here it wasn't that busy either which certainly helped with our relaxation mode goals.
There are sauna and steam rooms at both locations which I do highly recommend! I enjoyed Veli Bej's better overall. It's also located at the hospital! Both are right next door to each other and on the Buda side of Budapest.
Recommended Buda tours:
What to Do in Budapest: The Pest Side
---
While I was obsessed with the Castle District of Budapest and the Buda side in general, I did visit Budapest's Pest side and I enjoyed these places the most. They can be done in one day!
Shoes on the Danube
A sad reminder, these metal shoes on the Danube represent the people who were executed on the banks of this river during WW2. It's interesting to read about the history that took place here.
Parliament
Again? Yes, while the best views are across the river on the Buda side, you can still get a few sick shots up close and even take a tour of the inside if you'd like.
Stephen Basilica and a .75 Bistro Mulled Wine
How are these two things paired together? Well, when you're looking at one of the largest churches in the country and all of its beauty, but also freezing down into your core, you find a way to make it work.
Getting a mulled wine just to the side of the church while getting all warm and toasty was a fab idea.
Also, the mulled wine was literally the best I've ever had and only for a mere few bucks, too! I totally had a second cup. I win!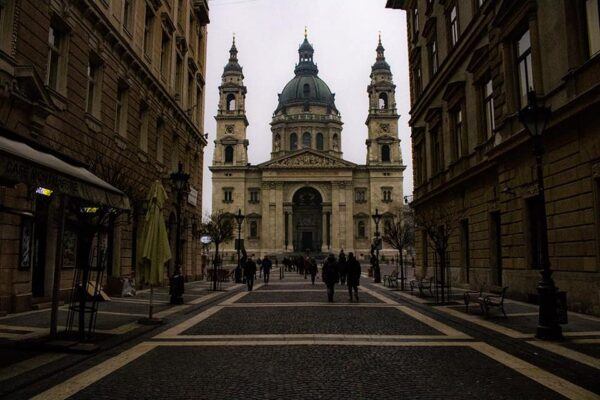 Szimpla Kert
Holy crap. This bar is fab!
The ruin bars, Szimpla Kert being the most famous, seemed like a place where people went to get shit-faced.
So I assumed this wasn't my scene right away. I'm so glad I made myself go anyway. Drinker or not, you HAVE to see this bar.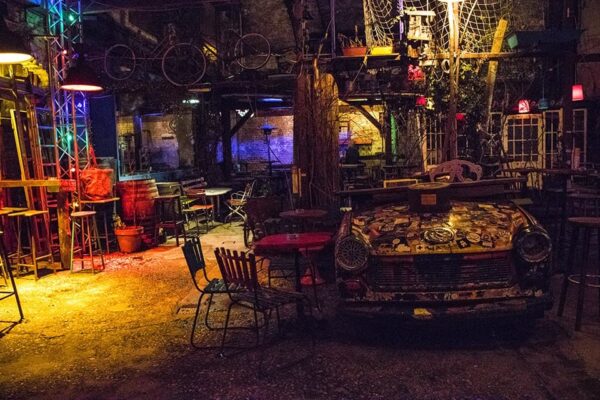 I'm a huge fan of the wild, weird, and wonderful, and that's what this bar screams.
You walk in and it's a totally awesome mess of random shit.
Bikes hanging from the ceiling, writing on the walls – everywhere, a mermaid plastered on the bathroom door, old candle holders strung together, crazy paintings, an old car fit for two and adorned with a table for their beers, weird creepy rooms with old furniture, a hookah room, and more…
I can't explain the bar. It's so eclectic, crazy, and bizarre. I loved it.
We literally spent an hour wandering the numerous floors and dimly lit themed rooms.
We were so captivated, we couldn't stop going up and down the stairs and peeking into all the rooms. This was my favorite thing on the Pest side and this isn't the only unusual thing to do in Budapest!
Tip: If drinking and drunks aren't your thing, just go early like we did. It wasn't crowded and no crazy drunk backpackers were out and about yet. Score!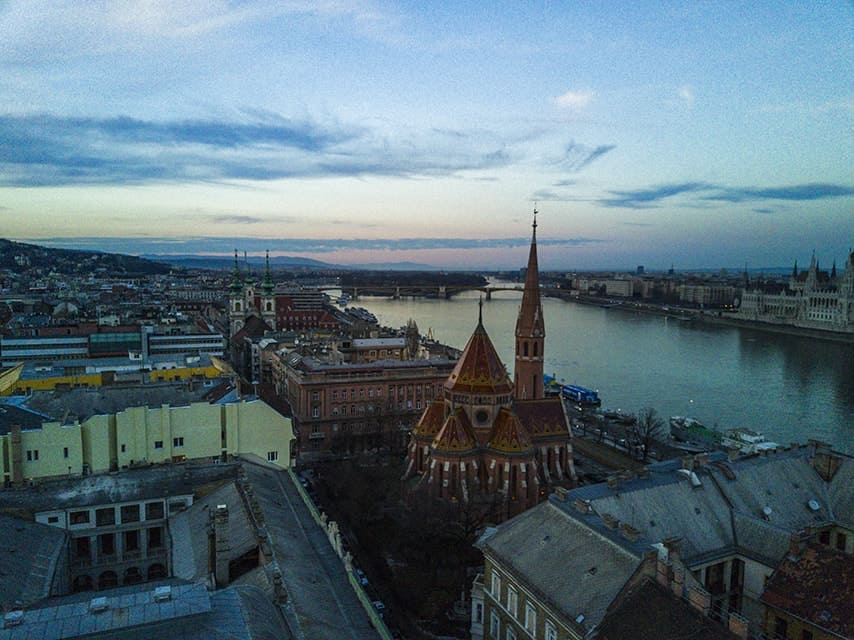 Recommended Pest tours:
Where I Ate in Budapest:
Trying a Flodni by Rachel Raj at Cafe Noe
A little sweet taste of Hungary! It's voted the best Flodni in Budapest, it's down the street from the bar, try one! She's like, totally famous and stuff, so if you're going to try this dessert, Rachel's is the one to try.
Moka Kavezo
The food was simple and good, they have a lovely wheat beer that I fell for, but really, I loved the random people I met here!
We almost totally skipped this place, as the woman behind the counter was closing up the kitchen, we were so close to missing out on this gem, but I'm so glad we didn't!
Klara was the smiling face behind the counter who thankfully didn't turn us away and kept the kitchen open a bit longer (the kitchen and bar were all being manned by her, btw!).
We ended up becoming friends with her and a few of the regulars which literally made our stay in Budapest THE BEST!
This night I also befriended an 80-year-old man named Giza who didn't speak not one word of English, yet we maintained an hour or two long conversation where he taught me Hungarian by miming and full fledge explaining things to me…
In Hungarian. Funny enough, I was actually able to semi-understand him enough! Bless his heart.
The people at this place made it AWESOME!
Not necessarily a tourist joint, so be prepared to make some cool Hungarian mates here. Please tell Klara, Nina says hello!
Vapianos
Our first night we wandered over to the Pest side to go to this Hungarian joint with craft beer (Garrett's choice!).
Unfortunately, it was closed, and the next place was closed, and so was the next! We asked a local, while waiting for the pedestrian sign to turn green, if there was a holiday or something?
But nope, it was just a Sunday and many places close. She recommended Vapianos for dinner.
It was SO good. Who would have to know the best Italian I've ever had outside of Itlay would be in Hungary? Worth ever cent and more. It was actually super cheap for the quality!
All the pasta was handmade and the dish was prepared right in front of you. It was so good, we ate here twice. (Location also on the Buda side!)
Edeni Vegan
Located on the Buda side of Budapest, Edeni wasn't that cheap, but served up some delicious vegan fare! They stack your plate full of goodness.
Spar
If you get an Airbnb: Shop at Spar! It was the grocery store we saw most often as we wandered and we got some great produce and stuff there. It became quite apparent that fresh produce was pretty limited in Hungary during the winter.
Spinach or anything green was actually really hard to find! Anyway, we saved tons of money and time by making our own breakfasts and having snacks on hand.
Food is generally cheap, but it's even cheaper to cook. We would eat out usually once a day and cook the rest.
Kebab shops were a dime a dozen out here as well and sold cheap falafel or shawarma pitas!
Unfortunately, actual Hungarian food wasn't enjoyed too much as so much of it is meat based!
Transportation in Budapest
Look, they have a great and cheap transportation system going on but we LOVED walking everywhere. Yes, even in winter.
We loved the winding roads, walking over the Chain Bridge, and seeing random spots as we strolled by. Try walking everywhere! It's friendly on your wallet and who knows what you'll stumble upon.
Flights Over to Budapest:
Booked with Skyscanner! Duh…
It's the best way to find cheap flights and make crazy fun itineraries! Have you tried their "everywhere" feature yet? You should. I have a cheap flights with Skyscanner guide to help explain what that means.
WARNING: Making itineraries with Skyscanner is totally addicting. I can't be responsible for any spontaneous flight purchasing!
I absolutely LOVED Budapest overall, but if I had to recommend the best area to stay in Budapest, I'd vote Buda and the Castle District of Budapest specifically, hands down!
So what do you think? What's the best area to stay in Budapest for you? Let me know in the comments!
---
Pinning this brings good karma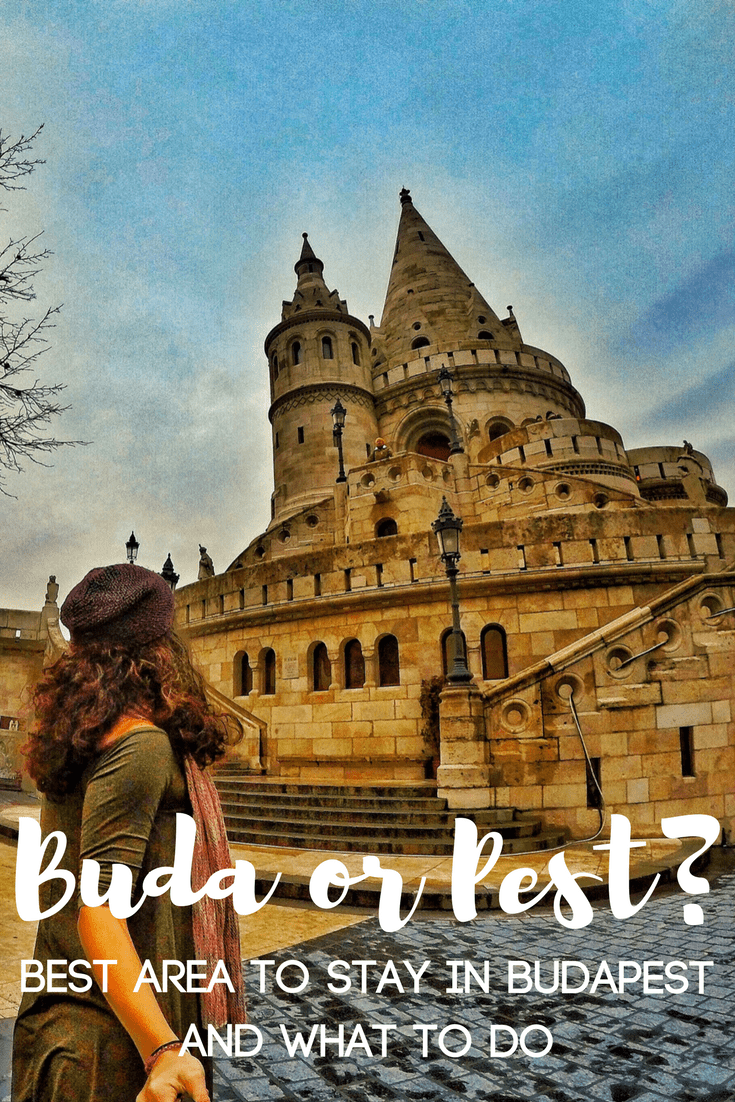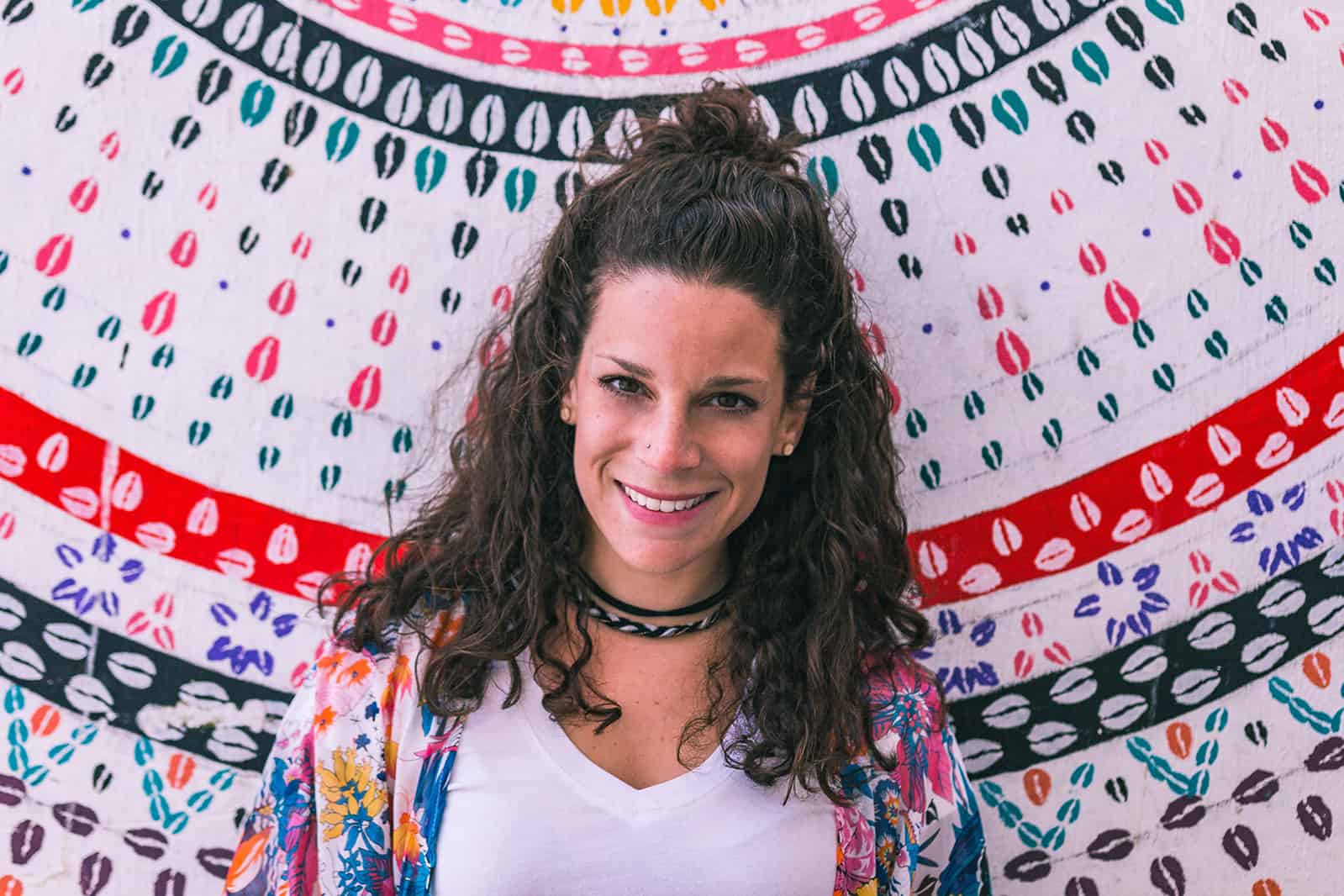 Nina Ragusa is an adventurer, messy bun master, breakfast fan, and full-time travel blogger. She's been abroad since 2011 and blogging on Where in the World is Nina? for nearly as long. Nina helps people like you move around the world while making money. She loves talking about how to work abroad and online to travel longer!