7 days in Spain.
Damn, is that it?
But hey, can I complain when the tourism board of one of the coolest countries on the planet is inviting you to come see a region you know nothing about and haven't even thought of visiting yet?
No, no you can't.
While I was traipsing through the North, I managed to visit four different regions and compile lists of things to do and places to see, all of which I have organized into separate pieces here on my site.
But, in the interest of streamlining information, and in case you only have time for a quick peek, I wanted to provide you with a highlight reel of sorts, a Northern Spain Itinerary for your own quick, or not so quick trip to the area.
If you'd like to get it all in, see each region, and really appreciate it, but don't have eight months, I'd recommend planning at least ten full days in Northern Spain. If you can't get away for that long, 7 days in Spain will get you a little bit of everything, on the fast track.
A Northern Spain itinerary 7-day plan is workable.
I'll provide you with the four regions you must see and the best things to do and see for each place. This way, you'll be sure to get the most from your trip, and you'll end up longing for more just like me. We can be nostalgic together.
Northern Spain Itinerary
---
Resources for Your Trip: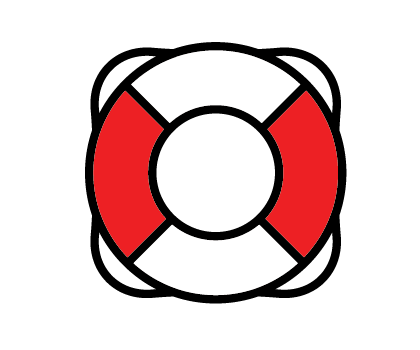 Don't forget insurance!
Get a quote with the best and easiest travelers insurance: Safety Wing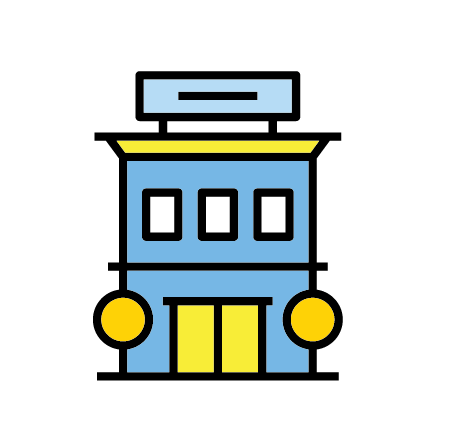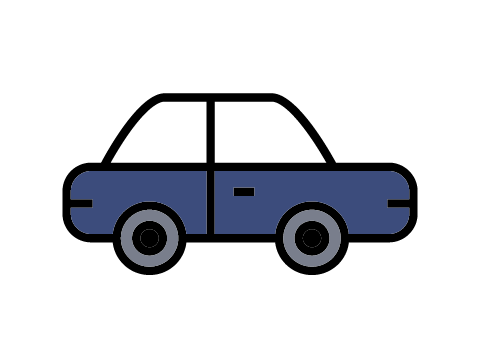 Best Deals on Vehicle Rentals: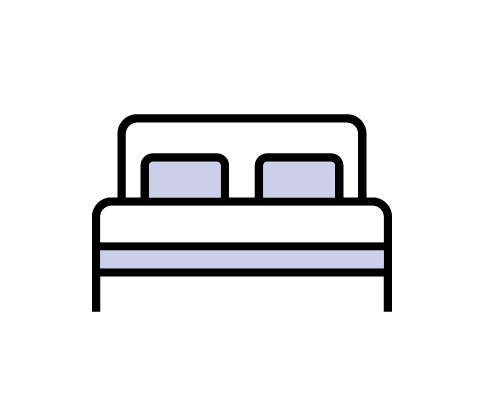 How to Get Free Accommodation Anywhere!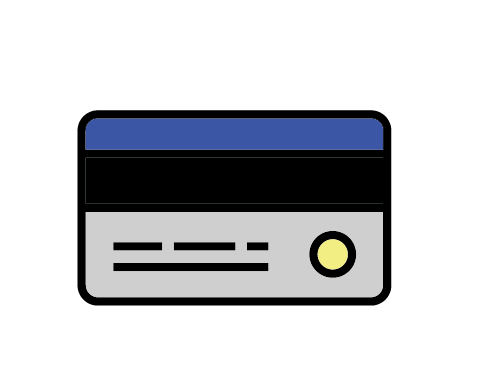 You NEED the Right Travel Cards!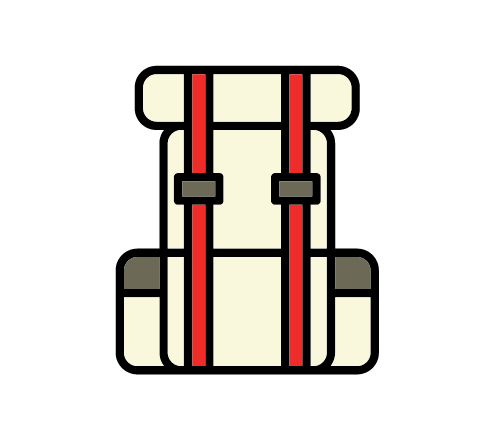 All The Gear You Need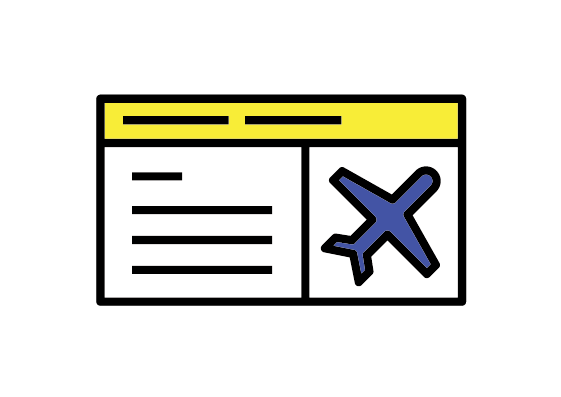 Northern Spain Itinerary: Basque Coast for 2 Days
Oh, Basque! How I love you so. This may be my favorite area of Northern Spain, though I loved it all. Basque is its own little place in the world, and throughout many periods of history, it fought for its independence from Spain.
Basque Coast is romantic, unique, gorgeous and ethereal.
I felt like I was on a movie set while there. In fact, I was at one point! I live and breathe for coastlines and pintxos, I'm a simple girl what can I say?
Explore more about the Basque Coast with me…
San Juan de Gaztelugatxe
I felt like I was in a historical romance novel while wandering along the pathways in this area.
It's no wonder that some scenes from Game of Thrones are shot here. It is a slice of heaven that you must not miss while on your Northern Spain itinerary. Should you be willing to take on all 241 one steps, you can visit that adorable church at the top.
Laguardia
Talk about history! Laguardia used to be an underground village.
This place is so full of antiquity and archeology that you will want to write your own historical novel once you leave. Laguardia stays with you for life. The tunnels that were once dug as defense holds are now filled with wine and vibrant life with bars and wine cellars. It is such an eclectic mix of past meets present.
Bilbao
It's hard to avoid Bilbao during your visit and why would you? While you may want to escape to the coast as quickly as possible, I urge you to spend a day or two roaming the hip city that's nestled in the rolling green hills.
The Guggenheim Museum is as spectacular from the outside as it is from the inside (and I'm not a big museum-goer!). While wandering the city, the charming alleyways and the eclectic facades telling the story of time will rope you in.
Oh! And the Basque Coast has their own riff on tapas, they are called pintxos (OK they are essentially just like tapas) and you will likely go pintxos bar hopping… If you want to be like a local that is. Grab a few pintxos at a few different bars until you're full. Pair it with some txakoli, the regional wine, and you'll be set!
Popular Northern Spain Tours Around the Basque Coast:
---
↠ Read more about what to do and see along the Basque Coast.
---
Northern Spain Itinerary: Cantabria for 2 Days
Albarino and art! Okay, who am I kidding? Emphasis on the Albarino.
Cantabria is famous for its white wine which is citrusy and a bit sweet in taste.
I'm a red wine drinker by nature, but I couldn't stop drinking this fresh white while in Cantabria. Oh, and there's more than just wine… promise.
Bodegas Vidular Winery
If you visit no other winery in Cantabria, you must visit these brothers and their family-run winery.
Bodegas Vidular Winery serves up a delightful Albarino to get you started and you'll get to smaple the dessert wine a la a delicious orujo.
The winery is gorgeous, the wine is fabulous, what more can you ask for? Oh, yea, there are cozy Napa style cabins to spend the whole weekend in. If you have 7 days in Spain, take at least 1 of them here.
Gaudi
While in Cantabria, and perhaps still tipsy from the Albarino, be sure to visit El Capricho de Gaudi, a spectacularly vivid and wacky piece of work by Gaudi while in his thirties.
El Capricho is in the Santander Center area, so you will have a ton of art to explore while there, including the grand palace itself. This is an area to wander, to drift in and out of rooms and walkways, and in and out of the past and the present.
---
↠ Read more about what to do in Cantabria.
---
Popular Northern Spain Tours Around Cantabria:
Northern Spain Itinerary: Asturias for 2 Days
Beaches, beaches, and more beaches!
Asturias is home to not only what seems like a trillion beaches, but those beaches also happen to be peppered with a combination of the old world and the new.
Colonists from Latin America brought money back from the new world and used it to build houses that closely resemble the beautiful Spanish homes you'll see throughout Latin America. These homes are seaside and many have been converted for public use today. So Asturias will give you a bit of beach and a bit of history.
Llanes
There's a reason this town is on the top of my Asturias list. The town is lovely, the beach is stunning, and it seems like the sun is always shining. I'm definitely a sun lover. Sit on a cliff, look down at the beach, and then head down for a walk in the waves. Be sure to go during off-season, unless you like huge crowds. The locals know Llanes is the place to be.
If you're looking for some great hiking, a mere two hours north you'll find tons of hikes in Picos de Europe with some seriously stunning mountain views.
Cudillero
In stark contrast to Llanes is Cudillero. If Llanes is a tourist hotspot, Cudillero is its sleepy sister. But that's what makes it great. You must experience one and then the other to understand and appreciate the stark contrast. Enjoy the simplicity here, visit a small cafe, and bask in the slow daily pace of a life well lived.
Oviñana, Ribadesella, and Luarca are all worth a visit as well!
The Cider
The apple scene in Asturias is like no other. Who knew apples could be so cool? They made some truly spectacular apple desserts but what really steals the scene… is the sidra, or cider. Usually, cider, to me, is a bit overly sweet, which isn't my thing. Not this cider!
It's perfect and the way it's poured is highly entertaining. To keep the bubbles fresh in your cup, it's poured from up high and aimed at the glass below. It's poured in single shots so your cider never goes flat. Drink all the cider!
---
↠ Read more about what to do while visiting Asturias.
---
Northern Spain Itinerary: Galicia for 2 Days
Wine and bagpipes! Seriously though, if that was all Galicia had to offer, it would be plenty. Who needs more in life than wine and bagpipes?
I discovered during my trip to Galicia that the region has Celtic roots, which fascinated me so much that I'd love a trip back just to explore those roots more deeply.
I also happened to drink wine, a lot of wine, while wandering the palatial wineries the region is known for. Hey, when in Rome. Er, Galicia.
Pazo De Galegos
If you visit no other winery during your time in Galicia, visit this one. Pazo de Galegos is a sprawling father-son winery that offers luxury, abundant green nature to bask in, and, of course, top-quality wine.
The attention to detail and tradition is clear here, obviously a family run business. I felt like a beloved family member, with a glass of wine in my hand, so of course, I can't wait to go back. Meet me there and we'll clink wine glasses!
Santiago de Compostela
The grand city you'll likely base in has wineries, historically significant buildings, and the "regular" Spain charm you've surely become accustomed to by now. Meander outside the city walls to Manolo Paz's Menhirs or Castro de Viladonga to explore those Celtic roots Galicia boasts.
---
↠ Read more about what to do in Galicia.
---
Popular Northern Spain Tours Around Galicia
7 Days In Spain: How To Get Around
To be able to get around efficiently and experience most of the things on this trip, you'll need to rent a vehicle. It's the only way to truly get around in shorter periods of time.
Alternatively, you can take a few tours around the main area if that suits your need more. Individual tours are mentioned above.
So there you have it. My absolute musts while spending (at least) 7 days in Spain if you're into wine and coastlines (and who isn't?)! There is, of course, so much more, and you can take a look at my much longer independent essays on the site for more in-depth travel info (below). Which area are you most excited about on this Northern Spain itinerary?
---
Don't lose this! Pin it for later by clicking the picture.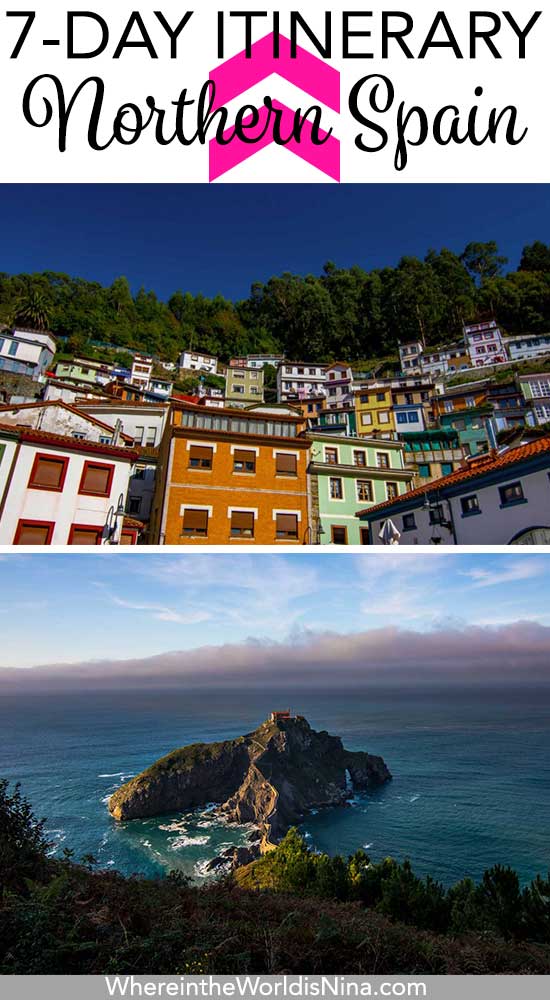 Thanks for the invite Spain Tourism Board! All opinions, as always, are mine, mine, and MINE! 🙂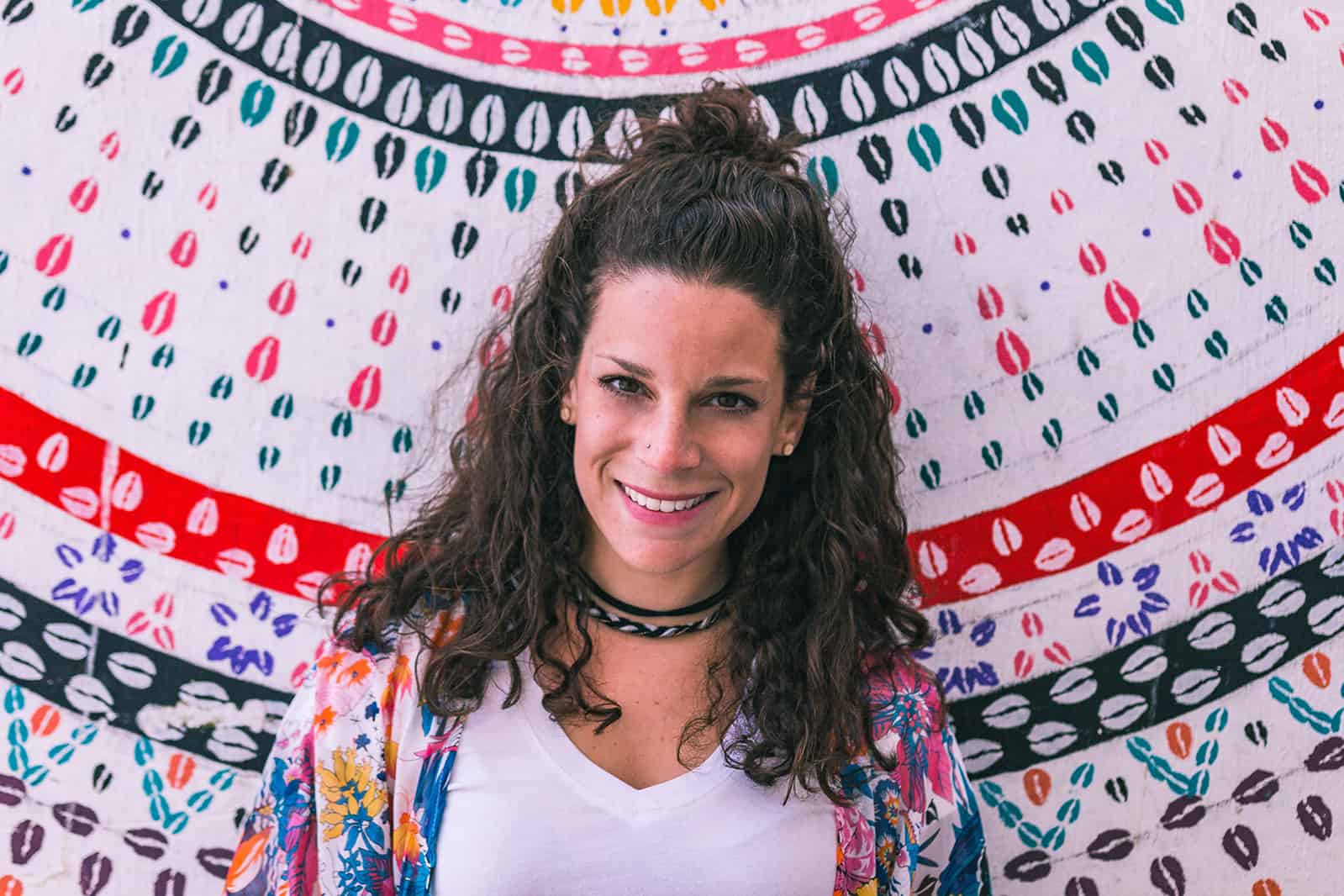 Nina Ragusa is an adventurer, messy bun master, breakfast fan, and full-time travel blogger. She's been abroad since 2011 and blogging on Where in the World is Nina? for nearly as long. Nina helps people like you move around the world while making money. She loves talking about how to work abroad and online to travel longer!