The dreaded question of "what's your favorite country" stumps me every time. I can never answer the question because "the best" can encompass so many things. It's truly an unfair question. How do you expect me to compare Budapest and Chiang Mai? Or Mexico City and Seoul?!
They are not really comparable and are "the best" for their own reasons. At least that's what I think!
However, I DO have some places that I've loved calling home…
My Favorite Places I've Lived Around The World
Unfortunately, due to visas and such, it is quite difficult to truly call any of these places my home. As an American, the standard visa is anywhere from 1-3 months in many places worldwide. There are sometimes options to extend from within the country but it does come at a price and still has a limit.
Please know, I'm going to use the terms "home" and "live" pretty loosely here. Below I tell you how long I spent in each place.
Thailand
Four years or so
Let's start with my absolute favorite home in the world; the place that started it all for me, the place I've called home the longest aside from my native country, the USA.
Thailand. You beaut. When I was a terrified solo traveler on my first trip and moved abroad by myself, you welcomed me with open arms and kindness—Thank you!
I started my journey in 2011; I grabbed a one-way ticket to Bangkok and never looked back. I traveled and lived around the country, but the places I kept coming back to live were Krabi, Pai, and Chiang Mai. It's where I spent most of my time, and I'd live in any of these spots again in a heartbeat (in fact, I hope to do so again soon!).
City Breakdown:
Krabi – I lived in Krabi Town instead of on the beach to save some coin every month. It's only a 30-minute ride to the beach from town. I loved Krabi because of THE BEACHES. They are gorgeous and plentiful, and I played on the beach every week. There's a chance to get in with a community since there are quite a few expats and teachers that live here. You're quite literally in paradise just a few minutes from Krabi Town, how much luckier can one get?
Chiang Mai – It's the coolest city in Thailand without having rows of skyscrapers and without the regular city "bustle" and rushed living style. There are party vibes, authentic pockets, and touristy streets. Chiang Mai has it all, the food is the best, the affordability can't be beat, and I LOVE it here. The city is surrounded by mountains so escaping to the outdoors isn't difficult.
Pai – This is my little haven. This is my happy place. It's a hippy little mountain town in northern Thailand, and it's one of the coolest spots I've gotten to live. I had cows and puppies running in rice fields in my backyard, tokay geckos on my roof, and papayas growing outside my front door. A healthy food scene, adorable shops, a lot of fun places to motorbike to for some adventures.
Southeast Asia in General and My Visas
As mentioned above, I lived in Thailand for around four years, but not really. I was based in Thailand and spent a lot of time there, but I spent good chunks of time around Southeast Asia as well. I spent extended periods of time in Laos, Malaysia, and Indonesia, and I fell in love with the Philippines after spending nearly two months there on two separate visits.
Saying that, you may be wondering HOW I stayed in Thailand/the area for around four years.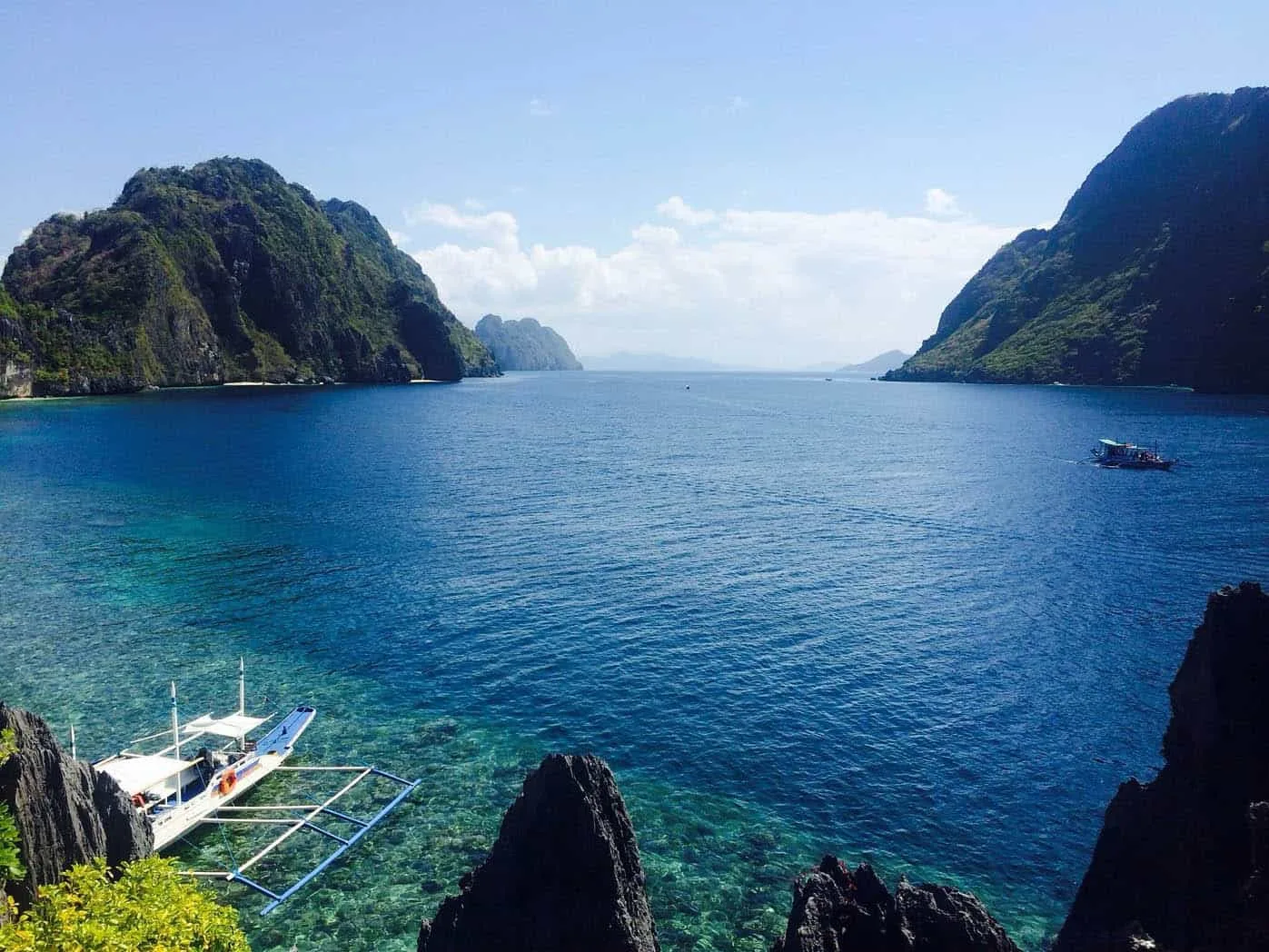 In short, my first two years were covered because I taught English in a Thai school, so I had a one-year work permit for those two years, although I only taught for half of the year.
The rest of the time, I was in and out and around Southeast Asia. I'd stay in Thailand for three months, then jet off somewhere for a month or so before coming back which "refreshed" my visa. I also did random border runs if I didn't want to go anywhere else and stay in Thailand. This was also in 2011-2014 when a "border run" was easier; they have gotten stricter as time has gone on.
*a border run is when you cross a country's border and then come right back in with a fresh stamp, thus extending your time in the country. Having too many of these does raise a flag and Thailand has gotten stricter with this.
RELATED: Work & Live in Thailand: How To Do It? Cost of Living? And More!
Sagres, Portugal
Over six months
Ah, my love, Portugal. And more specifically, the Algarve. I spent my time in Sagres and then visited the other Algarve areas as I pleased. My "home" is in Sagres with my friend Zara and her doggies!
Long story short, Garrett and I ALWAYS get Airbnbs (or the like) since we stay places longer. However, we never get shared Airbnbs. We only get spots that are private and for us only. When looking for Airbnbs in the Algarve and Sagres, it was a bit pricey, and we just wanted to chill somewhere and not spend too much.
We found Zara's Airbnb, and she seemed cool. She also had two dogs, which is a damn dream for me. We decided to take the risk and book a shared Airbnb. We had our own huge room and only shared the common spaces. It turns out we LOVED the place, the dogs, and the hostess. We are all great friends now, and we went back to live in her place a few times since then!
The beaches in the Algarve are unlike anything else, the rusty colored cliffs, the surf, the incredibly blue water, the perfect weather, the delicious seafood… Everything about the Algarve is wonderful, and it's definitely a place I loved calling home.
We were supposed to call it home again in March of 2020 but had to leave Portugal when the virus hit as we weren't sure what was happening at that time.
Olon, Ecuador
Around two months
My most recent "home" was in Olon, Ecuador. I was actually genuinely upset that our plans didn't allow us to stay longer; I could have spent my entire 90-day visa right here in Olon, surfing, getting better at Spanish, and hanging out with my new friends.
We joined a Spanish and Surf school because it's literally the only thing to do in Olon and the reason for us coming.
We immediately had a family at the school and fell in love with everyone, the surf, learning Spanish, and the town itself. Olon is basic and unassuming. There are a few markets, a HUGE and long beach with surf, some restaurants, and….that's about it!
And it's exactly why I loved it. I was able to focus on just a few things. My work, Spanish, and surf—I barely took out my camera until I was about to leave. I forgot about everything else, and I was able to relax for the first time in AGES.
I was so busy with those three things, but I was also so happy and relaxed. I was a good busy; a really positive busy. I'm usually just busy working online, and it was a great break to go to the school or meet up with the people from the school to pull me away from the laptop.
It's actually why I don't have THAT many pictures from my time there, and the pictures that I do have, were literally some of our last days in Olon.
Taghazout, Morocco
Almost three months
I was supposed to live in Taghazout again for another two or so months, but yes again, the virus had another plan for us, and it got canceled. Taghazout was a place I fell in love with a few years ago. It's another surf town with literally nothing else to do but surf, and again, it was a blessing.
I was focused on surfing and my work, and that's it, and I was again, friends with people at the surf school. There's nothing truly like getting a workout in with a sport you're trying to get better at. It's my favorite type of work out actually!
This is why in recent years, I've been trying to find sweet surf spots or epic hiking destinations and this is one of those surf spots. Taghazout has a fun but small scene of surfer bums coming in to literally just chill and surf. If you are looking for other things, this might not be the place for you.
The food options are actually excellent, and the town is nestled right up on Taghazout Bay's rocky shoreline with camels roaming the beaches.
New Zealand
Five months
When I think of my little Birdie, I want to cry. Birdie was our van that we called home while exploring and living in New Zealand. We spent a month getting the van together in Christchurch, and then the rest of the time living in the van while roaming the country.
I have never been so happy hiking in my entire life. I knew I loved hiking, but New Zealand really solidified it for me. I did nearly 50 hikes in the five months I lived there!
The food is expensive, but cooking was easy, the tours are expensive too, but the majority of the hiking is free, the campsites are plentiful, and I found a way to keep costs down (read my budget post!). The nature you get to drive past, park at, and explore on the daily is nothing short of fucking magical.
I had to say goodbye to Birdie WAY too soon, and I'm honestly dying to go back and road trip some more, but there's also so many other places on the list!
Melbourne, Australia
Six months
While my time in Melbourne, Australia was mostly just living there and working a shit ton, I LOVED the city.
It's quite literally one of the most liveable cities globally. If I had to live in ANY city in the world, an actual huge city, it would be Melbourne. You couldn't ask for a more perfect place.
The transportation makes it so easy to call this place home, the places to eat ain't cheap but damn are they GOOD, the walkability is incredible, the charming alleyways lined in artwork, the hidden bars, the bountiful parks, and green spots, and the overall vibe is like no other place I've been.
It's a city that has everything but isn't grossly stuffed, overwhelming or too busy feeling. I actually don't really know how to describe it but I love and miss you Melbs!
So now until the future, I can't EVER choose a favorite country… EVER. I love pretty much everywhere I've been for their own reasons 🙂