3 Days In Barcelona Itinerary – Guest authored by Jub
So you've got a trip to Barcelona coming up? Lucky you, it's an awesome city and after spending a few weeks here, I've decided to share what I think is a pretty solid itinerary for 3 days in Barcelona.
This Barcelona itinerary is best suited for those who claim they love everything and just want to experience a city. If you love sports (that's me), you could easily spend three days doing everything sport. For history buffs, you could easily spend 72 hours in museums, or for the beach bums, Barcelona beaches are popular for a reason.
This itinerary will have a bit of something for everyone with a bit of flexibility. Let's try and please the masses, yea.
3 Days In Barcelona Itinerary
Barcelona Itinerary: Day 1
Free Walking Tour
I'm pretty sure Nina would agree with me (you better), you can't go past a free walking tour to get to know the city a little bit better. There are a bunch of them available, but the one I took with this company was awesome. It starts at 11 from Plaza de Catalunya which is easy to reach. Don't forget to leave 5 euro or so as a tip, and ask for some pro tips from your guide.
Barceloneta Beach
Next up, Barceloneta beach. Alright, that's enough learning for us for a few hours. It's time to head down to Barceloneta and work on that tan. Or just take a few beers down and have a laugh. There will be no shortage of people there, but with all the facilities, you won't get too stressed out.
---
RELATED: Hopping over the pond? Here are Mallorca's best beaches!
---
Hemp Museum
There are a lot of museums in Barcelona, but even as a non-weed smoker, I really enjoyed the Marijuana Museum. It's inside a palace! The displays themselves are varied and you'll learn a bunch of fun stuff here. Enough to spend away 60 – 90 minutes inside easily.
Alternatives: Choose one of these 56 museums.
Sunset At Bunkers Del Carmel
Yay for sunsets! Alright, if you're here in the summer, it's time to head to Bunkers Del Carmel for an awesome sunset. Head to the supermarket (they're heaps everywhere in Barcelona) and grab a bottle of wine or some beers and make your way there. It's mostly a local hangout spot, but the views are pretty darn awesome.
If it's winter you'll have missed the sunset most likely so it's time to head back to your accommodation and chill for a few hours because Barcelona doesn't start eating dinner until 9 pm with many restaurants not open until then. Yup, plan your snack breaks strategically.
If you get hungry (or hangry as Nina regularly does), suppress that hunger by getting a beer from the convenience store (the kiwi in me really wanted to type dairy) and take a stroll along La Rambla before getting dinner. I'm a silly vegan so tapas didn't really do it for me. This post has a good idea on where you could wine and dine.
In terms of beers on the street in Barcelona, I think it's technically illegal, but don't act stupid and no one cares.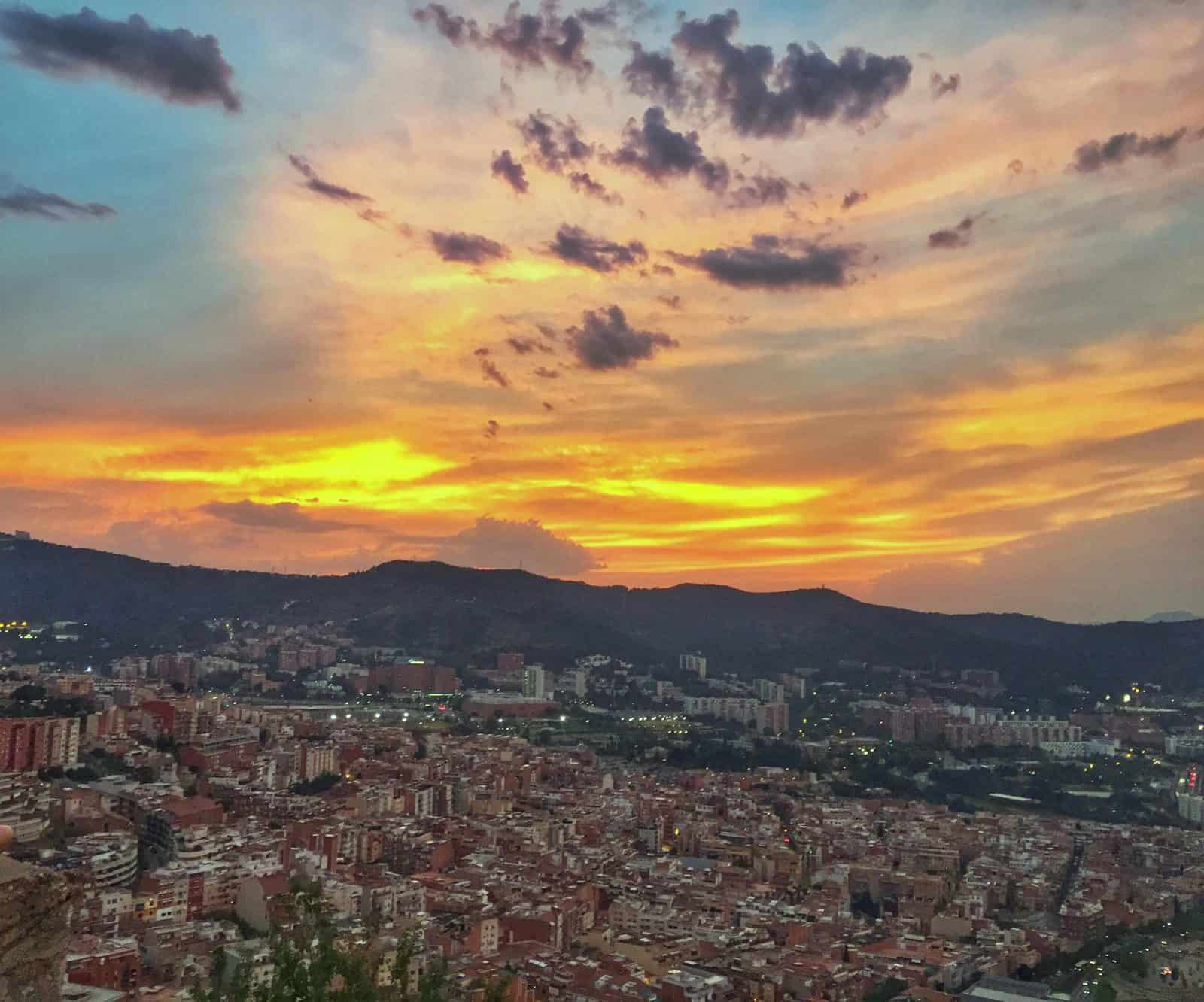 Barcelona Itinerary: Day 2
Explore Camp Nou
I don't care if you like football or not, the home of Barcelona FC will give you further understanding of the culture of not only Barcelona but Catalonia. The Camp Nou tour takes about 90 minutes all up and every footy boy or girl in your life will be incredibly jealous of you.
Sagrada Familia
I don't care if you are religious or not, but we haven't got much time to appreciate Gaudi's architecture in this Barca itinerary so we are going to do it properly. The Sagrada Familia is a massive church, big enough inside where you won't feel all awkward for the atheists out there. You won't need to long here, but it is impressive.
Make sure you book your tickets in advance online. They sell tickets at the door, but that doesn't mean you can enter right away (yeah, learned that the hard way).
Hang Out & Relax
Time for something a little bit easier now after ticking off two of the most popular Barcelona tourist attractions for the day. Take a stroll around the city, no plans, just wander. If something takes your fancy, have a nosey and carry on. Or just head to the nearest bar. Because—sangria.
In the evening, it's much of the same as the day before. If it's a nice day, you could head to Plaza Del Sol for dinner. There will be dozens (hundreds?) of people enjoying the evening socializing here with plenty of restaurants bordering the square.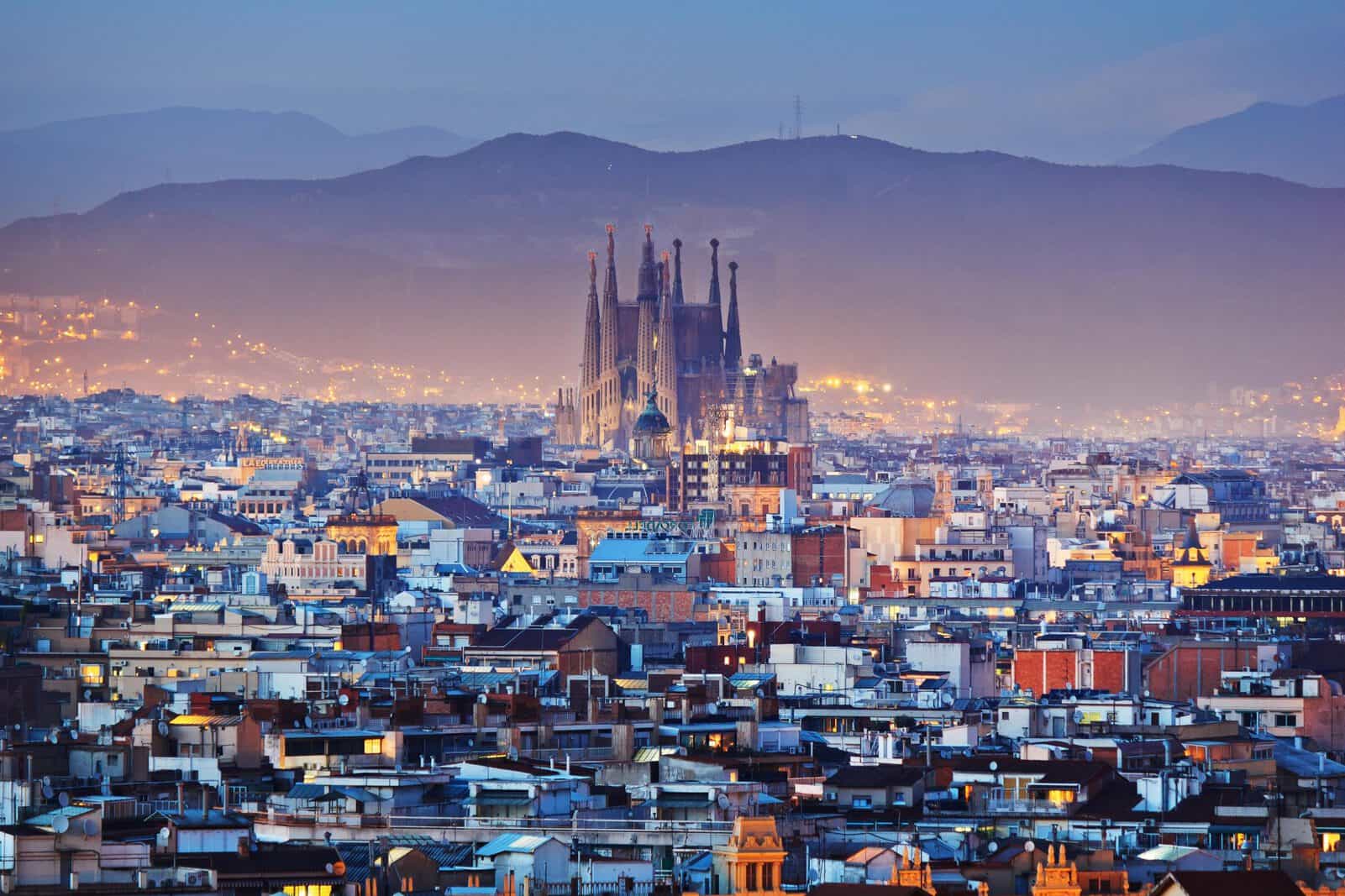 Barcelona Itinerary: Day 3
Day Trip To Montserrat
Alright, there are plenty of Barcelona days trips that are wow-worthy. Montserrat is a great place for a day hike that's suitable for all levels. It takes 90 minutes or so to get there door to door on the train which is something to keep in mind. Don't hit that snooze button too often.
There are restaurants in the Montserrat village, but they cost a pretty penny. One of Nina's pro money-saving tips is shopping at supermarkets for lunch. I highly endorse this advice. Throw a few bits and pieces in your day bag and you'll be good as gold.
The hiking trails will keep you busy all day with all the different side trails. Make sure you don't forget to visit Sant Jeroni or the stairway to heaven. You'll be pretty knackered after heading back on the train (take a photo of cable car return times on the way there).
Once you've washed your sweaty body, it's time to refer back to that list of tapas restaurants and hit up one or two for your last evening if you've got time before you leave the city for your next adventure.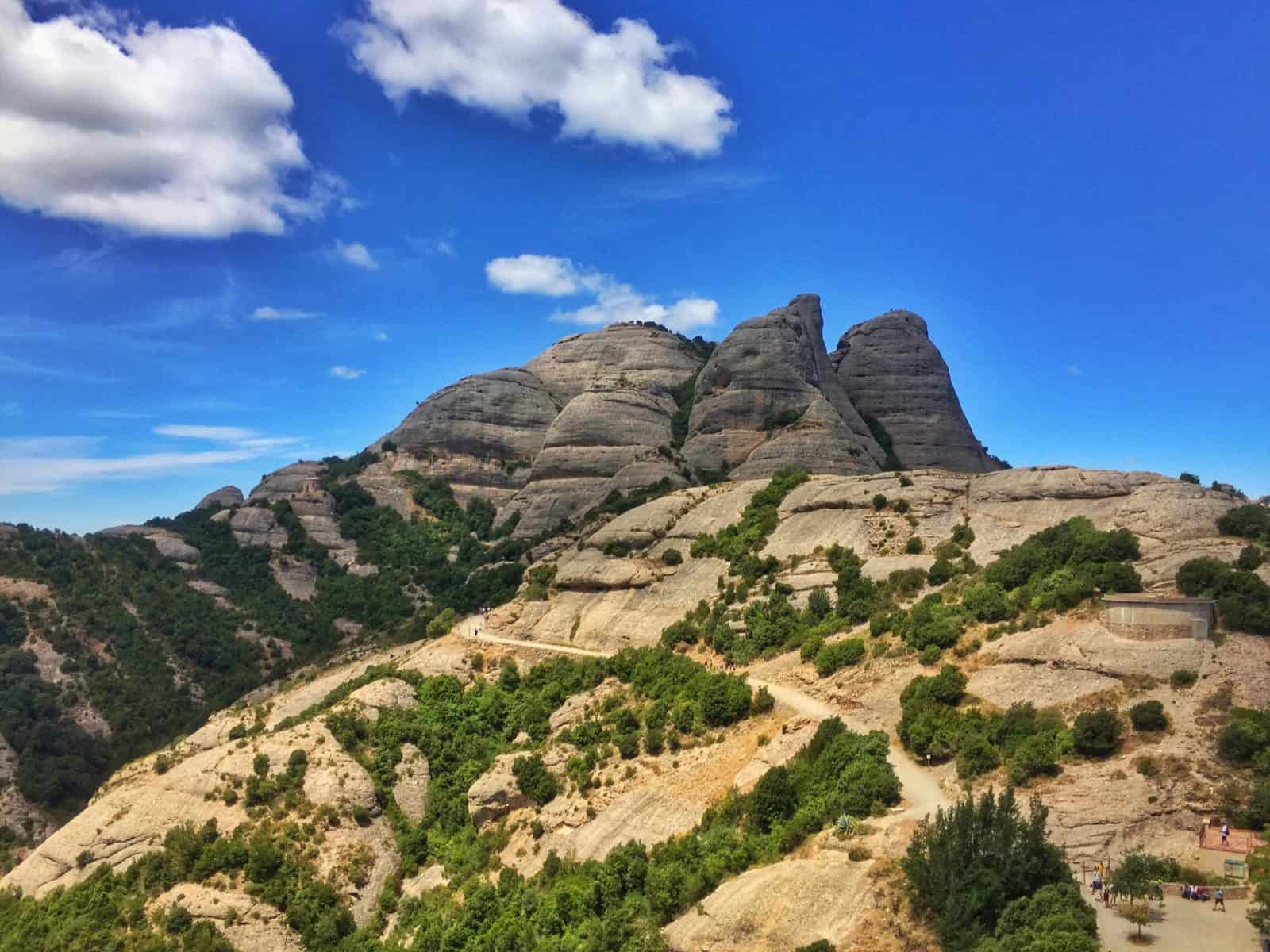 Where To Stay In Barcelona
I was lucky enough to be staying with a friend who lives in Barcelona (futon life), so check out this blog post on Kate's website. I was about 10 minutes walk north from the Sagrada Familia and didn't feel disconnected from downtown Barcelona at all.
Barcelona is epic. This would be a pretty jam-packed three days, and that's without touching any of the nightlife. There are heaps of bars and clubs open seven days a week, you'll have no issues finding something for your taste. Just don't let the locals pour pee/milk water on you for being too loud down the narrow cobblestoned streets.
Don't forget anything on your packing list for Barcelona, you don't want to be caught without good walking shoes or sunscreen while here, you'll pay dearly for it.
Where to next? Try a visit to Valencia, it's less than four hours south and totally worth it!
Or take an epic road trip from Spain to Portugal!
What are you most excited about for your 3 days in Barcelona? Let us know in the comments!
Te amo. Enjoy!
---
>>> Bio:
Jub has been exploring the world beyond the shores of New Zealand since 2012. He can't plan to save his life stemmed by his massive FOMO which leads to lots of randomly awesome adventures, but also lots of time on the side of the road attempting to hitchhike because other transport methods are sold out. He blogs over at Tiki Touring Kiwi about his adventures, usually involving sport in some way or another.
---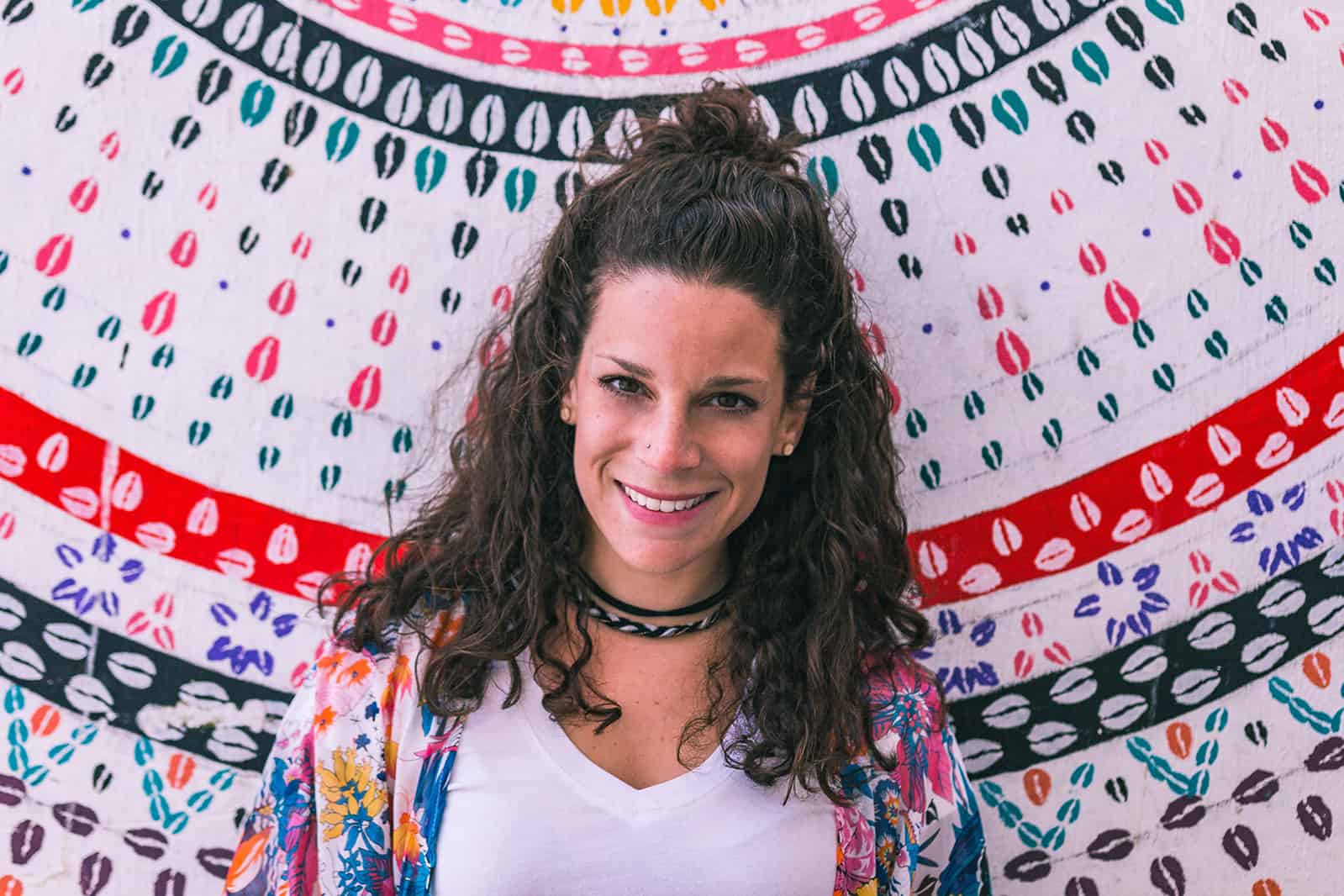 Nina Ragusa is an adventurer, messy bun master, breakfast fan, and full-time travel blogger. She's been abroad since 2011 and blogging on Where in the World is Nina? for nearly as long. Nina helps people like you move around the world while making money. She loves talking about how to work abroad and online to travel longer!