Iceland ain't cheap.
It's no secret. Everyones know it. It's literally one of the most expensive places in the world.
However, its mystic mountains and icy blue coastlines have been wooing in more tourists year after year.
Its raw beauty has totally trumped the fact that it's stupidly spendy here. People don't care. In fact, I kinda didn't care!
I knew it was pricey and I would spend a pretty chunk of change here but after lusting after its beauty for years, I finally said f*ck it, I'm going.
And guess what? I don't regret it. Iceland is worth every penny!
But let's not get hasty. I wasn't throwing dolla dolla bills around like there was no tomorrow.
Trust me, I made sure to find the cheapest best campervan rental in Iceland, I scrounged the net for the cheapest or even free Iceland campsites to post up at for the night, and I literally had ONE beer at a bar the entire time I was there.
I certainly shed a tear when I handed the money over to pay for the campsites in Iceland and I wanted to fill up and run while at the petrol stations since a quarter tank was almost the same amount as a full fill up back home, but I kept my composure. For the most part.
So while this crazy beautiful country will suck your bank account dry, I can help a bit!
Because I did find one of the cheapest campervans in Iceland to nab and I have your campsites in Iceland on the West Coast totally sorted for you so you can spend more time exploring rather than counting your Krona.
➡️ Impatient? You can search for the cheapest and the best campervan rentals in Iceland right here in one place.
I Want the Best Campervan Rental in Iceland!
Of course, so does everyone else! Safety is important, value – for sure, and maybe even a dash of style wouldn't hurt. Breaking down while exploring Iceland is not on the itinerary!
It Also Should Be The Cheapest Campervan Rental in Iceland!
Yep. this is everyone else too!
But sometimes "cheap" and "best" don't always play nicely.
It's usually one or the other. If it's the cheapest, it might not be the nicest or safest, and the best usually means you'll have to pay more. This is life! *cue the sad faces*
So in an expensive place like Iceland, what does one do for getting the most bang for their buck?
Well, to be honest, we got one of the cheapest campervans in Iceland out there which I knew might not be the best…BUT I was desperate to save a few bucks!
So what happened in the end? Was I stuck with a junk vehicle? Did we break down a lot? Or did we get lucky?
The Cheapest and Best Campervan Rental in Iceland?
Well, I think we got lucky! We went with KuKu Campers who displayed the cheapest prices (at the time) we could find and they ended up being really great! A sweet bargain, that's for sure!
➡️ UPDATE: There are a lot more options for finding the best and cheapest campervan rental in Iceland that won't *totally* break the bank. Check here to view them all.
There was cubby storage that housed all the dry food and the included dishware and utensils. There was spare space on the sides to store our clothes, and we rented things like a cooler and sleeping bags (a really nice and warm one!) that were clutch to have on this trip.
The van itself was a standard van which means it wasn't scary to drive and was super smooth. We didn't have an issue with it at any time, however, if we did, they did offer up numbers to call for help.
This is a reason why September is one of the best times to visit, the weather for driving in Iceland in a campervan is great. The road conditions are still safe and the lack of a separate heating unit isn't a big deal.
They were super nice at the office and answered all of our annoying questions as newbie tourists in the country and even sent out an email to all their renters when they found out a road was close to warn us. How sweet!
I thought I was going to be super uncomfortable in this van and that I'd be sleep deprived, but after a couple of nights, I was sleeping like a damn angel. Not sure if it was the warm sleeping bags or the winds rocking me to sleep that helped. Maybe both?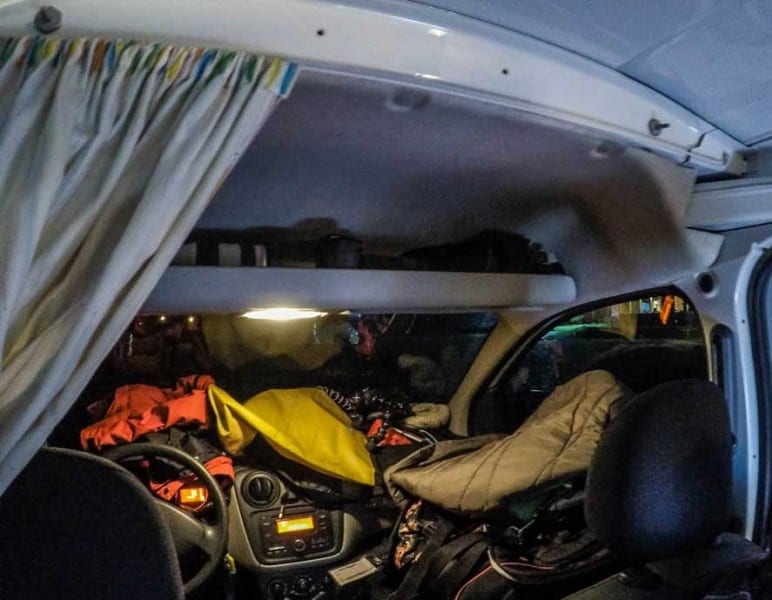 While I can't tell you about any other camper company, I can say KuKu Campers did look after us well and were super easy to deal with. We even had an early flight out and dropped it off before they opened which was a massive help!
UPDATE: They were one of the cheapest campervan rentals in Iceland that I could find at the time, but there are WAY more now! So definitely do your homework—here are ALL of the other amazing and cheap campervan rentals in Iceland.
Resources for Your Trip: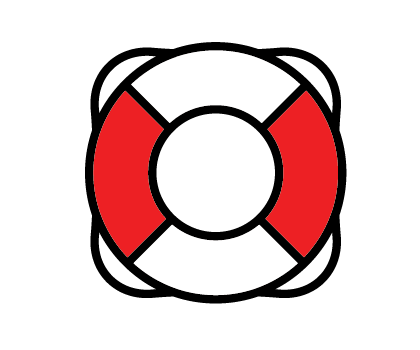 Don't forget insurance!
Get a quote with the best and easiest travelers insurance: Safety Wing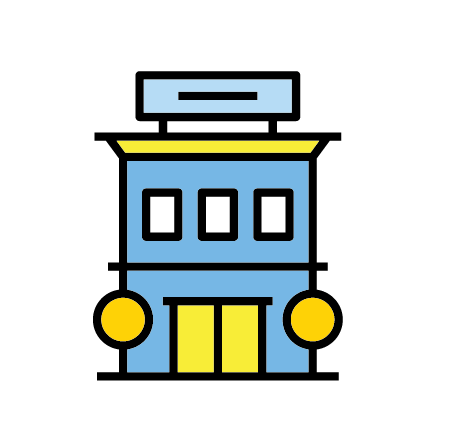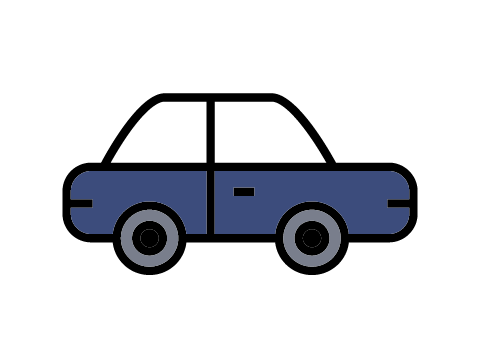 Best Deals on Vehicle Rentals: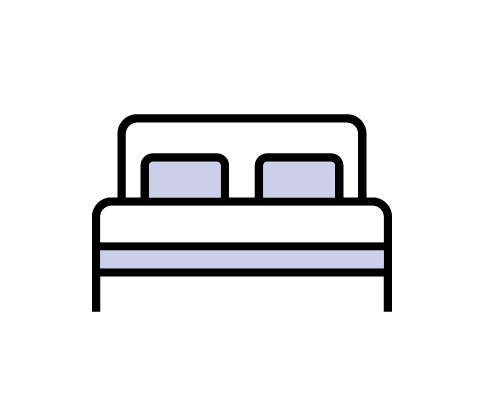 How to Get Free Accommodation Anywhere!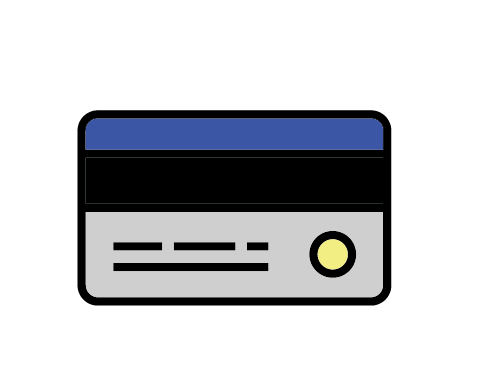 You NEED the Right Travel Cards!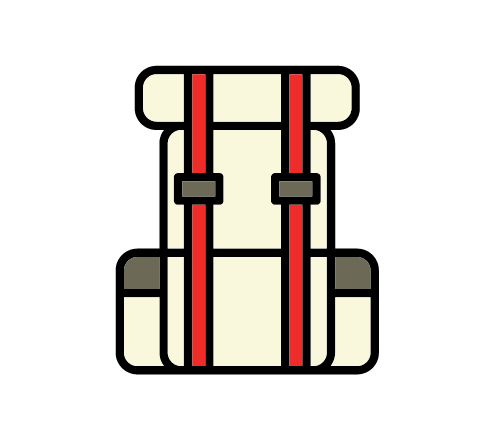 All The Gear You Need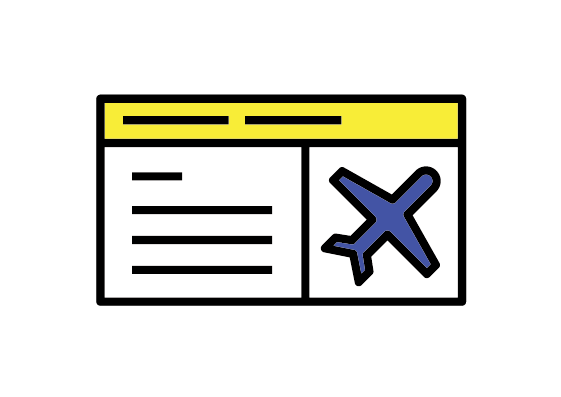 How Much Does Renting a Campervan in Iceland Cost?
Our total cost for 12 nights (in 2017): About $1500 USD
This total includes: Gravel insurance (costs extra per day), two sleep bags, one power inverter, and one cooler.
This total reflects a discount and the off-season rate! Unfortunately, yours might cost extra.
I'd also suggest grabbing their airport transfer offer or the FlyBus and walking 15 minutes to their shop. We grabbed a taxi and I regret all $125 USD of it. *sits in a corner and cries*
→ Not sure about renting a campervan anymore? Here are 17-day trips you can make from Reykjavik
Campervan and Camping in Iceland Tips
No shoes in the back.

At all. At anytime. For any reason. Never step foot with shoes back there, it's a no shoe zone. You'll understand why within 12 seconds of being in the country. It's wet and muddy and you don't want to sleep on that. We always left our shoes at the front seat.

Get organized on day 1.

Where are your clothes going? Where are your snacks going? Your equipment, should you have any? It's a small and potentially messy space, nobody wants to spend their time in Iceland looking for a missing sock for an hour.

Rent the sleeping bags.

It gets realllllly cold and are you really going to buy or bring one yourself? If you're going to be using one during your long trip and beyond, then go for it, if not, don't be cheap. The sleeping bags we rented from KuKu Campers kept me alive during the cold nights (and this is Iceland in September, imagine real winter)!

Do you need a cooler?

Do you want to eat food that needs to be kept cold? Chances are, that's a yes. You might as well get one. It's not much to rent and we used it a lot.
TIP: We like our veggies but to save cash in two ways, we bought frozen veg. First, it's cheaper, and second, it sort of acts like ice for a day or two!

Pillows!

We didn't rent, buy or bring any because we already had pillow cases. If you're curious as to why two simple nomads would carry a pillowcase, then you should read my travel hacks (HINT: it's not to actually make pillows). Since we had pillowcases and nice fluffy winter clothes, we just made our own and it worked out perfectly. Plus, it's one less thing taking up space in your van.

Grab a power inverter if you need to charge things.

We take TONS of photos and video and we have numerous cameras. We used that power inverter all day every day. You can charge while you drive so you don't have to kill your battery at night. It was totally worth it! KuKu Campers had one to buy right there so we didn't need to go out searching.

Fill up often!

If you see a petrol station, you stop and fill up! No questions asked. Petrol stations are pretty slim so if you're only down a quarter tank and you see one, just fill up anyway.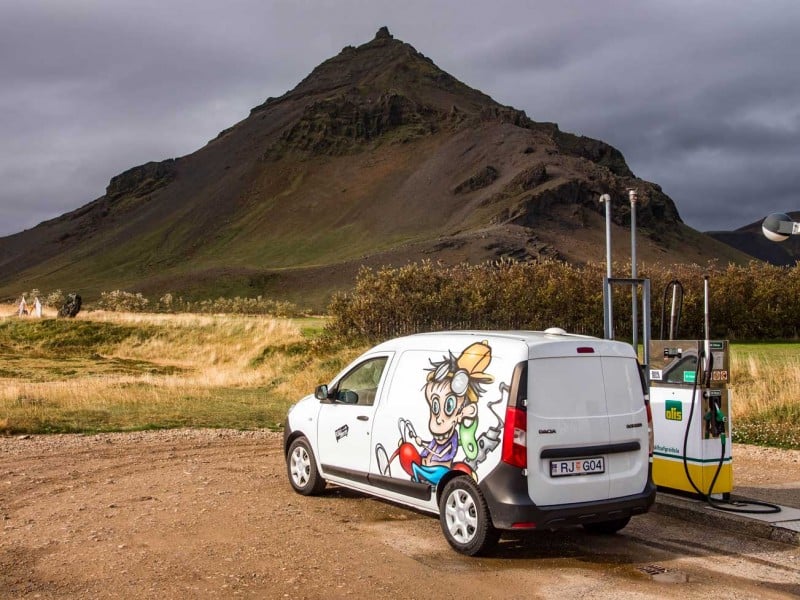 Always have a full gas bottle and burner.

You can sometimes find half full ones at campsites. Just know, most campsites don't provide stoves or gas. You need to bring your own. Most just have a counter to cook on. (PS – Make sure your campervan comes with a burner, you'll need it to cook so you can save money!)

Grab the gravel insurance

You'll be going down some gravel roads and even if you don't, the parking areas and the campsites have a lot of gravel on them. All it takes is one vehicle going too fast near your van and kicking up gravel and scratching it. This results in a crappy situation where you'd get charged for damages.

Go with someone you love and can deal with.

No seriously, you will be in close quarters and this trip with someone that you're only OK with will be disastrous.

Pay attention to road signs and road closures

Don't mess with Iceland. When it says windy conditions, trust me, it's windy AF. When it says road closed, it's for a damn good reason. The terrain is treacherous. Don't be a fool and think you'll be fine and ignore the warnings.

Don't be "that" asshole tourist

Yes, I'm talking about "that" one. The one who camps on private property, the one who goes to the toilet anywhere and everywhere, the one who trashes the campsites, the one who stops literally in the middle of the road to snap a picture, and the one who is rude to the locals… Don't be that dude, dude. Be as cool as Iceland is.
After Finding the Best Campervan Rental in Iceland—What's It Like Driving There?!
You may be a little bit dubious of driving in Iceland, however, it is not as scary as you might think, and the majority of the time you won't even need a special car. Driving around the country is one of the best ways to see the stunning natural landscapes that Iceland offers. So here are a few things to consider if you plan on taking to the roads:
1. Driving Iceland's F Roads
Iceland's F Roads are typically pretty remote, and although there usually is something that at least resembles a road, they can be pretty tricky to drive on at the best of times, and can also often be pretty isolated.
Just remember to pack everything you are going to need, particularly an extra gas can before you venture out because you are likely to be pretty much on your own, with no villages or gas stations to help you out along the way.
Due to the rough conditions and the quality of the roads, it is forbidden to drive on Iceland's F-Roads without using a 4X4 vehicle. It is also highly recommended that you drive with another car so that if one of you does break down, there is someone there to help you out.
It is also important to bear in mind that the majority of these roads are only suitable for driving in the summer months, and are closed during the winter, so always check before you travel.
2. Should You Rent a Car or Rent A Campervan to Drive Iceland?
One of the most common myths about driving in Iceland is that you need a 4X4, but this is not the case at all. When you drive in Iceland, even in the winter, most of the cars that are available to hire will come with the appropriate snow tires, so even two-wheel drive cars will be suitable.
The only reason you will need a 4X4 is if you are planning to drive on Iceland's F or H roads, which you can use to reach the more secluded places on the island. However, these are usually not even open during the winter months.
If you are simply planning on driving the Ring Road, Golden Circle or road around the capital, a normal 2×2 car will be more than suitable.
And as you've probably gathered, I think renting a campervan in Iceland would be the best way to see it and probably the cheapest too! However, I know sleeping in a van isn't for everyone. Renting a car to drive around Iceland is a great choice too. A car will certainly be cheaper but then you'll need to factor in hotel stays unless you plan on pitching a tent to save some money.
Check prices on car and campervan rentals in the area:
Check Prices for Car and Campervan Rentals in Iceland
3. Watch out for Animals When Driving Around Iceland!
When driving in Iceland, it is highly likely that you will spot some wild animals, some of which may be standing in the road! Surprisingly (or maybe not?), Iceland is home to a lot of sheep, many of which are allowed to run free in the summer months. It is, therefore, pretty common for them to wander across the road in search of better grass to eat.
In the winter, if you are driving in the North East part of the country, there is a chance that you will come across some wild reindeer walking across the road, and sometimes Icelandic horses have also moved around via the roadways.
4. Types of Road You'll Encounter Driving in Iceland
Iceland has a few different types of road.
Primary Road – Primary roads are those that connect big cities with each other. They can mainly be found in urban areas and around airports and harbors. The most famous of these roads is the Ring Road, which goes around the whole island and through the capital city of Reykjavik. If you are looking for an easy drive, these roads can be driven in comfort with relative ease.
Secondary Roads – These are slightly smaller than primary roads, and are used to connect larger roads or go between towns. This type of road can mostly be found along the coastline and are rarely tarmacked. During harsh weather conditions, they too usually remain open, although you are likely to need a more powerful car.
Primary Highland Road – This type of road travels through Iceland's Highlands, making up the middle part of the island. This is what is also known as an F road, and can sometimes be pretty hard to navigate as there are many mountains, lakes, and glaciers to weave around. You can travel for miles without passing one other car.
Local Access Roads – This type of road will come off of some of the bigger roads to take you to a particular destination, such as a private home or a farm. Although still small, there are often better maintained that the F-Roads, therefore you don't need a 4×4 to drive them.
5. Road Closures
In extreme weather conditions, it is not unusual for some roads in Iceland to be closed. Most of the main roads have been set up with a web camera, which serves as a useful indicator of the road's condition.
If you are driving in Iceland, the best way to get information about the road conditions is to call 1777, a service which is open from 8-16 in the summer, and 6.30-22 in the winter or check here.
6. Speed Cameras
There are a number of speed cameras in Iceland that you need to watch out for. Small boxes that you may not even notice at the side of the road will snap a picture of your car if you are traveling too fast, and will result in you getting a pretty hefty fine (because everything in this country costs an arm and a leg!)
The speed limit varies from road to road, however, on average it is about 90hm/h on paved roads and 50km/h when you are in the city.
You are most likely to find speed cameras in the city, and although they can be annoying, they are there to help keep you safe. Due to the large, flat expanses of road, it can be tempting to pick up speed when driving in Iceland, however, it is important never to go over the speed limit.
7. Car Insurance For Driving in Iceland
Like in any country when you hire a car, there will be a number of insurance choices available to you. Due to the harsh and sometimes unexpected conditions of the roads in Iceland, it is sometimes worth getting the extra options when they are offered.
Additional protection includes collision damage waivers, gravel protection, sandstorm and ash protection, ice protection, river crossing insurance, and unlimited mileage. If you have planned your route carefully, you should know what sort of roads you are likely to be driving on. You can then plan what sort of insurance you are going to need accordingly.
As mentioned above, getting the gravel insurance was a smart choice as you'll be on gravel at some points while driving in Iceland. A few knicks and you'll be paying for the damage! It's almost impossible to avoid.
However, you may not need to purchase all the car insurance from the rental company if you're covered in other ways! Maybe your credit card can cover you? Or if you get certain travel insurance plans (more on this below), they may cover rental vehicles too.
The main thing to note when checking this is if they cover MODIFIED vehicles. AKA, you're renting a campervan in Iceland, campervan being the keyword here. They may only cover "regular" vehicles. Double check before assuming!
8. Buying Gas
Buying gas in Iceland can be an expensive business, but it is something that needs to be done if you want to see some of the amazing sights that are scattered around the country. Getting a two-wheel drive car can be one of the most effective ways of cutting down the cost of gas on the island, as they are much more fuel efficient.
9. One Lane Bridges
Driving in Iceland isn't without its slightly scary points, and if you are not used to driving in the county, its one-lane bridges can be a little nerve-wracking! Many of the bridges and tunnels around the county are only big enough for one car to cross at a time, as the roads were built before the big influx of tourists.
Even some of the longer bridges only have room for one car at a time, but there will be pull-out spaces on the bridge itself if you have to pass another car. As the roads are straight, you should be able to see if another car coming the other way, and as a general rule, the car that reaches the bridge first gets to cross first.
10. Toll Roads
Located just outside of Reykjavik, about 1.5 hours northwest, there is a toll roll which takes you under the sea via a tunnel. The price is around $10.
UPDATE: Apparently, this toll is now FREE!
11. You Don't Need an International License
All driving licenses are accepted, so no matter where you are from in the world, you are legally allowed to drive in Iceland. However, some car rental agencies may limit what roads you can drive on depending on your license, so this is something to keep in mind.
12. Driving Off Road is Illegal
You should never, ever drive off the road in Iceland. Not only is it highly dangerous, but it is also illegal. It can also be harmful to the country's ecosystem which is very fragile. It's gorgeous in Iceland! Let's keep it that way…
Camping in Iceland—What to Know
You must stay in a campsite!
Camping in Iceland has changed. The days where you can pull off on the side of the road or pitch a tent anywhere and camp on other people's private property are done. They were not happy with how people treated their land. I wouldn't be either if I went out for my morning walk only to step on human poo and see a tumbleweed of chip bags and toilet paper.
Keep this in mind when budgeting. Camping in Iceland will cost you!
Find value. Do they offer wifi, showers, and a kitchen or is everything extra and adds up to be way too much?
Sites cost from free (rare) to about $17 per person. This usually includes some or all of the following: A parking spot, a bathroom, a shower, a facility with a small kitchen or at least a shelter where you can cook, and maybe a weak wifi connection. Sometimes they charge extra for wifi or a shower or renting a towel…etc.
It's a hefty price to pay considering what you're actually paying for. Most campsites we found offered literally a cooking counter, parking spot, and toilet. I wanted to cry handing over that money.
Don't forget, even Iceland in September can mean some sites are closed.
Don't assume all of them are open, call beforehand. If you can't call, ask, or assume the ones off the main roads will be closed.
Also prices will vary depending on if you're campervanning or just simply camping with a tent. My prices are for campervanning in Iceland.
Camping Sites in Iceland – The Best Campsites in Iceland (West Coast)
If you love my West Coast Iceland itinerary, then you'll love this hot tip:
There's a free campsite in the southwest!
We used the hell out of it. In my opinion, it's the best campsite in Iceland because it's free but it's actually pretty decent too!
Here is it on the map. It has a small hut with a sink you can use for cooking and toilets. The shower is $5.
The best campsites that we found while driving in Iceland on the West Coast:
One thing to note, while camping around Iceland in September, you may come across campsites that are not manned but stay open or some that don't keep track of the campers. This means you get to use the limited facilities and not have to pay. Don't forget to check here if you're still trying to decide which campervan is for you.
Driving in Iceland Road Map for the West Coast
Here's our Iceland road map according to the route we took. Including a tad of fun animation. If you're curious about what's on the route, here's my Iceland itinerary.
Hopefully, this tool helped you find the best campervan rentals in Iceland. We had a lot of fun in our van and the freedom that campervanning and staying in campsites around Iceland gives you is unmatched!
DON'T Forget When Renting a Campervan in Iceland:
You'll need travel insurance! This will be the most important thing to pack and because you're also renting a campervan in Iceland and adventuring in sometimes harsh conditions, you'll definitely want to get a plan that fits your travel style. I travel with Safety Wing or World Nomads depending on my trip.
Get a quick quote! Safety Wing | World Nomads
So are you renting a campervan in Iceland? How do you feel about driving in Iceland? Let us know your plans in the comments!
---
---
Pin it to win it!

---
Mini Disclaimer: KuKu Campers did give us a discount on the van but every word is my personal opinion and is unbiased as ALWAYS and FOREVER <3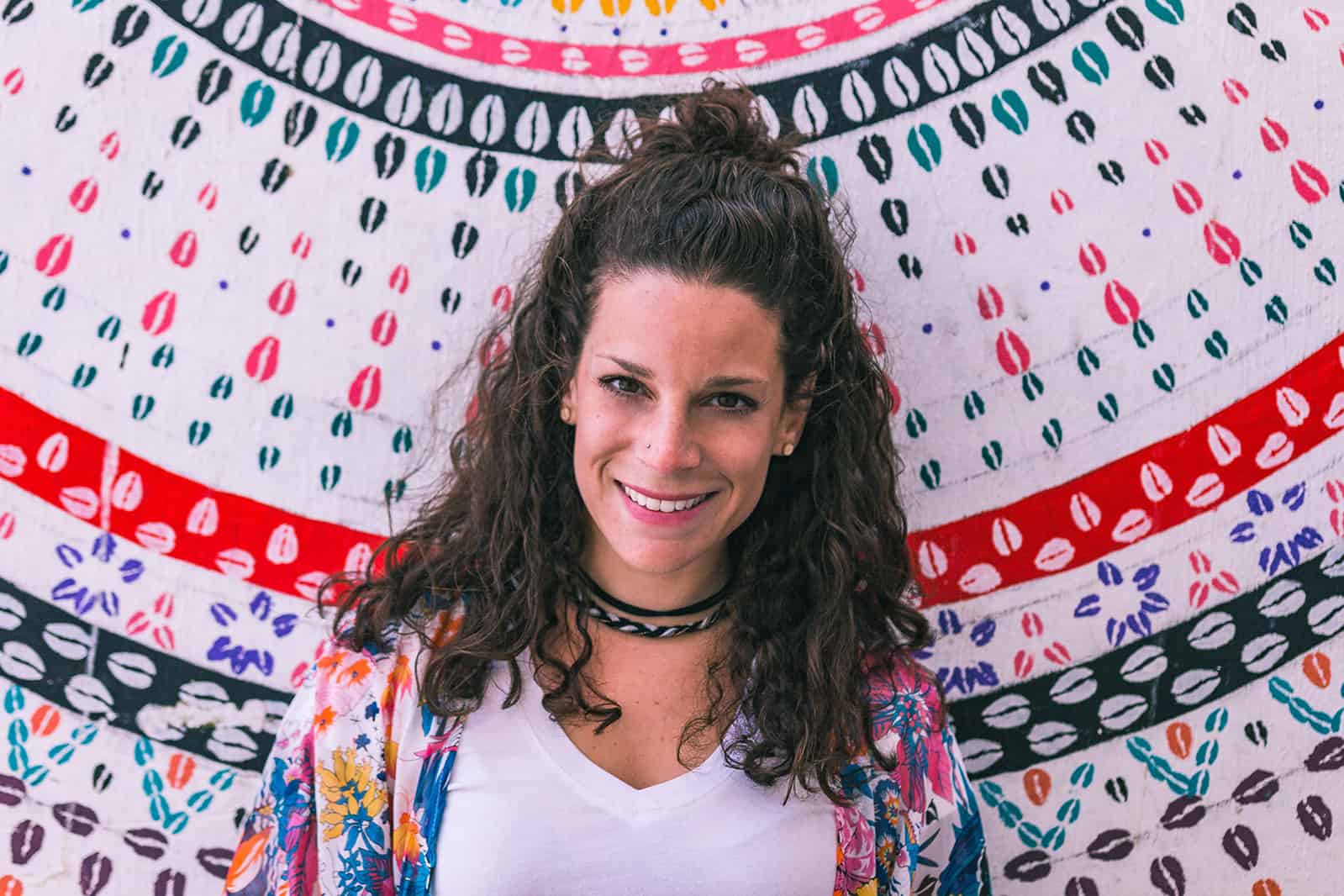 Nina Ragusa is an adventurer, messy bun master, breakfast fan, and full-time travel blogger. She's been abroad since 2011 and blogging on Where in the World is Nina? for nearly as long. Nina helps people like you move around the world while making money. She loves talking about how to work abroad and online to travel longer!