It started off with my first few minutes walking on the streets of Bucharest, Romania. I was feening for my morning coffee so I went for a stroll and literally walked into the first coffee shop I could find.
Me: Hello! Do you know if there's an ATM around here? I'm dying for a coffee!
Barista: No, sorry there isn't one here but you can use your card.
Me: Oh, yeah I'm not so sure though. Sometimes it only works at ATMs.
Barista: What coffee do you want?
Me: Oh, well, uhm, how about charging my card first to see if it work?
Barista: Don't worry. What coffee do you want? If it works, it works. If not, it's on the house.
That was my first real interaction in Bucharest.
I walked out of the coffee shop with my coffee in my hand (my card worked by the way!) and after finishing my caffeinated elixir I made up two judgments about Bucharest after a mere 20 minutes of being in the country.
1. This place is fucking ugly.
2. The people are already amazing.
Judgments aren't really a nice thing but let's admit it… I do it, you do it, your mom does it. It's natural. Now if you make a judgment but keep your mind open to everything to see if your mind changes, I think that's OK. This is something I do. While I may have an immediate judgment about something I'm far too curious to see how shit pans out to give up right then and there.
While you may be used to pretty places when you think of a getaway, you won't really get that here in Bucharest. I'll tell you right now, straight up – Bucharest is kinda ugly. But something you will get in Bucharest that sometimes hard to find elsewhere and is totally priceless…
Awesome and insanely proud individuals and many rich stories.
That's what I think about when I think back on my time in Bucharest. I'd never return there for a lovely and gorgeous getaway but the beauty isn't on the outside of Bucharest, it's on the inside. And for that reason, it's a worth a visit.
While I did (just barely) manage to get a few pretty shots of what this city offers I found the stories captivating and rare. Traveling isn't aways about the physical beauty of a place, sometimes NOT having that bright and shiny surface leaves a place vulnerable and baring it all and that's what I found in Bucharest.
Here some of those stories from my experience here – aka this is what to do in Bucharest (dig deep boys and girls!)
Things to Do in Bucharest – Finding the Beauty in the Beast
Getting schooled on a life most can't comprehend
It's not every day you meet someone whom has overcome a major life battle and has thankfully come out on top. Not only that but one that actually wants to speak about their struggle. Can you blame them? Who wants to admit shameful and unscrupulous behavior that they continuously found themselves doing for years. Of course, a large percentage of this was fueled by the lack of compassion and support by their neighbors and government.
Help was wanted but never received. That was the story of Sergiu. A brave man who has overcome the unthinkable. He was abandoned at a young age by his teenage mother and left homeless. He literally lived in the sewers of Bucharest with other homeless, many of which were drug addicts.
He recounted this part of his life with a group of strangers, me being one of them. Never will you feel so privileged in your life. I can't comprehend what Sergiu has gone through.
He eventually fell into the arms of drugs, following is girlfriends steps. They went from huffing paint, using the money they begged for in the streets, to a heroine.
He brought us to the popular tourist street where the beggars would score more money to get their fix for the day. He needed something to take away the pain he lived in.
The government still, to this day, has very little to do with the homeless and providing them help. Sergiu tried going to the shelters provided by the government but they pretty much there to say they have them. The conditions were so bad, he was better off in the streets.
Luckily, Sergiu and others have found a saving grace in the NGO that was established in Bucharest. The NGO came in and started helping as many people as they could get back into school, get the school kids a fun skill to take their mind off their worries, and providing some food for them.
Today, the NGO has helped many people, including Sergiu who is doing really well now. Sergio no longer does drugs, he works at a restaurant, he's taking night classes (he's almost graduated high school!), and he provides tours a few times a month to people who want to hear the realities of living on the streets and to educate those on the conditions many were forced into.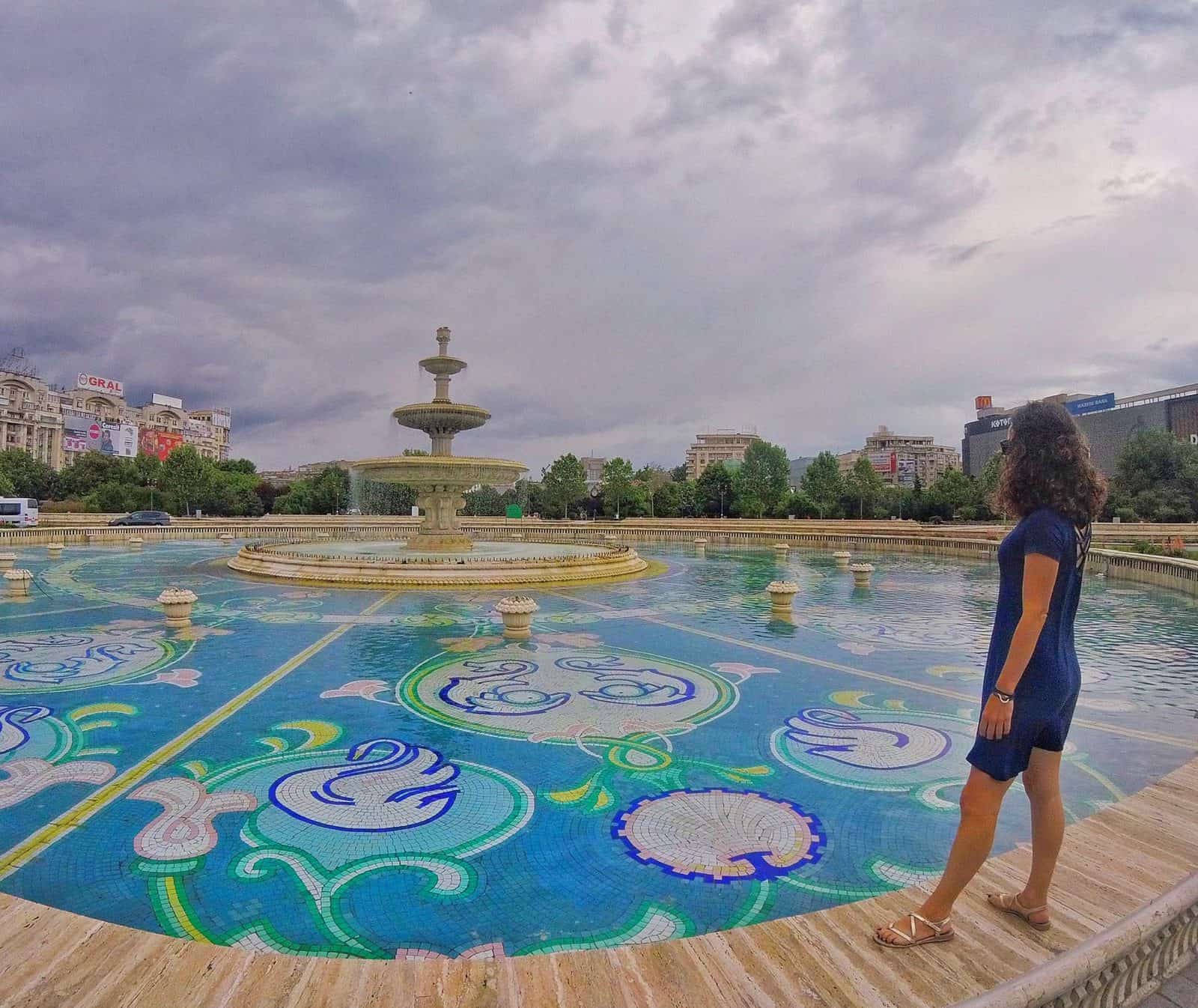 Sergiu has even taken in a 13-year-old child into his home. He was a big brother for what was supposed to be only two weeks. The boy is 17 years old and thanks to Sergiu's help, he's going to school and will have a place of his own within the next year.
During the communist regime, the president banned abortions and conception making the country a breeding ground for people who were not fit to have children, having children and then giving them up. The generations today are still dealing with children who have grown up on the streets.
This NGO is doing what it can to help them. The majority of the tour's profits go back into the NGO or to pay for the tour guide. Getting this insight into Bucharest was priceless and I'm humbled to have met Sergiu who surely touched the hearts of everyone he has told his story to. It's incredible the turnaround he has made and I thank him for sharing his story so others can better understand the support these individuals need because they CAN become something. They need help and support just like everyone else but most of the time they don't even get a chance.
To take a tour with Sergiu and support this NGO, please visit this link.
Going to an alternative world
Street art is something I absolutely love and Bucharest has a pretty wild scene! There was a lot of what I call "regular stuff," ya know, tags, just big bubble letters and nothing of much interest, then there were some hidden gems that appeared to nothing of importance or very small, but had a strong meaning behind it, and then there were the impressive murals that took your breath away with their detail and magical mysterious messages that you had to really dig deep to find.
How do you know how to dig deep into these messages without knowing any background though?
I'm super glad I had my enthusiastic guide, Elena, to help me and explain what some of the messages were. The history and social issues were so woven into the messages of the graffiti. The graffiti spoke to the people and made others aware of the future change.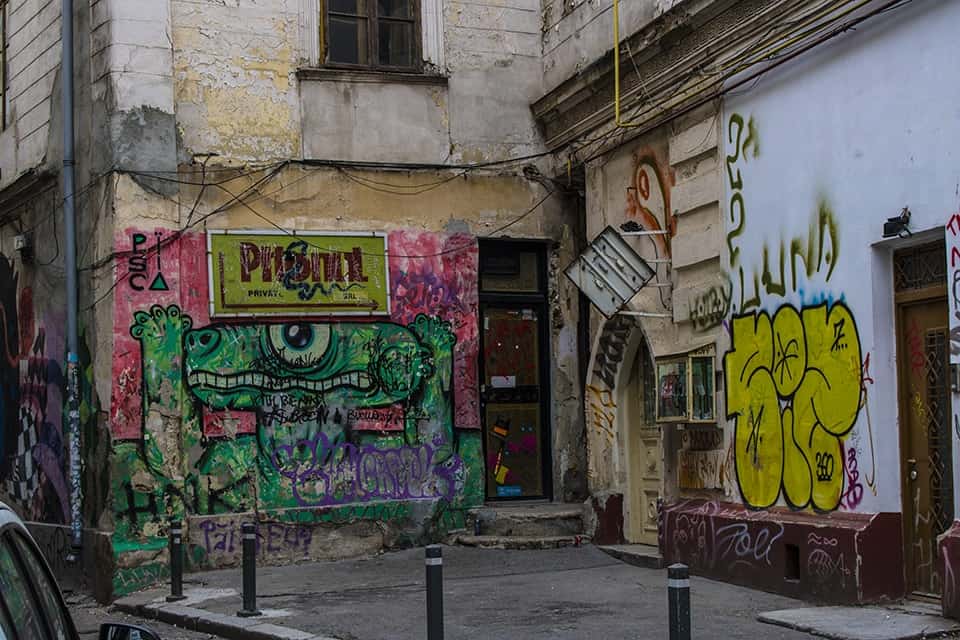 The graffiti that "spoke back" on the no abortion and no contraceptive movement.
The mural that is simply beautiful and features a pink unicorn but speaks of a major issue with the deforestation that is taking place in the country.
The graffiti that speaks out against homophobia and another that shows "the spearing" of the potato ("potato on a stick") which represents the demolishing of the communist power.
The stories are endless and deep but are naked to the eye at first glance. Having a local take you around and tell you tales of the land is priceless!
Elena is so obviously in love with her job and she'd be happy to take you around the city so you can get to know it more! If you're really not sure on what to do in Bucharest, I'd say to start here first. Click here for the tour.
Finding the green in Bucharest
In a concrete jungle, any patch of green stands out like a star in a black sky. The Vacaresti Nature Parc is exactly that. Smackdown in a gray and semi-crumbled city is an oasis with otters, foxes, fish and over a 100 species of birds. Once a project under the communist regime of Nicolae Ceaușescu, this would-be reservoir was a massive fail. The president, being as impatient as he was, had the work rushed for the reservoir and therefore, it wasn't built up to scratch and crumbled just like his presidency did not too long after…
Luckily, Mother Nature came in and did her job wonderfully. The outer rim of the reservoir still stands but the inside was the ultimate nature take over.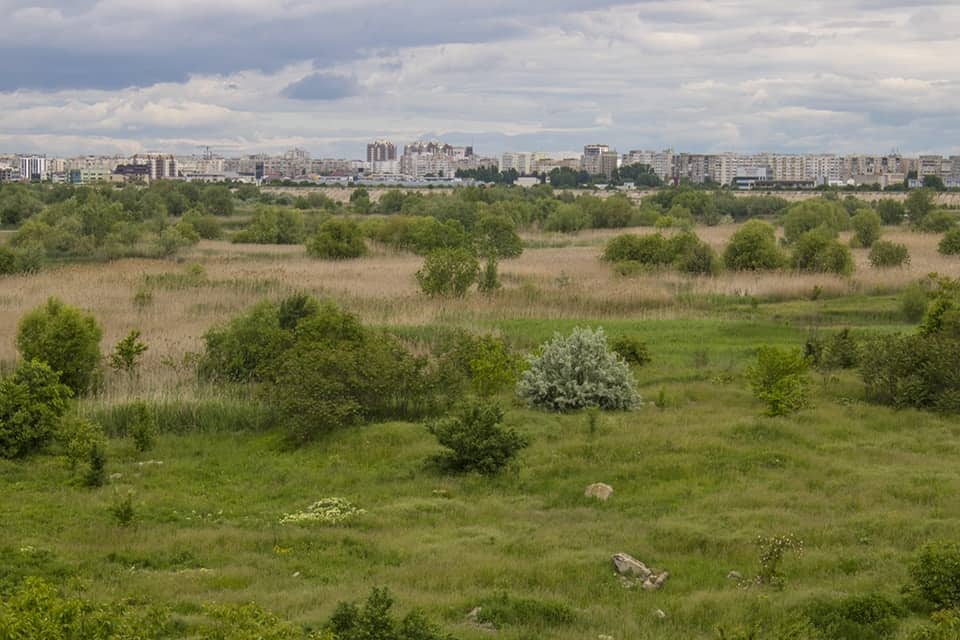 Tall grass, large ponds, and animals roam in this little concrete-free haven as the metal and gray facades encompass. Mother nature took this spot back and the locals are proud to have finally got protective status for this area just a month or so ago and it was officially declared a natural park.
Now others can enjoy a stroll through a natural habit without having to completely leave the city.
There are some tours going here although not many know about this place yet. Eventually, they would like to make small tours for people to glide along the ponds in a small boat so you can spot the wildlife. This will surely be a top thing to do in Bucharest if they do roll this out.
One of the biggest people involved in protecting this spot is Cristian Lascu who is Romania's National Geographer photographer who I had the pleasure of meeting. More info at this link.
These are some of the main things to do in Bucharest, not your average list, right? Well, Bucharest isn't your average place.
Small tangent! What do you know about Romania?
Because it wouldn't be a blog post on my blog if I didn't go off on a small tangent. Speaking of stories, let's remove ourself from Bucharest for a second and talk about what you know about Romania… I'm willing to bet there are two answers out there. It's either:
1. Nothing at all or…
2. Dracula / Transylvania
Am I right? Probably. Well, sorry to break it to those who think about Dracula and his castle, the one story you think you know about Romania is totally not true. In fact, it's a big myth. The author, Bram Stoker, who never even made it to Romania, made a description of a castle that sounded like Bran Castle and it was in the correct area of Romania per the book so it became known as Dracula's Castle.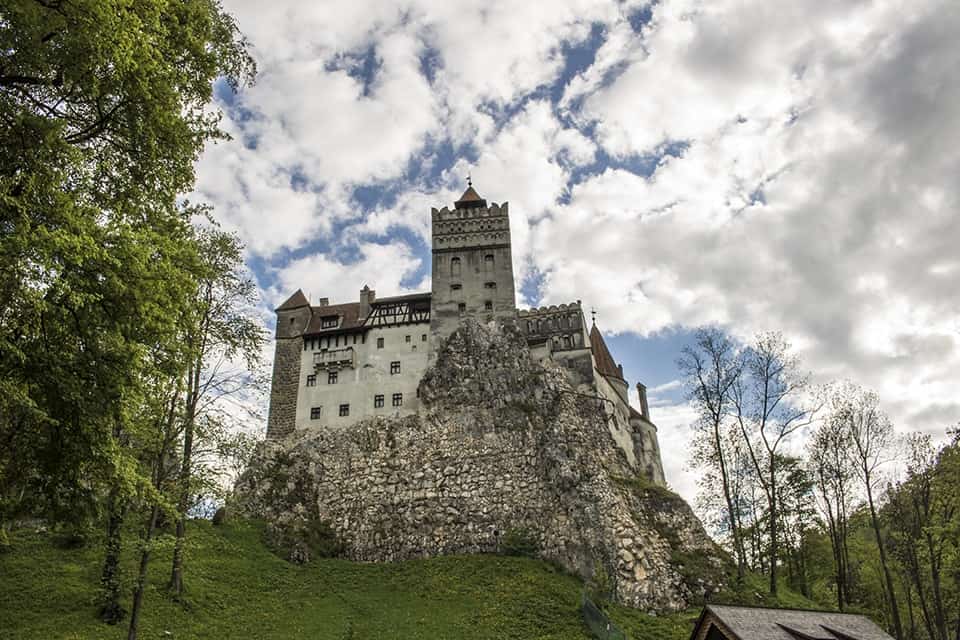 And the castle that is "Dracula's Castle" aka Bran Castle aka a tourist trap (that I still had to go see for myself)… Is not, I repeat, NOT really Dracula's Castle. Tragic. I know. I busted your bubble. I apologize, there are so many other things to do in Romania!
Now back to our scheduled programming of REAL Romania…
Other amazing stories…
I can't leave you without *quickly* mentioning a few more so here is a little shout out to…
– My new Romanian friend, Marius, who runs a start-up company, Romanian Friend, is about getting more people to try out the true side of Romania by linking them up with the people who know best. REAL locals. He makes those connections, which couldn't get a tourist more introduced to Romania if they tried.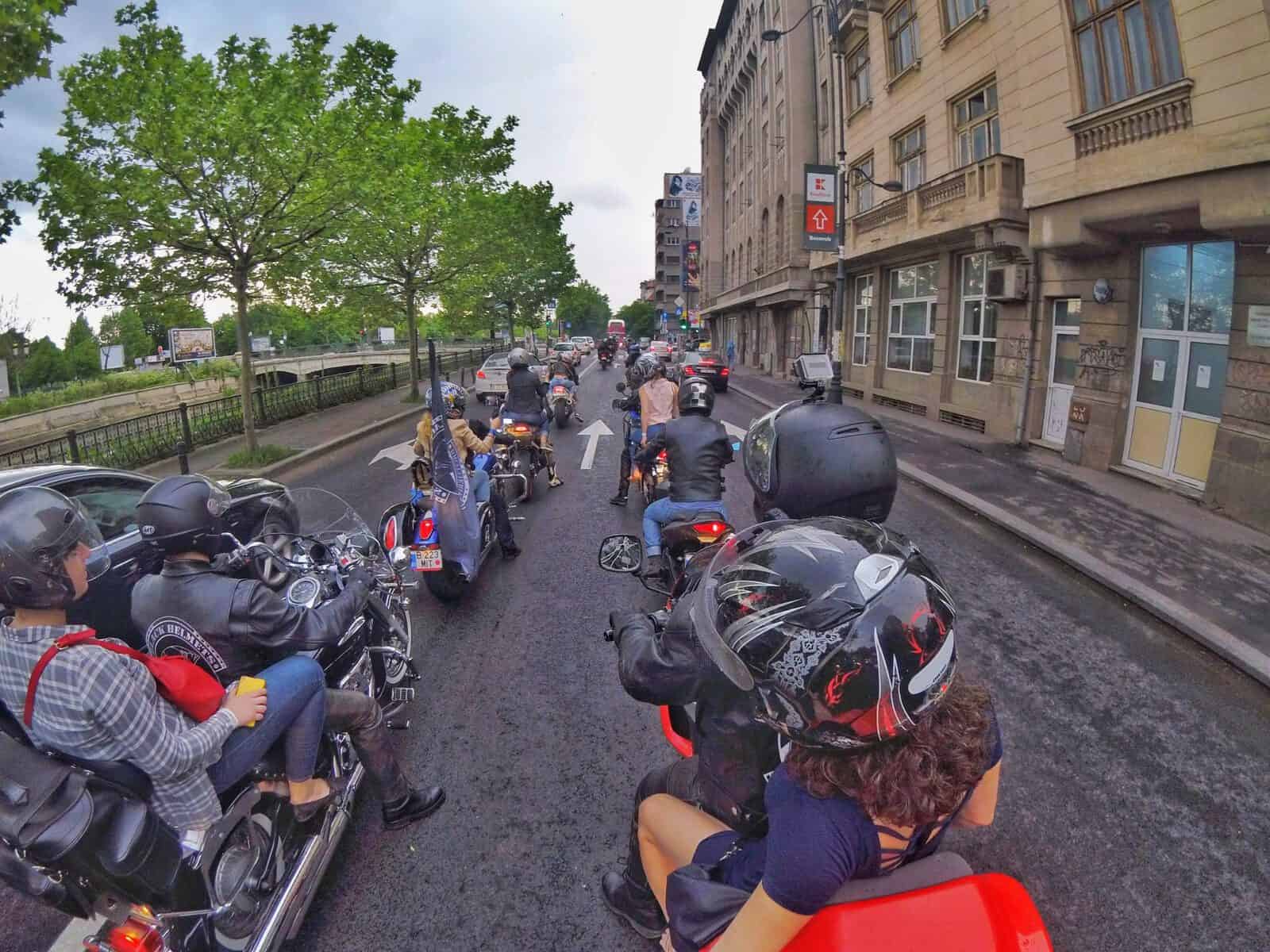 – And a big *cheers* goes out to Joe, from the Black Helmets motorcycle gang. Never in a million years did I think I would quickly hop on the back of a motorcycle, in a dress, with a complete stranger but if I was going to, I'd want it to be with Joe. Not only was he a gentleman and didn't kill me on the ride, he was one totally rad dude. He's biked over 75% of Romania on is the hog and has even been to Greece on his motorcycle. PS – Motorcycle dudes aren't always hard-asses, they can be extremely sweet too! (See where that judging without an open mind will get you?) Thanks for the ride, Joe!
– And last but not least I must give major hats off to the organizers who made Experience Bucharest totally epic.
For those that think I get to go on free trips (none of my sponsored trips are actually free), do no work (I do work soooo – NOT free), and essentially "have to say something nice" in the end (I can't lie, so uhm, no), please throw that thought away. I think this post could not have got more real for you and this is my true and honest opinion. After all, I just called their beloved city ugly AF. *Sorry guys!* But! I, of course, still fell for it.
My wonderful experience was thanks to the staff of Experience Bucharest because this organization is totally run by locals who want to show off their city for what it is, no frills. They made this event for bloggers so we could help get the word out about their incredibly unique city. I met so many of them and I had yet to understand what it's like to be so proud of a country and city… They showed me what that truly means and I'm grateful for their hard work in setting up this experience. So yeah, you should probably give Bucharest a chance while exploring Europe.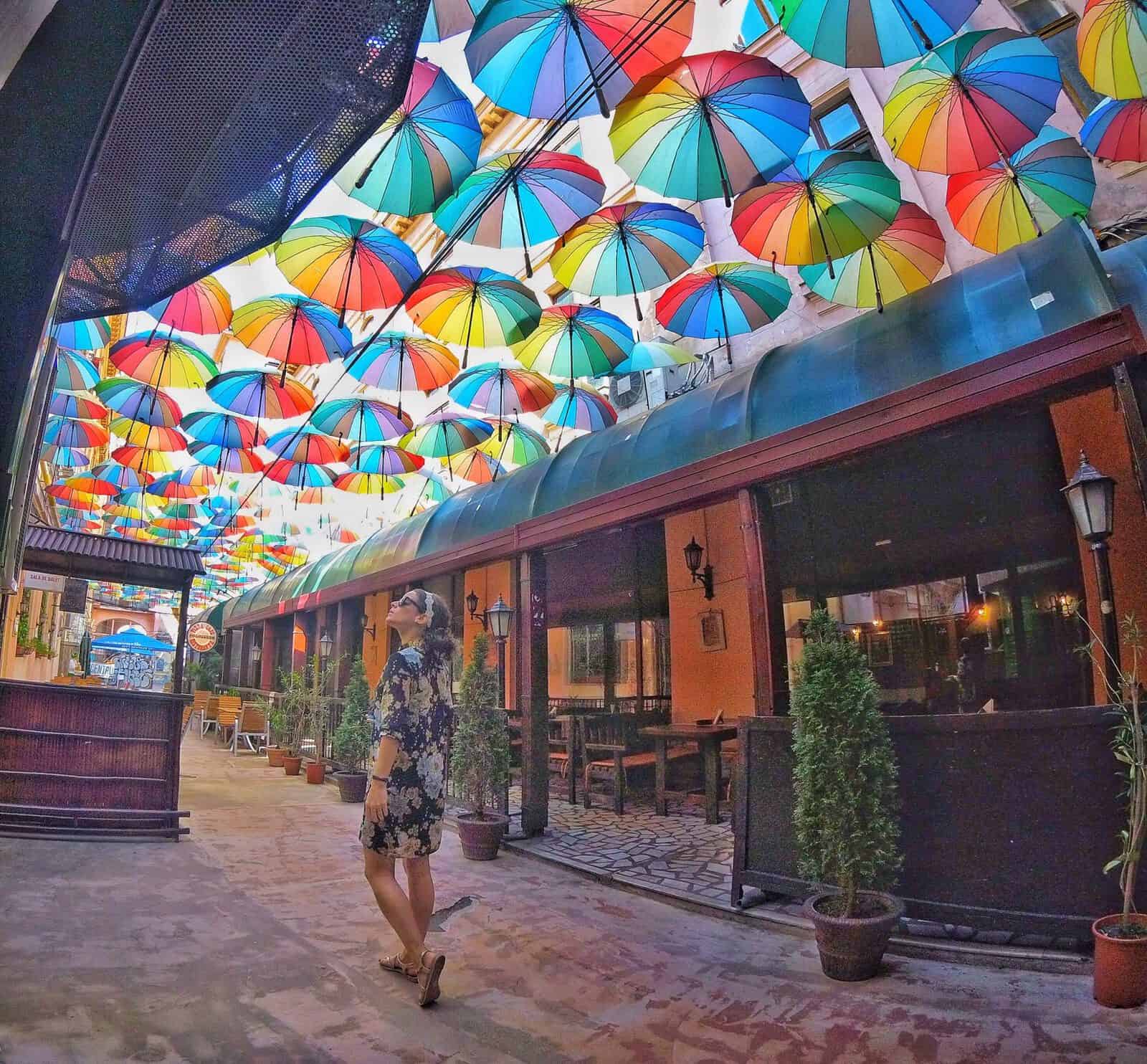 Now if you made this far and are still judging me for calling Bucharest ugly, let me just say that this is only my opinion and no, it's not totally and completely ugly. Of course, there are some pretty spectacular buildings that are, yes, quite beautiful, but overall, I think it's a bit of an eyesore for a city. BUT I can tell you that I've ever "met" a place with as much beauty on the inside as I did in Bucharest. And for that, yes, there are things to do in Bucharest but you'll need to dig a bit harder to really get and appreciate this city.
This place is also set to be on the map as a major European city. The construction and the revamping that's taking place will surely skyrocket Bucharest into a highly desired European destination. It's on.it's.way! Bucharest is getting a makeover! I'm so happy I've seen the beast and I can't wait to see how it blossoms into a beauty.
So to wrap up my initial judgment of the city, I did a good job. My initial judgment was actually spot on (in my opinion), the city ain't pretty but the people are freaking awesome, the vibe is infectious, the pride can be felt throughout, and the stories humble you! And that is really what the true beauty of a place is.
So these are just some of the things to do in Bucharest. Many of which aren't really your everyday activities. There are tours of the decayed buildings, a stroll around a cemetery, tours showing what Communism was like in Romania…. Nothing is average in Bucharest.
PS – The rest of Romania looks magical, like the painted churches of Moldavia and all the castles! We did a small day trip to a few castles and the scenery was GORGEOUS. While Bucharest might be the ugly duckling of Europe right now, this does NOT speak for the whole country. I'll be back for you Romania… I'll be back…
Would you visit a place like Bucharest? Have you visited a place that wasn't that pretty but ended up being amazing anyway?
---
Don't be shy, just pin it!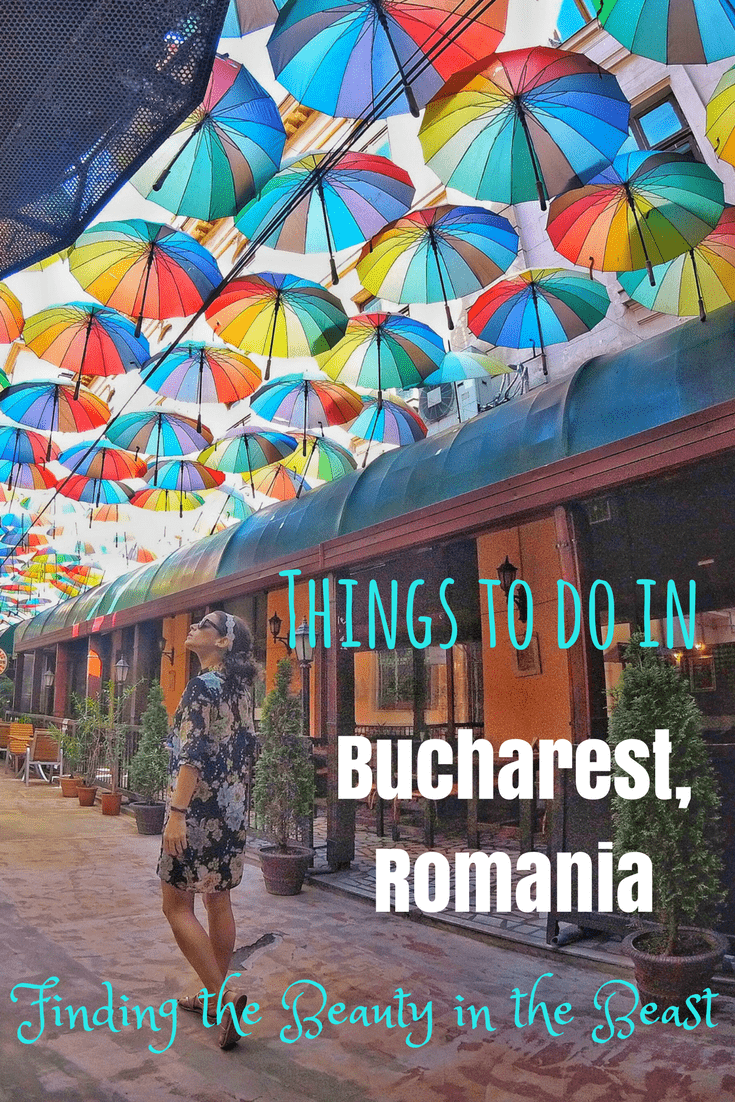 Disclaimer – As I mentioned, this trip was given to me by Experience Bucharest BUT as always, there's no BS on this blog and I fully intend to keep it that way. Every thought here is my humble and honest opinion about the trip.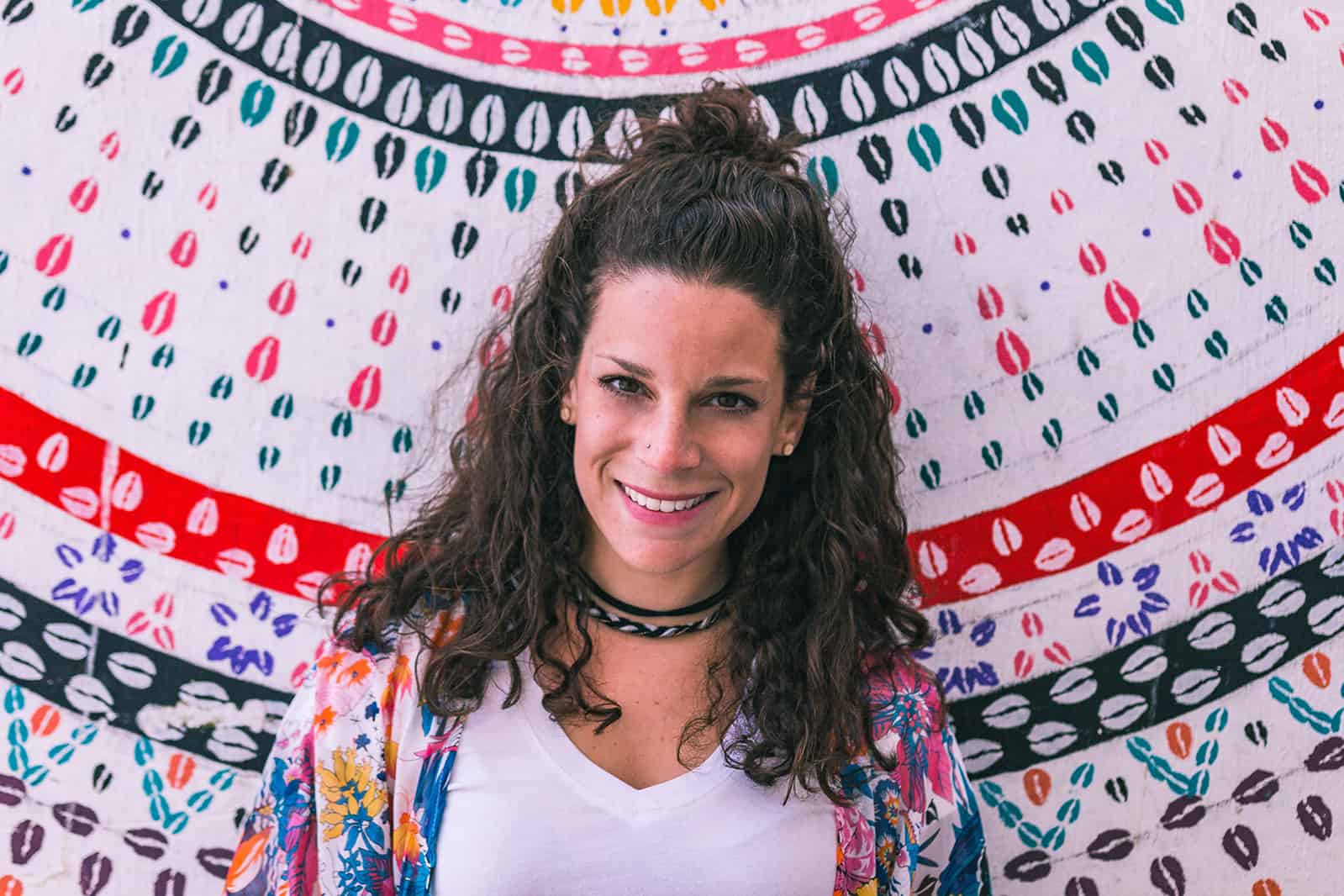 Nina Ragusa is an adventurer, messy bun master, breakfast fan, and full-time travel blogger. She's been abroad since 2011 and blogging on Where in the World is Nina? for nearly as long. Nina helps people like you move around the world while making money. She loves talking about how to work abroad and online to travel longer!