What are the best things to do in Montenegro? Should I take a day trip to Montenegro or should I make a solid Montenegro itinerary and stay longer? What's there to do in Montenegro anyway? I never hear anything about it…
So many questions! And they are all valid. I had the same questions too and after spending time in the country, I'm here to help you to decide what to do during your visit to Montenegro!
Starting this year, I've been asking my Facebook and Instagram fans to tell me where I should go next. This time? I had a resounding high level of requests for two places: Montenegro and Croatia.
So? I went! Without having a clue about anything in Montenegro, I picked up and went for a week and if I had to use one word to describe it, I'd have to say it was breathtaking. I had no idea Montenegro looked so good.
From the second my plane hovered over the airport I was gobsmacked by the beauty.
Is this place real? Is this where unicorns are born?
Because it looked magical from my very first glance! I was stoked to find out about all the things to do in Montenegro during my week visit.
So here I am showing off this amazing and super underrated country after visiting and exploring some of the best things to do in Montenegro! Let me just preface by saying this may be Europe's most attractive country that nobody talks about… But you'll have to see for yourself!
Montenegro Itinerary VS Day Tours to Montenegro
I have planned this post to show you what a great Montenegro itinerary could look like if you're visiting for a week or more but there's one unfortunate problem.
So many people visit Montenegro on a day trip. It's an absolute crying shame because there's so much more to offer than a quicky to Budva or Kotor!
That's what most visitors see just so they can tick off another country and obtain another passport stamp but I'm hoping this itinerary will change some minds. Give Montenegro more than a day. It deserves more than a day!
The most popular day tours are Dubrovnik to Kotor or Dubrovnik to Budva.
We all know that Montenegro's big sister, Croatia, is incredibly beautiful, but it doesn't mean that little old Montenegro is the ugly sibling and should be given a sympathy day visit.
Finish your time in Dubrovnik and hop on over to Montenegro, we promise she is nice and equally (if not more) beautiful with the added benefits of being less touristy and less expensive! So yeah, Montenegro day tours should be tossed to the side and instead, I hope I can convince you to stay a bit longer.
Things to do in Montenegro – A One-Week Montenegro Itinerary
This itinerary will take you from Ulcinj > Lake Skadar > Tara Canyon > Kotor
Resources for Your Trip: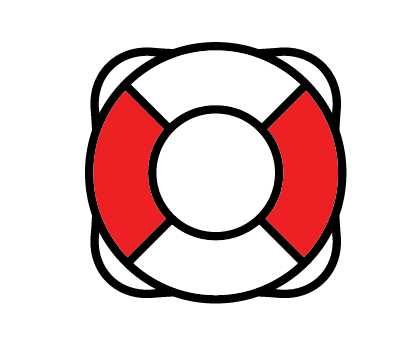 Don't forget insurance!
Get a quote with the best and easiest travelers insurance: Safety Wing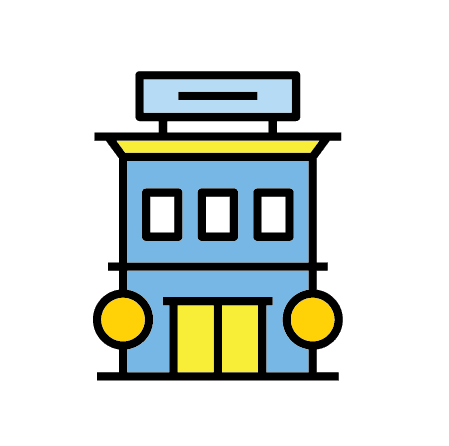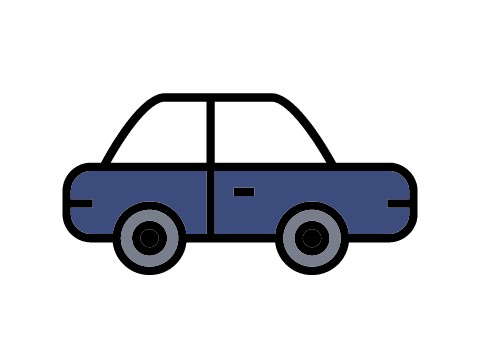 Best Deals on Vehicle Rentals: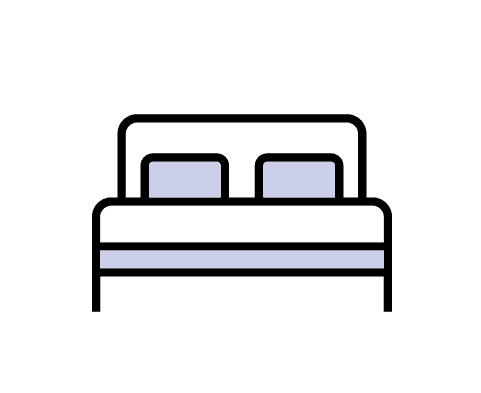 How to Get Free Accommodation Anywhere!
You NEED the Right Travel Cards!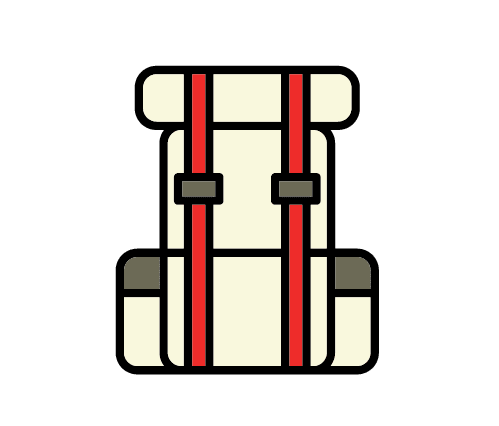 All The Gear You Need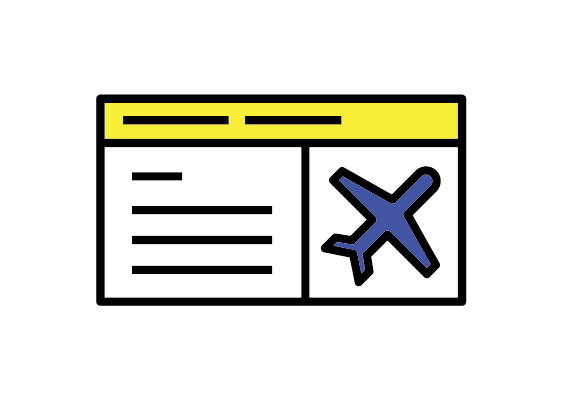 Things to do in Ulcinj, Montenegro: 2 Days
Oh, man. Ulcinj became one of my happy places! It's a place I would like to go back to and it's been one of my favorite coastal destinations in Europe so far.
There are rocky beach coves a plenty here! Like, there are over 20 beaches, most of them are rocky but the larger ones are sandy. The longest beach is over 14km long if you can even believe that!
Dotted with palm frond umbrellas and clear beautiful water for miles and miles, Ulcinj is a place where you can sun those buns all day long. Literally, your buns.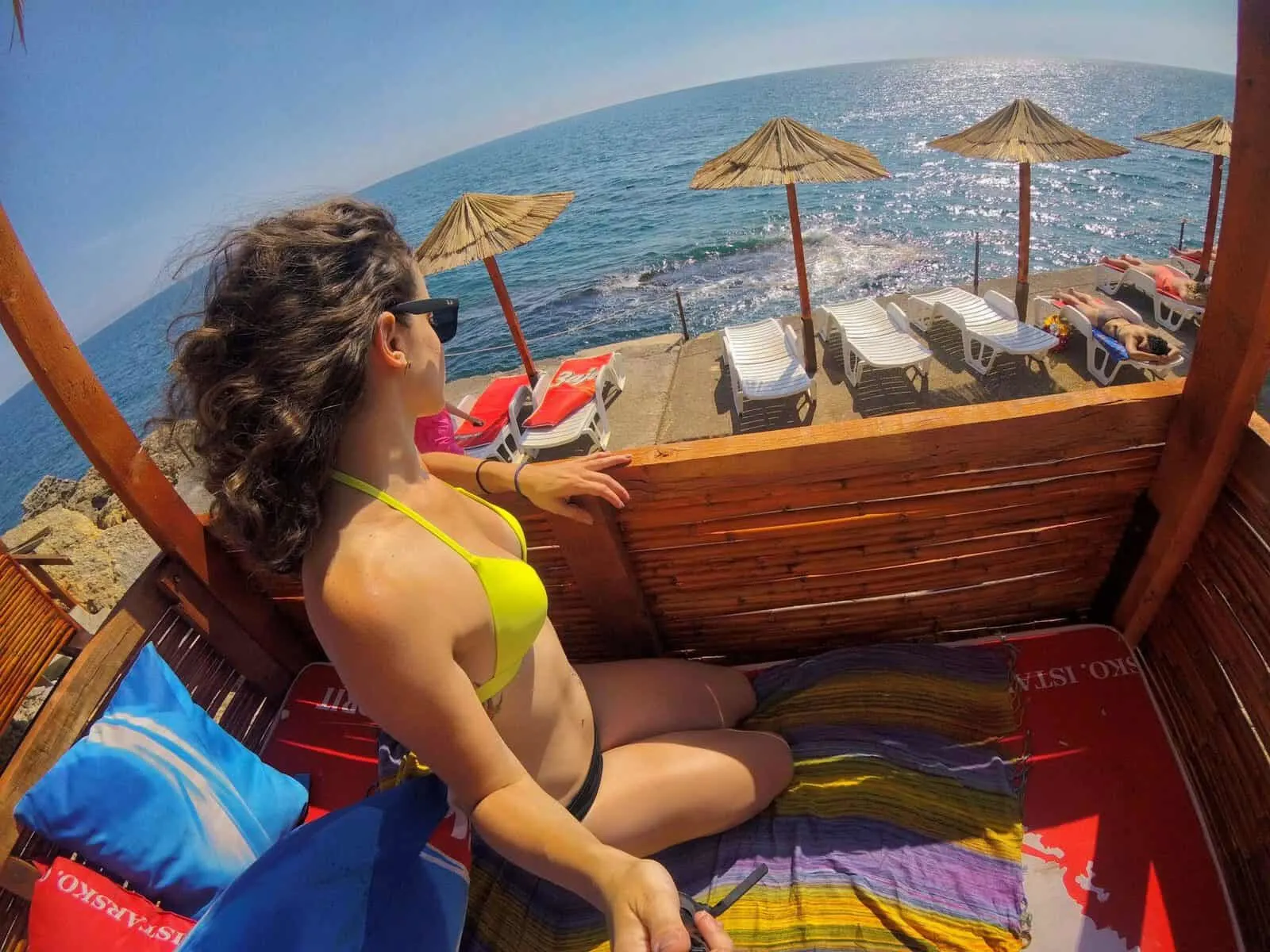 Ulcinj is known for its liberal nudist beaches. Ada Bojana is a place that was spoken about fondly.
Kite surfing is a huge here and so are a number of nudists.
This triangular island with its 3km of beaches has butts and boobies perpetually wandering about and is spoken about as if it is a unicorn wonderland. Sadly (?) I decided it wasn't my time to visit this island as I was:
traveling alone and didn't want to go to a mix nudist beach alone and
not at all inclined to make much effort to do ANYTHING.
When I got to Ulcinj, I wanted to do nothing and this seemed like the perfect place to do exactly that. And guess what? I was right (duh.)
Background as to why: I had just finished a press trip to Bucharest and then another in Nepal (where I hiked in the Himalayas for five days) and I was about to begin another back-to-back round of press trips.
Oh, and it was my birthday! So yeah, I wanted to treat myself to a couple of days of blissful nothingness to let my mind be at ease for a whole 72 hours.
But this is me we're talking about here so I didn't literally do nothing, so here is what I did do and I highly suggest you check these spots out as well…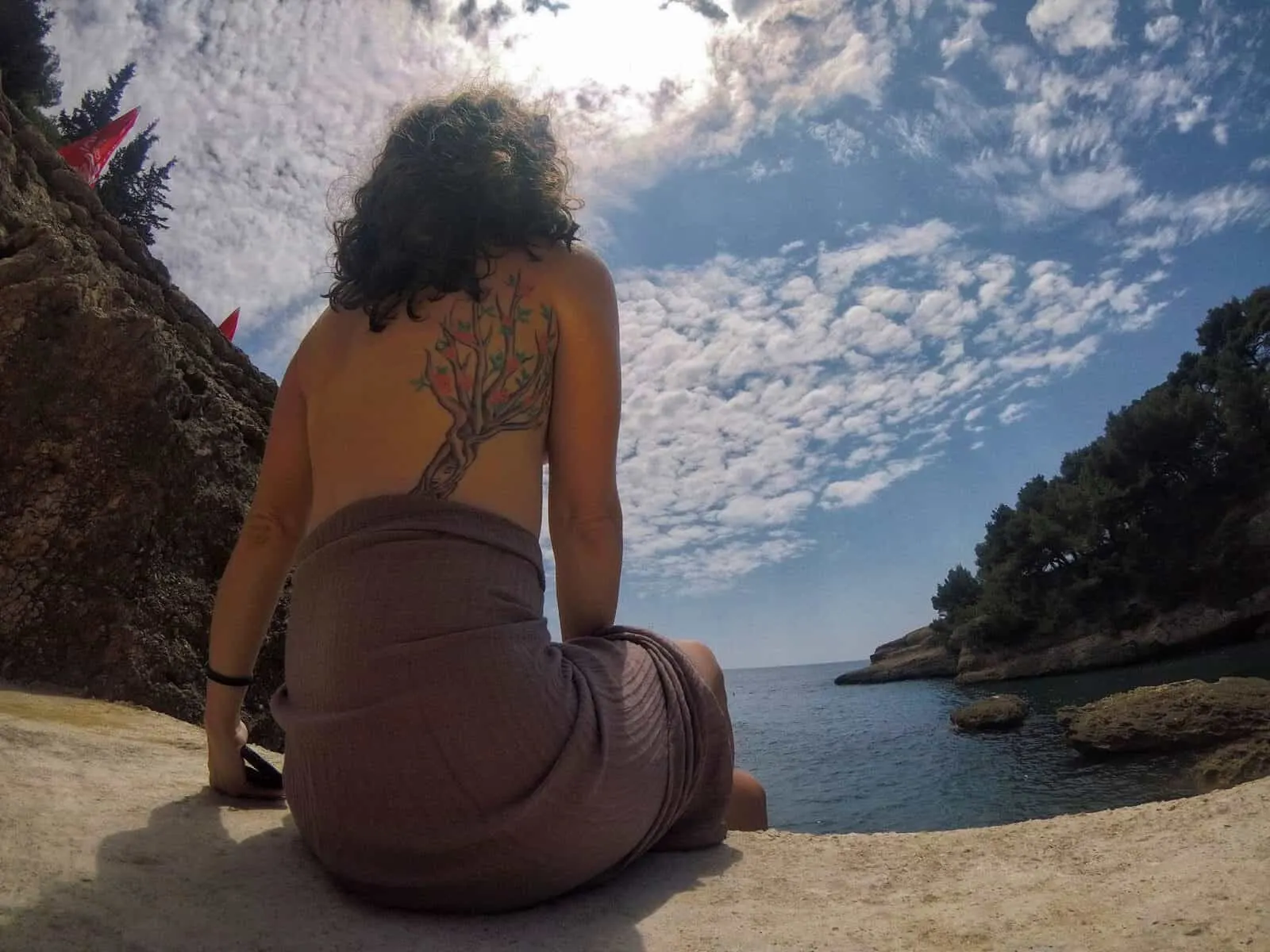 Since we were speaking of being in the nude, let's go ahead and put this out there, I DID go to a nudist beach. For the first time ever. And it was glorious!
It wasn't at the famous Ada Bojana but Ladies Beach Ulcinj. As the name implies, this is an all ladies nudist beach, aka I felt very comfortable and it was a very liberating and beautiful experience.
Women from everywhere and of all shapes and sizes were totally in the nude and feeling free. The water was incredibly refreshing and the area was hidden away so no lurkers could come by for a peek. To all the ladies, head to Ladies Beach Ulcinj at least once.
I also booked a place very close to the Liman beaches. There are two. These are a bit out of the way and not near the main tourist beaches so therefore they were your own little slice of paradise without many people at all! I loved laying out here.
And lastly, I took myself out for a wonderful lunch with a glass of wine each day I was here, including my birthday, and made sure I had a nice view!
The most memorable lunch date with me, myself, and I was at Pirate in the Old Town. The views were spectacular, the staff was so sweet and the food and wine were reasonably priced and delicious!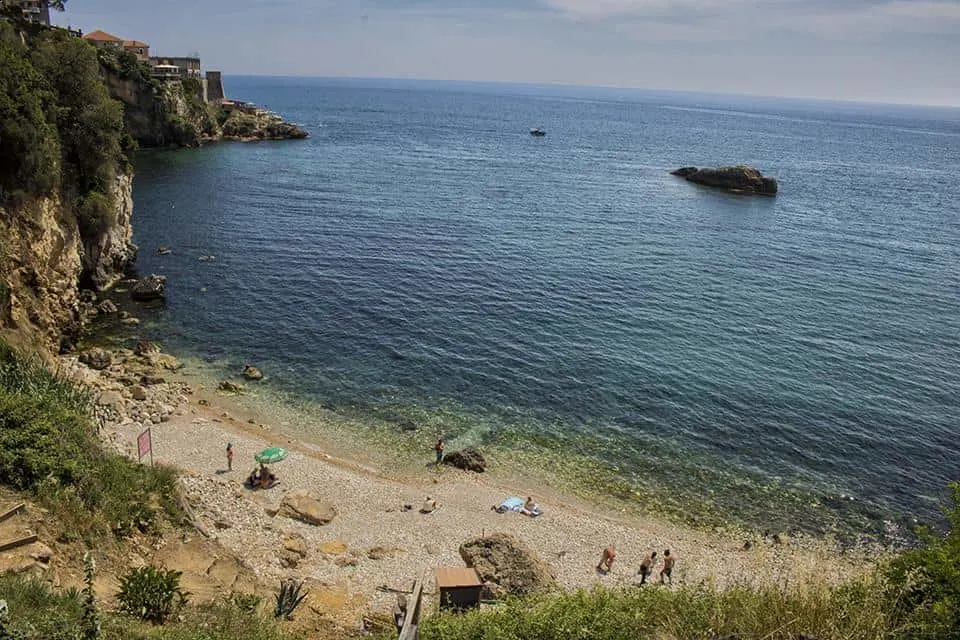 Sunset Bar in Old Town has a nice setup and view, the Small Beach was a bit too touristy for my taste, and something I want to do next time is going to the Salina.
This would take a day to drive to, hike, enjoy and get back and that was too much effort for me this time, however, I'd love to do it next time, because – FLAMINGOS!
I loved Ulcinj and if you're in need of some time at the beach or near water, I'd highly suggest going here. For me, it was either spend my extra couple of days in touristy Budva or try out Ulcinj. I'm not disappointed with my decision in the slightest! This spot totally made my Montenegro itinerary!
Things to do at Lake Skadar, Montenegro: 1 Day
This massive lake spills all over the south of the country and even into Albania. You could spend the entire day driving around, enjoying the viewpoints, visiting the small villages, and eating the fresh carp straight from the lake and still not see everything!
However, if you only have a day, make the most of it.
For the famous horseshoe viewpoint, there isn't much there but these are the actual coordinates so you can just quickly Google yourself there.(42.362819, 19.057681). It's pretty much a random stop on the side of the road but it's a spectacular viewpoint.
Rijeka Crnojevića is the popular village in the area and this is where you want to have lunch! Restaurant Mostina is where I ate and the carp is a must order.
Either order the fried carp or the fish soup or just order both, it's incredibly delicious! To walk off that lunch, try the quick and easy trail just near the restaurants in that area and go to Obod cave. It takes about two hours (the trail is just passed Stari Most).
Lastly, I'm a bit obsessed with abandoned buildings. Weird, I know, but that's something that I LOVE and I was happy to have been brought to an abandoned fortress on the lake! When it's rainy season the lake comes up even closer to the fortress.
Use this link to find the fortress because it's not easy unless you know about it. And if you haven't had your fill, the small old fishing village of Godinje is another area where you can wander around ruinous buildings where Mother Nature has started to take over.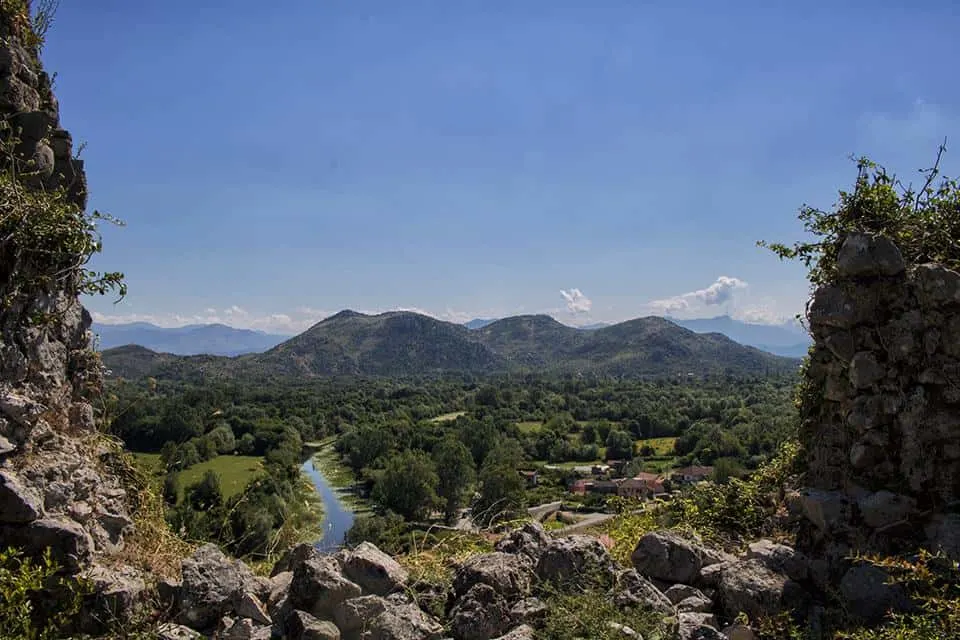 I didn't do it this time around but you can also take out kayaks and grab a boat ride around the lake if you wish.
TIP: Do Ulcinj and Skadar Lake LAST if you plan on spending time in Albania after. These two spots are very close to the border, so if you save them for last, you can streamline your Montenegro itinerary a bit better. You can spend two weeks in Albania (or more, of course) as there's plenty to see and do!
In fact, Albania gives Americans a year-long visa if you can't bear to pull yourself away. Here's more info on long tourist visas US citizens get.
Things to do in Tara River Canyon, Montenegro: 2 Days
This area is a remarkably beautiful chunk of the world. Lush greenery covers the mountains and below, in the canyon, is the sound of rushing water. Water so clean, you can drink from it, straight from the river, without concern.
How many places in the world can say that?!
Tara River Canyon is a UNESCO World Heritage Site and it's the second longest canyon in the world (after the Grand Canyon!)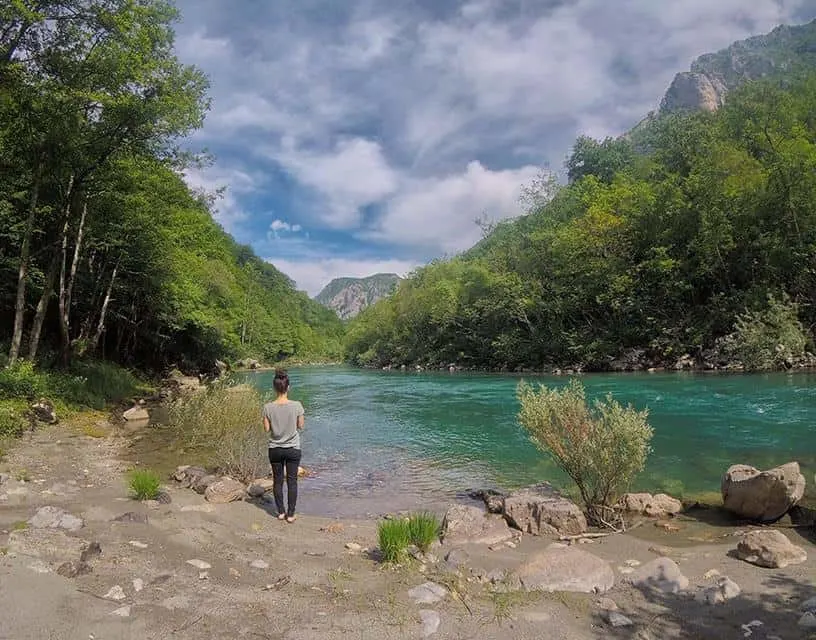 It helps split Bosnia and Montenegro and the most popular thing to do besides admire its beauty is white water rafting.
The rapids are set to a perfect adventurous and fun level (average of class 3 depending on water levels) and the water will be simply the most refreshing water you will have the privilege of diving into.
For 18km you will relish in rafting, cliff jumping, and waterfalls along this beautiful canyon and at the end, have a lunch to re-energize.
During my visit here, I only had the opportunity to enjoy the rafting, however, if I had to do it again, I'd spend an extra day here! I went rafting through Camp Grab, which is not only a reputable rafting company but they have a prime spot along the river.
I would have loved to stay at their eco-village. Their simple and cute cabins line the hillside and they even have a little beach on the river. You wouldn't go wrong staying here for a day and then rafting the next or vice-versa.
Chill out in a hammock, enjoy nature, eat the delicious and local food cooked fresh every day, and then go rafting. Sounds like an epic couple of days, no?
TIP: You need to bring your passport as there's a point where you need to cross over to Bosnia and Herzegovina and back in!
If you want to book your tour ahead of time, here are some tour choices for rafting at Tara!
Things to do in Kotor, Montenegro: 2 Days
Quaint, charming, lively, and a step back in time is how I'd describe Kotor. Of course, you have to use a bit of your imagination and erase the tourist shops and the cruises that flow in, but the charm is there.
Bricked pathways winding through an old city backed by some rugged mountains and pebbled and sanded slithers of coastline pressed against the blue Bay of Kotor are the types of views that don't grow old.
There's plenty to do around the area and even day trips to nearby towns by boat can happen in a snap.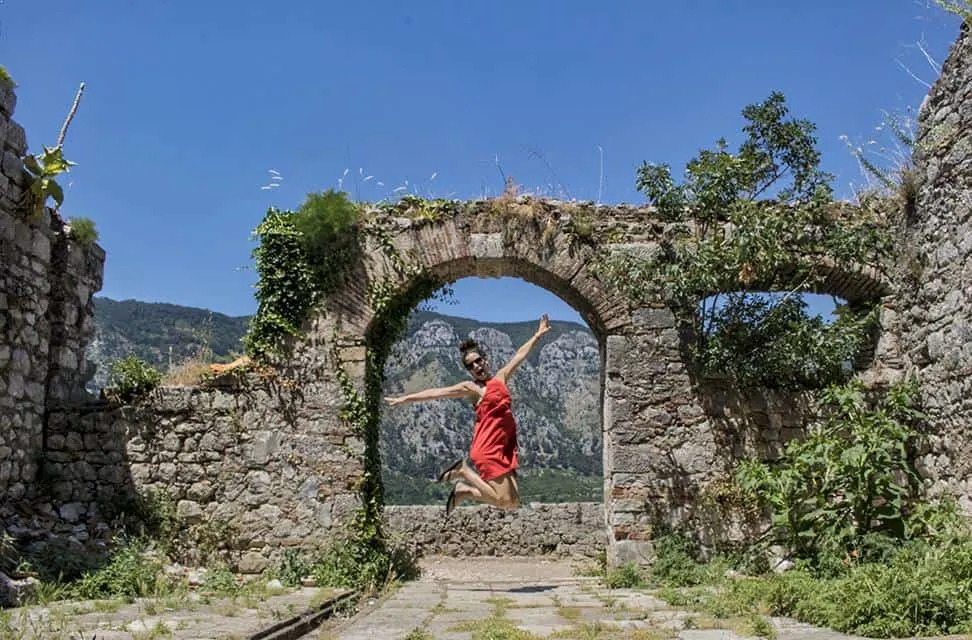 Things to do in Kotor and the area:
Take a boat trip to Our Lady of the Rock and Perast. To get the most out of everything, having a guided tour around the area would be a good idea if a dash of history, good conversation, and the inside story of Kotor presented to you by a local in the area seems like your cup of tea.
He can also bring you around and give you a tour of the Old City of Kotor and show you around its main highlights and talk about the historically important moments of this area.
Here are some of the best Kotor walking tours to book:
And here are some great choices for the boat tour around Perast:
Sometimes it's nice to book these ahead of time so you have one less thing to worry about on your trip!
Kayak around Dobrota to get a different view of the Bay of Kotor and find more hidden beachy inlets to stop off at. Kotor Bay Tours only charges 10€ an hour. (It's a small stand to the left of Premier Bar)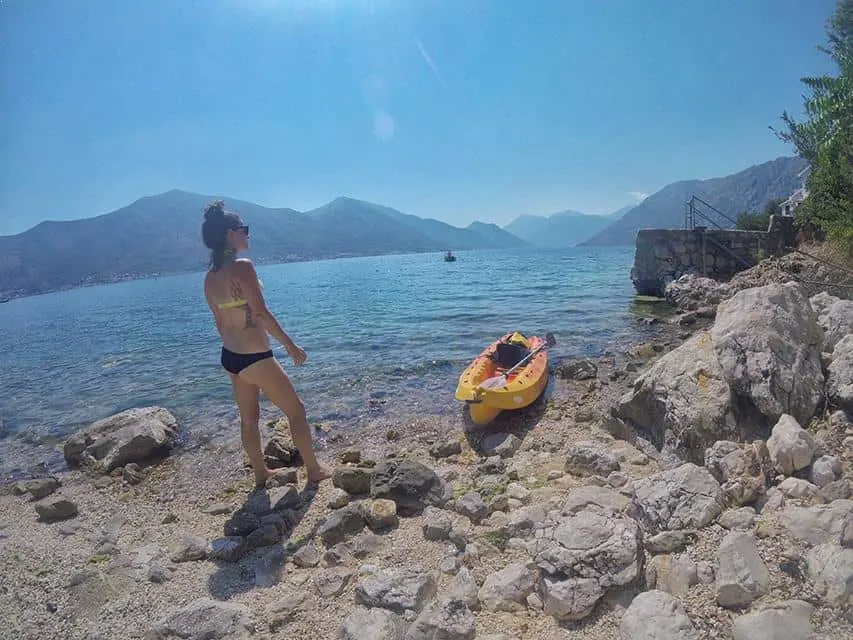 Walk up the Kotor Fortress for epic views and a showing of Mother Nature epically but slowly taking over a piece of history. The hike up should be done in closed toed shoes (not flip flops like me) mostly because it's crumbling rocks as a pathway and they are pretty slippery. It takes less than an hour to get up depending on the heat levels and how to fit you are. Here are some tips:

You don't need a guide, you can go up yourself.
It's 3€ to go up, bring plenty of water!
Start your hike around 8-8:30 am. This is the time when the least amount of people are going up as boats and ships start coming into the area around 10-11am. Also, it's a bit cooler because you'll be walking up when the shadow is still covering the pathway (aka sweating is at 50% rather than 100%). Walk up without taking pictures and when you get to the top, the sun should be fully out making pictures come out better. Take the pictures you missed on the way back down. This way you're not fighting with the shadows and the sun in your photos!
Things to do in Montenegro if you have extra time:
Should you have more than a week to visit Montenegro, which would be amazing, here is what I would add. These are two spots I was dying to go to but they had to be put on the "next time" list….
Lovćen National Park – This is the rocky beauty of the Dinara Alps that's near Kotor and Budva. It's a sacred place to Montenegrins and there's a mausoleum at the top offering up some really epic views.
Durmitor National Park – This is near the Tara River Canyon in the north of the country and is also the highest point in Montenegro. I'd love to come back and hike these mountains and perhaps even try out the skiing here in the winter! You can also take a day tour here if you're low on time.
How much it costs and other info for visiting Montenegro:
Transportation in Montenegro
Super easy in my experience.
Taxi from the airport to Podgorica – Unfortunately there isn't a shuttle or anything. At least not anywhere that I could find! However, I did find a nice and reliable taxi that's available through What's App.
You just need to confirm via the app and they will have the driver with a sign waiting for you when you get off your plane. Super easy and convenient and just a flat 10€ fee. They will take you from the airport to Podgorica, just tell them where in the city you need to go. +382-69-387-001
I preferred this as opposed to haggling straight off the plane as most taxis at the airport in any country are a bit sheisty and overcharge.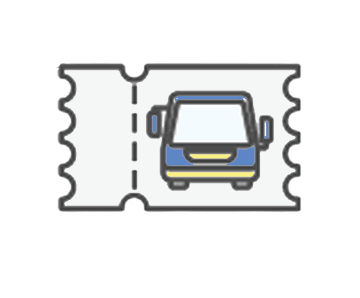 TRANSPORTATION TIP
If you're looking for bus, boat, or train tickets around Europe, you can easily book them online! Check Availability
Cars – Taxis are available and are usually hanging out outside the bus stations. Renting a car would be ideal to see some of the places I listed on this itinerary as you'd need extra days to get to some of these spots by bus as buses take longer.
Also, driving around Lake Skadar would require your own car unless you paid for a taxi for the day. I was lucky enough to have been put in touch with a local friend who had his own car for us to drive around in.
Buses – There's a bus station at the major towns and cities and some even in between. While showing up to the bus station certainly works, if you're tight on time, you may want to reserve your seat in advance. If you did want to get that sorted, you can book a ticket through Busticket4me.
Be aware that once you buy this bus ticket there might be a small extra charge at the bus station. Sometimes there are platform fees and extra luggage fees should you need your luggage stored beneath the bus. We're only talking a few extra Euros so nothing too crazy.
My round trip ticket from Podgorica to Ulcinj and back only set me back 11€!
A one-way bus to Split from Kotor was 37€.
The best time to visit Montenegro
Is there a best time to visit Montenegro? Absolutely!
The busiest and hottest months will be July and August. While you're welcome to visit Montenegro then, I usually advise people to travel during shoulder season instead.
I went in June which was a perfect time as the weather was delightful and I wasn't rubbing shoulders with others the entire visit. Prices are also cheaper!
However, after meeting and speaking to locals, they say Septemeber is even better. There are fewer people, everything is still open for business and the weather has cooled down just a bit.
If given the choice, the best time to go to Montenegro would be in June or September!
Food in Montenegro
In addition to some local dishes, Mediterranean (YUM! my fav), Hungarian, and Italian food can be found around Montenegro.
Seafood is a big deal here and it's SO delicious and fresh, I highly recommend it and it's what I ate most. Best of all, the food is very reasonably priced!
Some examples… A quick burek will only set you back about 1€, a glass of wine would be 2€+, and a full meal consisting of a large Greek salad, seafood bruschetta, and a glass of wine while in Ulcinj was enjoyed for only 10€! Oh, and did I mention this was my view?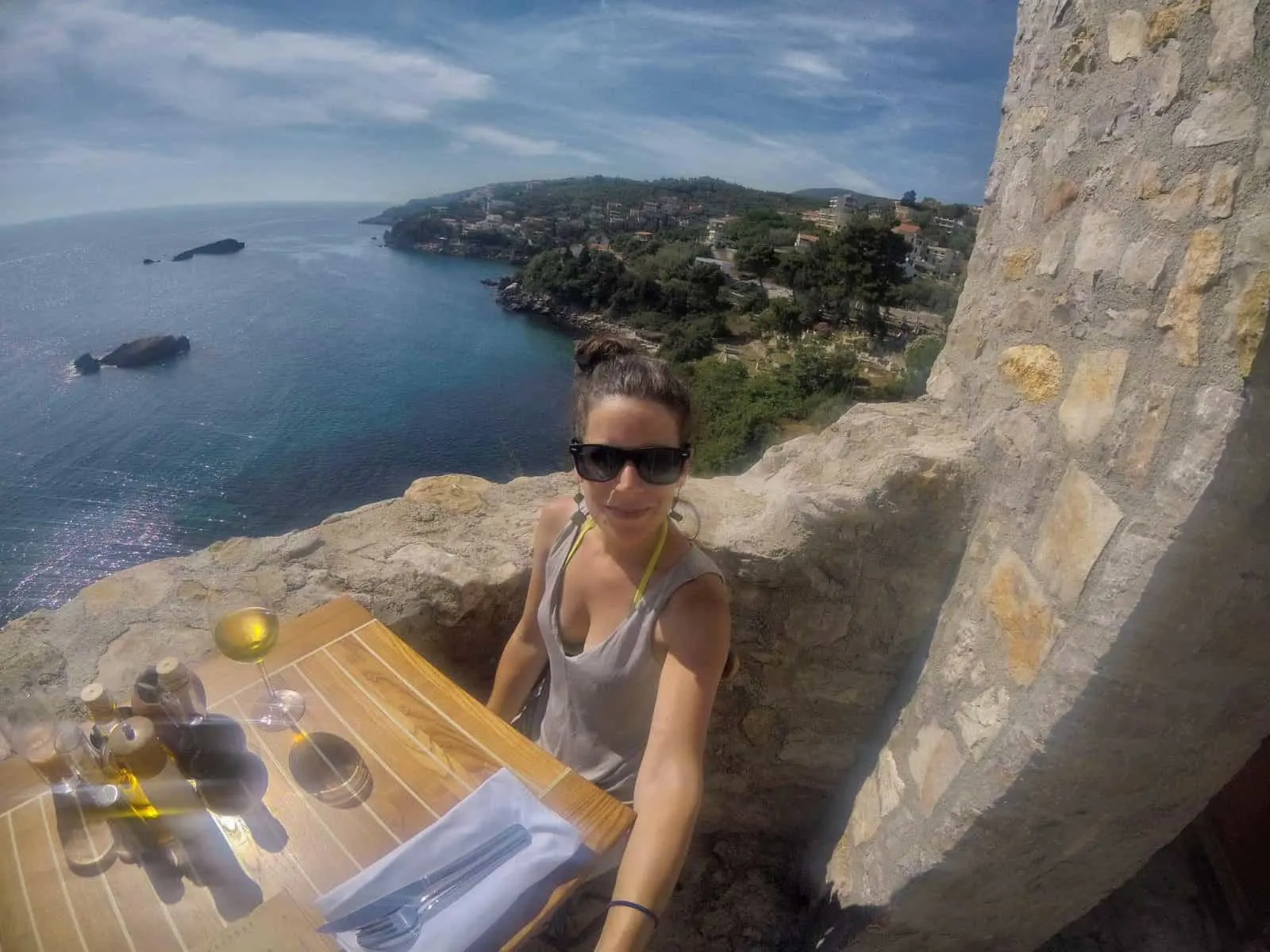 Hotels in Montenegro
So where to stay in Montenegro? What hotels in Montenegro are the best?
Here is where I stayed and LOVED while visiting the country plus a few other recommendations I gathered. For exact prices, please click the links as prices change depending on your dates. I stayed at the places in bold.
Hotels in Ulcinj:
Apartments South was a great choice! It was near Liman beaches which means it's out of the way of the bustle but close enough to where you can still walk to everything. It was more like a home since it's an apartment and the views from the top rooms are fab. It's also priced super reasonably for what you get.
Guest House Smajlaga is only a few minutes away from the beach and Old Town and it has some gorg views! Sounds like a winner to me.
Hotels in Tara Canyon:
OK so there aren't really any hotels in Tara Canyon (you'd need to stay in Pluzine town) but there are eco-villages! While I didn't stay at Camp Grab, I hung out there and I WISH I stayed there instead of taking a day trip to the area.
It's so nice and if I were to do it again, I'd totally stay there for a night. They have a beautiful mini beach along the river and some damn good food on the premises! If you're thinking where to stay in Montenegro where you can be closest to nature, this is it.
Hotels in Podgorica:
So I will be the first to admit that Podgorica isn't the most exciting of cities in the world but considering that the country is so tiny, it does make for a good jump off point! So if you were to use this spot as a base you can choose from these options…
Hostel Podgorica – Super nice staff, centrally located, clean, and comfortable. Can't ask for much more. I stayed here because I needed a place with a bed for literally 7 hours until I caught my early bus out.
CUE Podgorica doesn't really get much better. This hotel is spot on and GORGEOUS. The rooms are beautiful, the breakfast is exactly what you want and more (hello fresh bread, real coffee, and made-in-front-of-your-face omelets!), and it's set in a shopping center so there's shopping and other food options two seconds from your hotel door.
Lastly, I love that this spot has become a little local hang out. It's not just for hotel guests. The bar is a place where people come to hang out and enjoy music and dinner and drinks, so even if you don't stay here, I'd say come and enjoy the bar and maybe meet some new friends.

Hotels in Kotor:
Hotel Porto In is a lovely hotel just outside the Old City Center. There are nice and cozy rooms and incredibly friendly and helpful staff.
Apartment Ozana is for those who must be right in the mix of things to do in Kotor. You are directly in Old Town if you stay here and you get a full apartment to enjoy too!
These are some great spots for where to stay in Montenegro but you're welcome to keep searching if they aren't for you. Search for Montenegro hotels here.
Tips for Booking Your Trip:
---
---
---
---
Who else is itching to get on a plane to Montenegro right now? Just reliving these moments by typing them here make me want to go back! Montenegro will be surely blowing up more and more as time goes on and it won't be surprising why.
I really can't recommend the country enough. I hope this one-week Montenegro itinerary gave you some ideas on things to do in Montenegro and you find yourself in arguably Europe's most beautiful and underrated country soon!
Check out more amazing pictures of Montenegro right here!
---
Disclaimer: PART of this trip to Montenegro was sponsored by the National Tourism Organization of Montenegro. If you've been around, you already know I have a no BS rule on this blog and if you're new, now you know. ALL opinions are my own. Mostly because my opinion is all that matters and this is my blog… Sooo… yeah. (only half joking)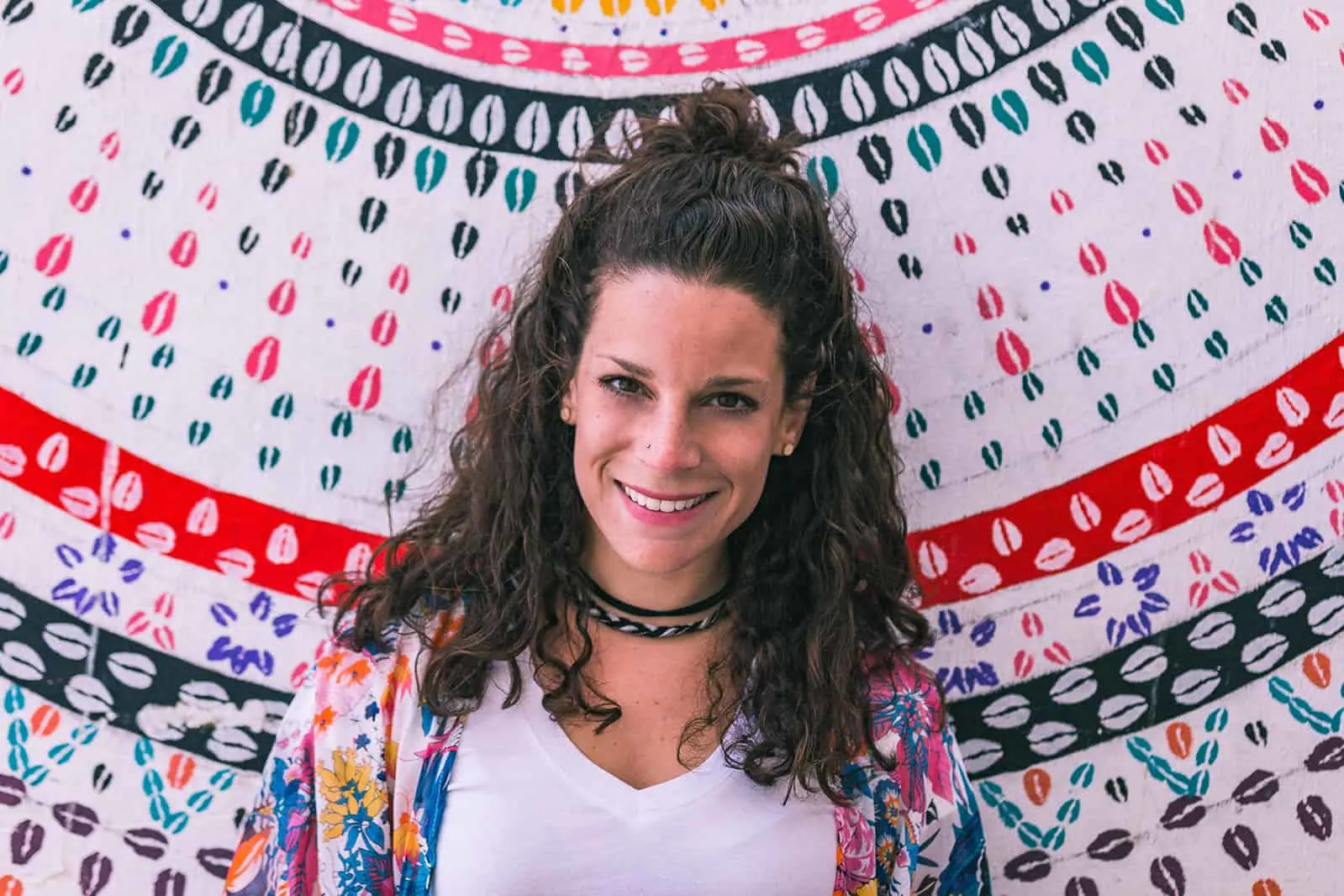 Nina Ragusa is an adventurer, messy bun master, breakfast fan, and full-time travel blogger. She's been abroad since 2011 and blogging on Where in the World is Nina? for nearly as long. Nina helps people like you move around the world while making money. She loves talking about how to work abroad and online to travel longer!