I'm just going to say outright – I think Asturias is my favorite place in Spain thus far.
It's the one I'd go back to in a heartbeat to explore more and I could even picture myself even basing here in the future (if I can make up my mind where I'm basing next year!)
I really don't need much to make me happy. Just give me some mountains, rolling hills, a few beaches, and some sunshine, and I'd be the happiest person on earth. Granted, the weather here is a bit colder than other parts of Spain, but I'm pretty sure I'd deal with it alright with a few sidras (ciders) in me.
Speaking of sidra, why can't I stop thinking about it? Cider isn't even my thing and I am seriously having some withdrawals. I want more cider, please! More on that in sec.
One of the first things you'll notice about some of the architecture around northern Spain, including the Asturias, is the splash of central and southern American looking homes and palaces.
Not palaces like you may see in a Disney movie, of course, but large and luxe looking homes.
Many of the homes (many are now public buildings, schools, museums, or tourist attractions) were built by the Indianos. The Indianos were people from the north of Spain who went overseas to make their money in Argentina, Cuba, Mexico and Puerto Rico. They returned home with their riches and built these properties as their trophy for all to witness.
So what are the things to do in Asturias? Should you plan to go here on your northern Spain itinerary? (YES!) Let's dig into this delightfully significant and gorgeous region of Spain…
Asturias' Beach Towns
The blissful beachy coastal towns are sprinkled with stone facades or drenched in bright paint and most of them have some hills or cliffsides to dangle your feet off of or at least to get that birds-eye view.
Hanging out in these towns are the best things to do in Asturias. The vibes were laid back, the food incredible, and the cider… I can't wait to tell you about this cider…
Llanes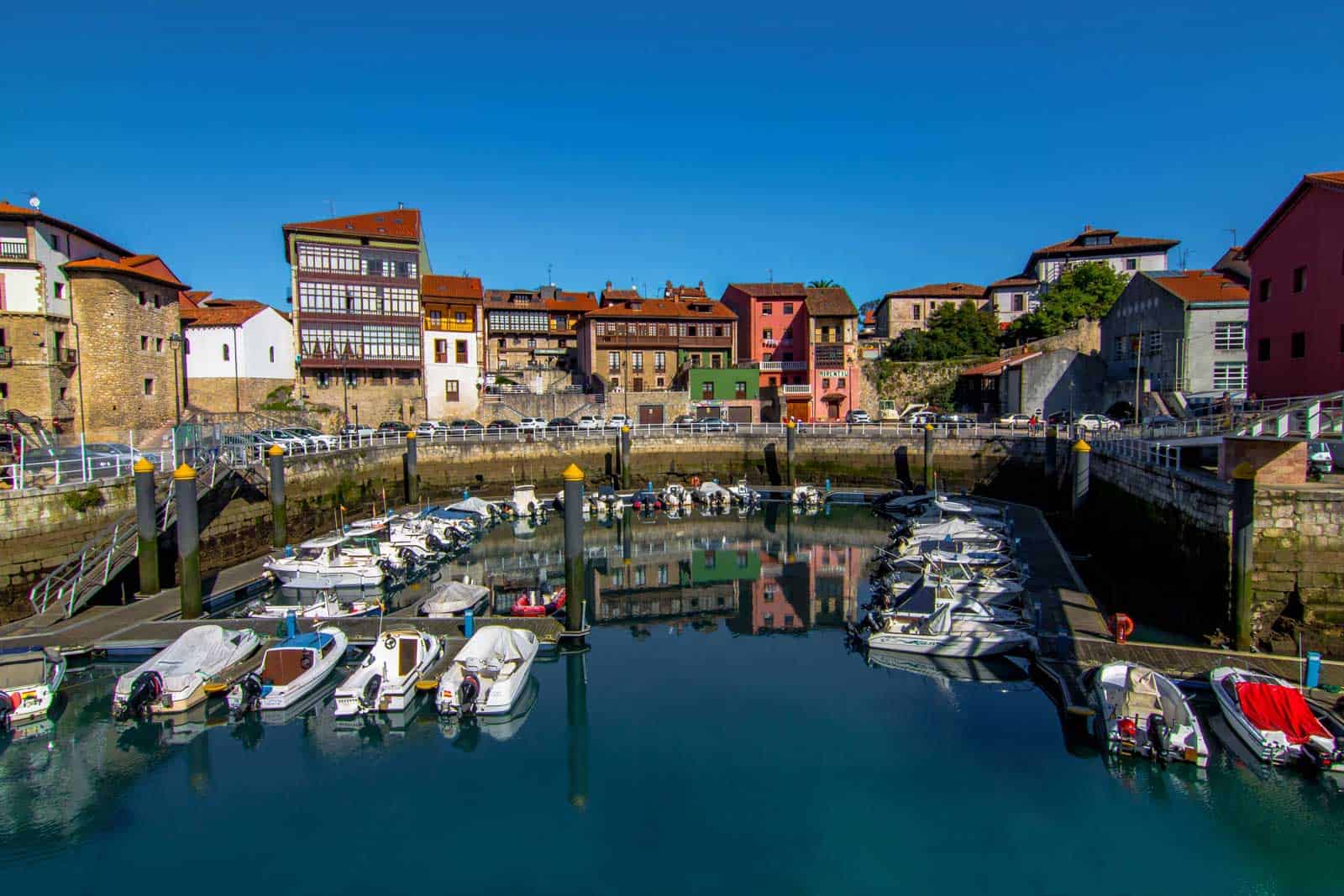 What a sweet and adorable town! I feel in love quite quickly. The Walk of San Pedro was essentially the best part as it provided a beautiful view of the town and one of Asturias' beaches, Sablon beach.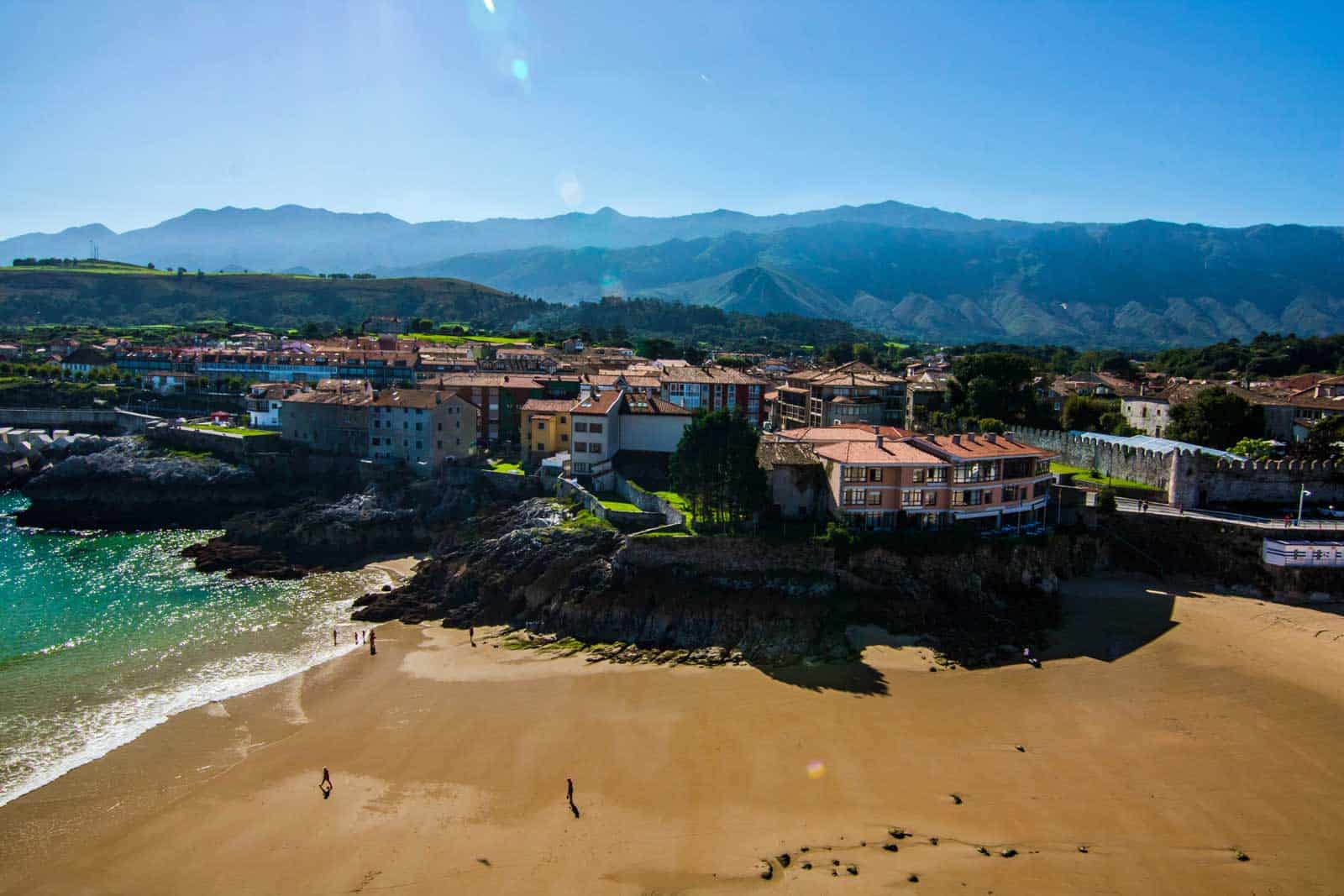 Strolling along the pathways, the sun warms your skin and your hair blows in the wind. I sat up here for a while and simply just let the beautiful views of the Bay of Biscay wash over me.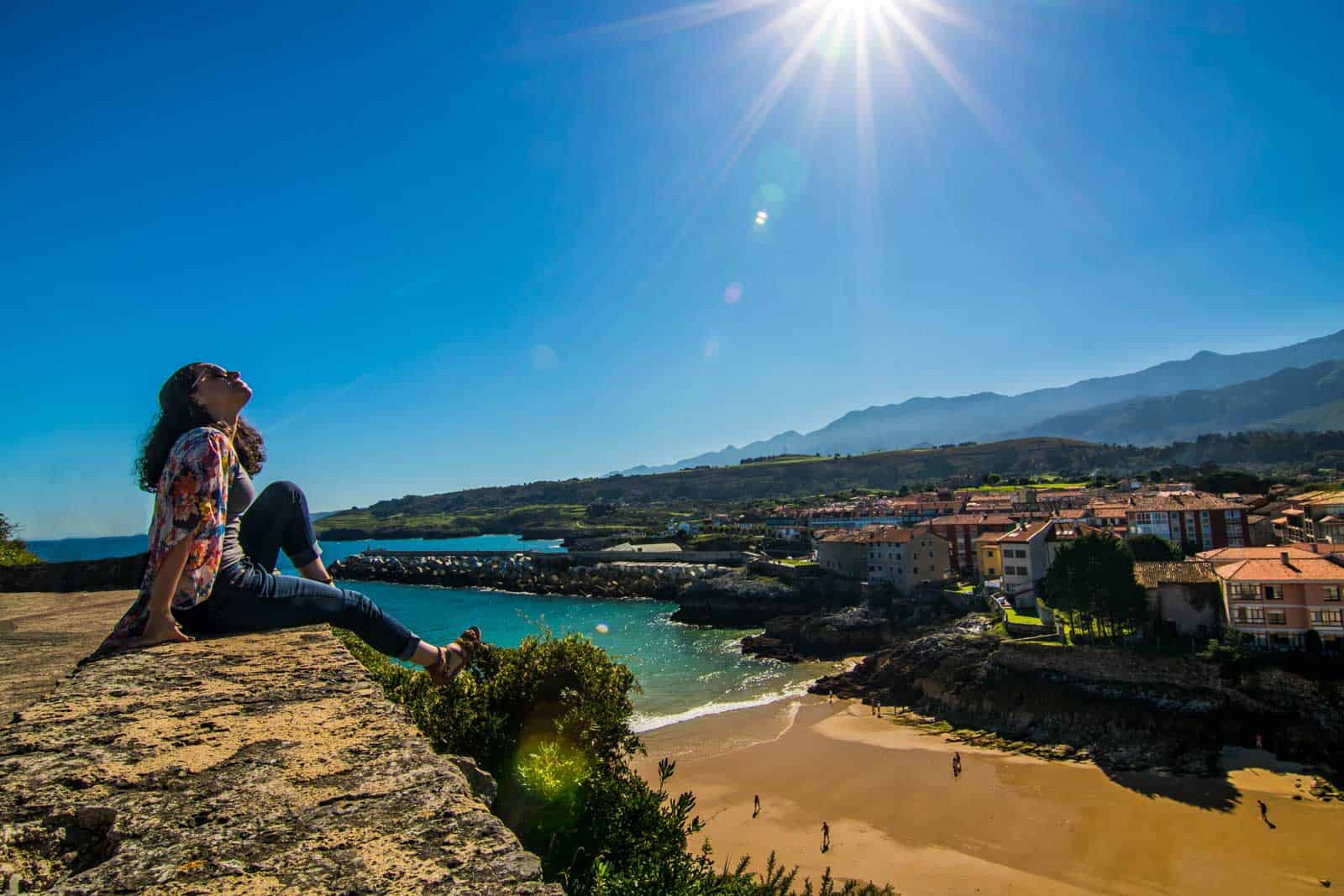 While in the summertime it's super packed, if you go to Asturias during shoulder season, you'll get nearly the entire beach to yourself.
Ribadesella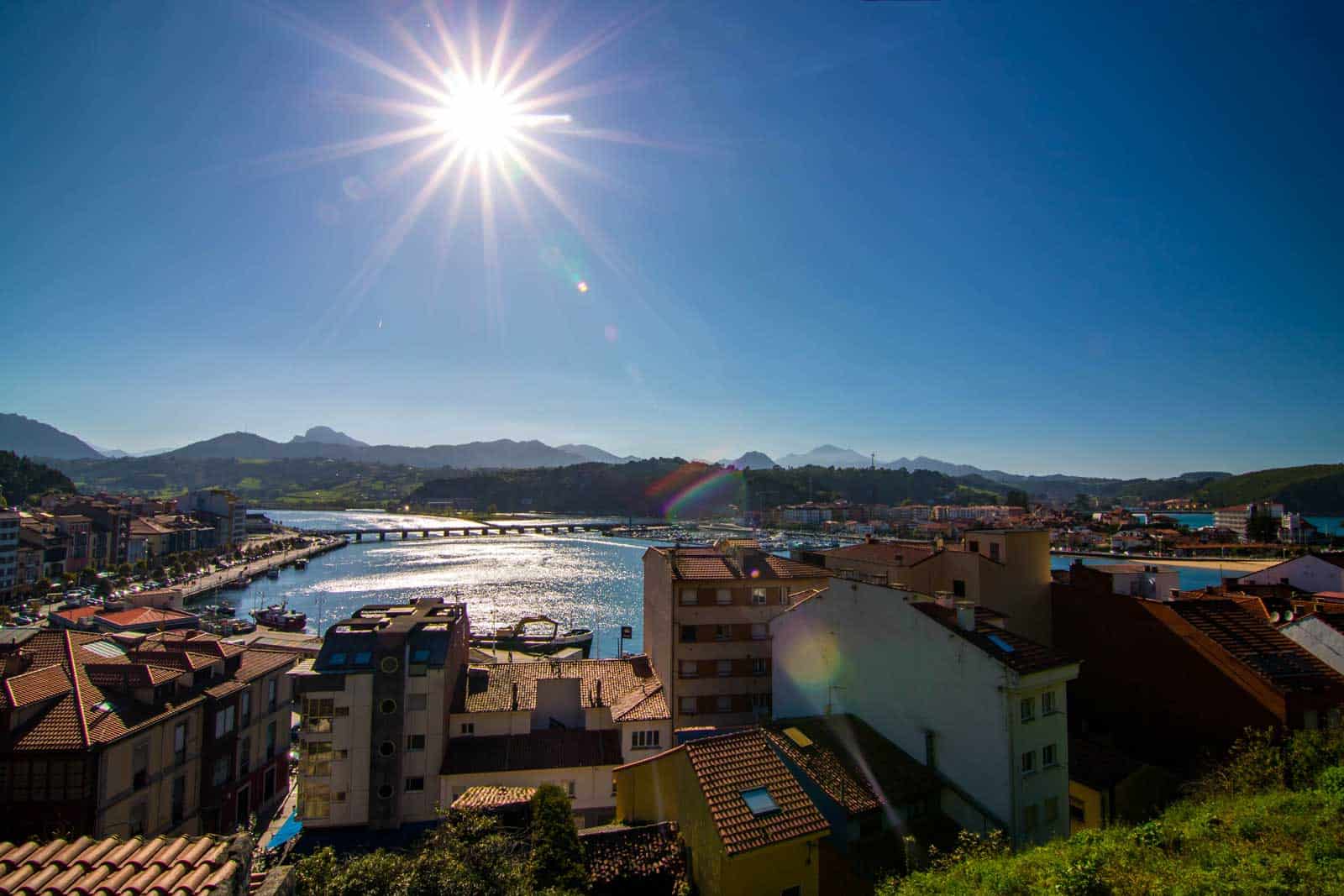 Another incredibly beautiful town that I fell for was Ribadesella.
Surrounded by bold and dramatic cliffside, this charming fishing and beach town sits at the base. Here you can uncover over 200 beaches and coves that snake through the town and spill out into the Bay of Biscay.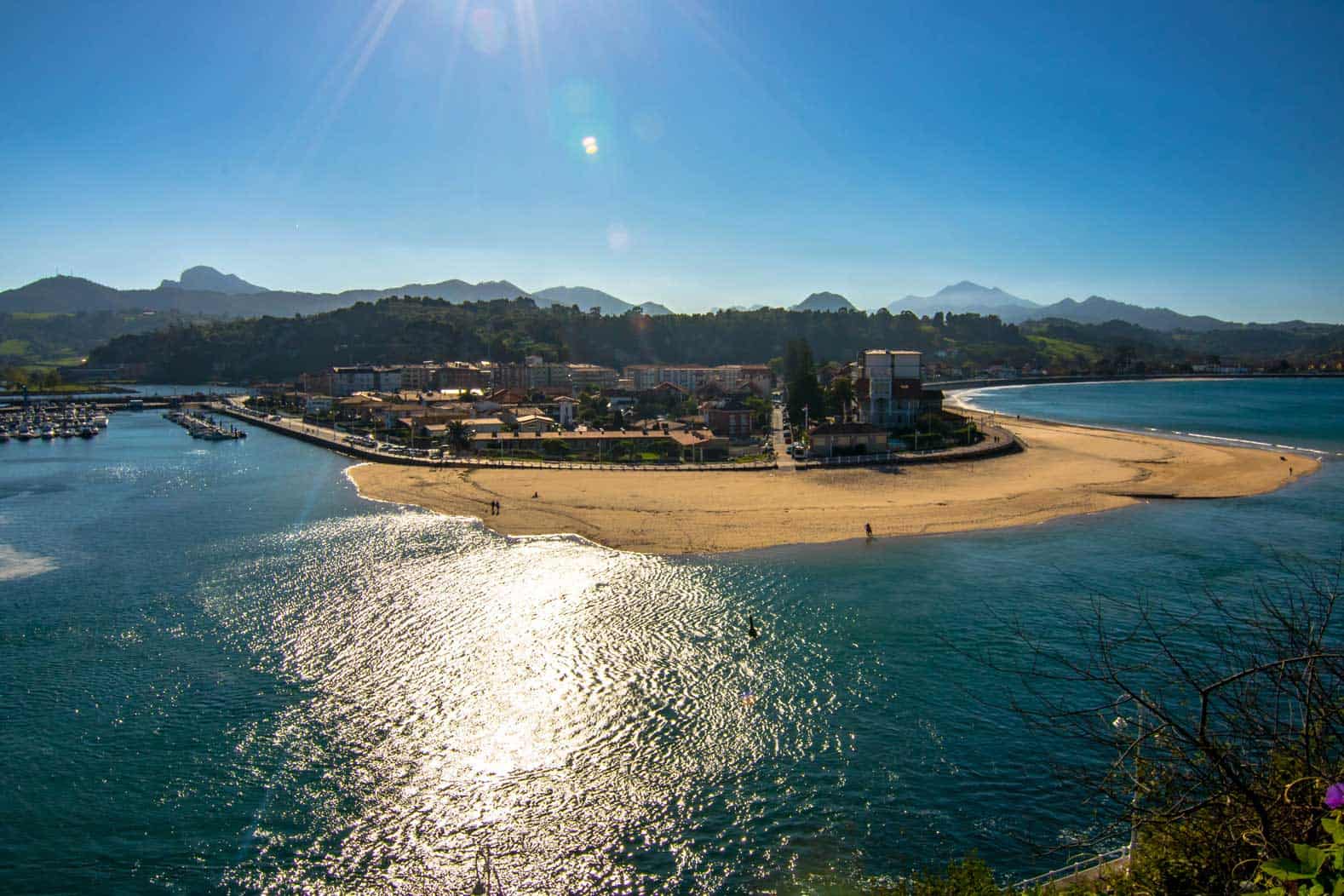 While I got to check out the town and the views a bit, I would have LOVED to do some of the adventure activities like hiking Ruta del Cares (essentially hiking along a cliffside!) or go canoeing or canyoning. Ribadesella, Asturias looks like a place I'd love to go back to and adventure around.
Cudillero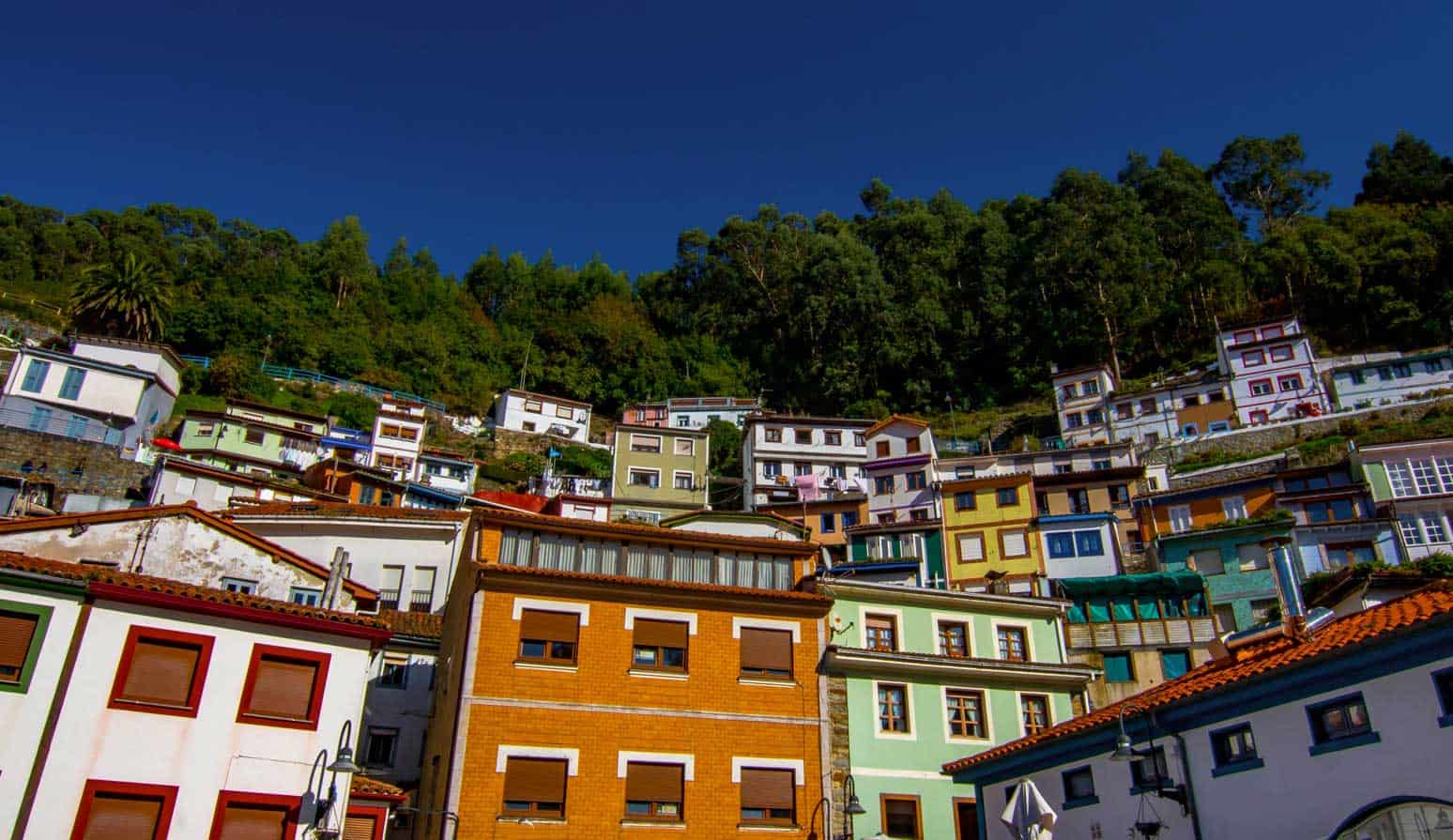 Do towns get any cuter? I'm thinking probably not… I'm in love with the splashes of color this seaside town boasts.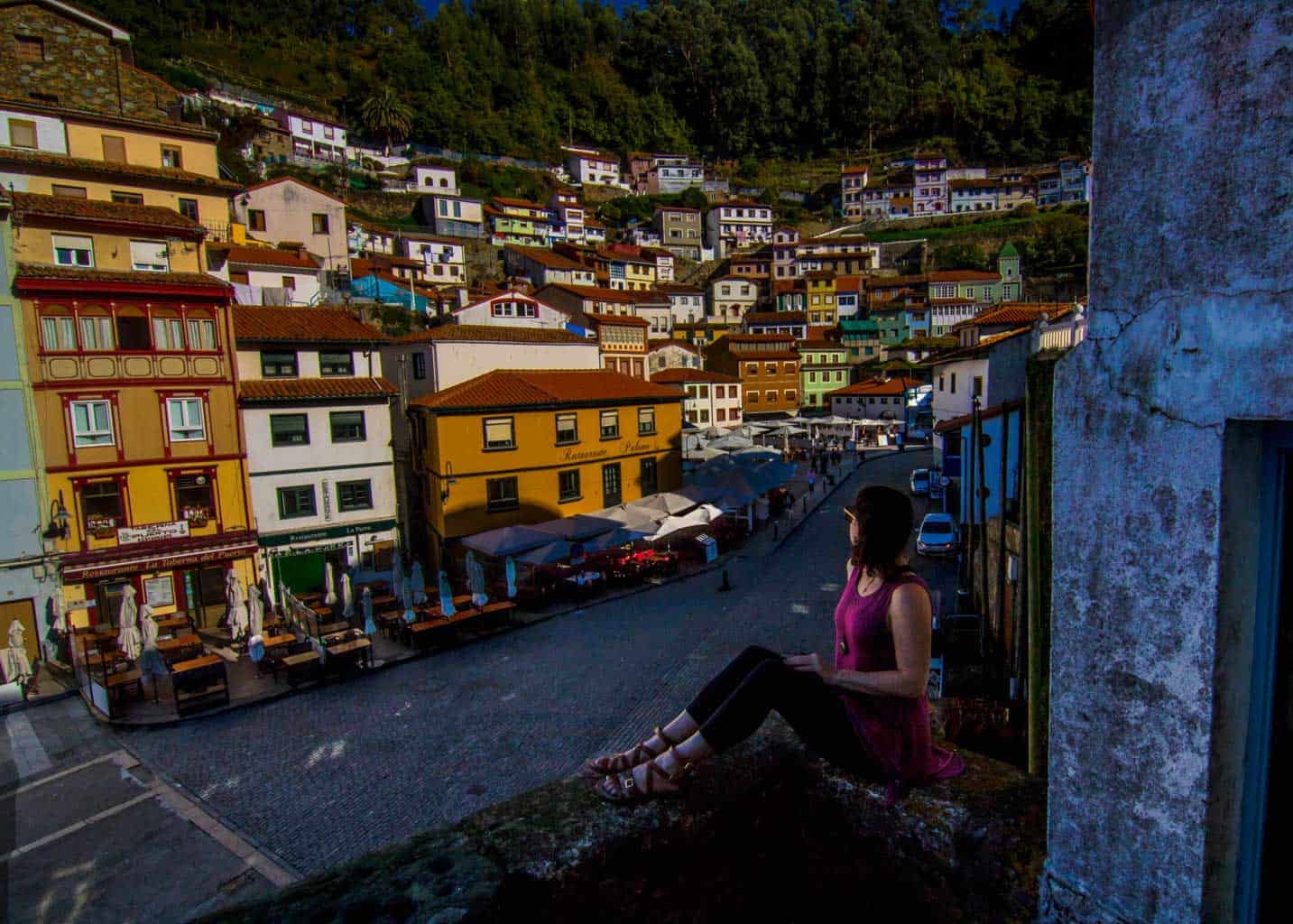 Grab a coffee, climb up the hillsides for a view, and watch the fisherman earn their cash for the day. That's about all there is to do unless you go to another nearby beach but we're totally OK with that.
Cudillero is perhaps the most beautiful of all the towns I got to see in my Nothern Spain travels. Here, less is more.
Luarca
I'm running out of adjectives… All of these places are so incredibly adorable! Here's another… Essentially all of these places on the list so far provide awesome views, nice beaches, and are generally pretty chill spots. Luarca is no exception.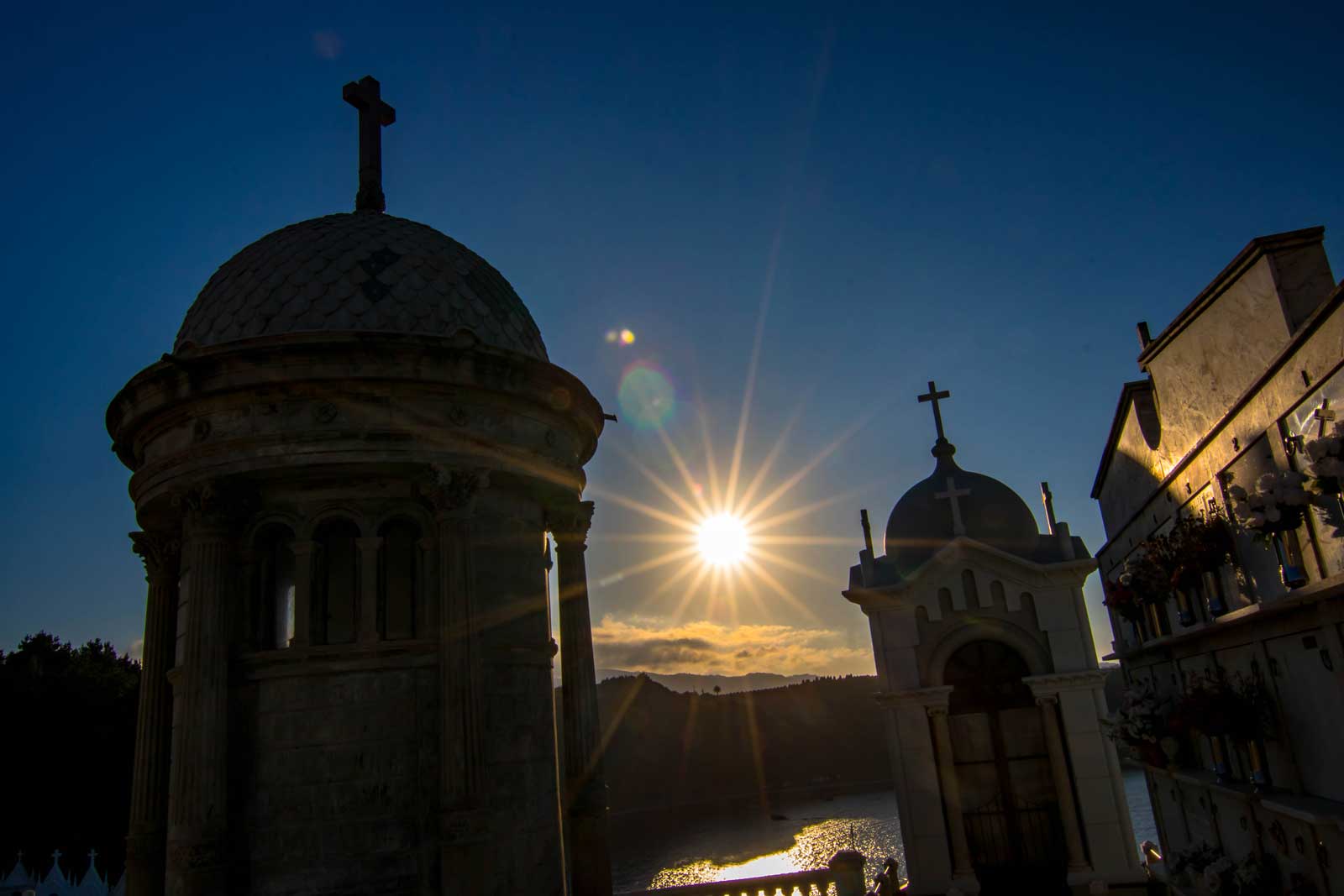 Walking around here and feeling the laid-back vibes of everyday Spain is a stark contrast to what you'd get walking around touristy Barcelona or the like.
The whitewashed town of Luarca is another charming fishing village to get lost in. Wander up to the lighthouse where you'll find a cemetery and some striking views of the town.
More beaches, more coastal views, more Asturias, please! What's there not to love?
Oviñana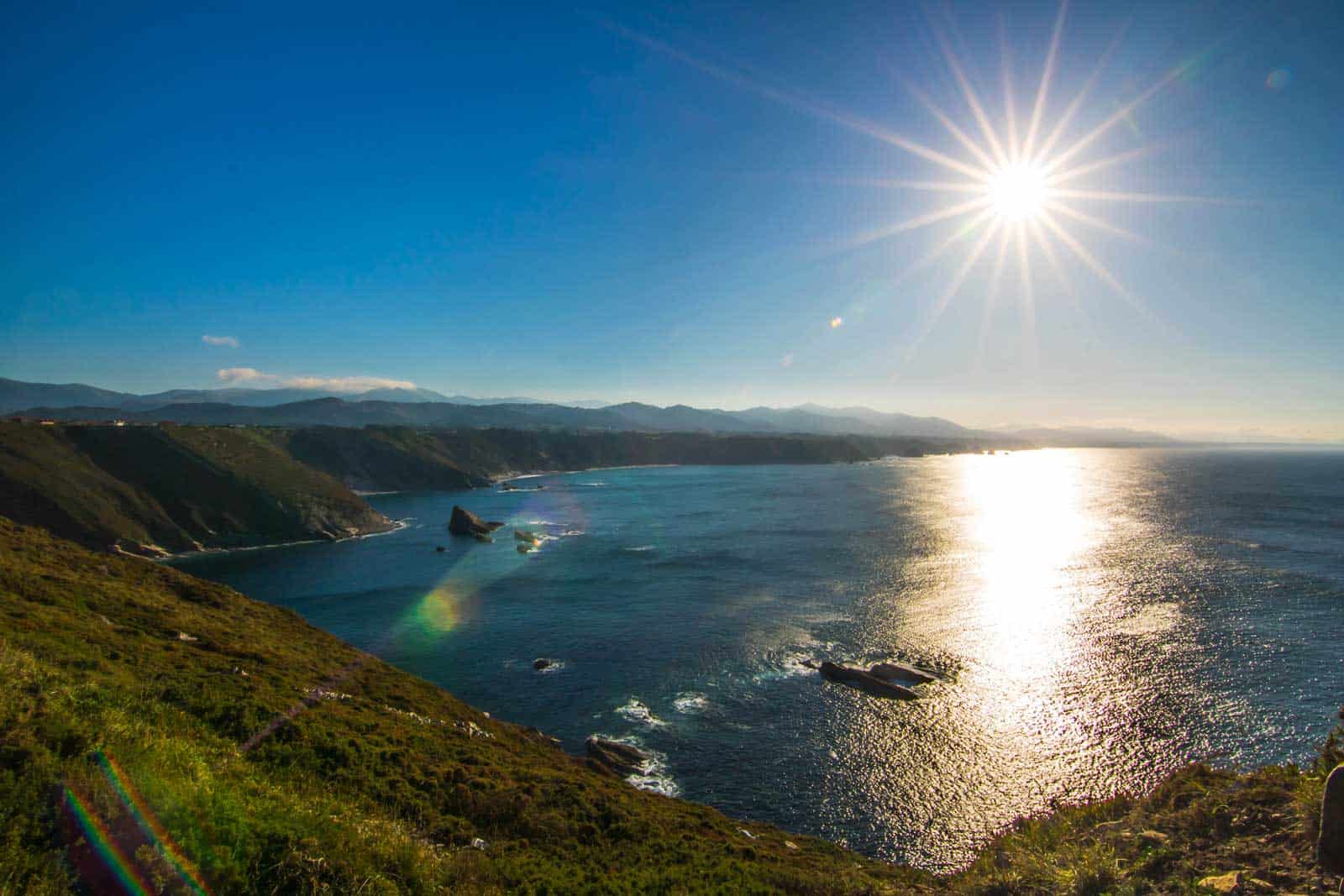 Oh, my. Oviñana, how beautiful you are! These cliffs are pretty damn impressive and I'd highly suggest coming out here to get some nice viewpoint shots.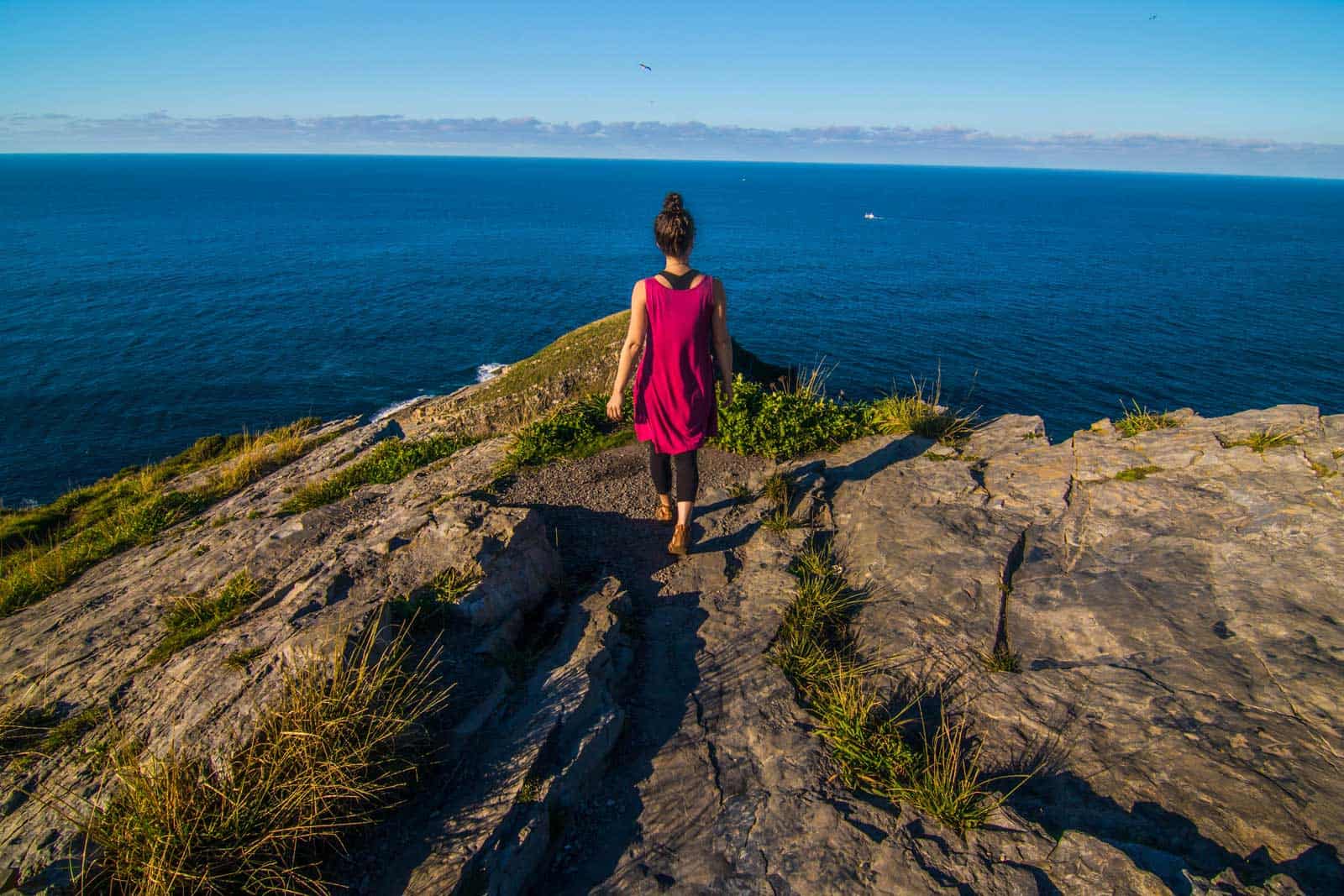 The seas are rough making the cliffs more rugged and wrenched with every wave and the views from the lighthouse and beyond will take your breath away. I'd suggest coming at golden hour and enjoying a nice sunset.
What to Eat and Drink While in Asturias
Fabes de la Granja
Sad face. I absolutely LOVE beans but I don't eat meat. They have this delicious looking stew that I probably would have loved but there were massive chunks of pork floating in it. The bean is a typical long white bean but is a big part of this regional dish. Everyone said it was amazing. I'll need to find a veggie version next time.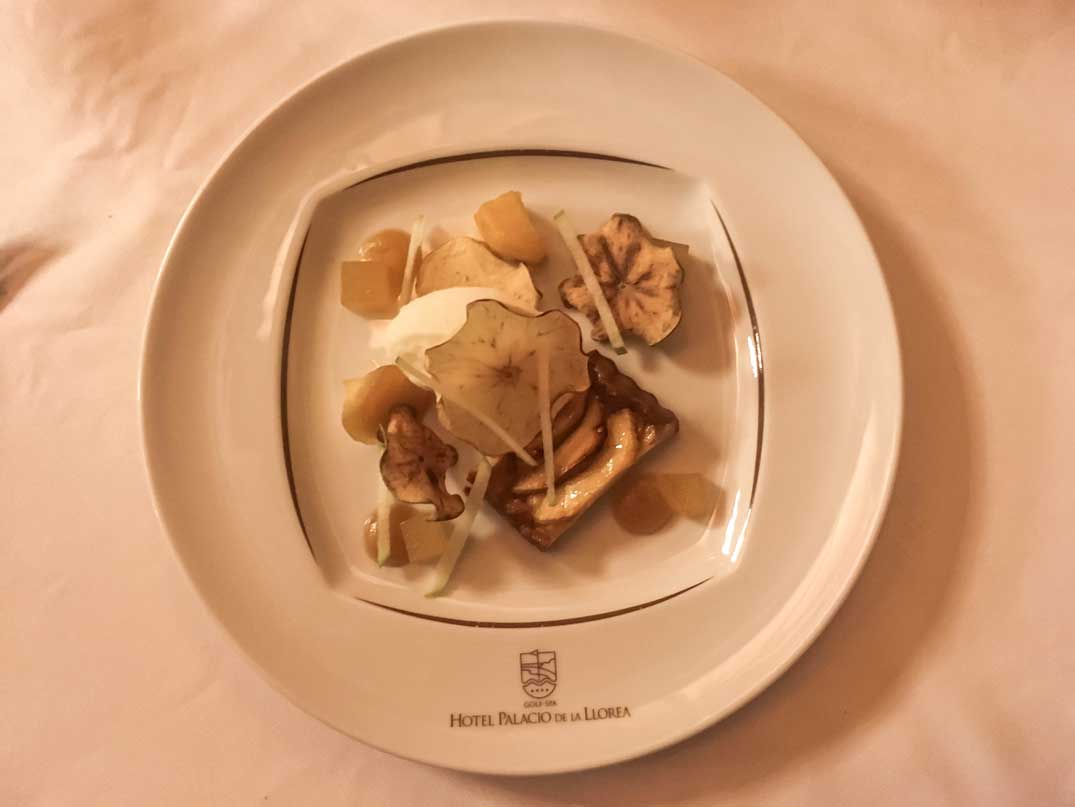 Apple Anything
Apple anything is also a huge deal. They love their apples in this region. I had a ridiculously tasty dessert one night that was made of apple everything. There was a delightful apple sorbet, a moist apple cake, crispy apple chips and more all made of fresh apples which grow around the region! Which bring me to….
Sidra – Cider
Finally! The cider! The cider is ridiculously amazing here. It's one of the best things to do in Asturias as it's actually an experience. It may have been, dare I say, better than the wine? Ah, nah, I can't compare the two. I've never had cider so good, so fresh, so crisp!
The way they pour it is quite cool. They hold the bottle up high and let the cider fall a foot or two in the glass; it's quite the spectacle and may or may not be a big part of the reason why I love it.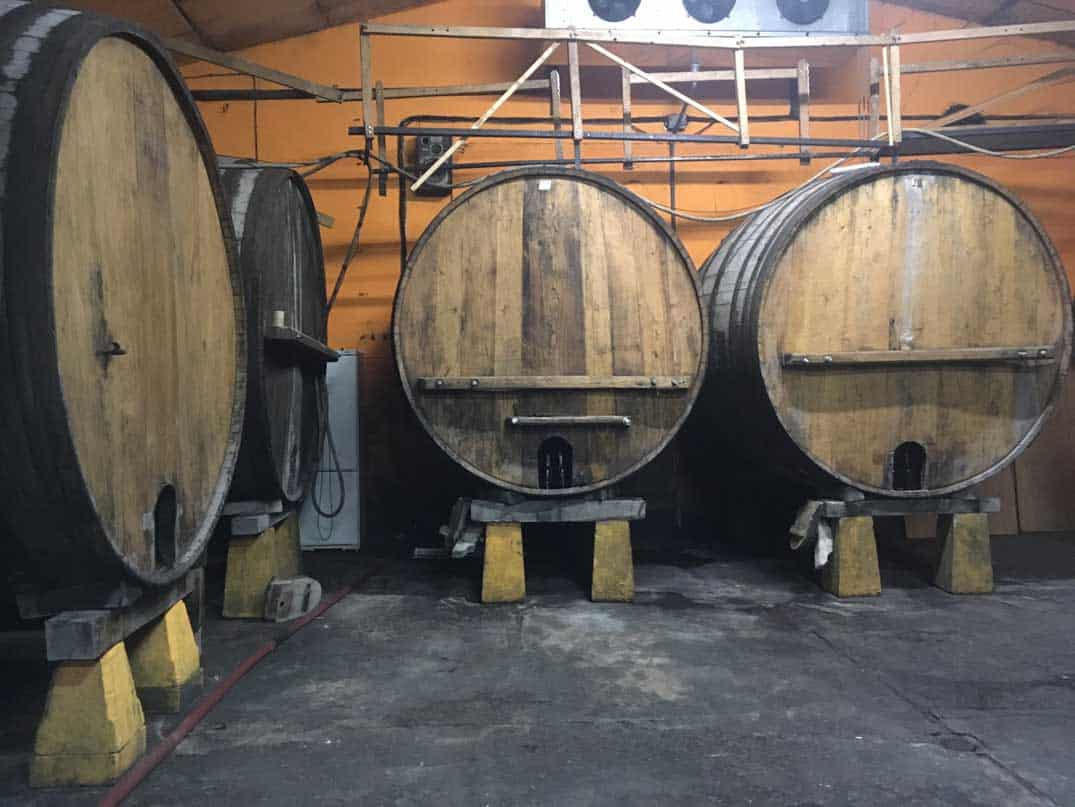 The way they pour it isn't for entertainment purposes though, it's to create the bubbles. You must drink your cider immediately so you don't lose the bubbles which is why they are poured one gulp at a time. And yes, cider gets everywhere and it's totally OK.
I loved it so much, I forgot to take a proper picture. No joke. I have zero good photos of the cider, I was too busy having fun watching it being poured and drinking it. (Hence the crappy screenshots I posted above)
The coolest place we got to drink cider (and we drank it numerous times a day) was at the Sidra Crespo facility. We literally drank it out of the tap of a massive barrel!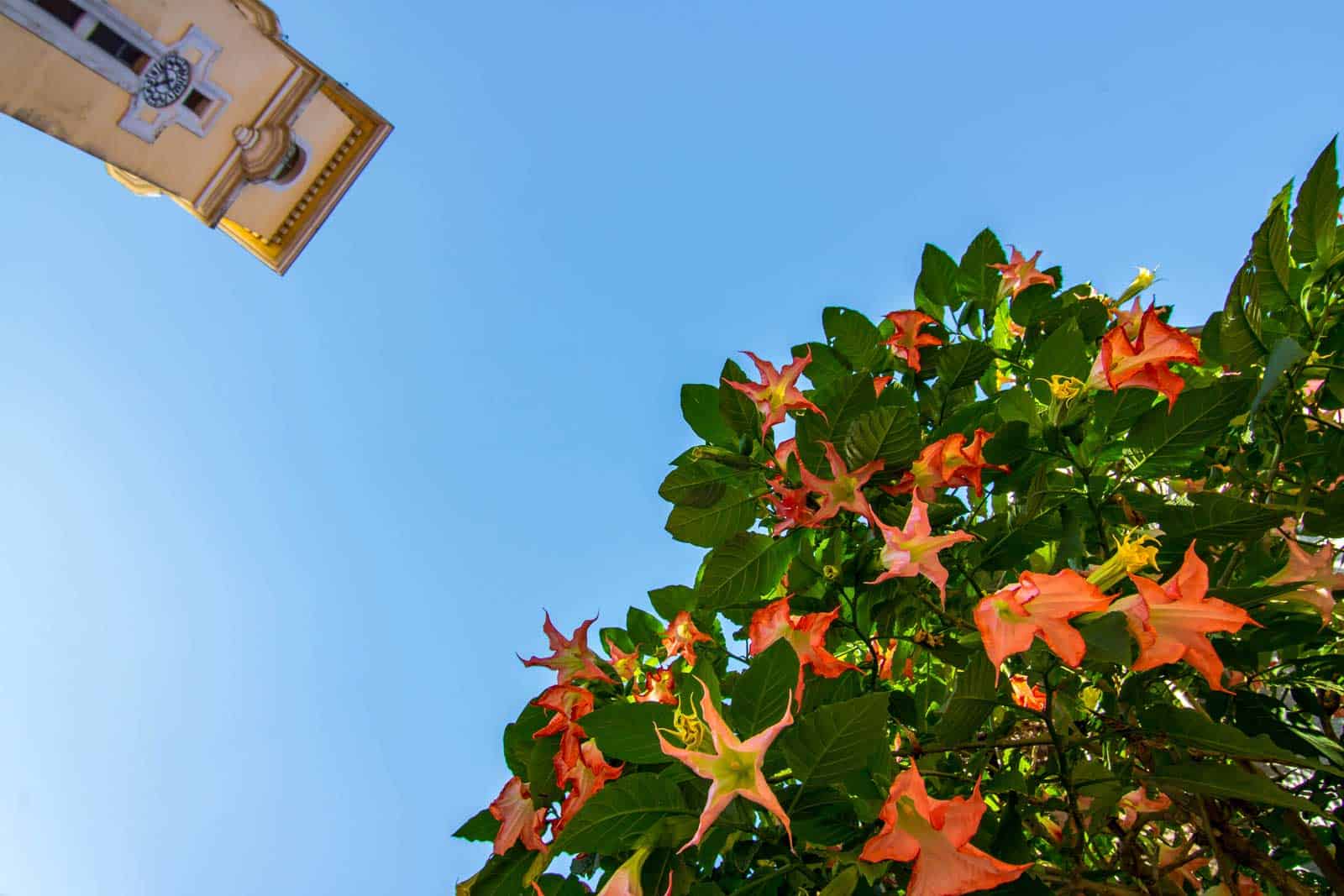 To get an idea of where this Asturias northern Spain itinerary will take you, I mapped it out on Google maps.
I wish I could have stayed longer than just one week in Spain and more than two days in Asturias. There are some incredible mountains and cliffs you can hike in this region that I HAVE to go back for.
Is visiting Asturias, Spain on your list? It should be!
---
Pin this!

---
This article is written in partnership with Spain Tourism Board and the local tourism board of Asturias, and in cooperation with The Travel Mob, for the #InGreenSpain campaign. As always, all opinions are my own and it will always be that way.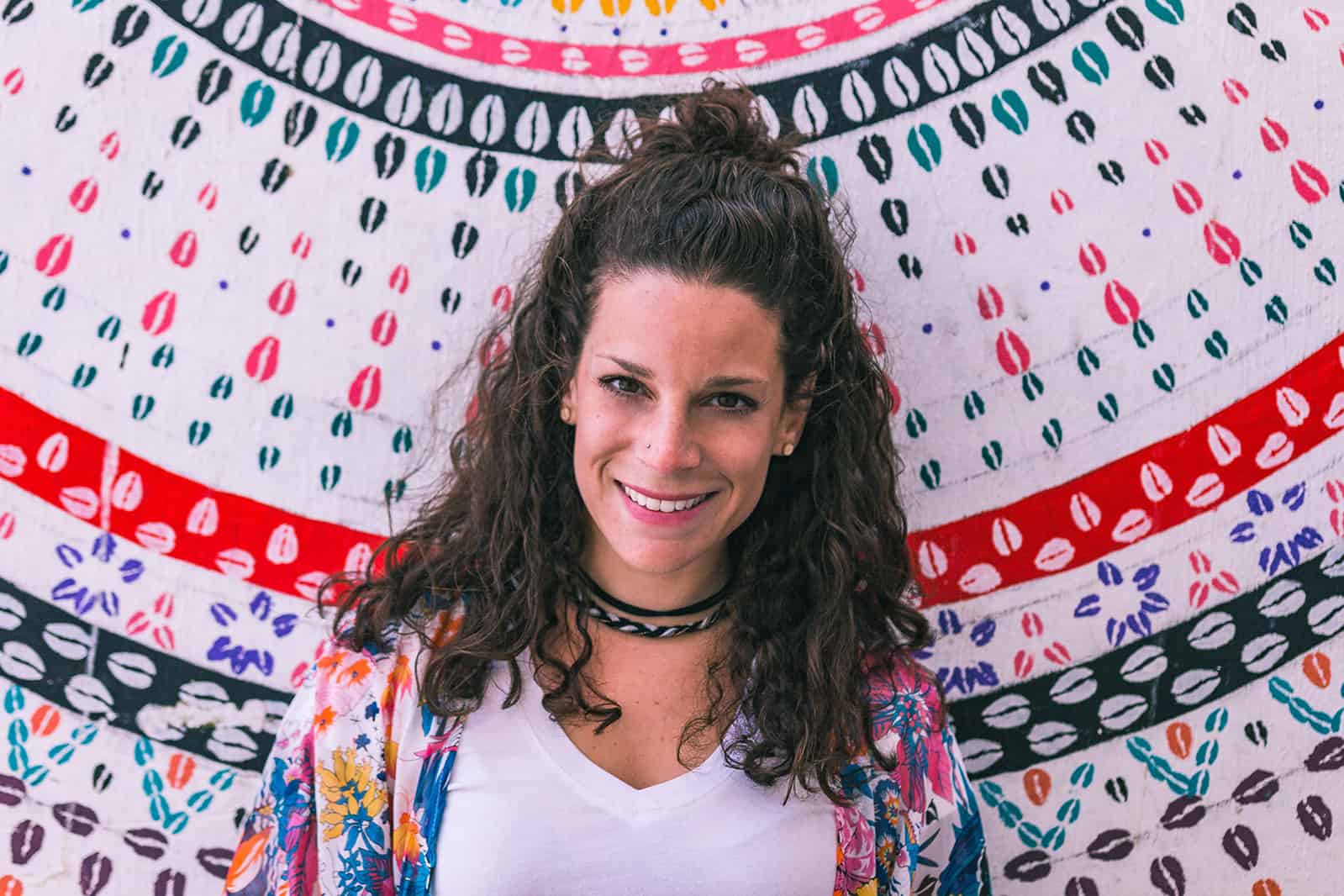 Nina Ragusa is an adventurer, messy bun master, breakfast fan, and full-time travel blogger. She's been abroad since 2011 and blogging on Where in the World is Nina? for nearly as long. Nina helps people like you move around the world while making money. She loves talking about how to work abroad and online to travel longer!