Ahhhhh Scandinavia…
Home of beautiful scenery, bitter cold winters, and the BIGGEST BANK BUSTERS.
Scandinavia, you pricey AF!
…But it doesn't have to be (that bad)!
Anything can be done on a budget. Leave.it.to.ME.
I refuse to over pay. I refuse to leave places off my list for the simple fact that they are on the top of the list as being one of the priciest places in the world. EVER.
And I'm not about to say goodbye to some of Europe's finest laneways, nature, cultural landmarks, incredible people, tasty food, and overall epic destinations… BECAUSE PEOPLE SAY IT'S EXPENSIVE.
Nope. Not gonna happen.
My first contender to beat in this budget-busting breakdown? Copenhagen, Denmark.
You're not emptying my bank account, Mister! (or Missus? Whatever.)
You may not eat the fanciest foods and get to stay at a 5-star resort, but I can bet you'd be hard-pressed to find a better post out there that shows you how to budget in Copenhagen without giving up on tons of experience and fun.
In my five days in Copenhagen, what do you think I spent? $500? $600? $1000?
Lonely Planet suggests $115 per day for a "budget traveler." I've read other blogs that suggest even more than that for the "frugal" spenders… I spent much less!
BUT let's not forget that there is FUN to be had too. Don't worry. You can still wander around and do almost whatever you please.
Let's get down to it.
Here's What You Can Do With 3 Days in Copenhagen in Winter, While on a Budget.
But tiny "disclaimers" first…
Let me start off first by saying I spent five days here.
So why am I only offering a 3-day itinerary for Copenhagen?
Because Garrett and I take longer at sites (we are a blogger and a vlogger, and in case ya don't know, it takes us twice as long to see places as the average Joe, photography, video…yep, that takes time and we work online part of the day too.).
Also, oh, yeah. I have a boyfriend. Having someone to travel with will certainly make your travels a bit cheaper as you have a buddy to split the accommodation costs with which also means you can get a slightly better place than a solo traveler would without shelling out anything more.
So get to Tindering, make friends quick, or drag your bestie by their hair to go with you because it's going to save you some dough.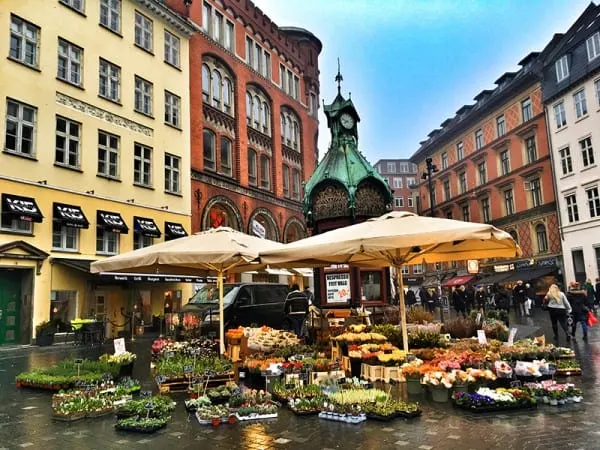 Lastly, we didn't let the weather stop us!
Of course, if it was REALLY raining, we would have stayed home (which would have meant a work day for us, so not wasted), but in winter, when we were there (Feb) wasn't THAT bad.
Yes, it was freezing AF, yep, my nose, toes, and fingers became numb as some points, but the rain would have been the real killer, but we didn't experience much.
At it's worst, it was a bit misty, but nothing you can't explore in. We knew it was going to be cold, but the beauty of it was that there were hardly any tourists, anywhere, at all. So there's that…
Oh, and accommodation prices go down as well.
And one other tiny disclaimer that you're going to either love or hate… we're NOT museum-goers. This is really the main thing someone will tell you to do in winter because it's indoors… Booooorrriiiinnngggggg.
Sorry, it's not our scene. So you'll find exactly one museum on this itinerary but for good reason! And it's kind of hardly a museum at all.
OK for real… Let's get on with it!
3 Days in Copenhagen an Itinerary for My Winter Wanderers
Day 1
Take a gander at City Hall. While its purpose might not be impressive, the fountain outside of it, the actual building itself and the freaky pigeons are!
The pigeons… I sware they are so weird. You can practically step on them and they do.not.care. They don't even flinch.
Anyway, the architecture of this building is beautiful and you'll pass it a few times, surely. That's what I'm trying to say!
The Hans Christian Museum is just right there, go in, take a look.
It's a quick museum to stroll through but really, you want to know why and who the hell this guy is, right?
Well, perhaps you have heard of a little thing call Disney? Yeah, well they essentially ripped this guy off for quite a few of those movies! If you LOVE anything Disney, you've got to stroll around this museum (and learn the truth).
So stroll around inside and see which ones. It's pretty interesting.
Are you starving yet? I probably was by this point.
Go to Torvehallerne. If you're indecisive AF like me, you'll love it here.
About 60 stalls all serving amazing stuff so you can have one of everything if you want.
We ate a "super Danish" stand and got the most "Danish" things recommended by the Danish person behind the counter. A shrimp salad, the shrimp were caught in the Northern most part of Denmark, some of the best shrimp in the country he said! As well as some potato and kale salad.
We also splurged a bit on some coffees and some super Danish danishes! You can check out more Danish food here to be prepared for your feast!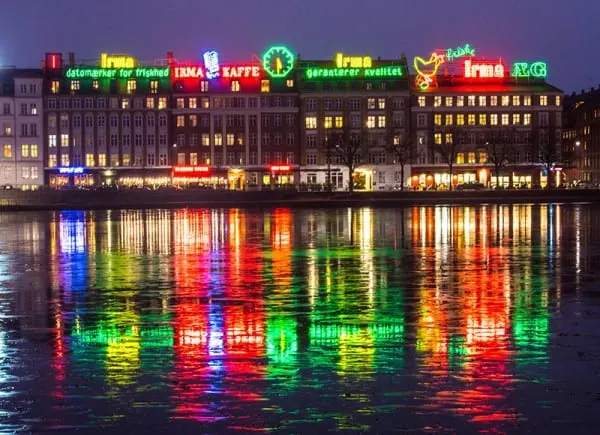 Take a stroll along the canals and find yourself at an iconic sight that I don't know the name of. I can't find it, tell me… What is this place called?! it might not have a name actually.
Just Google "Alabama Social" (look! don't touch! it's spendy!)
But if you stand across the canal from this place at night you'll get a sweet glance of some cool lighting on top of a building and the reflection on the canal.
I'm going to call them the Irma Lights, for obvious reasons. We gazed at this site nearly every night. Lights make you happy in winter! No, seriously, that's why Copenhagen is so colorful! It's so dreary in winter, the colorful buildings uplift your mood.
Here's everything all mapped out on Google for you. Just save this for the day and let Google guide you.
Resources for Your Trip: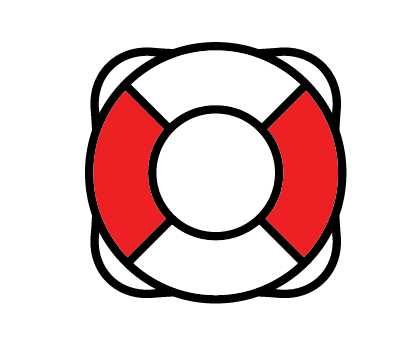 Don't forget insurance!
Get a quote with the best and easiest travelers insurance: Safety Wing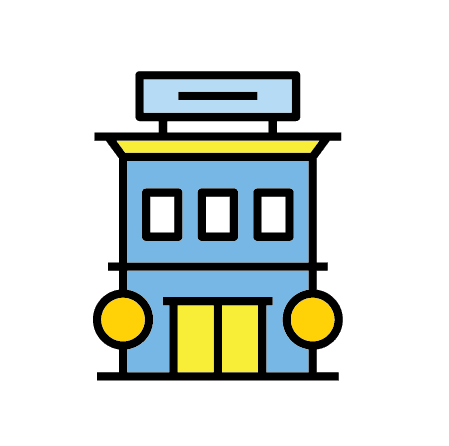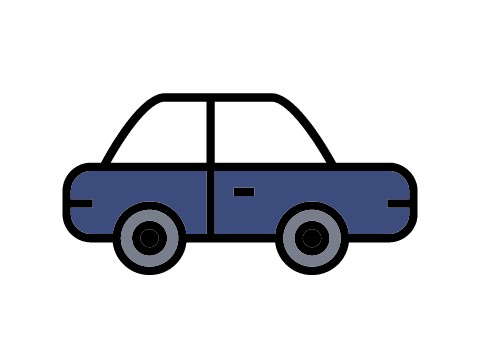 Best Deals on Vehicle Rentals: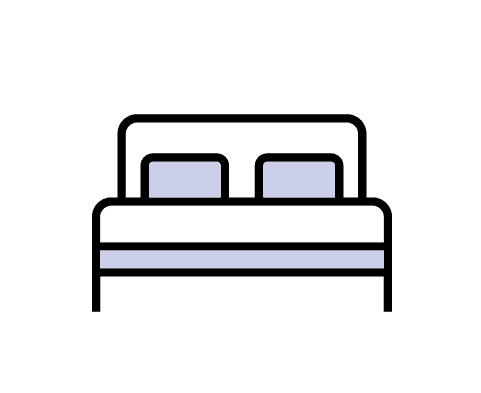 How to Get Free Accommodation Anywhere!
You NEED the Right Travel Cards!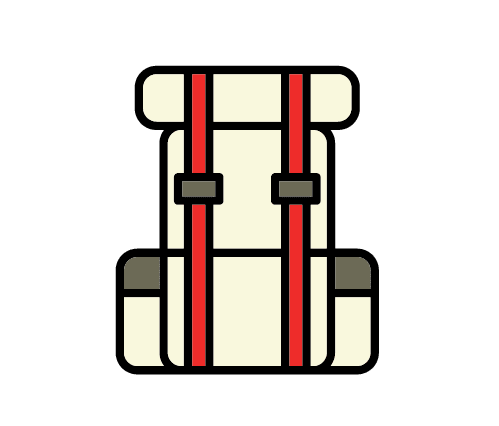 All The Gear You Need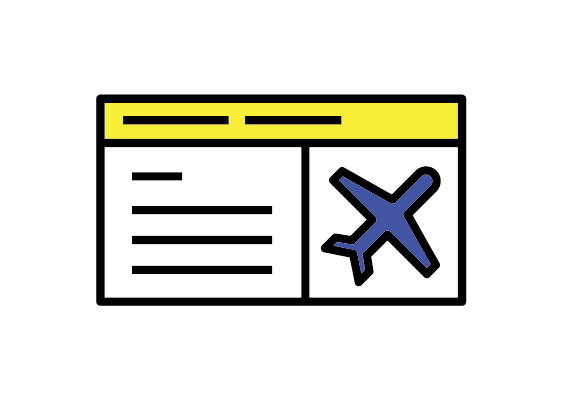 Day 2
I usually like to start my days with going to the furthest thing, then working my way back in closer to home.
So we went all the way out to Freetown Christiana. This is the hippy capital of Copenhagen.
Graffitied walls, people with mini gardens, horses, and streets with no cars. Narrow footpaths, gravel or dirt walkways, old wooden houses, quaint nooks, and hash.
Yep, hash. Hash isn't legal in Denmark, but this area has plenty of it. You'll smell it before you even get to the town.
Pusher street is the street where everyone is puffin so no pics allowed because, yeah, that shit is illegal. A cool place to wander, surely! I love hippy havens and everyone will recommend you take a wander around here. So yeah… Do that.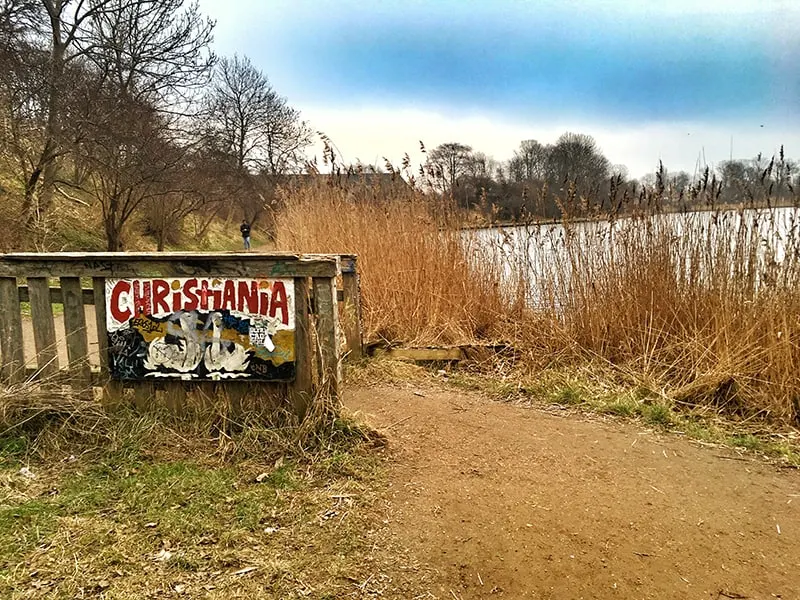 As you walk back to town, enjoy a stroll in Christishavns Vold, it's a park area.
You'll probably smell the hash smokers in this area as it's not too far from Christiana. Swans frolicking in the canals, birds chirping, cute old couples walking passed you.
It's quiet and peaceful. probably because most normal people are inside… But that's OK!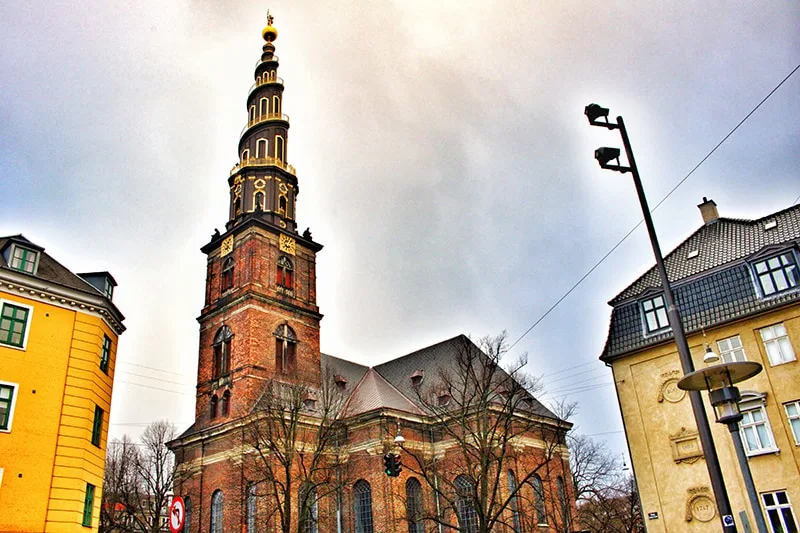 You'll see Church our Savior from afar, you can't miss that cool spiral top! And before you get hangry like I nearly did, check out Copenhagen Street Food.
Again, another place with a smorgasbord of delish bites to confuse you for an hour because you literally want one of everything… alas I had to choose one. I got the falafel pita and Garrett got the smørrebrød (Danish opened faced sandwich). Both to die for!
Support the locals and eat here! Everything is so worth it.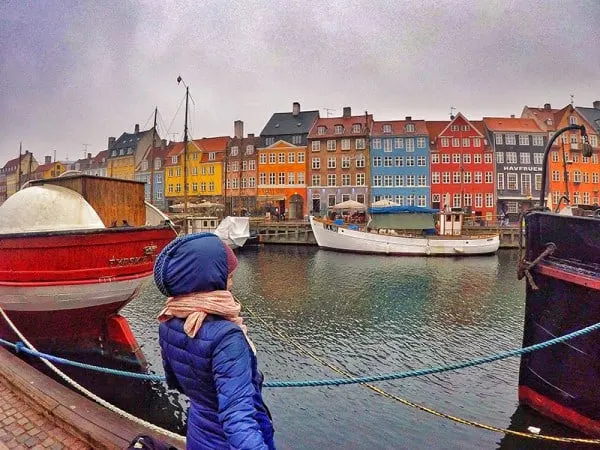 And now that you're nice and full, you won't get tempted by the exorbitant prices that Nyhavn offers.
This area is "THAT" photo you know of Copenhagen.
You know, the one with the boats in the canal and the vibrantly colored buildings popping out behind? Stroll along here and snap those pics you know you want so bad.
Again, here's everything mapped out for you on Google.
Recommended Copenhagen tour:
Day 3
Take more of the architecture in by marveling at Christiansborg Palace and Holmens Kirke.
At Holmens Kirke you can catch the canal tour. Float around the waterways and see some of the famous sites of Copenhagen along the way. The Little Mermaid can be seen from the boat, but only briefly.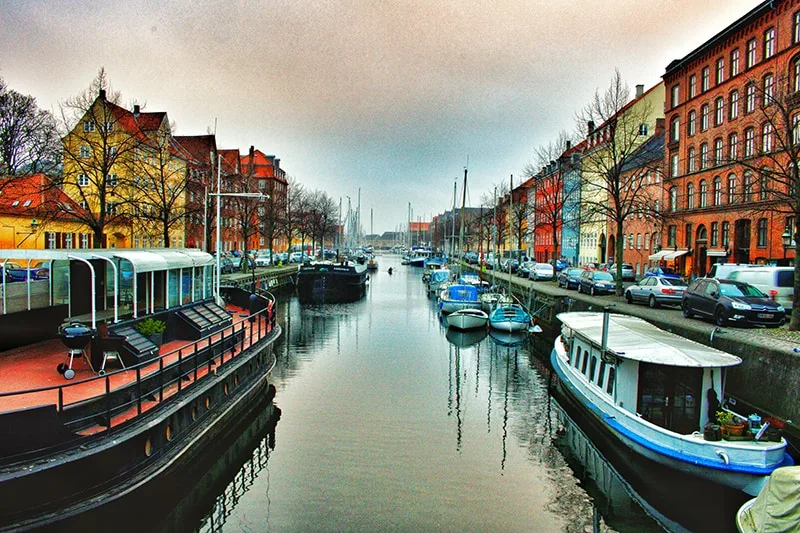 Take a wander to see her up close. She's tiny, so I'm not kidding when I say you need to see her up close.
OK, not that tiny, but smaller than you'd think!
Just next door to her is the Kasallet. It's a star-shaped garden with… a castle, duh. Because – Europe! They are everywhere.
Here's your third day mapped out on Google.
BONUS ADD-ONS
Tivoli in winter looks amazing but unfortunately, it was closed when we were here.
Go check Norrebro. This is where we stayed and it's much cheaper yet very close to the city. The food is cheaper too!
We stopped by Brus and their food (veggo burger and pulled pork) was SO good and my APA passion fruity but not too sweet brew was SO good, I wanted to live in it. Very cool spot!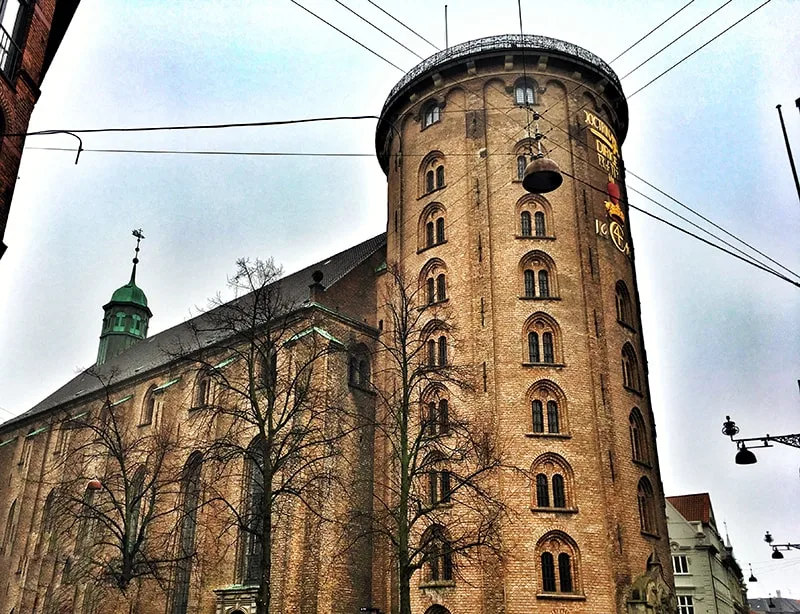 There's the Round Tower, Queens Castles, HEAPS of museums (again, not our thing, but maybe yours?), and like a million amazing buildings which makes you feel like you might be walking through a fairytale fantasy land where gnomes roam free and Tinkerbell herself is sprinkling fairy dust on you…
Oh, no, that's just the cold winter mist, or possibly snow, or your nose making a tingly feeling before it goes totally numb… Anyway! Despite the winter, Copenhagen is GORGEOUS.
Recommended Copenhagen tours:
Now, You May Be Thinking the Days Are a Little "Thin" on Activities and That Because…
I don't like rushing.
I get distracted easily and stumble on random stuff since I like walking everywhere.
I like to wander and get "lost," and that happens often.
We take extra time at places as I mentioned before.
There are a million more things to do and see and you'll likely see them as you walk around. There are a few things I don't even know what they were, but we wandered around them anyway.
Which reminds me, yes it was cold, but guess what? We walked to most places! It's the best way to stumble on things.
Let's Talk MONEY!
I know that's the real reason why you're here anyway…
The Copenhagen Card
In my eyes, this card is a must.
Guess how much we paid for transport and the activities? ZERO at the time we did them!
Everything was "paid by" the Copenhagen card.
We picked one up at the airport for $120 which lasted five days. They are cheaper if you're staying for a shorter amount of time.
Check out the prices here.
Every activity listed here and every boat, train, and metro we took were all included with our Copenhagen card. I can't tell you how easy it was getting around and NOT having to bust out the wallet. Get it. Just do it.
Breakdown of Costs for Our Copenhagen Itinerary
Prices are in USD and were per person and don't forget – we were here for FIVE DAYS!
$120 on the Copenhagen Card
$100 for five nights at our Airbnb in Norrebro.
$80 on food
TOTAL: $300 USD each for five days
THAT'S IT!
Which means we spent on average $60 a day.
Do you think you can make less than $200 bucks last 3 days in Copenhagen in winter?
I have faith, I think yes!
The accommodation is usually the priciest thing to worry about, check out my guide on where to stay in Copenhagen for some great ideas and this post for more tips on staying on a budget.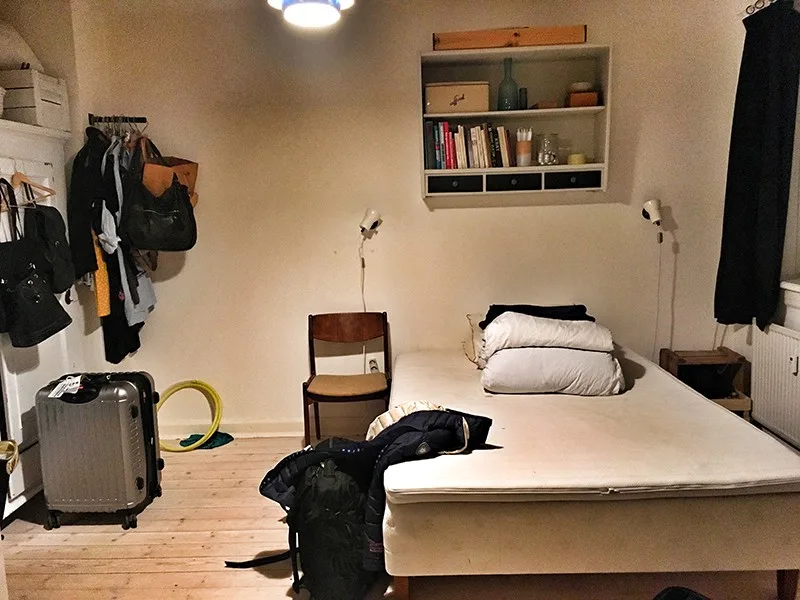 Main Money Saving Tips While Visiting Copenhagen in Winter:
Get an Airbnb. Even if it's a tiny bit pricier than a hotel, which most of the time it's not. It's about the same or LESS! But the main reason why is you'll get a kitchen. A kitchen was key to our savings. Food is going to be your budget killer. Cook your breakfasts and even your dinners. We ate out for lunches/snacks. You can still enjoy the local fare without breaking the bank. It's a good compromise. Plus you can make your own coffee, and have snacks readily available. Getting all those things while your out costs way more than necessary. Norrebro was a great neighborhood to stay at and with the Copenhagen card, we had free transport to and from the city every day.
***First time on Airbnb? Click for a $20 coupon for your first stay! If it's not your first stay read about how you can still get an Airbnb discount.

Natto was the place to shop for groceries. We had multiple down the street from us. They are everywhere. Decent prices, good quality. I can't ask for much more.
Copenhagen Card. I already explained this but I can't tell you how worth it was. Even the train to and from the airport was included! (You can buy it now and then pick it up at the airport to start reaping the benefits right away.)
Stay a few stops outside the city as we did in Norrebro. The food is cheaper out that way too if you did want to eat out more often. Example: We found little kebab shops selling falafel pitas (YUM!) for like $2.
One Way to Everywhere
AAANNNDDDDD… The ultimate money making tip? The flight out here!
Skyscanner has been my long-time go-to flight engine. I literally can't recommend them enough! If you're up for an awesome and adventurous itinerary, how about checking out my cheap flights to anywhere guide? We found a direct flight from NYC to Copenhagen for $200 including all baggage fees and taxes!
WARNING: Making itineraries with Skyscanner is totally addicting. I can't be responsible for any spontaneous flight purchasing!
That's it! Hopefully, this was helpful for anyone about to head out and spend 3 days in Copenhagen in the winter… or not! Really this Copenhagen itinerary works for anytime.
Are you headed to Copenhagen? Do you think you can make this budget work?
Have you been to Copenhagen in winter? What was your favorite part?
---
Pinning makes the world go 'round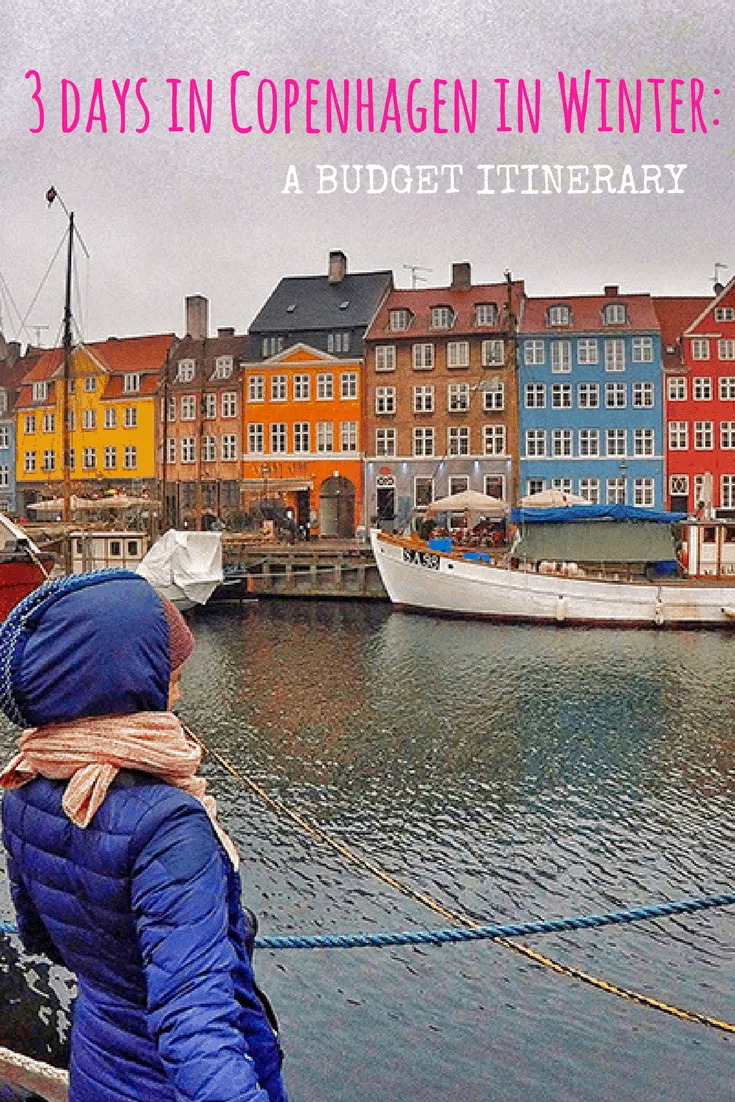 *We are working with Skyscanner on this One Way to Everywhere journey! They have sponsored our flights for this collab. I've been using them for over six years, so yeah… Do I even need to say all opinions are my own? 🙂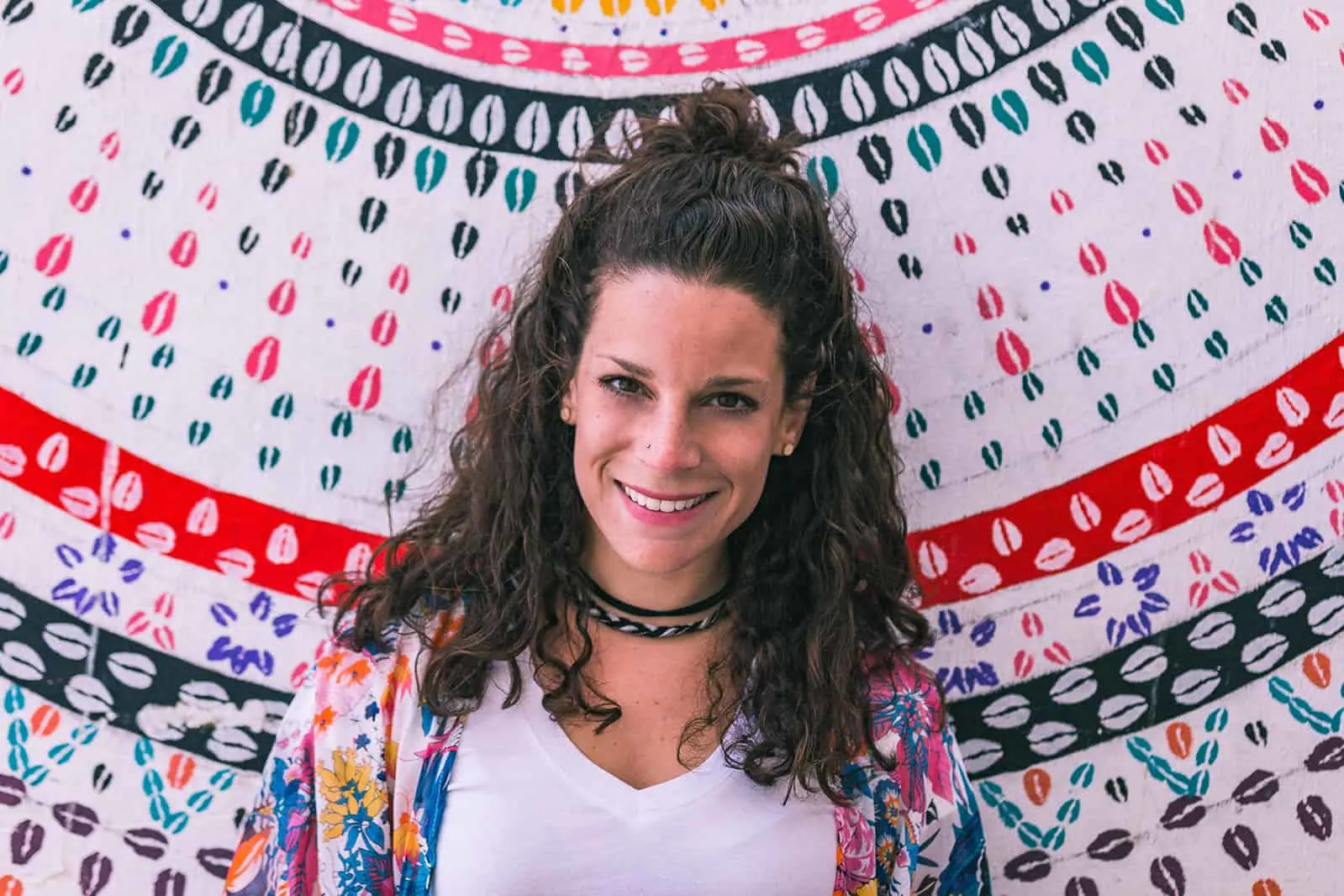 Nina Ragusa is an adventurer, messy bun master, breakfast fan, and full-time travel blogger. She's been abroad since 2011 and blogging on Where in the World is Nina? for nearly as long. Nina helps people like you move around the world while making money. She loves talking about how to work abroad and online to travel longer!