Hi Friend!
I'm so happy you've found me, welcome to Where in the World is Nina!
I hope you find my site incredibly useful, it's how this all started anyway, I just wanted to help a few friends do what I was doing, working while traveling the world. Next thing you know, this blog took off and is read around the world!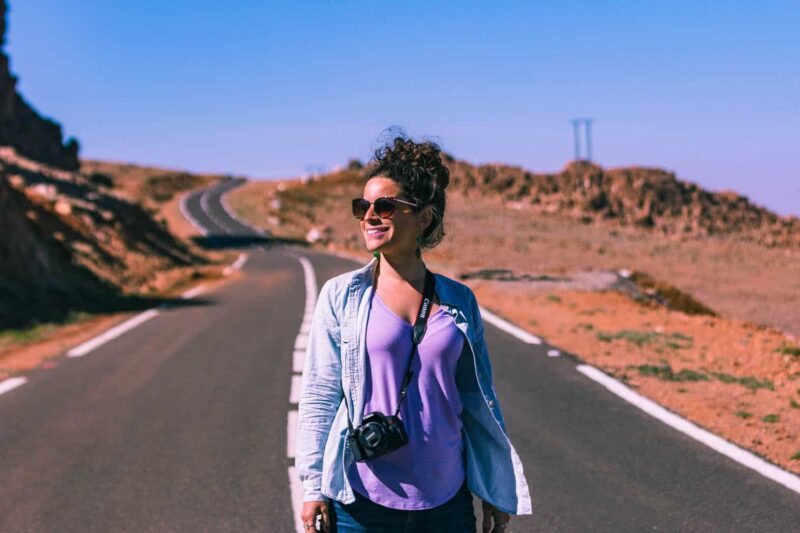 I've been traveling the world since 2011 and sharing my adventures and stories along the way. Here you'll find a plethora of information because I'm kind of a psycho about details. You'll find everything on how I started working abroad and remotely and how you can too, what my favorite adventures are around the world, and all the trip planning resources you can think of.
This blog started in my tiny bungalow in Thailand where I was supposed to travel for a year and then go home, back to "the real world" … whatever that is. I'm happy I never went back and honestly, I've been epically failing at the "American Dream" ever since. I live a simple life, I like to travel slow, I play with hula hoops, I live on coffee, wine, bread and cheese, and enjoy long walks on the beach and up crazy mountains too…
If you want to know a bit more about me and my story, this About Me page will help explain how I got here.
Otherwise, what are you hoping to get out of this site? Below are some things I'd love to help you with…
Your Shortcut Guide to Living Around The World
No seriously, I'm not joking!
I created the Live Around the World Shortcut just for YOU! It has quite literally everything you'd need to know about living this lifestyle, actually maintaining it, making money on the road, and all of the tips and knowledge that I've learned over the last 10 years.
No need to spin your wheels trying to figure everything out for yourself (which takes years btw), I got you! Live abroad like a pro from the start!