So—you're wondering how to get a job in Europe as an American because you want to get out of the US but don't want to drain your bank account in the process. I get it. I've been working abroad for over a decade, and while it's not for everyone, it's definitely for me!
Europe is a beacon for many who want to go abroad, and for good reason. It's (relatively) close, it's going to be the most similar feeling region in the world to back home, and, oh yeah—healthcare! What's not to like? Well, the visa situation is one aspect that can get a little tricky.
I won't lie to you. Figuring out how to get a job in Europe as an American is no easy task. It's not impossible, but it will take a little digging and a lot of planning to get your ducks in a row for your journey across the pond.
Luckily, I have a TON of resources for you to dig into as you consider if expat life is for you. This guide is the perfect starting place, and I've linked other useful info throughout. Let's get started so you can start living your European daydream ASAP!
How to Get a Job in Europe As An American
---
The number one thing to consider when searching for ways to get a job in Europe is the visa. While Americans and residents of many other countries can easily visit the Schengen area for up to 90 days, you need a visa if you plan on working. It's literally illegal to work in Europe without one.
Work visas are hard to come by in most European countries, and you'll likely need to have one in hand before you arrive at your destination.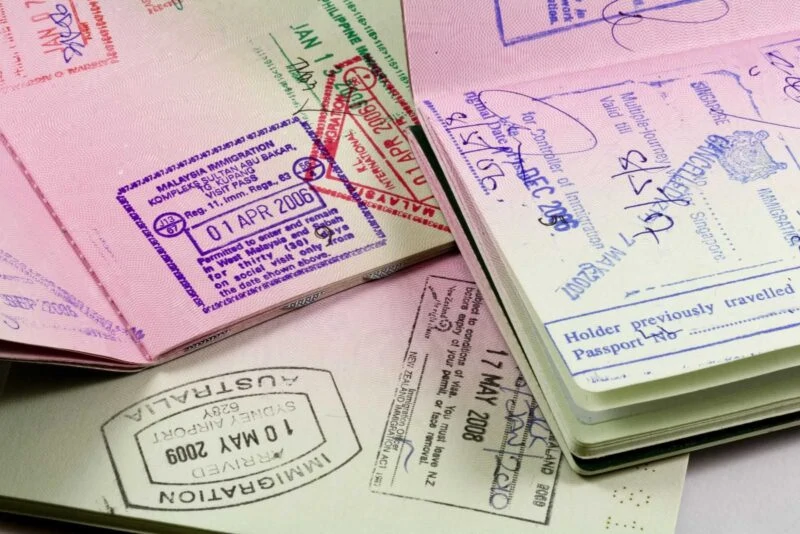 That being said, work visas are not impossible to get. With recent labor shortages and certain positions in high demand, you may have a shot at living your expat dreams in Europe!
I should also mention that visa requirements vary by country, and this is a general guide to Europe as a whole. I'll try to get as specific as I can when I can, but you will need to do a deep dive into whichever country you plan on moving to.
Don't get overwhelmed yet—I'm here to help. Also, wait for the end for some more tips and other ideas!
Popular Jobs Americans Do in Europe
You might be wondering what jobs are even needed, available, or popular for Americans to do in Europe.
Just like at home in the US, the jobs you can find in Europe typically revolve around your education level and experience. Unfortunately, you can't just head over the pond and become a doctor without actually going to medical school. Obviously!
Right now, many European countries are experiencing job shortages, so you'll likely have good luck finding a job and a visa to accompany it if you work in tech, finance, health care, and more. Again, it all depends on the country and which positions they need to be filled (more details on that below).
But it's not just skilled workers who can find jobs in Europe. There is also a need for seasonal workers, English teachers, and digital nomads to help stimulate the economy! Rest assured, there are plenty of options that basically anyone can do.
Your Shortcut to Living Around The World
No seriously, I'm not joking! This is the e-book I WISH I had when I started!
I created the Live Around the World Shortcut just for YOU! It has quite literally everything you'd need to know about living this lifestyle, actually maintaining it, making money on the road, and all of the tips and knowledge that I've learned over the last 10 years.
No need to spin your wheels trying to figure everything out for yourself (which takes years btw), I got you! Live abroad like a pro from the start!
What Options Do You Have For Getting a Job in Europe As An American?
You have about six general ways to get work abroad in Europe, but, of course, we will have to talk about the specifics for certain countries too. Let's break it down!
1. How to Get a Job in Europe as a Skilled Professional
Skilled professionals will have a much easier time getting a job in Europe, especially those who are experienced in a field that has a current job shortage. Work opportunities vary from country to country, but there are often vacancies in the IT, STEM, health care, education, engineering, and construction fields.
It's important to note that skilled work visas are generally only granted if the position cannot be filled by a native, so you should check out each country's government website to see which fields are currently offering skilled work visas.
The EU Blue Card is one of the most common work visas for skilled professionals seeking work in Europe. This is kind of like a green card in the US, and allows qualified applicants the right to live and work in a specific EU country.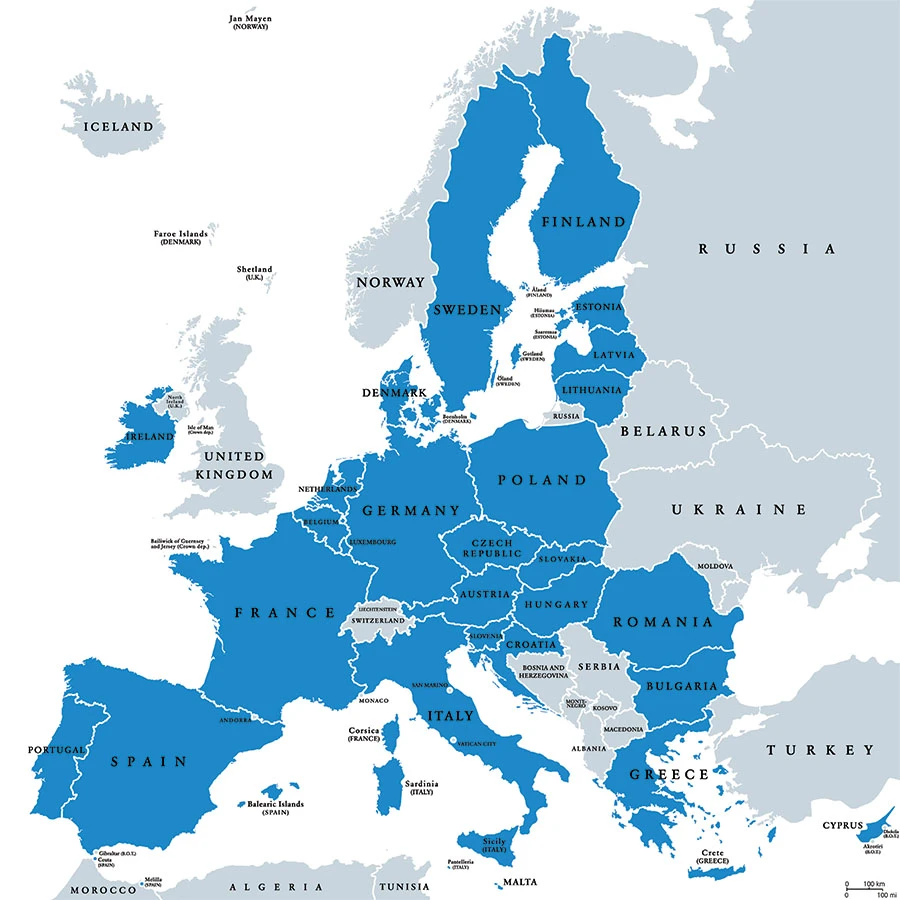 You'll need to have a job offer lined up with a good salary, plus proof of higher education or 5+ years of experience in certain fields. You can check out the EU Commission Job Board and specific government websites to find roles that are currently hiring and qualified for skilled work visas.
Another way to check for specific countries and what jobs for Americans are on offer is simply Googling "skilled work visa for *country name*" and see what they have listed on the government site. It's not officially called a "skilled work visa" everywhere so keep your eye out for other names of this type of visa.
Here are some specifics on certain countries…
The Best European Countries to Look For Work as a Skilled Professional:
Denmark
Denmark is one of the best places to look for work in Europe as an American. There is currently a huge need for workers in various professions, from science and engineering to electricians and bakers.
You can see a full list of wanted professionals on the Agency for International Recruitment and Integration (SIRI). There is one list for skilled work and one for people with a higher education. You will need a job offer from one of the industries on these lists before you can apply for a work permit.
Germany
Germany's newest visa, the 'Chancenkarte', or Opportunity Card, uses a point system to dole out visas for skilled workers from outside the EU. This new visa will be available in 2024, and it's perfect for skilled workers who want to figure out how to find a job in Europe.
The 'Chancenkarte' seeks to fill gaps in labor shortages, and points will be awarded to applicants based on a series of criteria, including language skills (German and or English), age (under 35), a university degree or vocational training, and professional experience (at least three years).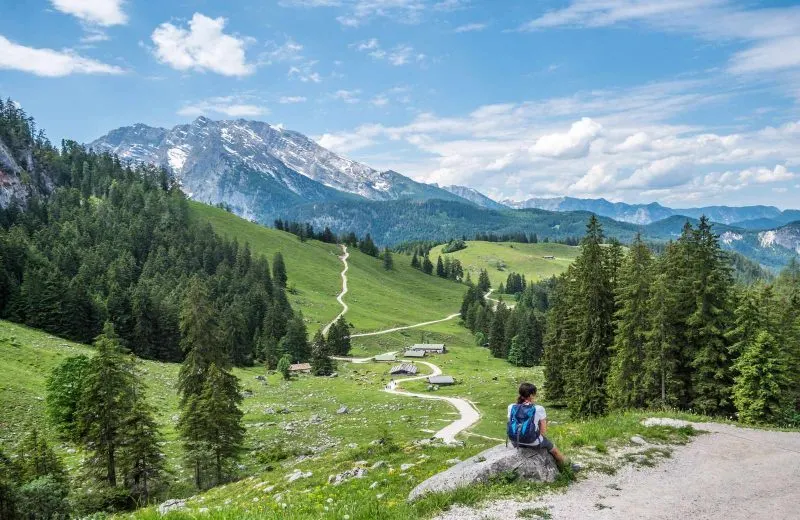 The best part about this new visa is that you'll be able to come to Germany and start looking for jobs – you don't have to have one lined up in order to receive a visa. Of course, if you want to start working right away you can apply for jobs before you enter the country.
Finland
If you want to get to Europe and start working ASAP, Finland may be your best bet. The new Fast Track service could get you a working visa in as little as two weeks (!!!). The caveat here is that you'll need to have a highly sought-after position, which is limited.
If you're an IT specialist, start-up entrepreneur, or in the top management position at a company, you (and your family) should meet fast-track requirements. Note that you'll need to have a job offer (with a pretty high salary) before you apply.
2. How to Get a Job in Europe on a General Employment Visa (Ireland)
If you don't qualify for a skilled work visa, fear not. There are other ways to get a job in Europe, even without a special skill set or years of experience in a certain field.
Most European countries only allow skilled workers to apply for hard-to-come-by-work visas. Luckily, there's Ireland.
Ahh Ireland. This is the only country in Europe that has a general employment visa AND a working holiday visa, which makes it especially attractive to Americans trying to figure out how to get a job in Europe – especially if you don't have a highly sought-after skill.
Ireland has two really great options for employment that require zero experience or skilled labor requirements.
General Employment Permit – Unlike the country's critical skills employment permit (which would be another "skilled visa" as we discussed above), the general employment permit is open to all occupations, with a few exceptions. All you need is an employment offer that meets the minimum remuneration requirement (usually €30,000 per year)!
Working Holiday Visa – Ireland is the only country in Europe to offer this type of visa for Americans. If you're currently enrolled in University or recently graduated, you qualify for a working holiday authorization, which allows you to work and travel Ireland for up to 12 months.
Resources:
RELATED: Working Holiday Visas for Americans and Other Ways to Work Abroad (That Nobody Talks About)
3. How to Get a Job in Europe at a Multinational Company
If you're working for a multinational company, you can check to see if there are any offices in Europe. If so, you may be able to get a transfer, help with visa paperwork, and aid in relocating. This all depends on your company, but it's definitely worth looking into!
Even if you don't currently hold a position at a multinational company, you can apply to a company that has European offices and then try to relocate. This is a bit of a long shot, but if you aren't super high up on the corporate ladder, it may be your quickest way to get a job in Europe!
English is a great asset to have when applying for a spot at European offices, but you'll need other qualifications, too.
Large European cities are a hot spot for global offices, and chances are, if you work for a large company, they probably have an office in London, Amsterdam, Paris, or other major cities.
Big names like Ticketmaster, Amazon, L'Oréal and more all have offices around the continent, so check if your current (or dream) company does too.
Remember that just because you work for a company that has offices in Europe doesn't mean you'll automatically be able to work there. You'll need to be approved for a transfer and obtain a visa, which are usually reserved for more skilled labor like developers or IT specialists.
That being said, this is a good way to get your foot in the door and something to work towards!
Resources:
RELATED: How You Can Work Abroad Without Experience So You Can Travel Longer
4. How to "Get a Job" in Europe as a Digital Nomad
If you're not familiar, a digital nomad is someone who works remotely on their computer, usually from awesome places around the world. Digital nomad jobs often include freelance writing, video editing, coding, customer support, teaching English – the list goes on and on.
Luckily, more and more European countries are offering digital nomad visas, so you could be making money from your laptop in Spain, the Czech Republic, Portugal, Iceland, Croatia, and an ever-growing list of other countries that are catching on.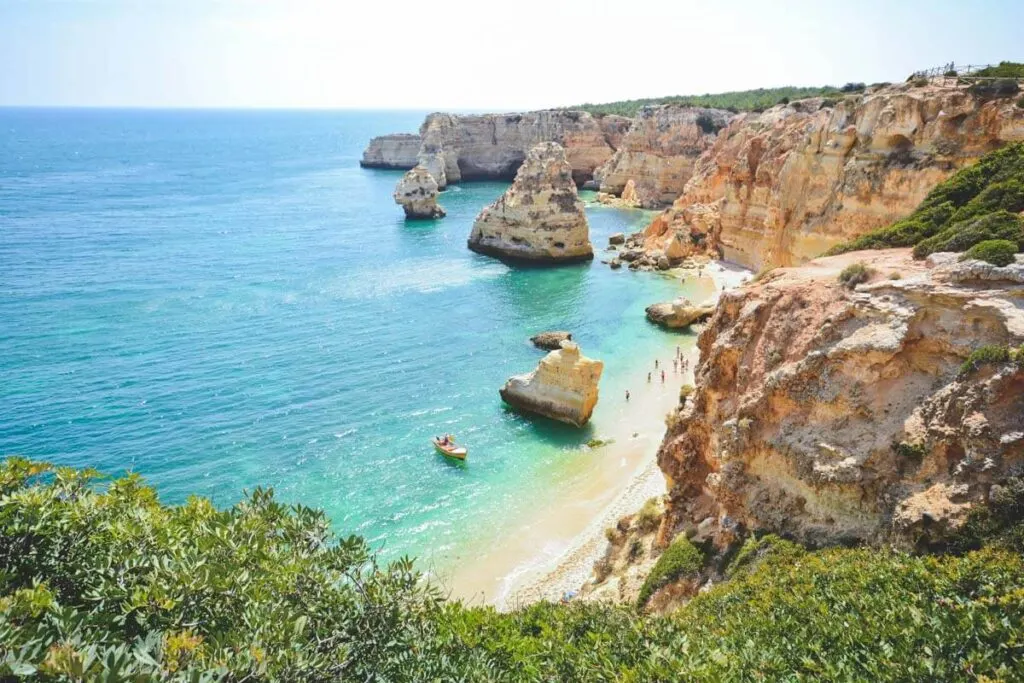 Note that most digital nomad visas require proof of a certain level of income, so you'll have to be somewhat established in your work to qualify for this type of visa.
Europe can be expensive, ya'll—but living on a budget isn't too far-fetched either! Still, you'll need to already be making some money online to get these visas.
Resources:
The Best European Countries for Digital Nomads:
Portugal
Portugal is one of the most popular places in Europe to post up as a digital nomad. It's cheap, it's beautiful, it has amazing food, and it's one of the few places where you can stay for longer than one year.
Portugal's Digital Nomad Visa is split into two sections. You can apply for the temporary stay visa if you plan on staying for less than a year, or the residency permit, which can be renewed for up to 5 years.
Another perk to this visa is that you can travel around the Schengen Area without an additional visa!
Estonia
Estonia has been ahead of the game when it comes to digital work, and they have two digital nomad visas available – one short-term (up to 90 days) and one long-term (up to 1 year). To qualify for either visa, you need to make at least €4,500 per month.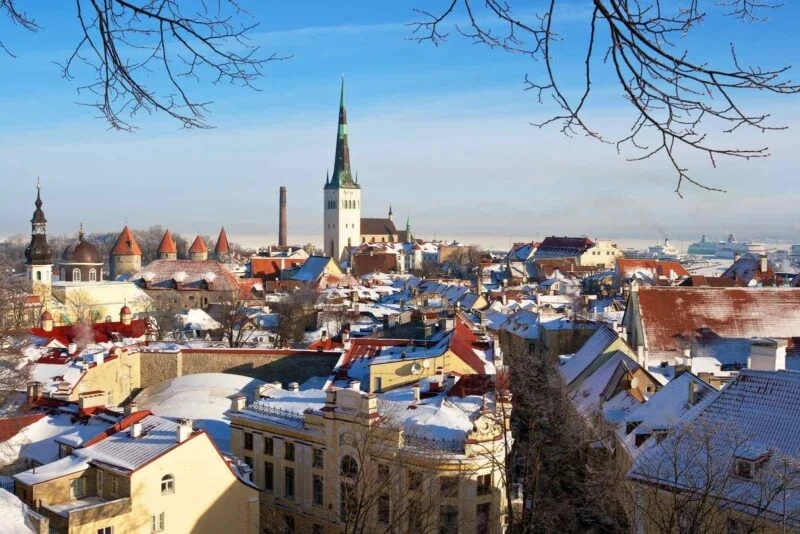 You can travel throughout the Schengen Area with this visa, but Estonia has plenty to offer for digital nomads in terms of underrated scenery, modern co-working spaces, and clean air.
You can't extend either of these digital nomad visas, but you can apply for another one while you're there if you want to stay for longer.
Norway (Svalbard)
Norway's Svalbard Archipelago is one of the most unique places in the world for many reasons. It's a dream destination located in the Arctic Circle above Europe's mainland, and it's one of the only places in the world where you can visit and work without a permit.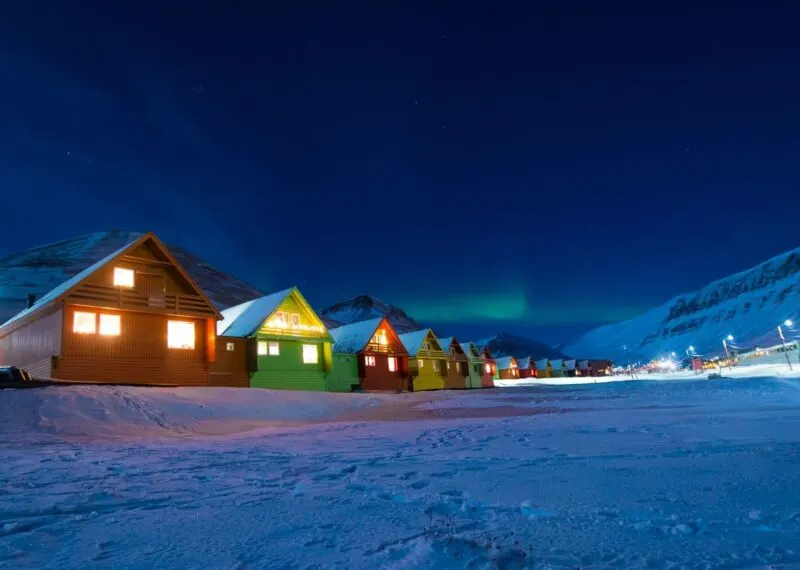 Anyone can come here to live and work, regardless of their nationality. If this sounds way too good to be true, it kind of is. This is one of the most expensive places to live in the world, and it's pretty dark and cold for a lot of the year. But hey – if you're looking for something unique, this is it!
Note that you will need a valid Schengen visa when traveling from mainland Norway or the Svalbard Digital Nomad Visa. You could also look into getting a Norway Independent Contractor Visa if you want to work from other parts of the country (valid for up to 2 years).
Malta
Even if you can't secure a job at a physical location abroad, if your company lets you work 100% remotely, you could still have a chance at living your European dreams in Malta.
Malta offers a Nomad Residence Permit, which allows foreigners to work for a company outside the country. You'll need to show proof of your employment and your salary (at least €32,400 annually) to qualify.
The time difference might affect the viability of this option, but if you have flexible hours, you'll be good to go! Digital nomads and freelancers are also covered on this visa.
RELATED: Becoming A Digital Nomad: Realities & Resources
5. How to Get a Job in Europe on a Short Stay / Seasonal Work Visa
If you're not planning on moving to Europe for the long haul but still want to live and work here for a while, you should look into obtaining a short-stay visa or a seasonal work visa.
There's usually a pretty high demand for seasonal workers across Europe. Whether you're giving ski instructions in the Swiss Alps or serving up drinks on the deck of a yacht, seasonal work is a great way to experience a new country while making some cash.
Seasonal work obviously depends on the seasons and place. But for the most part, you'll have the best chances of securing work during the summer and winter.
During the summers, you'll likely find work in the tourism/hospitality industries. Think mixing drinks on the beach or waiting tables in popular cities. Winter, on the other hand, offers seasonal jobs almost exclusively for winter sports. Think of giving ski instructions or serving beer in an après ski bar in the Alps.
You might also find seasonal work in Europe during the shoulder seasons, though this is more likely to be farm work or agricultural jobs that don't pay as well.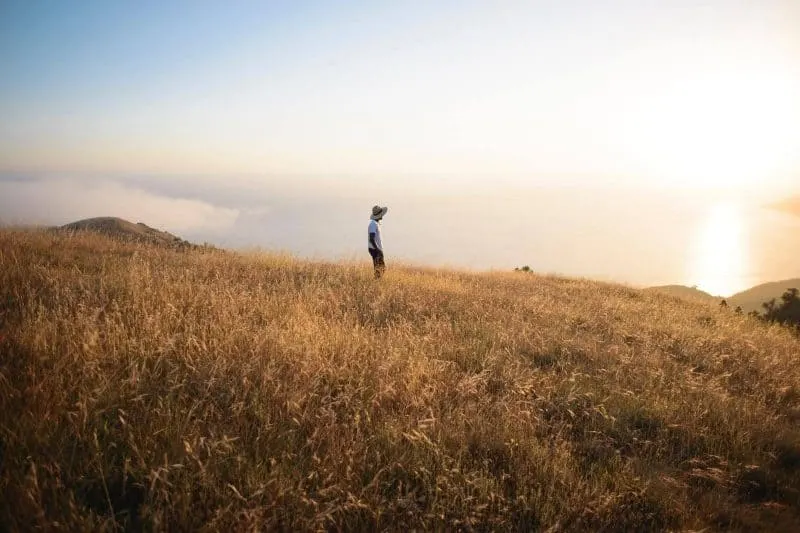 Some countries also offer short-stay visas, which allow you to stay and work for a predetermined period (usually less than a year). This is pretty much the same as a seasonal work visa, but your job doesn't depend on the season (like an Au pair or English teacher).
As with most other jobs, the visa situation varies from country to country, and you'll need a visa in hand before setting sail.
Resources:
The Best European Countries to Look For Work as a Seasonal/Short Stay Worker:
United Kingdom
The UK has several short-term visas available to Americans who want to get a job in Europe. The most common of these is the Seasonal Worker Visa, which allows you to live and work in the UK for up to 6 months.
If you're a dancer, actor, musician, or other type of performer, you could look into the Creative Worker Visa, which allows you to stay and work for up to one year.
Like most work visas, you will need to have a job lined up before applying.
Portugal
Portugal also has a Short Term Work Visa, which allows you to live and work in the country for a season (several months).
You will need to have a job offer and contract to obtain the visa, but once you arrive, you'll be able to work for more than one company – so long as it's a seasonal job.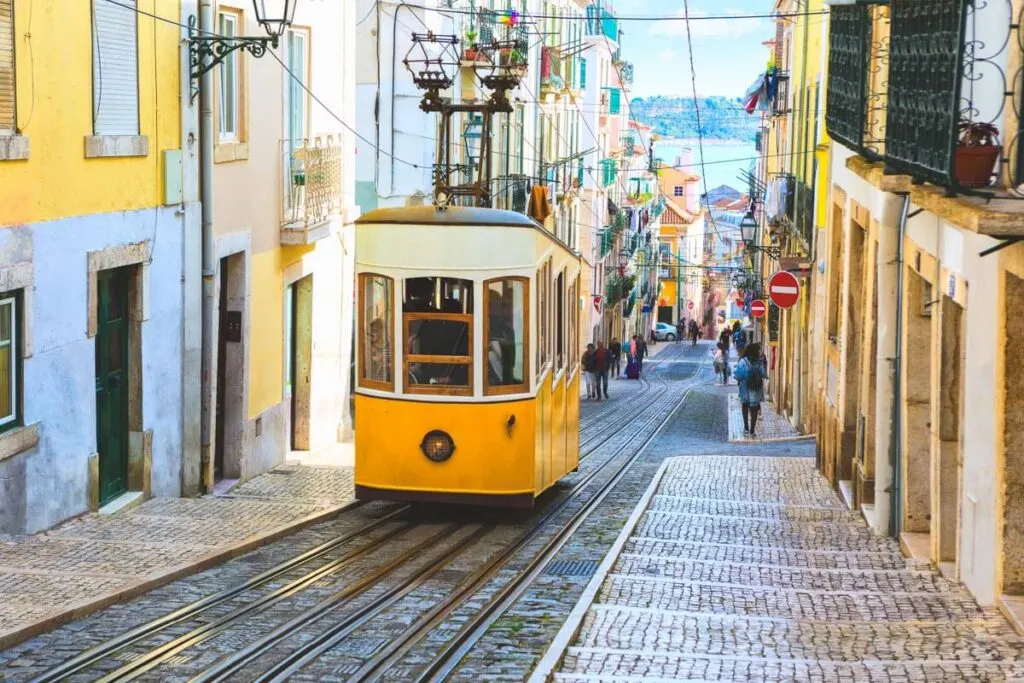 France
France is another great place to pick up seasonal work. You can apply for a multi-year residence permit as a seasonal worker, which allows you to work for up to 6 months a year.
This is one of the better seasonal work permits in Europe because it's valid for up to 3 years, with the option to renew it after that. Of course, you'll need a job offer to apply for the visa, and you'll also have to prove that you commit to maintaining your home abroad (aka there is no path to permanent residency).
RELATED: 17+ Seasonal & Temp Jobs That Could Get You Abroad Faster
6. How to Get a Job in Europe Teaching English
If you're wondering how to get a job in Europe as an American, one of the quickest ways is to become an English teacher. That sounds a lot more daunting than it actually is – I promise. Teaching English abroad is the first travel job I ever had, so it will always have a special place in my heart.
It's true that a lot of people in Europe speak great English, but there are still some spots where English teachers are needed – and that's where you come in.
First, you'll need to get your TEFL (teaching English as a foreign language) certification. There are plenty of awesome online courses you can take, and once you're certified, you can hop on a plane and start your dream life!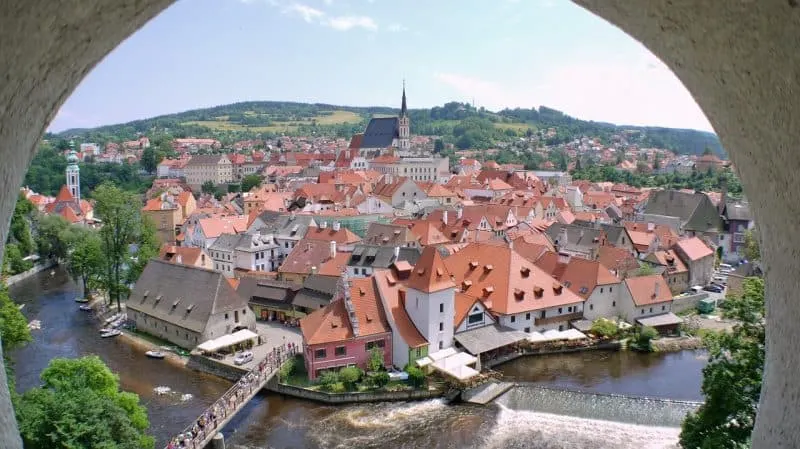 Well, no, not quite – but you're so close! Before you can obtain a visa to teach English in Europe, you'll need to secure a job offer. There are various countries where native English teachers are highly sought after, including Spain, the Czech Republic, and Poland, among others.
Most contracts are valid for 4-5 months, with 25-hour work days 4-5 days a week. Of course, this is just the average – your specific job might be a bit different. Pay-wise, you'll probably earn anywhere from €1,000-1,500 per month, so keep that in mind as you're searching for places to live.
Resources:
The Best European Countries to Look For Work as an English Teacher:
Czech Republic
The Czech Republic is a great spot to teach English. The cost of living is relatively low, and there's still enough demand that you'll likely be able to find a job relatively easily.
You might find work at a school tutoring individuals or teaching entire groups, or you could look at the private sector and work for a company that offers English lessons to their employees.
Read all about teaching English in the Czech Republic if this feels like a good fit!
Spain
Spain is another good option if you want to teach English in Europe. English literacy is a common requirement in public schools, which means they have a need for teachers like you!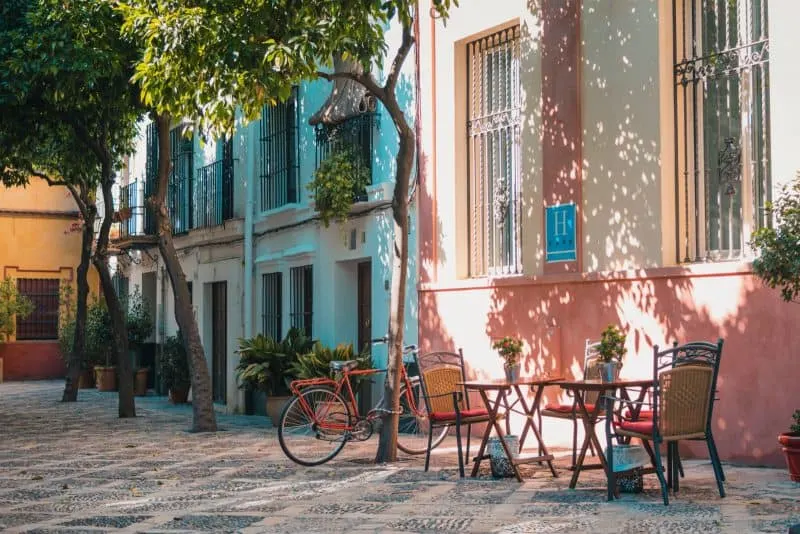 Teaching jobs are quite competitive in Spain, so you'll need a bachelor's degree (in what, it usually doesn't matter), along with your TEFL certificate.
You can learn more about teaching English in Spain here.
RELATED: 19 of The Best Countries to Teach English Abroad: Salary vs Cost of Living
Make Sure You Choose The Right TEFL Program!
There are tons of TEFL programs out there and it's hard to sift through which are actually worth it! In fact, I nearly got screwed out of my TEFL certificate! And I paid WAY too much for it too. 😭Luckily I got you covered. Check out the best and cheapest online TEFL programs so you can teach English around the world and travel!
Where to Look for Jobs in Europe
I highlighted some great places to look for jobs in Europe under each category, but if you want a nice organized list, I've got you.
If you're currently working for a multinational company, you can reach out to your employer to see if any positions are available at a European office. You can also browse Linkedin to see available positions at other companies.
Whether you've already completed a TEFL course or if you're just getting into teaching English as a second language, you'll find jobs available in several countries across Europe. Check job boards like Serious Teachers, Dave's ESL Cafe, and ESL Employment for open positions.
General Visa Requirements for Getting a Job in Europe
While visas differ greatly from country to country, a few things are always the same. I'm talking paperwork. Lots and lots of it!
Here are a few of the common requirements for getting a work visa in Europe:
Verifiable employment contract with a company that is allowed to hire foreign employees
Proof of accommodation (rental lease or proof of property sale)
Language proficiency (in English and possibly some knowledge of the native language as well)
Minimum salary requirements
Medical insurance or funds to purchase a local healthcare surcharge
Passport valid for six months after planned departure date
Photo(s) of yourself (usually two passport-sized photos)
Certificate of a criminal record
Proof of education and/or training certificate
Tips on How to Get a Job in Europe
Now that you have an idea about how to get a job in Europe and what sort of visa(s) you might qualify for, I've got some tips to help you succeed. With that said, these are some tips you can use overall but always double-check the country you're going to for specifics.
Update your resume
This really goes for any new job you're applying for, so dust off the old CV, and let's polish her up. There are a few differences you should make when making a resume for European jobs.
CVs in Europe are often less formal and include a recent photo of the applicant. Of course, you'll also want to tailor your resume to the job you're applying for and showcase your language skills (bonus points if you speak the local language).
Only apply for jobs you qualify for
This one may seem a bit obvious, but it's worth mentioning. Many of the jobs available to foreigners in Europe are for skilled positions. Pay attention to all requirements for positions, including the degree requirements, language skills, experience, and soft skills demanded.
You'll likely have more than a few competitors vying for the same job, so you need to meet ALL of the requirements when applying.
Avoid scams
Lots of people want to know how to get a job in Europe as an American, and unfortunately, this creates the opportunity for scammers to make some money off of unwitting job seekers.
If something sounds too good to be true, it probably is. So listen to your gut. You should also try to stick to government websites when seeking info on visas and info about jobs that work for each type of visa.
Get your paperwork in order
Visa paperwork is no joke. It's actually a huge pain in the @** if I'm being honest. You'll likely have to submit all sorts of documents, including proof of an employment offer, photos, proof of academic qualifications, and more.
I recommend keeping digital and physical copies of everything you need, just to be extra safe and prepared. You don't want to get denied over silly bureaucratic nonsense!
Purchase travel insurance
Most visas also require proof of insurance, and you don't want to travel without insurance anyway! I use Safetywing and love it – It's affordable, versatile, and it's great for stays both long and short!
These Are Too Hard! I Want an Easier Job in Europe!
Listen, I know, I know—I just threw so much info at you, and let's be real, a lot of these visas are a bit difficult and apply to small pools of people. If that's you—HELL YEAH! I'm so happy that you finding a path to get work in Europe as an American!
For the rest of you who might not have some of the special skills needed for some of these visas—get the digital nomad visa! If you find work online, you can still LIVE in Europe, but you won't be able to work there. Which really doesn't matter as long as you're making money somehow, right?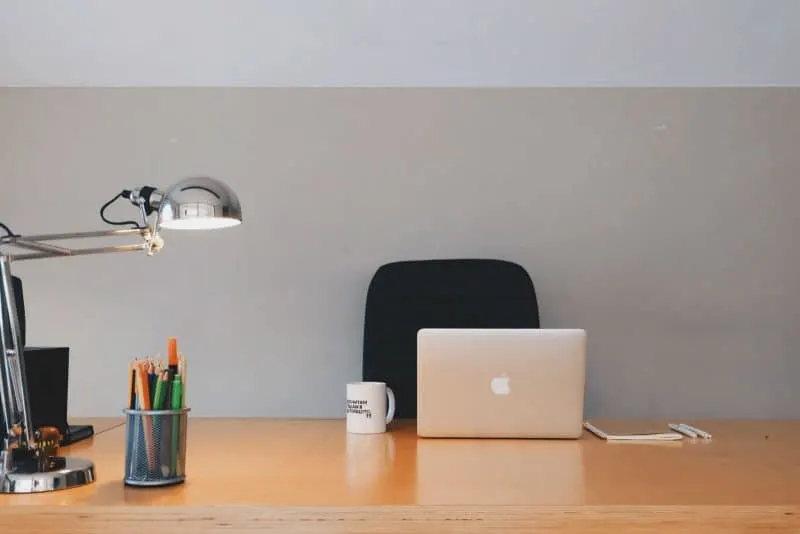 You'd be surprised by the amount of digital nomad jobs there are. Don't think you need tons of experience or anything, either. Hey, I'm a digital nomad, and I had literally ZERO skills when I started! I taught myself everything and started as an online English teacher and a freelancer.
Seasonal work is also decently easy, but you could actually just hop around, as well! Like with almost no visa worries at all, but that's a whole other story! Read this on other visas for Americans.
If you're like, dude, no way, I STILL need something even easier, I might still have something for you! It's not really a job, and you're not going to get paid, and you're not going to get a special visa or anything either, but what if I told you that you can get free rent and maybe even food while traveling Europe?
Did I pique your interest a bit? Awesome! There are TWO ways to make it happen:
*FREE* ACCOMMODATION TIP: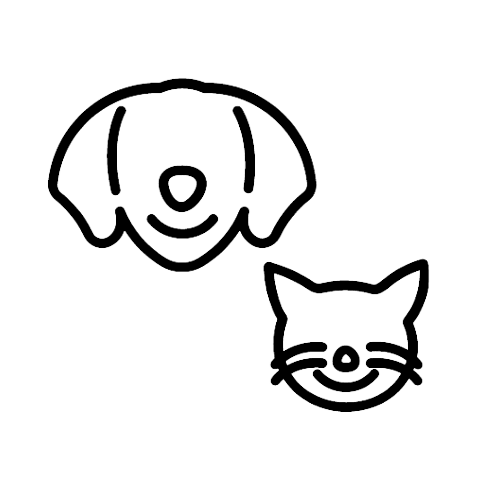 Get FREE accommodation by house and pet sitting around the world! Use this link for a discount (auto-applied at checkout). Not sure if this is for you?
➡️ Check out this review to read more about it.
---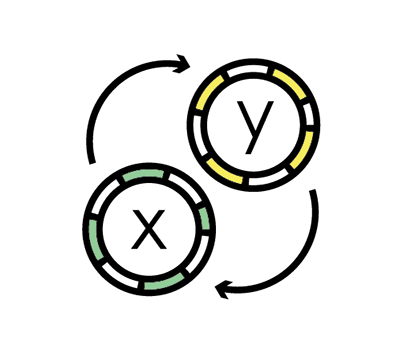 Get FREE accommodation and immediate local friends! Trade some of your skills to help a local and get a free room (and sometimes food and activities too!). You can do this around the world! (Code: nina10 gives you a discount!) Not sure this is for you?
➡️ Check out this review to read more about it.
I hope this helped you figure out a bit more about how to get a job in Europe as an American!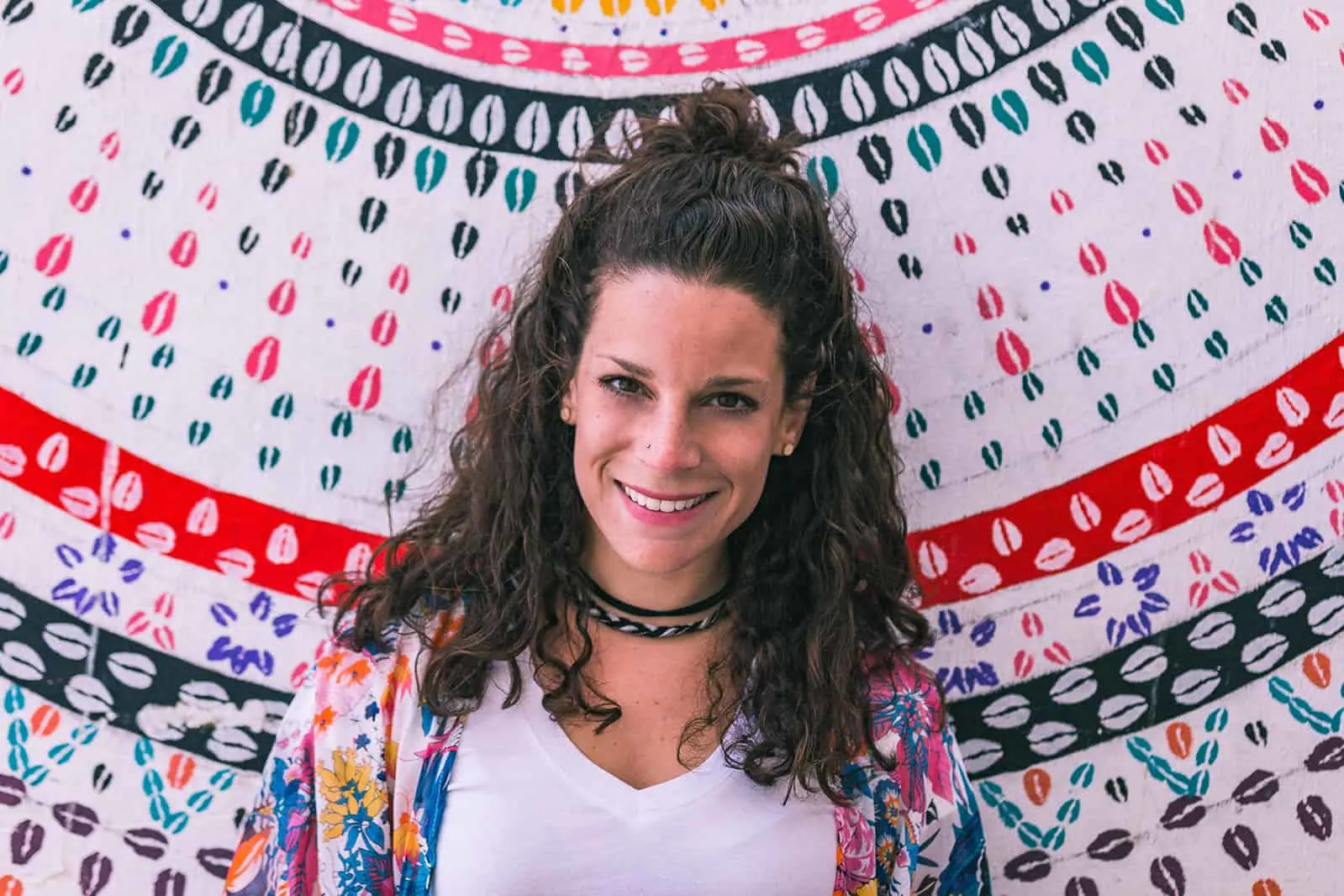 Nina Ragusa is an adventurer, messy bun master, breakfast fan, and full-time travel blogger. She's been abroad since 2011 and blogging on Where in the World is Nina? for nearly as long. Nina helps people like you move around the world while making money. She loves talking about how to work abroad and online to travel longer!