This guide to how to work in the UK is authored by Nina Clapperton.
Living and working abroad is one of the best things you can do.
Not only does it help you find out more about yourself, but it also looks incredible on your resume. In the current job market, employers love having employees with a wealth of experience both in their work and in their lives.
As a booming hub of industry with many types of jobs on offer, you're sure to benefit from your experience in the UK. You'll make incredible friends, learn about delicious British food, and get to work amongst historical buildings.
However, there are some obstacles you need to overcome before you can work in the UK, like getting that work visa. So here are some helpful tips on how you can work in the UK as a foreigner, whether you're American or from somewhere else in the world.
What It's Like To Live and Work in the UK as a Foreigner
If you've been to London, you'll have some fantastical ideas of what it's like to work in the UK. You'll see fancy people in suits laughing at pubs at lunch with a beer in hand, or jetting off to the theatre in the evenings.
But it's not all glitz and glam. I've lived in England and Scotland, and worked in England. My time wasn't exactly the London fantasy I'd expected. There are definite pros and cons to living in England.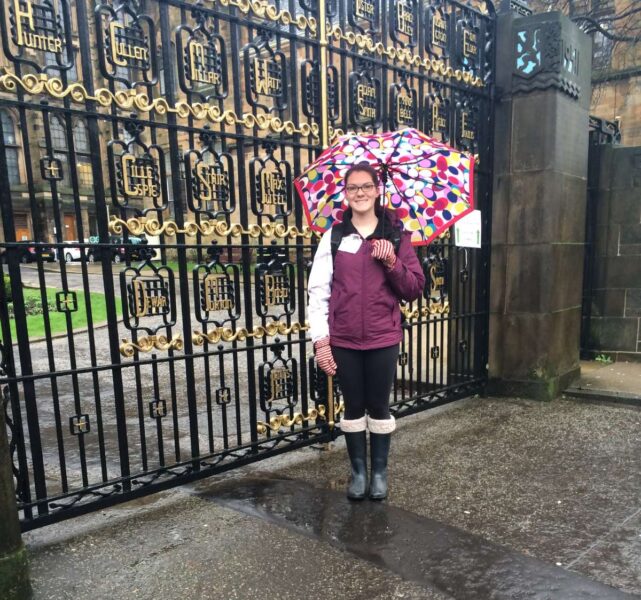 The main pro is the weather. While it is often overcast or drizzly, the temperature remains mild all year round. In winter, I could walk around in a dress with no tights and not freeze to death. Coming from Canada, that's a feat!
The people are mostly friendly, but you will face xenophobia in the workplace. When I would try to apply to internships as part of my Masters, many companies would deny me without even reading my resume, where I clearly stated that I have a valid work visa for the UK. They assumed I would need sponsorship, which they weren't prepared to do.
Although I did two degrees in the UK, they often assumed that my knowledge would be foreign – even though I was born and raised in Canada, which is remarkably similar to the UK's style of work and education.
Another con is that you have to work in the south. I made wonderful northern friends who noted this all the time: the best jobs are in the south of England, Scotland, and Wales. And when you move for those jobs, your accent will get mocked.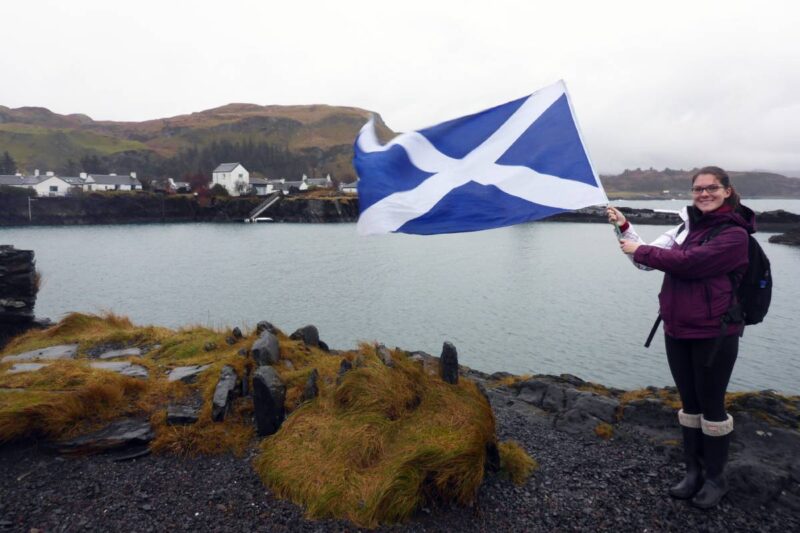 There has been a shift in British society in recent years to start opening up northern offices (partially due to the cheaper land). Hopefully, we'll see a shift in the future. However, working in the UK is an incredible experience.
You get 4+ weeks of holiday time off, even at a basic job. There is free healthcare with the NHS. And most jobs are very accepting of mental health needs.
Plus, you're so close to Europe that with Ryanair and EasyJet discount flights, you can spend every weekend exploring the EU without breaking the bank!
Ultimately, I have to say I love the UK. It doesn't hold my heart as much as living in New Zealand, but if I had to choose between working in the US or Canada or the UK, I'd choose the UK every time! That's why I've had 3-4 different visas to study and work in the UK!
Who Has the Right to Work in the UK Without a Visa?
In order to be eligible to work in the UK without any form of visa, you will need to be a British citizen. Post-Brexit there have been changes to the UK law that no longer allow EU citizens to work in the UK without a visa. However, an exception is made for individuals who lived in the UK before the determination of Brexit.
These individuals would need to have applied for "settled status" before June 30th, 2021. This would allow them to live and work in the UK like a British national.
How to Work in the UK if I'm not British
I'm not British either, and I was able to live, study, and work in the UK! If you do not have the right to work in the UK as a British citizen, then you will need to apply for a visa.
This isn't a one-size-fits-all visa situation. You'll need to go through the 27 visa options for working migrants from the UK government. That sounds like a hassle, right?
Let's save you some time and I'll break down the most common work visas for you so you can figure out how you can get a job in the UK as an American or Canadian. No matter where you're from, there are options for you to work in the UK. And I'll help you find them!
Types of UK Work Visas (And Who Can Get Them)
UK Ancestry Visa
The UK Ancestry Visa is unique in that the requirements are about your family members and not about you. This visa recognizes that many individuals were displaced during the World Wars and had to leave the UK to go to one of the Commonwealths. Now their offspring can apply to regain their British citizenship.
For example, my great-grandparents are British citizens that had to flee during World War 1. While they have passed on, my grandmother or my father could apply for this UK Ancestry Visa. However, since I am a great-grandchild, I cannot apply.
If my father got this type of visa and then got residency, I could then get sponsored by him. However, this is not an easy method for someone like me to work and live in the UK.
Countries: British Commonwealth countries like Canada or be a British national overseas.
Requirements: At least one of your grandparents or parents was born in the UK before 1922. They can be deceased, but they must either be biologically related to you or have been your adopted family.
Limitations: You can only stay for 5 years on this visa; however, you can then apply for permanent residency. You can live, work, study, and bring your spouse/children with you.
Cost: £516
Skilled Worker Visa
The Skilled Worker Visa allows individuals to be sponsored by a company to come and work in the UK. The company must have offered you a confirmed job offer before you can apply for this visa, as you will need them to sponsor you.
Not all jobs qualify for this type of visa. Some that do are: police officers, health care practitioners, scientists, engineers, IT professionals, psychologists, solicitors (lawyers), and journalists.
You can check if your job is applicable here.
Countries: All.
Requirements: Must have a confirmed job offer in an applicable sector.
Limitations: Lasts up to 5 years, then you can apply for permanent residency. You'll need to prove your English fluency. This visa expires if you change employers.
Cost: In some cases, your job will pay this for you. Ranges from £610 to £1,408
Intra-Company Visa
Note that the Skilled Worker Visa is different from the Intra-Company Visa. The Intra-Company Visa allows you to work at your foreign employer's UK branch. The applications are very similar, but in this case, you would be working for a company that you have already worked for abroad.
My mother and step-father used this visa to work for a Canadian banking company in the UK for six months. Their employer paid the application fee and sponsored them to arrive.
It allowed them to use the NHS, but they could not use other benefits and they were not eligible to settle permanently, even after 5 years on the visa.
Youth Mobility Scheme
The Youth Mobility Scheme Visa exists in Commonwealth and British territories to allow for temporary working abroad. It has different names in different countries, such as the Working Holiday Visa in New Zealand.
I have used this type of visa as a Canadian to work abroad in Commonwealth countries for up to two years. It allows you to work like you're at home, but to gain the experience of living abroad.
This visa is an excellent opportunity for young people to get a taste for living abroad in a less complicated fashion than with mainstream work visas. I highly recommend everyone do them at least once if you can!
Countries: Australia, Canada, Monaco, New Zealand, San Marino, and Iceland. You can apply for the ballot version if you are from Hong Kong, Japan, South Korea, or Taiwan.
Requirements: Be 18-30 years old when you apply. Have £2,530 in savings to support yourself if you don't get employment. Be from an eligible country.
Limitations: Live and work for up to 2 years in the UK. You can be self-employed, study, or work in jobs. However, you cannot bring family, extend your stay, or have a "permanent" contract exceeding the 2 years of your work. Once you have this visa once, you can never have it again for the same country, even if you only stay for 1 of the 2 years initially.
Cost: £244 for the application.
RELATED: Working Holiday Visas for Americans and Other Ways to Work Abroad (That Nobody Talks About)
Health and Care Worker Visa
This visa is specifically designed for health and care workers. This includes any type of doctor, nurse, social care worker, medical supplier, or other health professional.
Much like the Skilled Worker Visa, you will need a confirmed job offer before you can apply for this visa.
Countries: All.
Requirements: Must have a confirmed job offer by an applicable healthcare company.
Limitations: Stay up to 5 years, but expires if you move companies. You can bring your spouse/children. Option to apply for permanent residency after 5 years.
Cost: £232 to £464, depending on the length of your visa.
Global Talent Visa
This visa is similar to one offered in the US for talented individuals. It is used to allow leaders in the fields of arts and culture, technology, or academia to immigrate to the UK to better British society.
To apply, you have to get an endorsement first that proves that you are actually a leader in this industry. Alternatively, you can have won a prize that proves your standing in the industry.
Countries: All.
Requirements: 18+. Show your leadership in arts and culture, digital technology, or academia/research.
Limitations: Live and work for up to 5 years. You can continually extend this visa or apply for permanent residency.
Cost: £608
Tier 4 Student Visa
Tier 4 Student Visas aren't meant for people hoping to work in the UK as a foreigner. They are meant for individuals to study in the UK.
I got a Tier 4 visa to do my Masters in Publishing Media in Oxford in 2019. With this visa, I had the rights of a UK citizen to use the NHS (because of a health surcharge that you have to pay with your application), vote in the election for Prime Minister (because I'm a Commonwealth citizen and had resided in the country for 4+ months), and could work on top of my studies.
This visa limits how much you can work. You are not able to accept full-time employment during your school semesters. This allows students to take on part-time jobs to help them pay for their studies. In the summer, they can take on full-time employment.
However, if – like me – you have to write a dissertation or thesis during the summer, this counts as "term time", and means you cannot accept full-time employment.
It's a frustrating hold-back that prevented me from getting a full-time job that would allow me to afford to stay in the country for the summer as I did the very limited work (i.e. 1-2 days per week) on my studies throughout the summer.
So this visa shouldn't be your primary choice if you are planning to work in the UK as a foreigner, but it can help you earn an income as you study, and get your foot in the door for future UK employment.
Countries: All. Commonwealth citizens only need this visa if their course is longer than 6 months or if they plan to work.
Requirements: Must have an offer to attend a British school, have enough money to support yourself for base necessities, be fluent in English, and have parental consent if you are under 18 years of age.
Limitations: Can only stay in the UK for the duration of your course plus 2 years. You can extend the visa or switch to a Graduate Visa. You cannot come to the UK more than 1 month before your course starts. To work, your course must last longer than 1 semester (i.e. no study one-term study abroad students can work with this visa).
Cost: £348
RELATED: Tips for Studying Abroad
Graduate Visa
The Graduate Visa is a new thing in the UK that didn't exist when I graduated with my Masters in Oxford in 2020. It saves foreigners like me who studied in the UK from having to figure out how on earth they can stay and get a job in the country they were educated in.
With this visa, you can stay for at least 2 years after you graduated from your course.
Countries: All.
Requirements: You must have a Student Visa or Tier 4 Student Visa to apply.
Limitations: You can work and be self-employed, but cannot be a professional sportsman. You can only study with this visa if your course is not applicable for a student visa. Lasts 2 years, unless you have a PhD, in which case it lasts 3 years. Not long enough to get permanent residency once it expires.
Cost: £700
Temporary Seasonal Work Visa
Like America, the UK has an option for seasonal workers to get temporary work visas that allow them to earn an income for part of the year. You can only get this type of visa if you are working in agriculture or pork butchery for up to 6 months.
This visa ensures that farmers across the UK have access to workers during harvest periods. However, these visas have more limitations for work. There is no minimum payment that you must be given for this work, unlike other visas.
Countries: All.
Requirements: Must have a confirmed sponsorship letter from an employer.
Limitations: You cannot accept any permanent jobs or do any additional jobs other than the one you were sponsored for. Family cannot accompany you. Can only stay up to 6 months.
Cost: £244
RELATED: 17+ Seasonal & Temp Jobs That Could Get You Abroad Faster
Quick Guide to Other UK Work Visas for Foreigners
The Minister of Religion Visa is applicable for anyone offered a job in the faith community.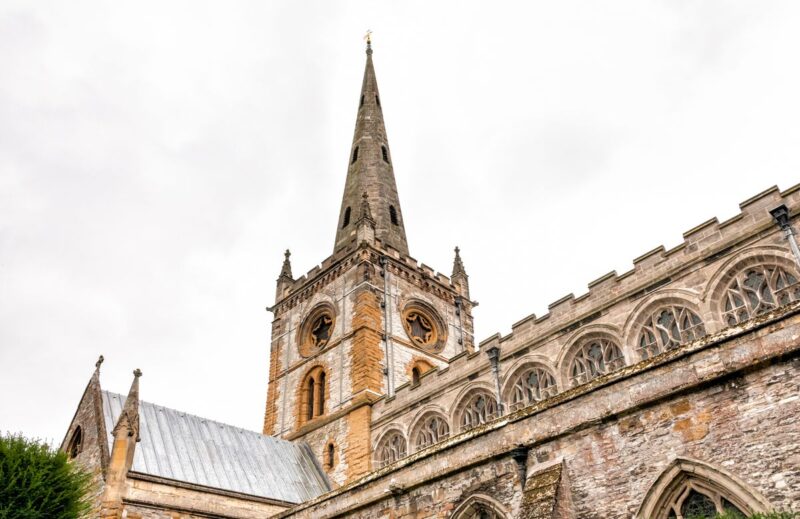 The International Sportsperson Visa allows elite sportspeople or coaches to move to the UK and work. It is typically used for elite sports companies.
There are a variety of other temporary work visas available. They are for charity workers, creative workers, government exchanges, religious workers, and international agreements.
If you start your own business and don't have sponsorships, you can apply for a Start-Up Visa or Innovator Visa. There are also Entrepreneur and Investor Visas to help burgeoning start-ups.
Do I Need To Be Sponsored to Apply for a Visa to Work in the UK?
Maybe! It depends on the visa that you are applying for. For a general work visa, yes, you will need sponsorship from a company that has offered you a position.
However, many start-up visas don't require this kind of sponsorship.
Student-related visas require acceptance from a university in the UK but do not need sponsorship from an employer.
A Youth Mobility Scheme visa does not require any sponsorship.
Types of Jobs for Foreigners in the UK
There are a lot of different jobs in the UK for foreigners. Many foreign students, once they graduate from their course, continue working in whatever field they studied.
In my case, since I got a Masters in Publishing Media I worked for a publishing firm in the UK during my schooling. Had the pandemic not cut off my visa early, I would have stayed and worked in publishing or marketing.
The only limitations of what type of jobs foreigners can have are your visa type and your skillset.
RELATED: How You Can Work Abroad Without Experience So You Can Travel Longer
What You Need to Know Before Working in the UK as a Foreigner
Minimum Wage
The UK has two types of wages: the National Minimum Wage and the National Living Wage. The minimum wage is the lowest an employer can legally pay you. It varies by age and working area. You cannot be paid less than this amount for working in any job.
The Living Wage, on the other hand, is a calculation based on what people need to actually live in the UK. This number changes every year. Many people say it is still too low to live on, but it is much higher than the minimum wage.
These costs also vary depending on your age, as it is expected that older individuals need higher wages to support families. As of April 2022, the National Minimum Wage is £4.81 if you are under 18, or £6.83 if you are 18-20. The National Living Wage is £9.50 for individuals 23+.
Labour Laws
Labour laws in the UK mean that you cannot be legally required to work more than 48 hours per week; however, 35-40 is more normal. Employees can choose to work more.
Language Requirements
British jobs require fluency in English, both written and verbal. Many jobs have tests to ensure that your fluency is up to par.
UTR Number
To work in the UK, you need a tax number. This is known as your unique tax reference (UTR) number. It's a 10-digit social security style number. You will need to apply for this BEFORE you start work.
CVs and Cover Letters
British people are very strict about CVs and cover letters. They expect you to write within the British style. If you are unfamiliar with the British style of CV and cover letter, click here to learn more.
You'll also need to learn the particulars of how to sign off an email, as using the wrong term (i.e. cheers vs. regards) can get you black-balled.
Opening a UK Bank Account
Opening a UK bank account is one of the most stressful experiences I've had in my life. You will need proof of address, proof of income or a certified letter from your school, your passport, and a whole host of other documents they won't tell you about until you arrive at their offices.
They will not allow you to open a bank account online ahead of time. Prepare yourself to have to go to the bank at least three times to open an account as a foreigner.
Paid Time Off
One of my favorite things about working in the UK as a foreigner is that I got SO much time off! Compared to the measly two weeks you get in the US or Canada, working in the UK is a traveler's dream!
The UK has a base of 4 weeks of paid holiday leave for full-time employees. Many of my friends have worked at jobs for 1 year and have already increased to 6 weeks of annual leave.
This makes it so much easier to travel while you live in the UK. It also creates a better work-life balance. This is on top of holidays and snow days (which happen pretty frequently in winter, as the UK can't handle a dusting of snow).
How to Find Jobs in the UK as a Foreigner
The best way to find a job in the UK is via online job postings.
These are the best sites to find work in the UK:
Best Cities to Work in the UK as a Foreigner
As a foreigner working in the UK, I didn't fully appreciate how much my job would impact where I wanted to live.
If you're moving to the UK as an American expat looking for work, you'll want to stick with major cities. Living in London and Edinburgh are the best places to move for work, as they are hubs of industry.
I lived in Oxford and found it had many job opportunities. But northern cities and smaller towns often have fewer positions, which will result in you commuting to major cities for work.
Final Thoughts Working in the UK as a Foreigner
Working in the UK as a foreigner can be difficult, but it has many benefits. The most important thing to do is to research what you need before coming over and make sure you have all of your documents in order.
Once you're settled in, enjoy the paid time off and explore everything the United Kingdom has to offer!
---
>>> BIO
Nina Clapperton is a solo female expat who decided to chase happiness around the globe. After moving to Italy alone at 16, she has continued to live her best life in more than 7 countries in the last decade. She shares her experiences living in foreign countries on her blog Nina Out and About to empower young women not to wait to live their dreams.