The internet has quite literally CHANGED ALL OF OUR LIVES!
As an older millennial, I was "there" when the internet came into our homes. I recall playing on AIM, waiting for mom to get off the phone so I could log on to the internet, and I even remember the beeping sounds of the internet connecting…
Now? I can travel the world at my leisure thanks to the internet (and like actually know what to see and do once I get there too!)
It's no surprise that countries are smarting up to this way of life and are offering intrepid individuals the opportunity to stay in their country longer through digital nomad visas. It's a genius move and I'm here for it. And now, so are you. 🙂
Here are all the digital nomad visas being offered right now!
Digital Nomad Visas
---
Being a digital nomad has been all the rage for the last few years. But what exactly is it?! It's essentially a person who works online (remote worker) that chooses to live and travel abroad because their job doesn't require them to be tied down to one physical location.
This is what I've been doing for about 10 years now, and I literally couldn't live my life any other way!
Some countries have special visas to accommodate digital nomads. There are a few things to note about these visas:
1. Czech Republic
The Czech digital nomad visa is called Zivno and is valid for a year. However, if you would love the chance to explore the many historical towns and quaint villages, towering mountains, and beautiful landscapes of the Czech Republic in your free time, there is the option to extend the visa.
This visa is relatively complicated to obtain, but it definitely can be done. Prague is a great city to live and stay in the long term, as there is so much to do and see in such a small, bustling city. It has a generally low cost of living and fast wifi, making it the perfect place to base yourself.
You might want to look at teaching English in Czech which can be a bit easier to do visa wise.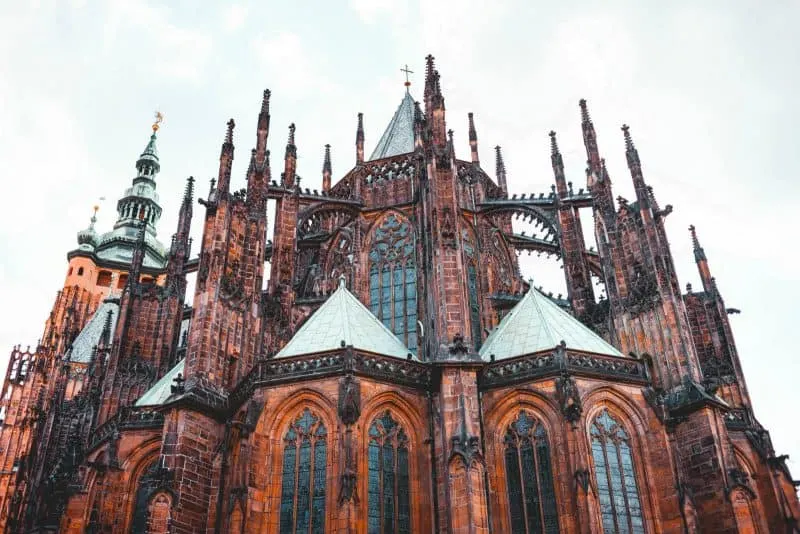 Basic Requirements
2. Germany
The German visa is known as the 'Freiberufler' visa and has been specifically created for freelancers, making it perfect for digital nomads. If you love the German lifestyle and spending weekends exploring the castles and history, this could be for you.
It has the added benefit of being able to be extended for up to three years. One of the biggest downsides to the German visa is that it can take 2-4 months to get approved, so you have to plan for this as well.
There is another type of digital nomad visa in Germany known as the Artists Visa, and it is only available in Berlin. As the name suggests, your job has to be something in the field of arts, be that painting, writing, or anything in between.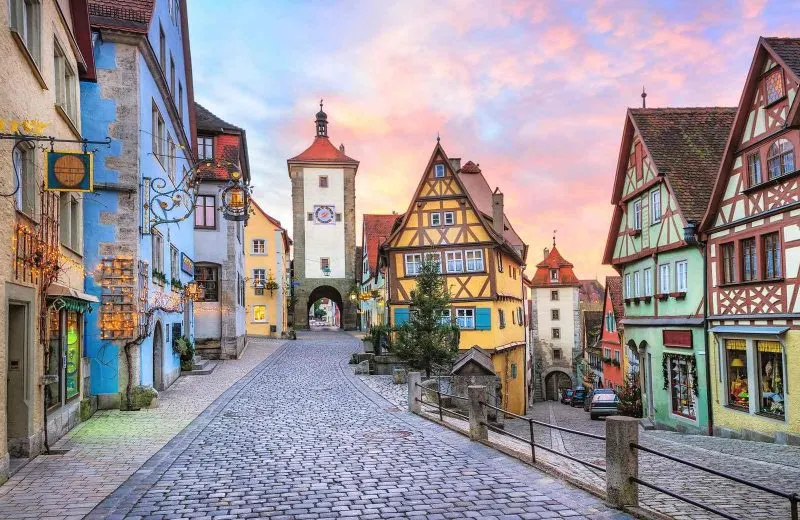 Basic Requirements
RELATED: 6 Most Scenic Road Trips in Germany
3. Spain
Spain has a digital nomad visa that is known as the Self Employed Visa. Many digital nomads are self-employed, so this is a great option if you would like to stay in this sunny country for up to a year.
It is perfect if the thought of warm weather, plus a mix of beaches, mountains and busy towns, is attractive to you, not to mention the relaxed lifestyle. Imagine working in the buzzing streets of Madrid or the sun-drenched city of Barcelona; it is clear why this is a popular freelance visa.
Basic Requirements
RELATED: How to Teach English in Spain
4. Barbados
Barbados offers digital nomad visas for up to a year; however, it is relatively pricy compared to others. It is called the Barbados Welcome Stamp, which is quite a nice little name for a visa into the sunny, beach filled country.
Despite the high initial price tag, compared to the living cost in other Caribbean nations, it is relatively cheap when looking at day to day spending, such as more affordable rentals and meals. It is also well connected to other countries in the Caribbean. Just be aware, the summers are sweltering and humid.
Basic Requirements
5. Bermuda (The Pricest Place to Live to Get a Digital Nomad Visa!)
Bermuda's visa lasts for a year and costs $263. They have called it their Work from Bermuda visa and it provides exactly what it says. The initial price point is the lowest in the entire Caribbean, which may be a big selling point for some.
There are direct flights worldwide, including from the USA, UK, and Canada, and the wifi is incredibly fast, with speeds up to 500MBPS. Although the initial cost is low, living in Bermuda is incredibly expensive; it is one of the most expensive places to live on the planet.
Basic Requirements
6. Georgia
The 'Remote from Georgia' visa allows digital nomads to live and work in the country for up to a year, and the best thing is, it's free. The program is called 'Remotely From Georgia' and is actually one of the most attractive programs on the market as it is easy, fast, cheap, and the cost of living is meager.
This is a very new visa that has been set up to help stimulate the economy but offers individuals the opportunity to enjoy this colorful and mountainous country.
Basic Requirements
RELATED: The Longest Tourist Visas for U.S.A. Citizens, How to Extend Visas and More
7. Mexico
Why wouldn't you want to work in the verdant jungles or on the beaches of Mexico? They have a six-month tourist visa and offer a temporary resident visa, which will allow digital nomads to stay for a year and then renew for another three years.
The country is very open to allowing remote workers temporary residency to remote workers, just as long as they are financially self-sufficient.
Basic Requirements
RELATED: A 3-Day Mexico City Itinerary: Boats, Pyramids, Churros, & Squirrels?
8. Norway
Norway has a couple of different methods for digital nomads to live in Norway. Digital nomads who wish to relocate to the famous Svalbard area don't need a visa at all. It is the only place in the world that doesn't require a visa, which could be ideal for digital nomads with a high income or savings.
Svalbard is an archipelago between the mainland of Norway and the North Pole. This is one of the most expensive places globally, so you will need to have enough money to support your stay. You can live in Svalbard no matter your country of origin, and there is no limit to how long you can stay here.
The self-employed visa is known as the Independent Contractor Visa, designed for those who are self-employed and are working on a Norwegian business project.
This visa is not limited to just Svalbard, and those with this visa can live in Norway for up to two years. Be aware that the country can get very cold, but that's all part of the challenge, right?
Basic Requirements
9. Portugal (Most Popular Digital Nomad Visa!)
In Portugal, those wanting to stay in the country for a longer period of time can choose between the temporary resident visa or the residence permit for independent workers and entrepreneurs.
This permit is valid for one year, but if you can't get enough beaches and beautiful cities, you can renew it for up to five years. After five years, you may be able to apply for permanent residency.
Basic Requirements
RELATED: A Perfect 3-7 Day Algarve Itinerary: Hike, Surf + Beach Bum! (Portugal)
10. Costa Rica
Many digital nomads base themselves in Costa Rica, and it is not hard to see why. There is a great, relaxed lifestyle, plenty of things to do and see, a diverse landscape made up of beaches, volcanoes, and waterfalls, plus there is a long visa available.
The freelancer visa allows individuals to stay up to two years, plus there is always the possibility of extending once the two years are up. The country is great for remote work; you can rely on the great wifi after finding your balance on a surfboard.
Basic Requirements
New Digital Nomad Visas
Considering the dumpster fire of 2020 we all experienced and the "c" word I won't name here, more and more countries are coming up with digital nomad visas! Score! Here are some of the newer kids visas on the block…
11. Cayman Islands
The Cayman Islands have recently launched a Global Citizen Certificate, which means digital nomads can stay in the country for up to two years. To be eligible for this visa, you need to have a very high income, but the perks include being surrounded by stunning beaches, mangrove forests, and incredible culinary experiences.
This is one of the longest remote working visas on the market right now, which is one of its biggest draws, plus it offers unlimited trips in and out of the country.
Basic Requirements
RELATED: How To Work Abroad & Travel the World.
12. Estonia
Estonia opened up its digital nomad visa in June 2020, so it is still relatively new. Their visa allows foreigners to live in the country for up to a year while working remotely.
There are two different visas available. Type C is the short-stay visa and costs 80 euros, and Type D is the long-stay visa and costs 100 euros. They really have been pioneers of the digital nomad space, having offered similar visas since 2014.
Surprisingly, there is a huge online, digital community in Estonia, so living here could open up many doors for some. Just be prepared for the cold!
Basic Requirements
RELATED: 23 Digital Nomad Jobs: Take Your Desk Around the World
13. Dubai (UAE)
Dubai is one of the latest countries to launch a digital nomad visa, as it was launched in 2020. Once you have been accepted, you will be able to start living your life in the country, with access to housing, utilities, and telecoms.
Dubai is a great place to travel, live and explore, and has one of the best digital infrastructures. It is currently the only Middle Eastern country offering a digital nomad visa and offers an interesting new backdrop when it comes to working remotely.
Despite Dubai being a city in the UAE, the digital nomad program is for the city only.
Basic Requirements
14. Anguilla
Anguilla has recently launched their own visa, ideal for those that would like to work from home on a sunny Caribbean Island. After a day stuck to your computer, there are not many better places to relax than on the white sand beaches of Anguilla.
The visa allows solo travelers or families to live on the island for up to three months or up to a year.
Basic Requirements
RELATED: A Mini Guide to Anguilla: Things to Do, Beaches & More
15. Antigua and Barbuda
The Antigua and Barbuda digital nomad visa is the newest of the bunch. It offers those remote workers who can support themselves the chance to live on this stunning Caribbean island for a while, plus have family members join them.
The visa is called the Nomad Digital Residence visa and is valid for two whole years.
Basic Requirements
RELATED: Adventurous Things to Do in Antigua and Barbuda + Tips
16. Thailand
Thailand doesn't have a visa specifically for digital nomads, but their new long-term stay tourist visa comes pretty close. Their special tourist visa allows you to stay in the country for 90 days and can be renewed twice, so overall you can stay for 9 months, making it a great place to settle down and get on with some remote work.
Naturally stunning, full of culture and friendly people, the country has it all. So, whether you want to base yourself on one of the picturesque islands or busy Bangkok, the choice is yours.
Basic Requirements
RELATED: Work & Live in Thailand: How To Do It? Cost of Living? And More!
17. Aruba
Aruba is a little different from other digital nomad visas, as currently, it is only offering a 90-day visa called One Happy Workation. Chances are, this is just a test to see if a longer visa will work in the near future.
They are selling this visa on the notion that workers can work from 'paradise' for a short while and there are offers for some good deals at local hotels, villas, and condos. There are plenty of things to do in Aruba, so can you really go wrong trying this one out?
They also encourage you to 'live like a local,' with discounts and access to local experiences. You can even bring your pet along with you.
The island is your office and you are free to work anywhere you wish; however, wifi is offered in all participating accommodations. Working is not mandatory – if you choose, you could spend the 90 days like an extended vacation.
Basic Requirements
18. Iceland
Iceland offers the opportunity for those who work remotely to live in the country. However, it won't be available to everyone. You have to be earning more than $85,000 annually, which is quite a significant amount!
The visa will allow foreign nationals and their families to live in this magical land for up to six months, which is a great opportunity to experience the rugged landscapes and dramatic land formations if you can afford it. It is known as the Work in Iceland project.
Basic Requirements.
RELATED: Iceland Itinerary: 7 Days West Coast Best Coast Road Trip
Soon To Come Digital Nomad Visas
Here are a few up and coming nomad visas you can keep your eyes on…
19. Croatia
The Croatian digital nomad visa is one of the newest, only becoming effective on January 1st, 2021. This opens up the doors for non-EU nationals to have temporary residence in the country. There are many draws when it comes to living in Croatia for a while.
For a start, the climate is very pleasant for much of the year, it is also an affordable place to live, and has lots to explore. There is still not a great deal of info out there about this latest visa, but more will come to light as people start to make use of it.
You can find a bit more information on how to apply here.
RELATED: Architecture to Adventure: An Epic One Week Road Trip Croatia Itinerary
20. Mauritius
Mauritius is one of the countries that are getting on board with the need for digital nomad visas. It is not yet possible to apply for a visa in Mauritius, but the process to get it up and running has definitely started.
The visa is known as the 'premium level visa,' and with it, you will be able to stay in the country for up to a year.
Basic Requirements
More Digital Nomad Resources