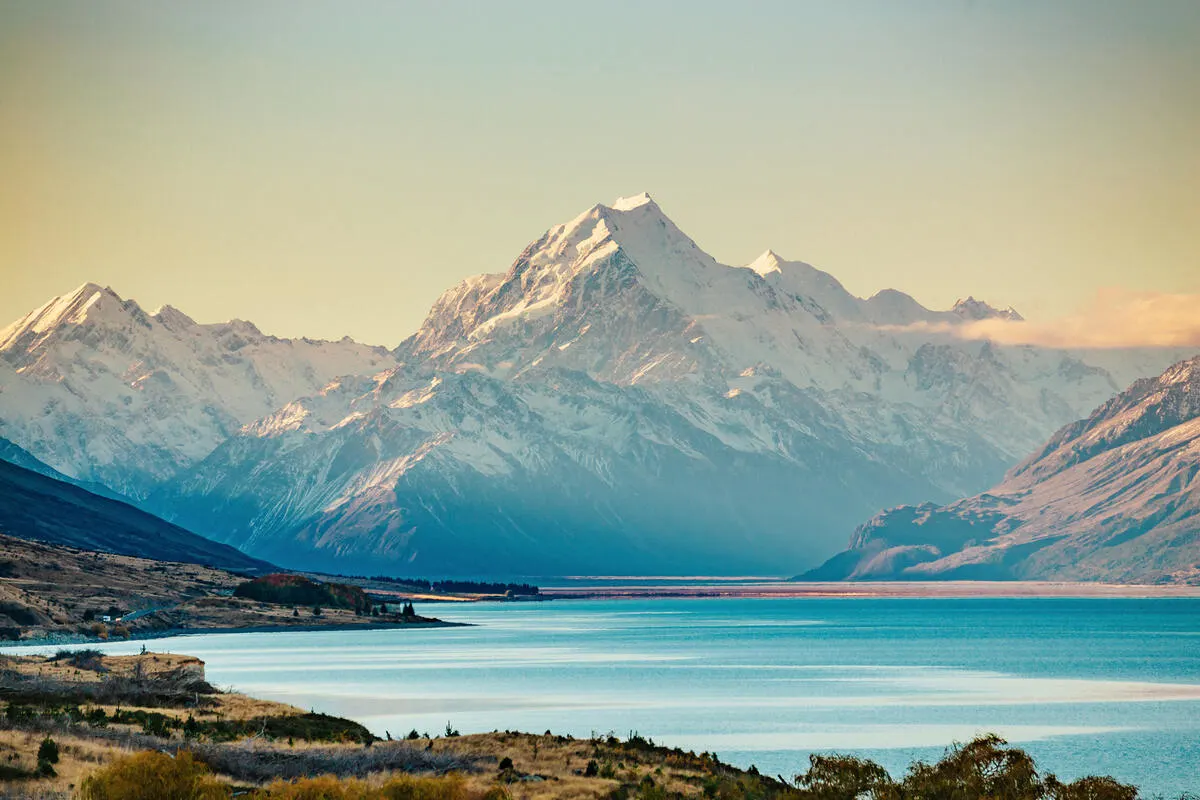 Your Guide to New Zealand
New Zealand is one of the most unique and breathtaking countries I've ever been to. The pictures don't come close to doing the scenery justice, the people are awesome, and the wine is cheap—what's not to like?! New Zealand is made up of two main islands (the North Island and the South Island), both of which boast a diverse range of experiences and stunning landscapes.
Whether you're looking for a true adventure or a relaxing getaway, New Zealand has something to offer everyone. Adrenaline junkies can try all the fear-inducing activities (including bungee jumping, sky diving, caving, mountain climbing, and more), while those looking to go at a slower pace will find plenty of gorgeous beaches and scenic drives.
This page provides an overview of the best experiences and destinations on both islands, plus some tips for making the most of your visit. Let's get to it.
Quick Information
Currency – NZ Dollar (NZD)
Electrical socket + Voltage – New Zealand uses type I plugs (the same as Australia and most of the Pacific islands), with two or three flat pins. The standard voltage is 230/240 with a frequency of 50Hz.
Visa – You likely won't need a visa to enter New Zealand for short trips (3 months or less), but you will need a New Zealand Electronic Travel Authority (NZeTA) to enter the country no matter the length of your stay. If you want to stay in New Zealand for longer than 3 months and you're under the age of 30, you can apply for a working holiday visa, which allows you to work and travel the country for an extended period of time! Do it! Do it! Do it!
Make Sure You're Covered Abroad!
Travel insurance can save your @$$ abroad and it doesn't have to be expensive! Safety Wing is what I use because it's affordable, perfect for long or short term travelers and covers the important stuff (including COVID-19).
When to Visit New Zealand
New Zealand is in the Southern Hemisphere, so for most of us, the seasons are "backward". While we get to "enjoy" white Christmases, the kiwis are soaking up the sun at the beach.
There's really not a bad time to visit New Zealand. It all depends on what you want to do and where you want to go.
Summer stretches from December through February, and it's one of the busiest times to visit New Zealand for both locals and foreigners alike.
Autumn is from March through May, and this is a great time for a trip to New Zealand if you want to avoid the crowds and still enjoy pleasant weather for hiking and other outdoor activities. Some areas in the North Island stay nice and warm throughout the fall, and prices are a lot lower in this shoulder season.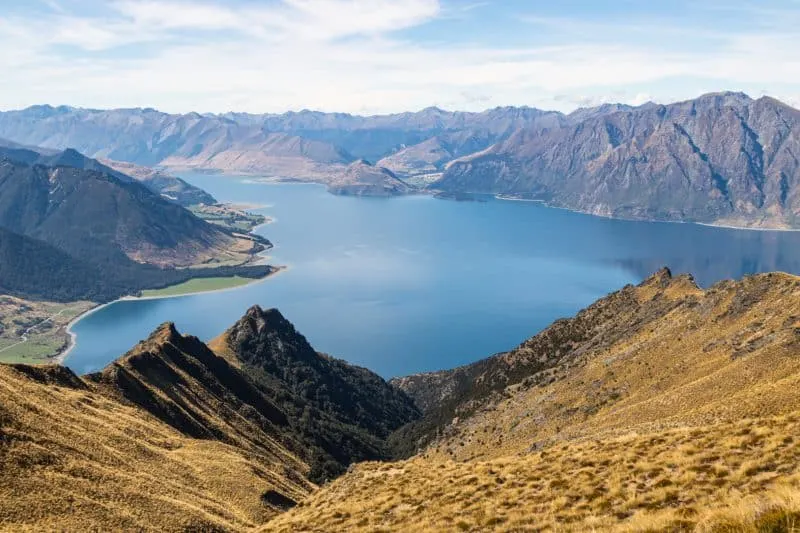 Winter in New Zealand is from June to August, and if you love snow sports, this is a great season to visit the islands. The South Island (specifically around Queenstown) is known for its winter activities, especially in June and July.
Spring lasts from September through November and is another shoulder season in New Zealand. Crowds are sparse, prices are low, and the mild weather is perfect for hiking and exploring the wine regions.
Transportation in New Zealand
New Zealand may seem small when you look on a map, but that's mainly because its closest neighbor is the massive chunk of land that is Australia. The islands are larger than they look, so consider your travel options before you land so you're not wasting time jetting between far-off destinations.
Flying
If you are traveling long distances, going from one island to another, or simply short on time, flying is an okay option. Air travel is quite common between larger cities like Auckland, Christchurch, Wellington, and Queenstown, but it's definitely expensive, and you'll miss out on a lot of incredible scenery. If you must fly, be sure to book tickets well in advance for the best prices.
Buses
Bus travel is extremely common throughout New Zealand, both as public transportation in large cities and for cross-country travel. Traveling by coach is cheap and convenient, with options departing from big and small towns across both islands. If you plan on hitting lots of destinations, there are various companies that offer hop-on-hop-off style passes.
Car and campervan rentals
To me, there's simply no better way to see New Zealand than by going on a road trip. You'll be able to hit all the small towns and natural areas that you would likely otherwise miss, and you'll have the freedom to explore all your whims on your own schedule.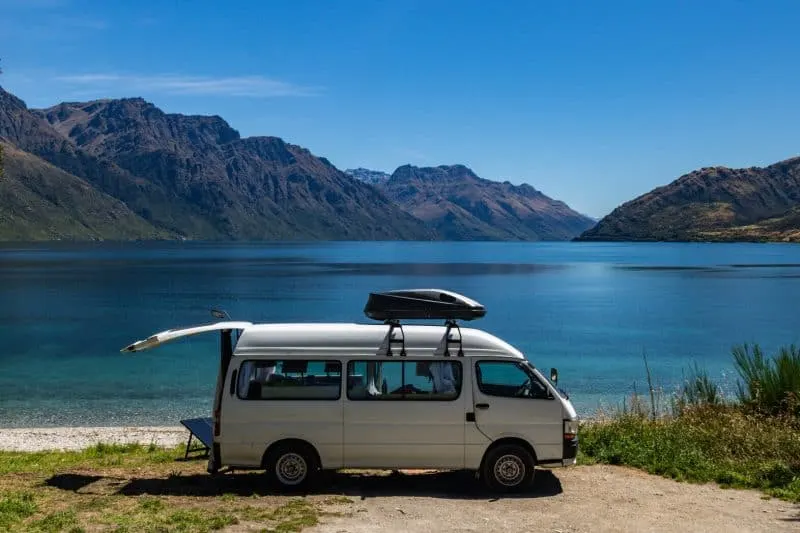 Not to mention the absolutely jaw-dropping scenery and the option to camp at some pretty spectacular spots. The only downside (for some of you) is that you'll have to drive on the left side of the road, but you get used to it pretty quickly! My van's name was Birdie, and she was a Toyota Hiace that was a solid vehicle to ride around.
Ferry
If you're going between New Zealand's North and South islands, hop on a ferry! Boats depart from Wellington on the North Island and Picton on the South Island, and the journey is super scenic! You could also opt for a more adventurous sailboat ride across the Cook Straight if you have the means for it.
There are also ferries and water taxis available in Auckland that guide passengers to the nearby islands. If you're campervanning, don't worry, they allow your vehicle aboard too!
Rough Budget for Visiting New Zealand
New Zealand has a bit of a reputation for being expensive. But it definitely doesn't have to be! There are plenty of great options for budget backpackers, too. You just have to know where to look. If you're staying for a while, buying a campervan, camping, and cooking out of said campervan can save you some serious cash-ola. Of course, everyone's itinerary and spending will look different, but here's a rough budget for visiting New Zealand:
Rough budget for budget travelers: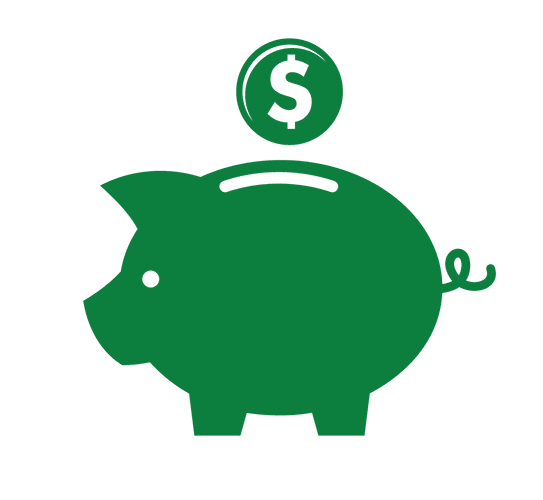 Accommodation: $30-50 NZD (~ $20-33 USD) per night for budget hostels or campgrounds
Transportation: $5-30 NZD (~$3-20 USD) per day for public transportation or intercity bus travel
Food: $20-30 NZD (~ $13-20 USD) per day for self-catering or eating at budget restaurants
Activities: Free to $30 NZD (~ 20 USD) per day for outdoor activities like hiking, the beach, and museums
Total daily budget: $55-210 NZD (~ $35-150 USD) per day
Rough budget for mid-range travelers: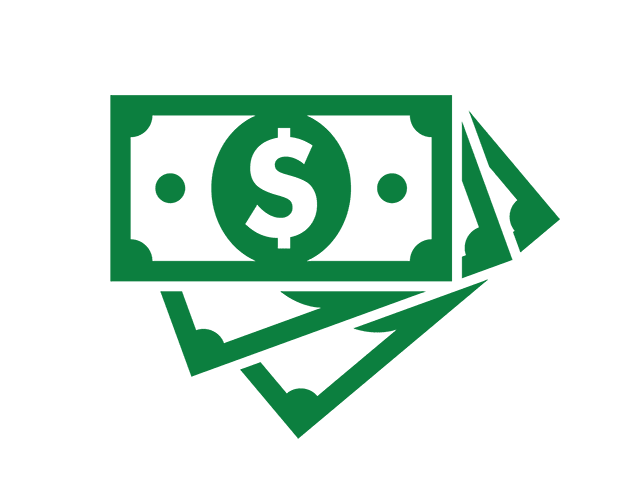 Accommodation: $100-150 NZD (~ $65-100 USD) per night for mid-range hotels or motels
Transportation: $30-50 NZD (~ $20-33 USD) per day for a rental car or $150-230 NZD (~ $100-150 USD) per day for a campervan rental
Food: $30-50 NZD (~ $20-33 USD) per day for eating at mid-range restaurants and cafes
Activities: $50-100 NZD (~ $33-65 USD) per day for outdoor activities like kayaking, bungee jumping, and caving
Total daily budget: $210-530 NZD (~$135-350 USD) per day
Rough budget for luxury travelers: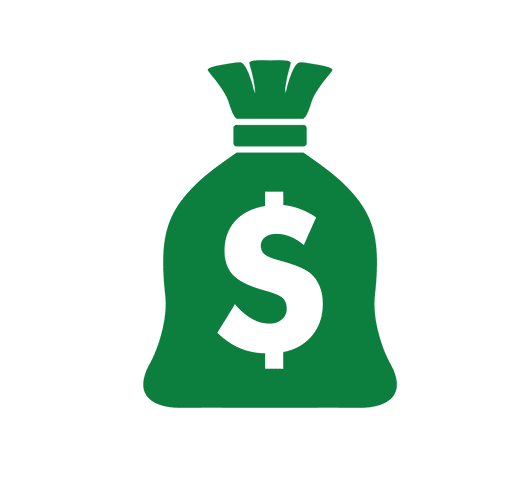 Accommodation: $200-500 NZD (~ $130-325 USD) per night for luxury hotels, resorts, and Airbnbs
Transportation: $50-100 NZD (~ $33-65 USD) per day for a rental car or $270-350 NZD (~ $175-230 USD) per day for a campervan rental
Food: $50-100 NZD (~ $33-65 USD) per day for eating at gourmet restaurants and cafes
Activities: $100-500 NZD (~$65-325 USD) per day for luxury outdoor activities like scenic flights, private helicopter tours, skiing, sailing, etc.
Total daily budget: $500-1,500 NZD (~$325-975 USD) per day
What to Pack
Packing for your trip to New Zealand will depend heavily on when you're visiting and what you plan to do. Remember that the seasons are backward for most of us, so if you're going from December through February, pack for summer weather, and if you're visiting from June through August, pack for winter weather.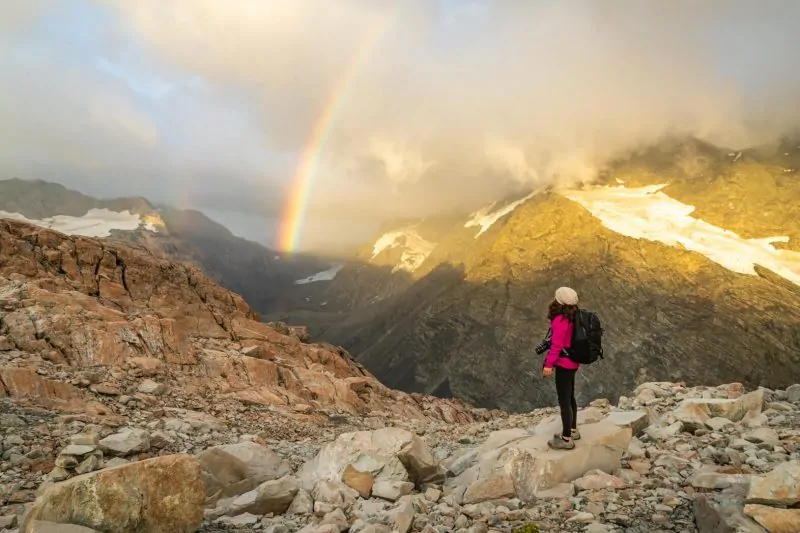 If you plan on hiking, you'll probably want to bring a day pack, a reusable water bottle, a good pair of hiking boots or walking shoes, and warm, waterproof clothing.
No matter which season you're visiting in, bring plenty of layers and some heavy-duty insect repellent (with DEET) to ward off the sand flies! Seriously, those bad boys are no joke.
Best Things to Do in New Zealand
New Zealand is basically one giant outdoor playground with tons of epic recreation opportunities around every corner. From skydiving and bungee jumping to the Great Walks and gorgeous beaches, a lot of the best things to do in New Zealand revolve around the great outdoors. There are also plenty of cool towns and cities sprinkled in that are worth checking out in between adventures.
Here are a few of the best things to do in New Zealand on both the North and South Islands.
North Island
The North Island of New Zealand is a diverse and vibrant region that offers a wide range of experiences and attractions. Chances are, you're probably flying into Auckland, so you might as well spend some time on the North Island before heading south.
The North Island is well-connected by road and air, making it easy to explore and visit different regions. Whether you're seeking adventure, culture, or relaxation, the North Island has something for everyone.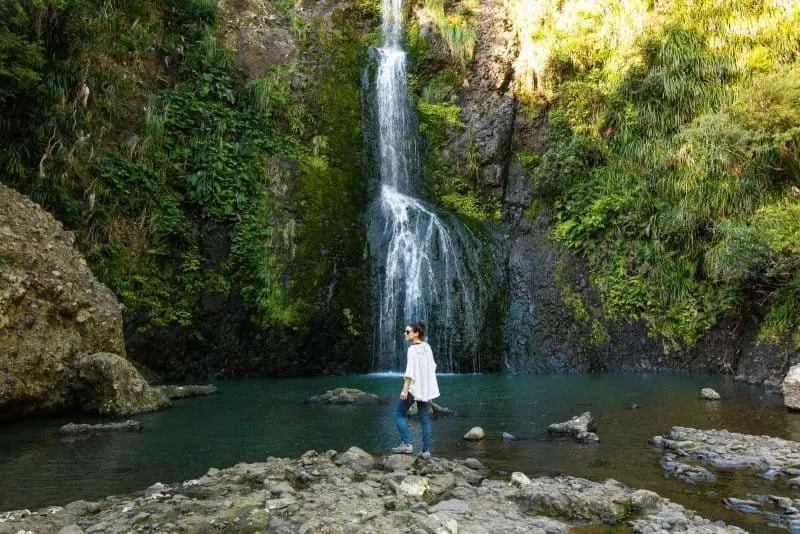 Northland
Situated a few hours north of Auckland, Northland is the perfect summer destination. Temps are generally warmer than those in Auckland, and sunny days are also more frequent. Marry that with the gorgeous coastline, charming colonial beach towns, and tons of history, and you've got Northland! The best part about this region is that it is relatively unheard of by most foreigners, so you'll never have big crowds to contend with!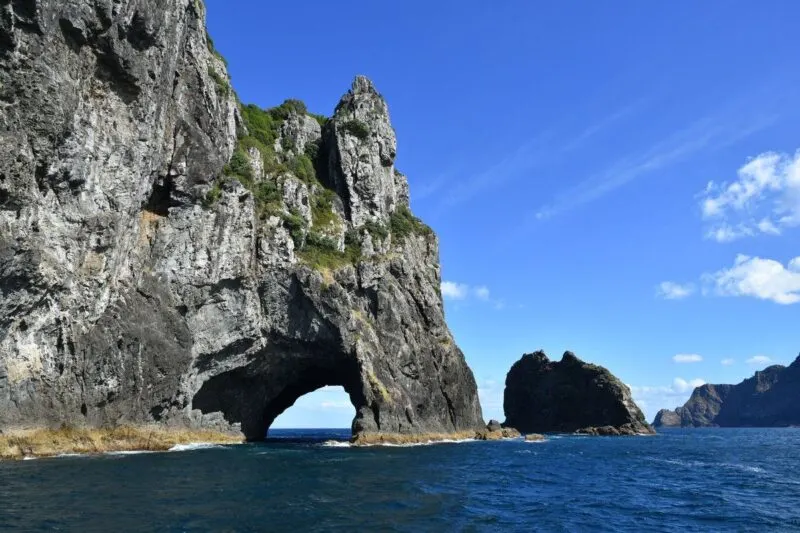 Piha Beach & Waitakere Ranges
One of the best things about New Zealand is that you never have to go far to envelop yourself in nature. Piha Beach and the Waitakere Ranges are basically in Auckland's backyard—just head northwest for about an hour. This area is known for its abundance of clandestine waterfalls, scenic hiking trails, and unique black-sand beaches.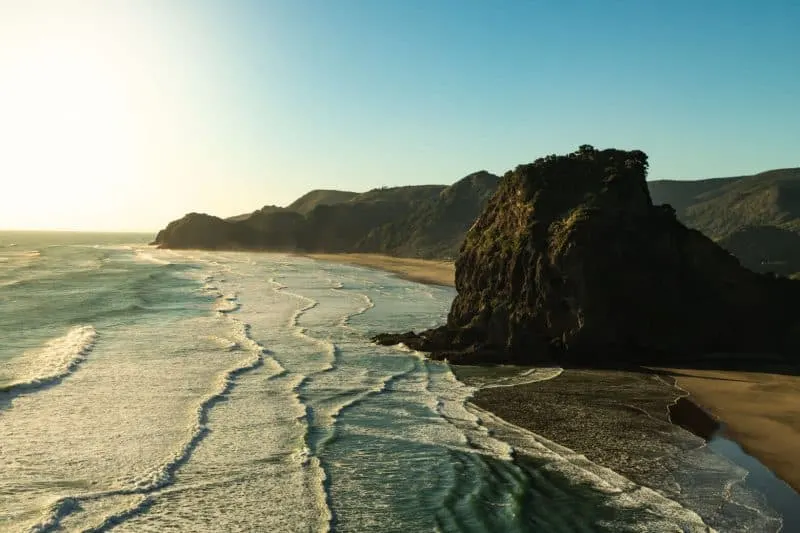 The Tongariro Crossing
I can't mention the North Island and not talk about the Tongariro Crossing. This epic alpine crossing is one of the most beloved hikes in the entire country, and Lord of the Rings fans come in hoards to climb the infamous Mount Ruapehu (aka Mount Doom). Even if you decide to forgo climbing the mountain, this hike is epic and needs advanced planning since you will start and end in different places.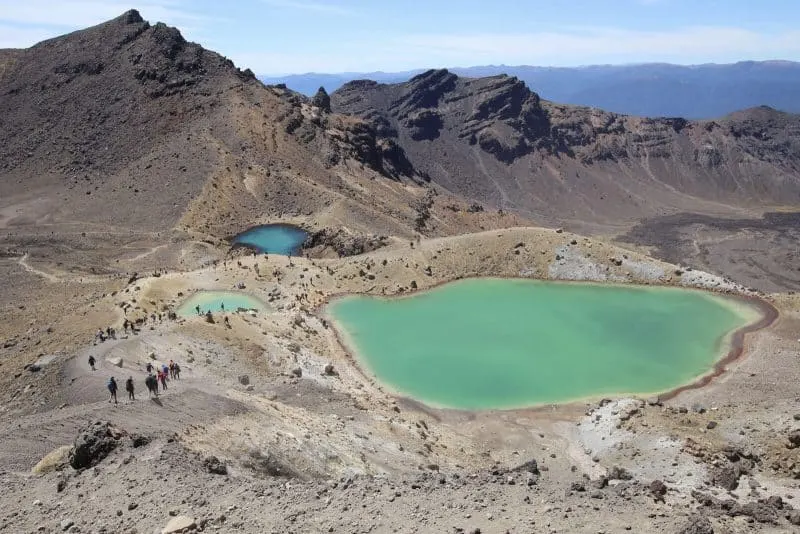 The Coromandel
The Coromandel is another must-see region on the North Island. Known for its rugged beauty and chill lifestyle, this east coast peninsula combines exciting and relaxing activities perfectly. Epic hikes, gorgeous beaches, more waterfalls, and cool historical ruins make up the bulk of things to do in the Coromandel, so there's not a whole lot not to like here.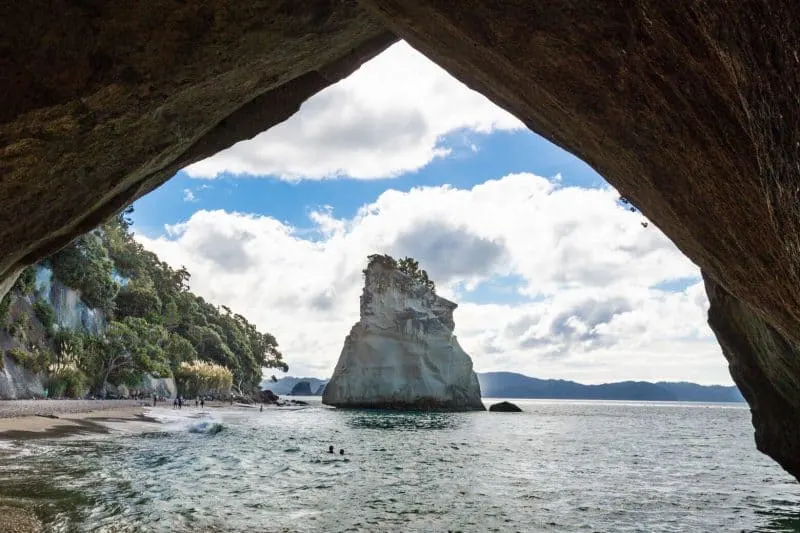 Rotorua
Rotorua is a popular city known for its Maori culture and geothermal activity – yes, it smells pretty bad. But don't worry. Once you get used to that overwhelming sulfur stink (it takes a few days), you'll appreciate the geothermal activity as you soak in the area's natural hot springs! There are plenty of other great things to do in Rotorua, including white water rafting, hiking, and glow worm caves.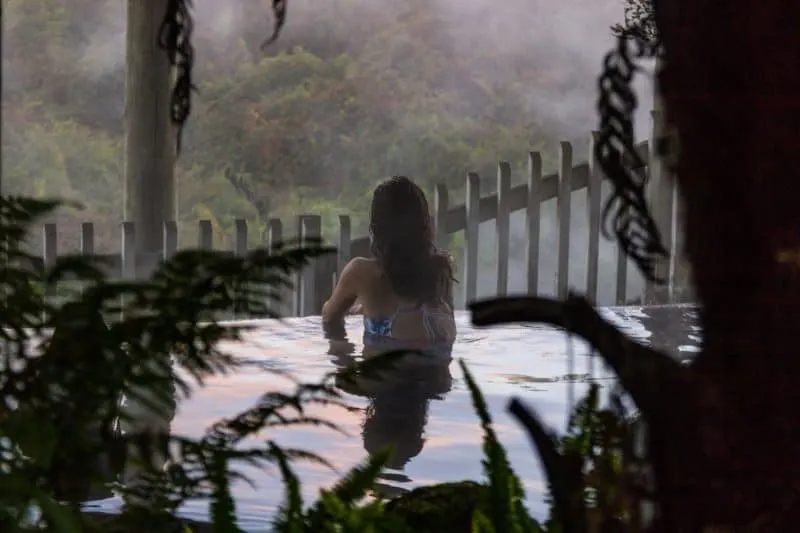 South Island
There's no denying that the North Island offers some incredible additions to any New Zealand itinerary. But the South Island (sometimes referred to as the Main Land) is typically the more popular of the two. From the incredible range of landscapes to the adventure mecca that is Queenstown, you'll want an extended period to discover New Zealand's South Island.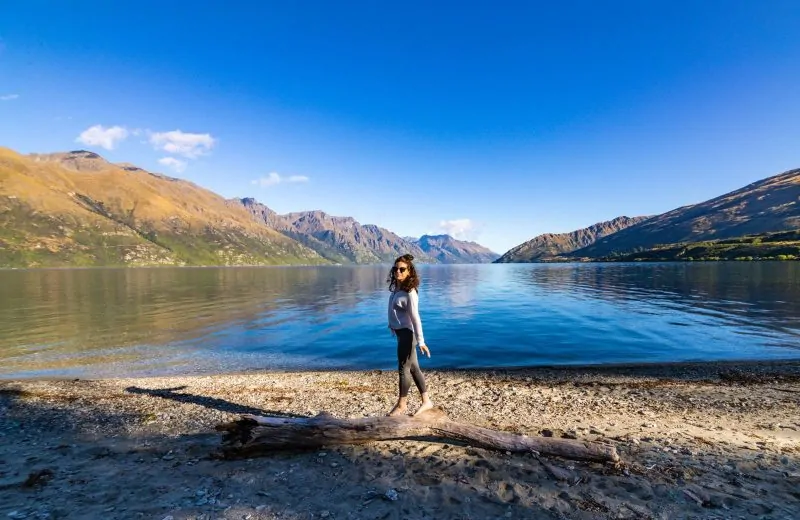 Milford Sound
The Milford Sound is a scenic fjord located in Fiordland National Park, known for its dramatic cliffs, cascading waterfalls, and abundant wildlife. You can take a cruise, private tour, or kayak yourself around the area as you take in the epic views.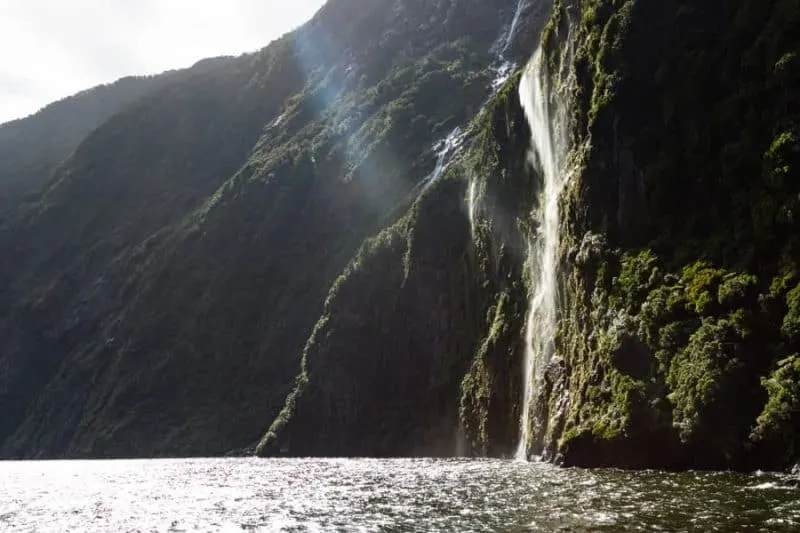 Lake Tekapo
Don't make the mistake of only spending a few hours at Lake Tekapo or, even worse, skipping it altogether! This beautiful blue lake sits in the Southern Alps, which makes it an epic spot for all kinds of adventures, including hiking, paddling, 4×4 driving, and star gazing.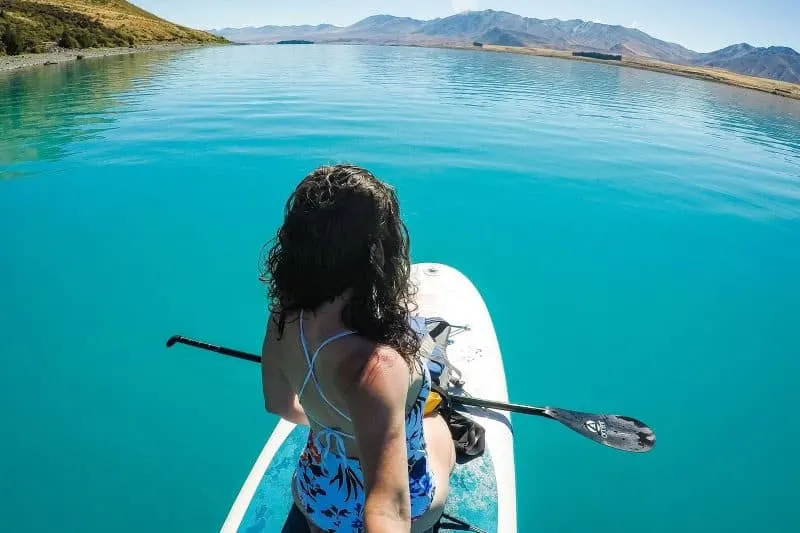 The Catlins
Dotted with scenic coastal drives, lush hiking trails, and plenty of waterfalls, the Catlins are one of the best areas to visit on the South Island. It sits at the southern tip of the island, and people often pass through it without realizing how much it offers. Don't be those people!
The Cave Stream Scenic Reserve
Can you say you went to New Zealand without visiting at least one cave? Maybe, but it's kind of cheating, IMO. The Cave Stream Scenic Reserve outside of Christchurch is a good spot to cross this must-do activity off your bucket list. Just make sure you're prepared (unlike I was)!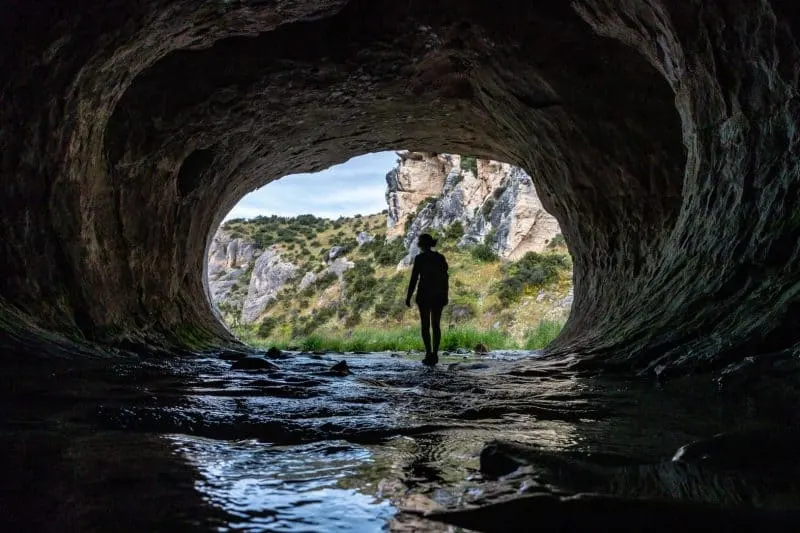 Queenstown and Wanaka
Ah, Queenstown. There is truly no better place for adventure travel (or blowing your budget). The options for outdoor activities here are seriously limitless, but some of the most popular include bungee jumping, heli tours, glacier exploration, skiing and snowboarding, hiking, and a whole lot more.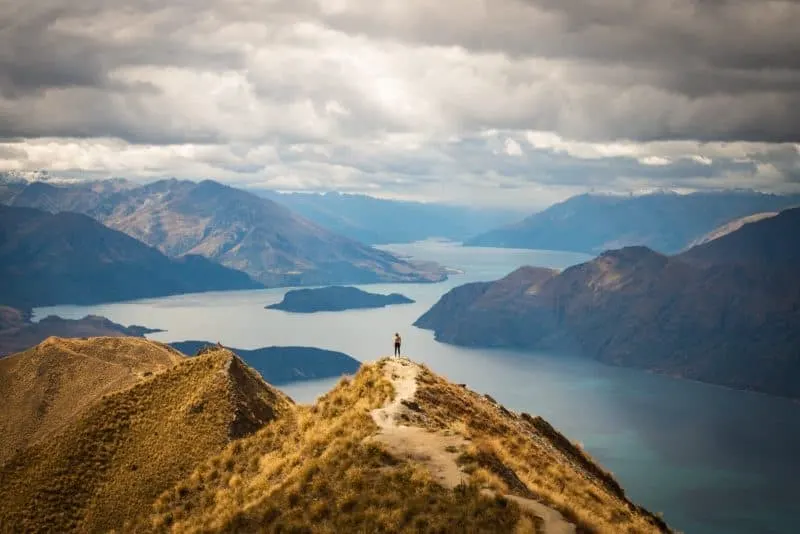 Wanaka, New Zealand is a stunning destination that attracts visitors and adventurers alike. Nestled in the Southern Alps, this picturesque town boasts a breathtaking lake and snow-capped mountains, offering visitors the perfect backdrop for outdoor activities such as hiking, skiing, and watersports. Roy's Peak is one of the best hikes in the area.
Skydiving
If you've ever had the urge to go skydiving, New Zealand is the place to do it. It's considered one of the best destinations worldwide for skydiving due to its diverse landscapes, ideal weather conditions, and high safety standards. Whether it's your first time jumping out of a plane or 50th, you're in good hands in NZ.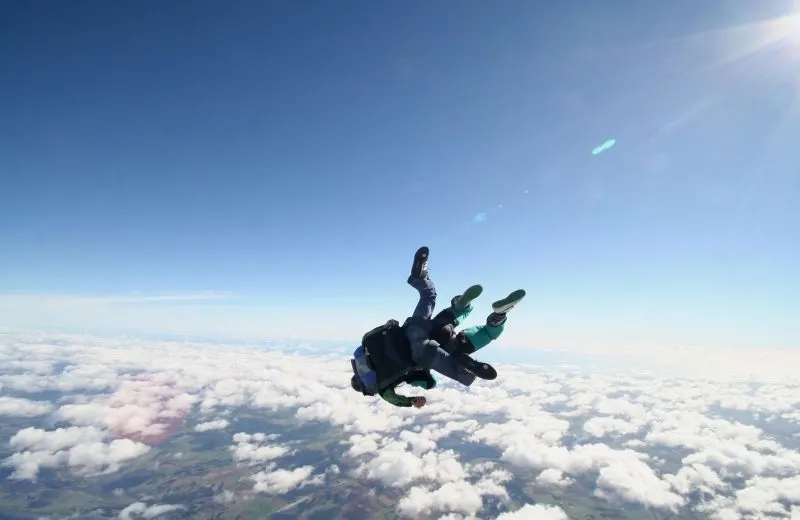 Mount Cook
Mount Cook National Park is named after the highest mountain in the country, Mount Cook! The park is known for its stunning alpine scenery, glaciers, and snow-capped peaks. It is a popular destination for hikers, mountaineers, and nature enthusiasts from all over the world.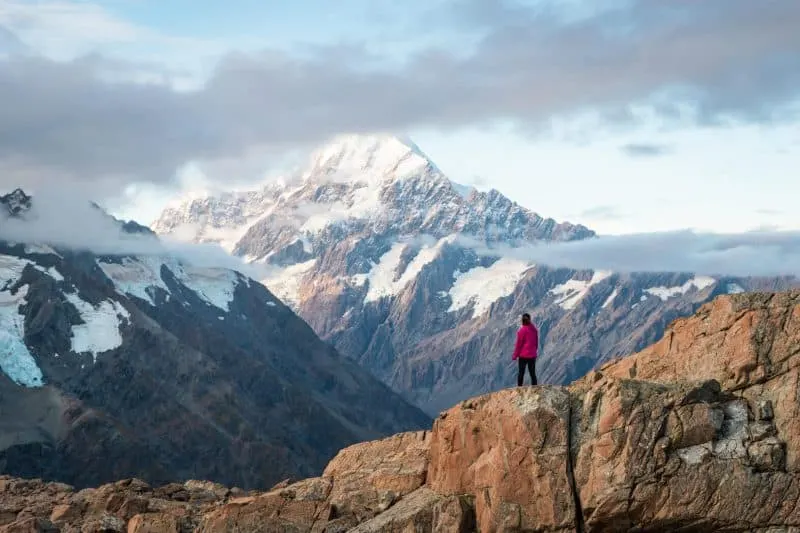 Some of the most popular hikes in Mount Cook National Park include the Hooker Valley Track, which offers stunning views of Mount Cook and the surrounding glaciers, and the Mueller Hut Route, which is a challenging but rewarding hike that takes you to the top of Mount Ollivier.
Road Trip
If you've been with me for a while, you know I love a good road trip. So I may be a bit biased, but I don't think there's any better way to experience New Zealand than by taking a road trip! If you have time, you can do what I did and live out of a van for months to get the full experience. You'll seriously NEVER run out of incredible landscapes to gape at or fantastic hiking trails to stretch your legs on. No matter which island you're driving through, let me help you solidify your itinerary: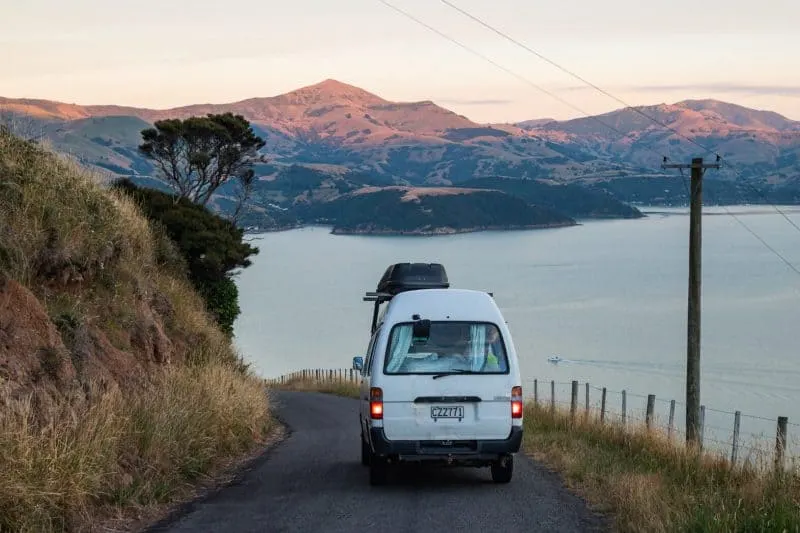 Hiking
New Zealand made a lifetime hiker out of me. It's not that I had never hiked before. It's just that I hiked SO MUCH during my five months here. But that's because there are so many awesome places to wander through on both islands. I'm not here to gatekeep, so here are a few of the best hikes in New Zealand: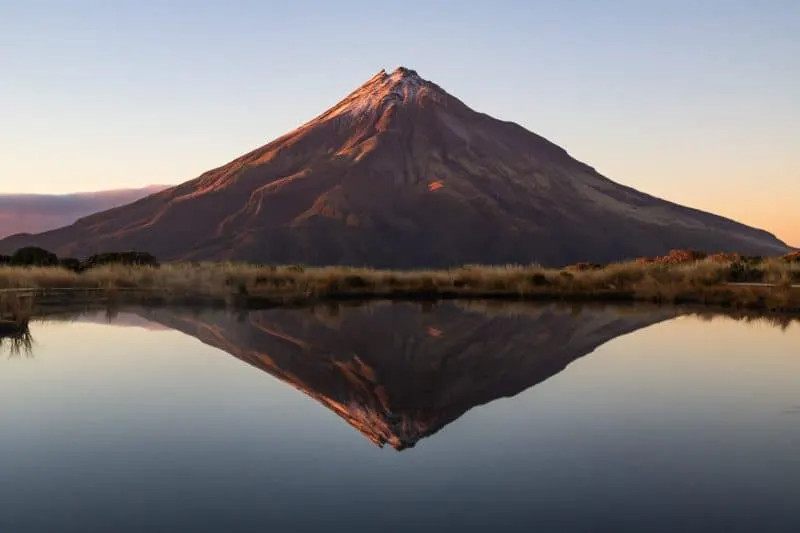 Where to Stay
There are plenty of options for accommodation in New Zealand, no matter your budget. The hostel game has exploded in the past decade, so you'll find plenty of options in bigger cities on both islands. Of course, there are endless options for hotels, Airbnbs, and resorts if you have a bigger budget.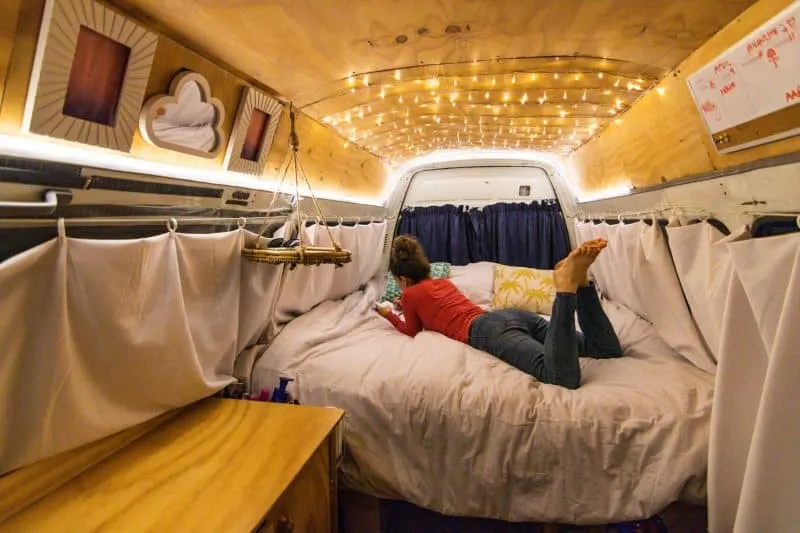 If you're in New Zealand during the warmer seasons, camping is a great way to save some cash and experience some of the best nature areas that the country has to offer. Those staying long-term with a holiday visa should consider campervanning for at least a stint, if not long-term. There are tons of options for both renting and buying, and you can always sell your rig to another traveler once it comes time to leave.
I don't recommend picking either the North Island or the South Island. If you're going to New Zealand, you should do a combo of both if you can – there's simply no way to pick which island is better! I would also recommend going off the beaten path and into nature since there's so much beyond the big cities.
What to Eat
New Zealand cuisine has a unique blend of flavors and ingredients, drawing on the country's British, Maori, and Pacific Island heritage and its abundant natural resources. Some of the best things to eat in New Zealand include: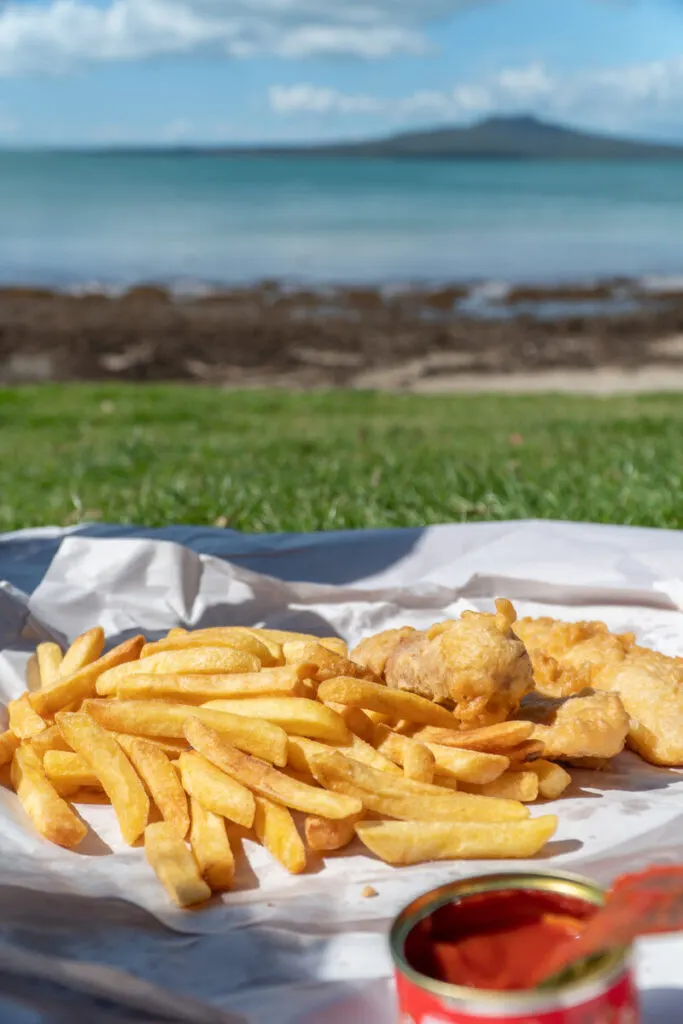 Fish and Chips
Although it's often associated with the Brits, fish, and chips are a staple of the New Zealand food scene. It's often made with locally caught fish, such as Tarakihi or Snapper, and served with chips (fries).
Hangi
A traditional Maori dish that involves cooking food in an earth oven, usually consisting of meat, vegetables, and potatoes.
Pavlova
A dessert that originated in New Zealand, pavlova is a meringue-based dessert that is crisp on the outside and soft on the inside, topped with fresh fruit, like kiwifruit, and whipped cream.
Lamb
New Zealand is known for its high-quality lamb, often served in dishes such as roasted leg of lamb, lamb chops, and lamb shanks. If you're a meat eater, this is one of the best things to try while here.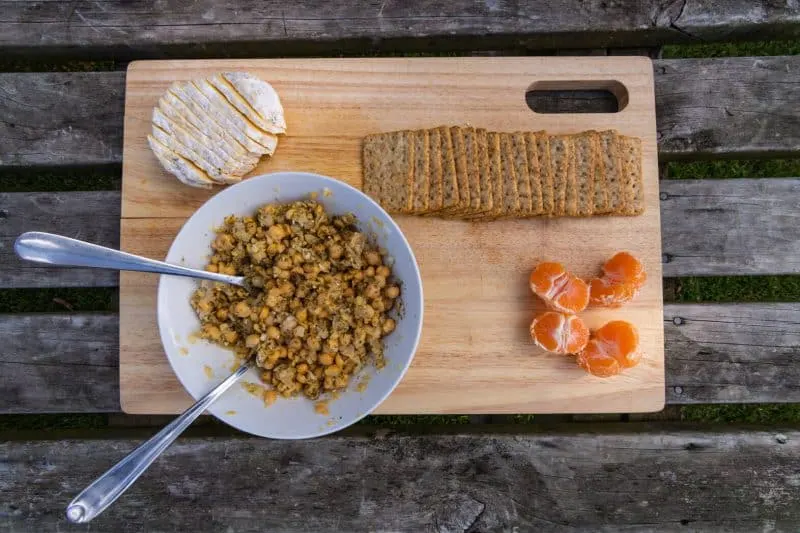 Cheese
New Zealand is known for its high-quality cheeses, with a range of styles and flavors, including cheddar, blue cheese, gouda, and feta. Cheese was a staple for us!
Kumeu River Wines
New Zealand is famous for its wineries and vineyards, with Kumeu River Wines being among the most popular and highly regarded.
Seafood
With a long coastline and abundant ocean resources, New Zealand is a seafood lover's paradise, with various seafood options, including mussels, oysters, paua (abalone), and crayfish.
I hope this helped you plan your trip to New Zealand! You can read all my New Zealand articles here: