Digital Nomad Jobs and Opportunities
---
If you're not sure where to start with learning a new skill, let me help!
In addition to reading my blog, you can join Skillshare FOR FREE for two months and kickstart your new skills! Podcasting, blogging, digital marketing, social media managment, videography, photography… The list of skills you can learn, for free, are almost endless.
Start learning now and take one step closer to be coming a successful digital nomad.
---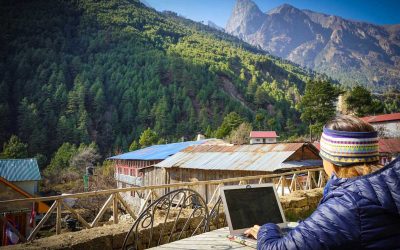 This guide about how to make money blogging is a guest post written by Anna. These days, everyone and their mother wants to know how to make money blogging. And who can blame them? Blogging can be wildly profitable, but only if you're strategic about it. I should know...