Interview with Will Hatton from The Broke Backpacker:
1. So, for those who don't know you, who the heck are you and how did your journey into travel and entrepreneurship begin?
My name is Will Hatton and I first hit the road at the age of nineteen, beginning over a decade of adventure travel on an extreme budget. I travelled the world without a phone, or a laptop, on a budget of $10 a day, mostly just figuring out how the heck to STAY on the road with no money…
I slept rough, hitchhiked, cooked my own food, hand-wrote my original travel posts, worked hundreds of weird and wonderful jobs from the mountains of India to the deserts of Israel, the rivers of Laos (yeah, I was that dude dragging wasted backpackers out of the river in Vang Vieng) to dodgy hostels in Colombia. I found incredible opportunities on the road to grow as a person, pushing myself out of my comfort zone and figuring out who it was I wanted to be.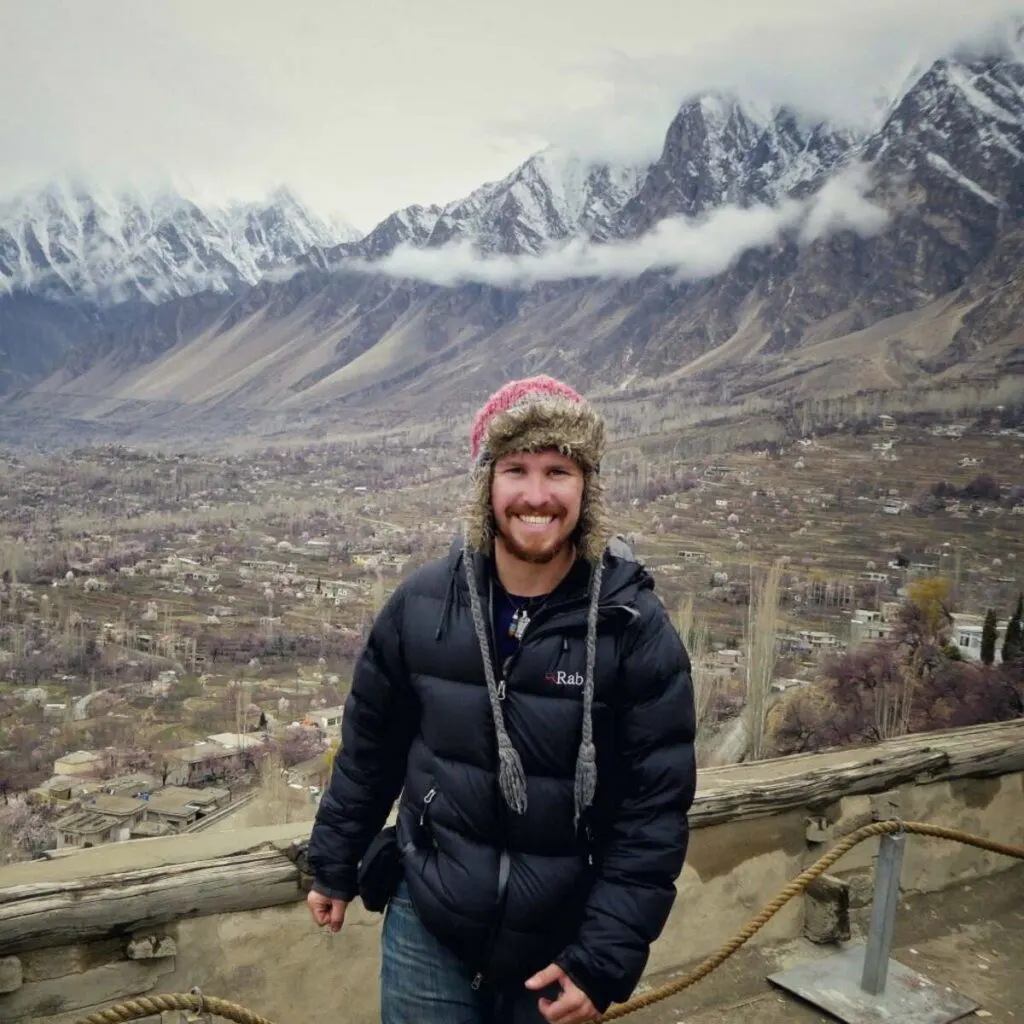 2. And when did you first start w/ The Broke Backpacker?
Ten years ago, on January 30th 2013, my travel blog, The Broke Backpacker, was officially registered and I began a decade-long journey into online entrepreneurship. Since that time, I have founded 9 different businesses, made millions of dollars, been basically bankrupt a couple of times, watched several businesses crash and burn and learnt a ton along the way.
3. You hit the road on a really ambitious overland trip if I remember correctly, when was that?
In 2015, I hit the road on my most ambitious adventure so far. My plan was to travel from the UK to Papua New Guinea without the use of flights. I hitchhiked across Europe, up through Turkey and into Iran where I fell in love with a Persian princess along the way.
I trekked deep into the Pakistani Himalayas, drove a rickshaw across India and then made the difficult decision to abandon my overland plan. I travelled back to Iran, by plane, to get married, set up a base in Thailand for a bit so I could work my ass off, returned to Pakistan to lead an expedition into the mountains, explored the magical kingdom of Bhutan and finally returned to Thailand, where I knuckled down to try and grow my site to a point where it could support two people.
I was making about $1000 a month from sponsored content in 2015/16, but it was inconsistent. I launched several new ventures to try and make money, some of these failed pretty terribly but slowly but surely my blog grew… Ten years later, and 40 million people have visited my travel blog, the snapshot below shows pretty insane growth, this would change dramatically when Covid hit.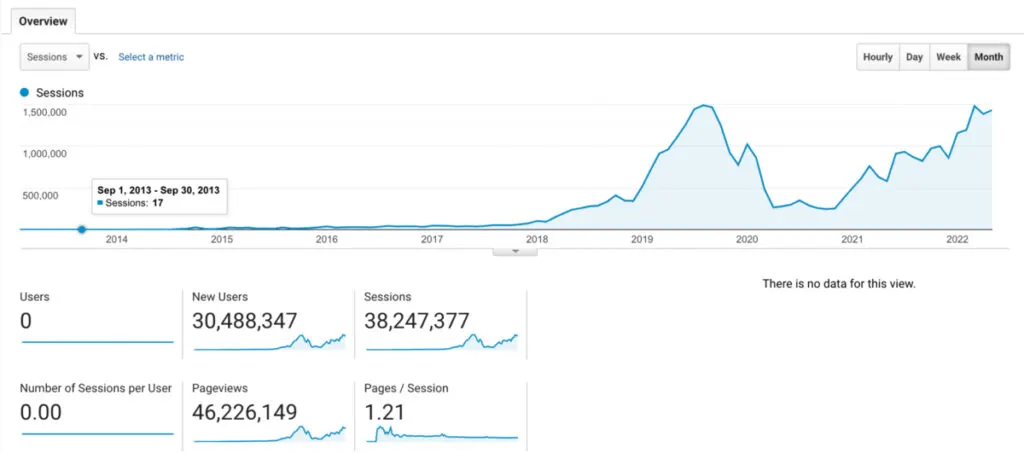 4. You've done other things online to make money, what?
I had a dropshipping venture, Active Roots, where we were selling backpacker basic products like hammocks, quick dry towels, etc. This was never particularly profitable as Amazon's algorithm kept undercutting our pricing every time we were successful with an item – they would pretty quickly release their 'Amazon Basics' version, crushing us and others in the space. I learnt a fair bit but it was a brutal game, this business was finally fully destroyed when Covid upped shipping prices by 400% and I had to close up shop.
I also founded an expedition company leading tours to Pakistan. I am not involved in this business anymore, but for three years I ran it solo before bringing in help. This was a crazy time but gave me the cash I needed to invest further into content on The Broke Backpacker. I also helped fund the opening of a small guesthouse in Hunza, with a family I visited every year for six years since my first trip to Pakistan in 2015. I have a deep connection to Pakistan and take pride in the part I played in promoting, and opening up, Pakistan to tourism.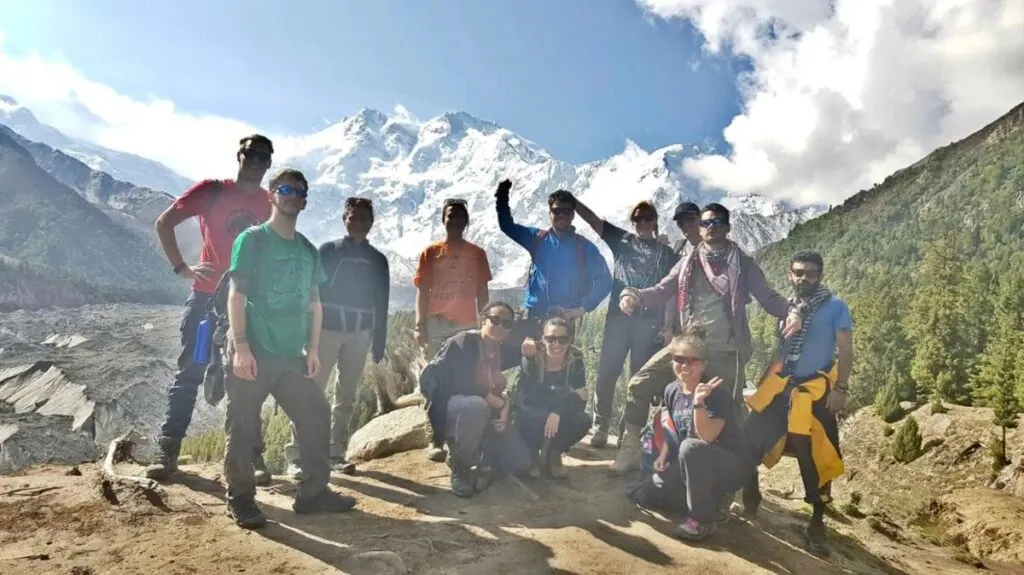 I turned $9000, the combined balance of every credit card I could get my hands on, into $350,000 by trading cryptocurrency. For a while, I thought I was pretty fucking good at trading – but not really. It's easy to think like that in a bull market. Later on, I turned those $350,000 into approximately $3,000,000, losing roughly 80% of that in the great Bitcoin crash. Big lessons were learnt here, as my cryptocurrency journey caused me a lot of lost time and focus, and a lot of stress and anxiety. I was literally dreaming in charts, it wasn't healthy and I no longer actively trade cryptocurrency.
I also used to buy old websites, or expired domains, and put new content on them. I did this maybe twenty times in total over five years, four of the sites are still going and one does bring in about $3000 a month on auto-pilot but mostly this was an unsuccessful venture. Many of the small sites I had been building in the background were smashed by Covid destroying google traffic for travel search terms, and I abandoned many of these as I was making a five figure monthly loss just keeping The Broke Backpacker going. All whilst also trying to build my first hostel in Bali…
5. What inspired you to open Bali's first co-working hostel (Tribal Bali) and how did you build it from scratch/how has that experience been so far?
For a long time, I was searching for something like Tribal. A place where I could enjoy the best of the backpacker lifestyle that I loved so much; meeting new people, finding a community, exploring somewhere with a group of friends… Unfortunately, I also needed to hustle fucking hard. I had a lot of pressure on me for a few years to make things happen… every cent I earned went into trying to grow The Broke Backpacker, launch new ventures and support myself and my wife.
I truly felt the pressure and most hostels did not have what I needed: powerful and reliable WiFi, quiet zones, plentiful charging. These were the basics I needed to work effectively online and successfully juggle the backpacker lifestyle whilst also building my businesses online…
And of course, outside of the basics, my dream was to find a place where I could just stay ALL DAY if I needed to hustle hard; somewhere with tasty and varied food, social areas, a swimming pool and a pool table to blow off steam, individual working booths, AC meeting rooms, community entrepreneurship events… Slowly, a dream began to form – the dream of custom-designing the ultimate co-working hostel and opening it in Bali. It took three years to build this project from scratch and we nearly ran out of money several times, but now Tribal is finally open, so come say hi 🙂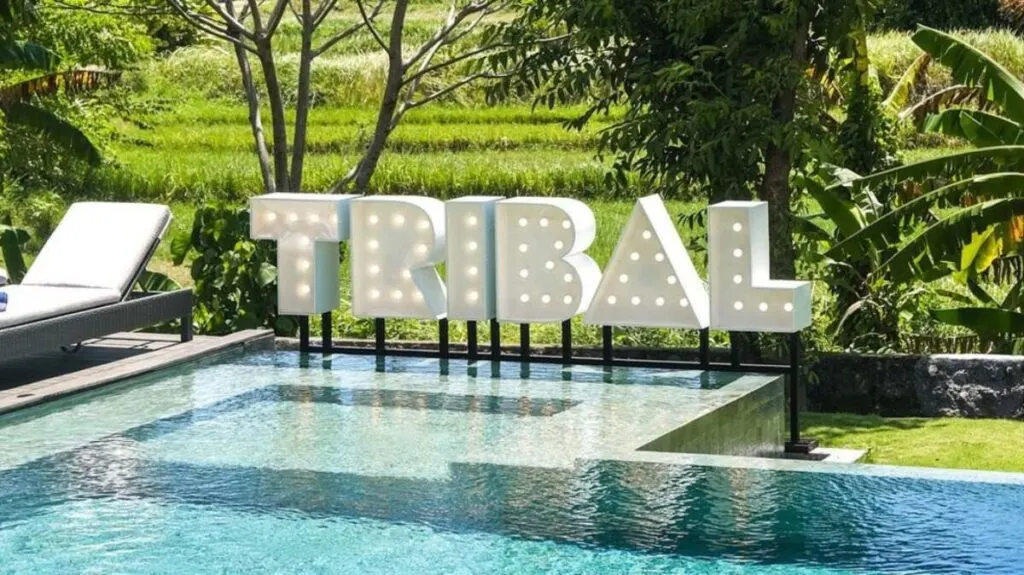 We have plans to open a second one in Ubud in the near future which will be even bigger and better, we have learnt a lot. I am passionate about providing aspiring entrepreneurs, newbie digital nomads and broke backpackers alike a place to mingle, share ideas, work, eat, rest and play. We're just at the beginning of this exciting journey with Tribal and this is what I am focussing a lot of my creative energy and passion on at the moment – the hope is to open locations in Thailand, Sri Lanka and Pakistan, so stay tuned 😉
6. Can you tell us about your first off-the-beaten-path adventure and how it sparked your passion to pursue this kind of lifestyle?
Living in India for 2 and a half years at such a young age was a genuine challenge. India is tough, especially with no money. Experiences in countries like Pakistan, Iran and Venezuela really were fundamental to how I view travel as an opportunity to step beyond your comfort zone, learn new skills, evolve as a human and learn from different cultures.
I've had beautiful connections in many weird and wonderful places. Typing this from a cafe in Bali, I long for the Himalayas… pure creative inspiration stretching away on all sides, prayer flags flapping in the winds, air so cold it hurts, the crunch of fresh snow, the feel of a prayer wheel as it is gently flipped… I'm not religious, at all, but going to places like this greatly changed how I view the world and myself within it. These places are undoubtedly sacred and spiritual meccas and for any backpacker looking to discover themselves, head to the mountains, see what you are made of and, if necessary, forge yourself anew.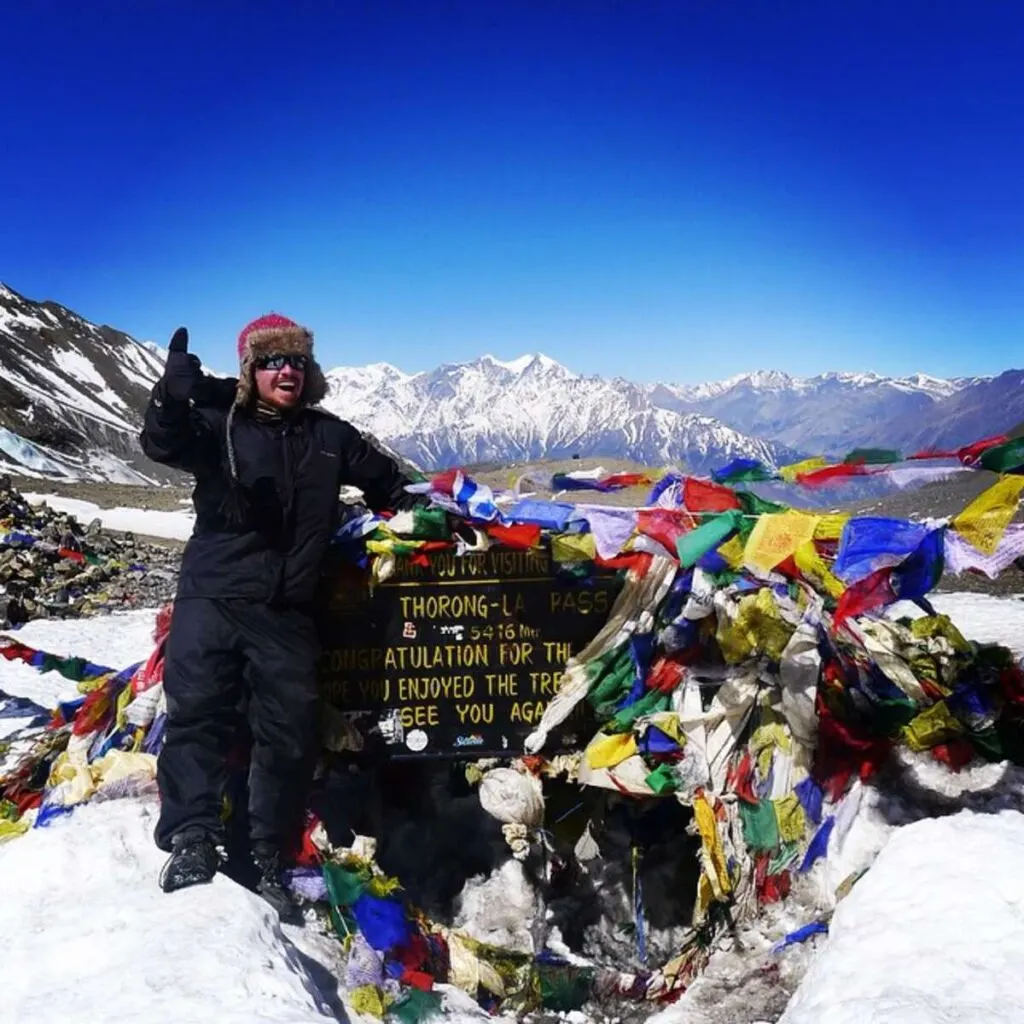 7. How has travel blogging evolved since you first started, and how have you adapted to stay relevant in the industry?
Travel blogging has become much more crowded since I started. Video has changed everything. It's harder and harder to rank for travel keywords. The game is changing and Google is prioritising it's own ad content ahead of organic results. ChatGPT, Tik Tok, these two loom upon the horizon, perhaps ready to irreversibly change how people search for, and are served, content…
I love writing, to me it's a dying art and people sadly don't want to read as much these days. I understand it, but I mourn it all the same, and I hope that true travel journalism and inspiring written texts shall continue to survive in this busier, louder, more attention-grabbing, landscape of travel content.
8. What were some of the biggest challenges you faced while transitioning from just backpacking to running such a big online business as a digital nomad?
Striking the right balance between work and travel was perhaps the most difficult. I wanted to explore the world and immerse myself in new cultures, but at the same time, I had to manage a growing business. Finding reliable Wi-Fi and workspaces was crucial, so I also had to prioritise places that provided solid internet connections (wink wink, Tribal).
Building a community was another important aspect of this transition. Connecting with like-minded individuals and sharing ideas and experiences proved to be invaluable, both personally and professionally. I started seeking out more co-working spaces and other spots where I could meet fellow nomads and form these connections.
In summary, the transition from backpacking to being a digital nomad has been a learning experience filled with hurdles. The key is to slow down, focus on what truly matters, and adapt to the ever-changing digital nomad lifestyle. It's about finding the right balance between work and exploration, while also embracing the personal and professional growth that comes with the journey.
9. What are your top tips for success as a travel blogger?
Patience! Patience, padawan… it takes time to build any venture. Starting a travel blog is a tough game and one must not only 1. Stand out, 2. Be consistent, 3. Be lucky, but be prepared to work away for a while without making anything.
Travel blogging is ultimately also a VERY distracting job… it's easy to get lost in social media and to procrastinate on less glamorous parts of the job you may not want to do, like optimising for SEO. It is a frequently glamourised job, but quite frankly it is HARD work and requires immense discipline.
And you shall need help along the way! Every cent I earned, I invested into hiring and expanding my team. I have an incredible team of broke backpacker adventurer gunslinger vagabonds, and oh holy fucking shit I do love these people very much. Together, we have built something truly incredible. It's been awesome to meet cool and worthy folks upon the road to hop aboard our broke backpacker pirate ship and to help me crew this gigantic fucking site which I respect, love, but still ultimately struggle to always know where to steer…
The Broke Backpacker is huge. One million monthly visitors, 3000 unique posts… Building a team to help me organise and think of projects and bounce ideas around has been crucial to my success. It's important to hire hard working, honest, loyal people – this is what I look for. Everything else can be taught. What matters most is integrity, work ethic and a passion for the mission of The Broke Backpacker; to educate, inform and inspire the next generation of wandering adventurers to step beyond their comfort zones, to travel to far flung lands, to grow as people and to always be kind.
10. What are your favourite tools or resources?
Tools of Titans by Tim Ferris is the most useful book I've read on entrepreneurship. Modern Wisdom is a fantastic podcast that I follow closely. These resources have helped me navigate challenges, stay focused on my goals, and gain motivation from the experiences of others.
In terms of organisation and project management, Trello and static whiteboards have been game-changers for me. I use them to organise projects, brainstorm, habit track and so much more…
11. What advice would you give to someone looking to sustain themselves through travel jobs and long-term adventures?
Be prepared to roll up your sleeves, to work hard and to work cheap as you learn new skills. These skills are valuable, they take time to learn, but they can arm you with everything you need to live a successful life of perpetual travel, if that is your dream.
I've done so many jobs, online and offline, to support myself, and I've learnt a lot. It's worked out for me and I'm not the smartest guy in the room, just one of the hardest working and most disciplined.
12. What changes do you anticipate from ChatGPT and Tik Tok?
ChatGPT and Tik Tok are definitely shaking things up in the content world.
AI is becoming a bigger player in content creation, but I still believe that the human touch will always be necessary to infuse the passion and personal perspective that make travel writing unique and inspiring.
As for Tik Tok, the way we consume travel stories has been changing already for a while, and short-form videos are getting more and more attention. This is definitely something we can use to our advantage, and I have big plans to tackle it in the near future. The key is to stay adaptable and evolve with the industry in order to stay relevant, so we can keep inspiring the next generation of adventurers.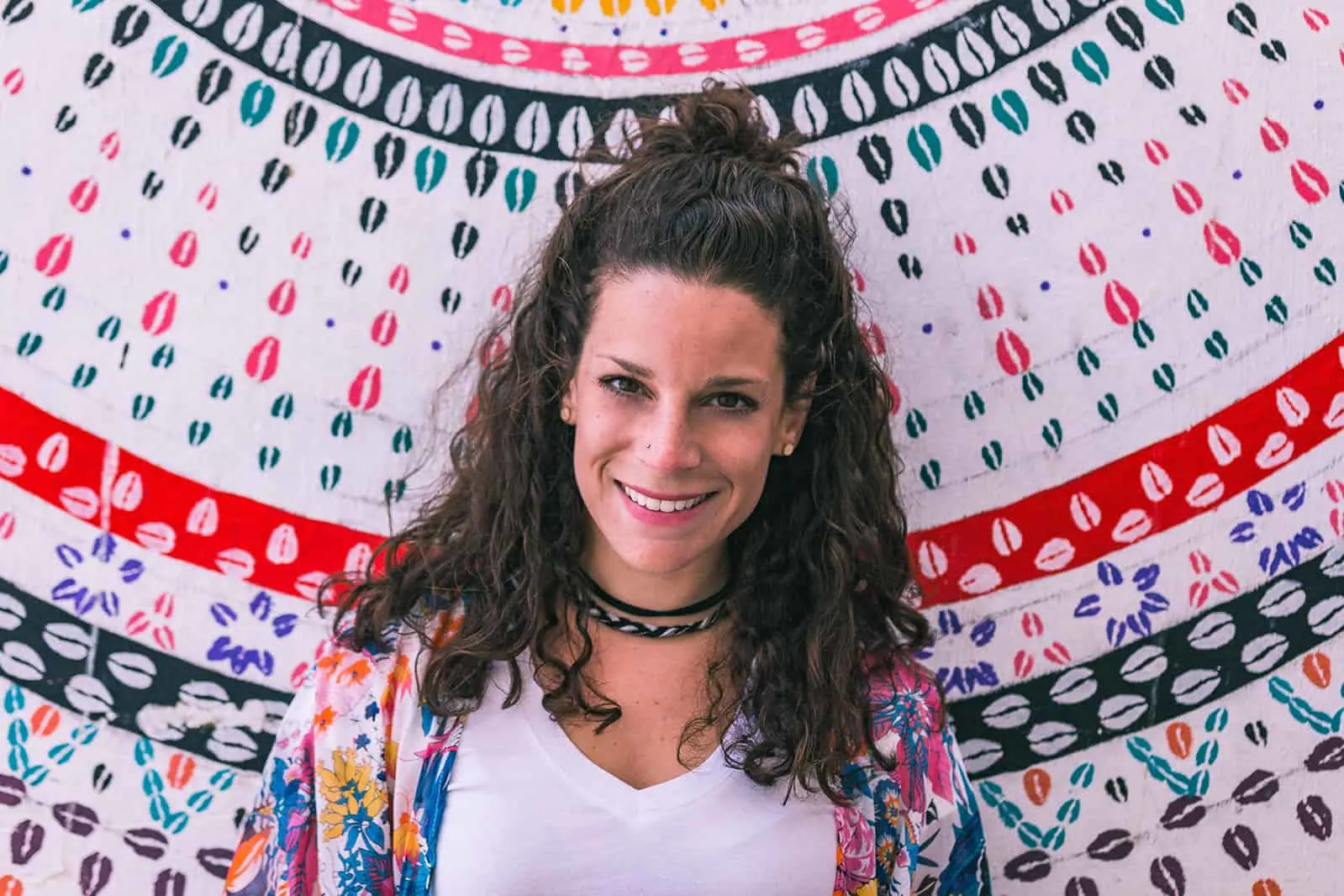 Nina Ragusa is an adventurer, messy bun master, breakfast fan, and full-time travel blogger. She's been abroad since 2011 and blogging on Where in the World is Nina? for nearly as long. Nina helps people like you move around the world while making money. She loves talking about how to work abroad and online to travel longer!