The following article on starting a podcast is authored by Debbie Arcangeles.
You've been to a lot of awesome hiking spots. Why don't you start a travel blog?
Those were the exact words that pushed me to start a podcast.
I know what you're thinking. How did I get a suggestion to start a blog and end up learning how to be a podcaster instead?
I've always loved to travel, but knew that I would not enjoy listing out places to see and do. There are so many incredible travel bloggers out there and I did not have enough interest to start a travel blog myself. I was more excited in the stories of the people I was meeting during my trips and how they were able to live and work from anywhere.
I was fortunate enough to have a friend who introduced me to podcasting and when I learned about this platform, I instantly knew that it was the right choice for me.
At the time I was starting The Offbeat Life podcast, I was still working in my 9-5. I had a career that most people would consider a dream. I made good money, created my own hours and took off anytime I wanted, but there was something missing. I did not find fulfillment in my work.
Every day was a struggle and I would have panic attacks every four months like clockwork. After another one of those gut-wrenching panic attacks, I knew that something had to change.
So, I brushed my tears away and began to research basic podcasting 101 tips on how to be a podcaster.
I had no experience in audio editing and not technically savvy, but I was so passionate about the topics and people I was interviewing that I pushed myself to watch a ton of YouTube videos that helped me navigate my way to learning how to host a podcast.
I'm the type of person who dives into a new project and starts creating before I even know all the information. I applied the same enthusiasm with my podcast and began to connect with the people I met during my travels who were digital nomads and location independent in order to interview them.
When I started to interview guests for my show I made basic podcasting 101 mistakes that many new podcasters will make.
But, you live and learn and as I began to get more involved in the community, I received valuable advice and found out how to create a business from podcasting.
Podcasting 101: 5 Mistakes to Avoid
---
Since I started learning how to be a podcaster over a year ago, my life has completely changed. I have been able to leave my 9-5, and do what I love full-time while working remotely.
I work with amazing companies who pay me to create content that I am passionate about and have had several pinch-me moments that can only exist when you are starting to live your dreams.
As I write this post, I am thousands of feet up in the air traveling to my next destination and living the freedom lifestyle that I have always dreamed of having.
Don't get me wrong, it is not easy and I continue to struggle every day, but I would not trade this life for anything else.
If you are thinking about starting your own show and creating a sustainable freedom lifestyle then read on, because I will be sharing the top podcasting mistakes I wished someone told me before I started my show.
1. Don't Underestimate the Work
If you are starting your own podcast thinking that creating one is going to be "easy", then you are in for a big surprise.
Not only are you responsible for recording your episodes but also finding guests, editing, production, marketing and so many more tasks that you will not anticipate when you first start to learn how to be a podcaster.
Most of you will begin without having upfront financing to delegate the tedious tasks, which means you will have to do all the work by yourself.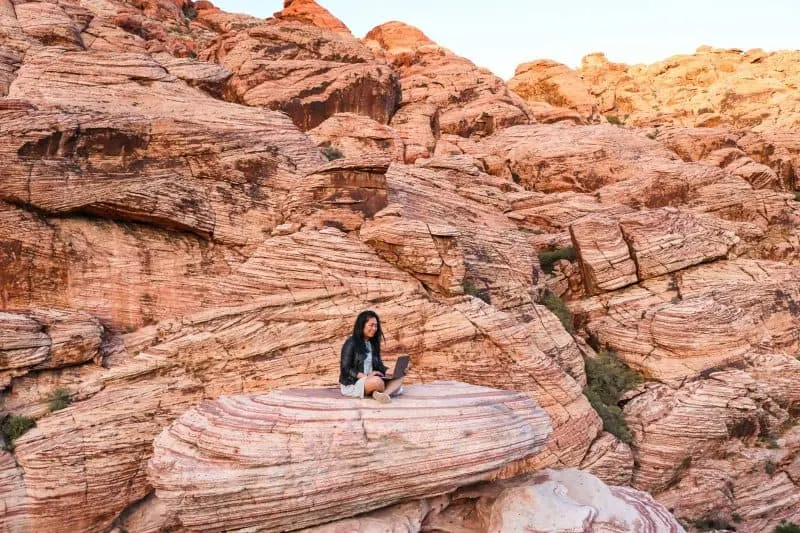 It can start to get overwhelming and every day you will be tempted to quit. But, if you start this journey knowing the amount of effort you have to put in, then you will have a better chance to succeed.
In order to avoid burnout, start by creating one task every day and go from there. Whether it is to research the audio equipment you need to use, reaching out to guests for your show or learning how to edit your audio.
Every task you accomplish will get you closer to starting and maintaining a successful podcast.
2. Invest in the Right Equipment
I cannot stress this enough; your audio quality is crucial to the success of your show.
You will most likely lose rather than gain an audience if your audio quality is not suitable for anyone's ears.
There have been so many times I've turned off a podcast after only listening to the first few seconds because the audio quality was horrendous.
Think about your podcast as your resume. When you are ready to start approaching brands to sponsor your show, one of the first things they will do is listen to an episode.
If your audio quality is bad, why would they even consider sponsoring your show?
You do not have to spend a ton of money to start a podcast, but you do have to invest in decent equipment in order to create a legitimate business and most importantly a good experience for your audience.
I recommend understanding the editing process before you hire an editor. Having experience editing your audio will allow you to understand how you want your show to sound, which will help when to communicate your needs when you do finally decide to hire an audio editor.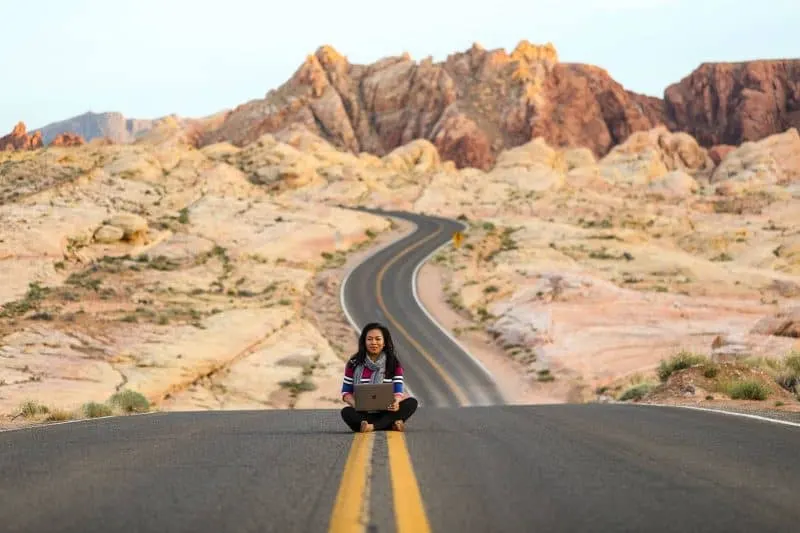 It took me a long time to find an editor because I knew how my show needed to sound and it was also difficult to find someone who is affordable and can do a good job.
Do your research and ask for an edit sample before you hire someone. Learn how they communicate and deliver the finished audio. It may take a few tries or you may get lucky and find a good editor right away!
3. Have a Niche
Now that you've bought your equipment and have researched enough to understand what you are getting yourself into, it is time to start thinking about your niche.
You cannot be everything to everyone, so narrow it down and decide what your niche should be.
Choose a niche that will keep you motivated and excited even if you do not have an audience or making any income.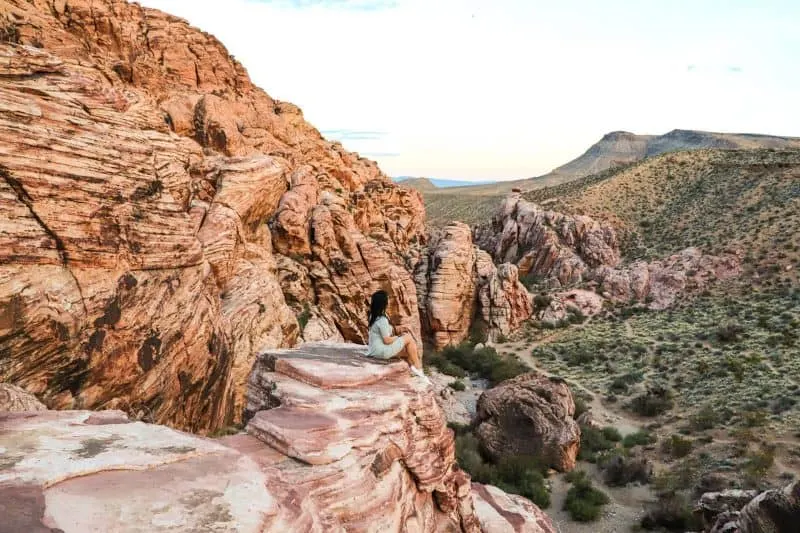 Because at the end of the day, if you are not passionate about your work, you will easily give up because there is nothing to keep you going when you hit the roadblocks along the way.
In order to find your niche, start by listing down your interests. What are you passionate about? What are you excited to learn and talk about? Once you have answered these questions, then figure out who your ideal listener is.
4. Know Your Audience
One of the most common podcasting 101 mistakes that newbie podcasters make is not knowing their audience.
Without understanding who you are creating your content for, you will not be able to provide your audience with the right content they need in order to keep coming back to you.
Remember, you have to either entertain or educate your audience and if you do not know what they want, it will be difficult for you to deliver the right product.
The easiest way to reach your potential listeners for your show is by joining relevant groups on Facebook, LinkedIn or various forums online.
Figuring out their needs will show you how to host a podcast the right way and you will also have the opportunity to find ideas for topics for your show.
So, go out there, get to know your audience, have a conversation with them, ask questions, see what their pain points are and try answering them on your podcast.
RELATED: 56 Work From Home Websites—Earn Money Outside the Office!
5. Batch Your Work
The biggest obstacle I had when I first started a podcast (aside from having poor audio) is being able to keep up with a weekly schedule.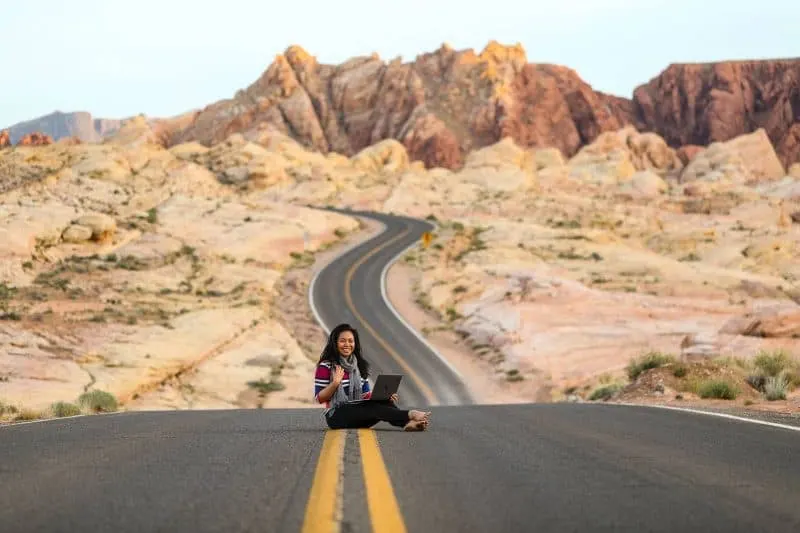 I often waited till the last minute to find guests or procrastinated with editing my audio which resulted in me running around like a chicken without a head the night before I had to release a new episode.
Try avoiding this rookie mistake by batching your work a few weeks or even a few months in advance.
When you're learning how to be a podcaster, you will realize that having consistency is key to longevity in this game.
Even though missing an episode here and there may not seem like a big deal, it is best to keep yourself accountable and deliver on time.
In order to avoid missed deadlines, I created a podcasting calendar that allows me to see when I am running out of episodes to publish. I also schedule at least 2-3 interviews a week and have 4-6 shows that are ready to be published.
Having a few weeks' worth of finished episodes will alleviate the stress and allow you to concentrate on marketing and running a smooth business instead of always playing catch-up.
DIGITAL NOMAD TIP:

Not sure where to start with learning a new skill?

How about two FREE months where you have unlimited use of a library of information to get yourself the knowledge you need to succeed?

That's what I thought! Click here and start learning on Skillshare (fo' free!)
If you are starting a podcast with the main purpose of leaving your 9-5 to be location independent be aware that podcasting can take months or even years before you start seeing the fruits of your labor.
If you are not ready to fully commit, do a podcast as a hobby and create income as a remote freelancer instead, you will be less stressed, still achieve location independence and have a steadier income stream.
It will not be easy and there will be a lot of failures and rejections that you will have to overcome.
But if you are willing to do the work and not be dissuaded by the amount of rejection you will face, then this business is for you.
More Digital Nomad Resources
Thinking of becoming a podcaster? What's it about? Let us know in the comments!
---
>>> Bio
Debbie Arcangeles is the host of The Offbeat Life – a podcast where she highlights individuals who are location independent and nomadic entrepreneurs. Her podcast has been featured in Refinery 29, MIC, She Explores and more. When Debbie is not writing or interviewing guests for her show, you can find her hiking and exploring new destinations.
---