Figuring out what to wear in Morocco isn't too hard.
It's actually easy and no, you don't need to completely cover up. Just dress modestly and appropriately.
As long as you're not frolicking around town in booty shorts or prancing through a market in a spaghetti strap mini-dress, you'll be fine! And no, you don't need to buy special items that are only appropriate to wear in Morocco.
Everything here is not only an item that makes the perfect outfit to wear in Morocco but it can be used again for your next destination.
Since I literally live out of a suitcase, there's no way I can afford the space to bring very specific clothing. I need my clothing to be versatile and something I can wear anytime and anywhere. So this packing list for Morocco is actually perfect for anywhere, but we're just going to mix and match items a bit differently.
Oh, and let's just go ahead and get this out there as well: I'm NOT a fashionista. I know nothing about fashion. I dress at the very fine border of "decent enough" and "semi-cute" — AT BEST. I'm not trying to act like I'm the next hottest IG model (*insert eye roll*).
So yeah, anyway, since this was the most popular question I received while traveling in Morocco, here's what's in my bag… (literally, because I'm addicted to Amazon, so yes, almost every one of these items is literally what I have. Prime got me like—click, click, buuuyy)
What to Wear in Morocco: Essentials for Your Morocco Packing List
---
1. Dresses—ANY Length!
Dresses are a go-to for any occasion, and in a moderate Muslim country they can be super stylish, allow for ease of movement, and meet the basic requirements of covering shoulders and knees.
Of all the clothes to wear in Morocco, long dresses must be at the top of the list for a woman. Also, no need to match two pieces, so for lazy less-fashionable women like me—we win!
If you're like me and live out of a suitcase, your shorter dresses are still fine! Just pair them with some leggings underneath and you're good to go.
2. Black Dress
So… I don't really have to explain this one, right? What woman travels without an LBD. However, because you are in Muslim country, make sure it's not too little. A more conservative culture requests you do not wear skin tight clothes.
A semi-loose nice cap-sleeve that hits around the knees would be ideal for the area and probably the minimum exposure you'll want to be flaunting. For anyone wondering what to pack for Morocco, this is something you'll wear all the time.
3. Plain T's
You'll want some short sleeve and some long sleeve t-shirts to go with everything. You can throw a tee on with a skirt, linen pants, jeans, leggings, you name it. These are must-haves for any wardrobe period, so of course, they've gotta be on your Morocco packing list.
RELATED: Best Time to Visit Morocco: When Spring Is in the Air!
4. Kimono
No, not the full-on Geisha style kimono, just a cute kimono top that can spice up your plain t-shirt or add a conservative respect to a strapless dress. It'll cover your shoulders and bring life and color to an otherwise monotone outfit.
I wear a kimono almost every day because they are so light and easy to wear, takes up almost no space, and almost literally "make" my outfits. The orange one you see here is what I'm wearing in the first picture of this post! I travel with three kimonos (#overkill…?).
5. Chambray
You can throw this denim button-up over a tank with leggings or tie it at the waist over a long dress. It's a lifesaver on those chilly nights when it can act as a light jacket.
If you have a fav tank top or two that you want to sport, just throw this over to make it more appropriate for wearing in Morocco.
This one here is my fav, and I almost literally lived in it during my trip. And I'll wear it for trips to come.
6. Light Long Sleeve Shirt
A light long sleeve shirt will help you cover up your shoulders while also keeping you cool under the sun. This paired with leggings is also super comfortable for those sometimes chilly bus rides or long days on your road trip.
RELATED: 7 Badass Beach Towns in Morocco for Surfers and Professional Beach Bums
7. Leggings
Who travels without leggings? You can walk all day in them, sightseeing from Marrakech to Chefchaouen. They can go under a long dress for warmth, under a short dress for respect, or paired with a tee for a chill look.
Just a note, wearing leggings as pants is pretty much a no-no everywhere and anywhere, at least in my book. But if you sport this fashion faux pas, just remember when thinking about what to wear in Morocco, that tight fitting especially around your butt, may be a bad idea! #CoverUpDatAss
I have both fleece-lined stockings for warmth and regular ones for every day.
Check Price: Fleece lined stockings | Regular ones
8. Maxi Skirts
Maxi skirts serve the same purpose as long dresses, comfortability, and cuteness, but they give you more style options because you can mix and match with different T-shirts and accessories. Also, they can maybe create some Instagram magic in some places.
My yellow skirt is EVERYTHING and I've worn it around the world.
9. Flowy or Linen Pants
Back to breathable. A nice flowing fabric or a pair of linen pants will give you the same feel as leggings with a little extra breeze for super hot days. As an added bonus, you'll fit in with the locals in more relaxed clothing.
10. Jacket
A jacket was an absolute must-have on my Morocco packing list when I went from February to April. It gets cold! Remember, even a hot day in the high 70s can drop super low at night.
The mountains still have snow, the desert is chilly at night, and at the least, the buses can get cold too! The coastline is also known for its windy weather which brings in a chill too.
So the main point? If you're wondering what to pack for Morocco, don't dismiss the need for a jacket. Check the weather, it's likely you'll need something to keep you warm.
I have a jacket just like this one and I LOVE it. It's two jackets in one, a down jacket and a wind/rain jacket. It gets me through traveling around the world and in almost all weather conditions—Iceland to Morocco!
11. Scarves
Speaking of hot and cold, pack some scarves when planning what to wear in Morocco. You can use these to stay warm, to protect your head from the sun, a hair scarf, or to cover your shoulders if you have them bared in a tank.
Lastly, my scarf saved me when there was a mini sandstorm in the desert!
Take note of the scarf WITH A POCKET. It's one of my favorite travel items. You can fit cash, your passport, and even your phone. It's a great place to hide your things when walking around town and I also love wearing it on my travel days so my passport and tickets are easily accessible.
Check Price: GERINLY | Scarf with Zipper Pocket
12. Swimsuit
Hammams and riads with pools, surfing and beaches… 'nuf said, right? Don't forget that swimsuit!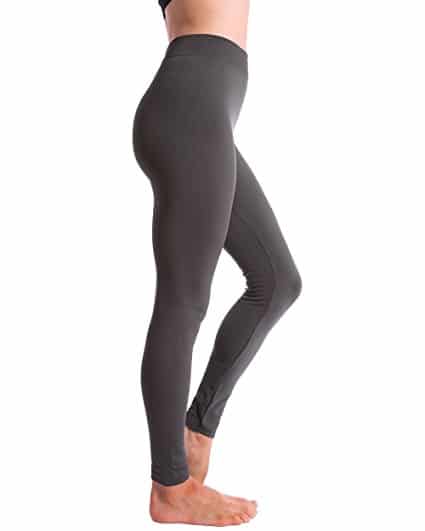 13. Comfy Closed Toe Shoes
Put a low heel ankle boot and a flat on your Morocco packing list. You want a dressy shoe for dinner out or a fancier outing and a basic walking shoe that can be cute with a dress or leggings but still be super casual and worn every day. Both will keep your feet warm enough on cooler days and nights.
14. Flip Flops and Sandals
Have at least one of each; out of all the things on my Morocco packing list, flip-flops are a life essential. You probably already have a few pairs but I live and die by my Rainbow flip-flops.
The price tag is a little scary for flip flops but since they last for years, it's worth every dime. I don't need to worry about them busting on me in the middle of my travels!
They are cute, comfy, and perfect in the heat. Then to dress up any outfit, have a pair of sandals on hand. You'll fit right in.
Resources for Your Trip:
Other Important Items for Your Morocco Packing List
---
15. Day Bag and Purse
Which one do you prefer? I always use both, purses for quick hops outside, at night etc, and the day bag when I have my camera stuff and need to carry more items.
This is my favorite backpack and my favorite purse as they are both anti-theft bags. Nobody is getting in there! As for what to pack for Morocco, your bags could be some of the most important!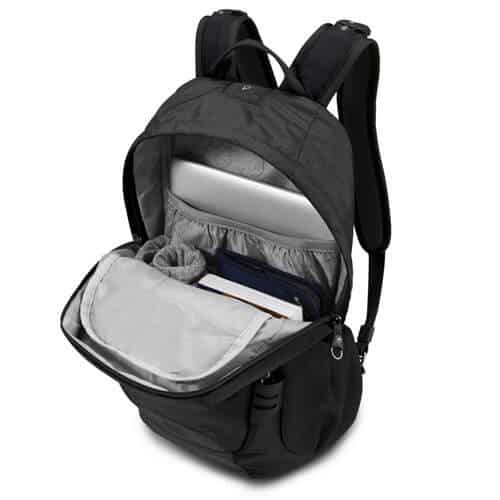 Anti-theft bag, backpacks, and purses are definitely the way to go, no matter where you're traveling.
As general rules:
NEVER use an open purse when traveling. It must button or zip closed.
NEVER use a shoulder bag. Crossbody bags are the safest option for traveling, no matter where in the world you are.
NEVER wear your backpack in the back when in a crowded area and be on alert at all other times. Backpacks are SO easy to open in crowded markets, wear them in the front and avoid theft.
16. Power Charger
Charge that phone while on the run! It would really suck to run out of phone battery in Morocco, you need a map. The medinas are labyrinths and excepting help from strangers is a no-no, more on that in my Morocco tips post. This is my favorite charger ever and it even solar charges, perfect for Morocco!
17. Adaptor
This adaptor is what I recommend as I've been using it for years now. It works in essentially any country around the world, including Morocco, and you'll be charging your camera A LOT.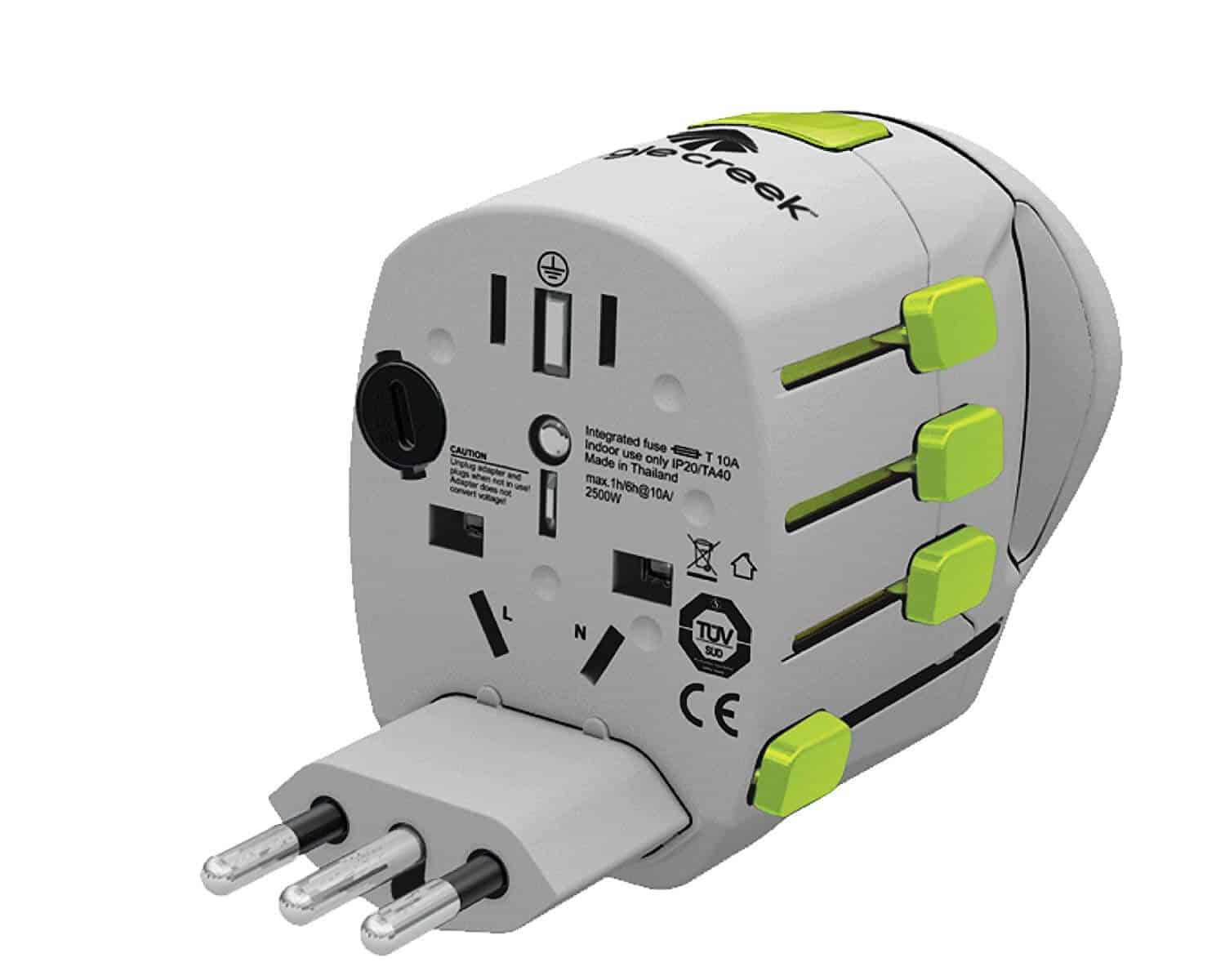 18. Luggage Locks
Call us paranoid but when you're lugging the equivalent of $15,000 between you and your boyfriend's camera and computer gear, you protect it.
It's annoying to bring everything out every time too, trust us, we have done it! So that's where luggage locks come in handy.
Sure it's still "stealable" but the fact that you're making it WAY harder means it's less likely someone will actually do it. We always travel with Pacsafe gear, it's the best bags we've owned, two years and going.
With our Pacsafe gear, we have unslashable bags. So we just take them, close them up, and then lock them to an unmovable object like a large pipe, a metal bed, or really anything that would be too large and obnoxious for a thief to take!
If Pacsafe is not for you, at the least, you can buy something to lock to lock your stuff up. Unfortunately, without a Pacsafe bag, your bag is slashable BUT you can buy this outer shell for your regular bag and solve that problem.
19. Sports Gear?
For those into sports, you may want to bring your favorite toy from home. Morocco has adventure around every corner so if you're into surfing, rock climbing, hiking or camping, bring your gear, unless you don't mind renting.
RELATED: 21+ Phenomenal Morocco Tours: Adventures, Desert Getaways, & More
3 Important Toiletries for Your Morocco Packing List
---
When thinking about what to pack for Morocco, these three toiletry items are the most important to have on you… Everyday!
20. Toilet Paper
Always and forever! Toilet paper should always be handy. While this is essential for your Morocco packing list, obviously, just buy it there!
21. Hand Sanitizer
This is another must. If you have to bring your own toilet paper to bathrooms can you image the soap situation? This is a must to keep handy.
22. Sunscreen
Morocco is sunny! Revolutionary info, right? Slap that sunscreen on and don't forget to check it off your Morocco packing list when at home, it can get pricier abroad!
Tips for What To Pack for Morocco and More
---
– As a woman, you don't need to cover your head in Morocco. Don't feel obligated to do so.
– The more your show the more looks you get. Don't make it any worse than it's going to be, because it's going to happen either way. Take my notes above and run with them.
– Large amounts of cash on you are a no-no. Try this small Pacsafe neck purse or for men this stealthy money belt, for small amounts of cash, and hide the rest in random places, on you or in your luggage. (don't forget that badass scarf with a pocket I've suggested above!) Check this post out for the ideal day bags and carry on backpacks.
– Wear sunglasses. They help avoid eyes contact and make you look less approachable, which is a good thing.
– Don't get drunk and walk the streets at night. Actually don't do either of those things, individually or together. It's just not smart, anywhere around the world.
– Keep smiling to a minimum. I know, it's weird, you're just trying to be nice, right? But it invites conversation and can "mean more" to local men, so just don't, especially when you're alone. Resting bitch face goes a long way, brush up on that RBF for the busy medinas.
– Ignore the comments and catcalls from the men. Even if some of the things they say are nice like,"you look beautiful today." Ignore it. I KNOW, it's so rude, right? But not really, because as mentioned above, engaging with them creates an invitation for more and more, something you don't want.
Lastly, keep reading! I have 15+ posts on traveling Morocco and you can literally plan your entire trip using my site. You can find them all below, I hope this has been helpful.
The main points when thinking about what to wear in Morocco, nothing short, tight or revealing… That's it!
I really hope this helps you decide what to pack for Morocco and what to expect!
Let me know if you have any more questions on what to wear in Morocco in the comments!
---
---
>>> Even More About Traveling Morocco <<<
21+ Awesome and Adventurous Morocco Tours to Book NOW
9 of the Best Day Tours From Marrakech
25 Tips for Driving in Morocco & Why a Morocco Road Trip Is a MUST!
Toubkal National Park: An Easy Trek Around Imlil, Morocco
Best Time to Visit Morocco: When Spring Is in the Air!
Finding Goats in Trees in Morocco: Yes, This is Real Life!
8 Things to Do in Ouarzazate: A Movie Buff's Paradise in Morocco
How to Visit Paradise Valley Morocco: A Day Trip to an Oasis
7 Badass Beach Towns in Morocco for Surfers and Professional Beach Bums
This Is What It's Like Camping in the Sahara Desert in Morocco—Erg Chigaga Trip
Finding a Surf Camp in Taghazout & Becoming a Badass Surfer (Kinda)
What NOT to Miss on Your 5-Day Morocco Itinerary
---
---
Don't lose this post! Click the picture to pin it for later.