You can do some work in exchange for free rent!
Yes, you read that right!
And even more? You can do this around the world, meaning you can cut out a big chunk of accommodation costs saving you tons of cash.
Imagine being able to travel the world, meeting and helping locals, and doing a work exchange to get free rent?! It's totally a thing with platforms like Worldpackers and I've done it several times.
Let's break this down… Here's everything you need to know to get free rent in exchange for work and my review of Worldpackers.
Already Know Worldpackers and Just Looking For a Discount?
Hey, no shame in that, my friend—I got you!
Worldpackers Review: What is Worldpackers?
Worldpackers is a fantastic initiative that allows you to travel the globe, meet new people, get free accommodation, and positively impact the world as you go. Sounds too good to be true, right?
It's not! There are some incredible opportunities available if you are willing to take that plunge.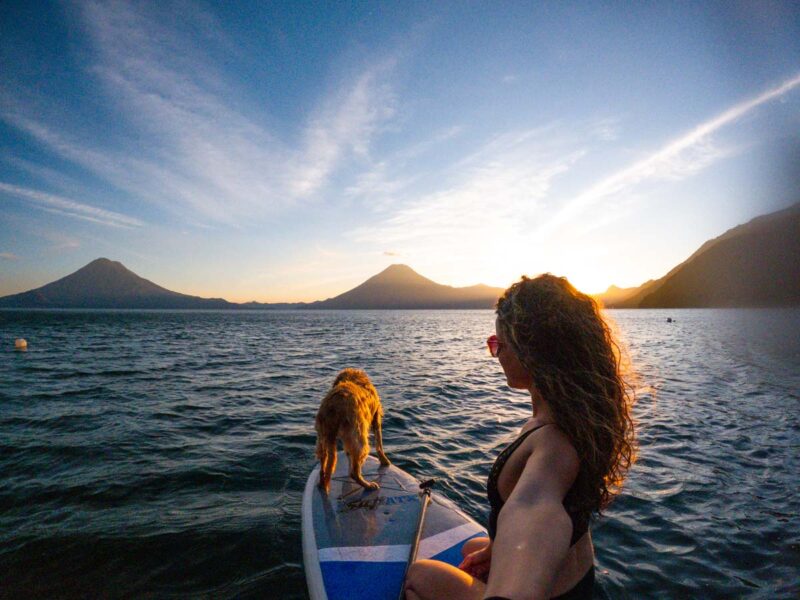 Quick Questions About Worldpackers:
How much does Worldpackers cost?
It's only $39 (instead of $49) for an ENTIRE year! Get your $10 off at this link.
Is it worth paying for Worldpackers?
YES. It's cheap, you get a whole year, and you can use it as many times as you want.
Can I use Worldpackers without paying?
You can browse and get a lot of info about the experiences, but you'll need to pay to apply to any of them or get accepted.
How do you become a Worldpacker?
You sign up, look for work exchange experiences abroad, and connect with the locals to work out what you can help with, and in return, you get your accommodation or more taken care of!
How Does Worldpackers Work?
As a volunteer, you'll agree to 'work' with your host for a set number of hours a week, and in return, they will provide accommodation for your stay. Depending on your host, they may also throw in some added benefits such as your meals, activities, and excursions.
The experiences are set up so you have plenty of time to explore and enjoy your stay somewhere new. Most will want a one-week minimum but some allow you to stay for a few months!
Anyone can apply to be involved, any age, nationality, or gender, making it a positive and inclusive experience.
There are hosts in more than 140 countries across the globe, so you really can travel the world with Worldpackers and are not just limited to the more well-known countries like similar platforms are.
Join Worldpackers for LESS! Here's Your Discount Code
Hey, we're all trying to save cash anywhere we can right? Well, luckily I have a discount code for you so you can join Worldpackers without paying full price.
Grab my Worldpackers discount code here or enter NINA10 at checkout to get $10 off! Making the total price $39 instead of $49!
If you're a couple or friends traveling together, it's even cheaper! You'll pay just $49 instead of $59 with my discount code!
Getting Started on Worldpackers
To get started, you'll first have to pick a membership plan. There are some fees involved at this stage, but your accommodation or entire stay will be free, which more than pays for itself even if you use it once.
A few different plans are available, each with additional benefits, leaving you free to choose which you feel will work best for your needs. (Not to mention you get a discount anyway when you click here).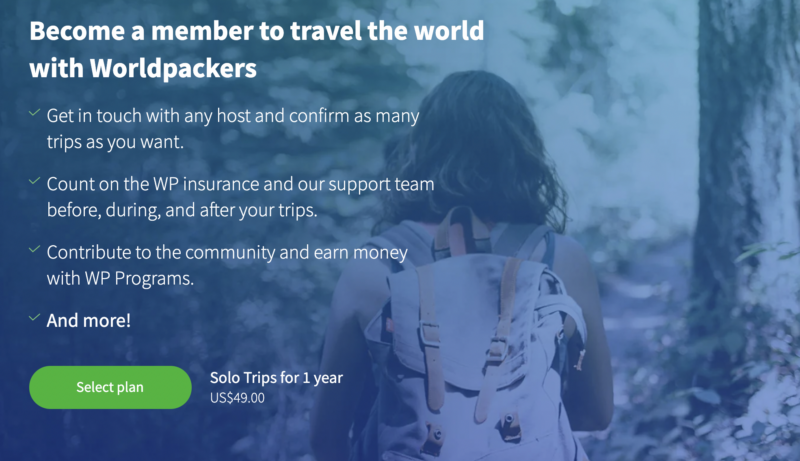 The great thing about the plans offered by Worldpackers is that they are offered for a whole year. That's just one fixed price, and then you won't have to worry about paying anything for an entire 12 months while reaping all the program's benefits the whole time.
Solo trips – $49 – This is the most common plan.
Couples or friends – $59 – If you want to travel with a partner, go for this plan. It has all the benefits of the solo plan, plus you can connect your account with someone else and apply together.
Creating an Account and Applying on Worldpackers
Creating an account is a vital part of the process, so make sure you spend some time on it and get all your details correct.
Another way to stand out is to use the Academy area of the program. Take different "tracks" and become more appealing to potential hosts. There are plenty of lessons to choose from to get you more acquainted with the site.
Once you're a community member and have created a kick-ass profile, it's time to apply to experiences, and this is where the real fun can begin! You can apply with as many hosts as you want, so go crazy and see what opportunities are presented.
Applying to your potential hosts is the essential part. If they are offering a great opportunity, they will have other hopeful travelers using, so you will want to stand out.
If they love you, you'll be pre-approved for the trip, and that's pretty much it! Be sure to confirm your trip through Worldpackers so you can make use of their features, insurance and make sure you are as secure as you can be.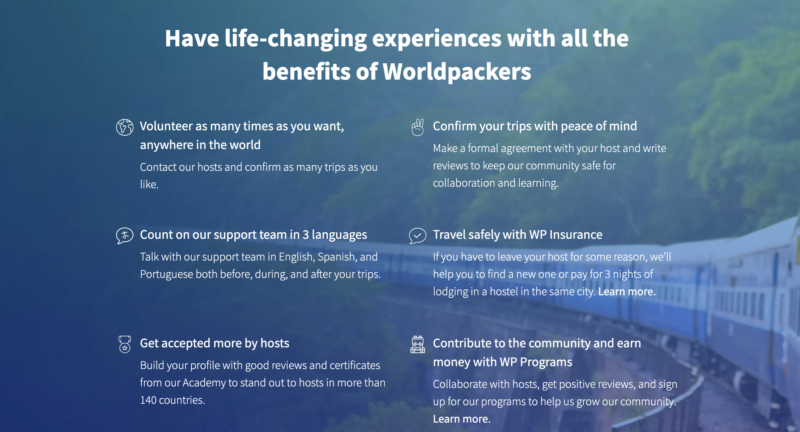 Worldpackers Application Tips
Check their requirements in detail; you don't want to be a time waster.
Write your message to the host explaining why you will be the best volunteer ever and that they should pick you above anyone else. Make sure not to be a template sender and write a personal note.
Make sure your dates are flexible, so you have more opportunities to choose from, and hosts can be more likely to fit you in.
Make sure to use the Worldpackers filters. That's what makes them so great, too, these filters save so much time when browsing experiences. With that in mind, don't be too limiting, and be sure to be open, that's all part of the fun too!
What Type of Work Categories Does Worldpackers Have?
When it comes to opportunities, you may think, well, I don't have any skills people need. Stop right there, my friend! You will be surprised at just how many available options, some of which you may not have even thought of or don't need any set skills. A few of the most common categories include: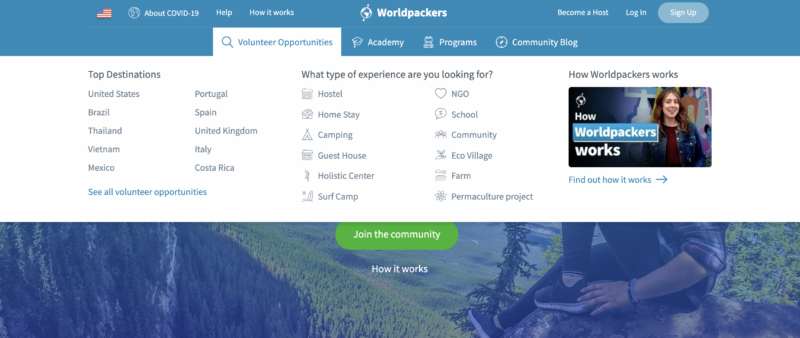 Teaching English -This is a popular skill set for both travelers and hosts, so you should find plenty of people seeking this kind of voluntary work, but equally, many people offer it. While you can get paid to teach English abroad and it's a great travel job, this opportunity is great for some experince and even for those who want to teach but don't have a degree! Search current experiences.
Volunteering with children – If you have or want experience with caring for children under your belt, this could be a good opportunity. Search current experiences.
Hostel or hotel work – Sometimes, hostels will offer free lodging for a bit of work, be it in front of the house or behind the scenes. You won't be working all the time, giving you plenty of time to explore where you are staying and make new mates. Search current experiences.
Building, farming, gardening, and other chores – Plenty of places need seasonal workers to help on their farms or other properties. The lodging and often food included in the offer make this a good option for those who don't mind getting a bit dirty or perhaps not have a particular skill set behind them. You just need that can-do attitude! Search current experiences.
Odd jobs – You never know what you might find on Worldpackers. Sometimes, you'll find random things that could be perfect for you, be it using your photography skills, bartending, party promoting, or other odd jobs. Start playing with the filters!
By country – Jack of all trades, open to anything but definitely want to hang out in certain countries? Simply filter to see which experinces are in certain areas of the world.
Don't forget your Worldpackers discount for $10 off!
RELATED: How to Teach Abroad – The Guide to English Teaching Anywhere
So This is Work in Exchange for Housing But What Type of Housing?
Yes, every opportunity on Worldpackers will "earn" you free housing. That might be in a tent, a dorm, or your private room. Worldpackers has the housing situation info explicitly stated on each opportunity so you can choose opportunities that best suit you.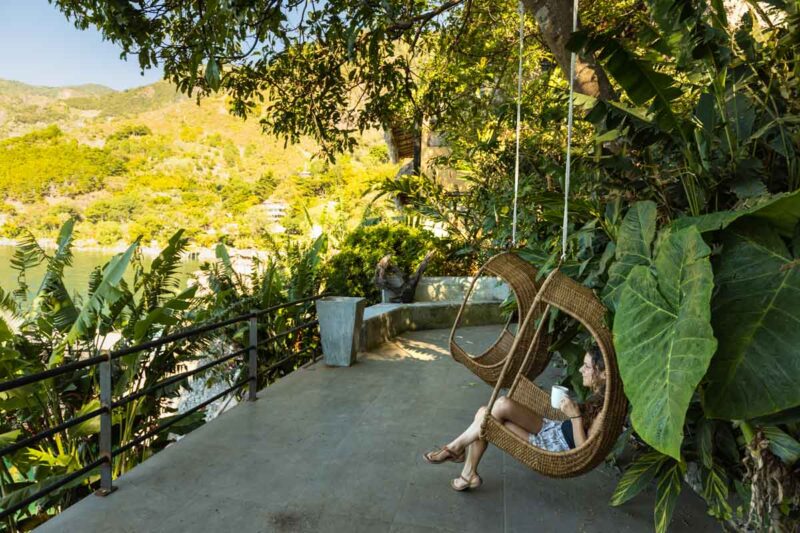 I know that I am a light sleeper, so dorms don't work for me, and I was quickly able to filter what type of housing I wanted.
So I Get to Travel for FREE?!
NOPE! That's not what this is. We are talking about work in exchange for free housing. Which is a tent, dorm, or private room.
Sometimes hosts will include meals but not all of them do.
Sometimes hosts will include activities or transportation to places which is a great added perk! But again, this would be an ADDED perk, most only offer accommodation.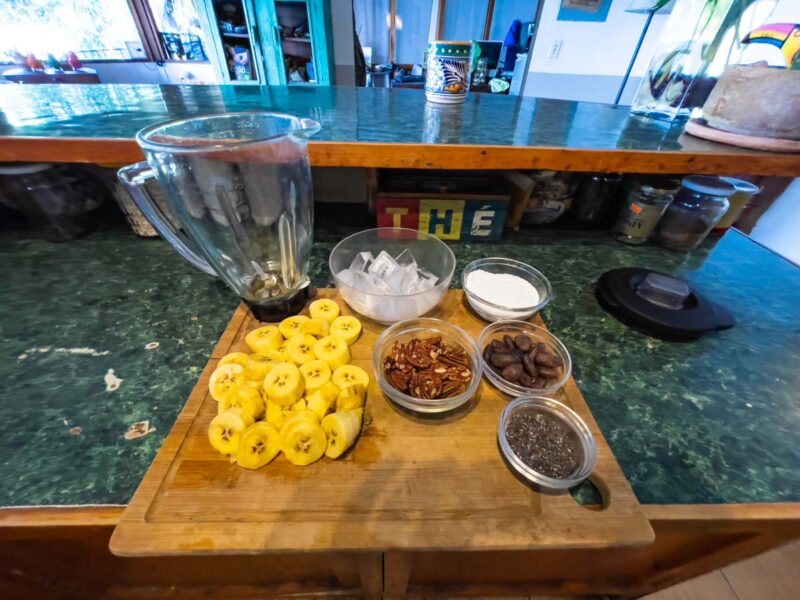 You will need to purchase your transportation to the host, food, flights, hotels for before and after experiences, etc. Don't forget to have some money saved before heading out.
What About Safety Concerns Using Worldpackers?
If going to stay with a stranger is shooting up reg flags, then the many security features offered by Worldpackers should help you feel a lot better about everything.
Verified hosts – All the hosts are verified for a start, so you won't be staying with just anyone who has decided to apply. This means that Worldpackers has put the work in to verify and approve every single host before allowing them to join the platform. It's a pretty rigorous process that involves references and address checks, so they have you covered there.
WP insurance – This is another massive benefit of Worldpackers. If for some reason during your stay you have to leave your host, rather than chucking you out on the street, the team will help find a new host in the same place or pay for up to three nights in a hostel in the same city, giving you that little extra peace of mind.
A formal agreement – Worldpackers does it properly when dotting the i's and crossing the t's. Once you have confirmed your trip, you then have a formal agreement with your host containing all the information you have both agreed on, keeping things as fair as possible.
Other Worldpacker Reviews – It is also a good idea to check out the reviews of hosts that have been left by fellow travelers, as they are the best judges here. If the reviews are not great, maybe avoid and look elsewhere… You can even chat with other travelers to find out a little bit more about different experiences. It makes you feel as though you are a part of one big community!
RELATED: Travel Safety Tips—No Matter Where In The World You're Going
What About Worldpackers Alternatives?
Although we love Worldpackers, it isn't the only work exchange platform. So, to save you doing all the searching, we have listed some great alternatives for you to check out.
WWOOF – Farm volunteering and the original work exchange platform.
HelpX – Been around for a long time and is something I've used in the past when nothing else existed.
Workaway – The most well-known work exchange program and perhaps a bit too popular for its own good.
Other volunteer programs that make you pay – Sometimes paid for volunteer programs can be expensive and sometimes potentially not the greatest for many reasons but that's another topic!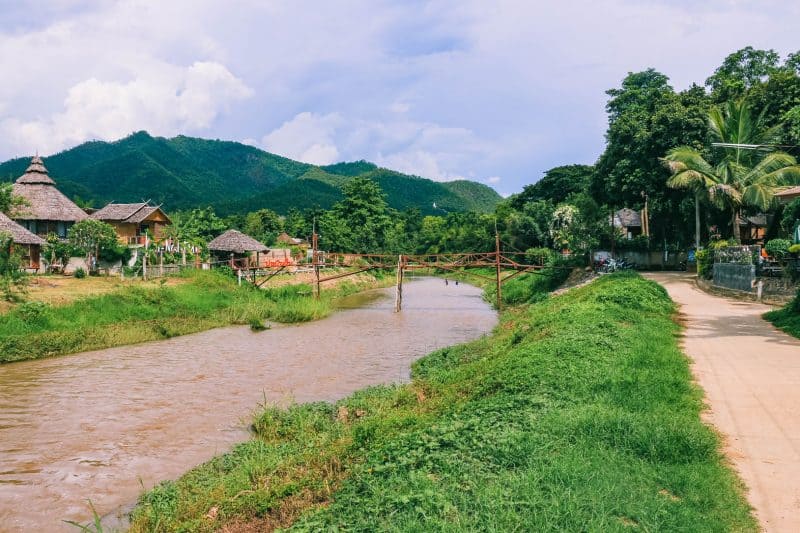 So why Worldpackers over the rest?
They have insurance to get you sorted in case anything falls through.
Their design and filters make their site user friendly.
They have more opportunities all over the world instead of focusing on certain regions.
There are tons of opportunities and users, but not TOO many making competition a bit too stiff.
It's an easy and cheap site to use and saves you tons of money!
After using others, I found Worldpackers to be the best choice.
Worldpackers Review—My Experience Doing Work in Exchange for Housing
So what about my personal experience using Worldpackers?
In short, it was AWESOME! I saved a good chunk of money, made local friends, did meaningful work, and had SO much fun! What more can I ask for? Here's a breakdown of the two recent Worldpackers experiences I had while visiting Guatemala.
Worldpackers Review—Xela, Guatemala
This was my first Worldpackers experience, and I enjoyed volunteering at Krista's place in Xela. She is a local Guatemalan woman my age who wanted to improve her English. She's super sweet and motivated, and we had a great time hanging out and practicing English. I was practicing my Spanish too, so it was a fantastic exchange.
We both learned so much during the week we had together! We had pages of notes translated from Spanish to English and English to Spanish. We hiked up Santa Maria volcano together, went out to karaoke night, grabbed a local vegan lunch in the city, and relaxed in the Fuentes Georginas thermal springs.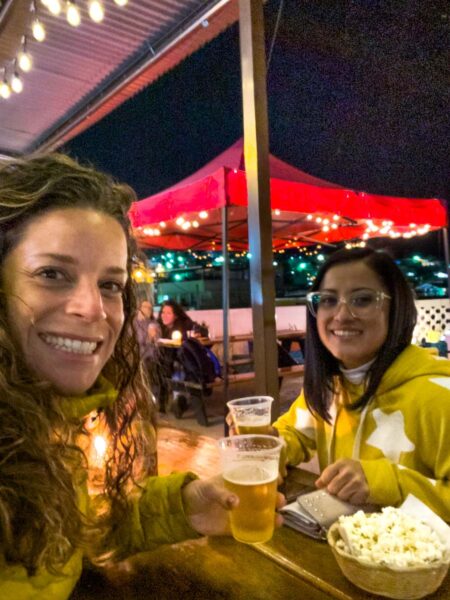 Nothing was crazy structured or timed, and the experience was very nice and relaxed. She still had to go to work, so I still had plenty of free time to myself as well. Her house was nice and comfortable, and I got my own private room. While the entire experience was so much, I have to admit the best part was hanging out with her puppies! What a bonus!
Worldpackers Review—Lake Atitlan, Guatemala
The second Worldpackers experience was totally different but equally impressive! This time I headed to Lake Atitlan to volunteer at a lodge on the lake. It's a GORGEOUS PLACE, and I was blown away immediately. I thought, "holy sh*t, I get to stay at this place for free??!"
It's located directly on the lake, and my private room and every room at the lodge had terrific views of it and the volcano across the way. It was incredible, and I was already sad to leave starting on day 1, although I still had my nine days left.
Here, my free housing in exchange for work was to do what I do in real life! So that was great. The lodge owner wanted photography for some of his rooms, help with other photography for his Instagram, and consulting for his brand.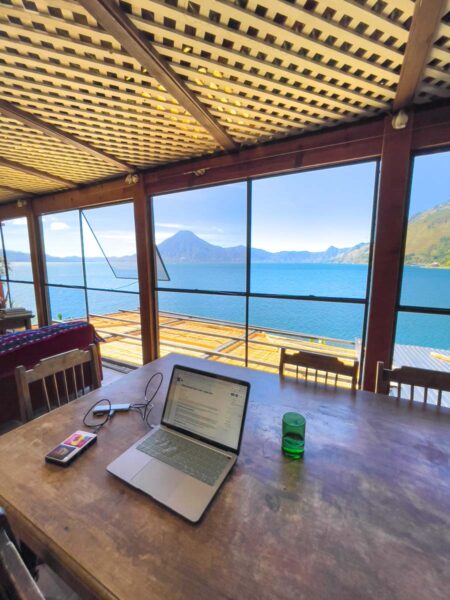 This is the same work I LOVE doing. Again, this experience wasn't strict with time-tracked or precise demands; it was pretty casual. I again had PLENTY of time to explore the lake, and I did. They gave me tons of recommendations, and even free boat rides to random towns they needed to go to anyway.
Included with this work exchange was delicious vegan food every day! It was nothing short of amazing and made this free housing in exchange for work SO WORTH IT. I barely had to pay for anything for nine straight days.
RELATED: How to Be a Social Media Manager and Never Work in an Office Again
Overall Worldpackers Review
I made TRUE friends at both of my experiences, I still speak to both of my hosts, and I hope to see them again soon. They both truly thanked me for my time there helping them, which feels so good to hear!
The process was easy and felt secure. I know that Worldpackers had all their info, and they both had a list of reviews already, too, so I felt it was all very legit and safe.
We both signed agreements, so while these experiences were causal and mutually beneficial (nobody was taking advantage of anyone else), it was still legitimate with an agreement in place.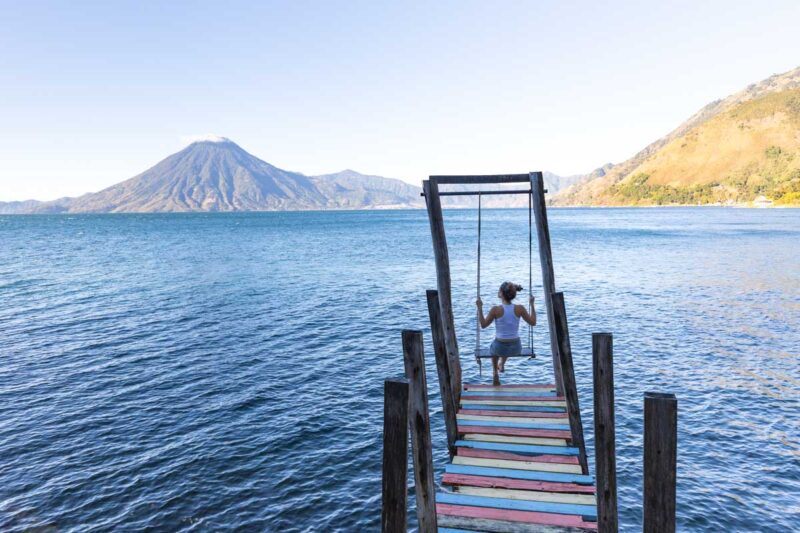 I saved quite a bit of money by doing these work exchanges, got excellent tips for the country I was visiting, got to see insider spots with my hosts, form deeper connections with people, and had a great time because of Worldpackers! I'm super thankful for the opportunities I got using the platform.
I have to be honest; I didn't have high expectations for the experiences, I just thought it was just going to be OK. I was slightly concerned about not having enough time to explore myself, but I was proven wrong! The experiences couldn't have been better. I was truly blown away by everything and had THE BEST TIME!
I was also SOLO in Guatemala! And while I've been solo in many places and love it, I felt better and safer using Worldpackers.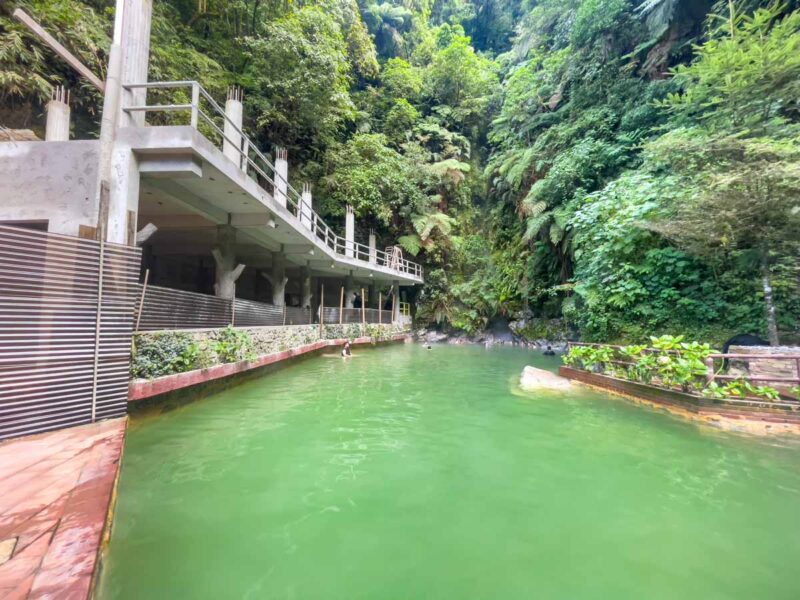 It's great for couples or solo travels alike, but to all my solo ladies out there, it will help you get comfortable quickly and make friends immediately. It's a great way to get your feet wet in a country when you're alone. And again, don't forget about the money saved!
Worldpackers Review for Remote Workers!
Just an extra side note for anyone here who works remotely… You can still do Worldpackers experiences while working! At least I did.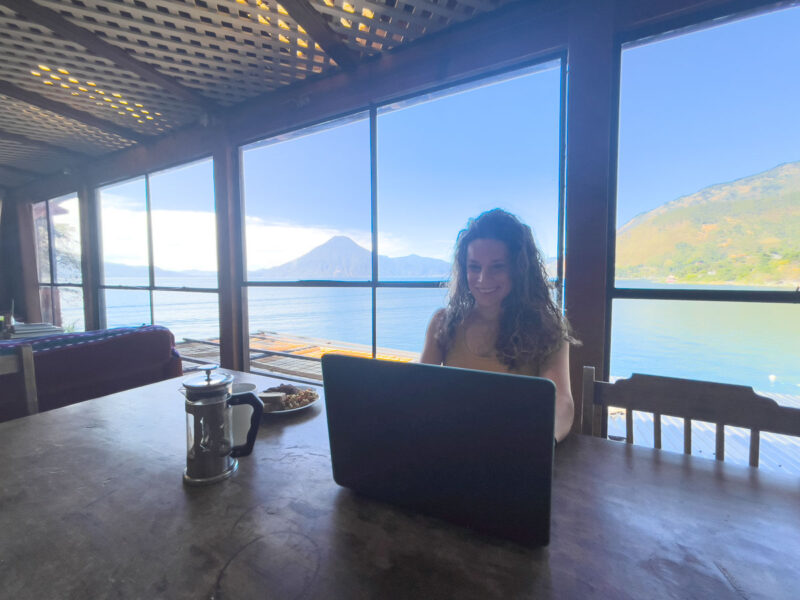 Of course, you'll need to make sure the experiences you choose won't clash with your current work, or be "too out there" without good wifi, but if it matches up, you could still be doing your remote job.
This means you're making money, not paying rent, and having an awesome time!
Tips for Using Worldpackers
Make your applications very personal, don't be a template sender. You're about to spend a week + with this person, make sure they get to know you a bit.
Double-check the work they are expecting and make sure it lines up with what you want. Don't walk in there and slack off on your hours making it an unfair work exchange for free rent! That's not cool for anyone. You can always discuss and negotiate the number of hours prior to getting there too to make sure everything is clear.
Be realistic with the work you can do. If you say you can do something make sure you can do it well or at the least, make sure they know your skill level so nobody is disappointed.
Don't forget, this is work in exchange for housing. This is not free EVERYTHING. You will need some money! Flights, food, transportation, visas… Make sure you're not getting into this with the wrong picture. Worldpackers doesn't mean you're paying nothing for travel, it's just free housing, potentially some meals and some activities. You also will surely have some "in-between" time where you're not scheduled with a Worldpackers experience, so take these costs into account.
I hope this helped you decide if Worldpackers is great for you. Don't leave without your discount giving you $10 off! Enter NINA10 at check out or claim it by clicking here.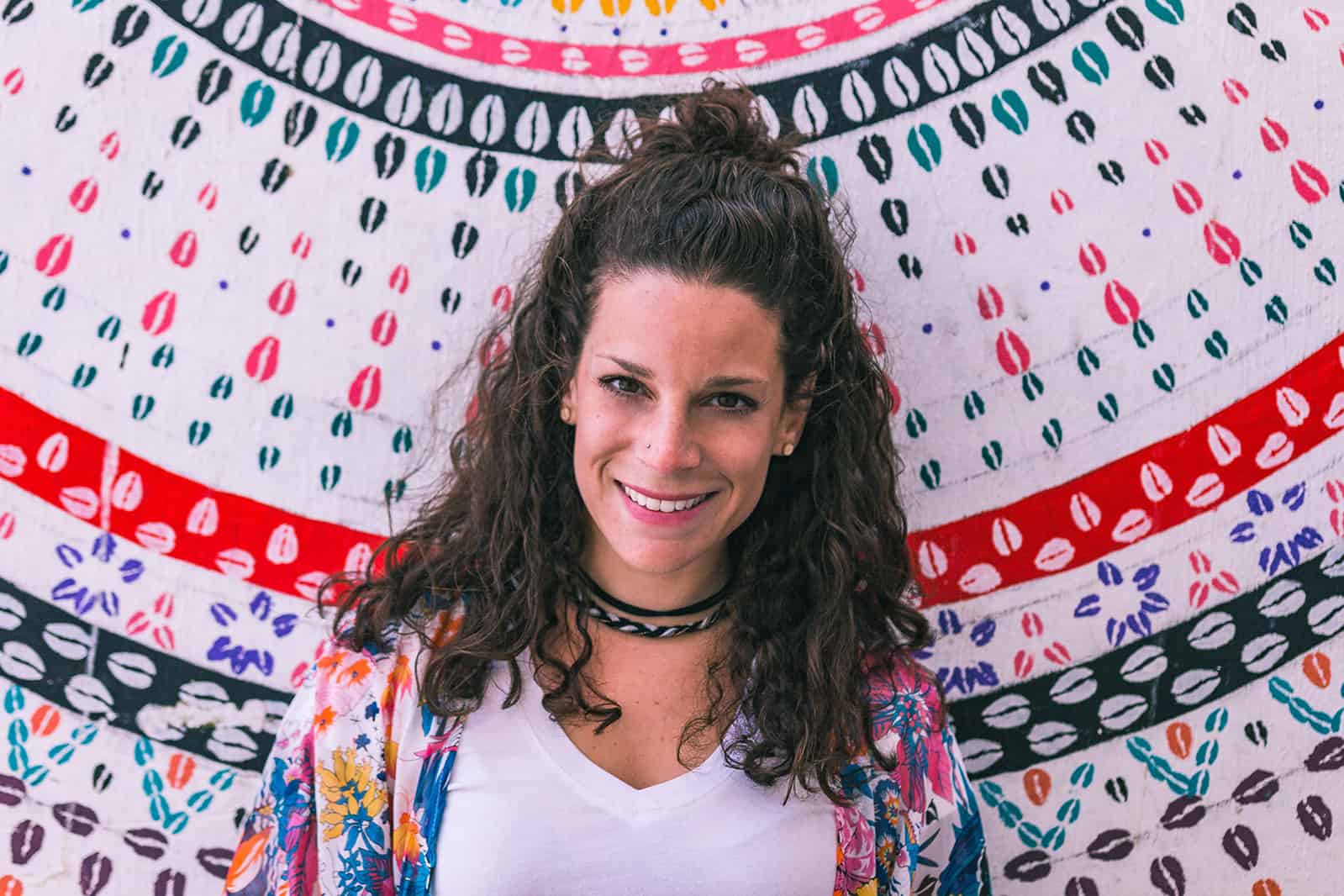 Nina Ragusa is an adventurer, messy bun master, breakfast fan, and full-time travel blogger. She's been abroad since 2011 and blogging on Where in the World is Nina? for nearly as long. Nina helps people like you move around the world while making money. She loves talking about how to work abroad and online to travel longer!