I sat down at my desk today to get some work done on the blog. Nothing was super pressing and I wasn't sure what to work on—so naturally, I procrastinated.
I tweaked something on my website's homepage and was checking it over. It made me think about all the jobs I've had abroad and then it clicked… WOW. I don't have any record anywhere of all the jobs I've done. Essentially my "story" of working abroad. Which is literally the point of this blog.
Uhm, wow. Huge fail, Nina. Huge fail.
How did I miss this? No idea, but I immediately whipped up this post and clicked publish.
So hi, welcome. Nearly nine years after starting this blog, I'm recounting the exact jobs I've done abroad or online that have brought me to my final career choice, blogging. This wasn't the goal but it's what I fell into.
The 11 Travel Jobs That Helped Keep Me on The Road
---
1. English Teacher (Thailand)
This is how it all started. I was desperate to get abroad but I didn't want it to be a vacation and I was TERRIFIED of running out of money.
… Said every soul on the planet who wants to travel.
Right? That's the one thing we are scared about, traveling a lot and then running out of money. Teaching English abroad was my answer. Circa 2007 when I was researching all this stuff, it was the only answer I found. And still today, it's a GREAT answer to this problem.
I started teaching in Thailand in May 2011, three days after landing. I had never been to the country, no less the continent of Asia. I was scared, alone, had no f*cking clue what I was doing, but I made it work.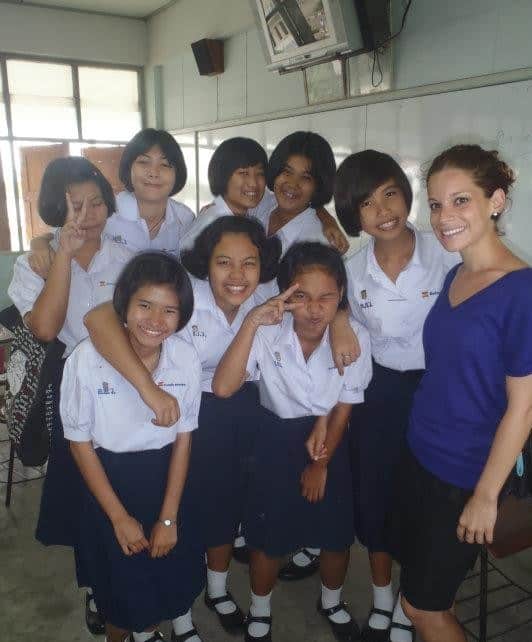 Teaching is the reason I am able to do what I'm doing today and I can't encourage everyone enough to start here. It's the easiest in, the best way to make some cash, and can lead to many other great things…
Resources:
— 👉 TIP —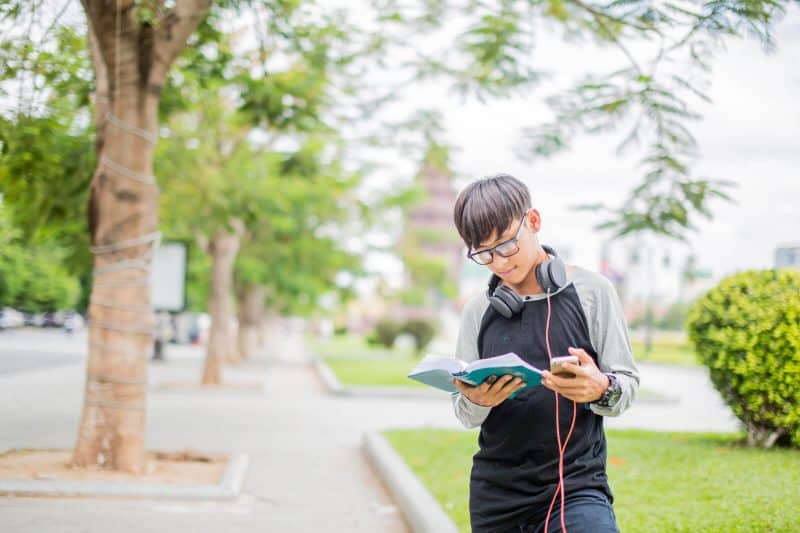 BEST TEFL COURSE
There are tons of TEFL programs out there, and it's hard to sift through which are actually worth it, trust me, I made a mistake when choosing mine! DON'T BE ME!
I've got you covered with the best TEFL program so you can teach English around the world and travel!
50% off with code: nina50
2. Online English Teacher (Everywhere)
This is where my world as I knew it started changing. Again, circa 2007 when I learning about teaching English abroad, teaching English online did NOT exist. About six months into my teaching English in Thailand stint, I accidentally found a job for teaching English online.
I had no idea wtf it was, got hired, and never looked back. I was hooked. Teaching in Thailand was fun, but tiresome and not as rewarding as I had hoped. Also, online is obviously far more flexible which is conducive to traveling so this was a clear no-brainer. I was now teaching online.
I started finding more work online during this time too…
Resources:
3. Packager (South Africa)
This may be the weirdest one on the list but yeah, I helped package a health tonic in South Africa. Long story short, I was dating a guy, his family made a health tonic in South Africa (where they are from), and after traveling together for a bit in Thailand and Southeast Asia, we went a lived back in South Africa together.
My visa only lasted for three months, so for three months, I helped them with their business and I essentially just kind of gave them the money I earned right back for my living costs.
Is this a viable way to work abroad? Eh, more like it depends on who you know. Did it probably cross a line or two with legalities? Probably. But it wasn't anything too crazy, I just helped a family. I didn't really make money either, just kind of "volunteered to pay off living costs."
This one is almost like #6 below, but I knew the person and had an "in." Honestly the more you travel, the more people you meet and the more normal this type of thing is. I promise.
4. Writer (Everywhere)
So during my teaching English online days, I was fascinated by the reality I was able to work online… What else can I do online!?
Well, turns out, a lot of things! "Digital nomad jobs" were really blowing up in 2012 when I was getting into it. I frantically searched every day for more jobs online, gigs, temp work… Whatever I could to make an extra buck to buy myself another Pad Thai or another room for a night in a hotel.
Since I had been traveling over a year or so at this point I had some travel stories to tell and people were going to PAY ME FOR IT. I was over the moon with this opportunity and I started writing for other blogs and publications.
Resources:
5. Freelance (Everywhere)
Along with writing, freelance writing, actually, I was getting other work as a freelancer. There's a bunch of different jobs that are grouped under here and I didn't want to section them all out, as that would be silly but some of the freelance work I did was…
Writing, editing, developing English games and apps (since I had been an English teacher abroad), data entry, transcription, and who knows what else. I tried everything and anything that gave me some cash and kept me on the road.
I was even an extra in a German movie in Thailand… Not joking!
Resources:
6. Salt Packer (Thailand) and Teacher and Photographer (Guatemala)
OK fine, this one may be the weirdest thing on my list! I packed salt. For about two or so months. I did not make money but I got an amazing house in the hills of Pai, Thailand for free. And it was magical.
I was also an English teacher to a lovely woman in Xela, Guatemala, and also did my real job as a photographer in Lake Atitlan, Guatemala!
I found these volunteer exchanges on Worldpackers—something I recommend everyone to try at least once! There's some cool stuff on there where you can work/volunteer and in lieu of payment, you get free accommodation and sometimes food too. It keeps costs down a lot and it's an excellent way to meet locals!
Sign up to Worldpackers here and get $10 off!
Resources:
7. Retail Worker (Australia)
I folded clothes, reorganized the floor, and told people they looked good in bikinis all day.
I loved working in the small little surf shop in Australia for six months and BANKING while doing it. This was one of the easiest jobs I've ever had.
8. Waitress/ Bartender (Australia)
Along with retail, I also bartended and waitressed. For six months, I did both, and the other six, I just waitressed. I made so much money and saved a boatload of cash.
I did this through the Australian Working Holiday visa. Again, some of the easiest jobs I've ever had. BUT I did work my ass to save the money, and I spent very little and didn't go out. It was all very worth it and half of the money I saved paid entirely for my five-month van life trip around New Zealand. Yeah… f*cking amazing!
PS- I saved $20k USD in less than a year, so if that interests you, click the resources below!
Resources:
9. Dog Sitter (Portugal, UK, Germany, USA…)
I LOVE doggies. We fell into this one by accident. Garrett and I booked an Airbnb, and we became friends with the owner who had the two dogs. We visited again and she needed help with dog sitting, so we got to live for free and play with dogs all day. Life is good.
So this happened by chance but then I found out this is a THING! Like people need this, and there's a network you can join to find these opportunities.
I've then done it numerous times in Oregon, USA, the UK, and Germany (and I plan to do a lot more.)
If you want these types of opportunities, I would recommend TrustedHousesitters! This is what I use as you can't wait around for happy accidents like this to come around.
If you want to get free accommodation while traveling the world, and you're a pet lover, THIS is the thing to do! Sign up to TrustedHousesitters here and get an automatic discount on the membership at checkout!
READ MORE: An Honest TrustedHousesitters Review as a Remote Worker!
10. VA (Everywhere)
A VA is a virtual assistant. I essentially helped another blogger with the backend bullshit, outreach, management, etc… I knew how to do everything since I was a blogger myself, so why not make an extra buck and help someone else do it?
This is a great travel job and one that's not that hard to get into either.
RELATED: How To Work Abroad & Travel the World.
11. Blogger (Everywhere)
This is my current job! Yay! I would say I'm so lucky, but I'm not, I worked really fucking hard for it, so yeah…
This was something I was doing almost from day one. I started my blog officially, on this platform (WordPress) in 2013 but I was blogging for over a year before that on a now-defunct platform. Blogging is my sole job, and yes, I actually make money doing it.
I've been blogging for years and it's a crazy amount of work but I wouldn't change it for the world. And a big part of why I do it is so I can help others find jobs online or abroad so they can support themselves while exploring the world. It IS possible to be a productive human in society while traveling.
Don't get sold on the "quit your job and travel the world" narrative, it's so ridiculous, I can't even…
But if you save, have a plan on what travel jobs you'll be doing, then yes, you can quit your job and travel the world. I'm a realist, sorry to burst any bubbles but yes, working is inevitable unless mommy and daddy are rich. Which I assume is none of us here. 🙂
Your Shortcut Guide to Living Around The World
No seriously, I'm not joking!
I created the Live Around the World Shortcut just for YOU! It has quite literally everything you'd need to know about living this lifestyle, actually maintaining it, making money on the road, and all of the tips and knowledge that I've learned over the last 10 years.
No need to spin your wheels trying to figure everything out for yourself (which takes years btw), I got you! Live abroad like a pro from the start!
A Mini Timeline…
2011 – Moved to Thailand to teach English, started a blog at the end of the year.
2012 – Found out about online work and immediately dove in. Taught English online, started writing, did packaging in South Africa, blogging.
2013 – Teaching online, freelance work, writing, blogging, salt packing…
2014 – Teaching online, freelance work, writing, blogging…
2015 – Teaching online (quite halfway through the year because I made enough freelancing and writing), freelance work, writing, blogging…
2016 – Quit everything and moved to Australia to save money – waitressing, bartending, and retail.
2017 – Doggy sitting, blogging (started making money but not enough yet), freelancing, VA
2018 – VA for extra cash and blogging (and actually making real money from it!)
2019 to now – Blogging only
I kinda can't believe I haven't written this post before but hey, better late than never. Now you know a bit more about my work abroad history! As you can see it took A LOT of work for me to get where I am today.
It's not impossible but not everyone can do this because they don't want to put the work into it. If you don't want to work, then don't expect to ever be able to find work online, abroad, or travel often.
This lifestyle takes a lot to maintain. There's a big learning curve but it's 100% possible if you're willing to do the work.
I should also say that blogging is notoriously hard to break into. MOST bloggers don't make enough money or any money on their blogs. If you asked me which travel job you should do it wouldn't be blogging that's for sure. lol. If you're desperate to get into it, you better find other jobs to do in the meantime while working on the blog, just like I did. It's necessary.
I think social media management, VA, anything in IT or tech, etc would be great to get into. Of course, teaching abroad and online are amazing options as well. These are all relatively easy to get into and you will be making money right off the bat. (Blogging takes a few years before you can make any real income IF you know what you're doing!)
Don't forget to check out all of my crazy amount of resources for finding work abroad and online!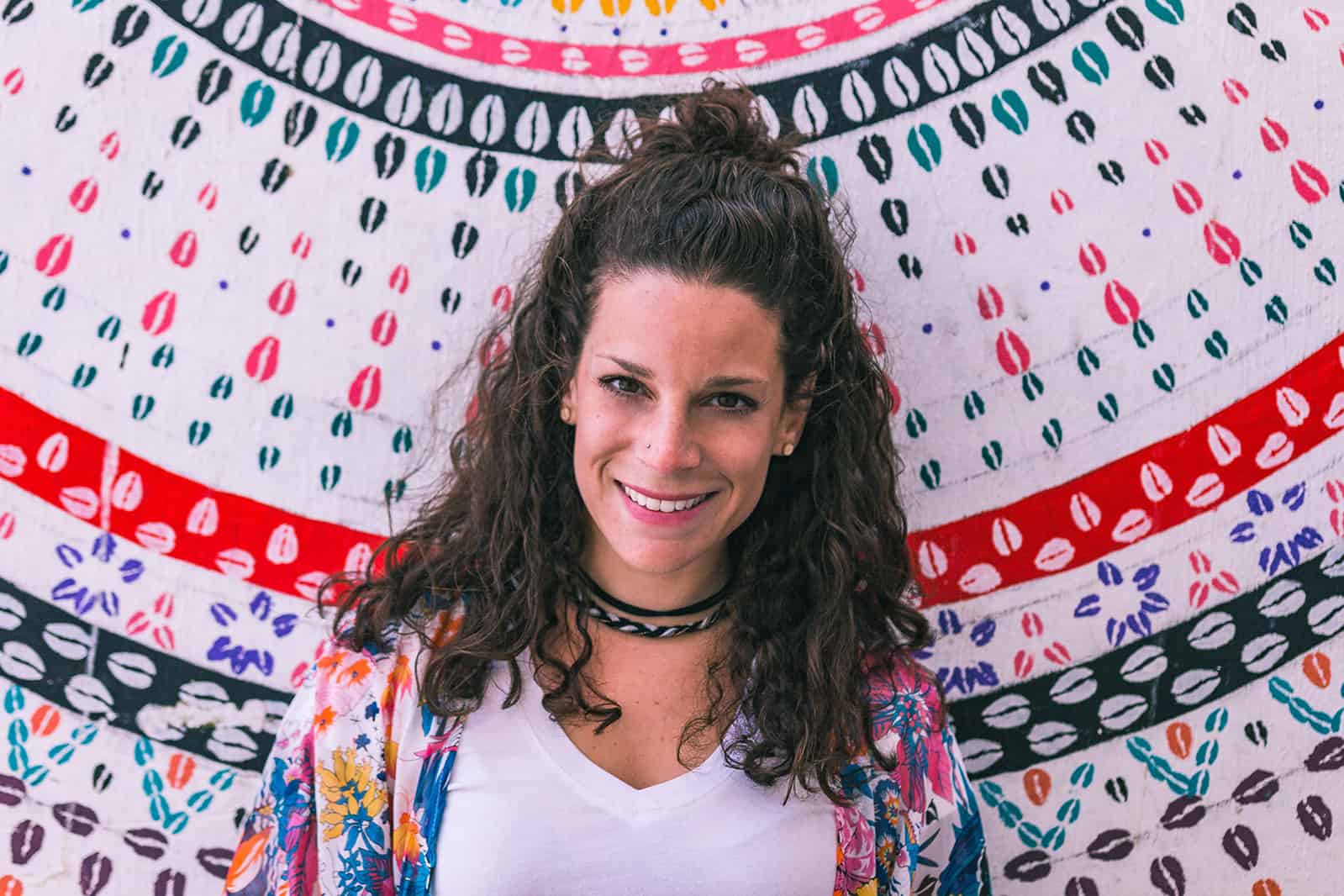 Nina Ragusa is an adventurer, messy bun master, breakfast fan, and full-time travel blogger. She's been abroad since 2011 and blogging on Where in the World is Nina? for nearly as long. Nina helps people like you move around the world while making money. She loves talking about how to work abroad and online to travel longer!