The Philippines is magical. I've sung the high praises of the Philippines ever since I first visited a few years ago. I've even said it's secretly my favorite Southeast Asian country, but it's just so hard to pick a favorite.
That being said, that beauty that it holds comes at a high price. The fury that's bestowed upon these islands is unimaginable. It's prime location along the Ring of Fire, Asia's typhoon corridor, it's overall lack of modern infrastructure, and the fact that it's spread across over 7,000 islands makes it a victim to mother nature at her worst…
The Big Storm
In 2013, Super Typhoon Haiyan (or locally known as Yolanda), swept through at 245mph and wiped out almost everything in its path.
Being that most of the structures and homes in the Philippines are built with natural materials or materials that aren't necessarily the sturdiest in inclement weather, it didn't take long for the storm to damage the homes of thousands of locals and take many lives.
This super typhoon is still one of the strongest on record.There were thousands of lives lost and devastation was really too much for words.
My incredibly kind guide, Butz Eguia, bravely spoke about that day where he and his sister accepted anyone they could into their home that was luckily spared the wrath as it was a newer building. Their compact space was full of 36 displaced individuals and they fed everyone they could. The next day, Butz stepped outside for the first time since the storm had passed.
He walked the town he once knew with his camera in hand and captured the incredible destruction that came down upon them in a matter of a few hours. There are really no words, but Butz found a way to form poems that spoke from the heart paired with his gut-wrenching and raw photos. They have been compiled into a book and is part of a fundraising campaign to rebuild schools.
I couldn't imagine what walking those streets would have been like after a storm like that… But getting to see it over three years later was incredibly humble. It was so gorgeous, but the remanence of the storm will always be here.
What traveling Leyte and Samar, Philippines are like now: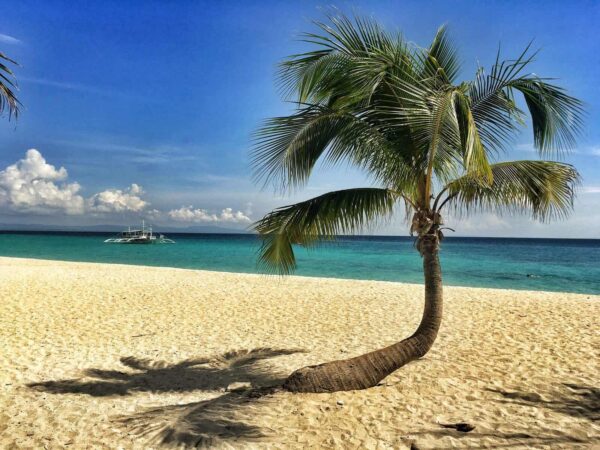 Kalanggaman Island – Palompon, Leyte
Oh, I actually meant to say paradise island, because I'm pretty sure this island is what's in your dreams. If you've ever thought of being a castaway on an island for a little while surrounded by nothing but clear blue water, palm trees, and perpetual sandy feet, this is the place!
The attraction is in its sandbar. It goes out quite far, which makes the island seems even tinier as you can see here…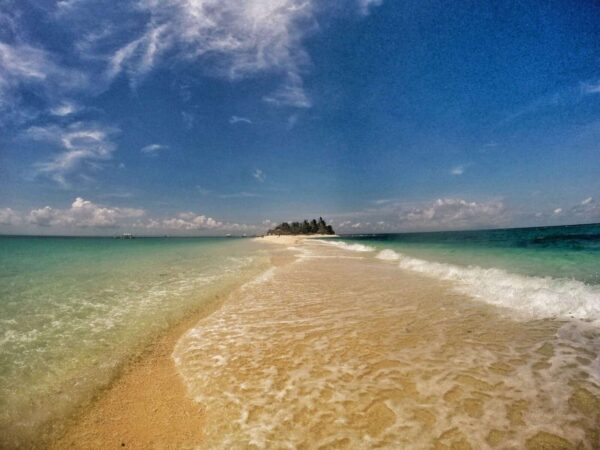 As one of the tourist spots in Leyte, there are activities on offer, of course! All you have to do is request it on the mainland so they can bring the equipment. SUP, diving, and kayaking are your choices, but if you're like me, sometimes all you want to do is just beach bum. And if that's the case, then bring your bikini/swim shorts and that's it! OK, actually, bring water too, there's nothing here.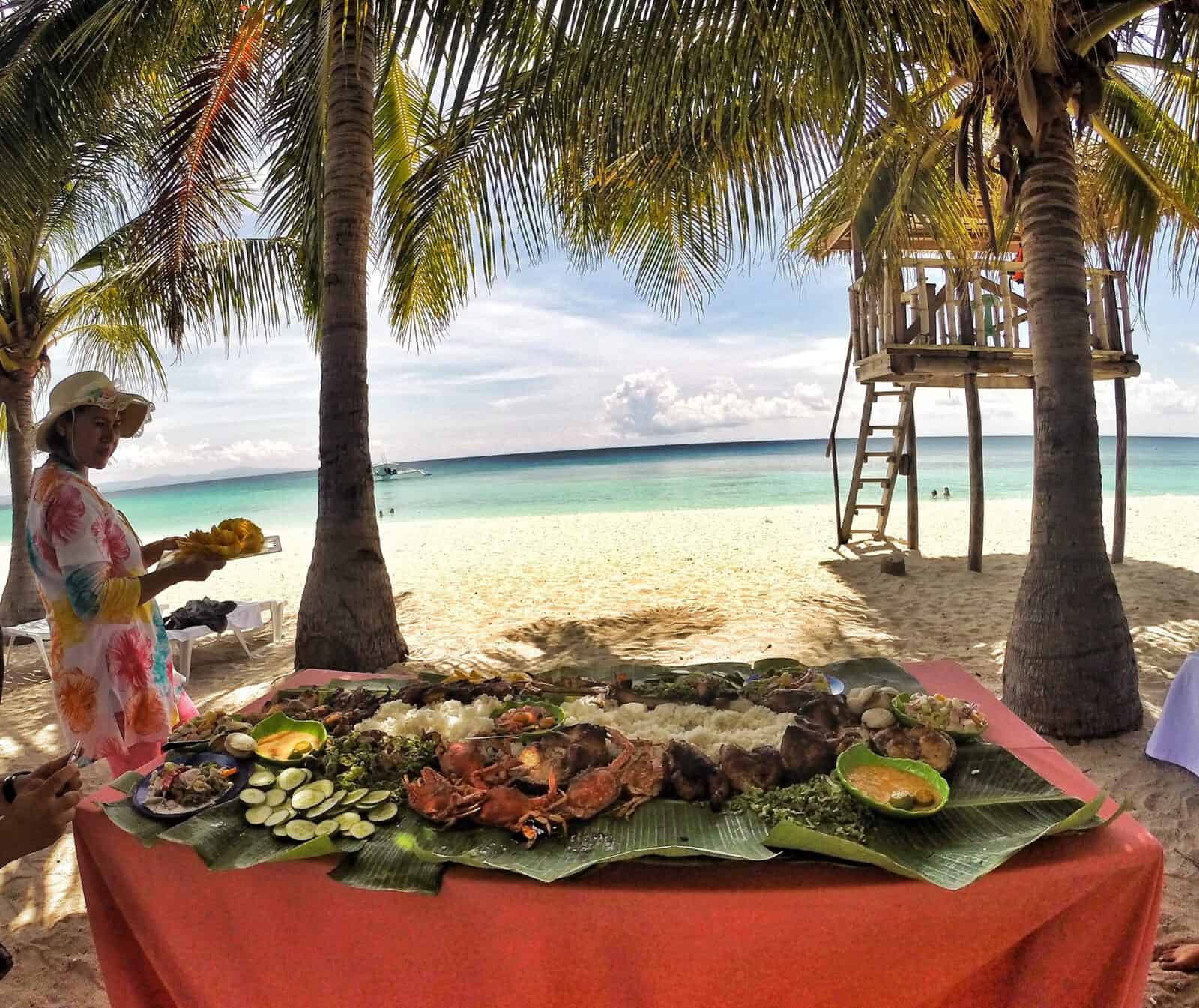 Getting here and knowing where to stay, what to do, making a boat booking etc can get kind of confusing, so check out my guide to Kalagnamman Island so you can be prepared. There are other tourist spots in Leyte but this is surely the highlight.
RELATED: The best two-week itinerary for the Philippines!
Sohoton Caves – Basey, Samar, Philippines
Now this experience was totally unexpected. I knew what I was getting into, but not really. So when everything started to unfold I was pretty blown away! Little did I know that I was about to experience one of the best Samar tourist spots that luckily, not that many tourists know about!
Tucked away in a small village I found myself squeezing into a tiny boat and floating off and away down a river. We passed shanties that had million dollar views of the river and ended up at a kayak stand.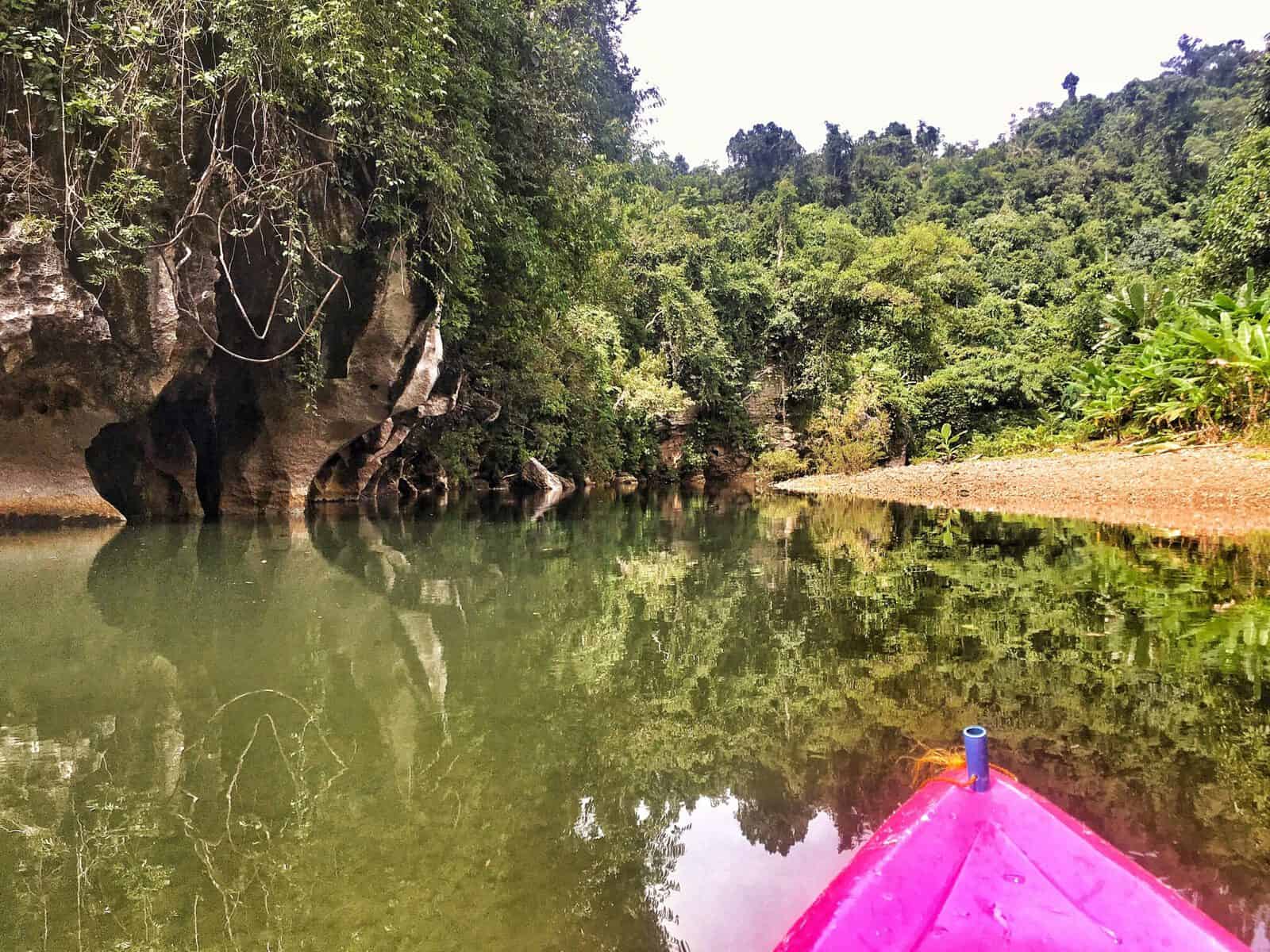 Into the kayak I went, and boy was it a treat. I didn't have to paddle. Having the option to have a guide and avoid that arduous labor experience (jk I love kayaking), I got to play photographer without being left behind. It was quite cool as I've never ever been kayaking and not had to paddle. I felt like freaking royalty! (can you tell I don't know what royalty is like? lol)
The ride was pretty nice as we glided through the river and passed dense jungle and rock formations, but the grand finale was going through a small-ish cave opening and then being graced with the presence of the coolest cavern I've ever seen. And I've seen plenty.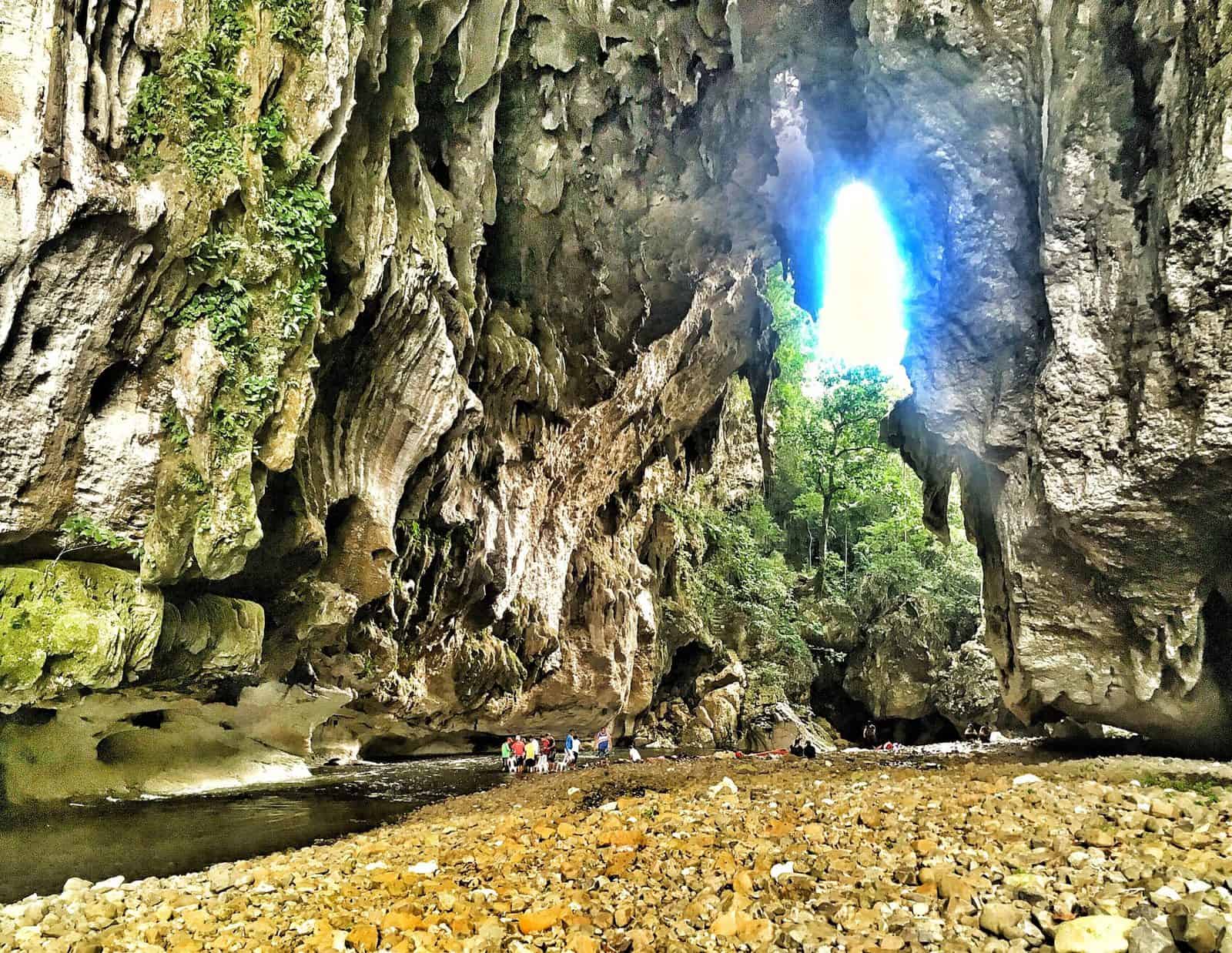 When you looked up, you saw stalactites and you were surrounded by ancient sandstone colored walls. There were holes in the ceiling opening up to the outside, greenery, and of course, a river flowing through. It was breathtaking.
The best part, though? Lunch. And it wasn't because I was hangry (I'm always hangry). Lunch was set up to be enjoyed in this cave… In the river. Yep, I was shin deep in cool river water noshing down on some truly incredible Filipino food. My favorite was a banana flower cooked in coconut milk dish, ginataang puso. (pretty sure that's the right name) SO GOOD!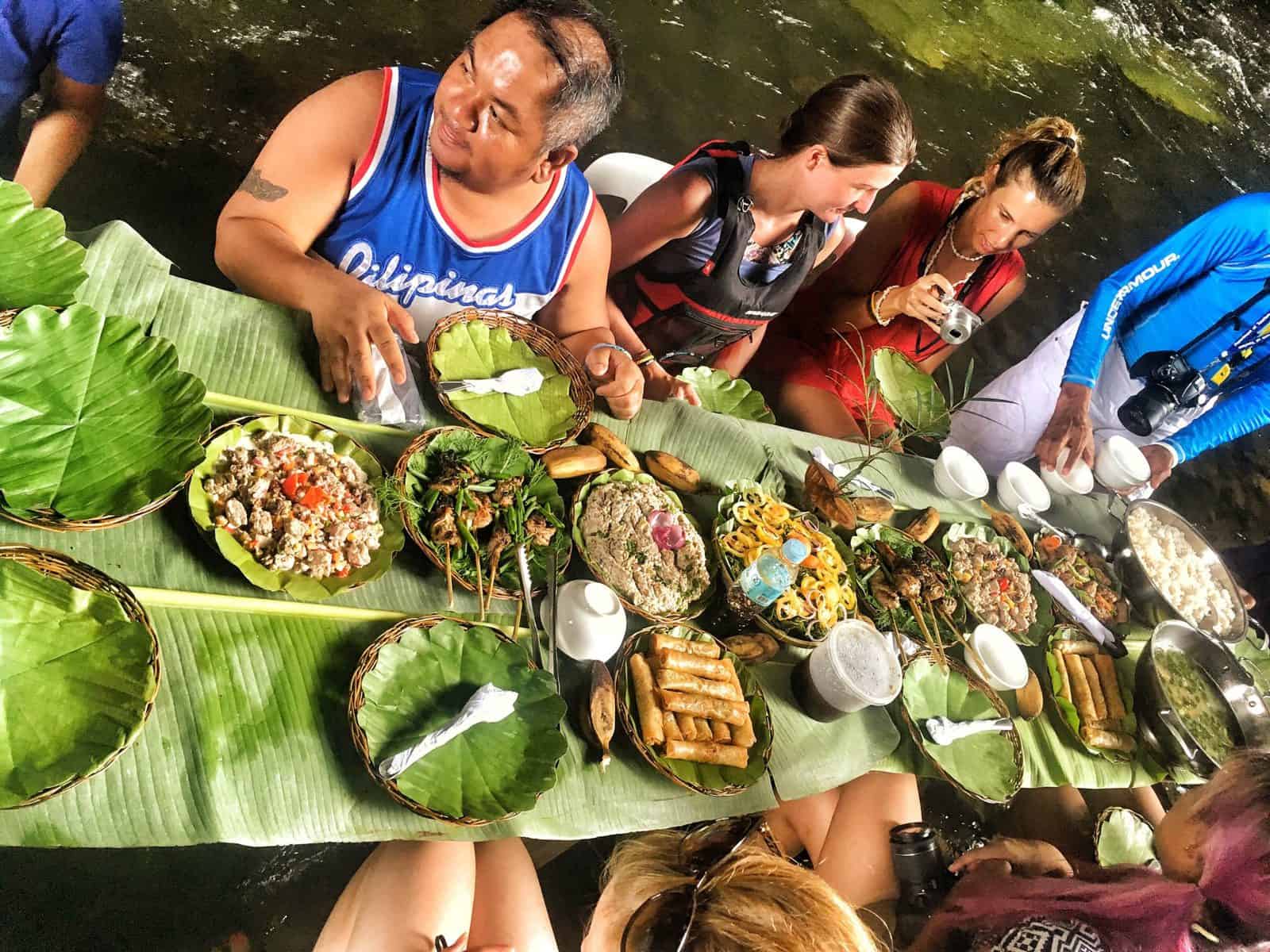 So, yeah now I can say I ate lunch in a river in a cave… Pretty sweet, huh? This is one of the most incredible things you can do in Samar, Philippines! This is one of the hottest Samar tourist spots but there aren't many people taking advantage of it.
RELATED: One of most GORGEOUS sandbars in the world… Is right here in the Philippines!
Reminders of Super Typhoon Haiyan
The ships
Unfortunately, the devastation that was caused isn't wiped away. Walking along the streets and driving the roads, there are random reminders of the catastrophic event that took place here.
Here is an old cargo ship that was delivering rice. It was out at sea when the typhoon hit and the winds and storm surge were so incredibly powerful, it was swept inland. It was actually further inland than this picture depicts, but it was pushed back. The locals didn't want to ruin anymore of the marshland in the area and later decided to leave it.
After the typhoon hit, locals who miraculously survived found the ship, and in desperation, scoured it for the precious rice that it held. It helped feed some of the people in the area until help arrived.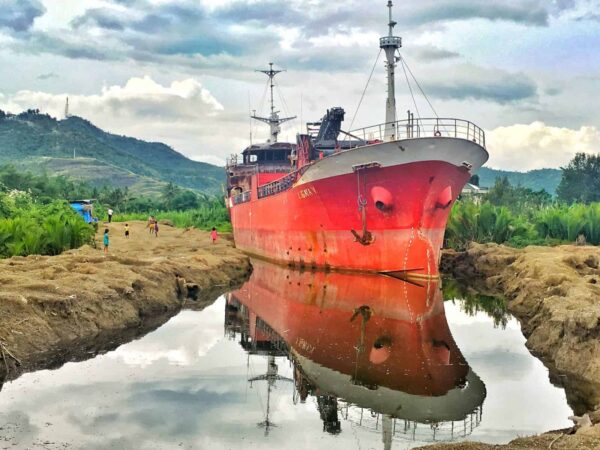 Now it sits as yet another reminder of the lives lost and the strength of the monster that blew through here. When we visited this old ship there were children playing alongside it. It's now a part of the land.
Another old ship that had been cut into pieces to be removed from the road, where the typhoon lifted it to, now sits as a memorial overlooking the waters it was once in. As you gaze off the portion of the ship that's left, you can see the shanties that are scattered up to the water's edge. You can't help but think how little their shelters helped shield them from the typhoon's wrath. In fact, my local guide told me the roofs were made of old palm leaves which were no match for the 140+ mph winds that came through here. So the homes barely survived a few minutes after this typhoon hit them.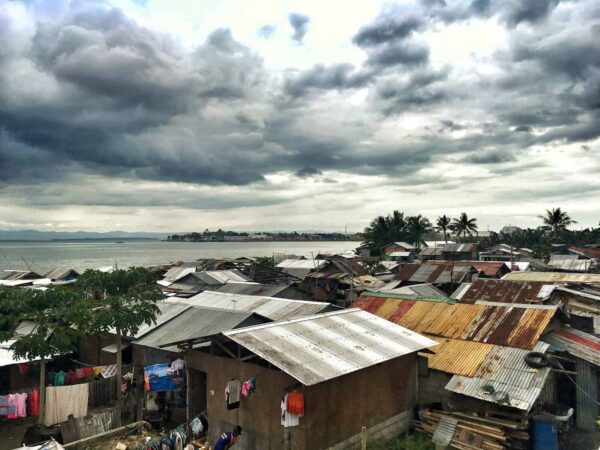 The Home
This place broke my heart at the same time filled my soul. I'm not sure how that possible, but hear me out.
I was full of gratitude for the individual who started The Pope Francis Center at Palo, Leyte and who made this home for people. A man that started The Kkottongnae, a Korean organization, started out by helping one homeless person that he saw one day under a bridge. The person was mentally unstable and unable to care for himself. — he had the idea to make an institution to help these people. Long story short, he now has about 11 location all over the world to help people who can't help themselves and have nobody else. What an amazing soul this individual has!
The organization, with the help from the Pope (yes, as in THE Pope), built this center in Leyte after the typhoon hit as he saw a need for it.
But my heart was broken when I left at the same time. I learned that some of the people who are at this home are essentially abandoned. While many of them literally had no family left to help care for them, some of them do. They have family in the same town, sometimes a walk away from the home, who didn't want to care for them. They don't even come visit them. I wanted to cry, but only allowed a few tears to stream down secretly.
The individuals here are either very sick, mentally challenged in some way, or for one way or another unable to care for themselves. There is a center for children here as well, but there was only one teenage boy at this time, everyone else was in their senior years.
The amazing part? The people here are still in high spirits. A few of them even serenaded us with a song or two! It was precious, heartbreaking, and hard to see all at the same time.
These islands are really only recently showing up on the radar. Tourism is a way the people can start/continue making a better life for themselves. These two islands are treasures and you'll be lucky to visit them. The damage is still evident, but the people seem to have rebounded and want kind people to visit their beautiful islands. If you have some extra time, Siargao island isn't too far from Leyte and would be a great add-on for a few extra days in the Philippines.
Need help booking everything?
Probably, especially since some activities require prebookings like our amazing lunch in the river cave! Leyte Gulf Travels and Tours or the Basey Tourism Office can help!
More Around The Philippines
Have you visited before?

Is traveling Leyte and Samar in the cards for you?
Where will you go after the Philippines?
Laos | Malaysia | Singapore | Indonesia | Thailand | Cambodia | Vietnam
---
---
>>> EVEN MORE ABOUT THE PHILIPPINES <<<
Guide to Backpacking Philippines
How to Get to El Nido From Puerto Princesa (Palawan, Philippines)
Where to Stay in El Nido: Hostels, Hotels and Resorts
Things to Do in El Nido: A Guide to 3-5 Days in the Philippine Paradise
13+ Day Trips and Tours to Take in Manila, Philippines
Your Intro to Palawan, Philippines: 9 Things to Do in Puerto Princesa
A Guide to Kalanggaman Island: Basking on One of the Best Sandbars in the Philippines
2-Day Sagada Itinerary in a Blissful Sleepy Town in the Mountains of the Philippines
Exploring the Rice Terraces of Banaue and Batad
Siquijor Island: Crazy Bike Rides and a Witch Hunt
A One Day Bohol Itinerary – Jungle Huts, Tiny Monkeys, and Chocolate Hills
Cebu City- Boo / Neverland Manila Festival- Yay!
Welcome to the Philippines! No
---
---
Pinning is the best ever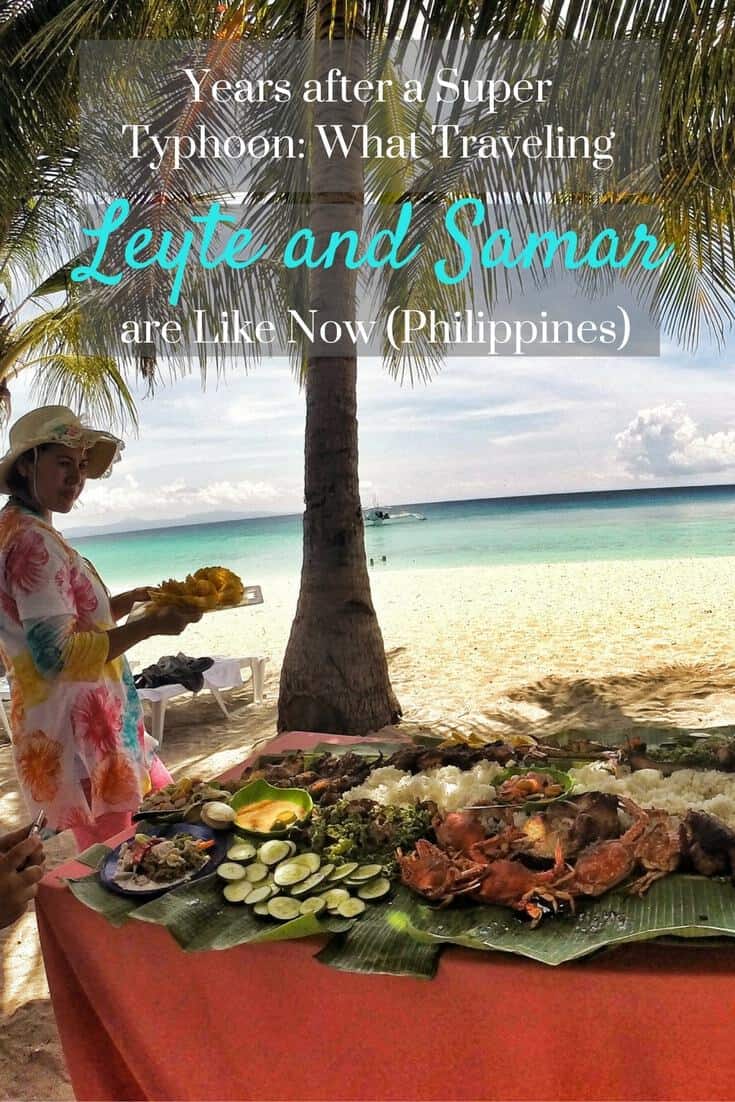 Thank you Philippines Tourism Board for the invitation to explore more of your lovely country! Literally, everything you read on this blog is MY TRUE and HONEST opinion, I've been obsessed with the Philippines already, so yeah… No bias here, it's just that awesome.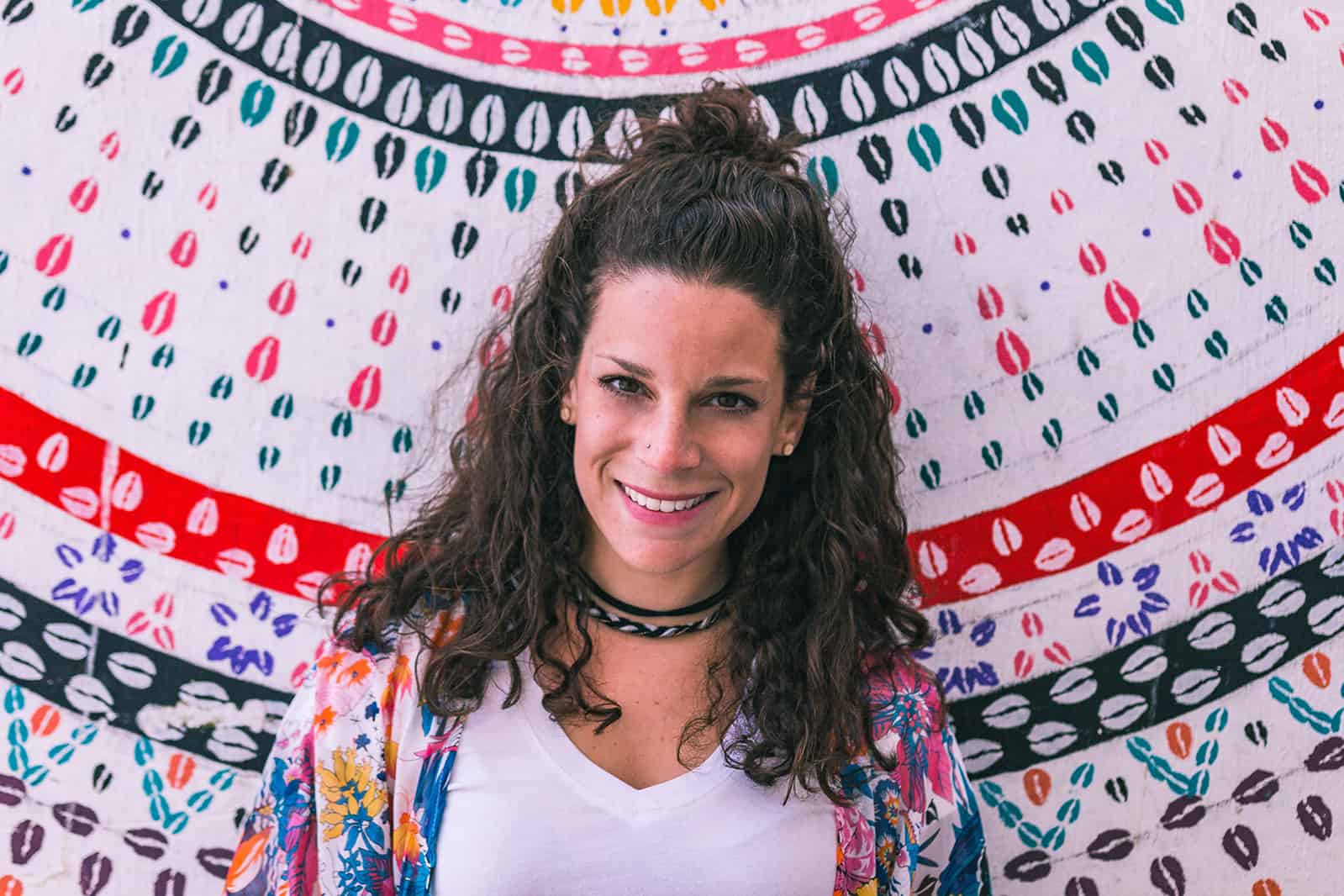 Nina Ragusa is an adventurer, messy bun master, breakfast fan, and full-time travel blogger. She's been abroad since 2011 and blogging on Where in the World is Nina? for nearly as long. Nina helps people like you move around the world while making money. She loves talking about how to work abroad and online to travel longer!