Despite the size of Belize, there are TONS of different areas to call your home away from home while traveling through this Central American paradise.
Each district has its own vibe, from chill island escapes to cities surrounded by dense jungles and everything in between—There are some seriously cool places to stay in Belize!
There are a few things to remember when deciding where to stay in Belize. Do you want to stay on the mainland for easy access to the Mayan ruins and waterfalls? Or maybe you're searching for a tropical island with a nice beach to bum on, day after day.
Here's a rundown of the different districts around Belize, plus some of the best places to stay in each area.
Where to Stay in Belize
---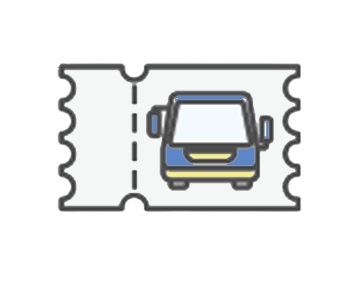 TRANSPORTATION TIP
If you're looking for bus or boat tickets around Central America and Mexico, you can easily book them online! Check Availability
We split this up according to where you want to stay in Belize. Which area or areas will you be staying? We have you covered:
Where to Stay in Belize: Placencia
The Placencia Peninsula is a 16-mile-long stretch of pure paradise along Belize's central coast. It's known for its beautiful beaches, excellent diving and snorkeling, and rich Mayan history.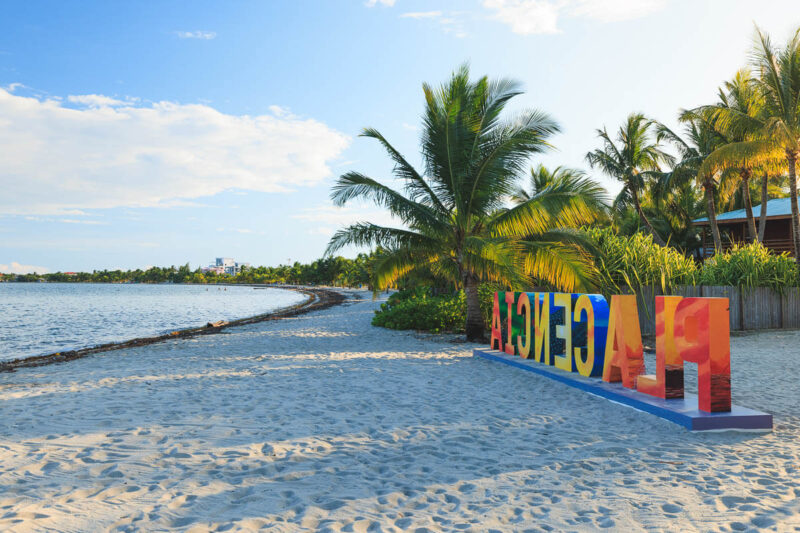 Visitors to Placencia can also enjoy various outdoor activities like fishing, kayaking, birdwatching, and beach bumming. Many people choose to stay in Placencia because of its laid-back atmosphere, friendly local community, and convenient location near the mainland and off-shore islands.
1. Chabil Mar Villas
If you're looking for luxury, there's no better place in Placencia than Chabil Mar Villas. This upmarket resort serves high-end amenities in spades, including private beach access, roaming butler service, infinity pools, and lush tropical gardens.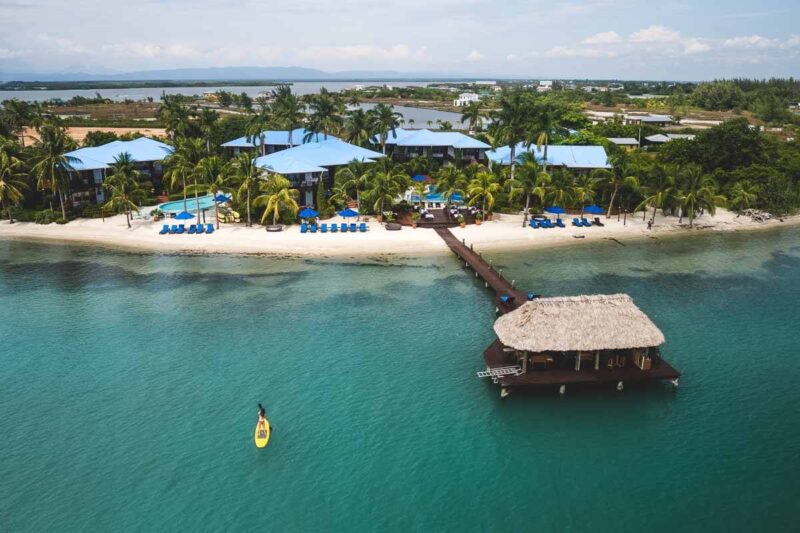 The resort has a range of suites and villas, each with its own veranda and incredible views of the surrounding area.
2. Caribbean Beach Cabanas
Look no further than the Caribbean Beach Cabanas for unmatched tropical beach vacation vibes. This boutique micro-resort sits along the famous Placencia Sidewalk, so you'll stay close to all the action in the village.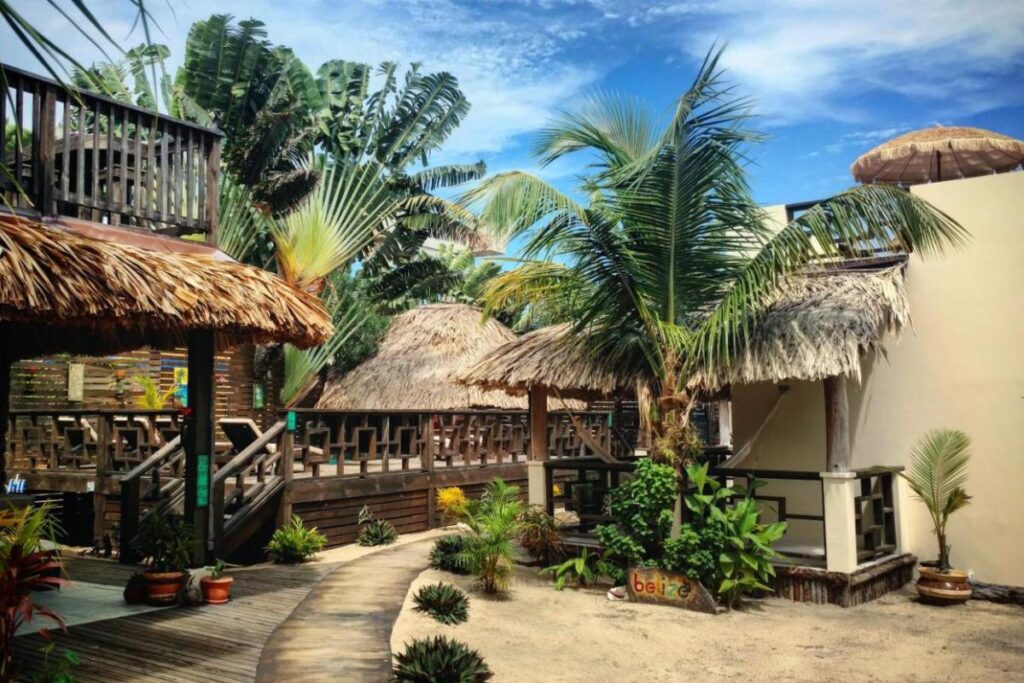 You'll enjoy top-notch perks like free drinks at the tiki bar, a welcome basket with locally sourced gifts, and complimentary pickup at the Placencia airport. The hotel is an adults-only resort, making it a popular choice with honeymooners looking for a romantic place to stay in Belize.
3. Alan's Paradise Hotel
Wondering where to stay in Belize that won't blow your entire budget? Check out Alan's Paradise Hotel, located at the peninsula's southern end. There are various guest rooms to choose from which are affordable, even in the high season.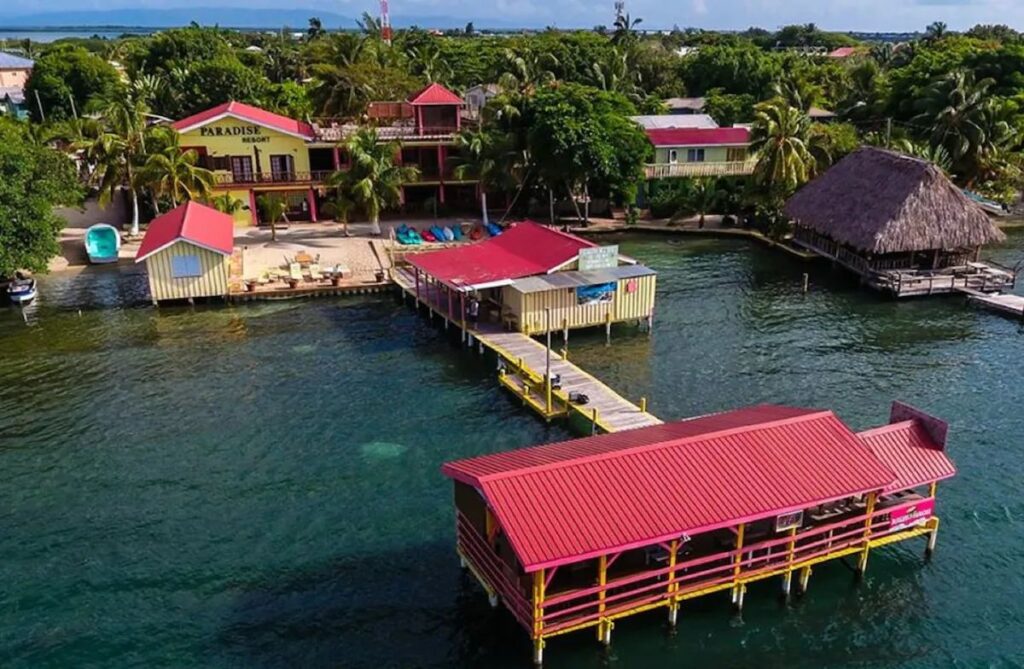 Other perks of Alan's Paradise include patios or balconies off each room, plus its waterfront location within walking distance of plenty of bars, restaurants, and other attractions.
4. Maya Beach Hotel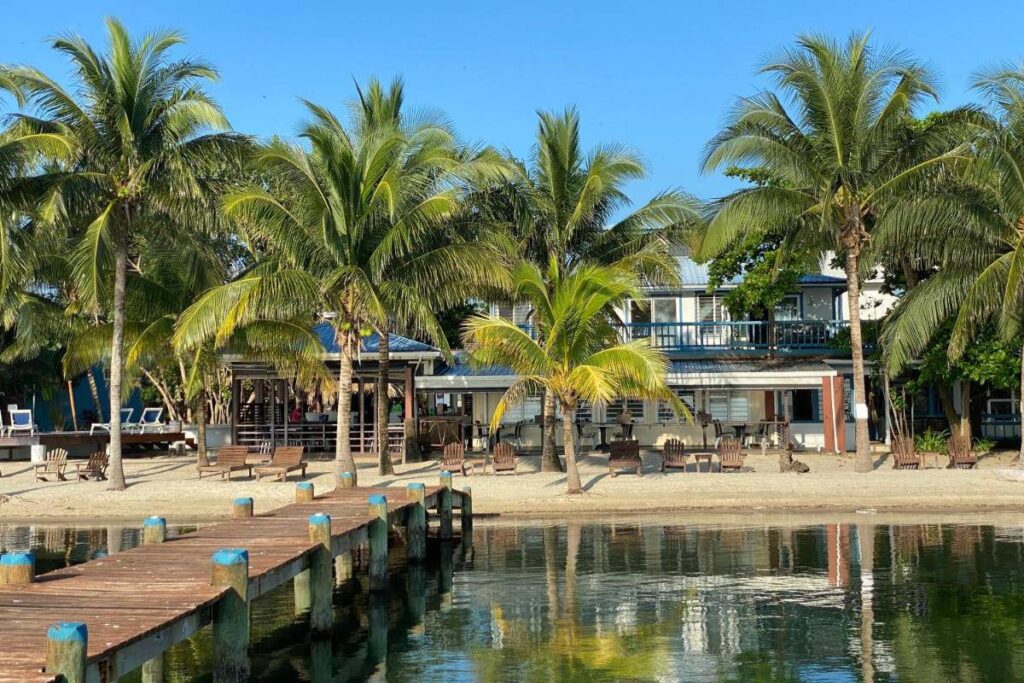 The Maya Beach Hotel boasts views of one of Belize's most stunning beaches from every room and apartment. In addition to its beachside locale, guests love this three-star hotel for its year-round swimming pool, lounging hammocks, and free use of bikes and kayaks.
Where to Stay in Belize: San Ignacio
San Ignacio is the gateway to some of Belize's most incredible wilderness. The city sits in the center of the country near the Guatemalan border, providing a different vibe than the coastal Caribbean areas.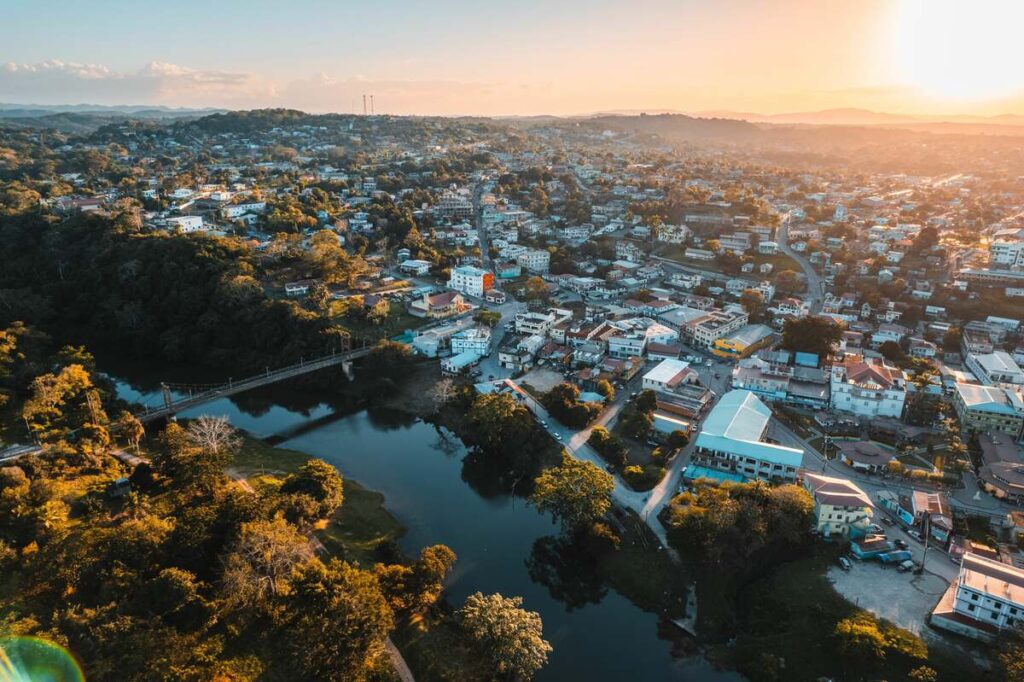 Look no further if you're wondering where to stay in Belize, which will grant you easy access to dense jungles, hidden caves, clandestine waterfalls, and Mayan ruins.
5. Mahogany Hall Boutique Resort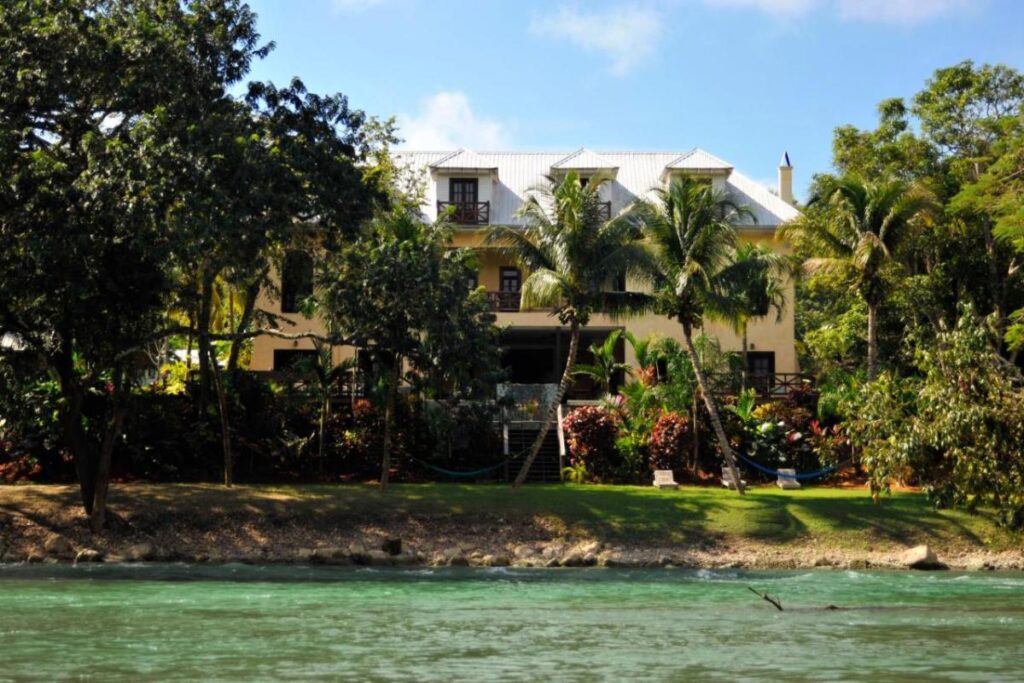 Experience Belize's lush jungles first-hand at the Mahogany Hall Boutique Resort. The hotel sits on the outskirts of San Ignacio and offers guests a range of upscale amenities and services, including a pool, spa, and fine dining restaurant.
Guests can also enjoy personalized concierge services and access to nearby Mayan ruins, caves, and hiking trails.
6. Cahal Pech Village Resort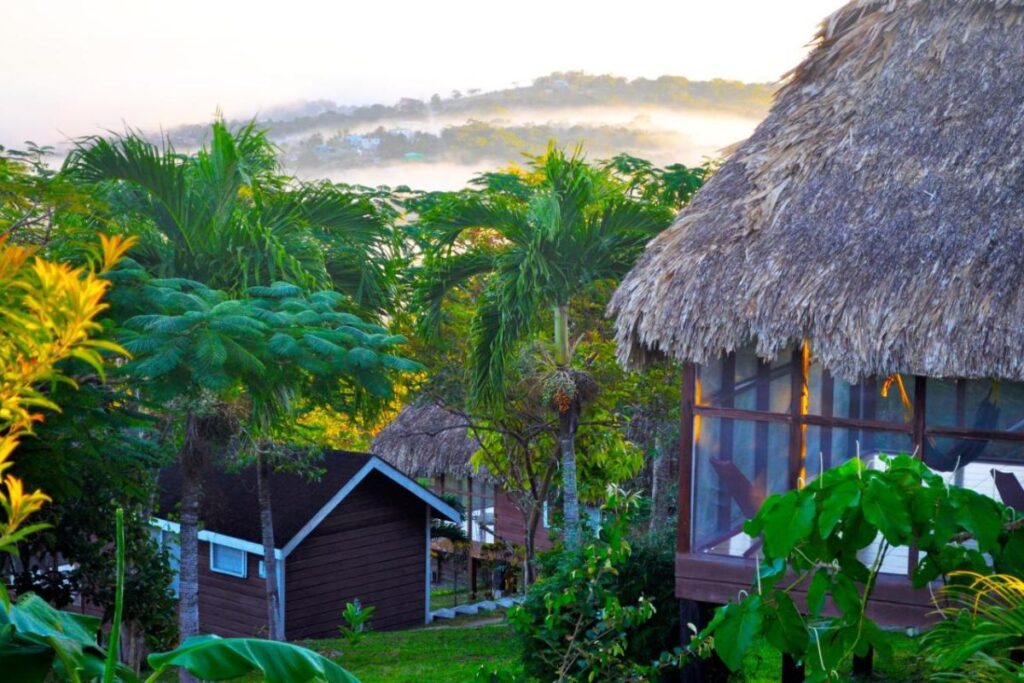 Cahal Pech Village Resort is a peaceful and secluded eco-resort in San Ignacio. It offers guests a range of comfortable and sustainable accommodation options, including cabanas, villas, and even a tree house!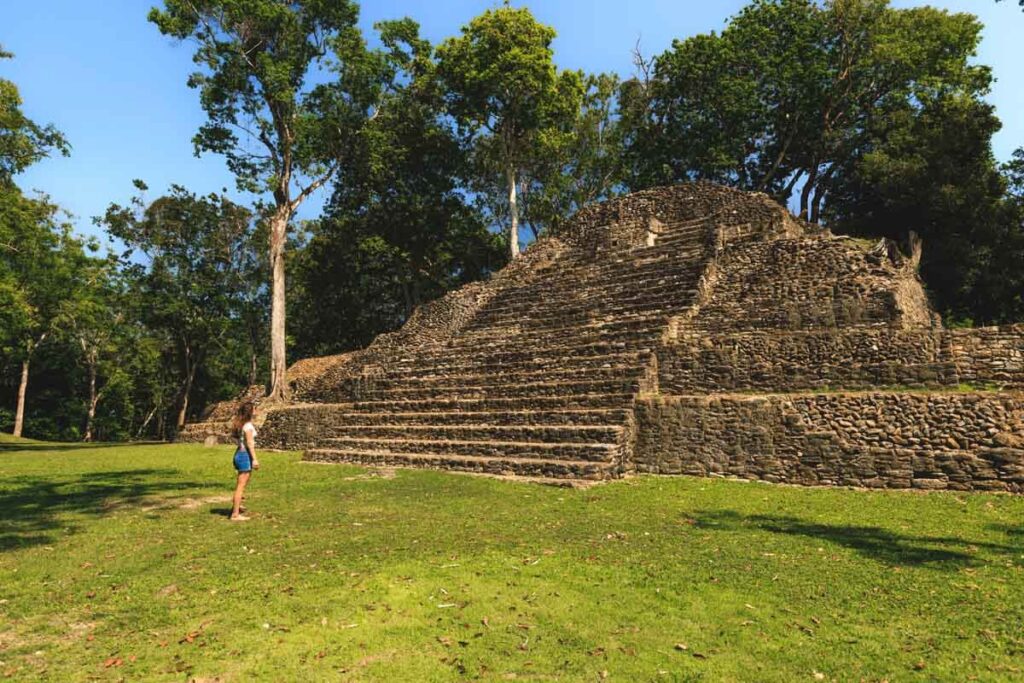 The resort is surrounded by dense greenery and features several outdoor activities and amenities, including a pool, a yoga studio, and hiking trails. Guests at Cahal Pech Village Resort can enjoy delicious meals made with locally sourced ingredients and upgrade their stay with various tours and experiences.
RELATED: 27 Amazing Things To Do in Belize — A Complete Guide!
7. Maya Bella Downtown Hotel
If you want to be close to all the action, book a room at the Maya Bella Downtown Hotel. This modern hotel is located in the heart of San Ignacio and offers guests a range of comfortable accommodations.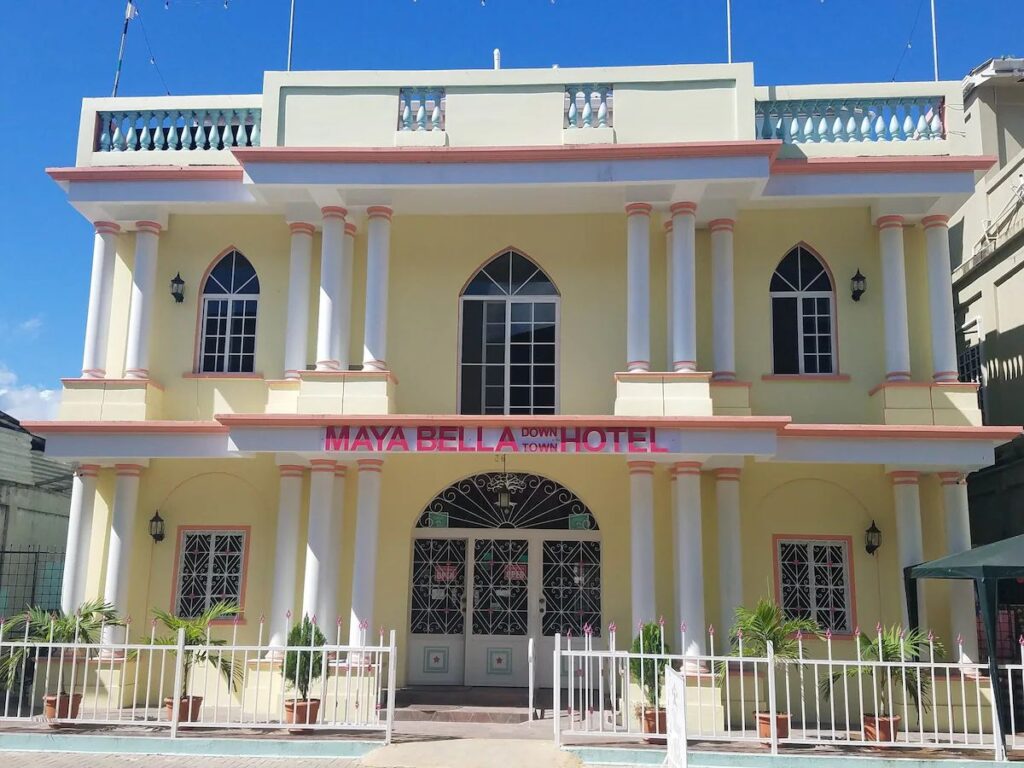 The rooms are bare-bones, but each has a private balcony or patio, and the prices are budget-friendly. The hotel also features a restaurant, bar, outdoor pool, fitness center, and spa.
8. D's Hostel
Check out D's Hostel if you're traveling solo or need somewhere to stay in Belize that won't break the bank. It offers guests a range of simple and clean private rooms, dormitory beds, and shared kitchen and bathroom facilities.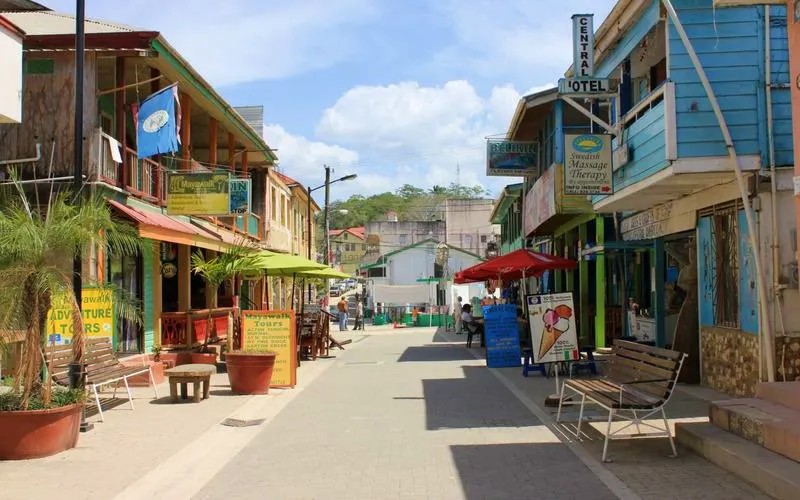 The hostel is operated by a local family, which allows guests to enjoy an authentic and relaxed atmosphere.
RELATED: 10 Things To Do in San Ignacio, Belize: Your Adventure Guide
Where to Stay in Belize: Hopkins
Brimming with the laid-back atmosphere usually reserved for the Caribbean islands off the coastline, Hopkins is one of the best places to stay in Belize.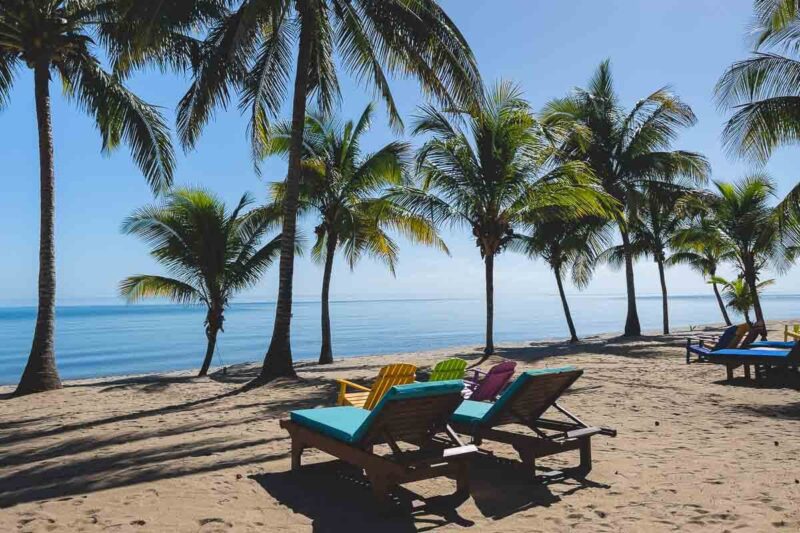 This small coastal village is tucked in the Stann Creek District, with easy access to the incredible offerings in this area, including nature preserves, waterfalls, and more. Hopkins also offers uncrowded beaches and a hefty dose of Garifuna culture and cuisine.
RELATED: 7 Belize Waterfalls You HAVE to Visit!
17. Hopkins Bay Belize, a Muy'Ono Resort
Conveniently located along the beach in the heart of the village, Hopkins Bay Belize offers easy access to the city and the incredible nature beyond.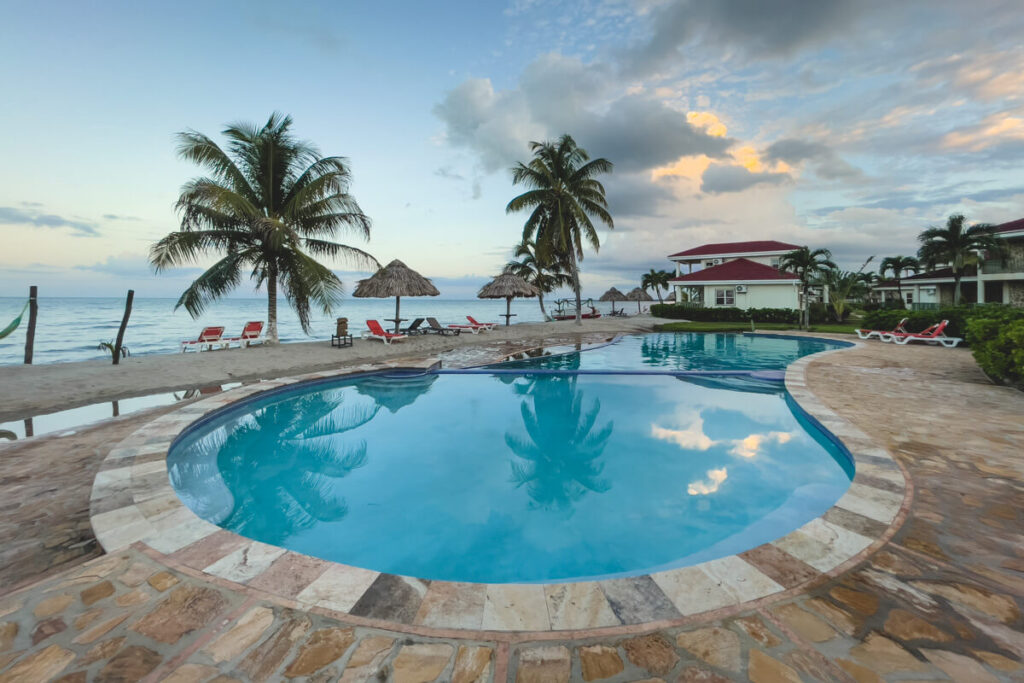 In addition, this upscale resort offers guests a variety of terrific amenities, including a private pool, concierge services, and fun activities throughout the week.
18. The Funky Dodo Backpackers Hostel
There's no better way to interact with locals and fellow travelers than by staying in a hostel, and Hopkin's Funky Dodo Backpackers Hostel is no exception.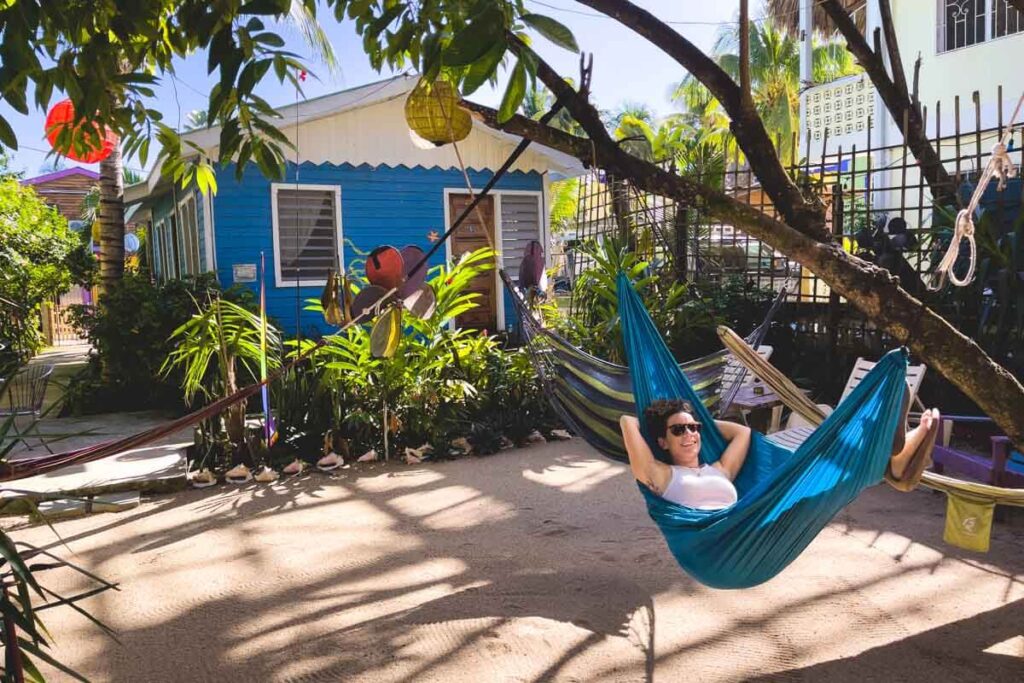 In addition to the immaculate vibes at this hostel, guests can enjoy clean and comfortable rooms, a communal kitchen, and a terrace surrounded by lush greenery.
19. Coconut Row
If your idea of a good time involves staying directly on the beach in a charming cabana, then Coconut Row may be for you!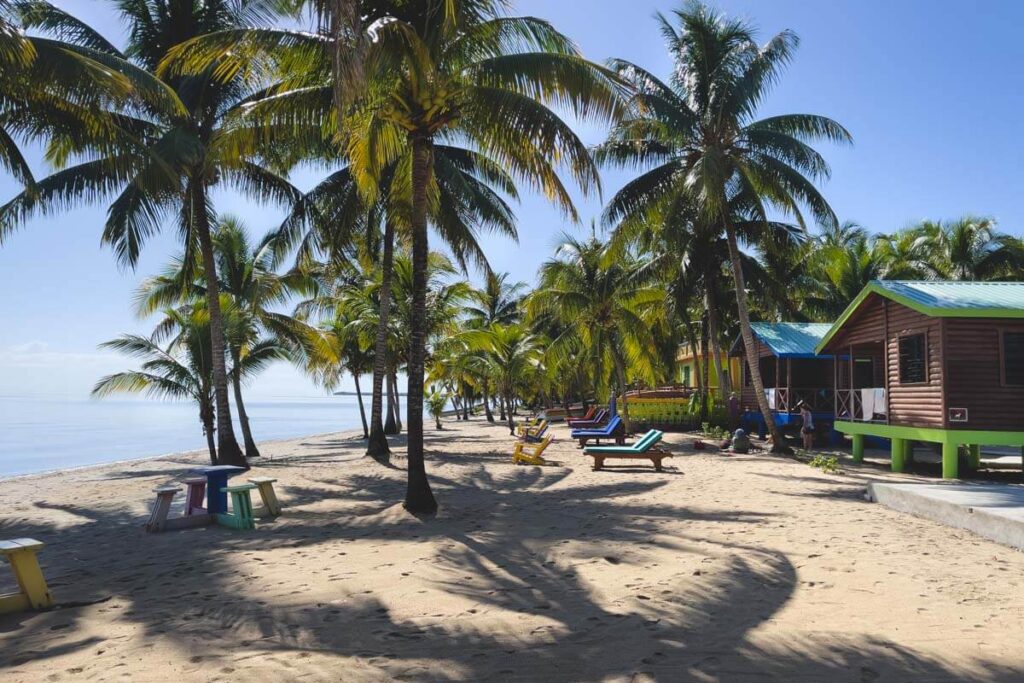 In addition to the coastal bungalows, a stay at Coconut Row will gain you access to the hotel's private pool, onsite bar, and delicious restaurant.
Where to Stay in Belize: Belize City
Although Belize City is the capital of Belize, I do NOT recommend staying here if you can help it. There's not much to do, and some areas can be sketchy.
If you have an early flight or come in late, there are a few options for overnight accommodation, but again, don't spend more time than you have to here!
20. Best Western Plus Belize Biltmore Plaza
Sometimes staying somewhere with worldwide name recognition can come in handy, which is true in Belize City. The Best Western Plus Biltmore Plaza is a safe bet if you find yourself stuck in the capital.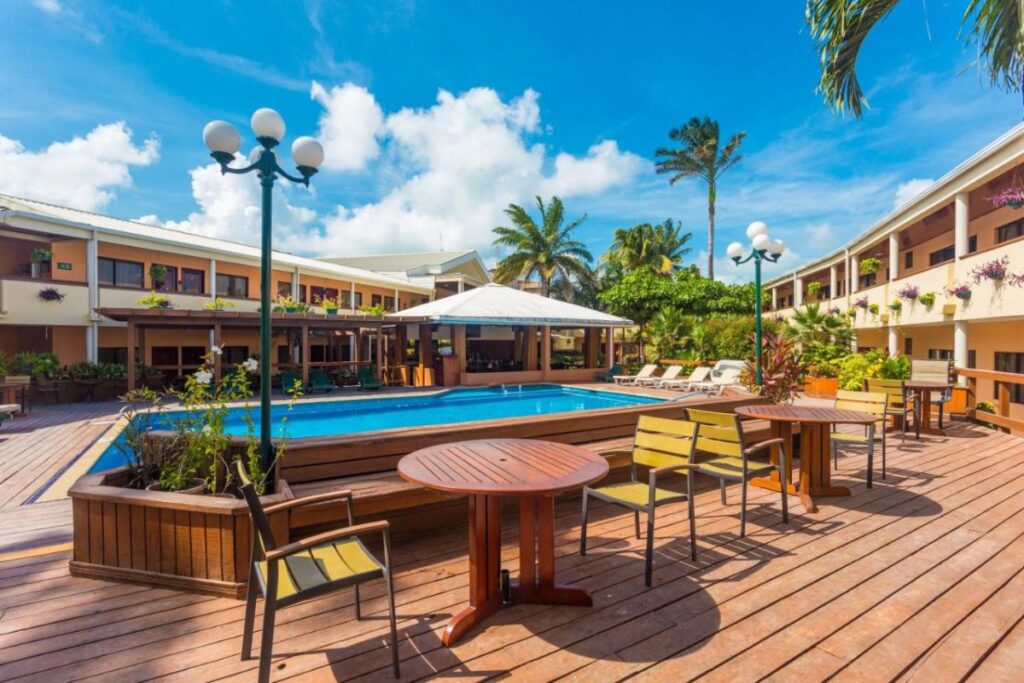 The rooms are clean, the staff is friendly, and there's even a decent pool!
21. River Bend Resort B&B
The River Bend Resort B&B is another good option if you're searching for somewhere to stay in Belize City. The main perk is that it's incredibly close to the airport – like a 3-minute drive.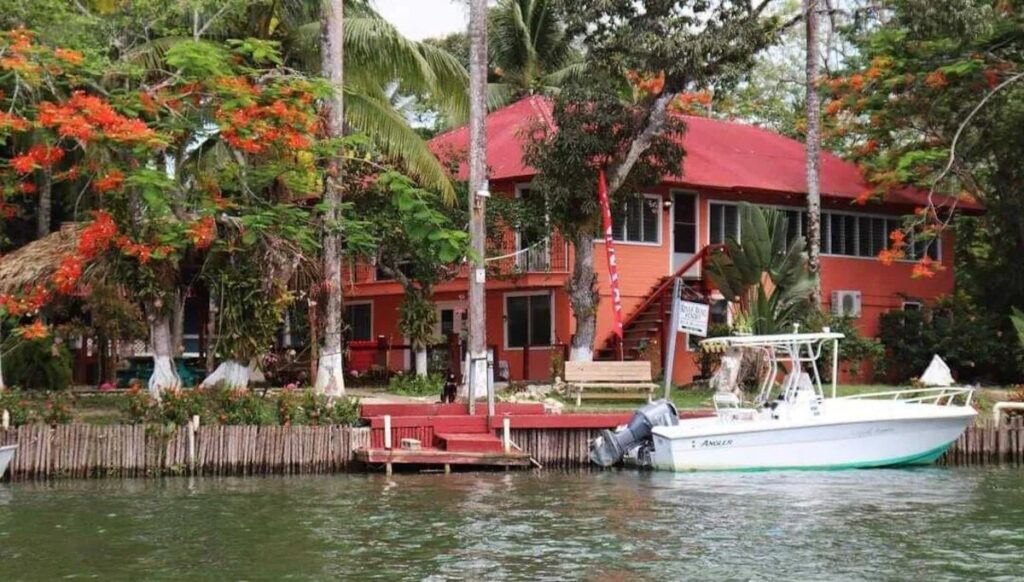 On top of that, the rooms are comfy, the breakfast is delicious, and the grounds are beautiful.
Where to Stay in Belize: Caye Caulker
Caye Caulker is likely at the top of your list for places to stay in Belize, and you're not alone! The "go-slow" attitude and laid-back vibes make this island a favorite amongst travelers.
Whether you're looking for some R&R or an island adventure, Caye Caulker is sure to please. There are also plenty of options for accommodation whether you're looking to ball out or stick to the budget. Here are a few that top my list.
RELATED: Things To Do in Caye Caulker, Belize: Your Guide to The Island
9. CayeReef Beachfront Boutique Condo Hotel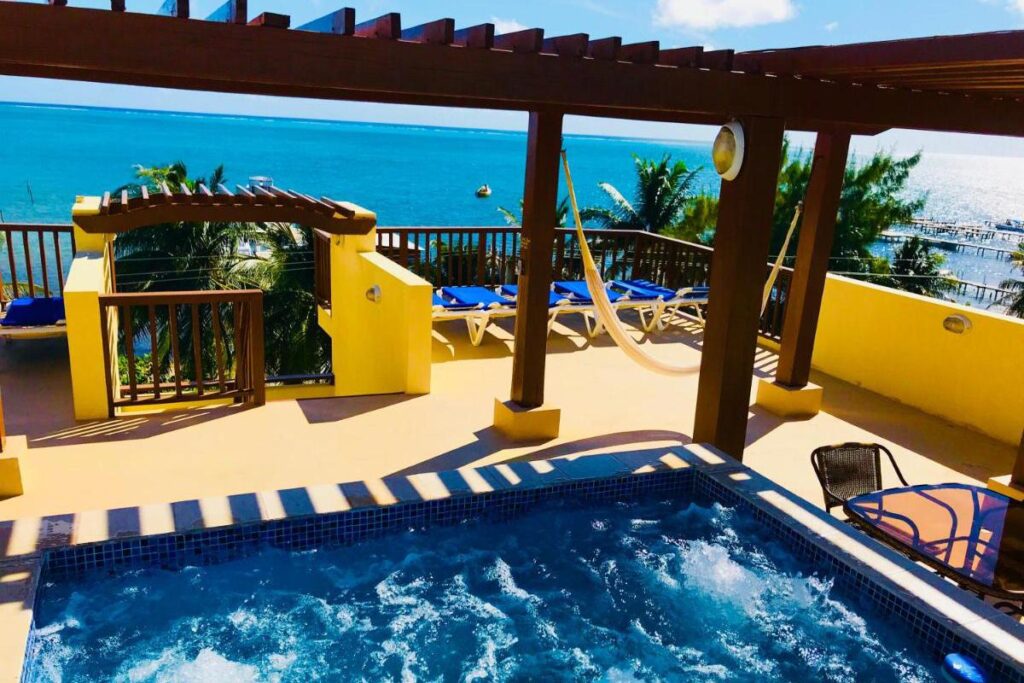 Make yourself at home at the CayeReef Beachfront Boutique Condo Hotel. This intimate hotel offers spacious condos with full kitchens, living rooms, and balconies. But the best part about the hotel is its location – right on the beachfront of Caye Caulker!
10. Barefoot Caye Caulker Hotel in Caye Caulker
The Barefoot Caye Caulker Hotel is another beachfront accommodation in the heart of Caye Caulker. You'll have your choice of room, including private hotel rooms and beachfront cottages.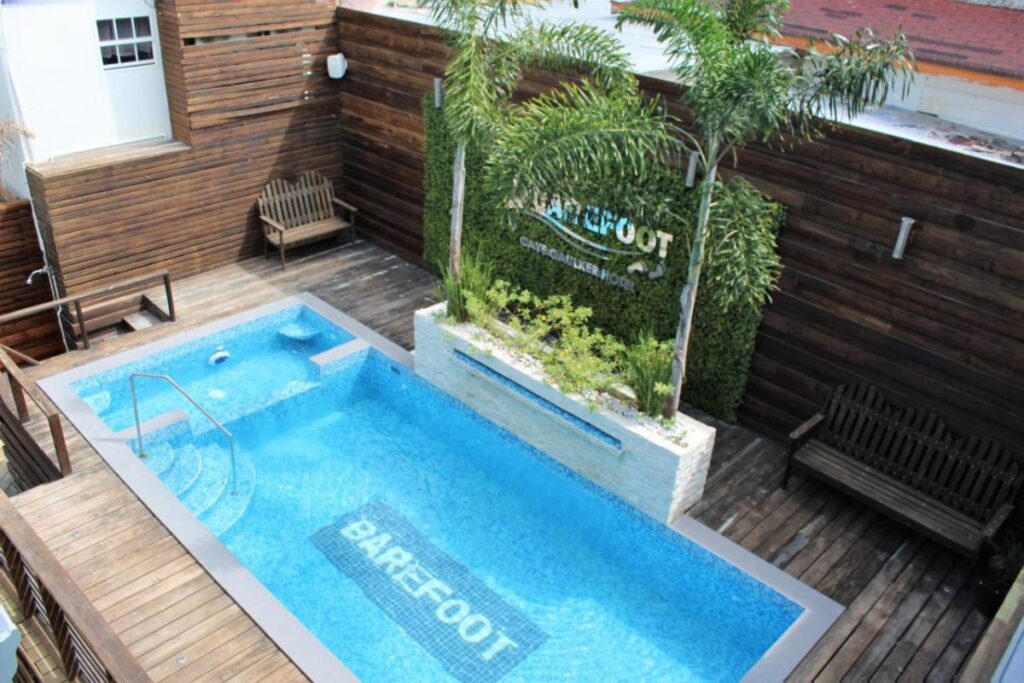 The hotel features several outdoor activities and excellent amenities, including a pool, a rooftop bar, and complimentary bikes.
11. Pura Vida Inn
If you like to have your own private space while you travel, the Pura Vida Inn is a great option. This bite-size hotel has five condos, each with its own kitchen, living area, and balcony/patio.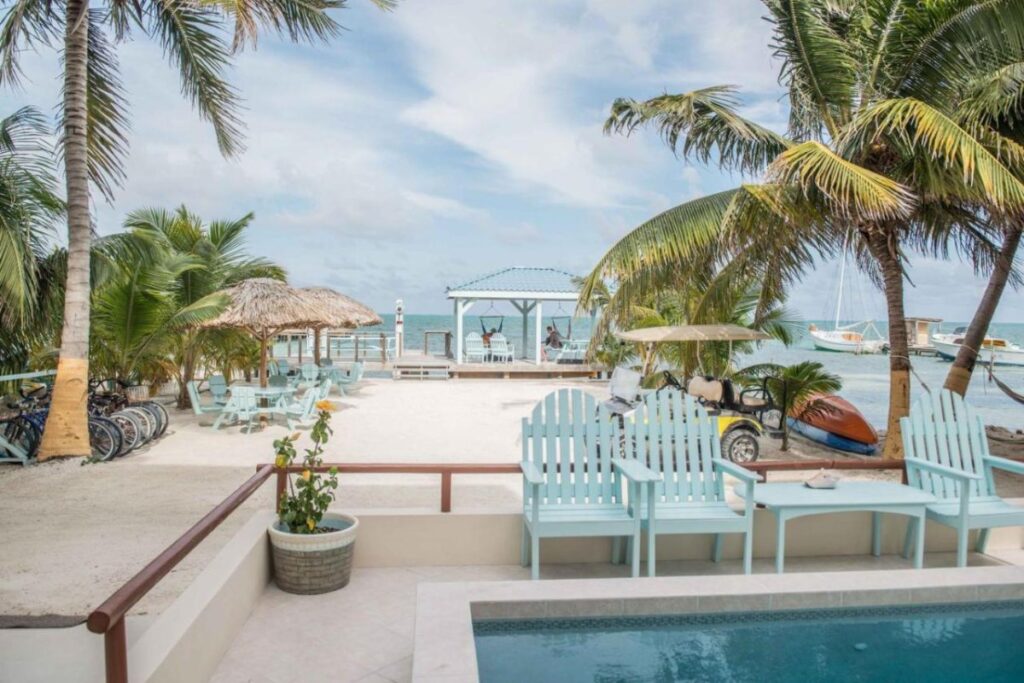 There's also a private dock with a viewing deck, a small beach area, and a rooftop area with epic views.
12. Sea n Sun Guest House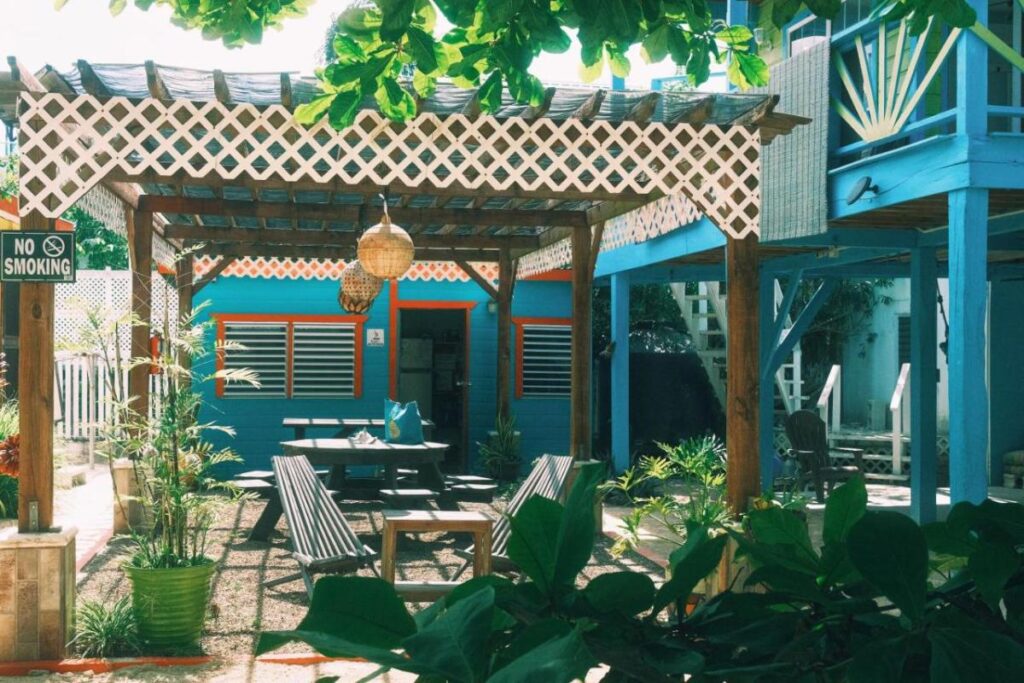 Check out the Sea n Sun Guest House for an affordable Belizean getaway. This colorful Caye Caulker guest house offers up simple yet comfortable digs, plus free bike and kayak rentals for guests.
Where to Stay in Belize: San Pedro (Ambergris Caye)
Ambergris Caye is the largest of the hundreds of islands that lay off Belize's coastline. The Mayans once inhabited it, but today, this caye serves as an adventurer's paradise.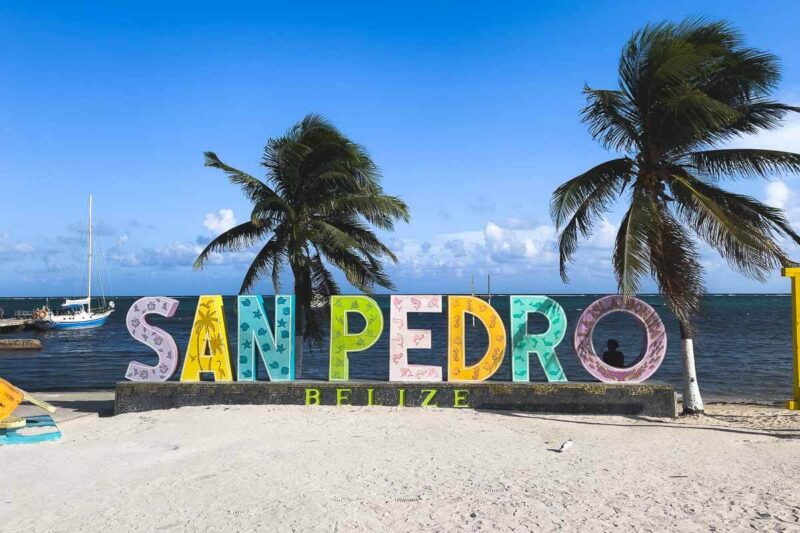 There's a lot to do here, including diving at the world's second-biggest barrier reef, indulging in the nightlife, or simply bumming on the beach. The island's capital city, San Pedro, is at the center of the action, making it one of the best places to stay in Belize.
RELATED: 7 Best Beaches in Belize for Beach-Bumming
13. Drift Inn San Pedro
One of the best things to do in San Pedro is to get out on the water. At Drift Inn, you'll stay just one block from the beach and have access to the hostel's private dock.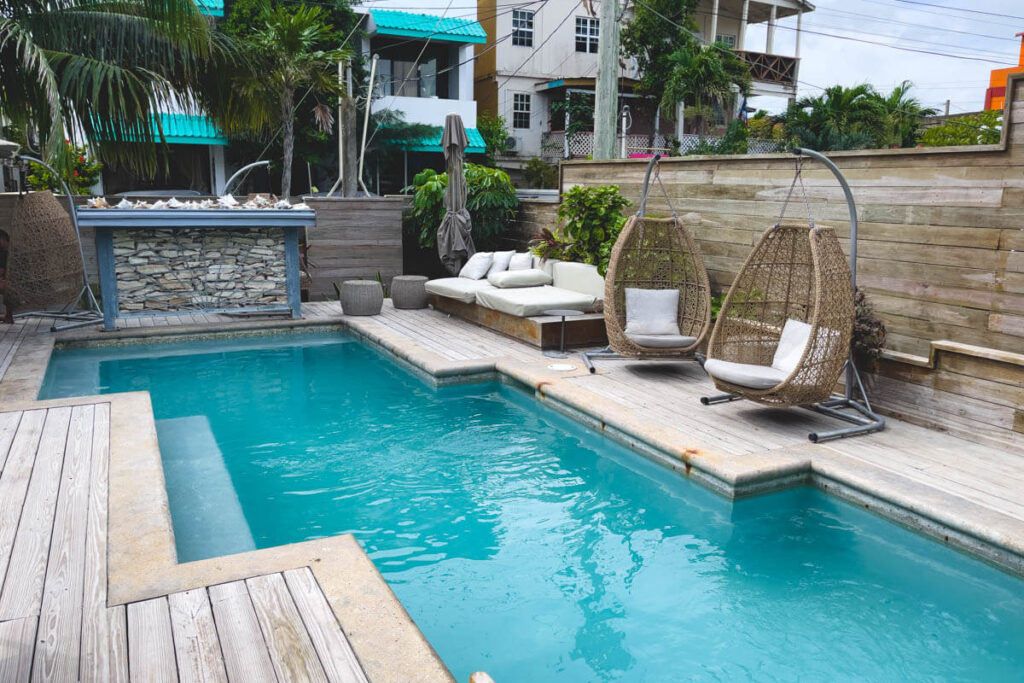 Guests will also be able to utilize the pool and restaurant of the hostel next door, and there's a tour shop onsite to help you organize excursions.
14. Ramons Village Resort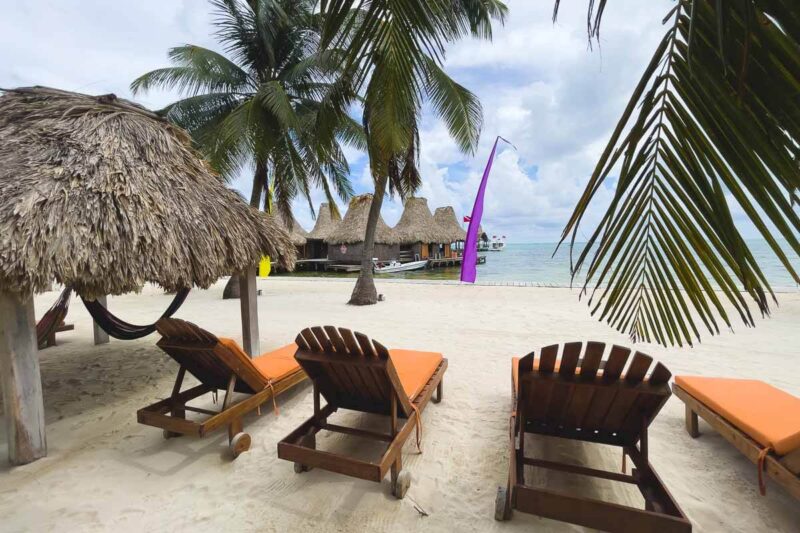 Those seeking a quintessential island getaway while in Belize will love Ramon's Village Resort. Complete with thatched roof cabanas, direct beach access, and a pool surrounded by lush gardens, it doesn't get more tropical than this.
15. Ambergris Sunset Hotel
Stay in the heart of San Pedro Town at the Ambergris Sunset Hotel. The rooms at this 3-star getaway are a bit basic, but they're clean, comfortable, and, best of all, affordable.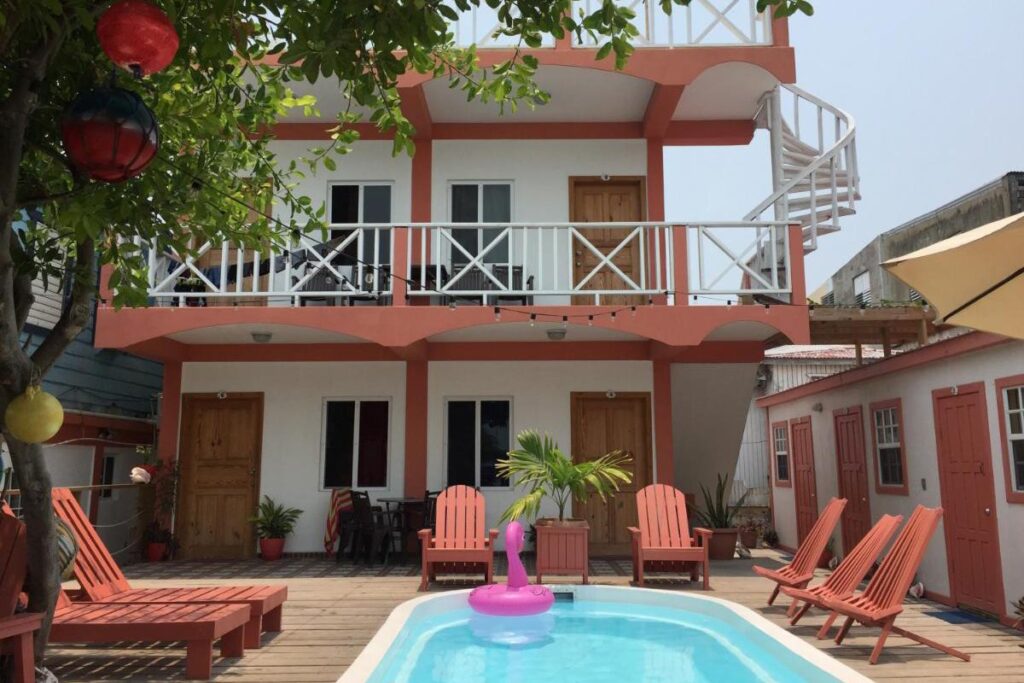 The hotel also has a sundeck with a small pool and great views across the water.
16. X'tan Ha "The Waterfront" Resort
If you don't mind staying out of town, the X'tan Ha Resort offers high-end amenities in spades.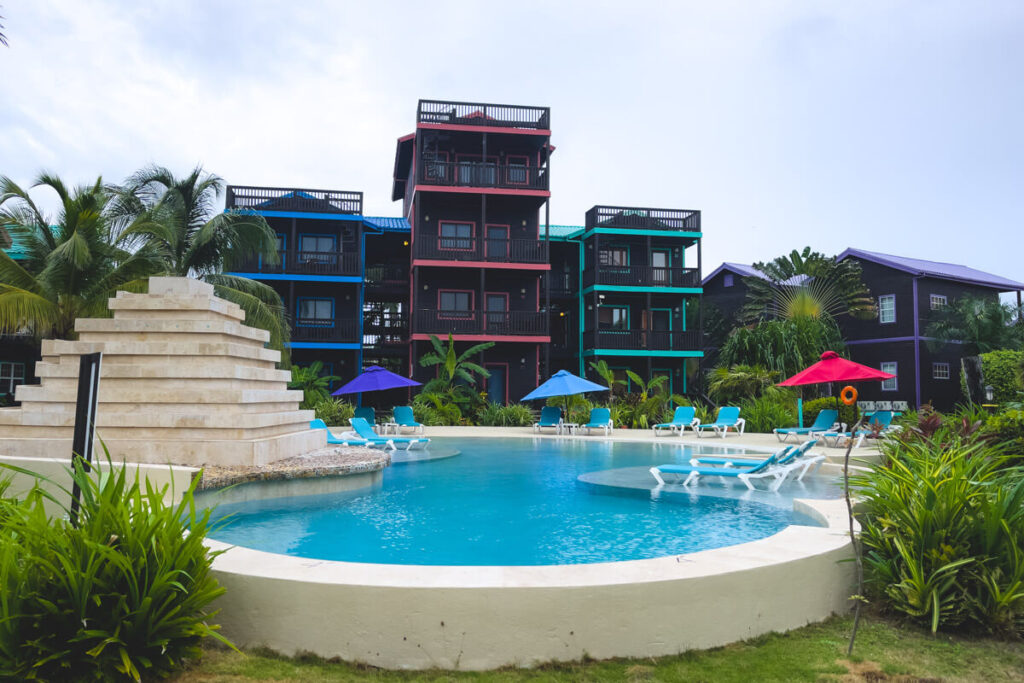 This luxurious hotel boasts spacious waterfront villas, a private beach, a pool, fun extras like a water trampoline, free kayaks and paddleboards, and a dockside bar slinging tasty rum punches.
Getting Around Belize
The cheapest but slowest way to get around Belize will be to book yourself on a local bus.
If you're willing to shell out a few more bucks, getting a shuttle is definitely the easier and more comfortable way to get around. They will also pick you up and drop you off at your hotels making life much easier so you have more time to enjoy Belize! Here's the best place to book your shuttles around Belize.
Lastly, if you're really up for seeing Belize and having ultimate freedom, renting a car is the way to go. It's what I did and was the best choice for exploring the country. The roads were decent, and driving was pretty chill! Find the best car rental deals here.
I hope you found out where to stay in Belize!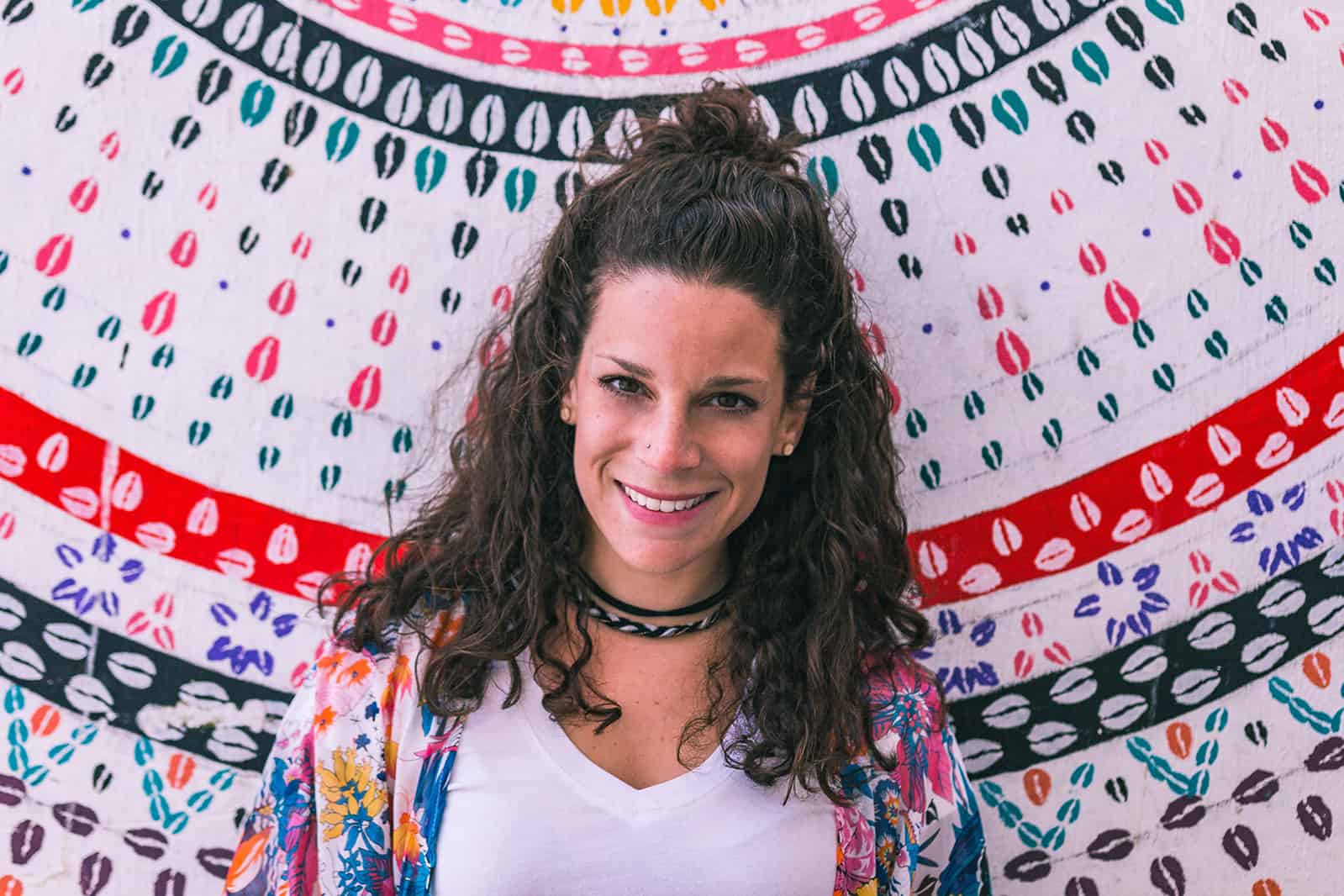 Nina Ragusa is an adventurer, messy bun master, breakfast fan, and full-time travel blogger. She's been abroad since 2011 and blogging on Where in the World is Nina? for nearly as long. Nina helps people like you move around the world while making money. She loves talking about how to work abroad and online to travel longer!