When you think of the Caribbean, you think of beautiful beaches, palm trees swaying to and fro, colorful buildings, calypso and reggae tunes, and a slow pace of life…
Well, all that sounds just about right but there are some adventures to be had too!
Sure, you won't be ascending snowing mountain peaks, training for any crazy expeditions, or bumping into Bear Grylls or anything but the soft adventures that are here are just enough for those who want a chill vacation with a dash of excitement and thrill.
I'm always after adventures so here's what I discovered during my time in Antigua…
Don't lose this! Click the picture to pin this for later.
Adventurous Thing to Do in Antigua
---
Kayaking
Have kayak, will paddle.
Kayaking is my go-to adventure. I went kayaking at Mercer Bay, just outside of St. John's and even at my resort! Kayaking is a perfect thing to do in Antigua to get a bit of a workout and see things differently.
A lot of kayaking in Antigua is around marshlands which means you have a great chance of running into some cool wildlife which use the area as a refuge. We saw upside down jellyfish, turtles, birds, starfish and more.
SUPing
Like kayaking, taking a SUP board out is such an excellent way to get out in the water and have some fun. The ocean side of Antigua may be a bit too rough for SUPing, but there are plenty of inlets where the water is calm.
I took advantage of my resort's SUP boards, I mean, how else am I supposed to work off those delicious buffet meals?!
Snorkeling
Antigua's beautiful blue water is incredibly inviting and is a must for cooling off on those firey summer days. If you're getting in, why not slap on a snorkel and see what's swimming below you!
I love snorkeling and will take advantage of the opportunity when presented to me. I got to snorkel off the coast of Mercer Bay and at Galleon Bay, neither disappointed.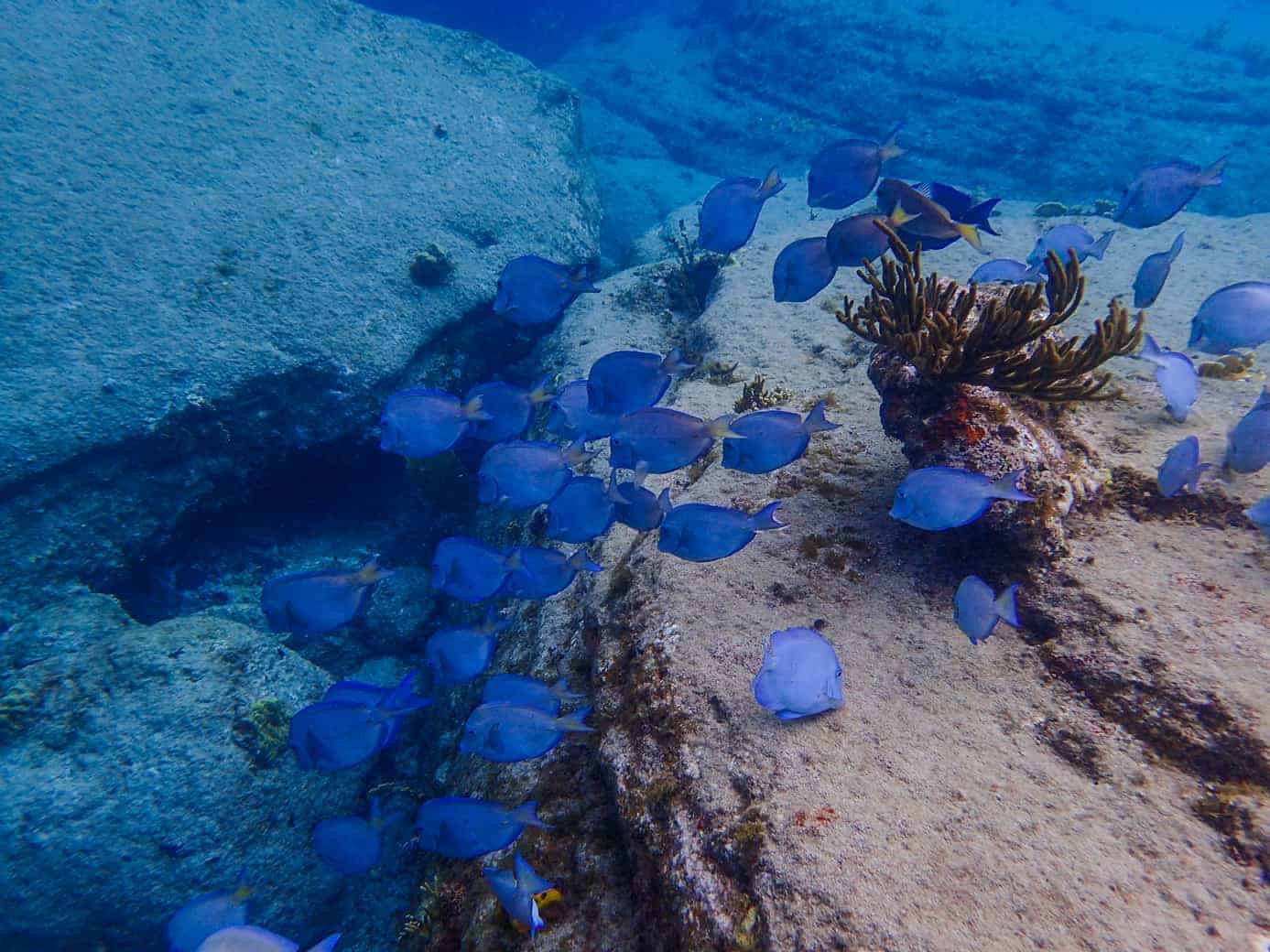 Starfish, stingrays, turtles, schools of blue fish, and more…
Galleon Bay was probably the best for two reasons. One was because I got to try scooter snorkeling which I had never done before. Spoiler alert; it was SO much fun and a highlight. It's a fun way to get around faster, and it helps you dive down a bit deeper to get a closer look at your new fish friends.
Lastly, it's the bay is where I spotted turtles and a stingray! You also get a view of the Pillar of Hercules from here, which is quite spectacular. More on this below.
Biking
Guys, I'm the first one to say NO to biking. I'm not into it, and in all honesty, I'm scared of falling flat on my face (I'm a clumsy girl). However, when the opportunity to bike around St. John's came about, I decided, hey, I haven't biked in nearly seven years, let's do it!
And it was awesome. I also did not fall, so there's that.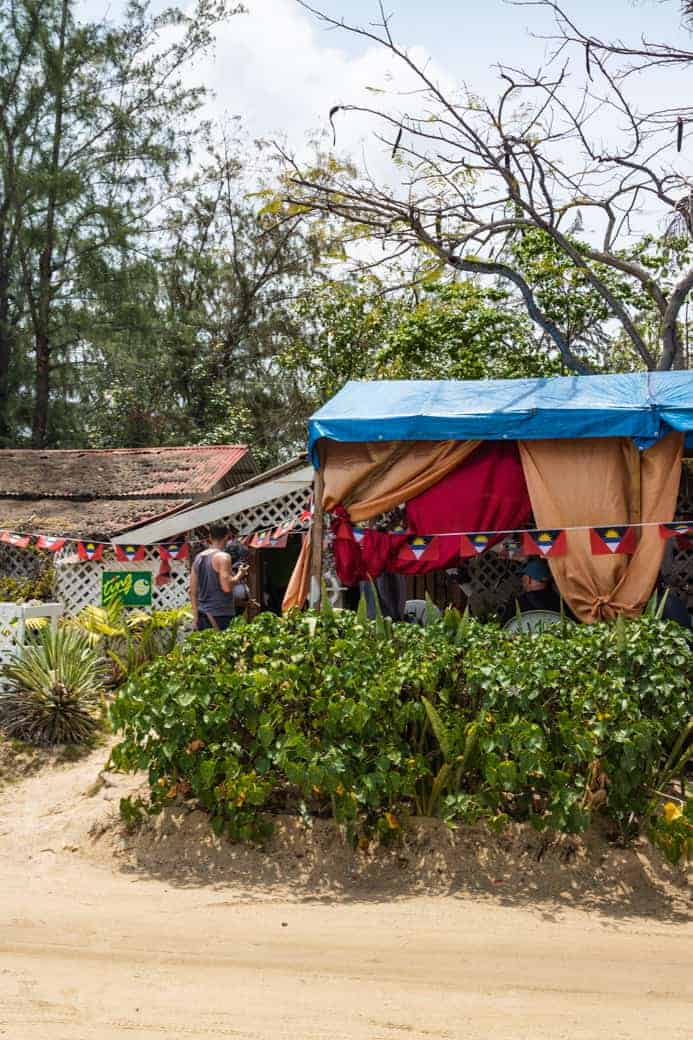 It was so much fun, and it was a great way to see the town, the surrounding neighborhoods, and a faster way of getting from place to place. More on this in a sec…
Learn to Sail
Recommended by Dan from Dan Flying Solo
Antigua and Barbuda are renowned for its sailing and crewman ship, especially with Sailing Week being such a big deal here, so what better place to learn to navigate the wind and waves?
I spent a few hours out on the water with National Sailing Academy of Antigua, and while I certainly was no expert, by the end of the session I had mastered some of the first skills to learn to sail.
Our teacher was super patient, and with only four people to each boat, there was enough time (and less pressure) to master it the first time. I got a first-hand chance to learn how to rig the boat, and tacking, to make it steer kind of in the right direction!
The setting where we learned, just by English Harbour was beautiful, even on an overcast day, and it was a great way to spend a morning in Antigua. For those looking to upskill, you can book onto multi-day courses too.
Ziplining
While I didn't get to do this, thrill seekers I'm sure would love to fly over the tree canopy! The ride doesn't seem too intense, so if you're a bit wary of this type of adventure, this could be a great way to get your feet wet. Book yourself a zipline adventure here.
Combo Adventure Tour
So you're low on time and want to experience the most you can in the least amount of time.
The guys at Triflexcursion offer a fun half day where you kayak through mangroves and bike through St John's, to a beautiful beach and then visit the nearby old St John's fort.
We had a good time and got a lot of bang for our time with them. They also took us to a cute little beach hut that's run by the former Ms.Antgua. Adorable!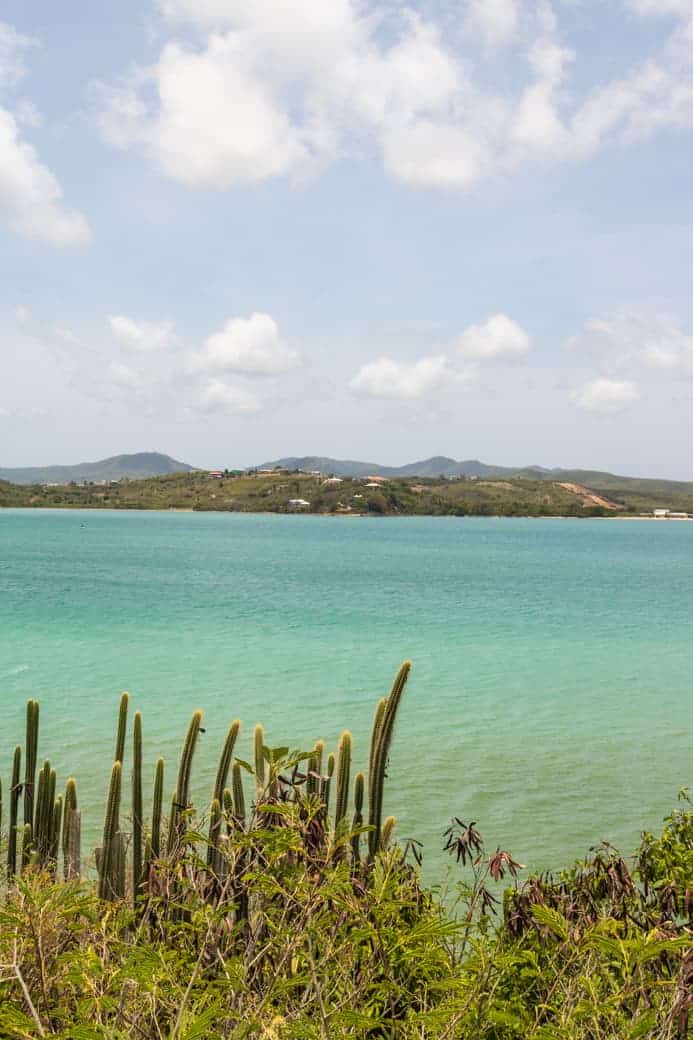 They are two dudes who love their home and just started their adventure business sharing their knowledge on Antigua with you. Book a tour with them here.
Hop on a Catamaran
Hey, when you're on a chill island, the adventures can be just as chill, right? I'm totally counting this as an adventure or at the least, a nice break from your other adventures in Antigua.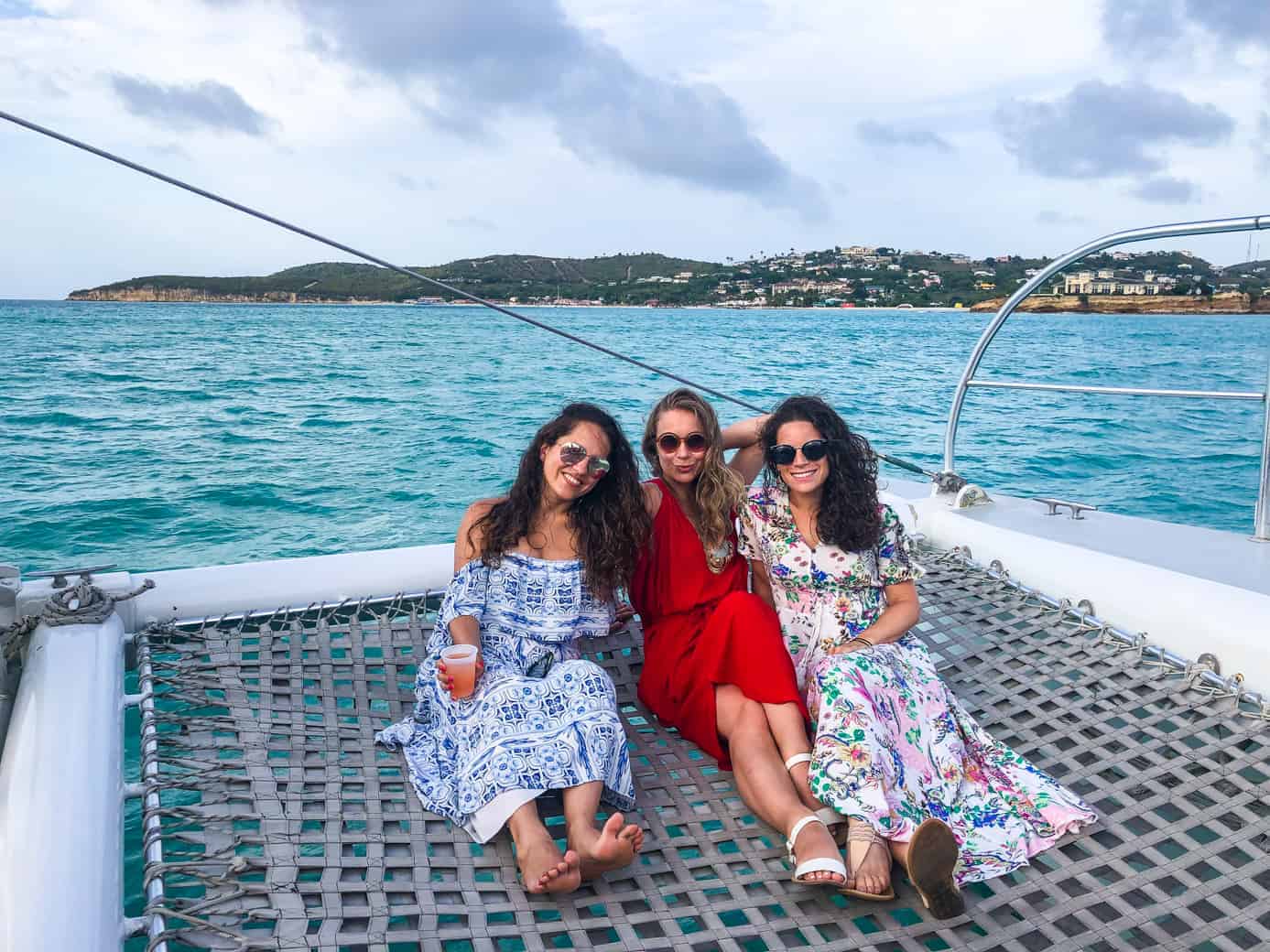 My friends and I hopped on a giant catamaran on our last night together and sailed into the sunset with rum punches in hand, music blasting, and our minds thinking, "why are we leaving this place?!"
Out of all the things to do in Antigua, I can't say there's a better way to end your time here than a sunset cruise!
Also, may I add, how perfect is my dress for catamaraning (is that a real word?) in Antigua? Bring all the flowy dresses, ladies! Book this sunset cruise here.
Thanks for the cruise pics, Sandy!
Hiking in Antigua
---
You won't be scaling mountain tops or need any special gear for the hikes in Antigua but it doesn't make them any less worth it. Both of these hikes give you a great perspective from the top.
Pillars of Hercules
Recommended by Jessie from Jessie on a Journey
"If you're interested in hiking in Antigua, the 5.4-mile "Pillars of Hercules" loop is a must. This gorgeous trek begins at Galleon Beach, and as you make your way into the forest, you'll become enveloped in delicious tamarind trees. Ascending higher, you'll make your way over large boulders and uneven ground, but it's worth it because soon you'll be at the gorgeous Shirley Heights Lookout, offering stunning vistas over Antigua's English Harbour.
After snapping 101 photos—trust me, you will—descend toward the famous limestone pillars, walking along a coast showcasing tropical plants. Finally, you'll come to the Pillars of Hercules, the ocean crashing against Mother Nature's artwork. After taking another 101 pictures—again, you will—continue to end at a beautiful white sand beach."
Signal Hill Hike
Recommended by Tom from Travel Tom Tom
"An early morning start for a hike up to what seemed to be one of the best viewpoints in Antigua. The Signal Hill hike is a great way to sweat out the rum punch from the night before!
To get to the top only takes about 1 hour or so, depending on if you opt for a guided tour or not. It is fairly easy to do it all by yourself, although there are a couple of hiking trails which cross each other. Just follow the signs for Signal Hill and there's no getting lost.
The vegetation along the trail is pretty thick, and you'll walk through the forest until you get near the top where you'll start seeing some great views. On a clear day, you can see the French island of Montserrat and the south coast of Antigua.
When you get to the actual top of Signal Hill, you will be able to see more than 60% of the whole island as views reach from the cruise terminal in St. John's to the most northeastern tip of the island and English Harbor in the southeast. It's a fairly easy hike and worth it. Going down only took about 30 minutes."
Visiting Barbuda
Recommended by Lily from Sunshine and Stilettos
"To enjoy additional breathtaking and secluded beaches, head over to sister island Barbuda for the day, just an hour and a half ferry ride north of Antigua. As soon as you glimpse Barbuda's brilliant white sand shoreline from the boat, you'll realize it was worth the journey. Almost two years since Hurricane Irma, the island is welcoming visitor again and its outdoors have miraculously recovered, while the rebuilding continues.
Go beach hopping – start with Princess Diana Beach, and prepare to gasp at the iridescent blue waters. Continue on to River Beach, just a few minutes away, which turns pink in the summertime. Make sure you lather up with sunscreen; there's no shade here.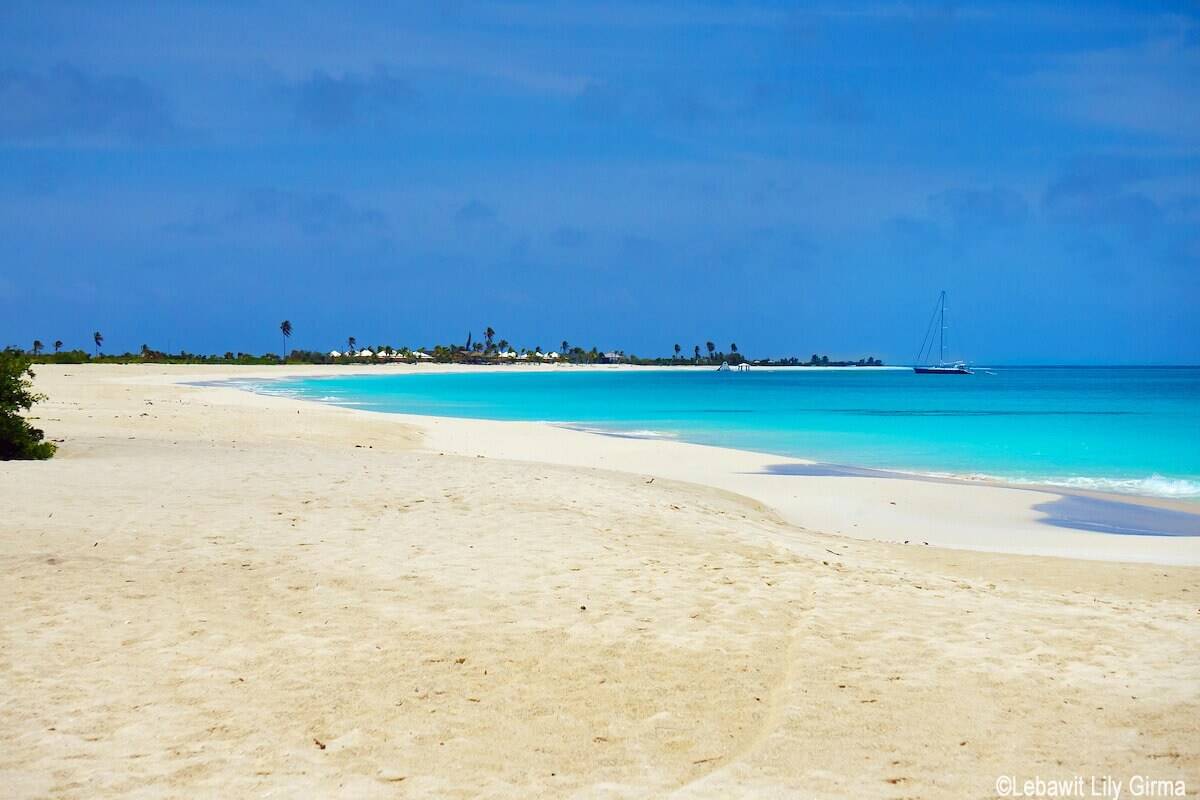 Cool off for lunch at the Art Café, a family-owned restaurant serving delicious fresh catch and house cocktails. Then hop on a boat ride to the Codrington Lagoon and gawk at the hundreds of frigate birds perched on red mangroves. If you're staying overnight and up for more adventure, add on a stop at Two Foot Bay, where you can hike Taino caves and take in a panoramic view over the Atlantic Ocean.
The Barbuda Express offers a day tour package, coordinated through local guides on Barbuda. You can also plan your own custom day through Barbudaful—its owners also run the Art Café.
The Barbuda Express runs daily except Sunday, departing in the morning from St. John's waterfront harbor; check the schedule for accurate fares and updates. Send an email to reserve your seat, and check in again a day before to make sure there are no weather-related changes. Bring your passport and the roundtrip fare in cash. If you're day tripping, you'll be back on Antigua in time for an early dinner."
Tips for Visiting Antigua
---
1. Shirley Heights is a Must
Sunday's or Thursday's are the days to visit. If reggae BBQ parties are your thing, and how is it not when you're in the Carribean, then tear yourself away from the buffet at your all-inclusive and get here!
You can come any other night to simply enjoy the most epic view on the island. If you're doing the PIllars of Hercules hike, then you'll make a stop here, otherwise, just ask your front desk for a ride over here. This is THE thing to do in Antigua and you'll see this photo everywhere.
2. Say No to Animal Tourism
Unfortunately, I feel obligated to mention a warning that goes for all destinations around the world. Don't use tour companies that can't get behind ethically seeing animals. There's a famous tour company that allows you to play with stingrays at "Stingray City." They are domesticated, fed food they are not meant to be fed, and people are allowed to touch them.
They also touch other sea animals on some of their tours, and it's something I can't get behind. Just inquire and dig a bit before booking any tours when animals may be involved. The places I recommended above enjoyed marine life in an ethical way.
3. It's "gah" Not "gwuah"
Yeah, it's said Antigah, not Antigwuah. Why do languages insist on making our lives more difficult we will never know. Don't feel silly, I got it wrong too but yeah, I made sure to get it right before I landed.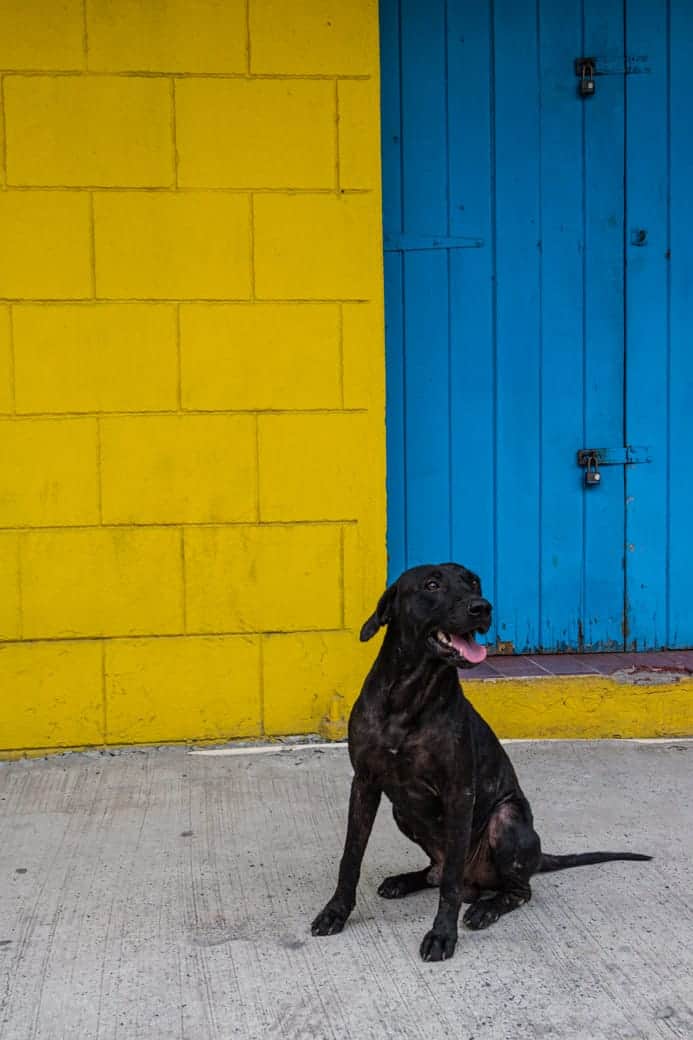 4. There Are Two Dollars
As in, there's the EC dollar and the US dollar that are both widely used. It gets confusing as the symbol, $, is the same for both. So always be sure to clarify before paying and know that you may get change in EC even though you paid in US.
5. All-Inclusive All the Way
OK, I may be biased as I stayed in an amazing all-inclusive resort but seriously, I'm not sure if there's really another option when visiting Antigua. It's the best way to get the most bang for your buck without having to put forth like, any effort. Which, while you're trying to vacation, the least amount of effort is the name of the game, right?
Also, the resorts often give you SO many toys to play with you can have tons of adventurous things to do in Antigua at your fingertips without ever leaving.
Check here for the all-inclusive resorts in Antigua I recommend.
Antigua is a paradise waiting for you to come and explore…
More Around the Caribbean
What are you most excited to do in Antigua? Let us know in the comments!
---
---
Thank you, Antigua and Barbuda Tourist Board, Elite Island Resorts, and Traverse for inviting me to this magical island. I don't have the ability to lie or be swayed in my opinion as my opinion is all that matters on this blog, hehe. But seriously, all thoughts and opinion are my own, forever and always. #NoBias #NoBS
Busy? Click the picture to pin this for later.