This guide about things to do in Puerto Limon is authored by Austin.
Costa Rica is the land of ridiculously perfect beaches, gorgeous water, and tropical rainforests. It's a place with amazing landscapes. And of course wildlife, both on land, in the sky, and under the sea!
Puerto Limon is one of Costa Rica's hot spots and you can go on some epic adventures from here. If you're trying to work out things to do in Puerto Limon, Costa Rica, look no further!
From trekking to exploring the underwater world to wildlife watching and to exploring the local culture, you won't be short of things to do.
I've explored many of Costa Rica's nooks and crannies from the Pacific coast to inland and to the picture-perfect Caribbean coast. I can confirm that the province of Puerto Limon has some absolute gems. Read on to hear about some of the coolest adventures you can go on while backpacking Costa Rica!
Don't lose this! Click to pin it now.
Things to Do in Puerto Limon, Costa Rica
---
Wildlife Galore at Cahuita National Park
Cahuita National Park near Limon, Costa Rica is an epic place to visit — and best of all — it's free! It's run on donations which makes it an awesome attraction for all visitors to Limon. Donations are very much encouraged to ensure its upkeep.
It's an area with protected rainforest, beaches, and coral reefs. Getting around the park is pretty easy. There are easy-to-navigate trails in 11,000 hectares so you can hike for a long old time if you want to.
It's less than 50 minutes' drive from Puerto Limon, making it an easy day trip. You can take buses or taxis to get there. As always with rainforest kind of places, it's best to get there early to avoid walking in the peak heat of the day and to make the most of the day!
The national park holds all sorts of treasures. There's a pandora's box of wildlife including sloths, snakes, coatis, agoutis, and monkeys.
You'll definitely hear the howler monkeys, which I personally think sound a bit like someone gargling mouthwash. You can decide whether you agree with me when you hear them for yourself Then, there are tonnes of white-faced capuchin monkeys. You'll see them across much of Costa Rica. If you're lucky, you might catch a glimpse of the elusive long-armed spider monkeys too! Loggerheads, an endangered species of turtle, nest from July to October, and this is the best spot to see them!
There's also an epic arrangement of birds to see so always keep your eyes peeled and don't rush the walking too much — not only because you'll be sweaty and want a rest. But, because if you stop and look up, that's when you're most likely to see some cool creatures. You may catch a glimpse of Great Green Macaws, a rare species only found in this part of the world!
It's easy peasy to wander around the park yourself in terms of navigation. However, if you want extra chances to spot wildlife, going with a local guide can help. They've spent their lives training their eyes to spot things. Often wild animals are like humans, and like their creatures comfort so don't stray too far. Guides often know where animals live so can point them out to you.
It's not only the fauna that is impressive at Cahuita National Park but the flora too! You'll be wandering through the decadent rainforest and gorgeous tall palm trees. Plus, the water out there is absolutely stunning. You can explore the coral reefs, snorkel with schooling fish and swim with iguanas. All meanwhile, monkeys are hanging from one arm watching you from the trees on the shore. What a way to live life.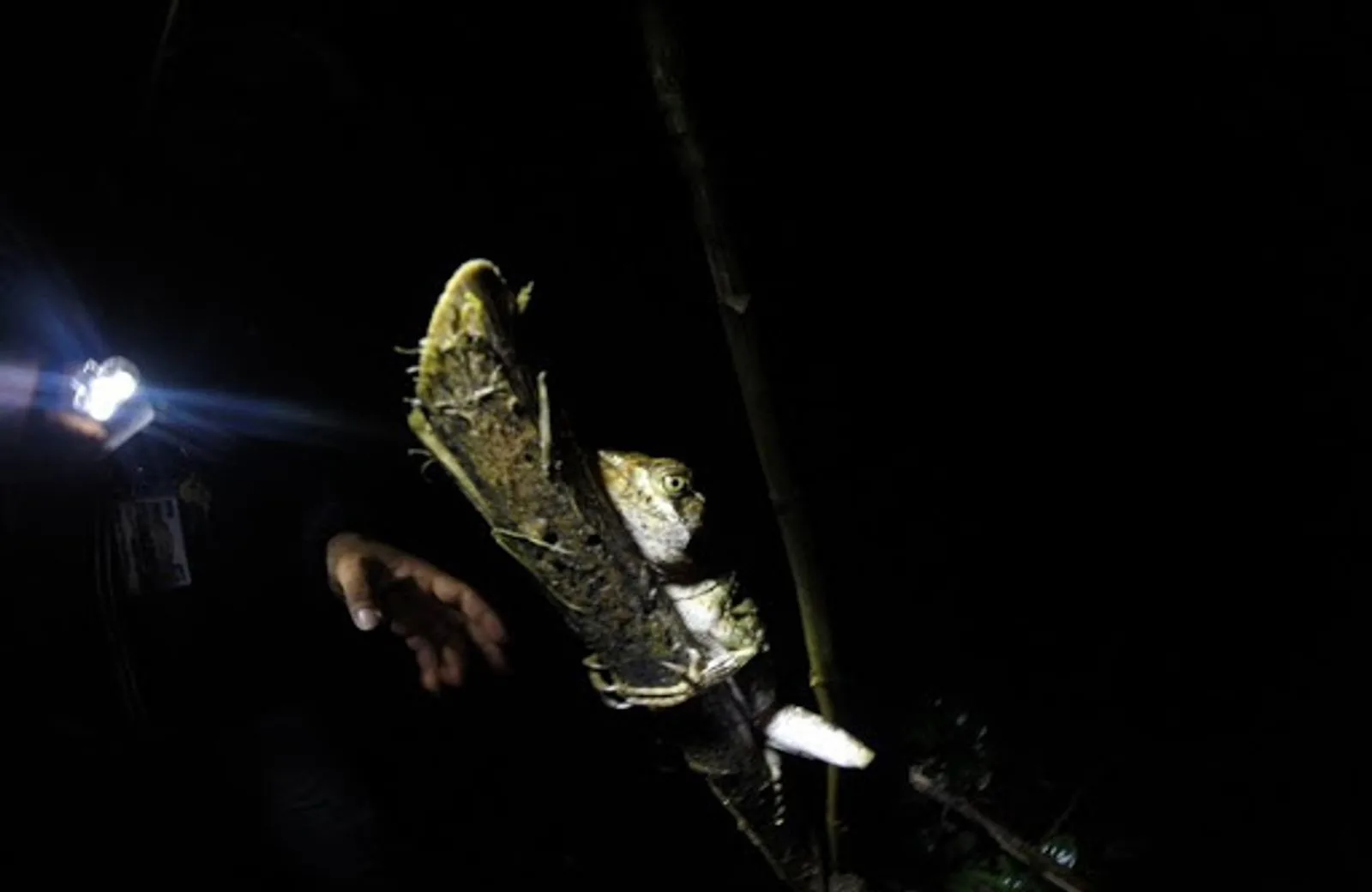 On that note, Cahuita National Park is also one of the best spots to go scuba diving on the Caribbean coast of Costa Rica. Try Willies Tours Costa Rica. Remember to travel safe and always get scuba diving insurance — it's better to be safe, especially when you're in remote locations!
Travelers say the best time to go is from February to April when it's dry season, and the snorkeling and diving are on top form! There are 22 thousand hectares of protected waters you can explore. The world is your oyster!
Beaches
Within an hour's drive from Puerto Limon, there are tonnes and tonnes of drop-dead gorgeous beaches to explore. They're one of the main reasons people travel from all over the world to Costa Rica, and it's for good reason. And, the best thing about the beaches? You can go for free! Everyone's a winner.
The Caribbean south beach hopping is renowned for good reason. You could spend every day on a new beach with a different stunning view!
Playa Bonita is 4km northwest of Puerto Limon. It's a nice sandy one with a few good bars and restaurants and it's one of the best ones near the city. If you fancy going further afield, there's an endless list to choose from.
Also, Playa Cocles is one of the most famous surfing beaches. You can also go horse riding here (more on this later).
Travel south from Puerto Limon and you'll reach Playa Blanca. In the Puerto Viejo area, there are a bunch of spots to hit up. You have Playa Negra (beautiful black sand), Playa Vargas (inside Cahuita National park), Playa Chiquita, and Playa Punta Uva. Playa Arrecife is the furthest south and an hour and a half drive from Puerto Limon. With all these beaches nearby, you'll have days of amusement and things to do in Puerto Limon.
Cut Glass
Nah, we don't mean literal glass. We mean waves. Costa Rica has some epic swells on the Caribbean side. It's in the running for the best waves to catch around the world. You can ride some heroic surf all in the vicinity of Puerto Limon.
Playa Cocles, Playa Grande Manzanillo, Playa Negra, Playa Chiquita, and Punta Uva are your best shots for surfing. Cocles is the most popular for lessons so head there if you're a beginner or working on your tekkers. The beach break can be hard to ride as it's a pretty short wave. However, when the weather is permitting, it's suitable for beginners as well as advanced riders
If you're heading over purely for surfing, go from December through March. The swells are the biggest this time of the year. You can surf all year round, especially in Cocles where the surfboards are lined up along the beach all the time.
You can usually pick up lessons for around $60. Totem Surf School is a great place to take classes. Alternatively, see which Ticos and Ticas are hanging around on the beach and keen to teach you for cheaper.
Some shops will also give you transportation to other beaches if you fancy exploring. At Cocles, you can also hire out boogie boards. They're fun for charging around and attempting to ride waves for those who don't care for surfing's technicalities. This is one of the best things to do in Puerto Limon, whether you're a newbie or an old-timer.
There's one pretty infamous wave donned Salsa Brava at Puerto Viejo. This isn't for the small-timers though. It's a huge wave and has a pretty savage reef. It's been known to tear newbies to shreds in its aptly named 'cheese grater.'
If you think you can handle the fast-breaking left, get there. Keep your eye on the reef's keyhole where you can paddle out or follow a local – that's always a safe bet! Well, it's as safe as you can be with this kind of hardcore wave. This is one of the top things to do in Puerto Limon, Costa Rica if you're an adrenalin junkie.
White Water Rafting
If you're wondering about things to do in Puerto Limon Costa Rica, look no further than the Pacuare River. It has world-famous white water rafting. It's rated as one of the top rivers in the world and makes for a wicked day trip.
You can paddle your heart out through Class 3 and 4 rapids — sometimes even up to level 4+. While you're paddling, you're surrounded by gorgeous canyons and delicious jungles. It goes on for a whopping 19 miles. You'll pass towering waterfalls and all the crazy creatures and exotic plants that beautiful Costa Rica has to offer.
A lot of Costa Rica's adventure activities are located in other provinces. Therefore, if you're over in Limon, this is one of the wildest things you can get involved with.
If you want to tag this on to the start or end of your trip to Limon, you can do the white water rafting tour as part of a transfer to San Jose or La Fortuna. That's pretty cool. It makes more sense to cruise down some white water rapids instead of spending the whole day in a car!
If you haven't already heard, in Costa Rica they say 'Pura Vida!', which means 'live life'. You'll be saying it after every rapid you dropdown if you manage to tackle these guys.
Kayak on the Punta Uva River
If you're addicted to being on or in the water, hop on a kayak on the Punta Uva River. From the comfort of your vessel, you can see monkeys, river turtles and as always in Costa Rica, epic birdlife. You'll also spot kingfishers and herons. It's pretty quiet on this river so you might even have the place to yourself. Then, you can enjoy the peaceful stillness of the water and the surrounding beauty of the trees and animals.
There's nothing quite like gliding along peaceful water, using nothing but human power and the flow of the water to get you from A to B.
Punta Uva River is less than an hour and a half drive from Puerto Limon. It's not so far in the grand scheme of Costa Rica.
Explore the Rivers of Tortuguero National Park
Tortuguero National Park is one of Costa Rica's absolute treasures. It's in the northern half part of the Limon province. It's not possible to do in a day trip from Puerto Limon as it's super remote and hard to get to. But, it's definitely worth visiting if you have more than a week to spend in the area. If you're keen to explore the more off-the-beaten-track locations, you should definitely visit.
It's famous for its turtles and other wild as hell wildlife. Green sea turtles run from June to October and this is the best place to see them. Other species can be seen from July to October. You can book tours from the town. It's a very small place so you can easily arrange outings once you arrive.
In the rivers through the national park, you can spot the West Indian Manatee, river otters, plus many types of freshwater fish.
Tortuguero is a place that you should explore by water. The town itself is pretty small, very shacky and local. However, the rainforest and the rivers that run through it are what you go there to see. You can hop on all sorts of boats, canoes or kayaks to explore the area. It's best to go with a guide as it would be a pickle to get lost in an area like Tortuguero.
One of the best things I did in Tortuguero was a night hike through the rainforest. There are so many amazing creatures that come out at night and you won't believe your eyes. You can book it easily in the tiny town or from your accommodation.
Avoid the rainy season because all the animals hideaway when the heavens open up. Get there in the dry season and hope for a few days without rain because that's when your wildlife spotting opportunities will be there best. I went during the dry season and we still had some rainy days which meant we didn't see too much.
An Island Getaway
Just a hop, skip and a jump away from Puerto Limon is the gorgeous Isla Uvita. It's the spot where Columbus found himself on his final exploration.
It's a super quiet little place with no tourist facilities which makes it the ideal spot for a quiet time. Take a picnic and enjoy the peace and quiet of waves breaking and birds chirping.
It's only a 20-minute boat ride away from the city — making it one of the most central adventurous activities to do from Puerto Limon. Just get yourself to the port by taxi and it's all straightforward from there.
Tour the Town
Walk around the city of Puerto Limon to learn all about its strange history. Puerto Limon started with bananas and the rest is history.
Join a history tour. It meets at the harbor door to learn more about the lovely Puerto Limon. The walking tour will take you through Parque Vargas and past Puerto Limon's most famous attractions. Parque Vargas is a quaint old place. With a big old bandstand, coastal views and of course palm trees and gorgeous tropical flowers. It's definitely worth a visit to soak up some rustic charm.
Go Choco-Bananas!
Puerto Limon started with bananas so head to a local plantation and see how it all began. The bananas, chocolates, pineapples, and sugar in your local supermarkets don't come from your hometown. They might come from here. You can mosey around and see how bananas are chosen, cleaned up and packed up for international export.
If you're more of a chocolate addict, you can see how cacao beans are harvested and turned into the delicious gift that is chocolate. You can, of course, taste some of the local produce yourself too. Some of the best chocolate tours in Costa Rica are on this side!
This chocolate tour right here is in Puerto Viejo and is highly recommended.
Eat Local
Try all the Tico food you can while you're in Puerto Limon. There's so much delicious stuff to eat. Gallo pinto has got to be at the absolute top of the list. It's THE Costa Rican dish. It's essentially slow-cooked rice with beans and it's good with breakfast or to be honest, any time of day.
Head to a soda for lunch. Sodas are little local restaurants, usually family-run, with a bunch of plastic chairs and tables around. You can pick up a set menu for anything from $5-10 at one of these.
They usually have a menu of the day (known as almuerzos which just means lunch). They include some kind of rice, beans, meat or fish, and madura or patacones (yummy things made from plantain).
Puerto Limon is a port town so it's surrounded by food from the sea Sample some sustainably caught, local fish to get the real feel for local life.
When to Visit Puerto Limon, Costa Rica
Puerto Limon's weather is kind of the opposite of the rest of Costa Rica. The driest times of year are February, March, September, and October. The wettest months are June and November. It's still warm but it can rain aggressively. It's a very humid part of the world and rain can fall all year round so expect rain showers at any time.
Whatever your plans are, bring your swimmers. There's a ton of water activities, and if you're not into that, then there's a ton of beaches for bathing on. Sunscreen (reef safe!) is a must as the sun is super strong out there! Sunnies, mozzie repellent, and a good hat will go a long way too.
If you're planning on getting involved with some hiking, good walking shoes or boots and a long sleeve top and long pants are necessary. It might feel like you're about to bake but it'll save you from evil itchy rainforest plants and burning.
If you're going to be on boats, kayaks, canoes and that sort of thing, take fast-drying clothes. I'm always grateful for that once I've been subject to a few splashes.
It's worth planning your trip to Puerto Limon as there's so much to see and do. Bear in mind the weather because it can seriously affect your enjoyment of trips and tours.
Travel Tips
There are so many things to do in Puerto Limon, Costa Rica, and there are a few things you can do to make doing them easier.
It always helps to know a few key Spanish words. Learning the basics helps you get around easier, and locals are always so grateful that you've made some attempt to learn their language.
In terms of getting around, the same is true for most parts of Central America and Costa Rica. Walking around most parts of town is perfectly safe. However, don't walk alone at night and always take a taxi. Avoid the beaches early in the morning and after dark. It's easy to get around as you can hail taxis or use apps in most of the bigger cities these days.
Pickpocketers, unfortunately, do roam around town. Therefore, keep an eye or even hand on your belongings in the built-up areas. Try not to look like too much of a rich kid when you're wandering around your accommodations to avoid being targeted. The chances are you'll be fine, but it's better to be safe than sorry.
Of course, as always, enjoy the adventure!
I hope you found this guide for planning your trip to Puerto Limon, Costa Rica helpful! Let us know in the comments below what you plan on doing there!
---
>>> Bio
Austin Tuwiner is a 21-year-old college dropout currently traveling the world. When not doing some type of work on his computer, you'll find him playing with Bitcoin, diving, bouldering, or traveling. After discovering ways to make money online, he began running websites in some of the niches listed above.
---
---
>>> Read More! <<<
Best Anti Theft Backpacks, Bags, and Purses + Tips for Keeping Your Stuff Safe!
51 of the Best Travel Accessories for Men and Women
I Traveled the World for 4 Years Without Travel Insurance: Do You Really Need It?
America's Most Epic Viewpoints That'll Make You Buy a Plane Ticket
---
---
Don't lose this! Click to pin it now.