Calling all beach bums!
Situated along Costa Rica's Pacific Coast along the Nicoya Peninsula, Samara is a little-known gem that should definitely be on your radar. This idyllic town is mainly known for its beach, conveniently located right along the downtown area.
I won't lie to you—there's not much to do here, but that's not a bad thing! If a relaxing beach getaway is your vibe, add Samara to your itinerary. There are a few things to do in Samara besides lazing in the sun and sand too, so let's get to it…
Things to Do in Samara Beach, Costa Rica
---
Beach Bum on Samara Beach
Bumming on the beach is definitely one of the most popular things to do in Samara—Shocker! The town sits in a protected cove, which means the water is calm and the wind is minimal. These are perfect conditions for swimming, sunbathing, or trying your hand at some water sports.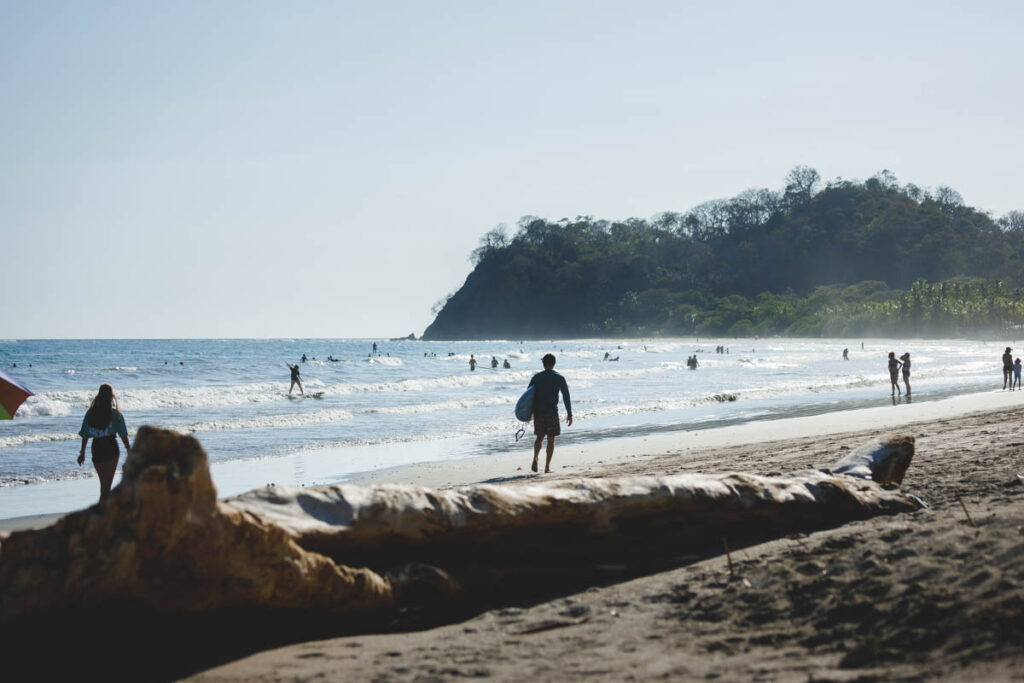 You can bring your own beach gear or sidle up to one of the beach clubs and rent a sun lounger and umbrella. There are a few beach clubs to choose from, and you'll find cocktails and food wherever you park your bum.
I preferred to find my own slice of sand as there is plenty. The beach is pretty long, and the further left or right you walk, the fewer people you'll encounter.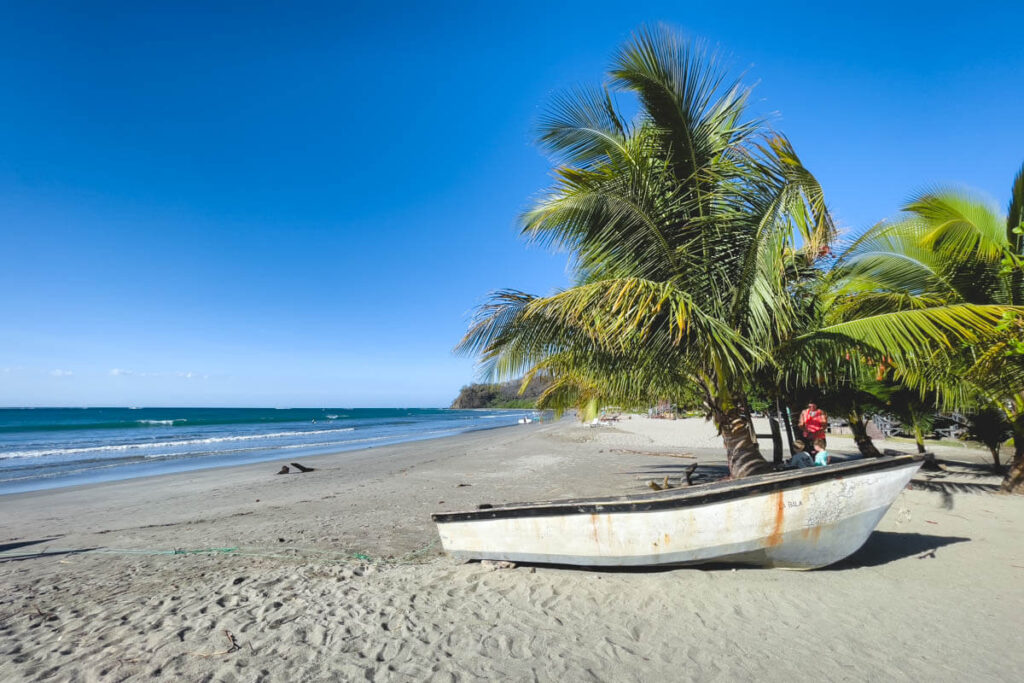 Of course, the main part of the beach that is easily accessible from town will be the most bustling but nothing ever felt crowded. Not to mention it's surely convenient that you can munch down lunch and rent a surfboard all within seconds of each other.
Samara Beach is long and white, and while the waters are chill, they are surfable! Speaking of…
Surfing at Samara Beach
Even if you've never tried surfing, the easy waves at Samara Beach make it the perfect spot for beginners. You'll find several outfitters right along the beach, many of which offer lessons for riders of all skill levels. Some spots also offer other water equipment like SUPs if surfing isn't your jam.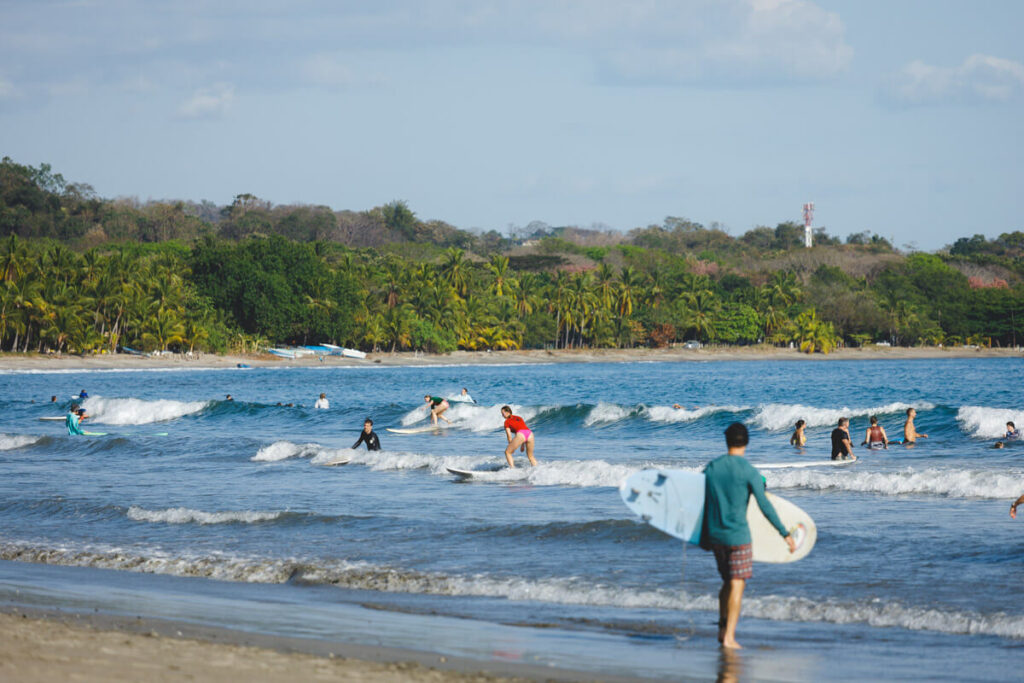 I rented a surfboard from Pato's Surf School, which couldn't have a better location on Samara Beach. They were super nice and easygoing, with a wide selection of all types of boards.
If you're learning or are a very beginner, this beach is PERFECT. It's very calm and safe here to learn with its gentle waves and beach break.
However, if you've been surfing and you're not really a beginner anymore (like me!), you might find the waves a bit too calm. It's still great for a day of fun surfing, though, and I'm glad I went out. It was almost weird wishing for bigger waves since I was out there solo, and I'm regularly a tiny bit scared of bigger waves!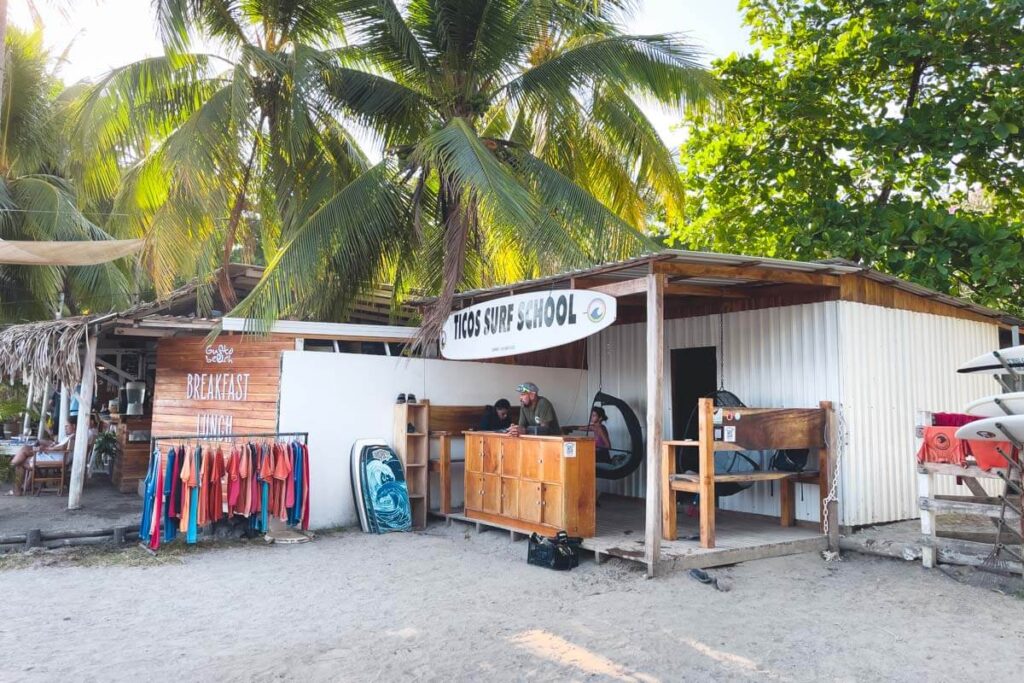 Do note that you should only head out at high tide if you want to catch some waves, as low tide at Samara Beach is totally flat. Here's the current tide schedule for Samara Beach.
Explore Samara Town
As I mentioned, the beach is really the main draw here. While you won't be gaping at grandiose architecture or partying at all-night clubs (I'm not complaining), there are a few things to do in downtown Sarama.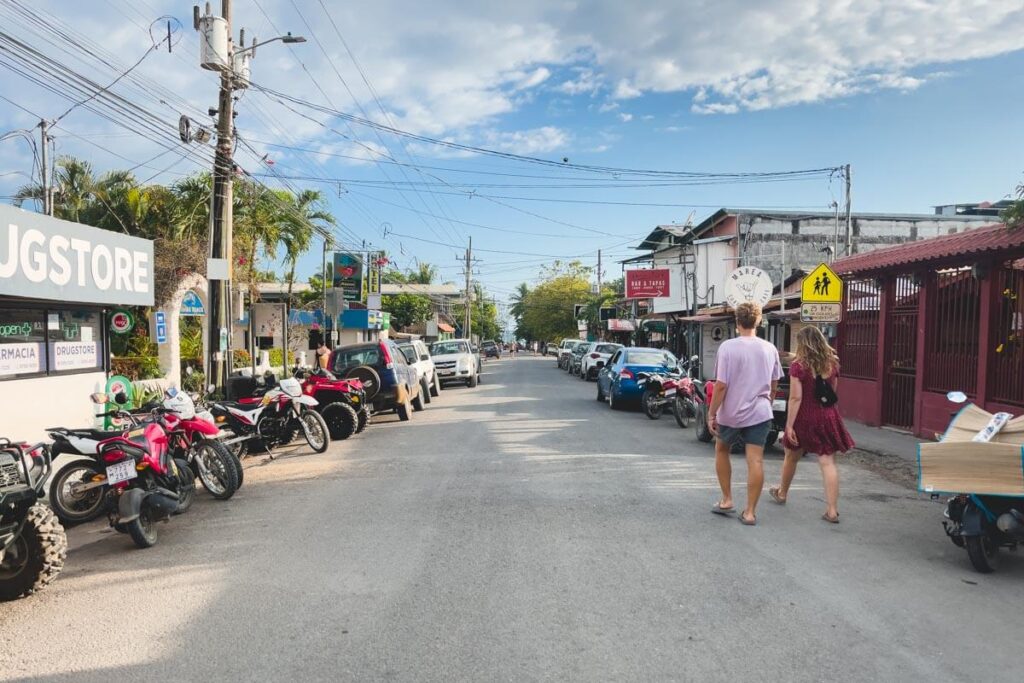 Wander through artisan boutiques, grab some tasty food, or watch a local jam sesh at one of the bars.
This is overall a pretty quiet and chill spot, but there is definitely a small and infectious surf town vibe here. This spot really has the potential to be one of those places you get "lost" for a bit.
Kayak and Snorkel at Isla Chora
If you have time for a quick excursion while in Samara, check out Isla Chora. This half-day tour starts with kayaking along the scenic coastline—a sight many tourists often miss. Once you reach the island, you'll snorkel in the natural sanctuary that surrounds it. There are tons of tropical fish here; if you're lucky, you may even see turtles!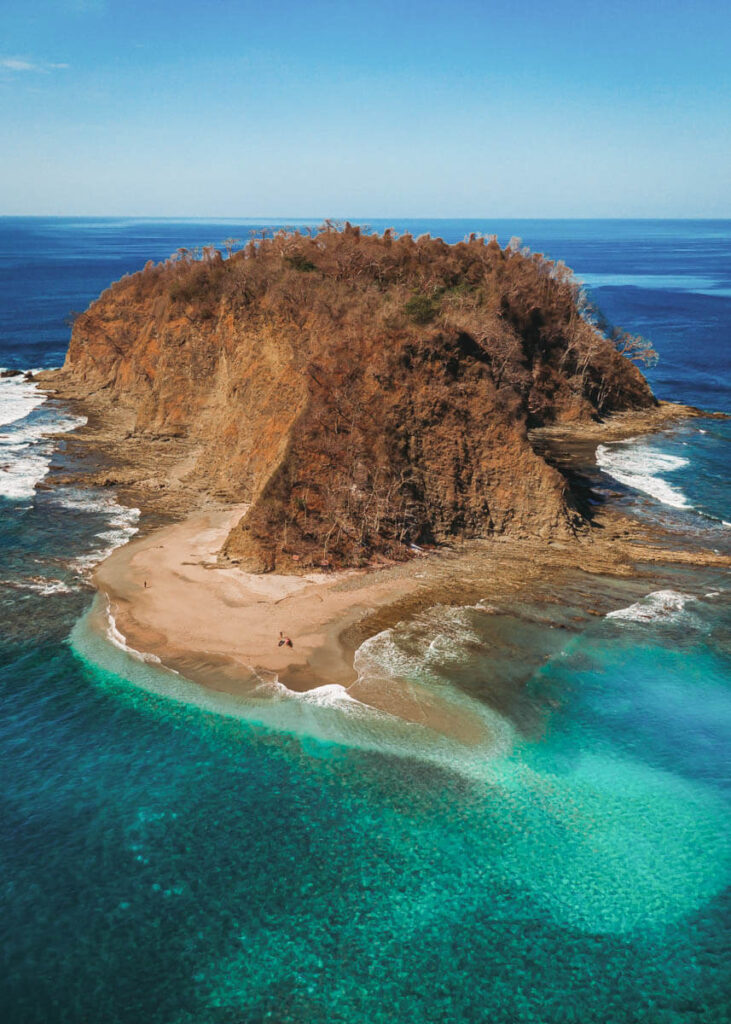 You'll actually see Isla Chora in the distance to your left when looking down the beach. You can walk all the way down the beach to get a closer look, but you'll need a kayak to get out there!
Dolphin Watching and Snorkeling
Dolphins are known to swim off of Samara's coast year-round. On this boat tour and snorkeling trip, you'll get the chance to see dolphins and other marine creatures as you journey along the stunning shore. Your snorkeling is right off Isla Chora, too, so if you don't want to kayak there, this is a great alternative.
You'll likely see dolphins on this tour, and depending on the season, you may even spot whales, sea turtles, or stingrays! This is one of the most incredible things to do in Samara, and the price point isn't crazy.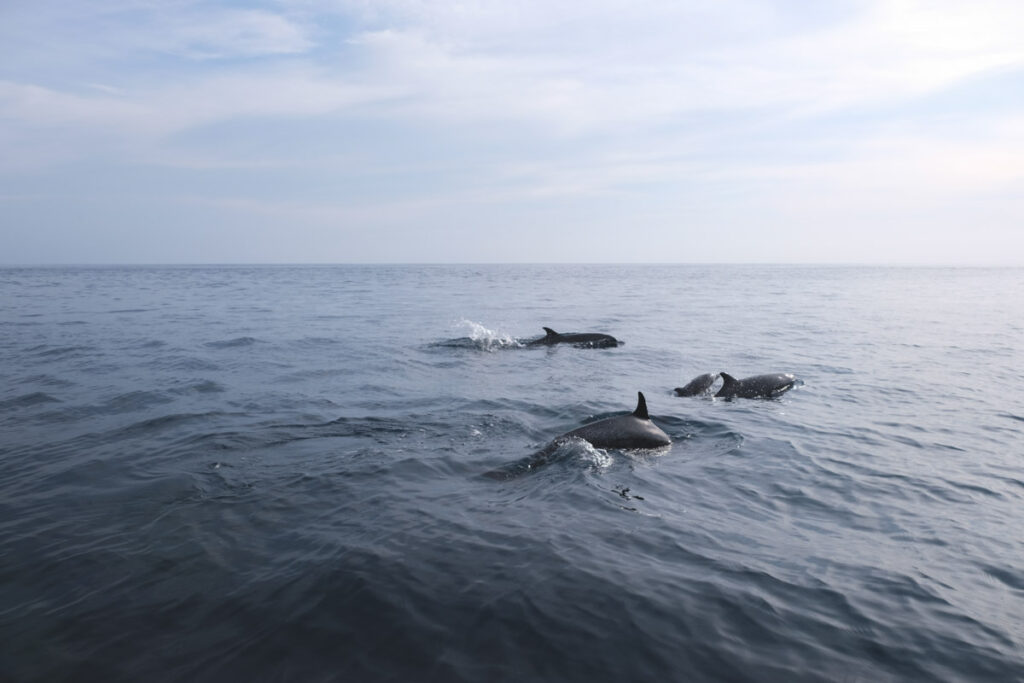 It will probably be one of the cheapest spots in the country, actually, so you might want to take advantage while you're here instead of waiting for the more expensive national parks that you might be heading to later on!
Playa Carrillo
Playa Carrillo is a picturesque beach situated just south of Samara Beach and is often considered one of the most beautiful and peaceful beaches in the area—probably because it's pretty secluded!
The beach's serene atmosphere, clear turquoise waters, and soft white sand make it an ideal spot for swimming, lounging on the beach, and relaxing under a palm tree. There's no surf here, but you can go paddleboarding, kayaking, and snorkeling.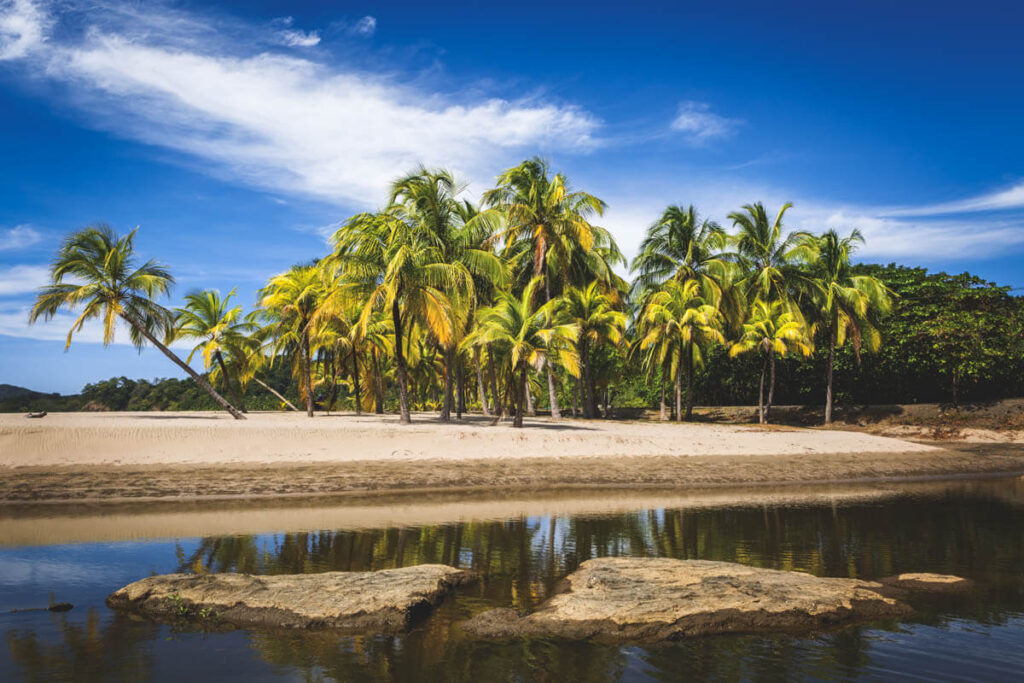 In addition to its stunning palm tree-lined shores, under the water, you'll find a variety of marine life, such as colorful tropical fish and even sea turtles. Sport fishing charters are also available for those who want to try their hand at catching their own dinner.
There's a small town, Puerto Carrillo, that offers a variety of dining options, ranging from local sodas (small restaurants that serve traditional Costa Rican cuisine) to international restaurants. It's about a 10-15 minute taxi ride out here.
Visit The Macaw Recovery Network
The Macaw Recovery Network is a non-profit organization dedicated to the conservation and recovery of endangered macaw species in Costa Rica. The organization works to protect macaw habitats, breed and release endangered macaws, and rescue and rehabilitate injured or orphaned macaws. Their focus is on increasing the populations of the endangered Great Green Macaw and Scarlet Macaw.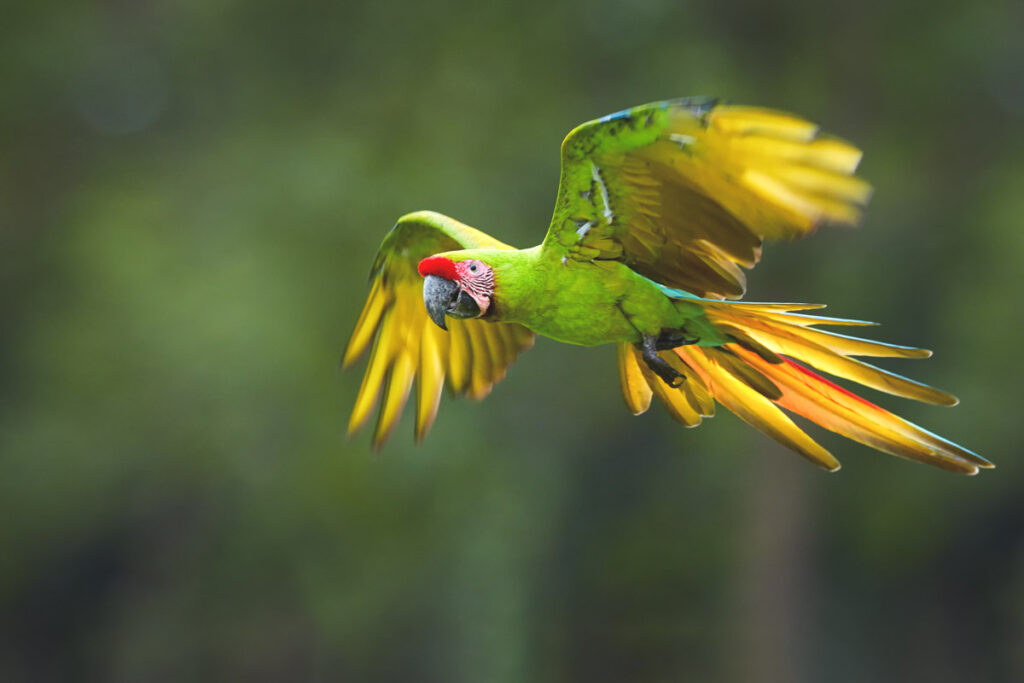 They offer 1-2 hour guided tours where your money goes directly to their efforts, and you get to hang out with cool birds for a while! The only unfortunate thing about this spot is that you'll need your own car or organize a taxi to visit as it's about 45 minutes outside of Samara.
How to Get to Samara Beach
Remember how we discussed how cute Samara Beach is and it's a town worth visiting? Well, you'll need to have that as your mantra while you're shlepping yourself over here.
Depending on how you get here, it's going to take a minute. This spot is a bit out there! I wanted to snatch a shuttle to get here, but unfortunately/fortunately, Samara still isn't HUGELY popular as despite being here during high seasons, there was nobody else to share the shuttle with me, so there wasn't one!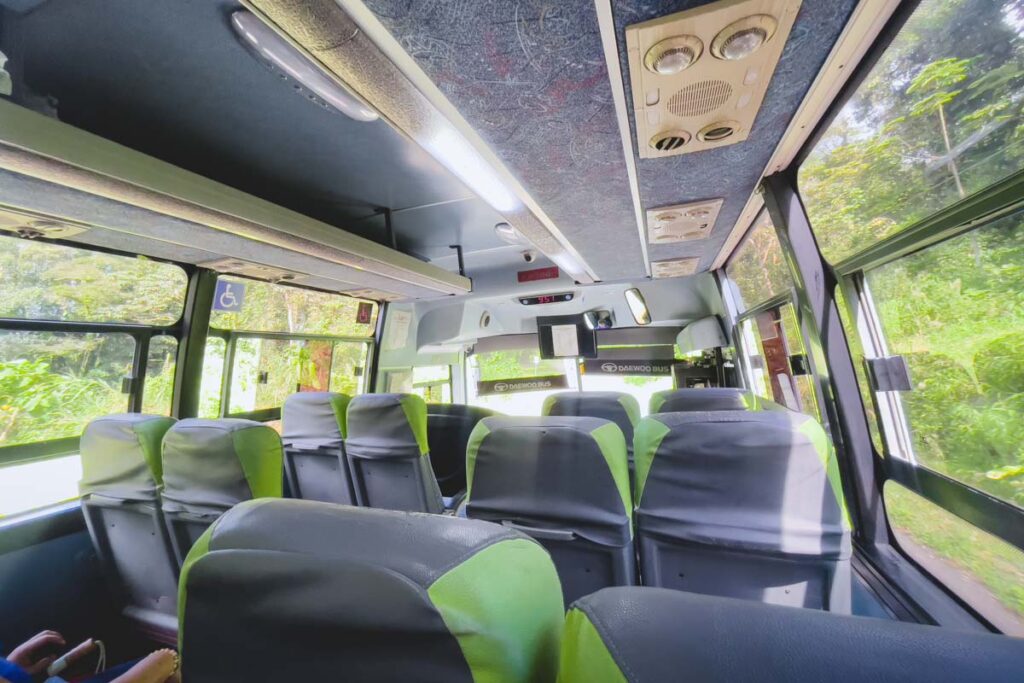 Keep this in mind—just because you want a shuttle, there might not be one, or you'll have to book it as a spendy private transfer.
So, I had to catch a series of three local buses to get here, and it ate half my day despite coming from Playa Del Coco, which is only 2 hours away! I even had to get off at a stop that was almost literally in the middle of nowhere to wait for my next bus. It was quite an adventure, and I definitely had to flex my (poor) Spanish skills!
No matter where you're coming from, if you're using the public bus, you'll stop at Nicoya. You'll likely have to switch buses in this town. Here is the Nicoya bus station for reference.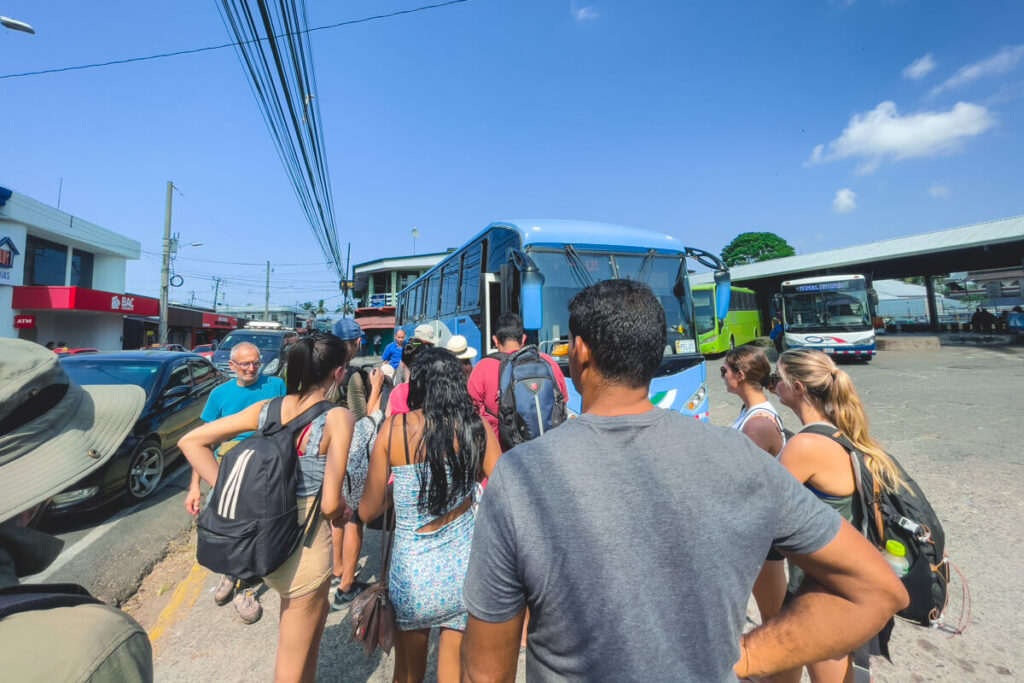 Luckily public buses are relatively frequent and budget-friendly. Just ask your host at your hotel for the bus info depending on where you're coming from, and you'll be sorted. If you're coming from Santa Teresa, you might be fine finding a shuttle, as I was able to grab a shuttle from Samara Beach to Santa Teresa.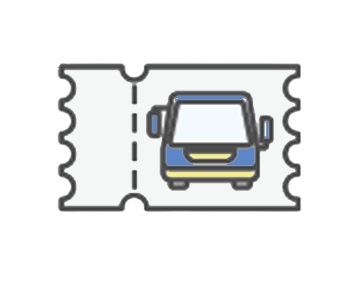 TRANSPORTATION TIP
If you're looking for bus or boat tickets around Central America and Mexico, you can easily book them online! Check Availability
Where to Eat in Samara
Roots Bakery – A very happening breakfast place with excellent baked goods and great coffee to boot. They are right off the "main" road and are open early, so you can fuel up before your surf sesh or day trip!
Rest. Amor de Mamá – "Costa Rican Food Made by a Loving Mom" is plastered on the sign outside and guess what? You can taste the love in this food! It's a great local spot to hit up, my casado was great!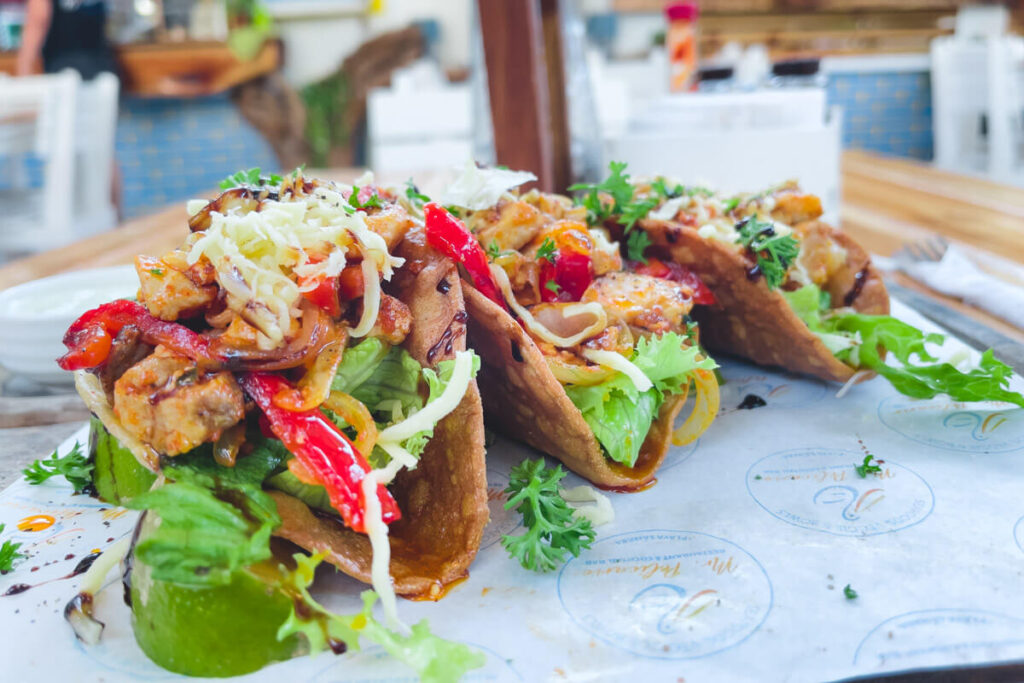 Natural Center in Samara – This spot is a little center chock full of places to eat and shops for cute beachy stuff. Mr. Pelicano had some really good tacos, and there were some other restaurants with healthy bowls and even a pizza joint. I wanted to eat at all of the places here!
Falafel Cafe – Self-explanatory and delicious. Not to mention, mega-popular!
Where to Stay in Samara
Hostel Las Mariposas
Hostel Las Mariposas is a laid-back and friendly hostel with private rooms and dorms, all of which are clean and comfortable. The hostel has a garden with hammocks, communal areas and is a short walk from the beach—it's a great choice for budget travelers.
Hostel Matilori
Hostel Matilori is a cozy and welcoming hostel that offers private rooms and dorms, which are clean and comfortable. The hostel features a communal kitchen, a lounge area, and a garden where guests can relax and soak up the sun. It's less than a 5-minute walk to the beach and is perfect for budget travelers. This is where I ended staying during my time here!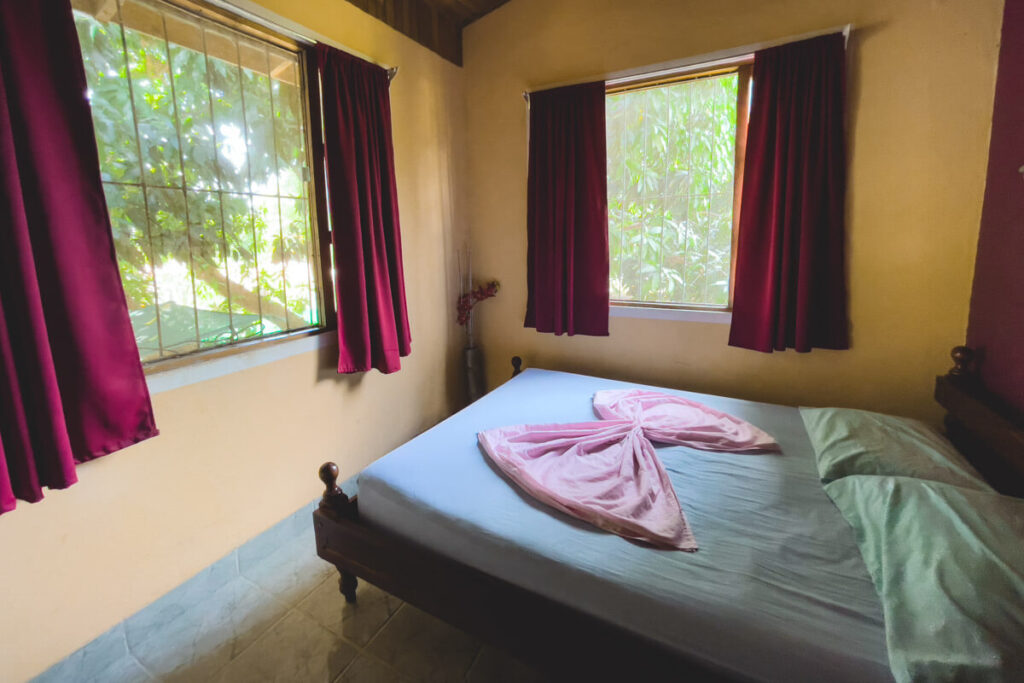 Villas Kalimba
Villas Kalimba is a beautiful, tranquil resort in the hills above Samara Beach. The resort has spacious and luxurious villas, each with a kitchen, balcony, and a beautiful view of the surrounding jungle. The resort has a beautiful infinity pool, a yoga studio, and a restaurant serving delicious meals.
Hotel Belvedere
Hotel Belvedere is a charming and intimate hotel with standard rooms and suites. The hotel has a garden area with a swimming pool and a restaurant. The hotel is just a short walk from the beach and is a great choice for a peaceful and relaxing getaway.
Don't miss my backpacking in Costa Rica article and see what else to do during your visit!
I hope this helped you plan your trip to Samara Beach, Costa Rica!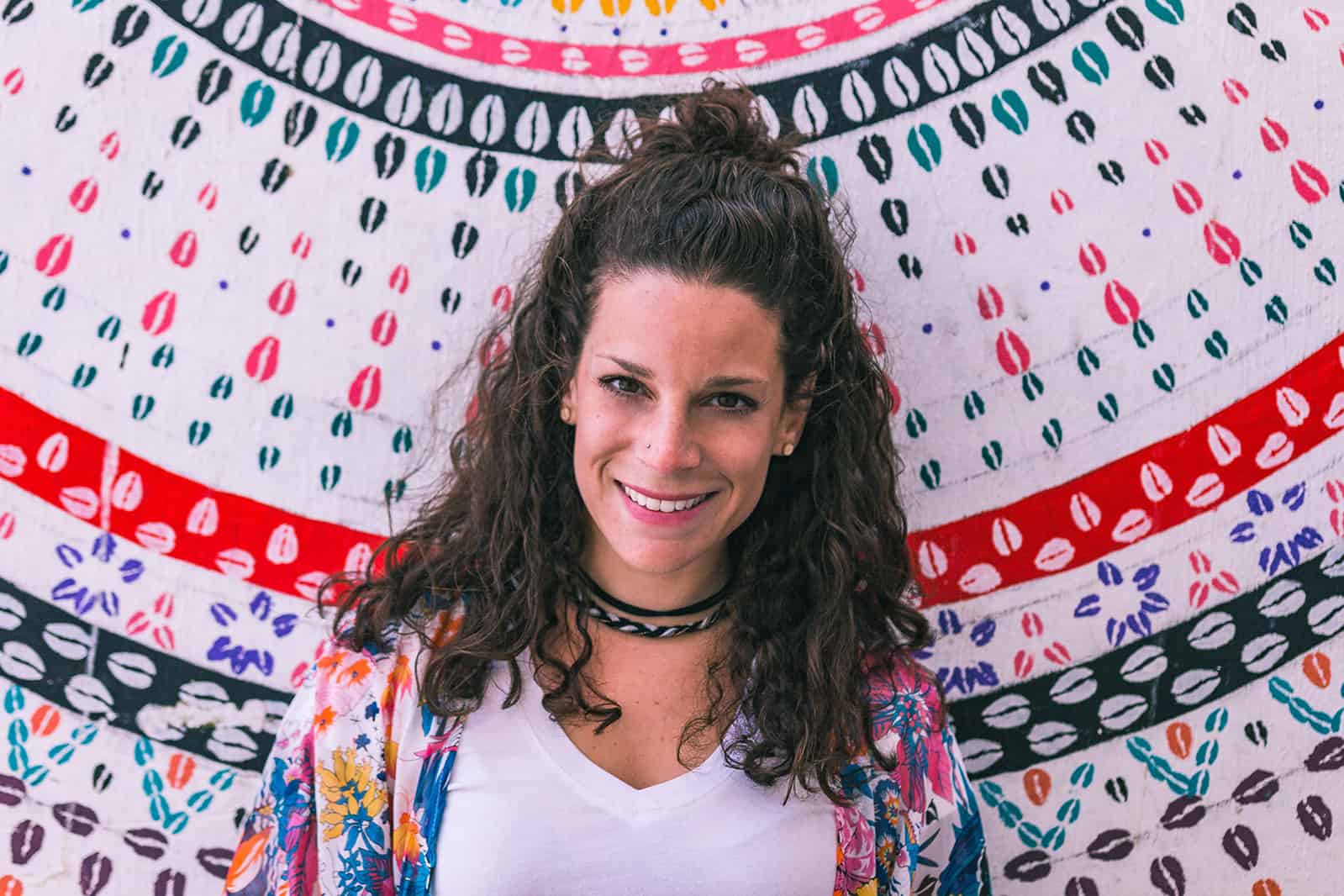 Nina Ragusa is an adventurer, messy bun master, breakfast fan, and full-time travel blogger. She's been abroad since 2011 and blogging on Where in the World is Nina? for nearly as long. Nina helps people like you move around the world while making money. She loves talking about how to work abroad and online to travel longer!