Olon, Ecuador might not be at the tip of everyone's tongue when they talk about Ecuador, but I'm pretty sure it will be soon. The idyllic slice of coastline is only a few hours from Guayaquil and only 10 minutes from the world-famous Montanita.
It's growing in popularity due to its massive and lengthy beach featuring epic surf that's perfect for all levels.
After spending a few months here, I KNOW I'm going back. I fell in love, and I'm quite sure you will too.
Your Guide to Olon, Ecuador
---
Olon, honestly, isn't that happening of a spot. It's a tiny town, with a couple of markets, some beachside eateries, and restaurants and aside from its huge beach, there's not much else! But the surf, community you can find, and the carefree chill vibes of the town will surely captivate you.
Garrett and I were enamored within our first week and started making plans to extend our one month stay to almost two months. If we didn't have somewhere to be afterward, we would have spent our full 90-day visa hanging in this sleepy beach town learning Spanish and taking surf lessons!
This map will show you all my favorite spots and things to do in Olon.
How to Get to Olon & Getting Around
The easiest way to get to Olon is by taking a bus from Guayaquil.
Head to Terminal Terrestre de Guayaquil, Guyaquil's bus station(/mall). It's a bit of a weird place and a bit confusing, but you'll walk through the mall and head to CPL on the second floor. You should look out for the ticket booth—CLP- 220.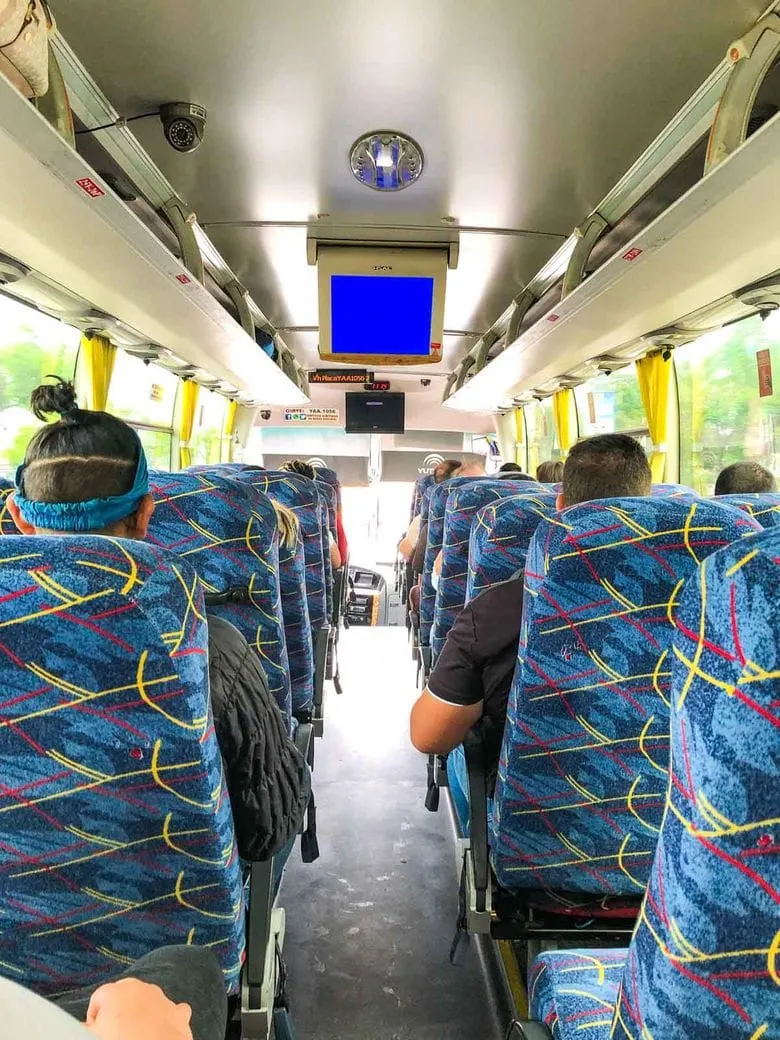 Purchase your ticket to Olon for around $6 and then make your way to the bus slip number on your ticket and board. There will be quite a few people disembarking at Montanita, the stop just before Olon. They will park the bus at Olon's bus station, which is here.
Getting around Olon is very easy; the entire town is walkable. Should you want to head to Montanita for the day, hop on the green bus that goes back and forth for $.50 one-way or take a taxi for $1.50 one way. It costs the same to get to Tia's, which is the biggest supermarket between the two towns.
What's There to Do in Olon, Ecuador
Honestly, I can't lie; there's not much to do in town as I've mentioned. It's not really why people come to Olon anyway; there isn't a list of cool things to do in Olon, aside from learning Spanish and surfing. From Olon, there are some cool day trips, and I'll talk about them below.
Montanita is the party town that's only a 10-minute bus ride away from Olon. There's also plenty of shopping and more restaurants to grab a bite to eat there as well.
You can head up to the Olon Viewpoint, on the cliff to the left if you're looking at the beach. Otherwise, sit back, relax, surf, eat and just chill in Olon!
RELATED: Things to Do in Ecuador: An Adventurous 7-Day Itinerary
Surf & Spanish School in Olon
The best, most popular, and most worth it thing to do in Olon was to take Spanish and/or surf lessons!
Olon was precisely what I wanted in a place that I was going to call "home" for almost two months, and it happened to have two things I was very interested in learning. I was thrilled! After Garrett did some research and stumbled upon our friend's blog that mentioned Outdoor Ecuador as a cool place to do surf and Spanish lessons, we just went for it.
Outdoor Ecuador was actually my favorite part of Olon all together! I was here pretty much every day taking Spanish classes with Manolo or Karen, surfing every day with Luis, and randomly chatting it up with Yvonne with my ever-so-slightly better Spanish than the day before.
We made friends here quickly, there's a family vibe, and since you're hanging out learning with your teacher or other surf/Spanish mates, you feel at home right away. You get to Olon and have a mini-community within a few days, and this is what made me fall in love with the place.
They even organize family dinner night or some other fun activity like soccer on the beach for those part of the school.
Outdoor Ecuador—Spanish
Aside from having cool people around you, obviously, the Spanish and surf lessons are the main deal here. I loved being able to come into class every day and just chat up with either Karen or Manolo and my two classmates in Spanish! Sure I needed some random vocabulary help from the teacher or to look back at my notes, but you're talking in Spanish from day one.
We had SO much fun in class, and it was the highlight of my day. You get a lot out of the classes and move quickly so you can get the basics down fast and use them during your time in town.
Outdoor Ecuador—Surf
And the surf? You better come prepared because Luis will push you in the best way possible. He was throwing me into some waves that I was absolutely terrified of, but by the end of my time with him, I actually got pretty comfortable! I'm kind of scared of surfing and the ocean, believe it or not, but he helped me surf and get more confident out in the water.
I was surfing green walls of water in no time with his direction. Did I become a pro? Was I ripping huge waves? Absolutely not, but I learned a lot and had so much fun. I wouldn't have had the courage to surf most of the waves without a push (literally) from Luis.
I will never forget him yelling, "rema, rema!" (paddle, paddle) to me every day for weeks. My 'rema' sure got better quickly! Oh, and yes, you will get to practice even more Spanish out in the water since Luis will explain a lot in Spanish to challenge you (but will translate if needed).
Before leaving Olon and Outdoor Ecuador, I knew I'd be back again one day. I was SO sad to leave.
If you do end up here, please tell them hi and that I sent you!
UPDATE: I took classes online with Karen for nearly a year and went back and visited for more in-person Spanish lessons and surf lessons!
(PS – NONE of this is sponsored, I genuinely loved this spot!)
RELATED: The Essential Beach Packing List (+ Fun Items and Tips!)
What's Up in Montanita?
I like visiting Montanita for the day, but it's otherwise not really my vibe! Montanita is touted as the party town of Ecuador, and if you don't know me, let me tell you, I'm the opposite of a partier.
With that said, Montanita was a cool spot to visit from Olon, to go shopping, have some drinks, and even get some work done. It's also where the main supermarket, Tia's, is.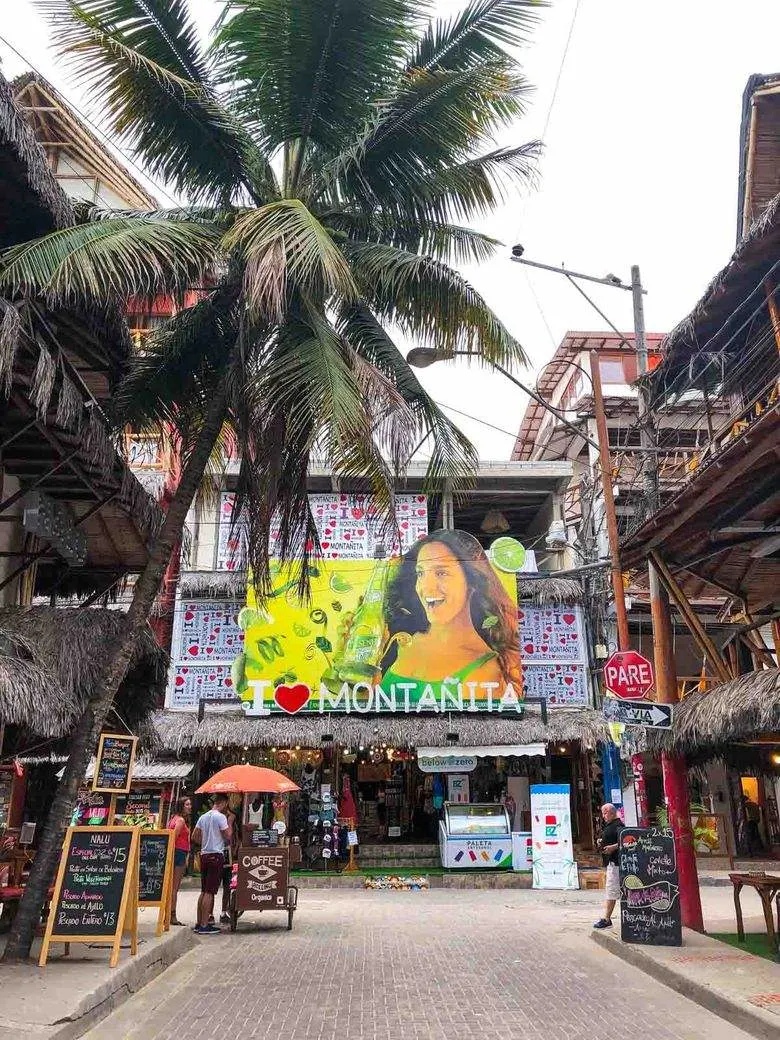 Salinas is a popular hotel that has a co-working hub in it, and we went in here and there to get some work done for the day and then stayed for a beer and a bite to eat. We didn't dare stay out too late because anything after 9 or 10 pm in Montanita is not for us. If you're just getting started at 10 pm and enjoy clubs and bars, this will be your happy place!
My favorite area of Montanita was actually The Point. This is all the way down to the right, towards Olon, if you're looking at Montanita Beach. This area has a better mood, in my opinion. It has some cool bars, and restaurants and things aren't so hectic. The beach tends to be less crowded on this end as well.
READ MORE: Your Guide to Montanita, Ecuador—A Party and Surf Mecca
What to Eat in Olon
We cooked a lot but we did go out a couple of times a week too, here's what we loved.
Marea & Nettuno – Both spots have amazing pizza.
Olon Expresso – The best coffee shop in town, we bought his coffee for our house during our time here too.
South Indian – Some damn good Indian food made by Indians. They are SO sweet and are no secret, so try coming a little early for dinner or head there for lunch.
Roadhouse – Specials, burgers, different homemade beers, it's a popular tourist spot.
Sweet and Poke – Fresh AF poke bowls and incredible desserts (French owner!)
Entremasas – Literally the only real bread in town and it's really good.
Momo's – Expensive but INCREDIBLE top-notch food. The fanciest place in town.
Any of the restaurants on the main beach – They are pretty much all the same, and I ate almost every single one – they are SO GOOD and serve up nice fresh seafood.
Recetas de la Abuela – They are barely on Google, and their menu doesn't look like much, but ANYTHING you order will be so good. They actually cook with love and will befriend you immediately as well.
Pajaritos – All the locals eat here. Fresh fish and seafood with a couple of side items for a few bucks? Sign me up!
Things to Know About Olon:
There's no ATM here, so you'll want to grab some cash before heading over.
Tia's is the closest proper grocery store that also has the closest ATM. It's located just before Montanita. You can take the bus for$.50 or a taxi for $1.50 to get here.
For quick groceries, you'll find enough in town. The little shops are all along the main road and there are several to choose from.
Jellyfish are sometimes here, but luckily, they aren't too bad. I got stung a few times, but it wasn't anything terrible and mostly just itched for a couple of hours and that's it.
This is a sleepy town, and if you want to do any partying, you'll need to head down to Montanita.
Olon is totally walkable so don't worry about how to get around.
Where to Stay in Olon
The Sea Garden House
We LOVED this hotel. Initially, it was a tiny bit more than we wanted to spend for a room, but it ended up being so worth it. The staff is sweet, their breakfasts each morning were delicious, and the property is one of the only spots on the beach—You just can't beat it.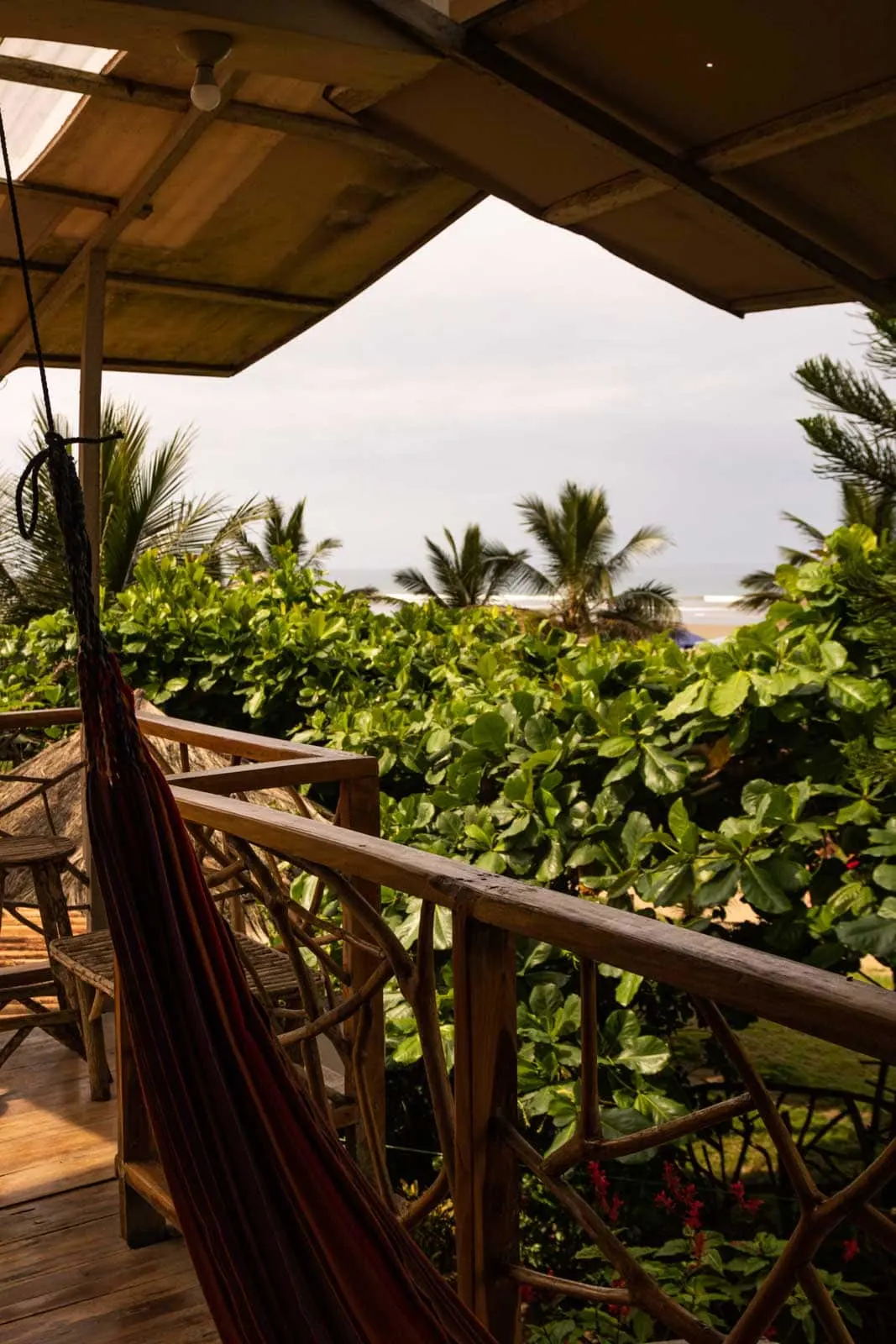 Aside from all of that, they made excellent food on-site, so you didn't even need to go out if you were hungry. They often have freshly caught seafood come in for the day too and would prepared specials for anyone who requested.
La Casa de Lili
This cute and colourful hotel is just a few minutes' walk from Olon beach, with rooms all built around a central garden. Rooms all have a small patio at the front where you can relax after a long day in a private hammock. If you're on a budget, there's a common kitchen for you to make your own meals.
La Mariposa Hotel
The bamboo-clad Mariposa is ideal for a calm and relaxing stay, but still conveniently located in the center of Olon village and just a minute away from the beach. Grab yourself an upper floor room at the front, you'll wake up to stellar sea views every morning. For keeping connected there's fiber optic wifi throughout the entire property.
Rincon d'Olon Boutique Hotel
If you're after a few more amenities, opt for the Rincon d'Olon Boutique Hotel. It features a swimming pool for the days when you want a change from the beach, and a rooftop terrace for chilling out.
The hotel features a range of rooms from standard doubles to studios, but regardless of which one you choose, you can enjoy a delicious buffet breakfast every morning.
Day Trips From Olon
Ayampe – It's like Olon, except even smaller! Tiny town and surf vibes.
Isla De La Plata – This is the "Poor Man's Galapagos" where you can still spot incredible birdlife, turtles, vibrant fish, and even blue-footed boobies on an easy and much cheaper day trip from Puerto Lopez.
Salango – Visit the beautiful beach or head to Salango Island for a day trip.
La Entrada – We would sometimes surf here, bring your board here for a change of scenery or just come out to enjoy the beach and its famous little bakery.
Playa de Los Frailes – Three beautiful beaches and a short hike to enjoy here.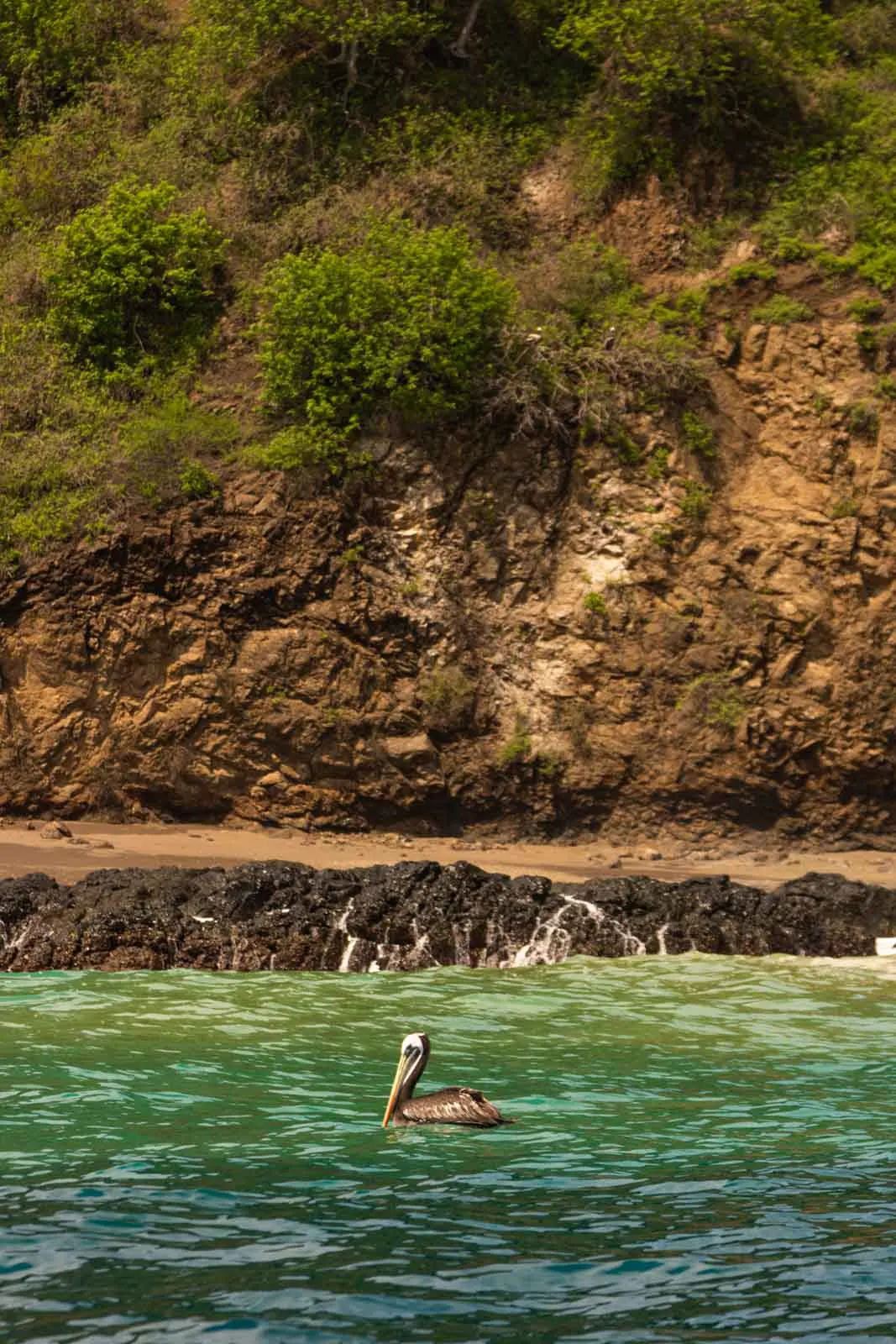 RELATED: Your Mini Guide to Ayampe, Ecuador
Best Time to Go to Olon, Ecuador
The best time to surf, which is likely why you're coming here to begin with, is December through May. This is also, no surprise, Olon's peak season. The reason it's best to come during this time is that the north swells coming in are perfect for good waves.
This is Olon's "winter," and it usually rains at night and stops during the day. The days are hot and humid; however, there's often an overcast which certainly helps prevent you from scorching in the sun all day. speaking of which, overcast or not, use sunscreen! Don't forget the equator is RIGHT HERE.
I forgot to put sunscreen on the back of my legs, went out surfing on a sunny day for a bit over an hour, and I was burnt to a crisp for an entire week. It was hands down, the worst burn of my life.
From June through November, it rains a bit more, and the water gets a bit chillier with a current coming in from the south making for a choppier ride.
You can take Spanish and surf lessons year-round here. The waves just my not be as consistent if you come out of the peak season, and some shops and restaurants do close during these months.
I hope this helped you decide if Olon, Ecuador is for you!
What are you looking forward to doing when you visit Olon, Ecuador? Let me know in the comments!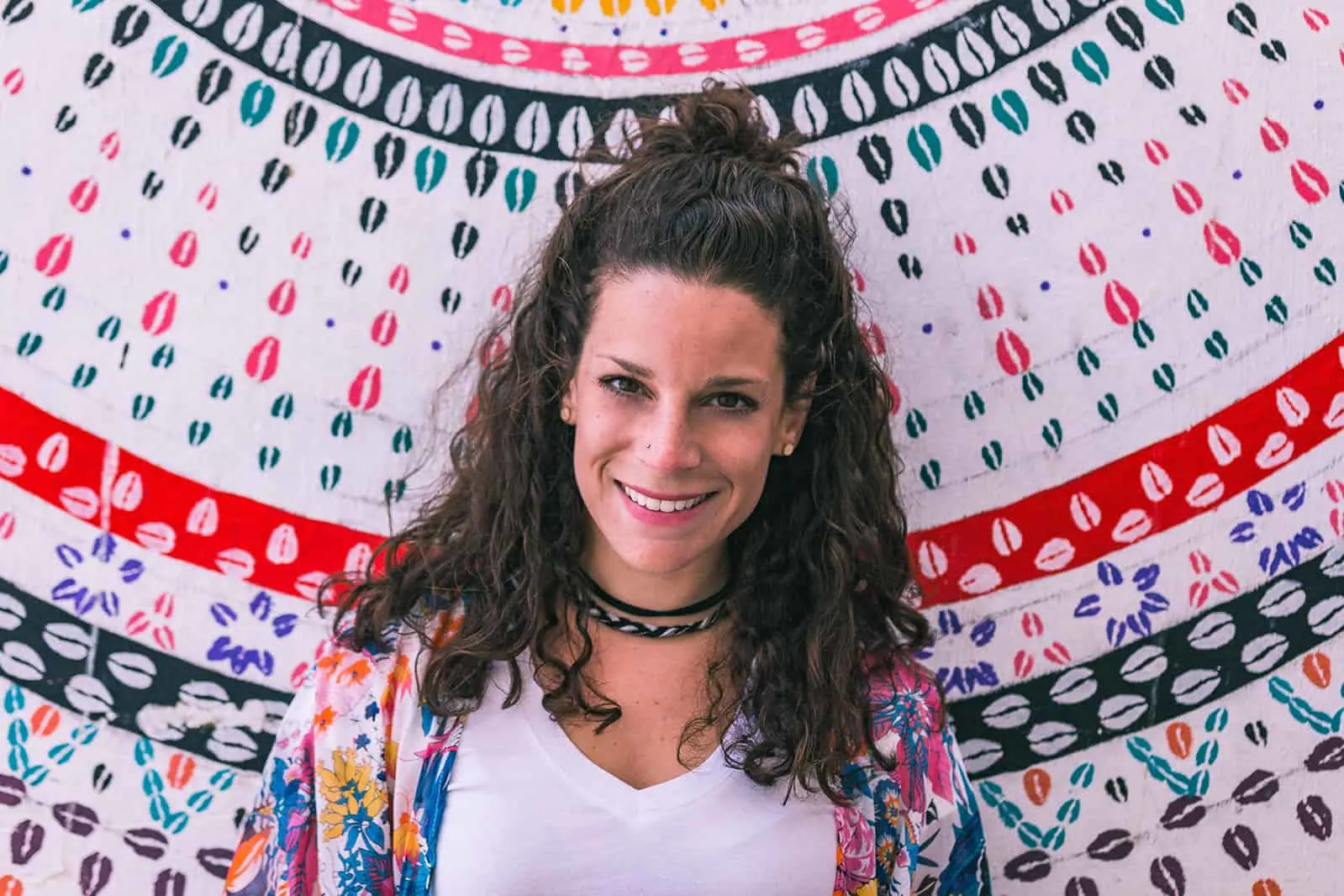 Nina Ragusa is an adventurer, messy bun master, breakfast fan, and full-time travel blogger. She's been abroad since 2011 and blogging on Where in the World is Nina? for nearly as long. Nina helps people like you move around the world while making money. She loves talking about how to work abroad and online to travel longer!