Perhaps one of the most popular questions anyone who travels gets is, "is it safe?"
Everyone's first thought is that travel is scary, and you're more susceptible to crimes when you're abroad. But the reality is, you feel safer at home, so you THINK it's safer. More often than not, the place you're traveling to is just as safe, if not safer, than where you come from!
Most of the world is safe in relative terms; however, as a tourist, you are more likely to get caught off guard, and therefore make yourself susceptible to falling in traps or getting scammed. You're usually fine, and it's often the wallet that gets hurt.
However, armed with my extensive safety tips for travel below, you'll skate through your voyages unscathed! I've been traveling for nearly nine years at the time of writing, and I know these tips will work for you!
Don't lose this! Click to pin it now.
Travel Safety Tips—No Matter Where In The World You're Going
---
Travel Safety Tips for Dealing With Money
Alert your bank and credit card company – It is always wise to alert your bank account before you travel. All you need to do is let them know what countries you are likely to be visiting and roughly how long you are going to be away. This way, if they see transactions being made abroad, they are much less likely to freeze your card and leave you without any funds.
Be aware when using an ATM – ATMs are notorious for inviting theft. It is also where opportunists go to gather personal information from unsuspecting travelers. Don't be afraid of using ATMs as they are a very convenient way to get money abroad, but as a quick travel safety tip, always cover the numbers when you enter your pin and make sure the person behind you is not standing too close.
Be careful what ATM you use – ATM fraud is one of the oldest tricks in the book. Some shady looking ATM machines may have been rigged to steal customer information, so try only to use those that are at established branches and banks. It is even better if you can use the machines that are located inside; as this way, there will be more cameras to help protect you, and they are much less likely to have been tampered with.
Carry small amounts of money – Cheeky ATM fees may make it feel tempting to take out a lot of money in one transaction, but the more you carry with you, the more you have to lose. One of the best travel safety tips is to simply take smaller amounts around with you when you are on your travels. There are cards out there that reimburse your ATM fees, so this may be worth looking into.
*For Americans, get a Charles Schwab account. You won't be charged any fees by them, and they reimburse you for ATM fees. This means you can take out money as many times as you want without it costing you a dime.
Invest in a money belt – Money belts have been built with the traveler in mind. They are not for everyone but are a good way of carrying around your cash safely. You could also look into other safety accessories such as a scarf with a hidden pocket.
Put your money in more than one place – In countries with a high crime rate, a good travel safety tip is to hide your money in all sorts of different places. That way, if one of your hiding spots gets raided, you still have some cash to fall back on. You can buy all kinds of items of clothing that are good for this. You should also try to avoid flashing your cash as much as possible.
Always carry at least two cards from different banks – Some banks will block your card if they see it being used abroad, and the last thing you want this to be stranded in a new country with no means of access to money.
Travel Safety Tips for Avoiding Scams
Stay away from desperate – If you see someone begging or acting desperate, your first instinct is to be kind to them, be it booking a tour through them, getting in their taxi, or eating at their restaurant. Chances are; however, it is just a trick to get you to spend money with them.
Be wary of transport – Many scams abroad happen with transportation. Some common ones include the broken taxi meter scams or if the meter has been rigged to run faster than usual. Although it is impossible to avoid scams entirely, it is best to organize your ground transportation ahead of time, if possible. I also read up on how much it should cost to get from A to B to get a base price in my head.
Don't get distracted – Scammers will often try to distract you before they rob you. This can be in many different ways, such as a child beggar or someone accidentally spilling something on you while someone else slips your wallet out of your bag.
Politely ignore people if you are approached – Of course, not everyone who wants to speak to you will try to scam you, but this is the best way to avoid being ripped off. If you need something, you can always go and find it yourself from a trusted source.
Transport Travel Safety Tips
Don't use your phone when walking – It is all too easy to be on your phone when walking down the street, but one of the biggest travel safety tips is always to be aware of your surroundings. If you are concentrating on your phone, then you definitely will not be mindful of what is going on around you. Your phone is like a beacon to thieves, and it is all too easy for them to grab it and run away, leaving you without a form of communication.
Book a taxi or use Uber – If you get in a random taxi, you have no idea who you will be getting in the car with. Chances are it will be fine, but it is often not worth taking the risk. If you book using a respectable company, then there should be no problem retracing your steps.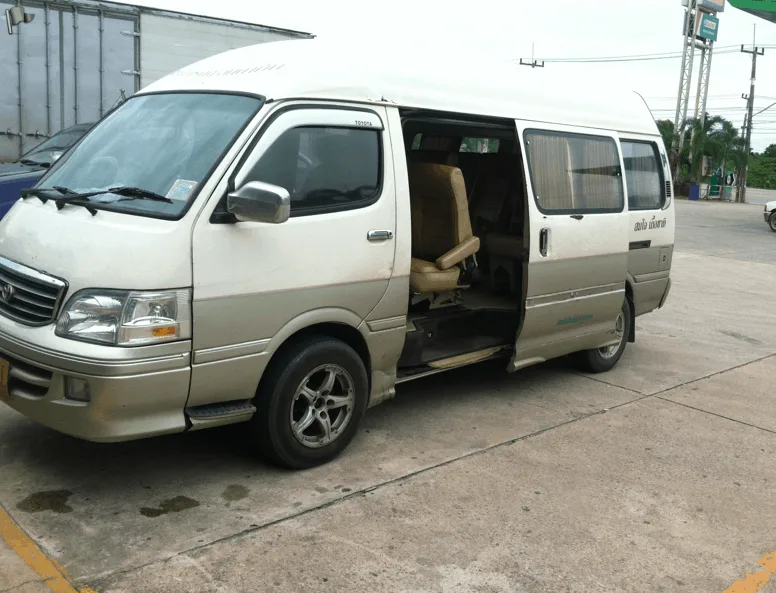 Buy tickets from the source – Try and buy train or bus tickets either physically from a train or bus station, or from a secure website that doesn't go through a third party. A general travel safety tip is to be wary of agencies that seem to have super cheap prices, as you never know how legit they may be. You could always as your hostel or hotel for help.
Don't be afraid to pay a little extra – Traveling on a budget is fine, but sometimes it is worth paying that little extra for travel or service if it is going to allow you to enjoy the experience stress-free. Knowing you have a reputable driver can make your trip a lot more enjoyable and safer.
Try not to fall asleep on public transport – As tempting as it may be to party all night and then fall asleep when on the move, this is when you can be at your most vulnerable, especially if you're on your own. If you need to get a little shuteye, make sure all your belongings are secure. Night buses around the world are rife with thieves.
Prepay can be best – If taking a taxi or tuk-tuk, it is always best to agree on a price before you set off. There are so many taxi scams out there that are used to get a little extra money out of you if you have not already agreed and paid the price.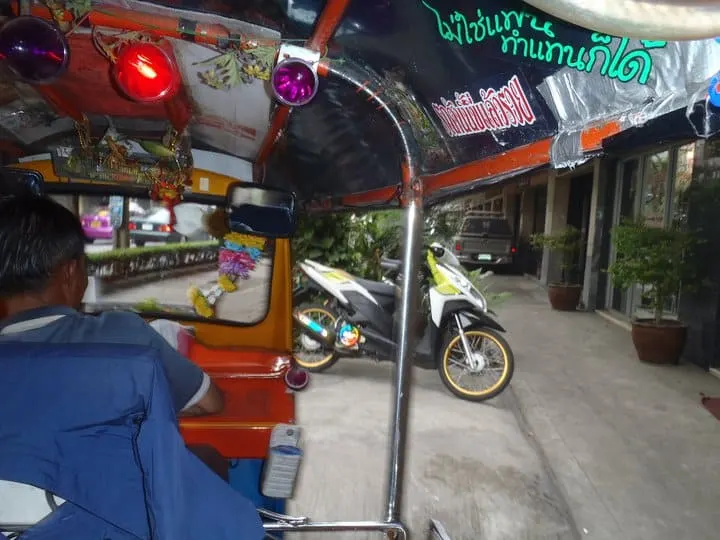 Photo and video a rental vehicle – If hiring a bike or car when abroad, be sure to take photographs of every inch of the vehicle before you set off. One of the most common scams out there is the company informing you that the vehicle is damaged when you bring it back, so you'll have to pay or lose your deposit. You could also bring the person you are renting from out with you to do a scan of the vehicle before setting off. These types of travel safety tips are often forgotten but can save you a hefty fine.
Don't hand over your passport – Some rental agencies may ask to keep hold of your passport as a form of deposit, but you don't want to do this. There are plenty of other things you can leave as a deposit. Giving away your passport can leave you vulnerable to getting your identity stolen, or never getting your passport back. While this is a popular request and a must in some cases, try avoiding it.
Don't stop – If someone is trying to wave you down on the side of the road telling you you have a flat tire, don't stop. If you had a flat tire, you would know about it. It is a common scam where someone will pretend to be looking at your tire while the other steals your luggage.
Wear a helmet – If you rent a motorbike, then an essential travel safety tip is to actually wear it. Such a simple tip yet so many people ride around without a helmet. Even if you are a safe driver, it doesn't mean that other people are as well, and this is where accidents can happen.
Take the taxi number – When getting in a taxi, especially when you are on your own, it doesn't hurt to take a note of the taxi's unique number. Not only is this good in terms of safety, but if you leave something in the taxi, it will be much easier for you to find it again.
Be wary of using Uber – When using Uber or a similar service, make sure you double-check that the license plate matches that on the app. Fake Uber drivers are everywhere, and they can hang around outside hotspots like nightclubs or train stations. Don't offer your name right away; ask them who they are there to pick up.
Health and Safety Travel Tips
Carry a first aid kit – If you are traveling to some of the more remote places, a first aid kit might not always be available. Try to always take a small first aid kit with you just in case an accident happens when you are on the road. Your pack could contain things like bandaids, bandages, antiseptic creams, and pain killers.
Watch your drinks – No matter where you are or who you are with, always watch your drinks and never leave them unattended. If someone offers you a drink, make sure you watch it being poured to ensure it's not been spiked.
Know what to eat and drink – The last thing you want when out and about in another country is food poisoning. In the best-case scenario, you'll be ill for a few days, but food poisoning can be dangerous and can leave you severely dehydrated and sometimes even hospitalized. Be aware of what you are eating and drinking at all times. It's also recommended that you bring a way to purify your water, such as a steri-pen (to help cut down on plastic waste). When it comes to street food, try to find the places where the locals eat and make sure it's hot and fresh/at least, reheated.
Traveling with an allergy – Those traveling with an allergy should make an effort to learn this critical diet information in the local language. You could also pick up a translation card on the web for this sort of thing.
See a doctor – If you are going to a more remote place, always speak to a doctor before you travel. There may be a vaccination you need to go to certain countries, or they may suggest you take certain precautions such as malaria tablets.
Hostel Travel Safety Tips
Use the lockers – Lockers are there for a reason, and no matter how much you feel as though you know and trust those you are staying with, you should always use the locker, even if you are in a private room. You'll hear these sorts of travel safety tips all the time, but they shouldn't be ignored.
Gender-specific rooms – This depends entirely on the individual, but as a woman, many people feel safer staying in a women-only hostel, or at least a women-only room. These are shared rooms which men are not allowed in or to book at any time.
Bring your padlock – A great way to save money and ensure your belongings will be even safer is to bring your padlock with you. Some hostels may offer a padlock for free for the lockers, while others will charge, which leads to many people just leaving their belonging out in their dorm. If you bring your own padlock, you'll literally be the only one with a key, so staff can't sneak in.
TIP: Get a padlock with a code rather than a key. If you lose the key you'll be charged money for them having to break into it.
Use all locks available – So many people ignore the deadbolt in a hotel room, but it is one of the best types of locks out there. You should also think about using the room safe if there is one, or investing in an alarm that you can use on your hotel room door.
Travel Safety Tips for Your Belongings
Keep an eye on your belongings – Just turning your eye away for a few seconds is enough of an opportunity for someone to nab your belongings. If you are not holding it, then at least make sure that it is in eyesight.
Be aware in crowds – A pickpocket is most likely to strike when you are in a crowd as they are less likely to be noticed. They may simply bump into you and grab something without you even realizing. Some travel safety tips to keep in mind when in a crowd, is to keep your hands in your pockets with your belongings, and never use a bag that can't be zipped or fastened. Your back pocket is the easiest target. Using anti-theft bags are the most recommended.
Leave the expensive items at home – It is never a good idea to show off your wealth, but especially if you're going to a poorer country. If you're walking around a developing country with flashy jewelry or a designer handbag, it may encourage vendors to try and charge you more money for something.
Carry your backpack on your front – You may not look like the coolest person in the world, but you'll avoid having your bag rifled through. This tactic should be used in crowds.
Don't use your back pockets – Try to avoid using your back pockets to keep your valuables in. Slipping something out of a back pocket is so much easier for a pickpocket to achieve than if they are carried elsewhere. It is very convenient for them as not only will your back be turned, but chances are you won't even feel them doing it.
Keep your passport safe – Your passport is one of the most important things you own while traveling, so it is vital that you don't lose it. It will take a lot of time and money to get a new one, and in some countries, this is quite difficult. It's a good idea to make a simple copy of the document as if it does get lost; this will help get a replacement and could help you identify yourself. You could store this in your email, for example, or you and a friend could both give each other a digital copy of it.
Keep your belongings close when out and about – If you have a handbag, make sure it is secure across your body and is always closed. When you sit down for a meal, don't put the bag on the back of your hair; if possible, keep it on your lap. If you have to put it down, put it between your feet. You could even step on the strap to make it extra secure.
Spread your valuables around – The more you spread all your valuables around, the less likely you are to lose all your belongings if you are robbed. Your valuables could be things like your wallet, cash, bank cards, electronics, and passports.
Invest in a good backpack – Your backpack will be your best friend for your adventure. Your whole life will likely be stored in one little bag for the entirety of your trip, so the last thing you want is it breaking or getting broken in to. It should be firm and withstand both the elements and invaders. Things to look out for include making sure the zippers are secure or can be locked, see if there are hidden pockets, check the material is resistant to attacks, and some are even listed as theft-proof.
RELATED: Best Anti Theft Backpacks, Bags, and Purses + Tips for Keeping Your Stuff Safe!
General Travel Safety Tips
Arrive before dark -The first time you arrive in a hotel or city, it is best to do so before dark. This will give you the chance to get familiar with the area and immediate surroundings before going to bed.
Get travel insurance – This is one of the most important tips out there when it comes to staying safe abroad. If you don't have travel insurance and something happens, such as your belongings are lost or stolen, your flight is canceled, or you get ill or hurt yourself, you will not be covered. You may end up having to lay our literally thousands of dollars for medical cover, and that is thousands you may not have.
Share your insurance details with a loved one – In an emergency, it may be difficult for you to share or access your travel insurance details. Provide your insurance details to someone you are not traveling with so they can help you arrange care if you need it.
Drink responsibly – We all like a few drinks now and again, but having a lot of alcohol can make you vulnerable. Being drunk can make you appear weaker to those who potentially want to harm or steal from you; it can make you do stupid things and you are much more likely to get lost.
RELATED: I Traveled the World for 4 Years Without Travel Insurance: Do You Really Need It?
Know the emergency number – Everyone should know this travel safety tip. The emergency number in each country is different, so make sure you know the number to call for help when you are in an emergency. A quick Google search before you enter the country will do the trick, and jot it down and keep it with you just in case.
Learn how to ask for help – You can't learn the language of every country that you are visiting, so if you only learn one phrase, make it how to ask for help. This can be useful in a vast range of situations, such as if you are lost, if you are hurt, or if you find yourself in a dangerous situation.
Use the cloud – This is one of the most important things you can do before your trip. Take photos or scan all your relevant documents and then upload them to the cloud, this will make them easily accessible online even if you don't have them with you. These could include things like credit cards, your passport, travel insurance, vaccination records, and receipts of valuables, which you will need if you need to make a claim your insurance.
Know your limits – Traveling is the one time in your life where you are most likely to push yourself out of your comfort zone and try new things, but it is also essential to know your limits. If you don't feel comfortable on a motorbike or jumping off a cliff into the sea, then don't feel pressured into doing it, even if everyone else is. It is these things that could lead to accidents and possibly the end of your travel journey.
Research your destination – More often than not, a city or area will have specific cons used, so the more aware you are of these, the better. It is also worth researching the average price of things and different customs, as imagine how much you could be taken advantage of if you don't know the currency or the average price of certain items.
Research areas – Most cities across the globe will have their good areas and their bad areas. Make sure you do your research before booking any form of accommodation, as you don't want to end up in an area that is considered unsafe, even though it is likely to be the cheaper option.
Book reliable tours – Although it can be tempting to go with someone on the street who is offering tours at extremely cheap rates, it can be challenging to know if they are legit. It is better to book with a well-known company, through a travel agency or your hotel, so at least you know that your tour will be reliable.
On that same note, something booking online is beneficial. You can use a card to pay and you get a receipt. Many small or less developed countries only deal with cash and sometimes asking for a receipt is a feat. You can use sites like Viator, Get Your Guide or Klook for reliable tour operators.
Avoid offensive behavior – What is a normal behavior in your own country may be considered offensive in another. Make sure you do your research about what is acceptable and what is not so that you avoid provoking people by accident, such as what you should or should not be wearing. Even a hand gesture could mean something different in another country.
Here's an embarrassing story on how my foot offended my entire school in Thailand! Oops.
Know where you are going – Having a destination in mind will stop you from being an easy target, however, sometimes it is nice to simply look round a city and explore without a goal in mind. In this case, at least look like you know where you are going.
Go on a walking tour – Not only is a walking tour a great way to familiarise yourself with a new city, but the tour guide will almost always give you safety tips. The bigger cities usually have free ones, which is good if you are traveling on a budget.
Travel with people – You should always try to travel with at least one other person, but really, the more, the better. You'll have more eyes, more options, and more overall awareness of your surroundings. A larger group will also be more intimidating to a potential assailant. This isn't to say don't solo travel! I did for years but I often found others to join when doing activities. It's easier than you think.
Don't be scared of saying no – As a foreigner, you are likely to stick out, no matter how hard you try to blend in and what sort of travel safety tips you listen to. Scammers will be able to spot you from a mile off and try to entice you into doing different things using every trick in the book. If your guts tell you to say no, then that's what you should do.
Dress right – To prevent harassment, it is always wise to know how to dress in different countries. For example, in some countries, it is considered disrespectful to have your shoulders or ankles on show, especially if you are visiting a religious site.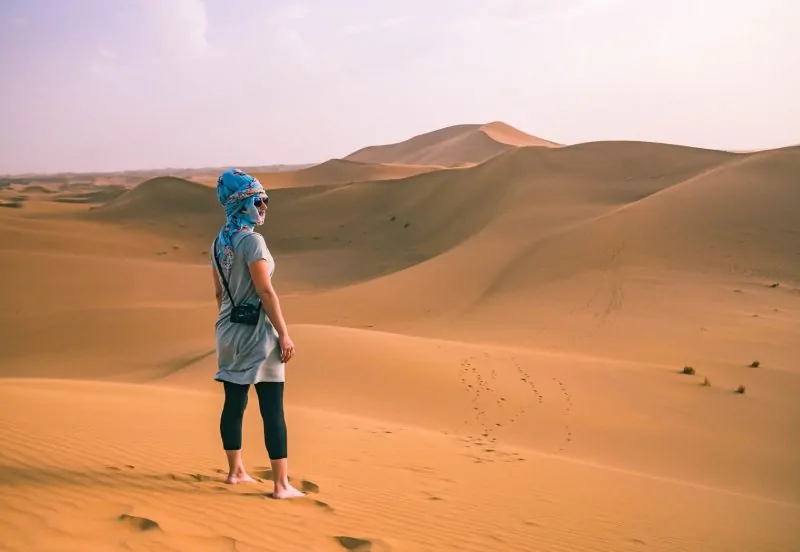 Always let people know where you are – It may seem more adventurous and cool just to head out into the wild without telling anyone your plans, but it is also pretty stupid. If you are going on a trek, let someone know your route, and when you are planning on being back. Technology today makes it easy for us to check in regularly, so there is no reason for you not to be taking advantage of this. There are even apps out there that can automatically track your travels, which can help give a loved one some peace of mind.
Blend in and act local – This is one of the best safety tips as it is so simple, yet it is very effective. People are less likely to bother you if you don't act like a tourist. Sometimes this can be difficult, but just being culturally sensitive can help you to blend in just enough. Even if you have no idea which direction to head in, try and look like you know where you are going.
Know about animal dangers – Have quick research if there are any dangerous animals or insects in the county you are traveling to, as this way, you'll know what to look out for.
Digital Travel Safety Tips
Back up your data – When you are traveling, back up all your vital data. That way, if your laptop gets stolen, you'll still be able to get hold of your important information.
Use a VPN – When it comes to using an unknown WiFi when abroad, which you'll likely have to do regularly, use a VPN. VPN stands for Virtual Private Network and can help you hide your network activity and data from other people. This should be used for tasks such as online banking or anything to do with money. I use ExpressVPN. In addition to safety, some countries block certain networks. Like China blocks Facebook. You'll need a VPN to circumnavigate their network blocks.
Encrypt your device – Your phone is likely to always be logged in to your email, social media, apps and more, so if your phone gets stolen, the thief will have access to all of this information, as well as saved passwords, contact details, web history and more. The best way to protect yourself is to use encryption, and how you do it will depend on your device, but it is something that should be looked into.
Avoid airport wifi – Sure, use airport wifi to browse the web or scroll through social media, but avoid accessing any personal info or financial info when using airport wifi. It is all too easy for your details to be stolen. It is not just at the airport, wifi in hotels and cafes can also be untrustworthy, so just be careful with what you access while you are connected. If you have a VPN, you'll be safe to access any of these items anywhere.
Log out – Some places, such as Airbnbs, offer the option to log in to pre-installed apps such as Netflix; just make sure you log out after use; otherwise, other guests will have access to your details.
Password protect your device – This is a pretty obvious one, but always ensure your phone, laptops, and tablets are password protected with a strong password.
Solo Travel Safety Tips
Have a backup – It is worth having a back up for everything in life, but especially if you are a solo traveler, as you don't have a travel partner for support. This applies to things like having a secondary hotel or hostel option, downloading offline maps in case you don't have any Wi-Fi and having screenshots of your hotel on your phone in case the taxi driver doesn't speak English. These little things will help give you peace of mind.
Stay in the center – There are so many perks to staying in the center of a town that goes further than being close to all the main attractions. City centers are better lit; there are more people around, more taxis to catch. If you can't afford the center, at least do your research to find the safer outskirts.
Say no – As a female solo traveler, it is almost unavoidable to get approached at one point or another. Just remember if an offer that someone is giving you sounds too good, then it probably is. Don't say yes to people offering you lifts home, or wanting to take you into shady looking shops and bars. If you would not say yes to these things while at home, why would you while traveling?
Cross bag – A classic travel safety tip when carrying a bag is to just have it across your body rather than over your shoulder, as this makes it a lot harder for thieves to snatch at it. Those that have a zipper are particularly effective at keeping people out. An "open" bag (aka one without a proper closure) is an invitation. Again, I'd encourage you to look into anti-theft bags, I use one 24/7 even at home.
Dress code – Make sure you are aware of what it is appropriate to wear in the country that you are in, as wearing the wrong things, especially as a solo woman, can get you unwanted attention. If you are unsure, then just carry a scarf around with you that you can throw over your shoulders or wrap around you if you feel you are getting stared at.
Walk with confidence – Even if you don't particularly feel it, walking with confidence is essential when you are on your own. If you look confused or lost, a few creeps out there might pick you out as an easy target. Just ensure your body is straight and tall and that you are taking in everything that is around you.
RELATED: Traveling the World Alone Tips: Solo Travel for Women
Night walking – If you are out alone at night, especially in an empty street, always walk in the middle of the road. This way, if someone wants to attack or steal from you, they will have to come right out into the middle of the street to do it, where they are most likely to be seen. Walking next to alleyway makes it easier for them to pull you in. You should also try and stick to the most well-lit places.
Talk to people – When traveling solo, you are never on your own for long. As well as seeing the world, part of the traveling experience is making friends along the way. You'll be surprised how many other people there are like you looking for someone to travel with; you just may have to make the first move. It can be much safer to travel as a couple, or even better in a group, not to mention a lot of fun.
Choose the right place – Some places are much safer for women solo travelers than others, so it may be worth doing some research before you head out and following the most well-trodden paths at first.
Wow, That Was a LOT!
Yeah, I know, that was a lot to take in. Just remember…
A lot of these are obvious; you may be rolling your eyes at some. But I can't tell you how many people go abroad and ignore all the obvious safety tips. They think being on vacation means they can't get hurt and nothing bad can happen. This is obviously FALSE. Don't have this attitude unless you have money to lose and don't mind getting hurt.
These are all general tips to take with you. Each country will have its own set of tips or scams you should look further into.
I know this was a lot, but it wasn't meant to scare anyone, just to prepare and notify. These are all things to keep in mind for your safety, and again, most will come naturally because they are obvious!
The best overall travel safety tip to remember – don't be stupid or disrespectful, and you'll probably be fine.
I hope you found these travel safety tips helpful, and you feel more confident in exploring the world. Do you have any tips that I didn't mention? Let me know in the comments below!
---
---
>>> READ MORE! <<<
Traveling the World Alone Tips: Solo Travel for Women
Best Anti Theft Backpacks, Bags, and Purses + Tips for Keeping Your Stuff Safe!
Popular Scams + Advice and Tips for the Philippines
I Traveled the World for 4 Years Without Travel Insurance: Do You Really Need It?
---
---
Don't lose this! Click to pin it now.