There's no room for error when deciding what to pack for Iceland…
If you don't pack the right items, you'll be terribly miserable and perhaps even turn into a meat popsicle, which I bet isn't on your list of things to experience while here. Your Iceland packing list needs are all sorted right here no matter what season you're coming in.
As a general rule, the season doesn't matter too much in Iceland as most times of the year, you'll experience all of them in a day or at the least, a week.
Iceland's weather is psychotic, summer is a relative term, and Iceland's favorite color is rain.
What you pack for Iceland is crucial as it certainly demands particular items. The term "layer" will become your BFF and your shoe choice will either bring you joy or tears. So get ready to make your 'what to pack for Iceland list' and check it twice, here's what you need to bring…
What to Wear in Iceland: Clothing and Shoes
---
Don't, not even for one second, think that you don't need proper gear for going to Iceland. This isn't a place to bring your cutesy boots that will be "good enough" for warmth but look super cute in pics.
No. Just no. It's a brutal country in terms of weather and terrain. You NEED proper clothing and footwear.
You don't need a lot, you can wear again and again (whatever, it's not like you'll be sweating very much), but you do need quality outdoor gear to survive comfortably in Iceland.
For reference, I visited in September which was an amazing time to visit and I got to experience the "middle" of the seasons. As in, it wasn't freezing yet but it wasn't warm at the slightest either. I've given you tons of options for your Iceland packing list no matter when you're visiting since most items are versatile or I've provided an option for the more extreme weather for you!
More posts to help on your Iceland trip:
Looking for a campervan? HINT: You should be! It's the best way to explore the country…
➡️ Search for your perfect campervan in Iceland
Resources for Your Trip:
1. Boots ( A MUST for Your Iceland Packing List)
Boots that are comfortable, lightweight, and water-resistant/proof is not an option, it's something you NEED. Don't think you can get by with just anything. You'll be sorely mistaken when you have frozen sopping toes.
Also, ankle support is a good idea too! The terrain and weather in Iceland is no joke and your feet will get the worst of it. I lived in these boots! They kept me comfy and dry.
2. Flip Flops
You may think you don't need them but I always travel with flip-flops no matter the destination and guess what? I used them. Not much, but I used them!
They are perfect for when you need to shower, who wants to put socks and boots on after a shower? And when you're leaving the van for a quick midnight pee, flip flops are what I threw on. This may not work if you're in a foot of snow though.
These are the flip flops I've been using for YEARS. They last forever, are quick-dry and weigh nothing.
3. A Good Quality Jacket
A versatile jacket that's preferably warm, a windbreaker, and a rain jacket IN ONE so you don't need multiples. This made packing and keeping warm MUCH easier, this Columbia jacket solved all my needs in Iceland. They interlock as well so when you take your jacket off, you don't need to peel two off, just the one. Wear them separately or together.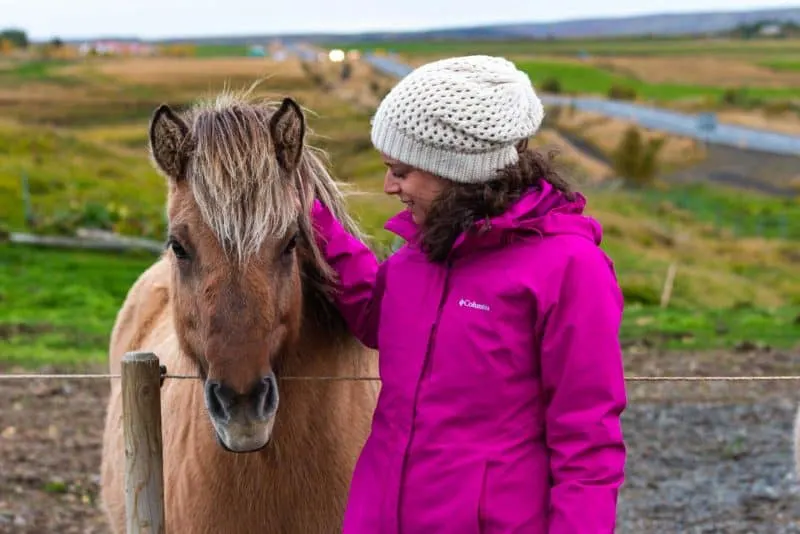 The picture of me with a cute Icelandic horse is the outer shell layer of the jacket and the next photo shows the inner puffy jacket layer.
Literally, this jacket saved my life… This Florida girl would be a permanent icicle in Iceland without it.
Bonus: Considering we were sleeping in the van, the puffy jacket made a nice addition to my pillow which needed an extra fluff.
4. A Vest
You may want a vest as another layer to keep your core warm instead of too many shirts or an extra sweater or jacket. A simple fleece-lined or down vest can go a long way in keeping you warm!
5. Thermal Gear
For your essentials on what to pack for Iceland, these will be your basics. You'll need these as your base layer so you're extra warm. You can get one top and one bottom and re-wear, them promise I won't tell, but considering you'll be wearing this pretty much every day, getting two of each may be a good idea.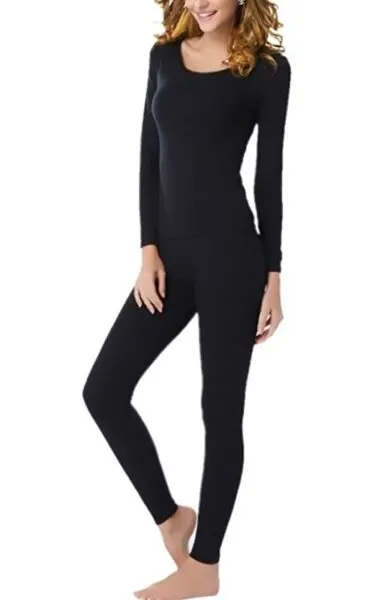 Make sure they are tight-fitting. When they are tight, they can keep you warmer. Also, you'll be able to more easily layer and even wear jeans over the thermal leggings.
Thermal leggings would be easier to wear jeans over, however, if you're on a tight budget and your Iceland packing list is too long, you could live with just fleece leggings (unless you're going in the height of winter!)
RELATED: Planning a Trip to Iceland in September + Iceland Tips & Costs
6. Jeans
You'll be fine in jeans… If you wear something underneath them! Don't rock up anywhere in Iceland with just jeans, you'll be cold. Depending on the time of year, you may get away with it but don't let this be your only bottom, you never know when the weather will turn.
Also, it's worth noting that jeans don't dry well. While Iceland's weather can be unpredictable, if it's really rainy outside, you won't want to wear jeans.
7. Fleece Leggings / Pants
This is, again, another non-option for deciding what to wear in Iceland. Getting away with regular leggings is just not going to happen-you'll freeze! I lived in these fleece leggings the entire time and it was the best thing on my Iceland packing list because my legs never got cold. I rotated the three I owned and if I was extra cold, I'd layer and wear two of them.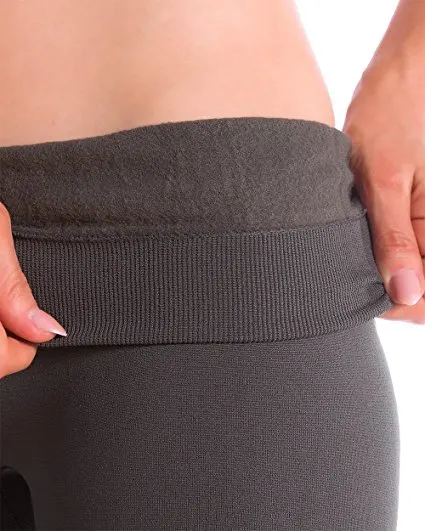 If you're here in the middle of winter, snow pants would be smart. For hiking long distances, hiking pants are a great option too but aren't the best for snowy conditions. Both of these bottoms will be water-resistant/waterproof.
The leggings are not waterproof, so you'll need one of each as Iceland is wet often. If you wear these leggings and get caught in the rain, it could be pretty miserable.
Check Price: Leggings | Snow Pants | Hiking Pants
8. Swimsuit and Sarong
Don't forget a swimsuit and a sarong for your Iceland packing list! There are wonderful opportunities to enjoy the geothermic waters and a sarong will be used for a towel then, or after your showers (otherwise, you need to rent a towel in many places).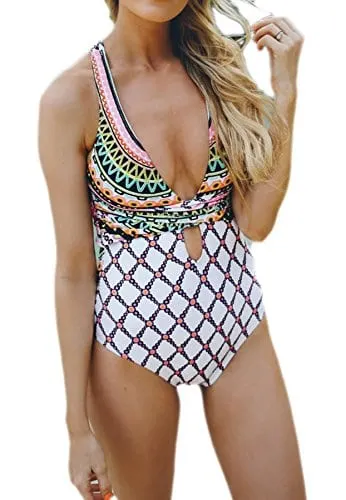 I can't stand bringing towels (even the "quick dry" microfiber ones) as they take up more room and get stinky (and are also often small!)
Check Price: Swimsuit | Sarong
9. Shorts and Skirts?
I know, weird, why would I put this on a list of what to wear in Iceland? Well, don't forget, I live out of a bag. My options are limited. I need to pack for other places too! So while these two items were taking up space in my bag, I made sure I put them to use.
Throw your leggings under them and you're good to go. This way you can also make use of shorter t-shirts that aren't long enough to wear with just leggings.
Obvious Other Items to Pack for Iceland
Of course, everything else you'd bring is quite regular and you may even have them in your closet. Grab a few long and short sleeve tees and even dresses that can accommodate a layer underneath and you can pair them with everything you see here.
The first rule about what to pack for Iceland: It must be layer-able. (it's also the second and third rule)
And the fourth rule: Make sure you're bringing a variety of things that can mix and match with each other so you're not bringing too much. There's no need to bring the dressy dresses if you're campervanning and road tripping the island. Staying in Reykjavik and partying? Sure, bring the dress.
Only hanging out around Reykjavik? Here are 17 day trips you can make from Reykjavik
What to Pack for Iceland: Accessories
---
10. Beanie and Socks
Keeping your head and feet warm are two things that you can't ignore. These will be the most important areas of your body to keep warm. I wore a knitted beanie although, a fleece-lined one would be another good choice.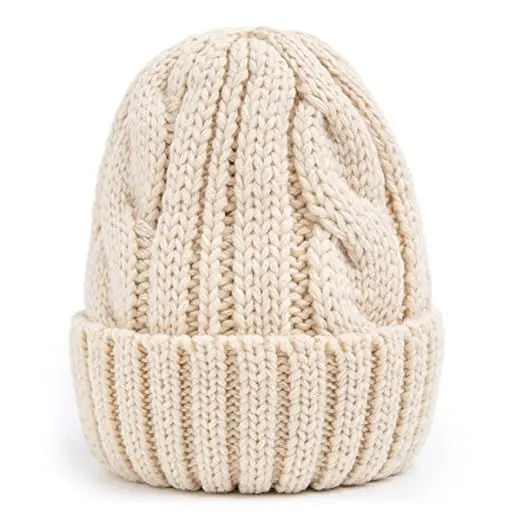 Wool socks will be the best socks to pack for Iceland. I chose Merino Wool socks as they are the best quality and really make all the difference! They keep you warm and have wicking fibers so your feet don't get smelly or damp no matter the conditions outside. Other socks won't be as warm and they will leave your feet sweaty (which means they will be cold too!)
11. Scarf and Gloves
These are the two I used. The cable knit scarf was perfect in two ways. I was kept warm and it gave me a pop of color and "style" to my outfits. I was desperate to look halfway cute but it's so hard when you need to bundle up! A colorful scarf can help that.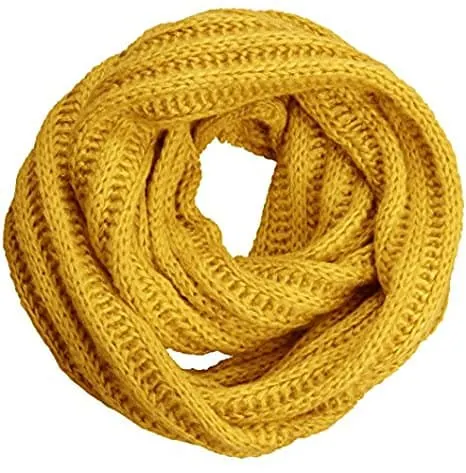 And these gloves were great, although I would say they wouldn't be warm enough if you're here in the height of winter. So make sure to choose mega warm ones if you're visiting in winter.
12. Water Bottle
Iceland has some of the best drinking water in the world! Don't buy water! Just fill up almost literally anywhere.
13. Sunscreen, Lotion, and Chapstick (A Must Pack for Iceland!)
Regardless of whether you're going in winter or summer, and if it's cold or not, if the sun is out, you have a chance of burning or increasing your chances of skin damage. Bring along a small sunscreen stick, at the least, because you'll just need it for your face as it's unlikely any other part of your body won't be covered!
On a similar note, bring lotion and chapstick. The wind is harsh and drying so you'll want to moisturize. My lips were like sandpaper some days! Don't forget about your skin when deciding what to pack for Iceland.
Check Price: Sunscreen | Chapstick
RELATED: Iceland Itinerary: 7 Days West Coast Best Coast Road Trip.
Packing for Iceland: What Bags to Bring
---
14. Foldable Bag
This bag can be used for so many things. I used it when we bought groceries so we didn't use plastic, I used it to throw stuff in when I needed to transport it like clothes to the shower or food to the shed to cook. Of course, you can use it as a day bag as well and it takes up almost no space when not in use.
15. Dry Bag
This bag is literally on every packing list or gear post I post. Always. And for an Iceland packing list? Yeah, this is a must. This dry bag will keep your stuff…dry!
And you'll need it in Iceland because everything gets wet here at some point or another. It's the best rainy day purse and great for bringing things to the thermal springs as well. I always recommend getting the 15L or larger. It can always be scrunched down if needed.
16. Backpack
OK we got what to wear for Iceland, now where to put it all? You should backpack in Iceland! I mean, do whatever you want, but if you're like me, you may want to just bring a backpack.
I came to Iceland with a suitcase. This is because I literally live out of a bag and I travel perpetually! But I had to leave my suitcase at the place we rented our van from (and shove everything I packed for Iceland randomly in the van) because there was NO way we were going to fit two humans and two hard suitcases with wheels in a tiny van.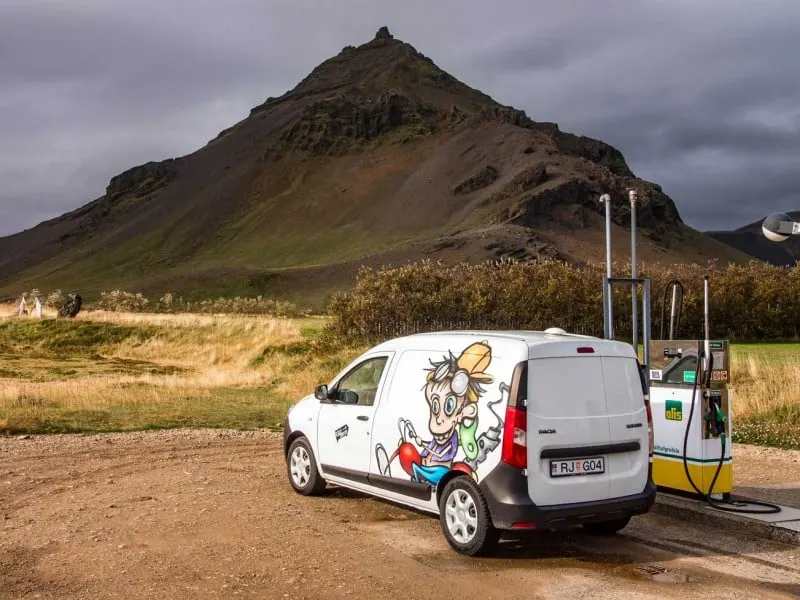 I'm suggesting a backpack because it will be a lot easier to move around and squish into places if you're road-tripping and living out of a van. Other situations? Well, I still think backpacks are easier!
If you're camping, this is obvious but even if you're staying in hotels, keep in mind, everything and everywhere is covered in gravel and depending on when you come, sometimes snow. So yeah, good luck with that rolly suitcase.
RELATED: Driving in Iceland: Tips, Finding a Cheap Campervan, and Campsites
Iceland Packing List: Electronics
---
17. External Power Battery
Bring an external battery no matter where in the world you're going. For Iceland, these came in handy when we needed to charge our phones at night when the car is off for the night.
This is the one I travel with as it can charge a phone around 4-5 times before dying and even solar charges itself (which unfortunately didn't come in handy while in Iceland but it does in most other places). It also charges anything else using a USB or USB-C like a GoPro!
18. GoPro
Because of the psycho weather here, A GoPro is a must-pack for Iceland! You just never know. There were a few times I literally couldn't get my camera out because it was raining or I was too close to a waterfall. If you're diving in the Silfra, swimming at the geothermal pools, or even at some of the waterfalls, you'll need one!
For some amazing photo opportunities in Iceland try the Silfar Fissure Tour or Swimming in Geothermal Pools.
19. Camera
Whatever you do, you have to bring your camera. Don't dare leave it home for any reason. Iceland is possibly the most beautiful country I've ever seen and you'll be missing out on million photo opportunities. I'd venture to say, if you don't have a decent camera and are interested in photography, this would be a prime place to venture into photography-land!
What to Wear in Iceland Tips
---
The secret is layering. So buy things that you can layer and take on and off easily. And if you live out of your suitcase like I do, finding things that can be both summer and winter is great, like my summer dresses paired with leggings, my boots, beanie, and jacket. I was good to go! (The most fashionable? Probably not but welcome to my life!)
Don't underestimate the wind in Iceland. It's psycho and brutal. The jacket I recommend is perfect for keeping that wind chill out of your core. The shell part of the jacket is for wind and rain and will protect you, so this item is probably the most important thing to pack for Iceland.
Leave the fancy stuff at home. Unless you want to hang out a lot and go out clubbing in Reykjavik, where the people are beautiful and they dress up, leave your Saturday party outfits at home. Iceland is super casual outside of the city so don't feel the need to bring dress up stuff.
If you're coming in summer, remember to add a sleep mask to your Iceland packing list! It doesn't get dark in Iceland during the summers.
Don't skimp on the quality of your head and footgear. This will make or break your time in Iceland. Out of everything recommend to wear in Iceland, spend your money here! Trust me. Frozen toes are the WORST.
If you're coming at the height of winter, you'll need some snow pants! These will keep you a bit warmer but most importantly, dry.
Less is more when you're packing. Trust me, I'm an over-packer (always and foreva) but if you're living in a van while traveling Iceland keep your what to pack in Iceland list to a minimum. Practical items only. Comfortability reigns here in Iceland, not fashion. If you rock up with "cute clothes only" you'll be miserable.
Iceland is expensive AF. If you forget anything, get ready to break into that piggy bank of yours and cut off that left arm. The prices are as brutal as the weather.
Choose the right campervan! OK, fine, so this isn't exactly something about what to wear in Iceland, but it certainly matters! Check all the best campervans you can rent!
I hope this post on packing for Iceland was useful! You'll have an amazing trip.
Let me know your plans for Iceland in the comments!