When planning a trip abroad, whether just for a few days or for a longer period of time, travel insurance should be one of the first things you consider.
The trouble is, long term travel insurance can be pretty complex, as there are so many companies out there, and lots of different plans and coverage options to chose from.
Many people are also choosing to stay abroad for longer periods of time and are often baffled at insurance companies that don't allow coverage for longer periods of time or worse, don't offer extensions unless you fly back home!
I've talked about how I didn't travel with travel insurance before but I really wanted to dive deeper with a focus on the long term aspects! I really hope I can offer you some options and some clarification on long term travel insurance!
Long Term Travel Insurance Options
Impatient? Here are popular travel insurance companies to choose from.
What Is Long Term Travel Insurance?
Most of the long stay travel insurance policies you will look at will offer protection that is similar to normal travel cover, however for a much longer period of time. For example between 12-24 months. This is ideal for those going on a longer adventure and doesn't want to have to keep worrying about getting more travel insurance.
Why You Should Get Travel Insurance
When going on a long term trip, or any trip for that matter, travel insurance is not something that should be skimped on. You never know what might happen while away from home, even if you believe these things may never happen to you.
You might have to cancel your trip last minute, your personal possessions could be lost or stolen, you could get injured while abroad or fall sick and need medical help, or a natural disaster could even strike your destination.
In these situations, long trip travel insurance could really save you from having to lay out a huge sum of money, money that you may not have. You never know what might happen, and on a long term trip, you could end up using your insurance on more than one occasion.
You can be as cautious as you like, but many things are out of your control, so getting travel insurance will give you peace of mind that you are covered for all sorts of disasters.
What to Look for in a Good Long Term Travel Insurance Plan
Most policies will cover similar things, but the ideal policy will cover:
Personal liability cover
24-hour emergency medical assistance
Personal accident cover
Medical emergency and repatriation cover
Cover for a range of sports and activities
Curtailment cover as a payout if you have to cut your trip short due to illness
Cover for lost, damaged or stolen possessions
Hotel, flight and transportation cancelations in an emergency
Cover for a return trip home.
Medical Expenses
One of the most important things is that the company that you decide to go with offers a high coverage limit on your medical expenses, with a good company providing up to $100,000, and some even more. This is because if you get ill or injured while away from home, you will want to be sure that all hospital bills are covered, as they can quickly add up.
Emergency Evacuation
Separate from medical coverage is an emergency evacuation, and this sort of coverage means that if you get injured in some hard to reach places, you will be able to get evacuated to the nearest hospital. Similar to if there is a natural disaster, you will be able to be moved somewhere else and all the costs of this will be covered by your insurance. It is also important that your flight home, in this case, is covered.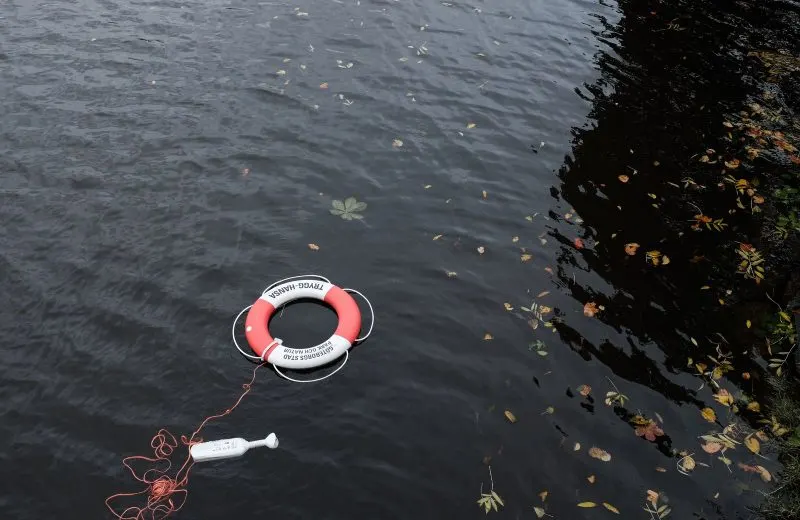 Electronics
When it comes to electronics, most companies will only have a small limit. If you have a lot of expensive gear with you, it may be worth buying supplemental insurance to cover this. This probably won't apply to many of you but just in case some are curious or carry as much electronic gear as we do (Garrett carries an obscene amount), you can get more comprehensive insurance for your electronics through PPA.
Things to Consider When Choosing Long Term Travel Insurance
These are all extremely important points to think about and will ultimately decide which company you go with and how much you're paying!
What You Will Be Getting up To
Not all nomad travel insurance policies will cover all the activities you are planning to do on your trip, so you'll need to consider what sort of things you are going to get up to. Most insurers will include a few sports as standard, and some will even cover some more adventurous sports like white water rafting as part of their activity pack cover. So be sure to take a good look at what is covered before you make a purchase.
If what you want to do is not listed, there will likely be a chance for you to add it on, however, higher premiums will then apply.
Where You Are Traveling To
If you know exactly where you are going to be traveling during the period of taking out your long term travel insurance, you could get insurance for that particular country or region.
If, on the other hand, you are just going to go where the adventure takes you, then you'll need to take out worldwide insurance.
Because of the high cost of health care in the state, the US often is not included in policies, so this is something to be aware of if you are thinking of heading there. If the states are included, then there is usually an additional fee that you'll have to pay.
Even if a policy is down as worldwide, sometimes not every single country is covered, so be sure to check the fine print.
The destinations on your itinerary can have a large effect on the cost of your policy, as certain countries will put you on a higher risk category.
How Long Are You Traveling For
Different companies offer different lengths of cover. The majority tend to offer 18 months of long stay travel insurance, so if you are looking to go away from longer than this your options in terms of travel insurance are going to be a little more limited.
Is Your Home Country Covered?
If you are traveling for a long period of time, and I mean really long term, then you might not be a resident in any country. If this is the case, you may have decided to give up residency in your country so you don't have to pay for a health service you are not using. Some insurance providers will then limit the amount of time that you are covered when you are traveling back 'home'.
How Are You Traveling?
This may not be an important factor, but if there is a chance that you will be renting a car while abroad, it may be beneficial to have this also covered in your insurance policy. Being covered directly by the rental company can often work out as a much more expensive option. Some times your credit card company will also offer this type of insurance.
If you don't have a credit card that covers you and you want to avoid the expensive car rental insurance option, then you'll need to get it through one of the long term travel insurance providers below.
What Is Not Covered by Travel Insurance
Although there may be some exceptions, most companies will not cover any accidents that are sustained while taking part in extremely adventurous activities, so if this is what you are interested in, it is worth looking at policies that cover this sort of thing, usually for an extra fee.
When it comes to coverage of your items, the company likely won't reimburse you if you were careless when handling them, if you left your things unattended when they were stolen, or if the issue happened because you were reckless. These are matters for the insurance company to decide upon. Cash also won't be covered.
In general, pre-existing medical conditions will not be covered, or general check-ups with a doctor.
Long-Term Travel Insurance Options:
Below are some of the most well-known companies for long stay travel insurance. You'll need to decide which is best for you and your trip but I explain some of the reasons and benefits of why you should go with these companies.
SafetyWing
SafetyWing is a fairly new travel insurance company in the grand scheme of things, but are certainly making their mark in the long term travel insurance world. Although it is fairly new, it is backed by Tokio Marine, which is one of the most reliable insurance companies in the world, which helps to give a little peace of mind. In general, they offer really good value long term travel insurance which includes some great features.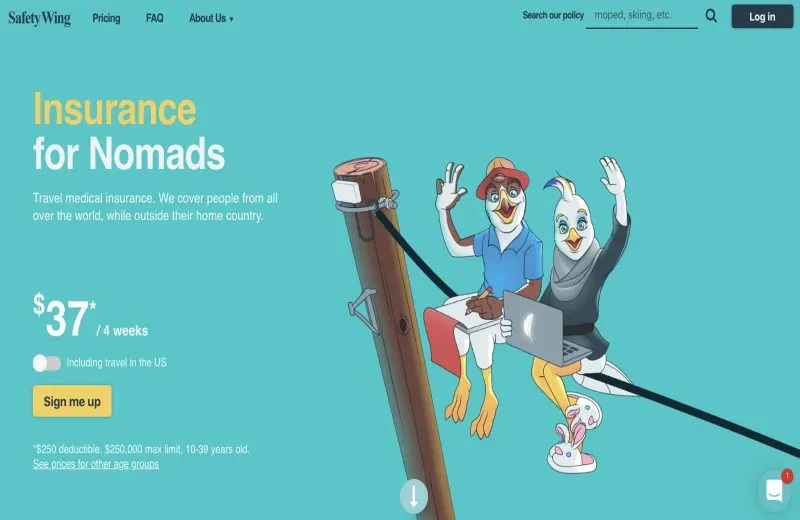 SafetyWings features:
For travelers on a budget, one of the best features is the fact that you can pay monthly by setting up recurring billing, so you don't have to pay it all in one lump sum.
The company will also cap your deductible ar $250 per policy period, whereas most other insurances will charge a deductible every single time you make a claim. Plus, they only charge a deductible for certain types of claims, so in some cases, you won't have to pay anything.
They have home country coverage which can be a huge benefit, covering you in your home county for up to 30 days per 90 days of your insurance.
Private health care is covered, which can be a great perk if you are traveling in a third world country as you won't have to go to the public hospital if there is private cover available.
No matter the length of time you are traveling for, there is the same low daily price. This means that it is ideal for those that only need coverage for part of the year while also traveling to other places.
For many types of claim, there is no deductible, and these include claims such as trip interruption, crisis response, emergency dental, lost checked luggage and many others.
World Nomads
World Nomads
offers simple and flexible travel insurance. Buy at home or while traveling and claim online from anywhere in the world.
Heymondo
One of Heymondo's key benefits is that it will cover anyone while they're travelling abroad, regardless of their country of residence. The second is that they have a generous medical expenses coverage of up to up to $10,000,000 USD – one of the highest on the market.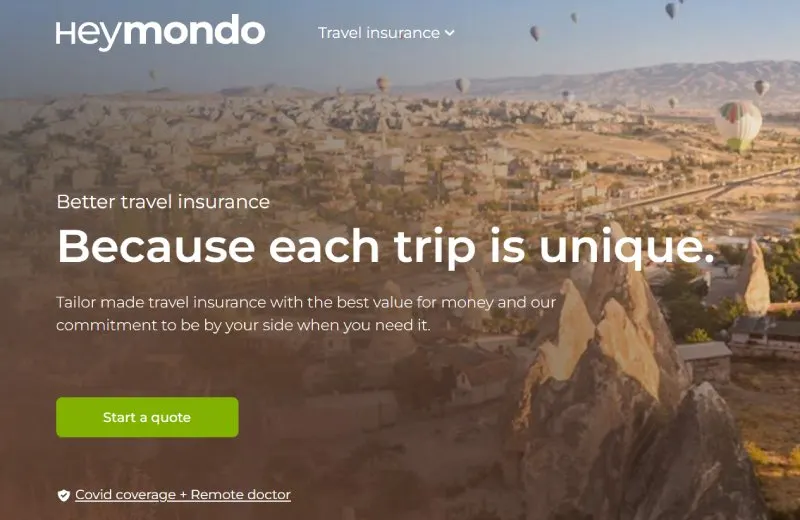 They keep things simple by offering three plans, so it's easy to choose exactly what's right for you. A Single Trip policy, an Annual Multitrip policy for trips up to 60 days each, and a Long Stay policy that starts at 90 days and can be renewed on the go.
Additional Heymondo benefits include:
Trip cancellation and interruption (up to $7,000) are included in all policies.
Covid-19 coverage on all plans, including medically prescribed PCR tests, medical expenses incurred, trip cancellation, and extra lodging expenses.
Heymondo App where you can access 24/7 chat with a doctor, claims reporting, and assistance with your policy and coverage.
Just be aware that Single Trip policies have an age limit of 69, and Long Stay and Multi Trip policies are limited to those 49 and under.
Allianz
Allianz is a great one with a very good reputation, however, the issue is that it is not available everywhere. Although they tend to be a little pricier than the other options, they are one of the best companies to go by if you are looking just at reputation. Over 35 million travelers depend on this company to protect them, so they must be doing something right.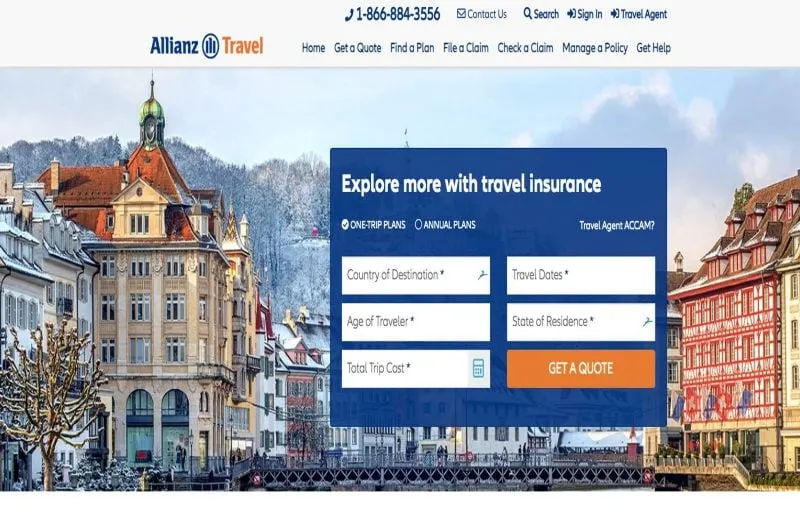 Some people may go with Allianz because:
There are three different levels of coverage to choose from, so you should be able to find the right insurance for you.
It is one of the largest travel insurance companies, owned by Allianz SE, the world's largest diversified insurance company.
Claims are worked on quickly and complaints are resolved effectively.
There is a handy mobile app that makes managing your travel insurance on the go much easier. The features are easy to use, so you won't have to go scrolling through your emails if you need to check something.
Alpha Long Stay
Alpha has been designed with avid travelers in mind, ideal for those taking a gap year, working as a volunteer abroad or backpacking through the continents. They offer a range of activity packs to choose from depending on what sort of thing you'll be getting up to on your travels, whether you are planning on going bungee jumping or trekking up Machu Picchu. One pack is included free for all long-stay insurance policies, and the others are optional extras.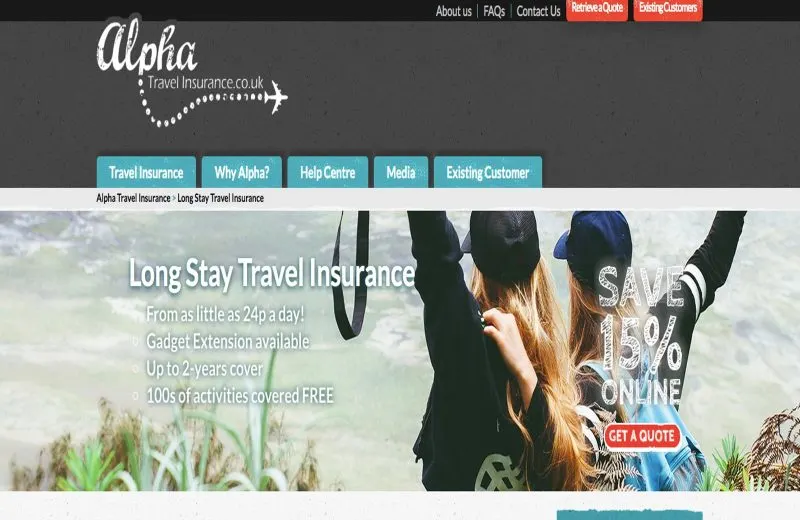 Alpha Long Stay perks:
You also have the option to add additional coverage on your phone and other gadgets that you'll be taking with you.
You can get flexible cover for up to 24 months, which is often longer than what other insurance policies offer.
You can take two trips home of up to 21 days each without invalidating your policy.
The company understands that plans can change when traveling long term. therefore make it as easy as possible if you need to make an adjustment to your cover.
There is £10 million emergency medical cover which includes cover for air ambulance needs, medical expenses, and repatriation.
There is a medical assistance helpline that is available 24 hours a day, every day of the year.
The company offers a 14-day cooling-off period.
There are discounts for couples, ideal if you are traveling with a friend.
True Traveller
True Traveller is a very popular company, but especially so in the UK as their policies are only available to UK residents and other countries that are in the EEA.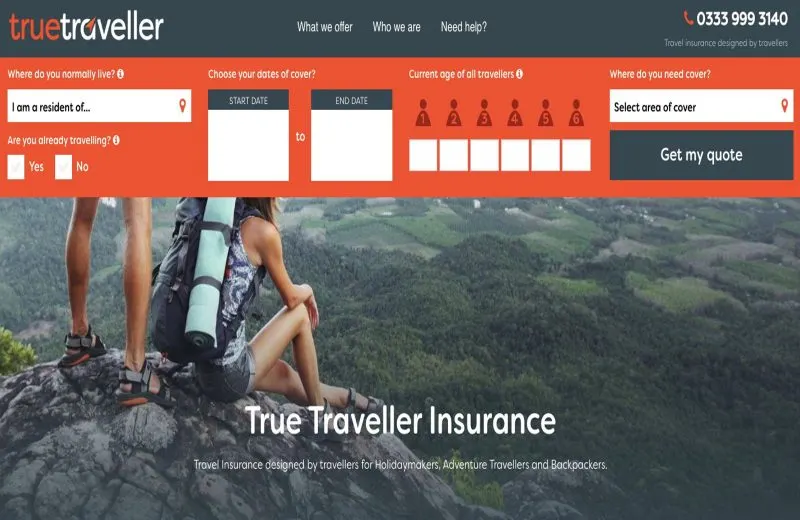 There are some great benefits for using this company such as:
There is the option to pre-pay for a year or more which makes their plans much more affordable, although they tend to be fairly reasonable anyway.
Although you are not covered when in your home country, you are not limited on how many times you return home.
They have some great reviews on review websites such as trust pilot, meaning they have been used many times with people happy to use them again.
They can be a bit limited on what they cover, so it is worth reading the terms and conditions before going with them, and then when you want to add premiums the price can be increased quite a bit.
Yonder
One of the best things about using Yonder Insurance for your nomad travel insurance is that there is a plan for just about any kind of traveller.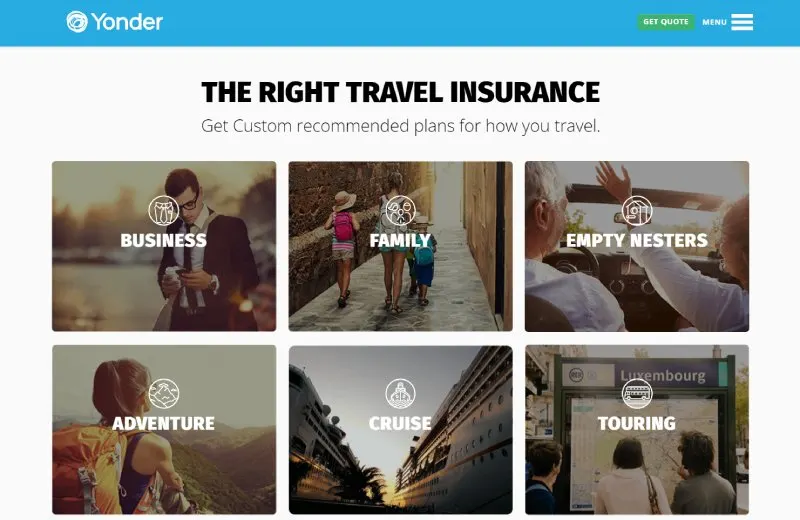 Off-the-shelf options include plans for Business, Students, Journalism, Cruises, or even Touring. Or you can choose the Don't Box Me In Plan, which is great if your trip has multiple legs with different needs.
Some unique benefits of Yonder include:
Cancellation for work reasons coverage (Business plan).
Sports equipment rental in case of baggage loss or delay (Adventure plan).
Missed connection coverage (Cruise plan).
Non-medical evacuation in the event of terrorism, natural disasters or political unrest (Journalism plan).
For every policy purchased, Yonder donates money to help feed child refugees.
World First
World First believes that everyone deserves the chance to go out and see the world. The company is a worldwide travel insurance specialist that have over 40 years of experience providing cover for all sorts of people.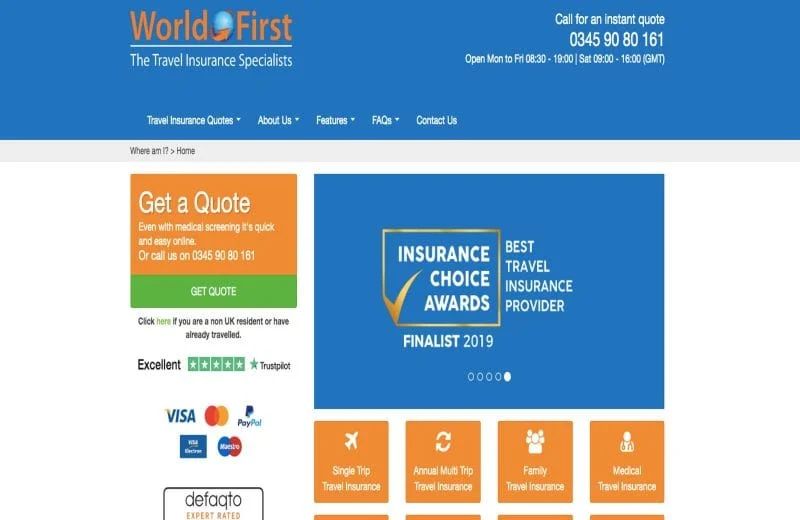 There are some great perks to using this type of insurance such as:
This company covers all pre-existing health problems, and this kind of cover can be hard to find. They have made travel possible for those who could not find affordable cover elsewhere.
They are one of the first travel insurance providers who offer cover for those living with HIV.
It covers people of any age.
There is an automatic coverage for over 75 activities and adventures such as bodyboarding, camping, hiking, and jet boating. If you are a real adventurer, then they can also cover almost anything you can think of for an additional premium.
Other cover includes emergency medical cover, luggage, travel money, travel delay, personal liability, and legal costs.
So if you have any serious health condition or are over 55, but still want to see the world, then this is the insurance company to contact.
So Which Long Stay Tavel Insurance Have I Used?
Almost all of them! I'm from the US, so I can't really use some of the UK specific ones. I've used World Nomads, Allianz, Berkshire Hathaway, and SafetyWing.
All have been fine but I also haven't had to claim anything major (thankfully).
BUT Garrett and I usually call all insurance companies up with questions we have and just to triple check things and all have been very helpful over the phone.
I use a variety of long-stay insurance companies because it totally depends on my trip. For example, World Nomads covered me during my West Coast road trip because I was more than 100 miles from home (Florida). Most companies don't insure American's in their own home country!
I also used SafetyWings most recently because of the affordable price and because I had NO idea about my travel schedule. It was really easy to sign up and forget about because of its subscription model. I don't have to remember to renew or anything, it does it automatically. This way there will never be a gap in my coverage.
It's also the insurance that a lot of digital nomads use because of the flexibility. In fact, if you are still abroad now, your travel insurance ran out, and you can't get coverage because your insurance company won't let you extend while you're abroad, SafetyWing is your answer. You can sign up today and get coverage. It's that easy.
Another time Allianz's option to add on car rental insurance worked out to be much cheaper and better for me… It really all depends on your travels!
FAQs for Long Term Travel Insurance
Is the plan good enough for a VISA application?
Many working holiday visas will require you to have purchased a suitable long term travel insurance policy. There are many countries that need this, all of which have varying requirements, so you should always read the visa information carefully before buying a travel insurance plan. The providers that are listed here are all trusted and come with a good amount of cover, so it should be good enough for most visa applications, but it is always worth checking first.
When should I buy travel insurance?
It is always better to buy travel insurance sooner rather than later. Once you have purchased your fights then you might as well book your travel insurance, as this will give you peace of mind ahead of your trip. This means if something happens before you fly, it still might be covered by your insurance. There are often also some restrictions for the first few days after your insurance has been purchased, so buying it sooner rather than later is always better.
What to do when I have no fixed country of residence and the insurance asks for it?
Usually, the insurance company will ask you for your country of residence so they will know where to send you if you are seriously injured. If you are currently traveling full time, then it is usually best to write somewhere where you are a citizen, so you don't have any restricted access, or where you have somewhere to stay, such as with friends or family. Make sure you read the policy very carefully, as different plans have varying restrictions.
Can I make changes to my policy?
Some things can be amended on a policy after you have bought it, but you should always read the terms and conditions. Contact the individual company if things such as your date of travel have changed, just as long as the duration stays the same.
Do I have to declare pre-existing medical conditions?
Yes, it is very important to declare any medical conditions you currently have or have had in the past. If you don't then your insurance could become invalid and you might not be covered in the event of a claim. You should also tell your insurer if there any changes to your health after you have made a claim.
Long Term Travel Insurance Tips:
Triple check everything. I did my best to lay everything out here for you but always check yourself as things can change depending on what country you are from, what country you are going to, or plans change on a whim and I was not aware.
Different states mean different rules. I literally became an Oregon resident because I found my insurance was cheaper and one insurance company didn't cover Floridians for over three months! Ridiculous.
ALWAYS triple check the insurance company you go with will allow you to extend while you are abroad. This is one of the biggest hassles for long term travel insurance.
Check that your long term travel insurance provider covers the sports you want to do. They usually all have a long list of sports they cover and don't cover. If you get in an accident with one they DON'T cover, you could find yourself with a hefty bill.
So which of the long term travel insurance options works best for you?
---
---
>>> READ MORE! <<<
I Traveled the World for 4 Years Without Travel Insurance: Do You Really Need It?
Travel Smart: How to Save Money by Avoiding Common Travel Mistakes
All the Travel Gear I Love and Use
---
---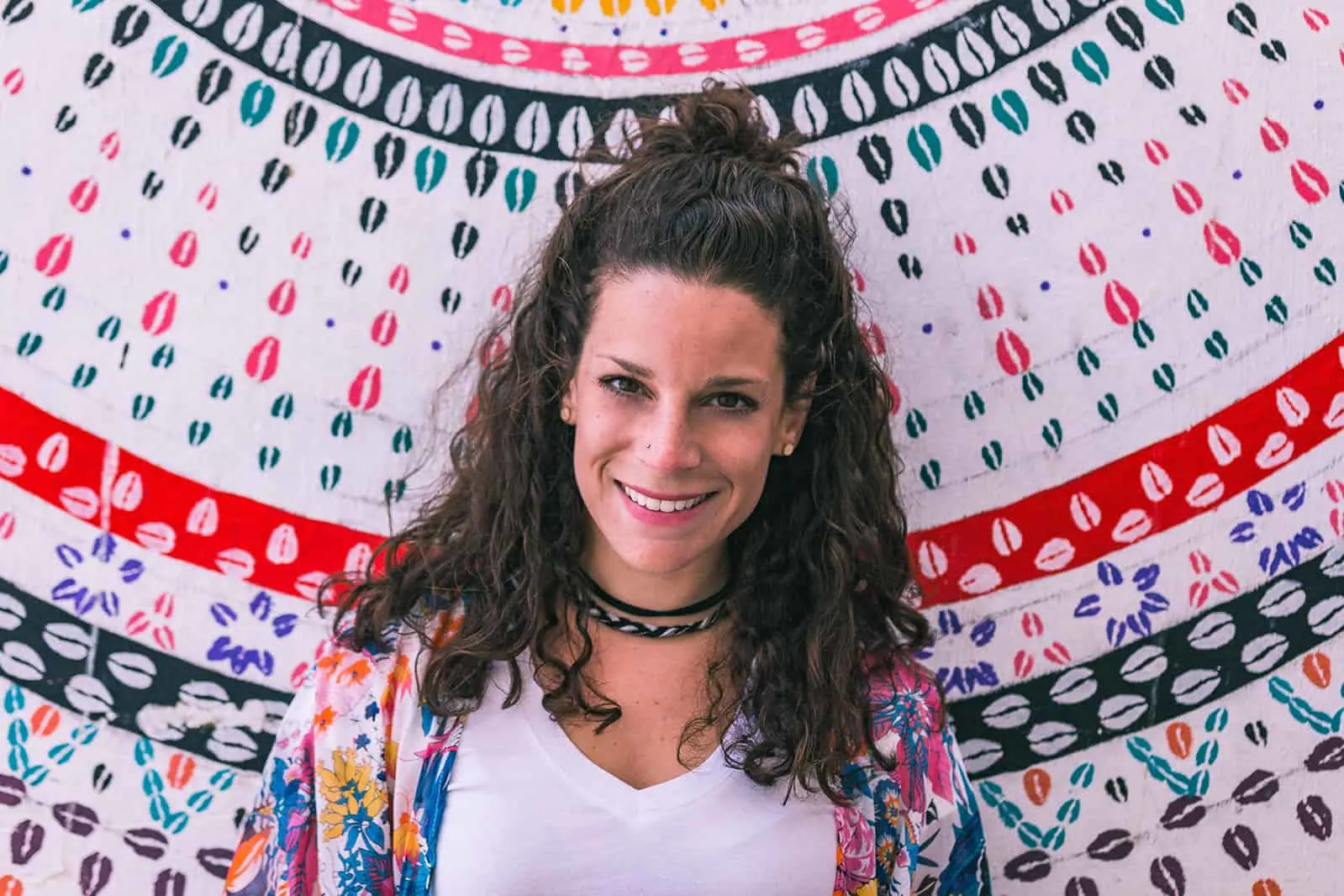 Nina Ragusa is an adventurer, messy bun master, breakfast fan, and full-time travel blogger. She's been abroad since 2011 and blogging on Where in the World is Nina? for nearly as long. Nina helps people like you move around the world while making money. She loves talking about how to work abroad and online to travel longer!