My life totally changed the minute I made the decision to teach English abroad in Thailand. It was the experience of a lifetime, and I'd highly recommend it to anyone!
Admittedly, I do have a college degree (unrelated to teaching or English), but I know it IS possible to teach English abroad without a degree! You can basically get a job teaching English without a degree across the world, from South Africa and Southeast Asia to Europe and South America and beyond.
Teaching English abroad will open so many doors for you, and it's one of the best ways to move out of the USA ASAP without burning through all your savings in a month!
Can You Teach English Abroad Without a Degree?
---
In short, YES! But going abroad to teach English without a degree will be harder and not pay as well as if you had a degree.
Remember who you're competing next to—others who have a TEFL and a 4-year degree, possibly a master's, and possibly on top of it all, experience! It can get rough out there, but that's not to say you should lose hope.
It's 100% possible to teach English abroad without a degree—you're just going to need to try harder, look a bit deeper, get more connections, DEFINITELY get a TEFL before even looking for work, and perhaps save a bit more money to keep you afloat while looking for work.
I've spent a lot of time figuring out the best places to teach English abroad without a degree, so you can take the guesswork out of it. Let's get to it.
What Are the Requirments for Teaching English Abroad Without a Degree?
My friend, it's complicated.
The problem is, I can't answer that – only the country and then the specific school can.
Some schools will want a background check, many will require TEFL certificates, and some may even want you to be under the age of 55…
While I can't answer definitively what you'll need to teach English abroad without a degree, here are a few requirements, you may need all or some depending:
A passport. This may seem obvious, but make sure it's not going to expire while you're abroad! Even if your passport is valid for another year, you might have to get a new one before you go abroad.
A visa. We're not talking credit cards here. No matter what, you'll definitely need a visa to get a job legally. I don't recommend working abroad without a visa! Ever! Depending on the country, you may need to get one in advance or apply for one once you arrive. (It's common to get the job first, then worry about the visa)
A TEFL. This requirement may or may not apply, depending on which country and company you teach for. But if you're teaching English abroad without a degree, chances are you'll probably need one of these. More info below on this.
Fluent English. This is another one that's kind of up in the air, but most schools are going to want their English teachers to speak fluent English. Shocking, I know. Some schools accept non-native English speakers, but only if you're at C2 level or above.
Experience. If you don't have a degree, the next best thing is experience. If you can prove you have experience teaching, interacting with kids, or tutoring, this will give you a leg up on your job hunt. Maybe it's not always a requirement, but it goes a long way.
There are other "quirks" of being an English teacher abroad, degree or not… So there will need to be further research into your chosen country. Just a fair warning.
Don't worry, you got this!
Getting a TEFL
A TEFL certificate is an easy thing you can get that can help push you up on the candidate's list. Most of the time, it's actually required, so you should definitely plan on getting one of these.
It's essentially a mini course to help you learn how to teach English as a second language. Don't worry, it's not that intense, and it's overall very cheap and easy to get!
This is the TEFL course I recommended if you want a good, cheap, and easy way to do it online in your free time.
— 👉 TIP —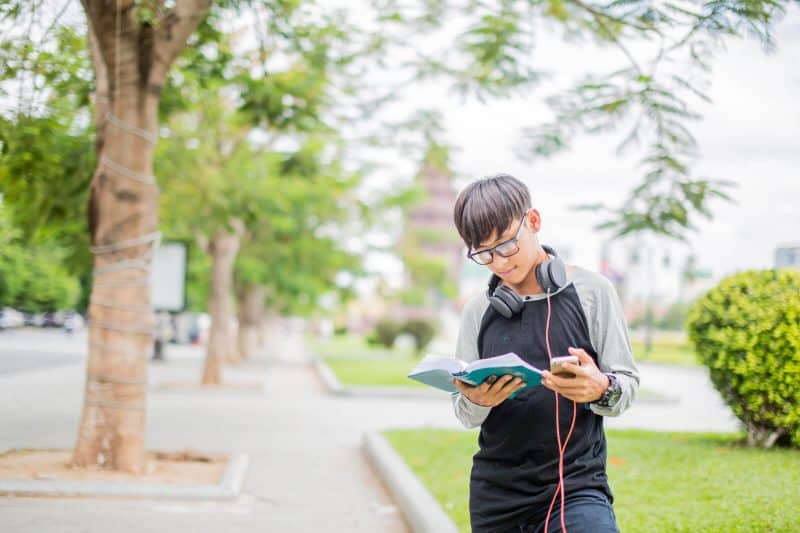 BEST TEFL COURSE
There are tons of TEFL programs out there, and it's hard to sift through which are actually worth it, trust me, I made a mistake when choosing mine! DON'T BE ME!
I've got you covered with the best TEFL program so you can teach English around the world and travel!
50% off with code: nina50
Places You Can Teach English Abroad Without a Degree
Teaching English in The Americas
You'll find quite a few opportunities in Central and South America for teaching English without a degree, and if you're from Canada or the US, you won't have to go too far, either.
Mexico
The number one bonus of teaching English abroad without a degree in Mexico is that it's America's closest neighbor, and therefore this Latin American country isn't a super "scary" leap. It's a great place to start!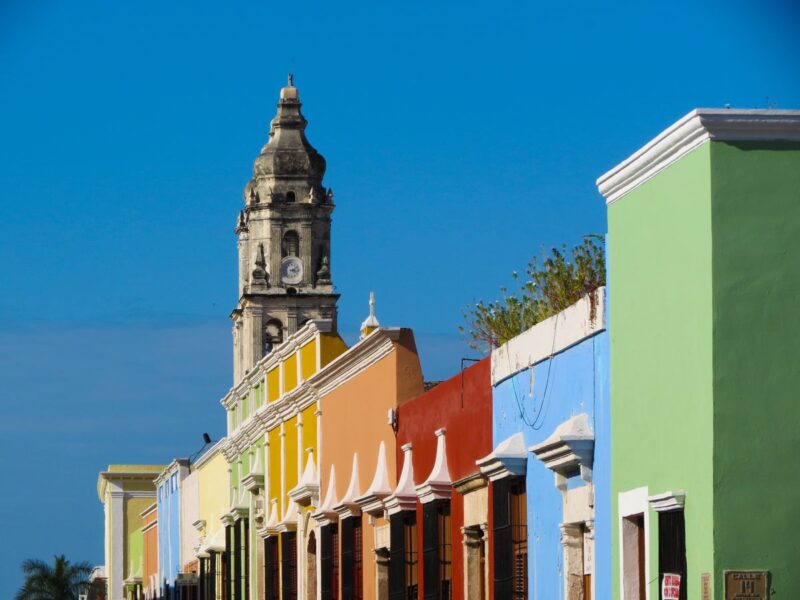 The cost of living is cheap, and the demand for American English is high. Thanks, globalization! You're typically better off getting your TEFL certificate and heading to Mexico to look for work in whatever resort town or major metropolis you want to start in. But it might be easier to find work in the smaller towns, which aren't as big of a stickler for those without degrees.
Nicaragua
Nicaragua is small and growing in population and economy, so English language learning is on the rise.
Get in and get your position soon. The cost of living is cheap, and the schools typically hire in person, which is why that TEFL certificate is so crucial to get prior to attempting to teach English abroad without a degree.
Argentina
English language learning is in high demand and will only rise here in Argentina.
Get yourself a TEFL and a flight to Buenos Aires, and start pounding the pavement. To save some money, you could even take two positions and get a housemate.
Brazil
Due to the high demands of teachers, Brazil isn't being picky yet! You can grab a quick TEFL and be on your way to teaching English in Brazil in no time.
Bolivia, Costa Rica, Ecuador and Colombia are other great choices for finding work as an English teacher abroad without a degree.
This is the cheapest and easiest one to get! Use NINA50 at checkout for 50% off.
Teaching English in Europe
Stiff competition in Europe, I can't lie.
And because of the relatively high cost of living in most countries here, teaching English in Europe without a degree will be a bit rough.
Spain
The main country in Europe where it's said the least amount of English is spoken.
Before you travel all the way to Spain, investigate a bit. Check out the local companies and see what the requirements are.
Spain is relatively cheap, but not everywhere! Heading there with no dollars in your pocket, no TEFL certificate and no prior knowledge would probably mean returning home with your tail tucked between your legs.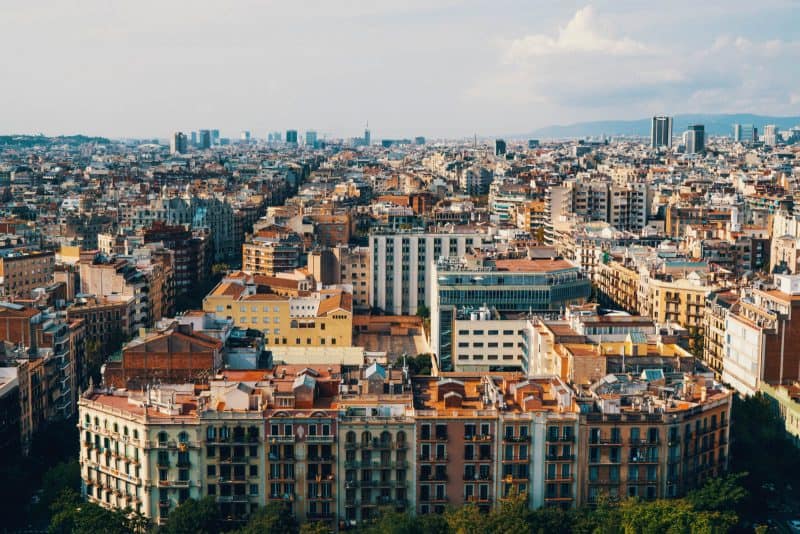 Learning a bit of Spanish (due to the lack of English) before you head off to teach English abroad with no degree wouldn't be a bad idea either.
Keep in mind that while you may not technically need a degree to teach in Spain, the competition is so high, it will certainly be more difficult.
It's often recommended that if you don't have a degree to teach English abroad in Spain, you should try to offer private lessons instead.
READ MORE: How to Teach English in Spain
Greece
While you may not be lucky enough to find a teaching job on one of the idyllic islands, you can still live in Greece and teach English abroad without a degree.
You can gorge yourself on olives and baklava all day… if you can afford it.
Jobs often don't pay super well, but you can make it work if you live modestly or pick up some side work.
Romania, the Czech Republic (Czechia), Georgia and Ukraine are other options to look for jobs that don't require a degree to teach English.
RELATED: Everything You Need to Know About Teaching English in Prague, Czech Republic
Teaching English in Asia
Asia is perhaps the easiest continent to live in and teach English abroad without a degree.
It's where I started, it's where many start, and for good reason.
Aside from being amazing and having good opportunities for jobs, it's cheap, and if you're super lucky, there can even be some perks.
China
This was once the easiest country for teaching English abroad without a degree!
Not so much anymore, unfortunately, It's still possible, but rules have tightened a bit.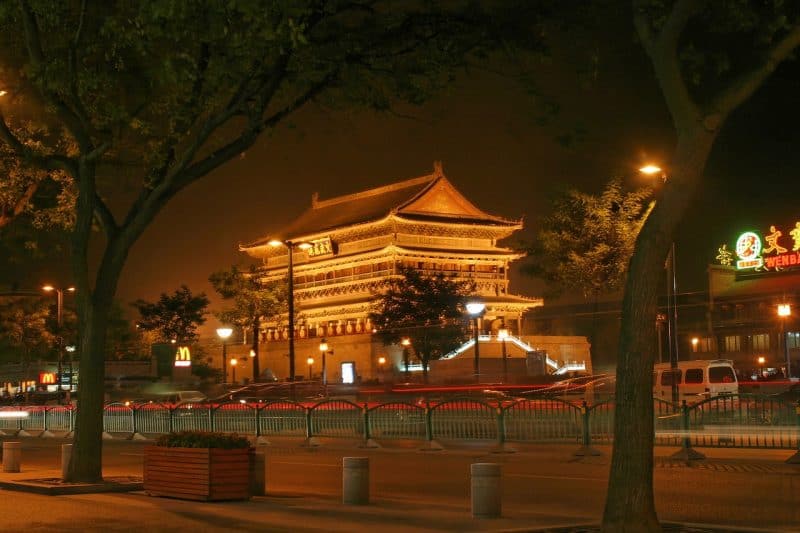 You will definitely need a TEFL to get work here, though, and Beijing and Shanghai will have tough competition with plenty of teachers who are teaching with a degree, so you'll have better luck in the less popular cities (there are tons).
My friend Richelle has tons of info on teaching in China.
READ MORE: Teaching English in China: How to Get ESL Jobs in China
Cambodia
Ah! So far from home and so foreign to American life! But, alas, Cambodia is easily one of the most beautiful places in the world. As a bonus, it's also cheap to live and work, and English teaching jobs are in high demand.
Laos
While it's certainly preferred that English teachers have a degree, it's still possible to land jobs in Laos.
This landlocked country is absolutely stunning, and getting to live here and experience life will be worth every effort.
Myanmar, Thailand, and possibly Vietnam are also other countries that have potential opportunities to hire teachers without degrees.
RELATED: How to Teach English Abroad in Thailand – Live and Work in Thailand!
Opportunities To Teach English Abroad Without a Degree AND Gain Experience
What if I told you I have a way for you to gain experience teaching English while abroad? Here are three ways to do it!
1. TEFL and Teach Combo
If you're really not sure where to start, what country you're "feeling," how to go about getting this silly TEFL thing, and are simply not confident in going out there and just winging this thing on your own—let me show you a program that can get you through it.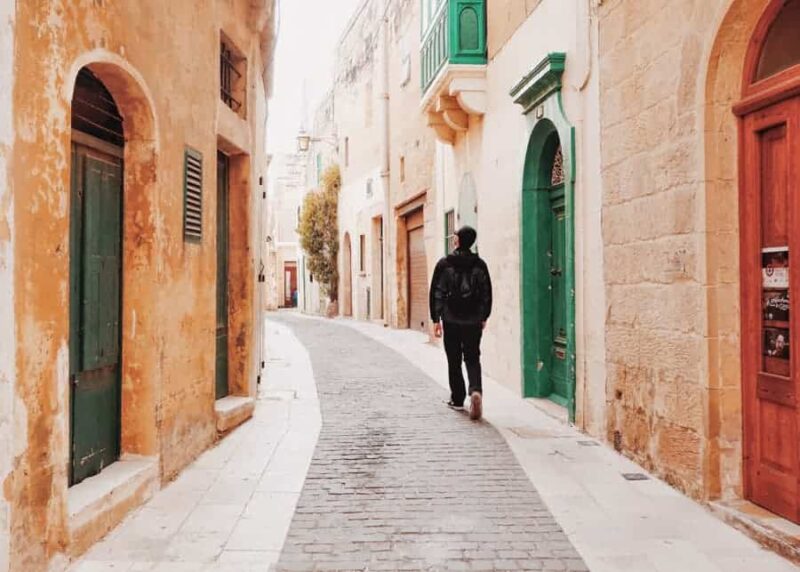 myTEFL is the TEFL company I've been recommending, and aside from offering a great and cheap online course for getting your TEFL, they also offer intern programs abroad.
You can get TEFL certified and get real experience teaching English abroad, all while not having a degree. The cherry on top? The program places you in a school that provides a salary or, at the least, offers housing.
Here's more info on how to get a guaranteed job teaching English abroad without a degree while getting your TEFL:
→ It's legit, guys. It says right here no degrees are required, and yes, I've emailed and double-checked for you too.
GOOD NEWS:
If you use code: nragu5 at checkout, you'll get 5% off the program! (and nragu10 gives you 10% off the Thailand internship.)
Note this discount is just for this program, code: Nina50 is 50% off the online TEFL certification course. (if you don't want to go abroad to get your TEFL)
This would be a great experience to put on your resume if you're teaching English online without a degree and are looking for a way to stick out from the crowd and travel a bit with a job waiting afterward!
2. Volunteer
This one will be the EASIEST way to get in possible! I promise. There are plenty of programs you can look into, and I hope you do your due diligence in looking for the right ones (some are scammy!), but if you don't want to go through a whole program, I have an easier way for you to gain some experience.
The best volunteer positions, I think, can easily be found on Worldpackers!
There are opportunities all over the world where schools need volunteer English teachers, and in return, you'll get free accommodation and sometimes even food. It's not a paid position, but this is a great exchange of services that helps keep your budget down while giving you experience.
There are hundreds of volunteer work exchange positions just for teaching, not to mention other positions (but hey, we're talking about gaining some experience for teaching English abroad without a degree, so let's focus on those!)
Check here for the teaching positions. You can click here and get $10 off the price of Worldpackers.
READ MORE: Worldpackers Review: Doing a Work Exchange For Free Rent!
3. Teach English Online Without a Degree
If you prefer to teach with no pants or you plan on moving around often, you can teach English online with no degree!
This is a great option for those who want a more flexible schedule, as you'll likely be able to choose your own hours. You will need to make sure you have a pretty solid internet connection and a TEFL but other than that, the world is your oyster!
Read our guide on teaching English online without a degree for more info.
This is the cheapest and easiest one to get! Use NINA50 at checkout for 50% off.
Tips For Teaching English Abroad Without a Degree
Go for the smaller cities. You will have much better luck going to the smaller towns, and lesser-known spots and getting out of the megacities. The popular places to teach English abroad without a degree will have an abundance of competition. Get out and watch your opportunities rise.
Be picky about the school/company you choose. Some will pay more, others will provide more benefits, and still others will allow you to have much more fun or ease at work. No matter what, you want to make sure your job is legit, so don't skimp on the research here.
Pick a country that you actually want to live in. Just because you CAN move somewhere doesn't mean you should! You want to set yourself up for success and happiness, so you should do some research before you start applying to schools and packing your bags.
Think about cultural differences etc. An unfortunate note I have to make for full transparency here, there can be some racism. For example, I saw it in Thailand. A friend, who was also black, got paid less yet had the same qualifications as others. Perhaps do your due diligence in researching which countries are most welcoming.
Think about the climate and the size of the city you want to move to. If you're a small-town girl used to a mild climate, moving to Bangkok in the summer might not be ideal.
Consider the cost of living. You should also remember that just because you're American (or Brit, Canadian, or Aussie), doesn't mean you will be paid like an American elsewhere in the world. That being said, if the pay is low, don't count it out immediately. There are plenty of countries that have lower costs of living that help even it out.
This is the cheapest and easiest one to get! Use NINA50 at checkout for 50% off.
I hope this helped you find out if teaching English abroad without a degree is possible for you!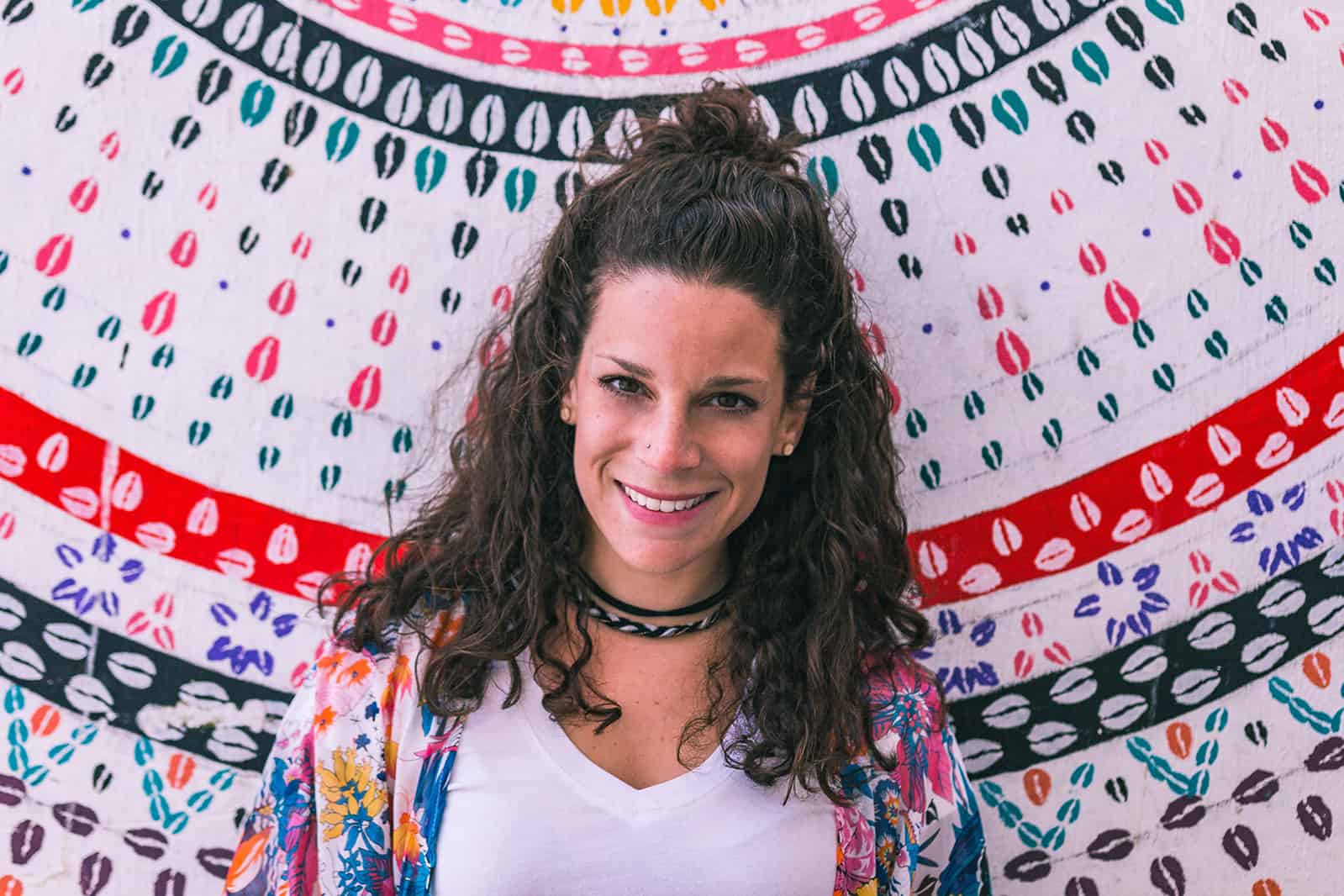 Nina Ragusa is an adventurer, messy bun master, breakfast fan, and full-time travel blogger. She's been abroad since 2011 and blogging on Where in the World is Nina? for nearly as long. Nina helps people like you move around the world while making money. She loves talking about how to work abroad and online to travel longer!