There's no denying that Belize has its fair share of lazy tropical vibes. But there's a lot more to this small Central American country than its Caribbean coastline and tasty rum punch. San Ignacio is the gateway to Belize's Cayo district, known for its epic nature and ancient Mayan ruins.
This is a big city, coming in second only to Belize City. But the best things to do in San Ignacio tend to involve leaving the city behind and delving into the surrounding wilderness.
From ancient ruins and archaeological reserves to clandestine caves and natural pools fed by waterfalls, here are the best things to do in San Ignacio!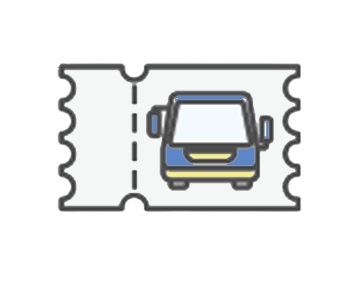 TRANSPORTATION TIP
If you're looking for bus or boat tickets around Central America and Mexico, you can easily book them online! Check Availability
Things To Do in San Ignacio
---
1. Xunantunich Mayan Ruins
One of the best things to do while visiting Belize is to explore Mayan ruins. San Ignacio has several sites in the nearby vicinity, so you'll have a few options to choose from. Xunantunich is one of the closest, just 30 minutes south of the city center.
This ancient Mayan city is often lauded as the most beautiful in Belize, with a towering main temple (El Castillo) and other small ruins surrounding it. The lush rainforest makes a beautiful backdrop for the abandoned city, and it's not hard to see why the Mayans chose such a stunning spot to call home.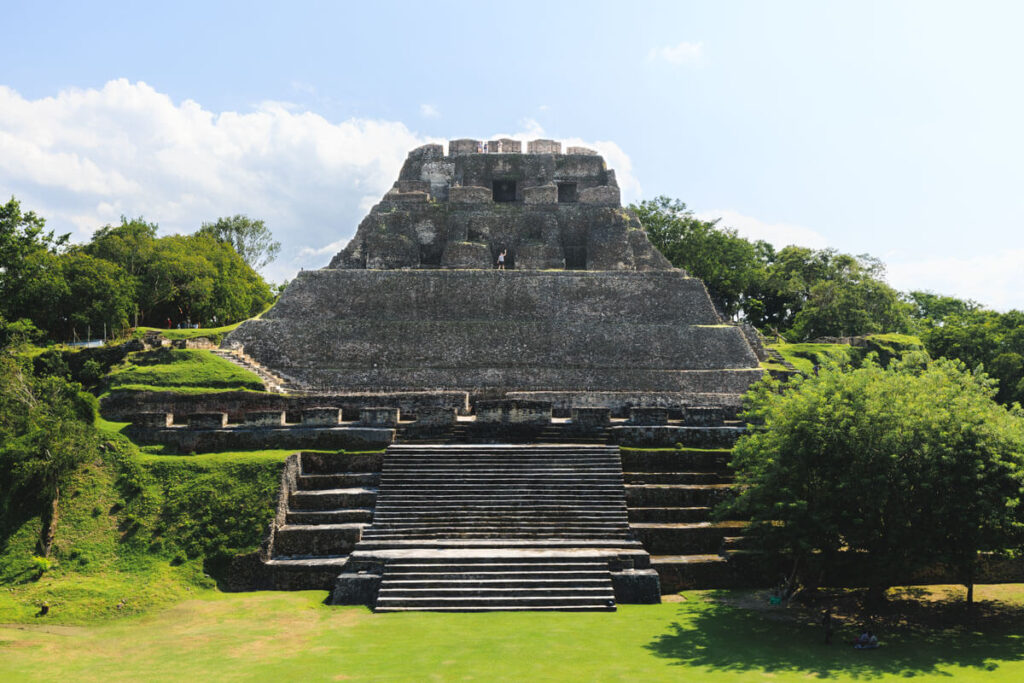 You can reach this spot by booking a tour that takes care of the logistics of getting you out here and back, or you can drive out here if you're renting a car. Note that you will have to take a 5-minute water taxi with your vehicle to reach this spot. Don't worry; it's free to cross, but there's a $5 ($10 BZD) entrance fee to the ruins.
2. Cahal Pech Archaeological Reserve (The Closest Thing to do in San Ignacio)
You don't have to travel far outside the city to bask in Mayan culture. The Cahal Pech Archaeological Reserve is within walking distance of the downtown area, making it one of the best things to do in San Ignacio for those who want to stick around the city.
If you're staying in the town's center, you can hop, skip and jump over here in about 25 minutes or grab a taxi for a less than a five-minute drive. When you visit San Ignacio, this is a spot everyone can see!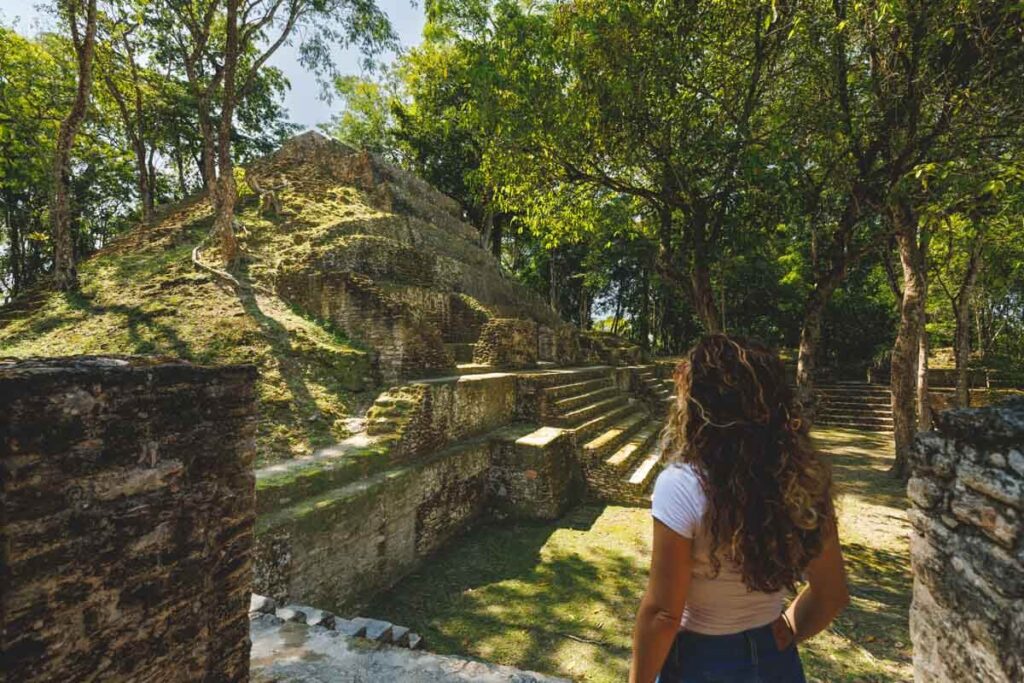 You'll feel worlds away from civilization as you admire the ancient temples surrounded by dense jungle, which were mysteriously abandoned centuries ago. There's also a museum and visitors center, plus great bird-watching opportunities if you arrive in the early morning.
Note there's a $5 ($10 BZD) entrance fee. Once you're inside, you can pay for a tour guide or walk around yourself.
3. Rio On Pools
Chasing waterfalls is one of the best things to do in San Ignacio, and the Cayo district has some seriously stunning falls. However, Rio On Pools is in a league of its own regarding interactive experiences.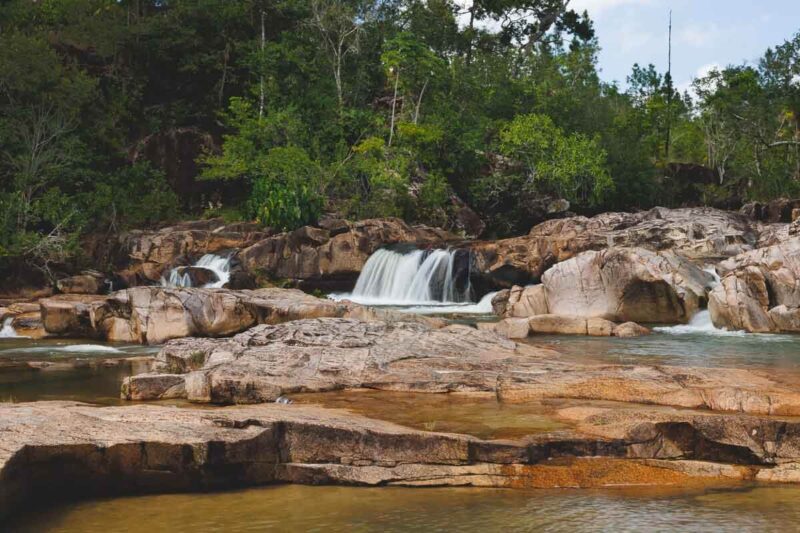 This waterfall is a series of smaller streams that overflow into natural pools below. After you spend some time cooling off in the refreshing pools, you can enjoy a picnic on the river banks and bask in the tranquility of the forests surrounding the falls.
READ MORE: 7 Belize Waterfalls You HAVE to Visit!
4. Big Rock Falls
Big Rock Falls sits inside the stunning Mountain Pine Ridge Forest Reserve, one of Belize's most beautiful waterfalls. Measuring an impressive 150 feet, these falls are among the biggest in the country.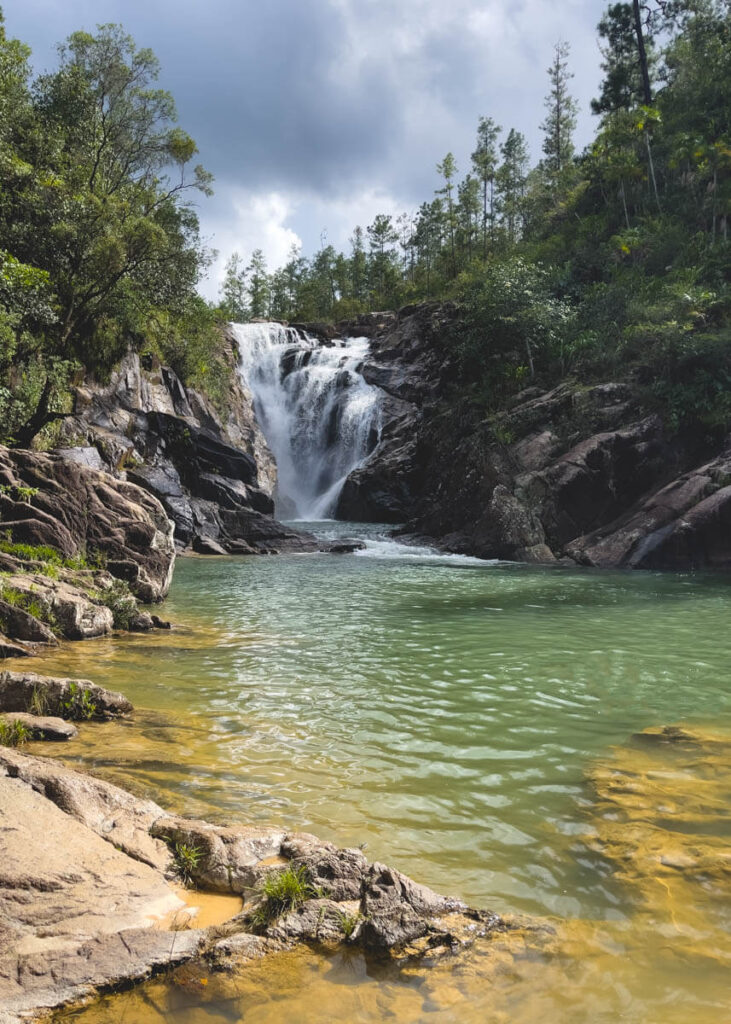 Unlike some of Belize's other natural wonders, Big Rock Falls requires a hike, which means they're never overly crowded and remain one of the area's best-kept secrets. After making your way through the jungle and over some precarious wooden stairs, you can bathe in the pool beneath the falls.
If you're seeking a thrill, you can (carefully!) ascend the boulders and jump into the water. Be careful—these boulders get slippery!
The trip here isn't too far from Rio on Pools, so you should do these together if you can!
5. Rio Frio Cave (My Fav Thing to do in San Ignacio)
Rio Frio Cave is an other-worldly cave system tucked away in the Mountain Pine Ridge Forest Preserve on the outskirts of San Ignacio. The Mayans once used this sacred spot as a sanctified burial ground, but today it's open to the public to explore.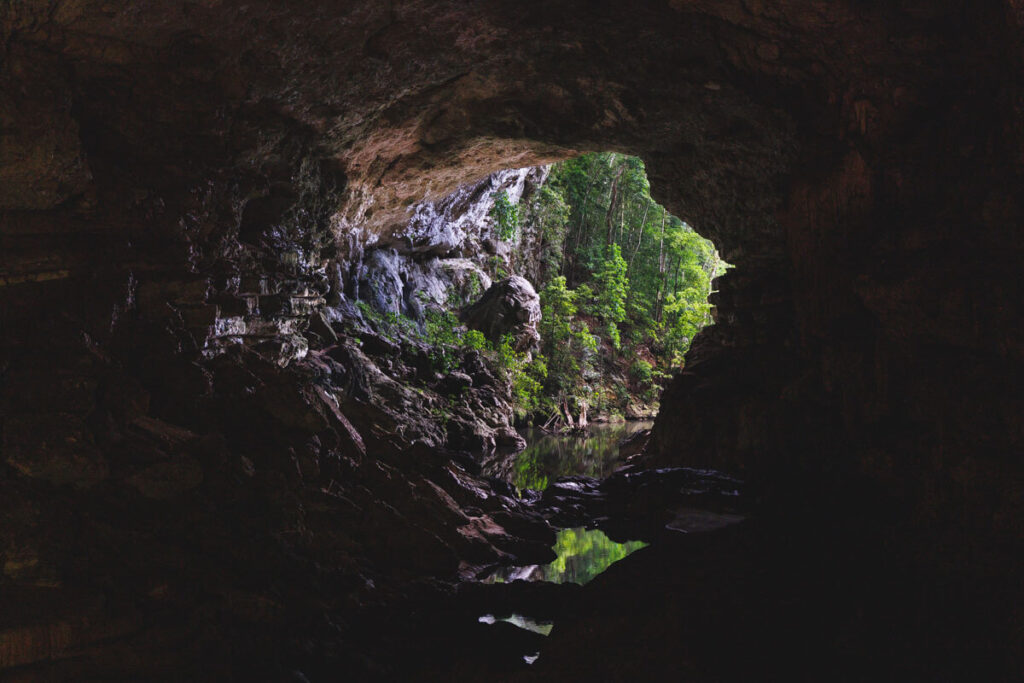 The cave is about a quarter-mile long, and the scenery is jaw-dropping. There are massive arches, impressive stalactites, natural pools, and even a few micro waterfalls! It's a gorgeous place to explore, and since the cave opens from both ends, you can actually see it—you don't even need a headlamp (but bringing one could help).
You may want to opt for taking a tour here, as the roads are a bit rough! At the very least, avoid a visit if it's been raining. We had to park before getting to the trailhead because it got too bad to drive without 4WD!
If you want a tour here, it's usually a combo tour with a waterfall stop, this cave, and the Caracol Ruins, which would knock out some of the best things to do in San Ignacio in one big day!
6. ATM Cave Belize – Actun Tunichil Muknal
Actun Tunichil Muknal (ATM for short) is a sacred cave about 45 minutes east of San Ignacio. The cave is a unique archeological site with stoneware, ancient ceramics, and even a few skeletons!
Not only is the ATM Cave one of the best things to do in San Ignacio, but it's also one of the top attractions in Belize as a whole.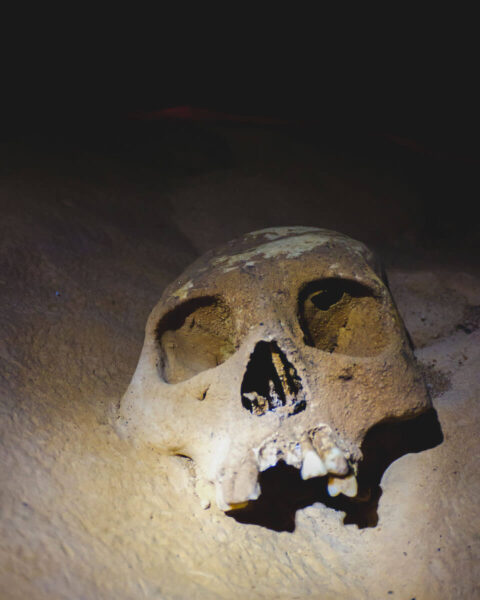 The best way to explore ATM Cave is on a tour, where a guide will provide you with all the necessary gear and experience. Prices are a bit steep, but you will get your money's worth on this full-day exploration!
TIP: Unfortunately, you can't explore on your own! You MUST book a tour to see ATM. Also, keep in mind that they have banned cameras inside the cave for preservation reasons.
7. Barton Creek Cave Reserve
Situated in Belize's Cayo district, the Barton Creek Cave Preserve is one of the best things to do in San Ignacio. The preserve protects a series of underground caves and rivers, along with various flora and fauna, including big cats and bats.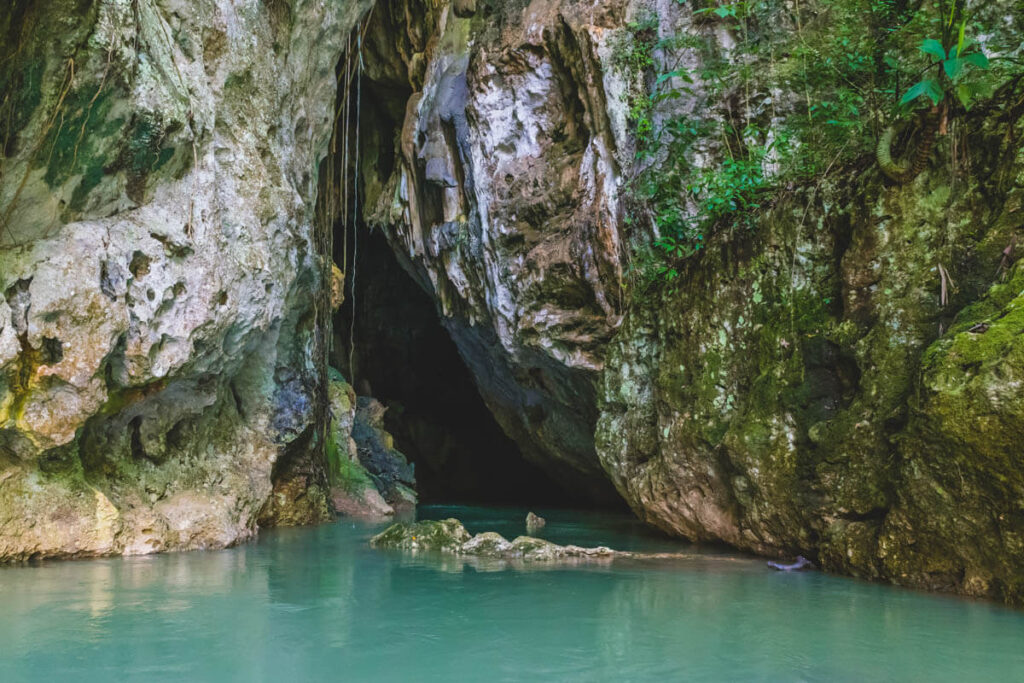 Taking a tour of the Barton Creek Cave Reserve will allow you to immerse yourself in the breathtaking wilderness for which the area was named as you canoe through the underground cave system.
TIP: You must book a tour to see Barton Creek Cave Reserve!
8. St. Herman's Blue Hole National Park & Cave
St. Herman's Blue Hole National Park and Cave is one of the few areas in Belize's interior where you don't need a guide. This makes it the perfect place for a day trip from San Ignacio.
The wildlife here encapsulates the biodiversity of the country. The park is home to various exciting species, including armadillos, tapirs, ocelots, jaguars, and more. In addition, you'll find caves that were once used for ancient Mayan rituals and ceremonies.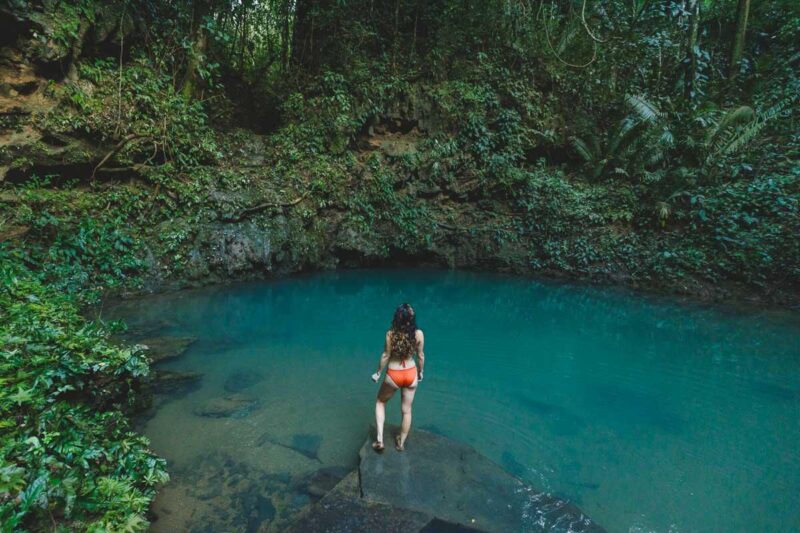 But as the name suggests, the main attraction here is the giant blue sinkhole. You can spend warm afternoons floating in the gorgeous blue hole or tubing down the river connected to the sinkhole.
You'll have to book a tour out here, hire a taxi, or have a car rental. This spot is about an hour out of San Ignacio and has a $5 ($10 BZD) entrance fee.
9. Caracol Natural Monument Reservation
If you're searching for things to do in San Ignacio that don't involve large hoards of tourists, then the Caracol Natural Monument Reservation is for you. These ancient ruins were once part of the largest Mayan civilization in the lowlands, and today they are open to the public for exploration.
That being said, you may not want to attempt this trip alone. For starters, you'll need a 4×4 to reach the ruins. In addition, the cost of renting a vehicle can be steep. Instead, make your life easy and take a tour instead. You can thank me later!
TIP: If you book this tour, they can take you to Rio Frio Cave and Rio on Pool or Big Rock Waterfall on the way back as well. So this can be a great way to combo these awesome activities in San Ignacio in one big day without renting a car. There's a $5 ($10 BZD) entrance fee.
RELATED: 27 Amazing Things To Do in Belize — A Complete Guide!
10. Day Trip to Tikal, Guatemala's Ruins
San Ignacio sits less than ten miles from Guatemala, so why not explore some more fascinating ruins while you're in the area? The famous Tikal ruins are less than a 2-hour drive, making them an easy choice for a day trip.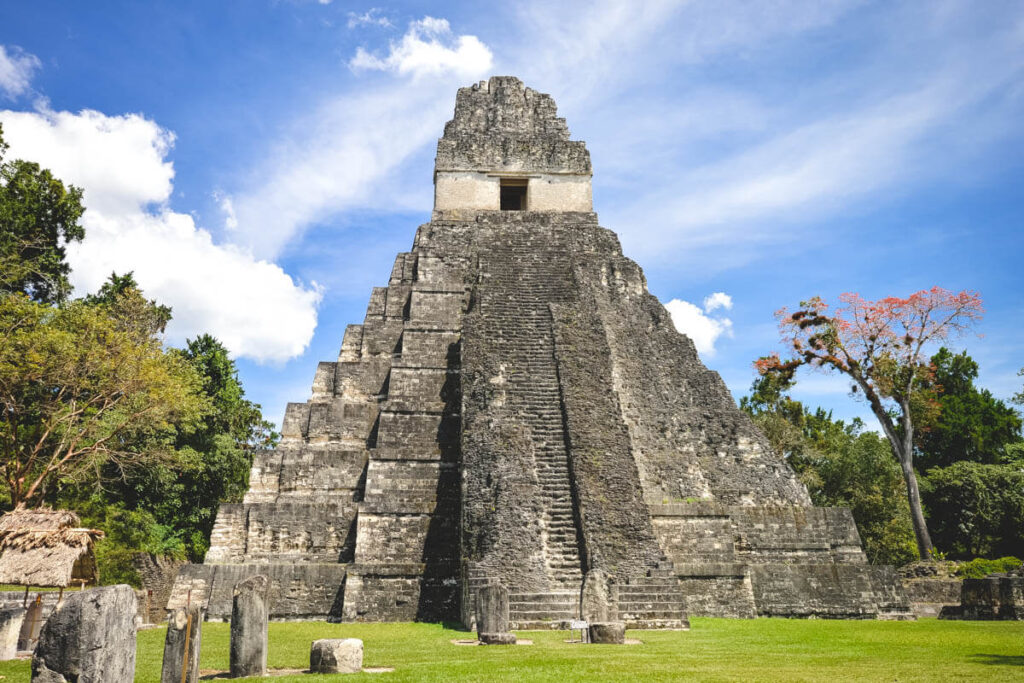 Like much of the region, Tikal is surrounded by dense wilderness. This UNESCO World Heritage Site is difficult to reach on a day trip if you're organizing it yourself, so consider going on a tour rather than alone.
With that said, if you're traveling to Guatemala after, you can buy a bus ticket from San Ignacio and make Tikal your first stop without worrying about coming back on the same day. Check out the best things to do in Guatemala before you head out of Belize!
What About The Town of San Ignacio?
While you might be coming to San Ignacio to see what's around the town, the town itself is pretty cool! San Ignacio is a cultural and economic hub for western Belize. You'll find open-air markets, a great food scene, and a mix of Mestizos, Maya, and Garifuna cultures.
This is a perfect jumping point for exploring some of the best of Belize! Here are some more tips for your trip to San Ignacio.
Where to Eat in San Ignacio
D' Vine Cravings – They only do ceviche, and it's some of the best we've had! It was the perfect thing to pick up after a day of exploring and not wanting to make any effort to do anything for dinner.
Cenaida's Belizean Food – One of the best meals we had on the trip! Even the fish was amazing, and we weren't near the sea! Their coconut sauces are incredible, and everything tasted like it was made with love.
The Spot Cafe and Lounge – A cute cafe that has great coffee and some quick bites. It was a perfect "grab a coffee and a muffin and run" type of place for us before our day of exploring.
Getting Around San Ignacio
A frequent bus goes back and forth from Belize City to San Ignacio, so getting here is quite easy. Once you're in, you can get around on foot if you're just here to explore the town.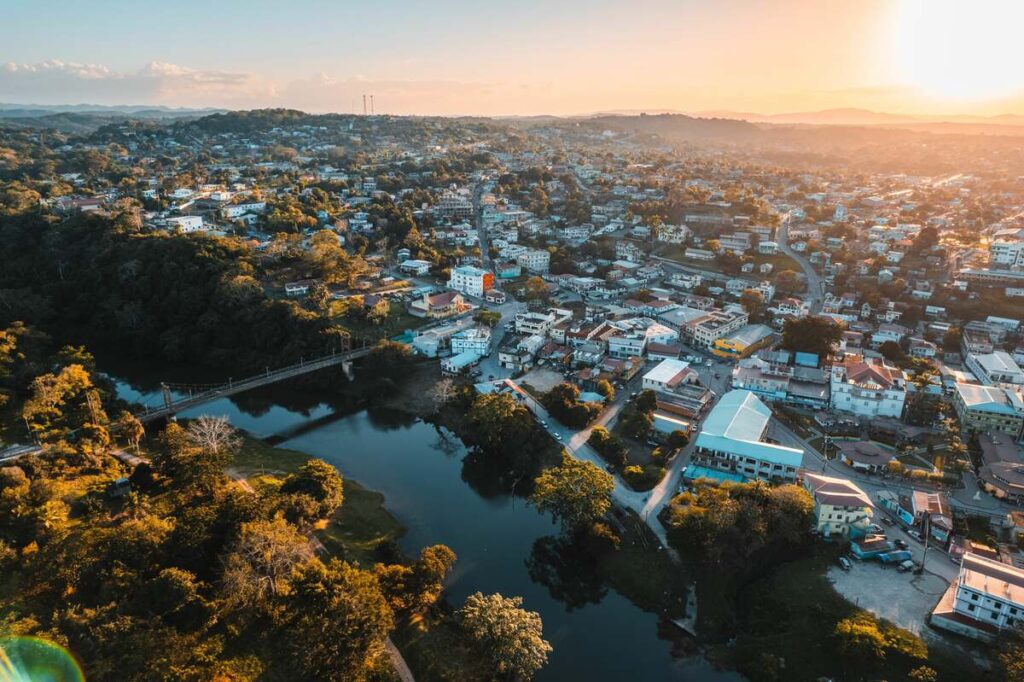 However, if you want to get out and do all the wonderful things mentioned above, you have a few options:
Rent a car – You can explore everything I mentioned above if you have your own car! Driving is pretty chill in Belize, so if you don't want to do too many tours, check here for current car rental deals. Just note a few of the spots above are better off in a 4WD, which can get pricey. This brings me to…
Tours – Take the tour. If you want to do something and you don't have a car rental, your only other option is to book a tour.
Taxi – Hire a taxi for the day once you're there on the ground. You can negotiate a day rate to hire someone to take you around for the day. Make sure you scroll and remember that some places REQUIRE a tour and sometimes they include hotel pick-up. So you wouldn't need a taxi.
Where to Stay In San Ignacio
Mahogany Hall Boutique Resort – On the outskirts of San Ignacio you can combine a little luxury with the wonderful jungle scenery that Belize is known for. This resort offers a range of upscale amenities and services, including a pool, spa, and fine dining restaurant.
Cahal Pech Village Resort – This hillside resort offers a unique perspective of the town from a peaceful and secluded setting. It offers guests a range of comfortable and eco-friendly accommodation options, including cabanas, villas, and even a tree house!
Maya Bella Downtown Hotel – If you want a more central location, and a more affordable option, check out the Maya Bella Downtown Hotel. The rooms are no-frills, but each has a private balcony or patio, and the prices are budget-friendly. The hotel also features a restaurant, bar, rooftop pool, fitness center, and spa.
D's Hostel – For Belize on a budget, or just for a bit of socialising, check out D's Hostel. Here you'll find a range of simple and clean private rooms, dormitory beds, and shared kitchen and bathroom facilities. The hostel is operated by a local family, which allows guests to enjoy a friendly and relaxed atmosphere.
Tips for Booking Your Trip:
---
---
---
---
READ MORE: Where To Stay In Belize: 21 of the Best Hotels and Resorts
I hope this helped you plan your trip to San Ignacio, Belize!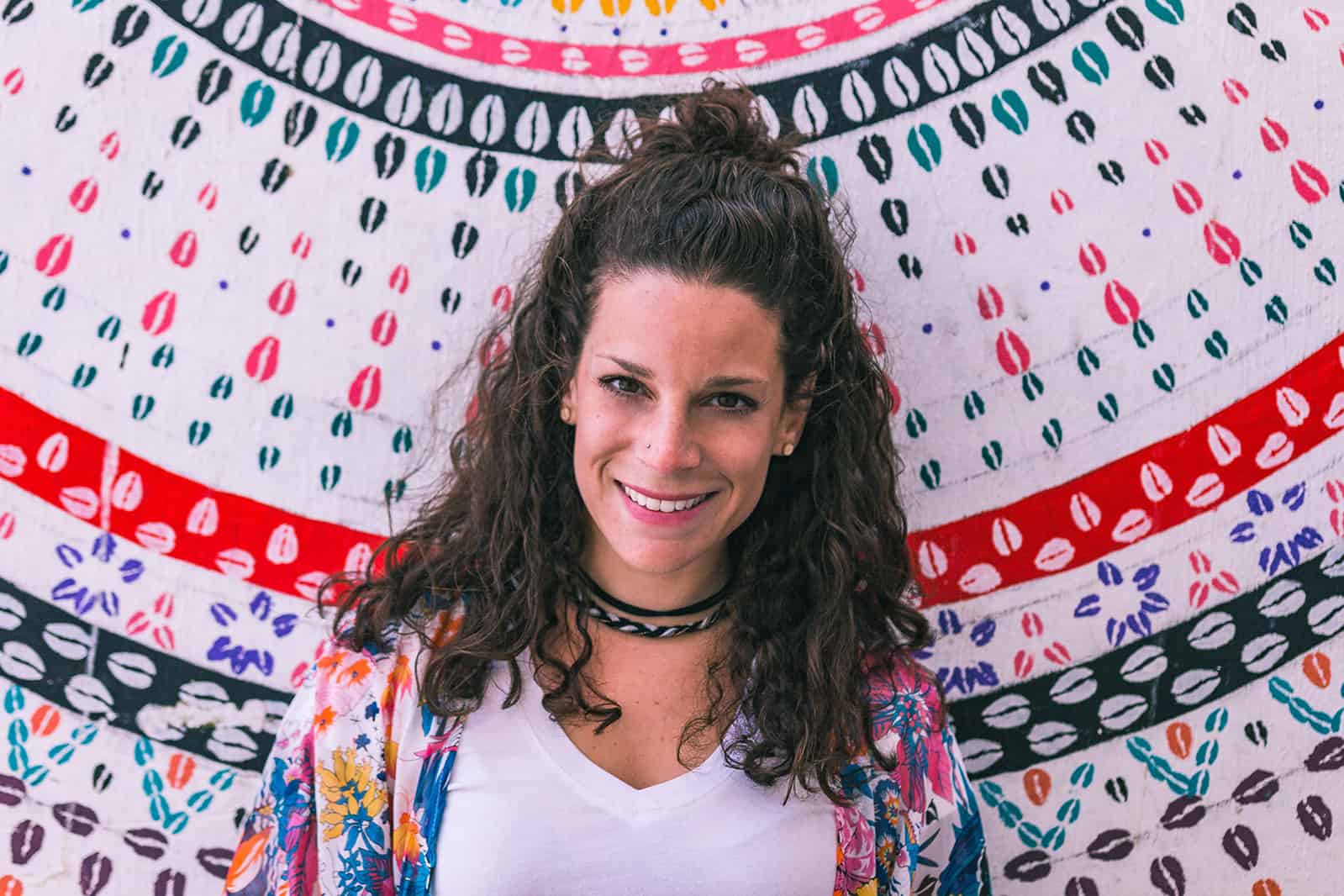 Nina Ragusa is an adventurer, messy bun master, breakfast fan, and full-time travel blogger. She's been abroad since 2011 and blogging on Where in the World is Nina? for nearly as long. Nina helps people like you move around the world while making money. She loves talking about how to work abroad and online to travel longer!