If you're looking into where to stay in Anguilla, you'll be pleasantly surprised; it's hard to make a bad choice!
Most of your options involve having a villa, which is pretty much a mini-mansion, all to yourself or an incredible resort room or villa with 5-star service at your door at any time.
I'd venture to say Anguilla is one of my tops places for having some of the coolest and most beautiful accommodation I've stayed in, ever.
Most come to Anguilla to get away, and the following spots are some of the most perfect places to do exactly that. Here are some top choices for resorts and villas in Anguilla…
Where to Stay in Anguilla?
---
Below are the five places I LOVED while staying in Anguilla. I was lucky enough to be based in the two villas I mention below, and the three Anguilla resorts mentioned were simply incredible.
While I didn't personally stay at those properties, I visited, explored, and did almost everything but spend the night. so I decided to include them in this round-up. They are all deserving. So which of these Anguilla resorts and villas are best for your time here?
Anguilla Villas
I had no idea what staying in a villa was like and I think I may be spoiled now. If you have the choice, give the villas in Anguilla a chance. There will be zero regrets. PROMISE!
Villa Alegria
With a private beach and Tuscan architecture, the Anguilla villa of Villa Alegria offers a four-bedroom oasis on one of the most beautiful islands in the Caribbean. The villa contains all you could want from a luxury stay and more, with breath-taking views of the Caribbean Sea and nearby St. Martin.
There is also a private gym, stunning interiors, an infinity pool and plenty of other incredible features to wow you. To get to the beach you just have to follow a small paved path, while the many terraces and porticos allow for relaxation and al fresco dining out of the heat from the hot Caribbean sun, making it a popular Anguilla villa rental option.
This was the first villa I stayed in and I was truly blown away on how this can ALL BE MINE!? OK fine, I shared it with a few friends but still. And speaking of friends, this villa couldn't be any more perfect for a friend getaway. I kept thinking how badly I wanted to come back here for a long girls weekend or a couple's escape with 3-4 other couples!
It couldn't be any more perfect for a getaway like that and it's only a mere few minutes away from the Blowing Point ferry terminal too so your vacation can officially start minutes after your ferry drops you off.
Long Bay Villas
A cross between a private Anguilla villa and a luxury resort, Long Bay Villas offer the best of both worlds. You are able to live the private villa experience but still get all the amenities you would receive in a luxury resort, making it one of the best villas in Anguilla.
A staircase leads from your villa down directly onto the picturesque beach, or alternatively, make use of your private terrace pool and hot tub.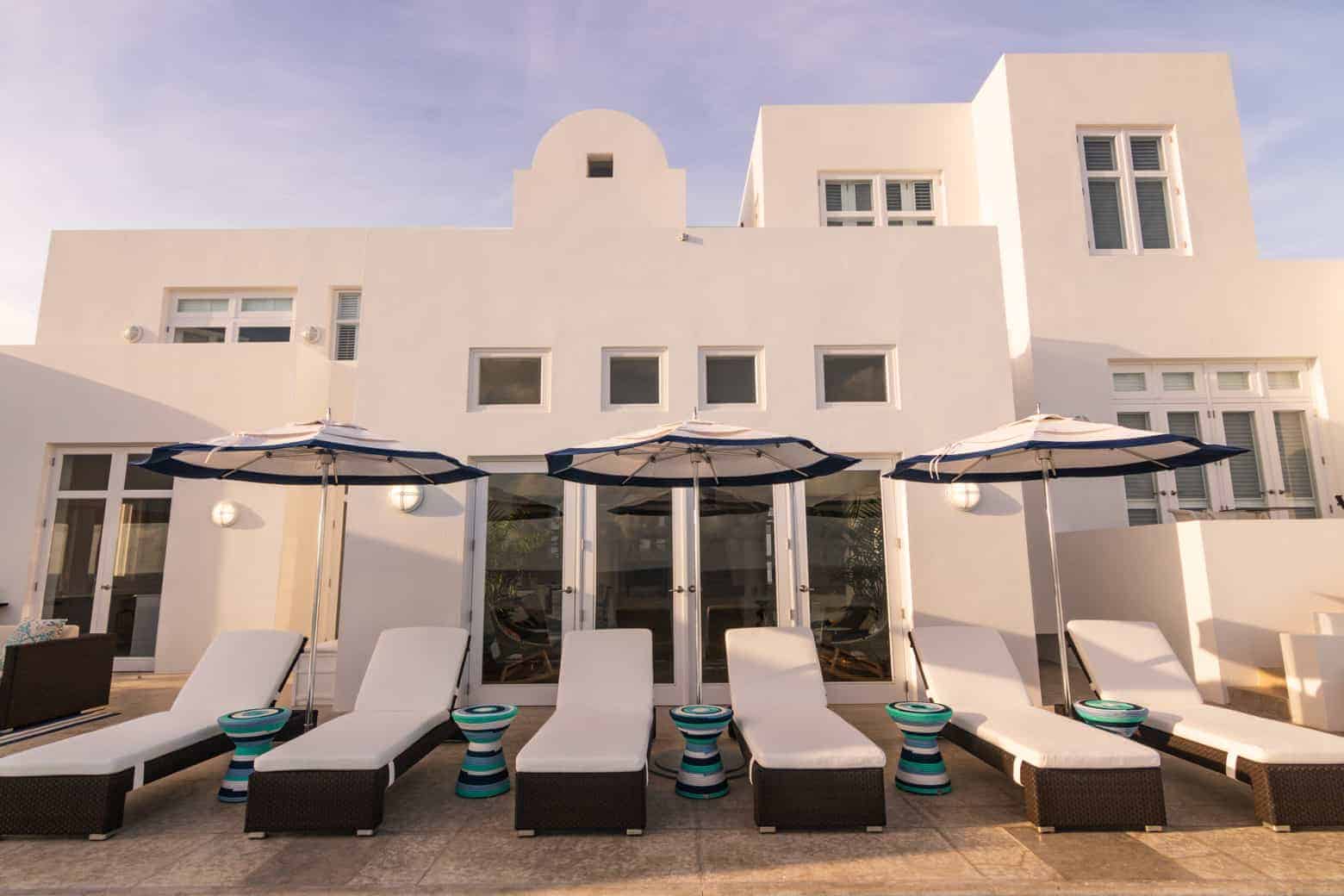 Although it's unlikely to happen, if you get tired of relaxing, your personal concierge service can arrange a range of activities and excursions for you. These Anguilla villas will blow you away, each impeccably decorated and fitted with everything you'll need for your stay.
So I must admit, I'm glad this Anguilla villa I stayed in came after Villa Alegria. Villa Alegria is STUNNING but Long Bay Villas makes your mouth drop. Again I was left wondering how was this all ours? Staying in a villa in Anguilla gives you such an exclusive feeling and I think once you feel the vibes in a villa, it would be hard to go to a hotel after!
To top off the experience, you can order almost anything you can think of at these Anguilla villas. A private chef for breakfast or dinner (or both?), a massage on the beach, a rental car, a taxi to the local market, someone to plan some excursions around the island…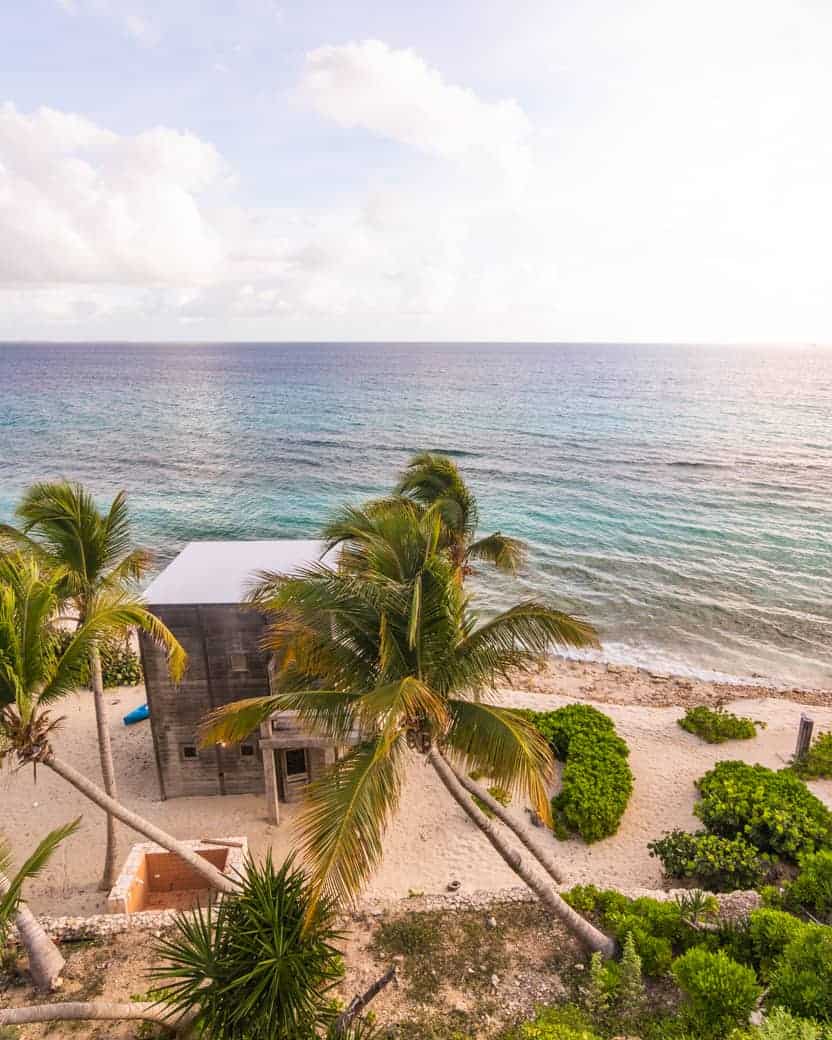 So if you're torn between an Anguilla villa or resort because you're afraid you'll miss those amenities that a hotel provides, no need to worry. The villas have them too, they are just a bit more specialized, private, and are just a phone call away.
Check prices for the Sea Villa
Check prices for the Sand Villa
Check prices for the Sky Villa
Anguilla Resorts
So you're looking at Anguilla resorts and you're just not sure if villa life is the life for you. I get it! And that's why I had to list these three incredible Anguilla resorts for you to choose from. All three are magical, provide top-notch service and oh, right… Also, offer up more Anguilla villas!
Yep, that's right, if you want the villa life without having to sacrifice the ease of having resort amenities and staff then you can nab a beautiful resort room OR a whole villa at any of these properties.
Belmond Cap Juluca
Each bedroom in Belmond Cap Juluca is a beachfront haven, giving you immediate access to one of the most stunning beaches in Anguilla. The beachfront infinity-edge pool, beach bar, and restaurants have stunning views of the Caribbean Sea and the beach also. The rooms in the many accommodation options will blow you away, with pristine white walls, plush king beds, Greco-Moorish columns, and sun-filled terraces.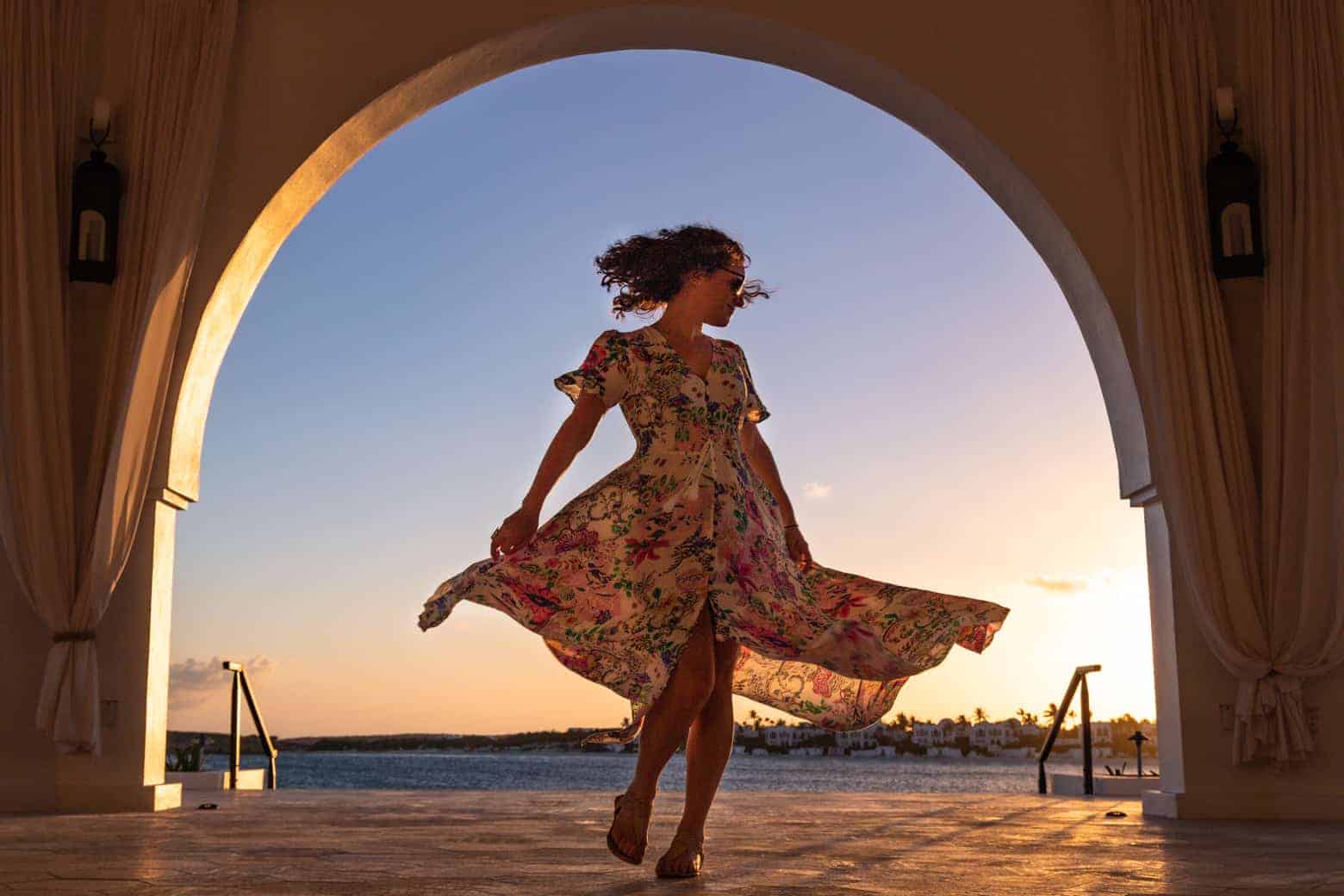 One of the best ways to unwind after a long day of exploring or relaxing is to make use of the range of botanical spa treatments in the on-site wellness center.
If this wasn't enough, the resort pretty much has all of Maundays Bay (there are no truly private beaches in Anguilla, they are all open to the public!), with two loungers reserved for you on the beach every day.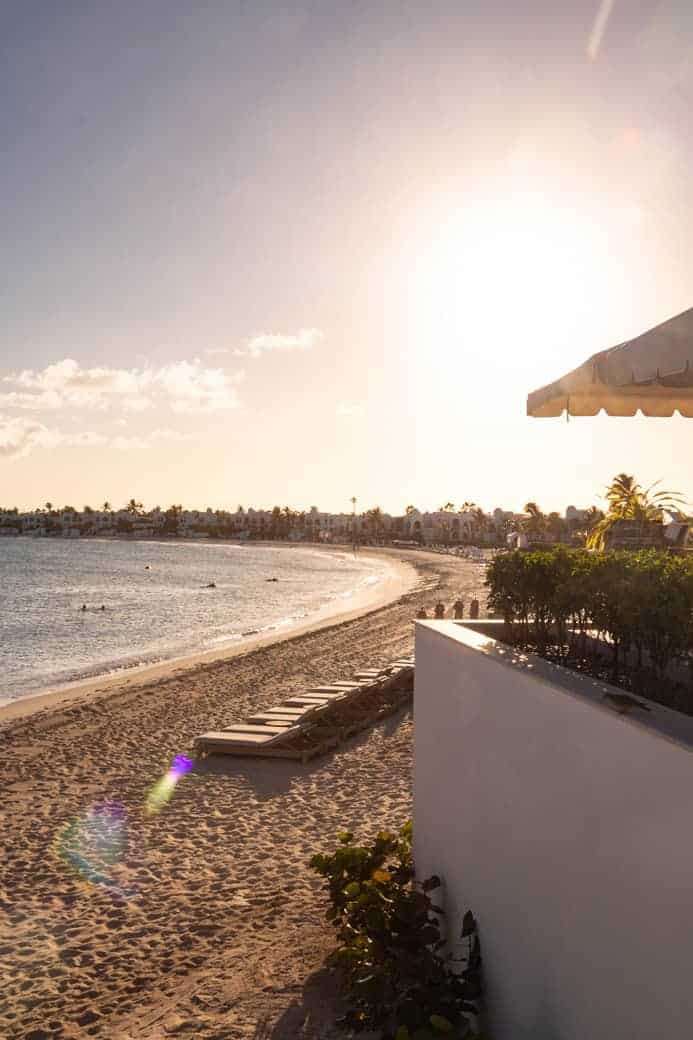 They have sunset champagne bottle openings, private villas with their own pools, they give their guests golf carts to get around, the restaurants are top-notch with inspiration coming from world-renowned chefs, and overall, this place is what vacation dreams are made of. There's a reason why it's one of the most sought after Anguilla resorts on the island.
Zemi Beach House
Located on beautiful Shoal Bay East, this beachfront hotel and spa will transport you to the land of luxury interwoven with classic island tradition. The rooms are filled with contemporary amenities such as sound systems and motion-sensing climate control.
One of the best things about Zemi Beach House Resort in Anguilla is the food choices it offers, serving off the boat seafood combined with local herbs and seasonal products, all served in a picturesque setting.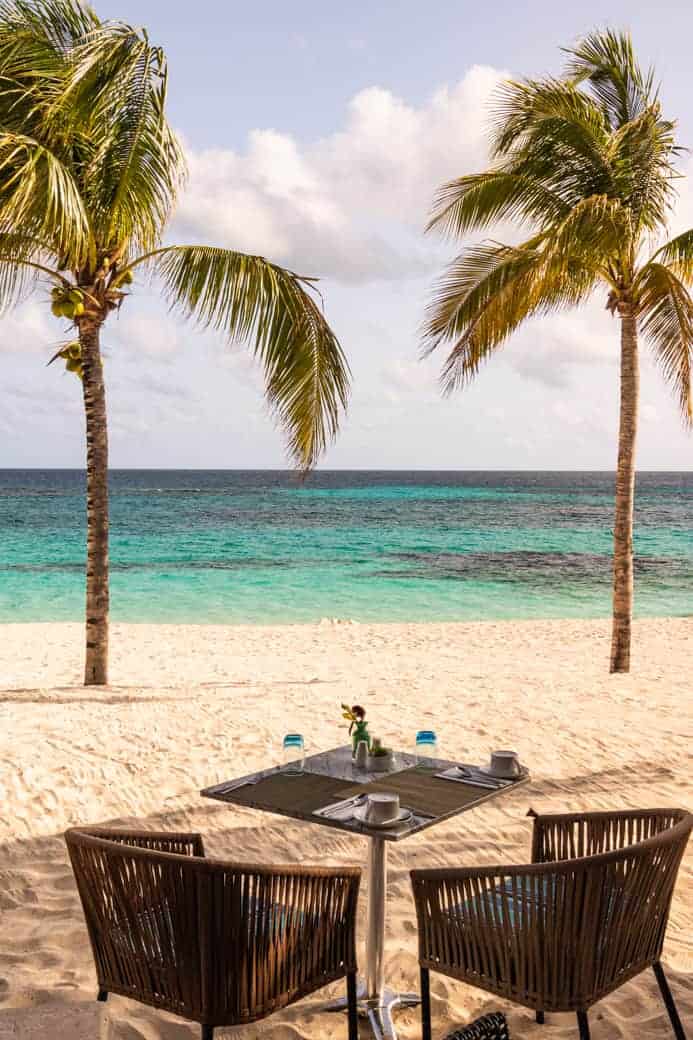 There is a range of unique experiences available on site as well, such as getting nourishing treatments in a Thai house to tasting small-batch rums in the tastefully decorated Rhum Room.
The property is nothing short of gorgeous and its infinity pool is overlooking Shoal Bay, one of the most picturesque and popular beaches Anguilla has on offer.
CuisinArt Golf Resort & Spa
Swaying palms, tranquil waters, and cabanas around the pool are what you can expect with a stay at CuisinArt Golf Resort & Spa, one of the best resorts in Anguilla. The resort has certainly earned its 5-stars through its collection of tastefully decorate 92 suites and 7 Anguilla villas, many of which overlook the turquoise waters of Rendezvous Bay.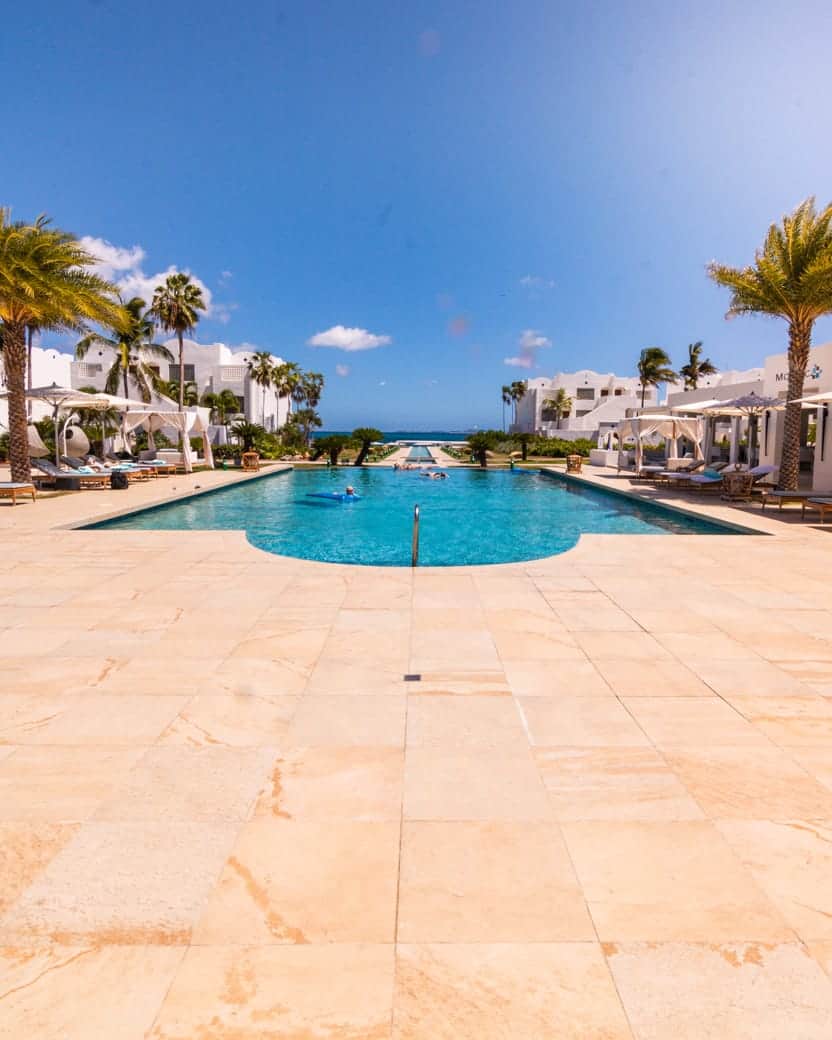 The pool at this accommodation really sets it apart from others. The huge pool faces the sea, surrounded by teak loungers and private cabanas, with a tasty pool menu available. What more could you ask for?
Oh, and may I add their spa experience is to die for? Because, yes, that happened while I was here. They also have one of the best views of Saint Maarten from across the channel!
It's a pretty hard choice but the good news is, it's impossible to make a bad decision! I'm sure you'll get taken care of and love any of these places to stay in Anguilla.
Where will you be staying in Anguilla? Let us know in the comments!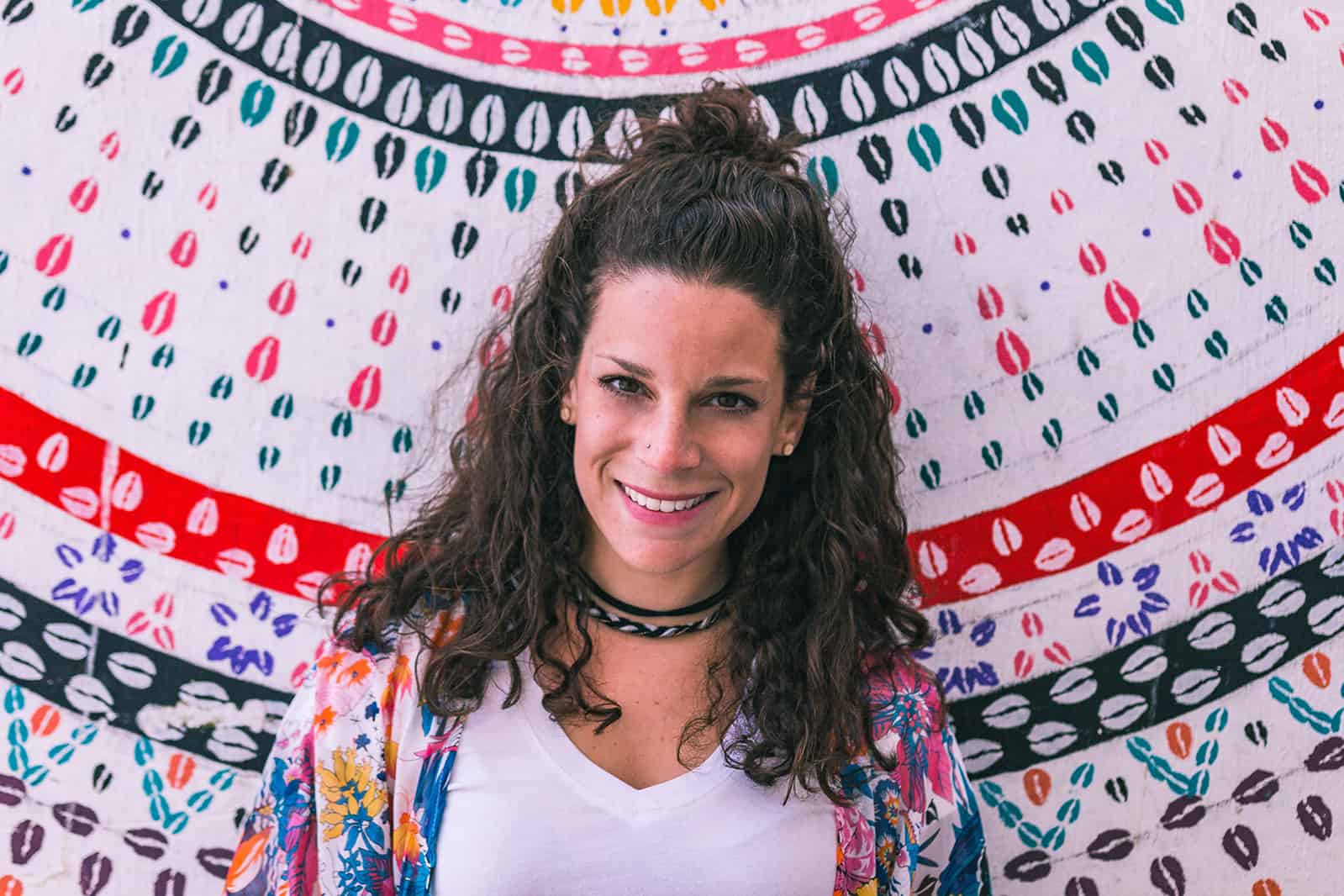 Nina Ragusa is an adventurer, messy bun master, breakfast fan, and full-time travel blogger. She's been abroad since 2011 and blogging on Where in the World is Nina? for nearly as long. Nina helps people like you move around the world while making money. She loves talking about how to work abroad and online to travel longer!