What camera do you use?
How did you get this picture?
I love that bag! What is it?
What do you travel with?
These are common questions veteran travelers get, I've been getting asked these questions and more for over six years now!
Nobody wants to go abroad with something they don't need nor end up realizing they didn't bring something that they did! So why not get answers from people who have experience? Well, I've finally put together a travel gear list that I hope is helpful to you all!
Travel gear isn't only a hot topic but it's a necessary one. No matter if you're going abroad for a few week, a few months, or indefinitely, you need to make the choices with which gear gets carefully selected for your journey.
I know not everyone travels like me. However, my list of MUST have's for travel gear might be helpful for those wanting to live a similar lifestyle, simply want a few items that I have, or perhaps trust my recommendations. Ya know since I may know a thing or two about travel gear and how to maneuver continents with them… Just maybe… #SixYearsAndCounting
So what type of travel gear do I have in my bag? Here's what I'm obsessed with and wouldn't dare leave home without! Check it out!
ELECTRONICS
Canon Rebel T6i
I'm not a profesh photographer but I want to be and this was a perfect first camera for me to try my hands at photography! It's not totally massive or heavy for a DSLR (it's lighter than the Canon 70D for example) and it was really easy to get used to. If you're a beginner photographer, I can say that I'm super happy I invested in this babe.
It's not too advanced where you're going to be so intimidated you're going to be too scared to use it but it's not so amateur that you'll be unhappy with the quality and would be wanting to upgrade next week.
Highlights:
24.2 Megapixel CMOS (APS-C) sensor, ISO 100-12800 (expandable to H: 25600)

EOS Full HD Movie mode helps capture brilliant results in MP4 format

High-speed continuous shooting up to 5.0 fps allows you to capture fast action.

19-point all cross-type AF system allows superb autofocus performance

Built-in Wi-Fi and NFC
GoPro HERO5 Black
My very first love… Gopro. I've been traveling with a GoPro for about five years now and I will never not have one. Between Garrett and I, we have 3 and we might be getting a 4th.
If you get ANY camera out there on the market right now, I'd say a GoPro would have to be one of them. They are the most durable and versatile cameras out there, and again, I'm clumsy AF so if my GoPro still works after the beating it's been through, you can trust they last!
Highlights:
Stunning 4K video and 12MP photos in Single, Burst and Time Lapse modes. Charger not included.

Durable by design, HERO5 Black is waterproof to 33ft (10m) without a housing.

Preview and playback your shots, change settings and trim your footage, all on your GoPro.

Battery can sustain 60-90 minutes of continuous 4K video recording.
MacBook Air 13-inch
This is my first baby. I went "Mac" back in 2012 and I will never go back. My last MacBook Air lasted me 4 years and the only reason I had to get rid of her was that I needed an upgrade to continue with my work online as my last one was overloaded. I actually sold her for $230 USD after FOUR YEARS! Virtually impossible to do that with a PC.
I love this machine and everything about it. I can streamline my work on here without worries of freezing or breakdown as often (if ever) as I did with my PCs. I know they have come along way since my third PC failure in 2012 but I'm converted now.
Highlights:
13.3-inch (diagonal) LED-backlit glossy widescreen display.
1.6GHz dual-core Intel Core i5.
4GB or 8GB of 1600MHz LPDDR3 onboard memory (I have the 8gb).
She's beautiful and lightweight.
iPhone
Let's not get into the iPhone Android debate. I was handed down an iPhone back in the day, and I never went back. I'm currently sporting an SE and I love her.
The most important thing about this iPhone is that it's unlocked. If you're traveling, it's essential to have an unlocked phone.
Highlights:
Retina display; 4‑inch (diagonal) LED‑backlit widescreen Multi‑Touch display

12‑megapixel iSight camera with 1.22µ pixels; ƒ/2.2 aperture; Hybrid IR filter; Panorama (up to 63 megapixels)

4K video recording (3840 by 2160) at 30 fps; Slo‑mo video support for 1080p at 120 fps and 720p at 240 fps; Take 8-megapixel still photos while recording 4K video
Joby Tripod
So how can I set up a shot by myself without a person holding my camera?!
I have a secret for you… I have another insta-boyfriend! It's OK, Garrett knows about Joby. Joby is the best insta-boyfriend because he is always there willing to bend and twist to get any shot I want.
Joby is a tripod. The best tripod. Because it's not as a heavy as a small child, doesn't take up an ungodly amount of space in your bag, and can wrap around trees or poles to get an angle other tripods can't. Meet your new insta-boyfriend, Joby…
Highlights:
Stands strong so you can get crisper shots.
Lightweight tripod.
Provides ultimate stability.
No set up needed.
Made to last.
Monopod (AKA a selfie stick)
Say what you will about selfie sticks but they work and have way more function than that all-up-in-your-face picture most people hate (including me). This extends about 4 feet and I only use it with my GoPro which has a wide angle lens so it's impossible to get too close.
You can screw on a tripod at the bottom of it, it's waterproof, unlike many selfie sticks which are metal and rust beyond repair with one dive in the ocean, and it's lightweight. It's perfect for adventures and wet activities! I often like to use mine to get that "off a cliff" shot that you literally can't get any other way unless you're willing to risk your life (even then, your arms aren't that long!).
Highlights:
Designed for GoPro, action cams & digital compacts, cellphones.

True universal 10-in-1 compatibility.

You choose any extendable length up to 4 feet in a moment.

Waterproof with comfort silicon rubber grip.
Rav Power External Battery Charger (Solar Powered)
This thing is a beast! I absolutely love it. I'll be honest, it's slightly larger than I anticipated but if you go through your phone juice super quick, are too lazy/can't charge your devices every night, and love the sun, this is the charger to get.
It can charge an iPhone around 5 times but I use it to charge my gimble and my GoPro too! I've left it in the sun (not the blaring sun, be careful) while I was at the beach and it was charging my phone while self-charging. It's pretty neat and would come in handy when camping.
Highlights:
Endless Charging Under the Sun.

Fast Recharging from Outlet or Solar.

Mega 15000mAh Capacity: Charges an iPhone 7 for 4.2 times, an iPhone 7 Plus for 3 times, and the Galaxy S8 for 2.8 times

Ideal for Outdoor Use: Waterproof, shockproof and dustproof plus a LED flashlight.
CLOTHING
Here are all the basics I carry with me no matter where I'm going. I constantly travel between random seasons and sometimes I travel spontaneously. I need items that I can use in nearly any situation.
As far as style, I wouldn't say I'm a fashionista by any means! However, the style I try to put together is usually plain with a pop. I usually purchase plainer looking clothing and dress them up or make something pop with an accessory. I wear a colorful scarf, or a nice necklace, or put a headscarf in my hair…
I don't like buying "loud" items often as they can be hard to mix and match. This doesn't mean you can't be colorful, I just generally try to stay away from crazy prints or things that can match with only one style or color shirt.
I have limited space so everything needs to be able to interchange, be for cold or warm climates, be casual or dressed up and match with more than one thing!
Everyday Anywhere Wear:
These items I have on me no matter where I go or what I do. Everything has a double purpose or is good for anytime. The tanks can be a layer in winter and even the shorts can turn into a winter item. I wear leggings under them so I can wear my shorter length shirts (I hate when leggings are "pants!")
A good pair of jeans and a few regular tees are never a bad choice and I always need a swimsuit. I even used my swimsuit in Iceland!
I love plain dresses as I never have to worry about matching, it's an outfit in itself. And long skirts are great for city wanderings or to be more modest (yet not too hot) in a more conservative country. And every single woman needs a black dress. Period.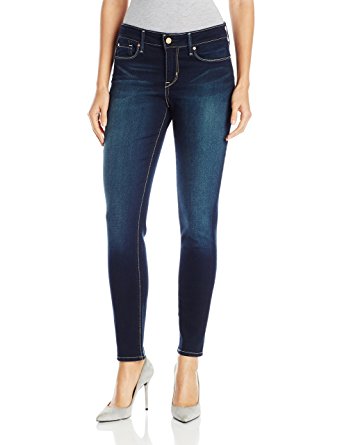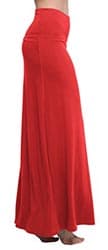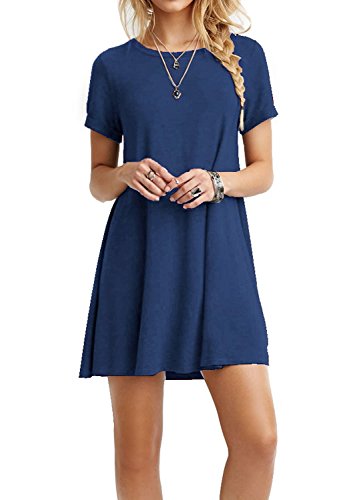 Accessories I Always Have:
My kimonos and scarfs help me make my plainer outfits pop a bit. I also wear my light scarves as a headband and they can be used to cover up more at a religious site.
A good pair of flip-flops is an absolute must for me, no matter what! I always wear Crocs (crazy, I know) because they will essentially never break – ever.
Sarongs are a must because they can be used for so many different things – a towel, a beach cover-up, a beach towel, a scarf, a blanket… I never leave home without one.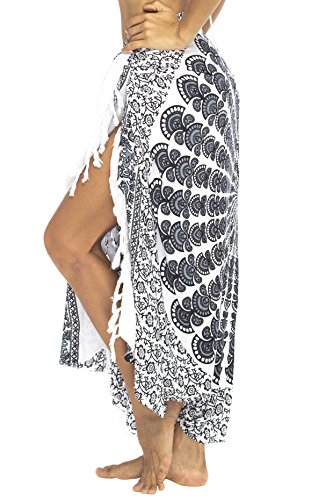 My Basic Winter Wear:
Nearly everything on my clothing list can turn into a winter item. I can wear leggings under my dresses, I can double up my tanks and tees, and I even wear leggings under my shorts. Everything else here is my top layer or my accessory to make sure I'm fully warm!
The Colombia jacket I recommend I have in pink and it's one of the best items I've ever bought. It's TWO jackets in ONE! It's warm and water resistant and not the most hideous thing you've seen. I love it!
Travel Insurance With Allianz
While not an actual physical item, if you're thinking about traveling without insurance—ya know—I can't blame you. I traveled for many years without travel insurance (*SHOCK!* *HORROR!*).
I know, I know… Bad example right? Well, why and how I got on those years without it is another story, however, now that I'm a bit more of a mature traveler (aka feeling old AF) I know that it's smart to travel with it, and really, a must!
Not to mention, with some plans being so affordable, is it really something you want to skimp on? For a few hundred bucks, depending on the length of your trip, you could be worry-free when it comes to emergencies, doctor visits, and lost luggage. All very possible things that can happen on your trip.
So which travel insurance do I use? Safety Wing! (not sponsored)
Highlights:
Reasonably priced!
No end date required (so perfect for nomads)
Dry Bag (Ocean Pack)
I've been traveling with a dry bag since I started traveling. It's something I never ever leave at home. If you want to snorkel, travel in a rainy place, or need an extra bag because you bought too many souvenirs, then a dry bag is a must. You're technically not supposed to, but I've submerged it while snorkeling and it still kept my stuff dry.
I use it as a purse on rainy days as well. It's a perfect extra bag to have and it can even keep your electronics safe should you find yourself in wet conditions. I carry the 15L.
Weird thing I use it for: When on the road with no washer, I hand wash my clothes in it!
Highlights:
Waterproof protection: for even the most rugged users. Built to last years.
With detachable and adjustable shoulder strap for different size people and various carry style.
Keep your items dry and protected: protect your valuables with our dry bags!
Lightweight: our dry bag made of premium lightweight material help you travel light.
iFly Suitcase
NO, I'm not team "carry on only." Did you see how many electronic items I own? That takes up my entire carryon and I'm always overweight. Good I've come up with some flight hacks to avoid overcharges! This is the piece of luggage I use. I bought it in the beginning of 2017 and it's survived one year, 13 (or 15? whatever) countries so far and it still has all of its wheels and full functionality. I'm happy with it!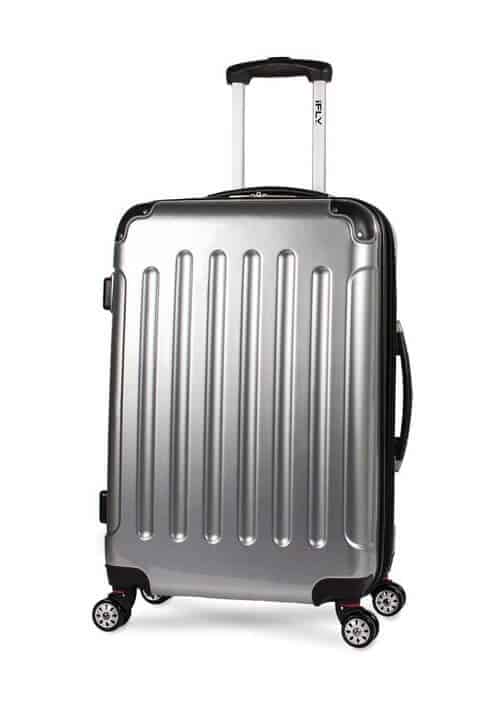 Highlights:
Lightweight: 8.6 lbs / 3.9 kg (24)

4 easy spin double wheels makes 360 navigation effortless

Strong ABS/PC design / Scratch-resistant

Expansion zipper increases packing space

Deluxe full lining pocket creates second compartment
Pacsafe Bags
Sooo how do I travel with all this gear and how do I keep it safe? Oh, so glad you asked. I will be the first to say that Pacsafe isn't the cheapest of bags out on the market but do you really want to put all of your precious electronic items in the cheapest bag out there? I'm sure you'd agree they deserve better.
Pacsafe makes me feel better knowing that my stuff is safe in that slightly questionable hotel I left my electronics in. You can literally tie up your stuff to the point where a thief wouldn't be able to grab and run, thus making the appeal of stealing your stuff over the next person's way less desirable.
They also keep my stuff safe when I'm out and about, it's impossible to open these bags without me noticing. There are multiple locks to get through! Everything is splashproof and has interlocking zippers and like, essentially every other thief-deterring feature you can think of.
More info on anti-theft bags here!
Write a comment below on what your fav travel electronics and accessories are! Anything from this list? Something else? Let us know!
Click the pics to PIN it!