"I can't travel because I don't have the money for it."
NO… Just… NO!
This is everyone's ultimate excuse for not traveling.
They just don't have the money. But I call BS on that. You buy tons of things that you don't NEED everyday.
Cut back, save a little, and get smart with how you travel.
If you open your options and mind to other ideas on how to travel, you can end up traveling a country or two and spend very little money doing so.
A big key is selling your time for the necessities.
What does that mean? It means you can give up some of your time to dedicate to a few hours work each day and in turn, you won't have to pay for things like shelter, food, and possibility other benefits. On top of this, you will likely be helping a local individual or group accomplish their goals, whether it be a new cafe that needs help being built or a local farmer who needs help in his garden.
This is a chance to get to know the people hosting you and get to know the country as well. People who do these volunteer work exchanges are individuals willing to take on something different, help people, and get a deeper knowledge of a destination.
Oh, and it lets you travel the world for free… That too.
There are even more way to cut back on major costs, things that are so simple but maybe you haven't thought of yet. Anything to cut down costs and to travel for practically free is a win!
Let's get you traveling more and spending less!
Here's How to Travel The World For Free… Practically
So! In case you haven't noticed, I've made it pretty obvious that I'm happy to share with you how to travel the world for free, but it's not totally for free. Hence the use of "practically" being inserted. When I say you can travel the world for free, it's not literal. It's almost for free.
These opportunities wouldn't pay for your flight, every single meal, your "in between moments" where you're looking for your next gig…etc. I won't keep saying it, but yeah, you'll learn how to travel the world for free here, but just know it's not entirely free. I think you were smart enough to pick up on that though 🙂
Volunteer Exchanges
---
WWOOF
This is a popular choice for many who want to travel the world for free.
If you have a love for everything green, this is the volunteer position for you.
WWOOFing is a volunteer exchange program that connects people to organic farmers who need help on their farms. It's an excellent way to learn skills about growing organically and helping people make these farms flourish with tons of fresh produce! All while getting a free room to sleep in and organic veggies in your belly. Win-win! No?
HelpX and Work Away
These are some of my personal favorites on this list. I have been a HelpX-er before and it was an awesome experience! I got to live in Pai, one of my favorite spots, and the work was easy and fun. Not to mention I had a sweet house in the mountains with a kitchen (YAY! Another money saver), a mango orchid in my backyard, and the cutest puppies as my neighbors. Heaven!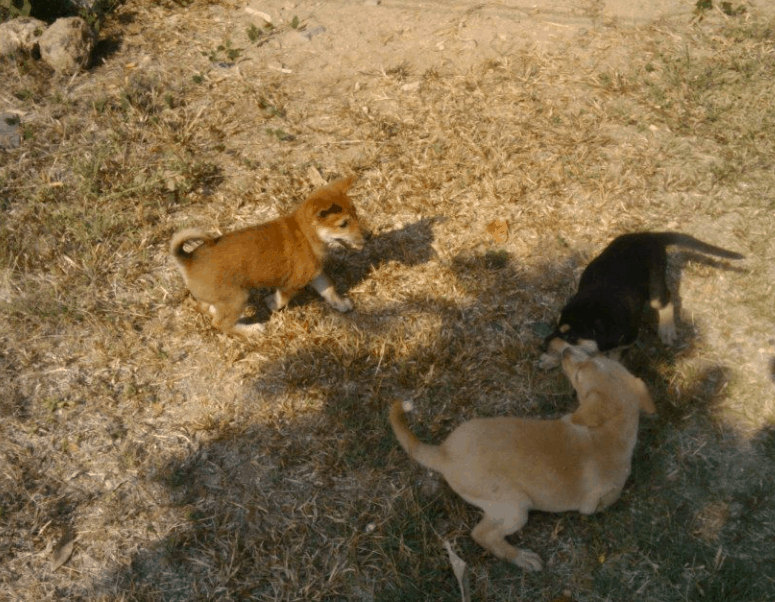 These two websites require a small fee to join but it's well worth it. What these sites provide is an opportunity to connect with people around the world who are willing to exchange some shelter and food for your help.
The positions range from helping out at a B&B, running a guesthouse, doing some gardening work, to teaching in an underprivileged school, helping someone build a house, and help take care of animals. The jobs and benefits have a wide range. Some offer just shelter, some food, some both, some might have other benefits. Sometimes you stay at the guesthouse, sometimes they have a room for you. You have to check it out for yourself.
You can look at the jobs on the website before you buy the membership for the nominal fee. You can even wait to purchase it until you find a job you want to apply to. It's a great way to connect with people, help them, and a great how to travel for free hack!
Of course, you will also get to know some locals and immerse yourself in the culture during your time. A HUGE added bonus!
PRO TIPS:
It's worth noting that the people who post the jobs get reviews so you can make sure the work was fair and the conditions were what was advertised.
Make sure to see when they signed in last. If it's been a year, you'll likely not get a response.
Don't send a blanket statement essentially saying, "Hey, I'm trying to travel the world for free and get free shit while in ____ so can I work at your place?" Noooo. Remember you're going to a locals home or place of business! You're a stranger. Write a nice introduction, include reasons why you'd be a good choice, and make sure the communication is clear so you don't get there and have an unwelcomed surprise waiting for you.
These three choices are the epitome of how to travel the world for free!
Peace Corps
So you're super hardcore and don't mind jet-setting for at least two years? Want to help people around the world?
Good for you! The Peace Corps gives great benefits for those who join and commit, and opportunities are plentiful. The process might be a bit long but the rewarding positions are worth it. The position might have a small allowance and other benefits such as transportation and accommodation paid for as well.
Even student loan reimbursement is on the table depending on how long you participate in their programs!
An amazing choice and another way on how to travel for free, but it does take some work and a commitment.
Living Situation
---
Everyone knows about Couchsurfing. This is a given. If you're too broke for accommodation, you Couchsurf. If you are in a cheaper country it may seem unnecessary to Couchsurf. Honestly, I haven't used Couchsurfing very much for this reason, because the cost of accommodation is so low in many countries plus I value my privacy A LOT.
I'm happy to travel the world for free, but I'm OK paying for some things, like my own room.
If you're not up for the couch-crashing then house sit. It seems so simple. There are actually tons of people who want you to house sit for them and there are websites that help you see this process through like:
Besides being able to live there, you will have access to a kitchen which saves money on meals. Plus a home is way comfier than a hotel room, right?
Transportation
---
Seems silly to mention, but we spend a lot on transportation. How to travel for free when you're too busy paying crazy prices for transportation?
Well, something I ALWAYS do, especially in pricey countries, is walk.
I always love walking because it's not only free, but a great way to see what's around me. If you underground on a subway or whipping past in a car, how do you see and get to know the area you're in? Take the time to walk more!
If it's too far and you have some time, how about hitchhiking? I've done it plenty of times by accident. How? I just started walking intending to walk the distance but cars have stopped and offered me a ride. Sweet! Imagine if I was actually trying to hail someone? Free rides are another great to meet locals.
The practically free version: Use what the locals use. For example, songtaews in Thailand are a popular way for locals to get around. They cost less than $2 and sometimes as little as $.07!
Take an Uber, tuk-tuk, taxi, or metro and you'll be paying way more! Of course, these will be necessary sometimes so use them only when needed.
Travel Hacking Can Help You Travel the World for Free
---
Sometimes, if you're REALLY good at travel hacking, you can get parts of your trip for free or very little!
This usually involves using airline miles that you accumulate from using credit cards in a smart way.
So do I do this? NO! Because I'm awful at maintaining credit cards…Like… the absolute worst. But maybe you're comfortable with it? My boyfriend does it and does really well and I get to reap some of the benefits. I'll leave it to him to deal with all that.
The one blogger who knows a lot about credit card hacks is Matt, so I'll let you read his tips if you're into all that.
Check here for flight hacks and how I get cheap flights.
Sightseeing
---
So how to travel for free when you're actually out and about?
Most major cities have FREE walking tours. This is not only a great way to see something for free but it's an awesome way to spend your first day so you can get to know the place you're at. You'll have a guide right there in front of you to ask questions to and you'll maybe even meet a few friends!
Also, every single place on earth has beautiful places that don't cost a dime.
Don't feel obligated to dive in the Silfra Fissure in Iceland, something that will gouge $250-300 USD out of your pocket! Opt to drive around and see literally everything else because it's FREE. (And thankfully it is, because Iceland is otherwise very expensive!) This is just a small example, there's always a way to spend money but there's a lot of free stuff too. And when you travel for free in one place, it leaves you with more money for places that are harder to travel for free in.
Making Friends Can Help You Travel For Free (or Make it Cheaper)
---
What does making friends have to do with how to travel for free?! Well, remember that word "practically" I stuck in there? Yeah, it's not really possible to do EVERYTHING for free (I think you were smart enough to pick that out) and that's where friends can help.
Making friends will ALWAYS make your costs go down. That tour that needs a minimum of four people on board to do, that taxi that's the same price regardless if there are 1-4 people in the car, that hotel room that's going to be pricey alone but will be half the price when you add another human… Everything gets more budget-friendly with friends, so make them, especially if you're solo on the road!
Are you awkward like me? Are you really crap at being outgoing and making friends? In comes Couchsurfing… again I haven't used it much for actually crashing on someone's couch, but I have used it to make friends! It's a great way to connect with people who are traveling in the same city you are. There are even frequent meetups in some cities too. It doesn't hurt to try and connect with others this way.
Another way you can make friends if you're a bit shy is through Facebook groups. Just type in the region or country you're traveling in and watch tons of groups populate! Join them and ask who is around *insert country/city.*
Oh, and sometimes, finding friends actually does make your travels free! Locals can be so kind and take you in and not accept a dime in return.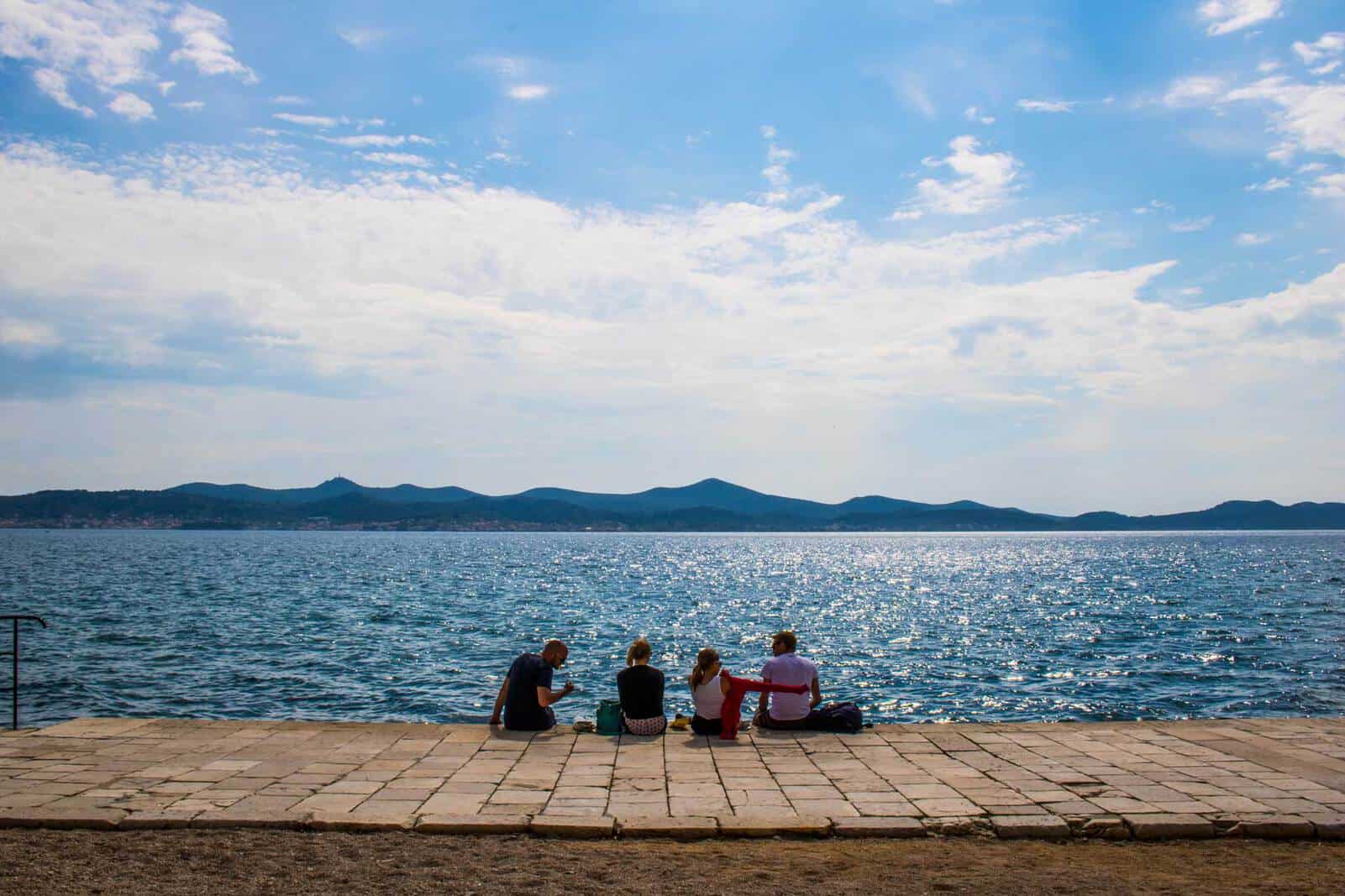 What About a Job Abroad to Support That Travel Habit?
So maybe you want to take things a step further? You want to really get a job abroad so you can make some real money and wander about. Sounds good, that's what I do most of the time! Check out these awesome jobs you can get abroad.
There are TONS of opportunities to live and work abroad. It's literally my blog's mission to make this more well known, especially for all my American people here. You guys are my biggest audience, have a badass passport to have, AND have the most opportunity! Yet, we travel and use these opportunities the least.
Come on, guys! Get out there and travel! It doesn't have to be expensive.
So what's the excuse now? Will you try some of these options out? Do you know any more tips on how to travel for free or practically free?
---
---
>>> Read More <<<
Get a job abroad and never have to worry about money while on the road!
Here's a story on how I saved over $17,000 USD in less than a year for travel!
Everything else I know about traveling and working around the world.
---
---
How about pinning this right meow! <3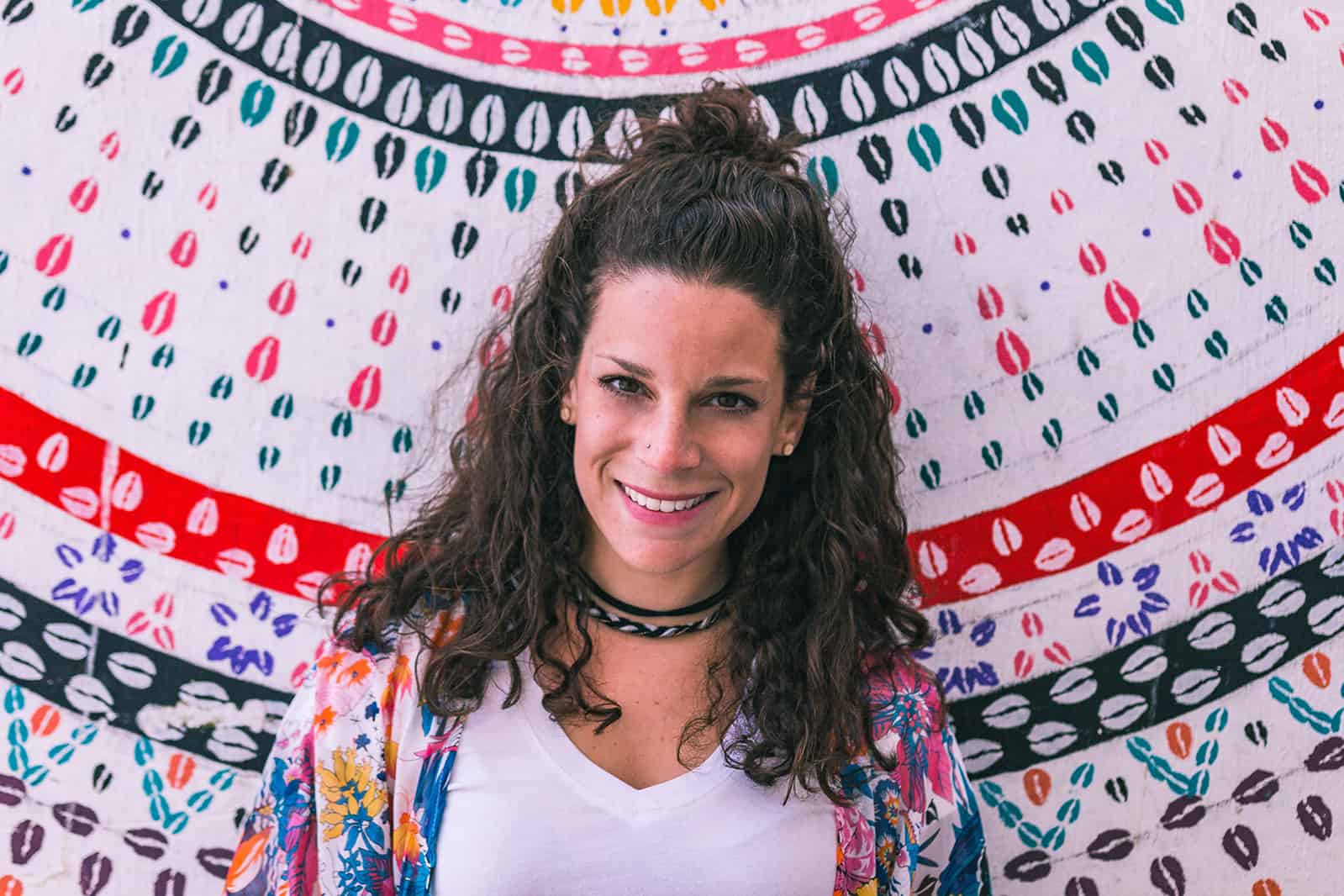 Nina Ragusa is an adventurer, messy bun master, breakfast fan, and full-time travel blogger. She's been abroad since 2011 and blogging on Where in the World is Nina? for nearly as long. Nina helps people like you move around the world while making money. She loves talking about how to work abroad and online to travel longer!